Best Time to Visit Japan: The Definitive Guide
The best time to visit Japan is between the months from March to May, and between the months from September to November. Between March to May is the romantic Hanami season when the flowers bloom and the country becomes pink. Then between September to November is the fall season where less tourists go to Japan even though the country is still really beautiful due to the warm colors of autumn. You can take plenty of extremely beautiful pictures during these two periods.
---
Japan is a country that you definitely should visit at least once in your life.
It's a popular tourist destination owing to the fact that the country has a very rich culture and history.
Japan has an amazing mix of history, culture, and modern comfort, and that's even before we start to consider the succulent food that all kinds of foodies will absolutely fall in love with!
Japan is also home to some of the most beautiful places in the world.
Over the last three years, the number of visitors has almost doubled! Tourists love coming to Japan as a popular vacation spot with their families, especially those who love to visit places with a very rich cultural history.
If you're looking to visit a country with a vibrant culture, amazing food, and a variety of beautiful sights to see, then Japan is where you need to go.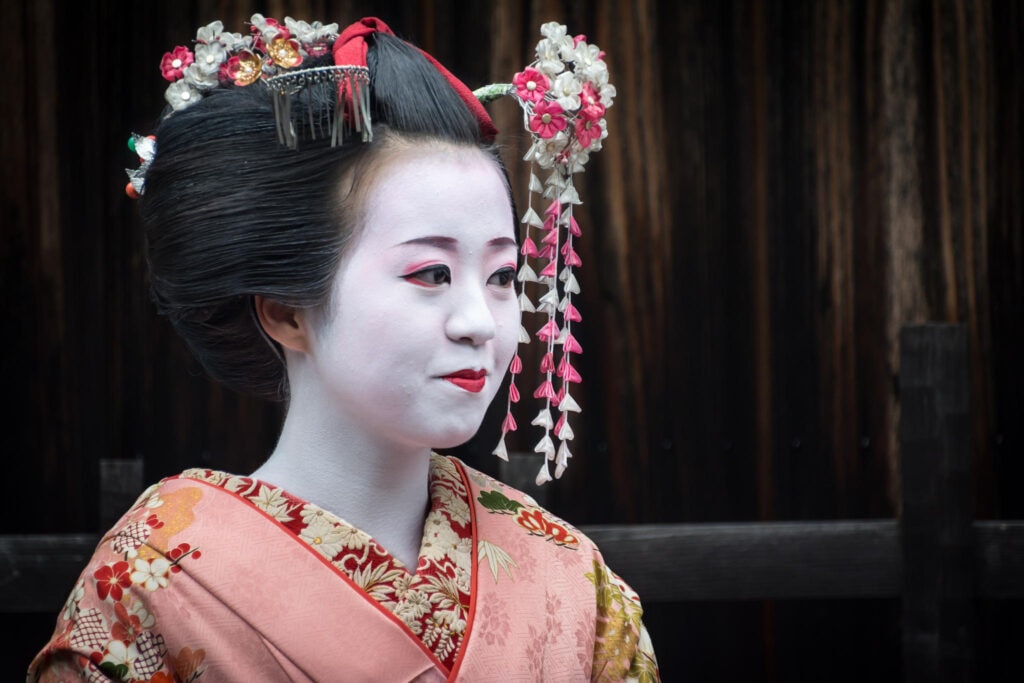 I- Tourist Seasons in Japan
1. High Season in Japan
The peak tourist season in Japan is in the springtime because of the Hanami season.
If you want to visit Japan at its most beautiful, visiting in the spring is your best bet.
The weather is beautiful during March and April. The flowers are at their peak bloom and are an absolute delight to look at. Visit Kyoto during the cherry blossom season to enjoy Japan at its best.
But if you don't like crowded streets, try to avoid visiting Japan during the Golden Week when the citizens of Japan get an entire week off from work and school. This is usually from the 29th of April to the 5th of May.
Mid-August and the autumn season are also great times to visit Japan. More on that later.
2. Low Season in Japan
The summer and the winter seasons are usually low tourist seasons in Japan.
The winter is extremely chilly in Japan, but there are few visitors despite the fact that Japan is home to many ski resorts.
The summer is extremely hot and rainy in Japan, which turns away most tourists, especially those who come from the rainy areas of Europe.
June, July, August, and up to half the month of September are extremely rainy. September, in particular, is a low season because of the typhoons and rains that the country has to endure.
You can visit Okinawa as it has gorgeous beaches during the summer if you want to travel to Japan in this Season.
3. Shoulder Season in Japan
The first half of March is considered to be the shoulder season.
You can expect to find great hotel deals during this time.
The second half of May up to the end of June and September to mid-December, are also shoulder seasons.
You won't find a lot of tourists in these periods like you would in the high tourist season.
If you're looking to have a short vacation and get the best possible deals, you need to visit Japan in the shoulder season.
II- Best Season to Visit Japan: Weather Guide
Spring in Japan
Spring is definitely the best time of the year to visit Japan. There are so many special things that you can do there in the spring. The whole country is colored pink due to the lovely cherry blossoms that are at their peak bloom in the spring season. They are an absolute visual delight to see. The flowers aren't just pretty to look at; they also smell absolutely delightful.
Alongside that, you can also find high-quality juicy strawberries like Tochiotome and Amaou in the spring. Strawberry picking is a very popular tourist activity in Japan. They also have yummy strawberry desserts. If you're looking to see more, then going to parks and traditional festivals in the spring in Japan is something you can do to take in more of the culture and the scenic beauty of this amazing country.
Summer in Japan
The summer season in Japan can be quite hot and humid, but it is also the season for mass folk dancing, hiking in the mountains, and great festivals. Street food vendors are out in droves during this season, so no matter where you are in Japan, you're sure to find something yummy to eat.
Autumn in Japan
Autumn in Japan is from September to November. The season is mainly known for the autumn leaves that are an absolute delight to see. Known as Koyo, these leaves are a beautiful yellow and orange color. Autumn is also a great season to visit Japan.
Winter in Japan
If you think that winter in Japan is bearable, think again. During this season, you'll witness quite a lot of thunderstorms and snowfalls. Most people choose not to visit Japan in the winter for this very reason. However, those who do visit this amazing country in the winter are treated to many ski resorts.
III- Best Time to Visit Japan: a Month by Month Guide
Japan in January
Japan is really cold all throughout January. The temperatures fall below 10 degrees Celsius in the daytime, and the nights are even colder, with the temperatures falling below 0 degrees Celsius.
Most cities experience snowfall as well. However, if the snowfall is what you're looking to experience, Tokyo is a city you should avoid, as it experiences very little snowfall compared to the Hokkaido region in the north.
Kitami Yakiniku is a winter barbecue festival and is one of the highlights of Japan in the month of January.
The freezing temperatures in January call for a visit to a hot spring by the name of Takaragawa Onsen as well. Hatsumode is a popular shrine visit in Japan that happens in January that's a must-do if you're looking to visit Japan in this period.
The famous New Year's Sumo tournament also takes place this month in Japan. Tickets for this event are available online.
Events in Japan during January
Emperor's New Year's Greeting
Lake Shikotsu – Ice Festival
Ski Season
Coming of Age Day
Ohmato Taikai – Kyudo Competition
Sumo New Year Basho
Japan in February
February in Japan is cold too, but it's not as bad as January.
The best part about February is that this month plays host to many festivals that tourists can enjoy.
The Sapporo Snow Festival is probably the best of the lot. This festival has over 2 million visitors each year!
Winter illuminations are also a great attraction in February.
If you're someone who loves skiing and snowboarding, the settled snow during this month will ensure that you have a great time.
Events in Japan during February
Ski Season
Asahikawa Winter Festival
Japanese Valentines day
Setsubun Mantoro
Sapporo Snow Festival
Japan in March
March is a great month to visit Japan since you can get the flavor of two seasons in one go; winter and spring.
At the beginning of the month, you can enjoy skiing and snowboarding. As you approach the end of the month, you'll see the lovely colors of the spring season blooming.
The whole country turns a beautiful pink color with cherry blossoms all over!
March is also the beginning of the strawberry season in Japan. During this time you'll see a lot of beautiful (and delicious) strawberries.
Most hotels also host lovely dessert buffets in this season. This month is definitely a paradise for strawberry lovers.
Events in Japan during March
Cherry Blossoms
Katsuura Hina Matsuri – Girls Day
Omizutori Festival – Spring Welcoming Festival
Sumo Spring Basho
Tokyo Marathon
Japan in April
April is the month when spring is in full bloom. The country looks absolutely beautiful in this month.
That's why April is considered as the best time to travel to Japan.
The temperature is also much milder, and so it's neither too hot nor too cold, which means that the whole time there will be pleasant and enjoyable.
The parks are bustling with life and are filled with greenery during this time. Hence, you can have a lovely time with your friends and family at these parks.
The most famous parks to visit in Japan in this month are Takada Park and Hirosaki Park. If you're looking to see the cherry blossoms, these are the best parks to visit.
Near Mount Fiji, there's a great place by the name of Lake Kawaguchi that you can visit to view the lovely blossoms. If you fancy a trek through mountainous regions, then this is the month to do so since the mountainous regions are closed in the winter.
Events in Japan during April
Golden Week
Miyako Odori – Geisha Performance in Kyoto
Takayama Spring Festival
Earth Day Tokyo
Hanami, Sakura Season
Japan in May
The weather in Japan is perfect in May!
It's basically the Goldilocks Zone of the Japanese calendar – neither too cold nor too hot.
Since this month is also during the peak tourist season, the hotels are packed. So, if you plan on visiting Japan in May, then you need to make sure that you book your accommodations and travel plans well in advance.
By the beginning of this month, the cherry blossoms have almost vanished. However, if you love flowers, you can find a lot of other types of flowers in Japan in this month.
There's a beautiful flower park by the name of Ashikaga in the north-west of Tokyo, where you can view many different species of flowers.
Events in Japan during May
Yosakoi Soran – Sapporo Dance Festival
Golden Week
Kodomo No Hi – Children's Day
Kyoto Aoi Matsuri
Kanda Matsuri
Sumo Summer Basho
Kyoto Mifune Matsuri
Tokyo Sanja Matsuri – During which Yakuza members expose their tatoos
Japan in June
June is the wet month in Japan, with frequent downpours.
It is a low season for tourists, so you won't see a lot of people around. The best part of this low tourist season is that you can easily travel without the hassle of navigating through dense crowds.
The low tourist season also means that Japanese hotels will have great deals on offer, which means that you can easily have an amazing trip on a budget.
The best part in Japan to visit in this month is Hokkaido, since this place does not really experience a lot of rainfall. The weather is mostly sunny here so you can enjoy your time to the fullest.
Okinawa is also a great place to visit in this month since the weather is great.
Events in Japan during June
Tokyo Sanno – 25 km Parade Festival
Hokkaido Shrine Festival
Yosakoi Soran – Sapporo Dance Festival
Japan in July
By early July, the rainy season has either ended or is nearing its end. Temperatures slowly begin to rise, and so does the humidity.
The best activities during this month are beach trips, Fuji mountain hikes (or other mountains), and baseball.
If you're traveling to Japan in this month, then you need to have the right kind of clothes with you. You should also make sure that you carry sunblock.
The most popular beaches in Japan can be found in Chiba, Fukuoka, and Kamakura. If you like water sports like kayaking and canyoning, then this is the best month for that, too.
Events in Japan during July
Gion Matsuri in Kyoto
Fuji Rock Festival
Tokyo Sumidagawa – The World's Oldest Fireworks
Osaka Tenjin Matsuri
Sumo Nagoya Basho
Obon
Mount Fuji Climbing Season
Japan in August
By August, the temperatures have risen significantly!
The summer festivals and firework displays are at their peak.
The best festivals during this month are Awa Odori and Aomori.
Both of these festivals have a lot of dancing, lanterns, and fireworks. This month, the Japanese believe in a time period known as Obon. In this period, the spirits of the dead people are believed to return to their families. Family members gather together so that they can revisit their loved ones.
The fireworks also look lovely in the night sky this month. Cities like Yokohama and Tokyo have great nighttime displays.
Events in Japan during August
Tokushima Awa Odori – August Dance Festival
Harajuku Omotesando Genki Matsuri Super Yosakoi – Tokyo Summer Festival
Daimonji – Kyoto Fire Festival
Fukagawa Hachiman – Tokyo Summer Mikoshi Festival
Aomori Nebuta Festival – Paper Lantern Festival
Hiroshima Lantern Ceremony
Japan in September
Typically, the first half of the month is hot, but towards the end of September, autumn starts kicking in.
The beach season is officially over in this month.
As kids start returning to school and the older ones start getting back to work, the crowds significantly lessen.
This again means that if you plan on visiting Japan in this month, you can get some really great deals.
The weather is quite unpredictable in this month, too, and the chances of typhoons are high.
The basketball season is in full flow at this time, so if you wish to see the games, you should book your tickets beforehand.
Events in Japan during September
Grape Picking
Sumo Autumn Basho
Tokyo Game Show – Video Game Conference
Rally Hokkaido
Fukuro Matsuri
Japan in October
In this month, you will see the country painted red and orange.
The weather is very comfortable, being quite dry. October is part of Japan's low tourist season, so you're likely to get good deals when it comes to accommodation.
If you love exploring the art and culture of a place, then this is the best time to do so. Art galleries and museums in October see a lot of visitors during this month.
October is also the month of Halloween, and as such, you'll have loads of Halloween parties to attend during this time.
The most famous festival that happens in Japan this month is the Takayama Autumn Festival that takes place on October 9th and 10th.
Events in Japan during October
Niihama Taiko Festival
Nagasaki Kunchi
Takayama Autumn Festival
Kyoto Jidai Matsuri
Kurama Fire Festival
CEATEC Japan – Electronic and Robotic Show
Shibuya Halloween
Tokyo Yosakoi Contest
Autumn Leaves in Japan
Japan in November
By November, the weather starts getting slightly chilly. As such, hot springs are a real delight to visit this month.
Most temples in the urban areas have lovely gardens where you can see the beautiful colors of autumn.
Other illumination events also happen this month, like the Sagamiko illumillion in Kanagawa.
This month is also home to a lot of traditional events like horseback archery.
Another great festival that happens in November in the Karaty Kunchi festival where teams carry huge festival floats throughout the country. This festival takes place from November 2nd to November 4th.
Events in Japan during November
Sumo Kyushu Basho
Tokyo Design Festa
Tori No Ichi
Karatsu Kunchi Festival
Meiji Shrine Autumn Festival
Japan in December
The winter season officially starts in the month of December.
With the start of the snowfall, a lot of resorts throughout the country start offering skiing services.
Christmas is obviously the highlight of this month, and streets and homes are decorated with Christmas decorations.
This month is quite a busy period since New Year's is also around the corner.
The Oshogatsu holiday period also comes in this month, and it ranges from the 28th of December to the 5th of January.
Events in Japan during December
Christmas Illuminations
Chichibu Night Festival
Nara Kasuga Wakamiya Festival
Early Ski Season
IV- Most Crowded Events in Japan
New Year's Holidays
New Year is definitely the most important holiday period in Japan. The holidays usually last from the 1st of January to the 3rd of January. Families gather together so that they can celebrate the holidays. A New Year's Eve tradition involves serving Toshikoshi soba (buckwheat noodles) to all family members. Eating these on New Year's Eve symbolizes longevity. Visiting a shrine or a temple on the first day of the year is a tradition that most Japanese people follow. Everyone prays for a happy and success-filled year to follow. That day is supposed to be free of all kinds of stress and anger.
Chinese New Years
Over a fifth of the world's population celebrates the Chinese New Year. In the Chinese language, the Chinese New Year is known as chunjie. There is no one set date for the Chinese New Year. The Spring Festival usually starts from the 1st of January and lasts till the 15th. As soon as that ends, the Chinese New Year begins – from the 21st of January and ends on the 20th of February approximately. The Chinese New Year period is a great time to pray to the gods for a good planting season and a harvest period for the future. It is celebrated with a lot of valor every year.
Cherry Blossom Season
Spring in Japan lasts from March to May. This season obviously gets its name as a result of the emergence of the beautiful cherry blossoms that the Japanese spring season is so famous for. The flowers are pink and white, and they paint the whole country a beautiful color. For most Japanese people, the blooming of these flowers symbolizes life and love and nobleness. The flower watching parties in Japan are known as Hanami. If you're traveling to Japan, then this is definitely one of the things that you need to witness.
Golden Week
Golden Week in Japan is a series of national holidays that last for four days. They last from the end of April to the beginning of May. There are a lot of unique travel opportunities that you get during this week. The four holidays during this time are Showa Day, Constitution Day, Green Day, and Children's Day. If you're planning on traveling to Japan in this time period, then you should definitely consider making reservations early. You should also allow extra time for traveling since there are a lot of people traveling in this time period.
Silver Week
The silver week is a five-day holiday in Japan that is observed only in a few years like 2015, 2026, 2032, and 2037. The authorities are now thinking of making this holiday week permanent. The travel prices significantly increase during this week, and so if you plan on going to Japan this week, you need to make all your reservations far in advance.
Japan's Rainy Season
The rainy season in Japan lasts from mid-June to July. The place that gets most affected in this season is Okinawa since its subject to frequent showers. The Ogasawara Islands and Hokkaido are the least affected by this rainy season. While it might be termed "the rainy season," during this time, it does not rain every day in Japan. The chances of rain in Tokyo in the rainy season are approximately 45%.
The one drawback of this rainy season for tourists is that it cuts out on a lot of outdoor tourist activities, which is why most people don't prefer visiting Japan in this season. However, at the same time, there are a lot of popular tourist destinations that you should visit in this season. These include Koyasan, Hakone, Onsen, and Hokkaido.
Fall Foliage Season
This is a beautiful season to visit Japan. The autumn colors start setting in, painting the whole country a beautiful red and orange color. If you love hiking, then the mountainous regions look absolutely beautiful in this season. Usually, the fall foliage season begins in September and lasts all the way up to October. You can see the beautiful autumn leaves of this month in places like parks and the mountainous regions. The Sagano Scenic Railway is a great place to visit during this season.
V- Wrapping Up
Japan is definitely a great place to visit, and if you visit the country in the correct season, you're bound to have a great time.
The most popular tourist season to visit Japan is in the spring season when the flowers are in full bloom; it is widely considered as the best time to travel to Japan.
Tourists usually don't like to visit Japan in the rainy weather because they have to cut down on a lot of activities that they would otherwise take part in.
If you wish to visit Japan during the peak seasons, you need to make your bookings well in advance. If you visit in the off-peak seasons, then you can find some great deals and can have a great trip too.
If you haven't visited Japan yet, what are you waiting for? I'm sure that after reading up about the country, you've probably already fallen in love with all that this country has to offer. Be it with your friends, or your family, you'll enjoy your time in Japan.