Top 20 Most Visited Museums in Europe
Whether you're headed to France, the UK, Russia or somewhere in between, you simply can't go to Europe without visiting a few museums. Europe is rich in history, art, culture and innovation and the continent's many museums help visitors to appreciate that unique mix.
Recently, AECOM took a look into the popularity of Europe's museums, and their findings were interesting. AECOM, the world's leading infrastructure firm, worked in conjunction with the Themed Entertainment Association to study museum visits in the year 2019.
The results, which were published in 2020 (pdf), revealed that the top 20 European museums received a combined 83.8 million visits in 2019!
Here's a list of the most popular museums in Europe as ranked in the report:
1. Louvre – Paris, France . Attendance: 9.6 Million
The Louvre museum in Paris is the most visited museum in Europe with 9.6 million visitors.
While Leonardo da Vinci's Mona Lisa is a major draw for the Louvre's visitors, the world's largest museum has much more to offer.
The 73,000 square-meter space is filled with over 35,000 permanent pieces of art, which is a huge factor in the museum's consistently-impressive footfall. 2019 was the third consecutive year that the museum surpassed the world-record breaking threshold of 9.5 million visitors, despite the fact that attendance fell by almost 6% from 2018.
The museum credits its high attendances with the addition of free activities, increased attention to traffic flow and improved visiting conditions.
The October 2019 opening of a sold-out exhibit on the life and works of Leonardo da Vinci also helped prop up attendance numbers as it proved immensely successful with both domestic and international visitors.
2. Vatican Museums – Vatican City . Attendance: 6.883 Million
Why visit just one exhibition space when you can explore 26 museums, galleries, apartments and chapels?
The Vatican Museums exhibit all of the art and archaeological findings the Catholic Church (and the Pope) have amassed over many centuries.
There were 6.883 million visitors here in 2019. This number, which is a slight increase of almost 2% over 2018 comes amid fears that the museum will soon need to put a cap on the number of daily visitors.
A cap, which has never before been implemented, is under consideration due to safety concerns for the up to 30,000 visitors that visit the site each day. In particular, the Sistine Chapel is prone to overcrowding and features only two exits.
We can only speculate what an attendance cap would do to the museum's spot on future lists.
3. British Museum – London, UK . Attendance: 6.208 Million
Both collecting history and making it, the British Museum prides itself on being the "first national public museum for the world".
Since its opening in 1759, the museum has worked to cover all fields of knowledge while welcoming visitors across the globe.
The museum cites its events and educational programs for bringing in many of its 6.208 million visitors in 2019 (source). During the fiscal year of 2018/2019, over 300,000 students came to the British Museum for formal education programs, while over 50,000 adults attended various lectures and events.
These events may have contributed to the almost 6% attendance increase between 2018 and 2019.
4. Tate Modern – London, UK . Attendance: 6.098 Million
The next entry on our list is just a short double-decker bus ride (and a few centuries) away.
Though there are four Tate Museums scattered across the UK, London's Tate Modern museum, which features modern and contemporary art, is the star of the family. It had 6.098 million visitors in 2019.
Attendance at the popular art museum leapt by 4.8% between 2018 and 2019, and some sources claim that the Tate Modern is edging out the British Museum as the most popular attraction in the UK.
The museum claims that 2018-2019 was a transitional year, with the museum developing a new vision geared toward championing arts and creating rewarding visitor experiences.
Will the transition pay off? We look forward to seeing future numbers.
5. National Gallery – London, UK . Attendance: 6.011 Million
Thanks to a prime location in Trafalgar Square, millions of tourists pass by the National Gallery every year. In 2019, 6.011 million of them popped in for a visit, marking a 4.8% increase from 2018.
The museum believes innovative programs, both at the museum and online, are responsible for some of their success, in addition to their 2,300 pieces of art.
The museum's website saw a 10% increase in digital visitors in 2019, in addition to a boost in social media engagement. The attention paid to their online audience will surely pay off in topsy-turvy 2020.
6. Natural History Museum – London, UK . Attendance: 5.424 Million
Of all the museums on our list, this one is the wildest.
The Natural History Museum is much more than an entertainment venue – it's also a leading scientific research center.
In 2019, 5.424 million visitors attended the museum to see fossils, super-realistic dinosaur recreations and a giant blue-whale skeleton suspended from the ceiling, resulting in a 3.8% growth from 2018.
While this is impressive, it's actually a large slow-down from the growth seen in 2018, which was a record-breaking year (source). In 2018, a traveling exhibit called "Dippy on Tour: A Natural History Adventure" caused an explosion in attendance, with an increase of 17.2% over 2017.
7. State Hermitage – St. Petersburg, Russia . Attendance: 4.957 Million
Let's take a look at some massive numbers for a moment: 233,345 square meters of space, 1,014,806 works of art and 808,695 archaeological artifacts.
Just the sheer scale and scope of the State Hermitage makes it easy to see why 4.957 million people visited in 2019, which marked a massive 15.4% increase in attendance over 2018.
The most likely cause of this huge increase in popularity is the way in which the museum responded to an unexpected crisis. When a painting on loan to another museum was stolen, it was soon returned to its rightful home at the State Hermitage.
How did the State Hermitage respond? Rather than hiding the art away in order to protect it, the State Hermitage immediately put the painting on prominent display, launched promotions centered on the piece, created a new line of souvenirs and started planning an exhibition focused on the theft.
8. Reina Sofia – Madrid, Spain . Attendance: 4.426 Million
Housed in a converted hospital, the Reina Sofia museum is a fairly recent addition to Europe's art scene.
Since opening in 1990, the museum has specialized in 20th century art. In 2019, the Reina Sofia welcomed 4.426 million visitors, a massive increase of 13.5% from 2018.
An impressive 50% of the museum's visitors come from outside Spain. But, will the museum be able to maintain it's success in 2020? Unfortunately, Spain has been especially hard hit by Covid-19 and the museum expects to see at least a 30% drop in revenue in 2020 (source).
9. Victoria & Albert Museum – London, UK . Attendance: 3.921 Million
Known as the V&A, this famous London museum claims to be the "world's leading museum of art, design and performance" – and 3.921 million visitors in 2019 agreed.
These 2019 attendance numbers represented a 1.2% drop in attendance from 2018.
Despite (or perhaps because of) this slight drop, the V&A is putting significant work into staying relevant and appealing to new audiences.
In 2018, the museum opened a new Photography Centre with the Duchess of Cambridge as patron. This new space has proven very popular, receiving approximately 5,000 visitors each day.
10. Musee D'Orsay – Paris, France . Attendance: 3.652 Million
In 2019, Musee d'Orsay drew in 3.652 million visitors, and all of them posed for the same selfie in front of the building's famous clock window.
This window, and the converted train station which houses the museum, are Paris icons, as proven by the 15% increase in attendance from 2018 to 2019.
This massive growth came in the midst of a troublesome year in Paris, when protest and strikes kept many visitors away during the all-important holiday season.
In spite of these troubles, the museum credits two very successful exhibitions for their record-setting year.
11. Centre Pompidou – Paris, France . Attendance: 3.270 Million
With a glance at the outside of the Centre Pompidou, you might not immediately think "art museum".
Thanks to a colorful exterior pipework design, the building has been compared to an oil refinery, but it's actually an innovative and fitting home for a huge collection of modern art.
In 2019, 3.270 million people visited the space, a disappointing drop of almost 8% from the previous year.
Despite the drop, which was largely due to strikes and protest in the fall and winter, the museum continues innovate. Centre Pompidou opened a new venue in China in October 2019 and is planning another new space in the suburbs of Paris, to be opened in 2025.
12. Science Museum (South Kensington) – London, UK . Attendance: 3.254 Million
Let's return to London once more to talk about the Science Museum.
This spot might not be as well known as Big Ben or Buckingham Palace, but 3.254 million people in 2019 thought it well worth a visit. The 2019 numbers represent a slight decrease of 1% from 2018.
Moving forward, the museum hopes to reengage school and education groups, which account for a significant portion of their visitors. In addition, the organization is striving to better serve their community by removing access barriers for underserved populations.
13. Museo Nacional Del Prado – Madrid, Spain . Attendance: 3.203 Million
A visit to the Del Prado, which features the private collections of 16th and 17th century monarchs, is a unique deep dive into the artistic tastes and preferences of Spanish royalty.
In 2019, 3.203 million visitors explored the space, a 10.7% increase from 2018.
2019 was a special time at the Del Prado as the museum celebrated its bicentennial. Celebrations around the event sparked extra interest and helped the museum break its attendance record, bringing in $22.6 million in revenue.
Unfortunately, 2020 will likely be a down year, as the museum expects a 70% drop in revenue.
14. State Tretyakov Gallery – Moscow, Russia . Attendance: 2.836 Million
For Russian art, the State Tretyakov Gallery was the place to be for 2.836 million visitors in 2019.
This museum aims to showcase the impact of Russian art and credits a revival of interest in 19th century Russian realists for its recent success.
Special short-term exhibits are also proving popular with locals who are hungry to see Russian art, which is often overlooked outside the country. One recent exhibit of landscapes from Russian artist Arkhip Kuindzhi brought in nearly 400,000 visitors over just four months.
This strategy seems to be paying off since the museum saw a 32% growth in attendance from 2018.
15. Rijksmuseum – Amsterdam, the Netherlands . Attendance: 2.7 Million
When the Rijksmuseum reopened in 2013 after a major renovation and overhaul, the goal was to help visitors make a personal connection to art and history.
The museum seems to be doing just that, as 2019 was the museum's most successful year ever with 2.7 million people stopping by for a visit.
The museum saw growth in every category with a 20% increase in domestic visitors from 2018, and an additional 100,000 visitors under the age of 18 compared to the previous year.
Driving the record-breaking statistics was the museum's celebration of the Year of Rembrandt, marking the 350th anniversary of the artist's death. Also of interest was Operation Nightwatch, which launched in July 2019.
The project, which is expected to increase attendance over several years, is a large-scale restoration of Rembrandt's largest painting, with the work held in a glass chamber.
With these projects leading the way, the Rijksmuseum experienced 17.4% growth from 2018.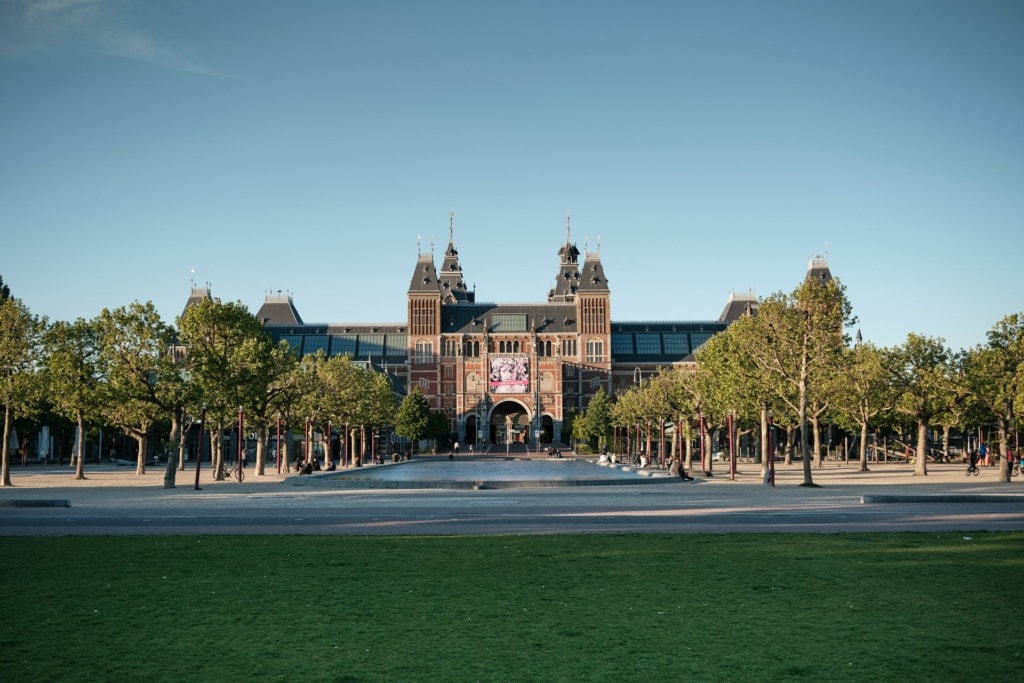 16. Cite Des Science Et De L'Industrie – Paris, France . Attendance: 2.370 Million
In 2019, 2.370 million visitors learned about the impact of science, industry and technology on culture at the largest science museum in Europe.
This museum is no hands-off, look-but-don't-touch experience. Instead, the exhibits embrace hands-on learning and invite you to get up close and personal with robots, video games, transportation and energy.
The museum believes this innovative approach is behind their popularity and the 6.2% visitor growth from 2018.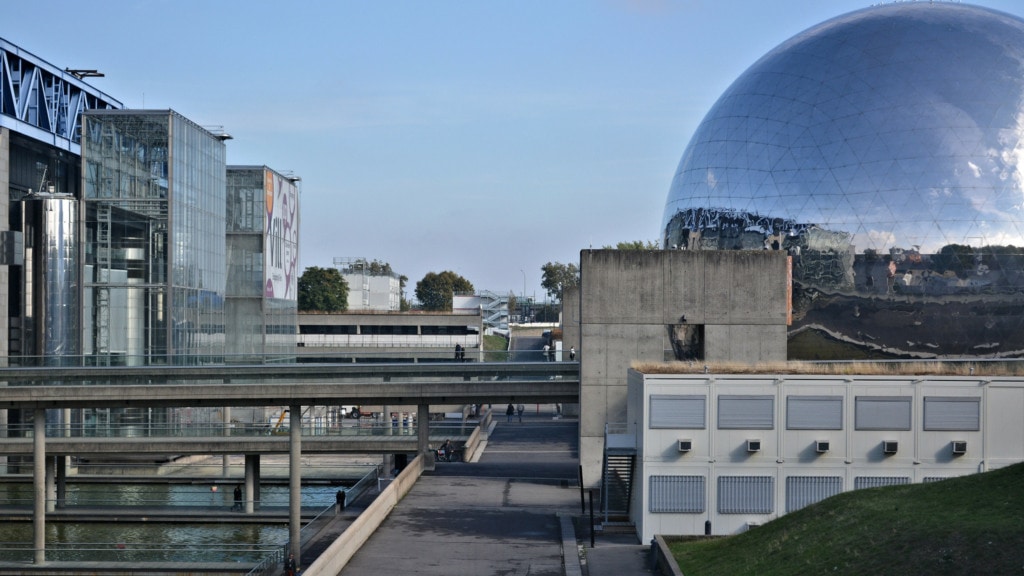 17. Galleria Degli Uffizi – Florence, Italy . Attendance: 2.362 Million
Back in 2014, three separate entities combined to create one unique museum complex.
The resulting Galleria Degli Uffizi is home to the art collections of three of history's most famous Italian families – the Medicis, the Habsburg-Lorraines and the Savoys.
For lovers of Renaissance art, this museum is a bucket-list venue, and in 2019 2.362 million visitors checked it off their list. The success of 2019 is especially sweet when added to 2018, which was also a record-breaking year for the museum.
2019 and 2018 both saw a roughly 6% increase in attendance over their preceding years.
18. Auschwitz–Birkenau Museum – Oswiecim, Poland . Attendance: 2.3 Million
While our next museum is a heart-breaking place to visit, it's an important stop on any tour of Europe.
In 2019, 2.3 million people came here for a sombre history lesson at the former concentration camp. These numbers represented a 6.9% increase from 2018, and created a second record-breaking year in a row for the memorial.
Guided tours are a huge factor in the success of the museum, with 81% of visitors exploring the space with a guide.
19. National Museum of Scotland – Edinburgh, Scotland . Attendance: 2.210 Million
2019 represented a transformational year at the National Museum of Scotland, with 2.210 million visitors stopping in to explore.
Though these numbers were a tiny decrease of 0.8% from 2018, the real story is in the way the organization is setting itself up for future growth (read more) – in 2019, the museum opened three new galleries, completed a large-scale renovation project and acquired over 1,000 new objects.
Oh, and one last detail: The entrance is totally free! Indeed, the National Museum of Scotland is one of the best free museums in Edinburgh.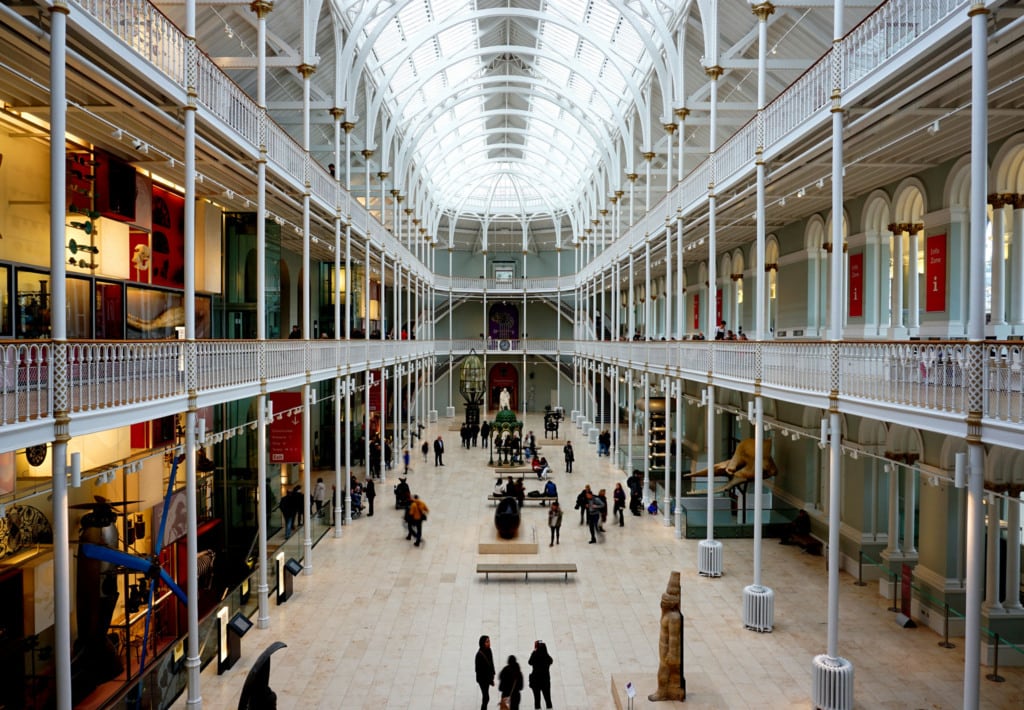 20. Van Gogh Museum – Amsterdam, the Netherlands . Attendance: 2.1 Million
We conclude our list with the only entry dedicated to a single artist.
The Van Gogh Museum explores the life and works of Dutch master Vincent Van Gogh and welcomed 2.1 million visitors in 2019.
Though this is a 4.8% drop from 2018, there is much for the museum to be excited about. They have recently hosted fewer visitors, but these visitors were happier than ever – according the the museum's annual report, they received their highest customer satisfactions scores ever, and have the most engaged online audience in the entire museum world.