Japan Visa Guide: Everything You Need To Know
You will need a passport and a Visa to be able to enter Japan, unless you are from one of the 68 countries which are visa-exempted (more on this, and the complete list below). There are some conditions for a visa-free travel to Japan, and there are a number of different types of Visa for Japan designed for different purposes and different lengths of time. This guide contains everything you'll need to know about this subject so keep on reading and if you still have questions you can leave them in the comments section down below.
---
Have you visited Japan yet, or do you plan on visiting Japan anytime soon? If so, then you're definitely in for a treat.
It's one of the most popular tourist destinations in Asia and has an influx of thousands of visitors each year!
It has the perfect blend of culture, history, and also modern comfort. If you're someone who loves to eat, then you will absolutely love the amazing Japanese food experience you will have here. If you're someone who loves sightseeing, then you will surely see the most amazing places in Japan.
Carefully choose when to travel to Japan and then enjoy the gorgeous scenery you will experience there!
BUT!
Before all of that.
Do you know if you need a visa to go to Japan or not?
If you aren't fully aware of the Japanese visa requirements, then I will guide you through the entire process in detail.
If you need to visit Japan for work reasons or on vacation with your family, or even just by yourself, this article will serve as an excellent guide for you, and will cover almost all of the cases you might fit in.
Let's start!
Do I Need a Visa to Go to Japan?
You will absolutely need a visa to visit Japan unless you're from a country that is exempted from any kind of visa requirements.
There are a total of 68 countries that don't need a visa to visit Japan when the visits are for:
Tourism
Commerce
Conferences
Visiting relatives/acquaintances
If you have a passport from any country of the following list then you can enter Japan without a Visa!
However if you engage in paid activities in Japan, or if your periods of stay exceed those stipulated in your country's arrangement of short-term stay (see the table below), obtaining a visa will be required to enter Japan.
If you have any other nationality that is not listed below they you will need a visa to travel to Japan. Thus you'll have to visit a consulate or a Japanese embassy to apply for a visa in your country of residency.
Here is the full list of the 68 countries that don't need a visa to visit Japan:
| Asia | Europe |
| --- | --- |
| Brunei (15 days) | Andorra |
| Indonesia (15 days) | Austria |
| Malaysia | Belgium |
| Republic of Korea | Bulgaria |
| Singapore | Croatia |
| Thailand (15 days) | Cyprus |
| Hong Kong | Czech Republic |
| Macao | Denmark |
| Taiwan | Estonia |
| North America | Finland |
| Canada | Former Yugoslav Republic of Macedonia |
| United States | France |
| Latin America and the Caribbean | Germany |
| Argentina | Greece |
| Bahamas | Hungary |
| Barbados | Iceland |
| Chile | Ireland |
| Costa Rica | Italy |
| Dominican Republic | Latvia |
| El Salvador | Liechtenstein |
| Guatemala | Lithuania |
| Honduras | Luxembourg |
| Mexico | Malta |
| Surinam | Monaco |
| Uruguay | Netherlands |
| Oceania | Norway |
| Australia | Poland |
| New Zealand | Portugal |
| Middle East | Romania |
| Israel | San Marino |
| Turkey | Serbia |
| United Arab Emirates (30 days) | Slovakia |
| Africa | Slovenia |
| Lesotho | Spain |
| Mauritius | Sweden |
| Tunisia | Switzerland |
| | United Kingdom |
Countries and Regions for Japanese Visa Exemptions (as of September 2019) – Source and more information on the official site of the Ministry of Foreign Affairs of Japan.
In 2020, Japan plans on introducing an eVisa system that will simplify the whole application process, making it much easier to get a Japanese visa than it is now.
There are three main types of Japanese visas. These are:
Working visa
Non-working visa
Family-related visas
The working visa is one that you need to get for a long term stay in Japan for work-related reasons. The nature of the work has to be highly professional and knowledge oriented. It does not include work that is labor-oriented.
The non-working visa is one that is considered a short term visa, and so there are some restrictions that apply to this visa. If you are going to Japan for technical internships, cultural activities, or temporary work, this is the most suitable type of visa to visit Japan.
A family-related visa is one that you get for short term stays if you are the spouse or a child of a Japanese national. You can also get this visa if you are a long term resident or a permanent resident.
In order to get any of these visas depending on the purpose that you're going there for, you will have to visit the Japanese embassy or consulate in your country (provided you're not from one of the above-mentioned visa-exempt countries).
Once the eVisa is introduced in the near future, the entire application process will then be online. This will make the entire process extremely convenient for everyone.
How Long Can I Stay in Japan with My Visa?
Japan is a beautiful country where you have many serene and gorgeous places that you can explore. Any amount of time that you stay in Japan will seem less because there's so much to do here! With so much to see and do, most people will want to stay in Japan indefinitely.
However, how long you can stay in Japan depends entirely on the type of visa you have or how many days the government officially allows you to stay for.
You can stay in Japan for up to 90 days without a visa if you belong to one of the 68 countries listed above that don't need a visa to go to Japan. But you cannot engage in any paid activities.
There are certain countries in that same list whose nationals are allowed to stay in Japan for only 15 days. These are Brunei, Indonesia, and Thailand. And UAE nationals can stay for a maximum period of 30 days in Japan.
For most other countries you can stay for a maximum of 90 days in Japan with a tourist visa.
However, if you have a student visa, working holiday visa, or a work visa, then you can stay longer (depending on the duration of your studies/work etc).
How to Get a Tourist Visa for Japan?
Getting a short-term visa to visit Japan is quite simple and straight forward:
Prepare the documents required for the visa application.
Apply at the Japanese Embassy or Consulate depending on your country.
The application if examined by Japan's officials.
After examination is completed you go get your passport back.
If you were granted a Visa, you'll have to enter Japan within 3 months.
For details of necessary documents, refer to the official documents list here.
How to Get a Work Visa for Japan?
A work visa, or work permit, allows non-permanent residents to work in Japan for some amount of time. This can range from 3 to 5 years. If you feel that you are skilled enough and want to get a job in Japan, then you can do so by applying for a work visa.
The process of applying for a work visa is quite simple. Here is how you do it:
Step 1: Get a certificate of eligibility (COE)
If you have received a job offer in Japan, you first need to apply for a certificate of eligibility, COE.
There are many different types of employment classifications. These include very highly skilled individuals, as well.
Once you have completed the COE, you need to check to see if you have all the supporting documents as well so that your application is as strong as it can be.
You then have to submit all of these documents to the Japanese Immigration Office so that they can review and evaluate them. It can take up to three months for them to get back to you with a response.
Those who are highly skilled are given more preference, and their evaluations are positive, too.
Step 2: Exchange COE for the work visa
Once you receive the COE, you have to take it to the Japanese embassy or the consulate of your country, who will convert it to a work visa. This typically takes a few working days.
Once you have a visa, you can begin working in Japan.
For more details please visit the official reference.
How to Get a Working Holiday Visa for Japan?
There are important eligibility criteria that you need to fulfill in order to successfully apply for a working holiday visa in Japan. These are listed below:
You should be between the ages of 18 and 30
You should be from a country that has signed an agreement with Japan
You should intend to spend some holiday time in Japan. Your sole purpose should not be work
Your passport should be valid, and you should have a return ticket. If you don't have a return ticket at that time, you should have the funds to buy one
You should have enough funds to cover your expenses at the initial time of stay
You should not have entered Japan on a working holiday visa earlier
You should not have children who are dependent on you
You should have good health
You should have no criminal record
The working holiday visa is valid for a maximum of 12 months for citizens of most countries. Australians, New Zealanders, and Canadians' initial stay should be for 6 months. They can later ask for an extension of six months if they need to.
Here is how you can apply for a working holiday visa:
Fill in the application form of the working holiday visa
Give in all the required documents. These include a picture, a valid passport, a resume, an outline of your planned activities in Japan, the reason why you're applying for a working holiday visa in Japan, a return ticket, enough funds to support yourself, and a medical certificate
Submit the application to the consulate of Japan or the nearest embassy in your country
You might have to give an interview with a visa officer as well
How to Get a Student Visa for Japan?
If you want to get a student visa to study in Japan, there is a step-wise procedure that you need to follow. The steps to apply for a study visa for Japan are listed below:
Step 1: Determine the type of study visa you need
The visa study visa that you apply for depends on how long you plan to study there. If you plan on staying for less than 90 days to do a short course, you can get a visa waiver for that. If you plan on staying for more than 90 days, but less than 20 weeks, you can apply to the Ministry of Justice in Japan.
If you plan to stay for up to 2 years, you can apply for a student visa by following the procedure.
Step 2: Apply to a school
You need to apply to your choice of school after doing extensive research on what you want to study.
Step 3: Fill the school's visa application documents
Once you do this, your school will then rewrite it and submit it to the immigration authorities in Japan.
Step 4: Get your COE
You need to get your COE once the school has accepted your application.
Step 5: Apply at the Japanese Embassy
The next step is to go to the Japanese embassy in your country and submit your COE, passport, photographs, and the visa application form.
Step 6: Get your visa
The Japanese embassy almost always gives students a visa unless their application is incomplete. Once you get your visa, you can go to Japan to begin your studies.
More details on Student Visa here.
What is the Japan Specified Skills Visa and How to Apply for It?
The Specified Skills Visa is a special visa that you can get. This visa has many benefits. It allows those people who have a Japanese language ability of N4 or more to take 14 more jobs in different industries.
The N4 is a level where you can understand the basics of the Japanese language. With this level, you can understand the context of the language that is being spoken.
This means that a person who is at this level is able to read and understand the written Japanese language.
In order to qualify as someone who is at this level, you need to pass a Japanese language proficiency test. This means that you need to study for around 300 hours at a Japanese school to achieve this level of proficiency.
This is great news for all international students who are currently studying in Japan since they will definitely be able to reach this level with ease. This visa has opened up great work opportunities for students after they graduate.
Written below are 13 industries for which you can get a specified skills visa:
Care worker
Building Cleaning Management
Machine Parts & Tooling Industry
Industrial Machinery Manufacturing Industry
Electric, Electronic and Information Industries
Construction Industry
Shipbuilding and Ship Machinery Industry
Automobile Repair and Maintenance
Aviation Industry
Accommodation Industry
Agriculture
Fishery and Aquaculture
Food and Beverage production
The specified skills visa can be renewed every 6 months or even annually, and it allows for a maximum stay of 5 years. The down side is that a family member cannot accompany you to Japan when you have this type of visa.
Also, an important note, those who have completed their technical training do not even have to take an exam for this visa.
What is the Japan EVisa and How to Apply for It?
The Japanese eVisa will be introduced in April 2020, around the time period of the Olympic Games. It will make the entire application quicker and easier by moving the entire application process online.
As a first test, the government of Japan has announced that it will be offering this visa solely to the citizens of China first.
The process of the eVisa is extremely simple. Since there will be no physical forms to fill and any forms of identifications will be available online (or scanned), there are very few chances that you'll submit an incomplete form or provide the wrong documents.
Once you fill in the online form and pay a fee online, you will directly receive the visa on your email before you travel.
Simple, isn't it?
It's a hassle-free way for people to get their visas to Japan, and can be applied for from the comfort of your home. No need to wait for hours in long lines.
There are a few documents that you need to apply for the eVisa. You need to have a photo (in the format that the visa form requires), your personal details on the passport that you have scanned, and you also need to show the last page of your passport (if applicable).
Once you get the visa, you can enter Japan on any date that you wish to within the given time period. At the time of travel, the applicant must carry their copy of the eVisa.
How Can I Stay Longer in Japan?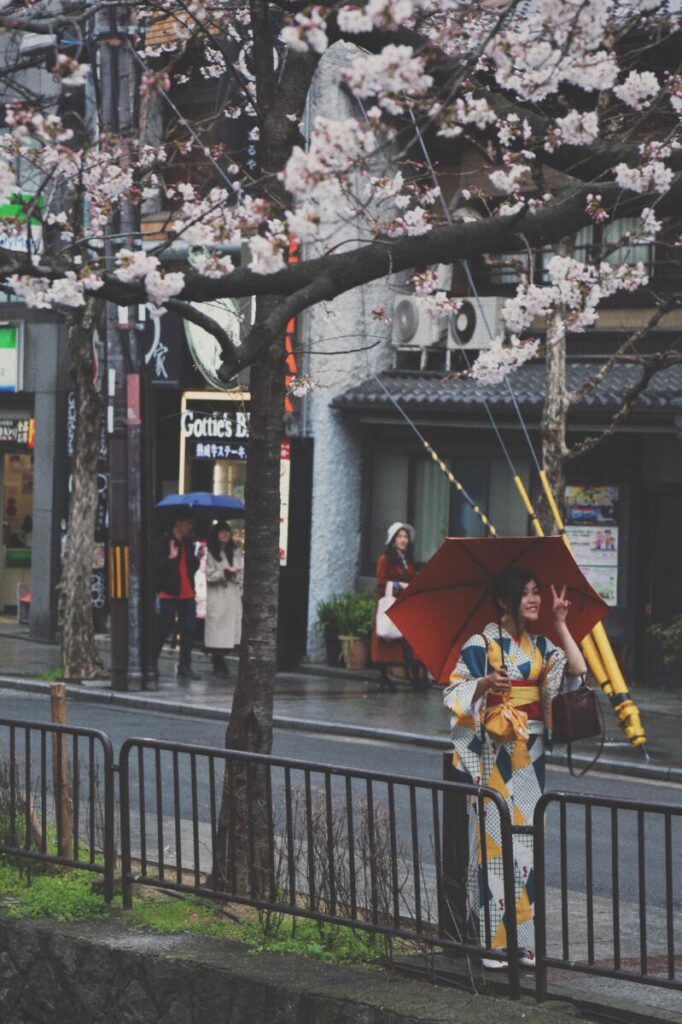 A lot of people want to extend their stay in Japan after looking at all the beauty and the opportunities that this country has to offer. If that's your case then you can make use of the Longer Stays Program.
With the Longer Stays Program, you can extend your stay in Japan for up to a year.
To be able to do so, you must be from a country that is exempted from Japan's visa requirements, and you should not have any children accompanying you. You must be over the age of 18, and you should have savings amounting to at least 30 million Japanese Yen.
Though children are not allowed to accompany you, you can bring your spouse along to live with you in Japan. If your spouse does not wish to accompany you in this program and wishes to apply separately, then they must have their own savings that amount to at least 60 million Japanese Yen in total with your savings.
During your extended stay, you can subscribe to a private medical travel insurance policy that covers death and also illness during your extended stay in Japan. Applying for an extended stay is done at the municipal office.
You can contact the nearest information center for more details.
Conclusion
Japan is indeed a great country to visit at least once in a lifetime (See: The Best Time To Visit Japan).
If you're planning on traveling to Japan, then don't refrain! It is a great place to visit, owing to the fact that there is so much to see in this beautiful country and there are also many great work opportunities, especially for skilled individuals.
The visa process definitely isn't easy (if you're from a country that requires a visa), but with the introduction of the eVisa system, all that is about to change. As such, visiting Japan for business or pleasure is about to get a lot easier.
But make sure to learn the basics of the Japanese language before you go.