12 Best Antique Stores in Alaska
Alaska may be the country's second-youngest state, but that doesn't mean it lacks history. Many early Alaskan inhabitants made their own furniture and other household things, making a trip to an antique store in the Last Frontier an enjoyable adventure in Last Frontier memorabilia.
Alaska seems to have a sweet spot when it comes to fine antiques, from vintage apparel and jewelry to rare collectibles and refurbished furniture. If interesting knick-knacks and rustic throwbacks are your things, this list of the 12 best antique stores in Alaska is for you!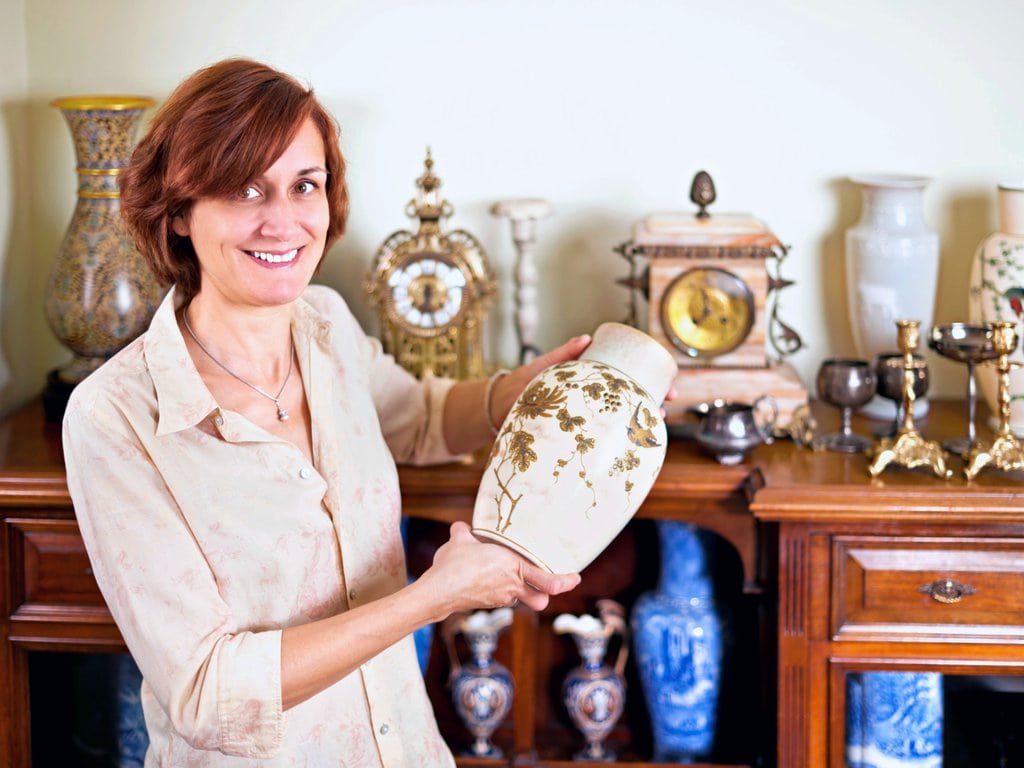 1. Urban Eskimo
The leading retailer of Pendleton Native American blankets in Alaska is Urban Eskimo's. These bright, beautifully-made blankets, as well as other Pendleton things, are available for purchase. You'll also come across rarities like Native Alaskan carvings and ulu knives.
The Urban Eskimo has been described as "Alaska's most distinctive boutique." It also contains a fantastic collection of vintage Alaska artifacts, ivory, and historical stuff. When looking for gifts for themselves or others, many locals and visitors alike go to the Urban Eskimo first.
Location: 220 Seward St, Juneau, AK 99801
Hours: 8 am – 6 pm daily
2. Alaska Picker
Alaska Picker collects antiques, vintage, and one-of-a-kind artifacts from throughout Alaska to repurpose and resale. They've got everything from WWII and early commercial fishing memorabilia from Dutch Harbor to vintage gas pumps and signage from Hope, as well as beautiful Alaskana from all across the state.
The shop claims to have the "coolest trash in Alaska!" Furthermore, they are willing to buy, sell, and trade your stuff.
Location: 562 S Denali St, Palmer, AK 99645
Hours: Tues to Thurs 11 am – 5 pm, Fri 11 am – 6 pm
3. Duane's Antique Market
Since 1982, Duane's Antique Market has been conveniently located in the middle of Anchorage, Alaska. A 12,000 square foot showroom houses a huge and diversified assortment of antiques. Art, crystals, carvings, furniture, sculptures, stained glass, rugs, and much more may be found within the market's walls.
Duane's also supplies furnishings for hotels, workplaces, restaurants, and private residences and cabins. Attorneys, estate planners, individuals, and anyone that require a professional evaluation or insurance appraisal for legal reasons can use our services.
Location: 1233 E 76th Ave, Anchorage, AK 99518
Hours: 10 am – 6 pm, Closed Tuesdays
4. Blue Door Antiques
The owners of this shop claim it is North America's farthest north antique store! The Blue Door Antiques is located on Illinois Street in a historic property. The "free tour" of the mansion is reason enough to pay a visit.
Over 20 different vendors are positioned across the home's three stories — basement, main floor, second story. The staff is wonderful, offering warm greetings and providing visitors with a few basic facts about the house. The bathrooms include various antiques connected to a typical historical residence in Alaska.
Location: 315 Illinois St, Fairbanks, AK 99701
Hours: Mon to Sat 11 am – 6 pm, Sun 12 pm – 4 pm
5. Lazy Dog Antiques & Collectibles
Lazy Dog Antiques & Collectibles is well-known for its low prices and excellent customer service. It's easy to lose track of time while browsing the goods, opening drawers, flipping through books, and playing with music boxes.
The wonderful Lazy Dog Antiques boasts a collection of old treasures spread out over 11,000 square feet in Anchorage, and that's not even taking into account their enormous outside space!
Location: 1340 Rudakof Cir, Anchorage, AK 99508
Hours: 11 am – 6 pm daily
6. Pack Rat Antiques
Pack Rat Antiques is an Anchorage-based antique merchant. Another multi-dealer business, The Pack Rat, sells an unusual mix of Alaskana, from Gold Rush relics to vintage toys to valuable Iditarod buttons.
There are also functional furnishings and household things to be found. Due to the fascinating assortment of sellers, visitors never get the same experience twice, and it's a great way to pass the time while roaming through the state's history.
Location: 1068 W Fireweed Ln, Anchorage, AK 99503
Hours: 11 am – 6 pm daily, Closed Monday
7. Swank Street Market
A flea market-style outdoor market draws antique seekers from all across Southcentral Alaska to this Soldotna shopping destination. Because Soldotna is located on the Kenai Peninsula, where antique buying options are limited, people flock to the market while it is open.
Live music is usually featured here, adding to the fun and festive atmosphere.
Location: 44676 Sterling Hwy, Soldotna, AK 99669
Hours: June – Aug
8. Nana's Attic
This modest antique store in Alaska's state capital is locally owned and operated, and it's packed with exciting finds and one-of-a-kind stuff. It's a charming tiny shop full of local and historical treasures.
It stands out as a real shop, not just one catering to the cruise liner crowds, with excellent pricing and courteous service. Plus, it has a massive collection of vintage postcards.
Location: 205 Steward St, Juneau, AK 99801
Hours: Mon to Fri, 8 am – 4 pm
9. The Antique Gallery
Vintage weapons, military artifacts, Native Alaskan arts and crafts, exquisite paintings, and rare US coins and literature are all available at Anchorage's Antique Gallery. The shop has a steady supply of exquisite furniture, paintings, and other household objects, as well as vintage jewelry.
The Antique Gallery is well-known in the designing world, and it's generally one of the first places people go when they're seeking old-fashioned elegance.
Location: 1001 W 4th Ave B, Anchorage, AK 99501
Hours: 10 am – 6 pm daily
10. Kirmse's Curios
Kirmse's Curios, located on historic Broadway Street in Skagway, Alaska's northern panhandle town, provides original Native Alaskan artwork in a location where many stores sell knockoffs created in other nations. Soapstone and ivory carvings, as well as antiques and antiquities from the Gold Rush era, can be found here as well.
In 1897, at the beginning of the Klondike Gold Rush, this beloved Skagway landmark was a jewelry store. Kirmse's Curios has evolved to include beautiful artwork and crafts created by Skagway's thriving art community members.
Location: 500 Broadway, Skagway, AK 99840
Hours: 9 am – 5 pm daily
11. Rusty Raven Uniques
Rusty Raven Uniques is the place to shop if you're looking for antiques and one-of-a-kind modern products. The closest antique store to the Ted Stevens Anchorage International Airport is Rusty Raven Uniques, about 4-5 miles or an 11-minute drive away.
A huge range of kitchen and household antiques may be found at the shop. There are some incredible neon signs, tapes, and vintage items to be found here. To see most of the antiques in the store, you will need to take at least an hour. Make sure you ask the owner any questions because she is very kind and informed.
Location: 601 W 36th Ave #18, Anchorage, AK 99503
Hours: Tues to Sat 11 am – 6 pm
12. The Possibilities Shop
The last shop on our list provides a diverse selection of antiques, vintage, collectibles, art, jewelry, decor, furniture, and other high-quality used items at prices that are reasonable.
This antique shop has been a favorite of locals and tourists alike since it opened in 2013.
Location: 12212 Old Glenn Hwy suite c, Eagle River, AK 99577
Hours: Wed to Sat 1 pm – 6 pm
Browsing Antique Stores is a Unique Alaska Experience
Antiquing in Alaska is usually a fascinating way to spend the day, from Pack Rats to Lucky Pickers. At the very least, you're in for a day filled with chuckles.
Remember that one person's garbage is another person's jackpot. In Alaska, you never know when you'll strike gold!