Top 10 Best Mexican Restaurants in Alaska
If you're looking for an authentic Mexican food experience while in Alaska, you won't be disappointed. With plenty of delicious options to choose from, you're sure to find something to your taste. So come on in and enjoy the flavor of Mexico in the Last Frontier.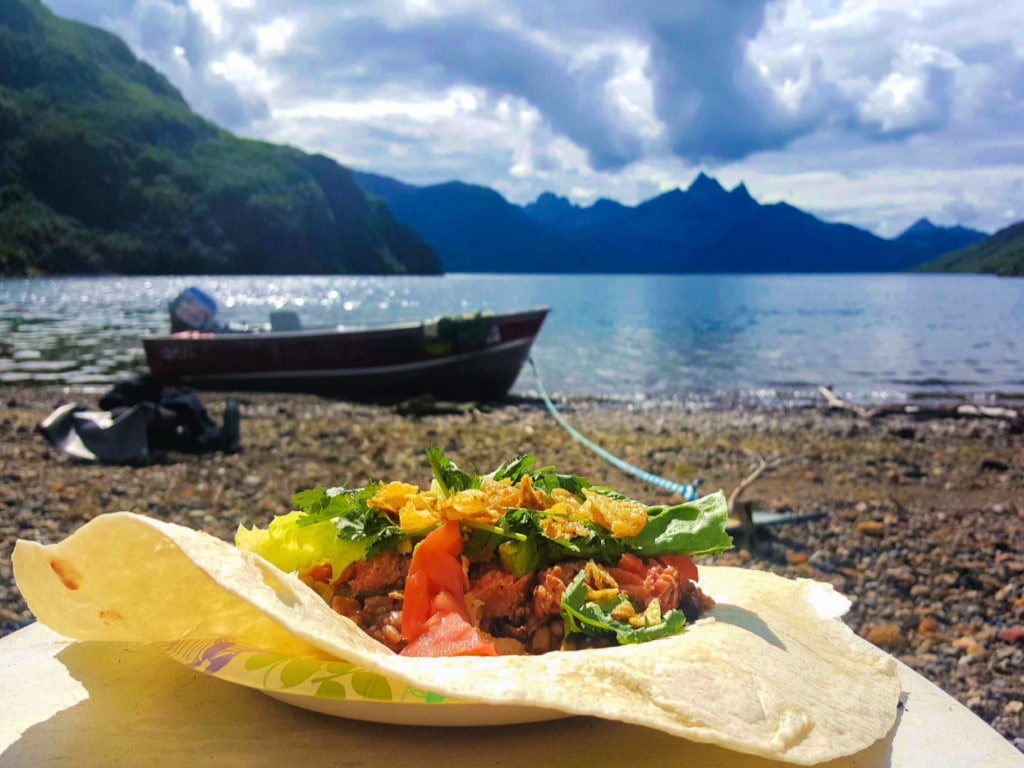 Because Alaska is so far from the Mexican border, finding that perfect go-to spot for tacos and enchiladas may prove difficult.
Don't despair!
There are plenty of places in Alaska to get your Mexican fix.
While in the larger cities, you'll have more options, that doesn't mean the smaller towns don't have offerings as well.
One of the interesting things about small towns in Alaska is that establishments often serve different cuisines instead of specializing. For instance, a Filipino restaurant in Sitka also doubles as an espresso bar!
So, without further ado, here are the best Mexican restaurants in Alaska!
1. Tequila 61 – Anchorage
Located downtown, Tequila 61 is a gastropub offering contemporary Mexican dishes as well as local seafood choices. While the menu is on the smaller side, the big taste of the dishes more than makes up for it.
You can enjoy dishes like the jicama shrimp tacos which combine coconut shrimp, chipotle salsa, and a fresh pico de gallo all wrapped up in a jicama tortilla.
If you are looking to sample the seafood, you may want to try the grilled chipotle-glazed Alaskan king crab which is served with citrus butter.
2. El Sombrero – Juneau
Dubbed the best Mexican food in Juneau, the locally-owned El Sombrero has a robust menu full of traditional dishes and special offerings, and it has been in operation since 1979!
The Super Burrito is a true crowd-pleaser!
Stuffed with beef, beans, and cheese then smothered with their house enchilada sauce, you definitely won't leave hungry.
3. Hacienda Mexican Restaurant – Anchorage
Basilio Gallo opened Hacienda as a "one-man operation" in 1992 and now owns two other Mexican restaurants as well!
You can get your fill of his delicious offerings in-house or for takeout.
Start with the Fiesta Platter and sample five different appetizer options before moving on to the main course. Fan favorites include the Tijuana Tacos, Seafood Chimichanga, and the Guacamole Cheeseburger.
Locals love the family-friendly atmosphere and the high-quality service provided by the staff.
4. Outlaw Tamales – North Pole
The drive-thru Mexican restaurant Outlaw Tamales serves authentic cuisine to the North Pole area.
While the options are limited, the tamales are done right making it a popular spot for locals and tourists. Available by the dozen or ½ dozen, options include pork, chicken, beef, and bean.
Patrons rave about the tastiness of the salsa, and they love how the owner makes you feel "en casa."
5. Ocean View Restaurante – Ketchikan
With a dining room decked out like ancient Rome, Ocean View Restaurante in Ketchikan offers both Mexican and Italian favorites.
Sample the Carne Asada Plate or some of the street tacos to get your tastebuds celebrating. They offer lunch specials as well if you want a budget-friendly option.
Diners have called Ocean View the best restaurant in the city!
6. Taco King – Fairbanks
With multiple locations in the state, it is no surprise to find Taco King on any list of best Mexican restaurants in the Last Frontier.
This regional chain has been serving authentic Mexican cuisine for more than a decade, and they don't show any signs of stopping.
Menu items include things like the Grilled Mexican Quesadillas, the Chile Verde Bowl, and the famous King Fries which are topped with beans, Asada meat, cheese, chipotle ranch dressing, and guacamole.
People here love the speedy service and the freshness of the food.
7. Jalapenos Mexican Restaurant & Cantina – Eagle River
Jalapenos is owned by Gilbert & Sandra Ramos, and it is a favorite of tourists and locals. The well-rounded menu includes enough options to keep everyone in your group happy and full.
You'll find conventional options like nachos, quesadillas, and burritos. However, you may also want to try some of the more unique menu items like the Ceviche which consists of lime-marinated halibut and fresh pico de gallo served with crispy tortilla chips.
Diners rave about the ample portion sizes and the efficient service.
8. Playa Azul – Kenai
Kenai's authentic Mexican spot, Playa Azul offers dine-in and take-out of its robust menu options.
Whether you want to try Willie's Nacho Supreme or the Bandido Burger, you are sure to dine without disappointment!
The cozy atmosphere leaves patrons feeling at home, and the salsa bar never goes without praise — especially the spicier varieties. The service is good, and the wait times are generally short.
9. Señor Panchos – Soldotna
Whether you are dining in or having an event catered, Señor Panchos offers authentic Mexican cuisine and you are always treated like an "amigo."
The menu is quite large and is full of exciting options like the House Special Flautas.
The ambiance of the spot makes you feel right at home, and the service is truly top-notch. The fresh salsa bar keeps many diners coming back for more!
10. Xalos Mexican Grill – Anchorage
Xalos Mexican Grill offers fusion dishes from different regions of Mexico which makes for a unique menu at both of their Anchorage locations.
You'll find dishes with Spanish, Mayan, and Aztec flavors made with fresh ingredients.
The "creative tastes" found on the menu include the Torta Loca (a large Mexican sandwich), the Birria Burrito made with Jalisco style beef, and Caldo de Res (beef and vegetable soup).
Diners love the robust flavors, the high-quality service, and the fun atmosphere.
A Little Taste of Mexico…in Alaska
While you generally think of seafood options when planning your dining itinerary in the Last Frontier, there is no need to sleep on the ethnic options! With so many quality Mexican restaurants dotting the state, you are sure to get your taco fix whenever the cravings arise.
If you really don't want to sacrifice a seafood option, I would suggest going with one of the spots that incorporate local cuisine into their dishes like the crab at Tequila 61 in Anchorage or the Ceviche at Jalapenos in Eagle River.