Although Alaskans are known for their rugged strength, they enjoy being pampered just as much as anyone! Alaska's spas cater to both visitors and residents, offering massages, scrubs, and everything in between.
People visit Alaska in droves each year, and day spas and spa resorts offer a sense of calm and tranquility in between the days spent wildlife viewing and traversing glaciers. Residents and visitors to Alaska like having the option of getting a spa treatment while surrounded by crisp mountain air and spectacular scenery.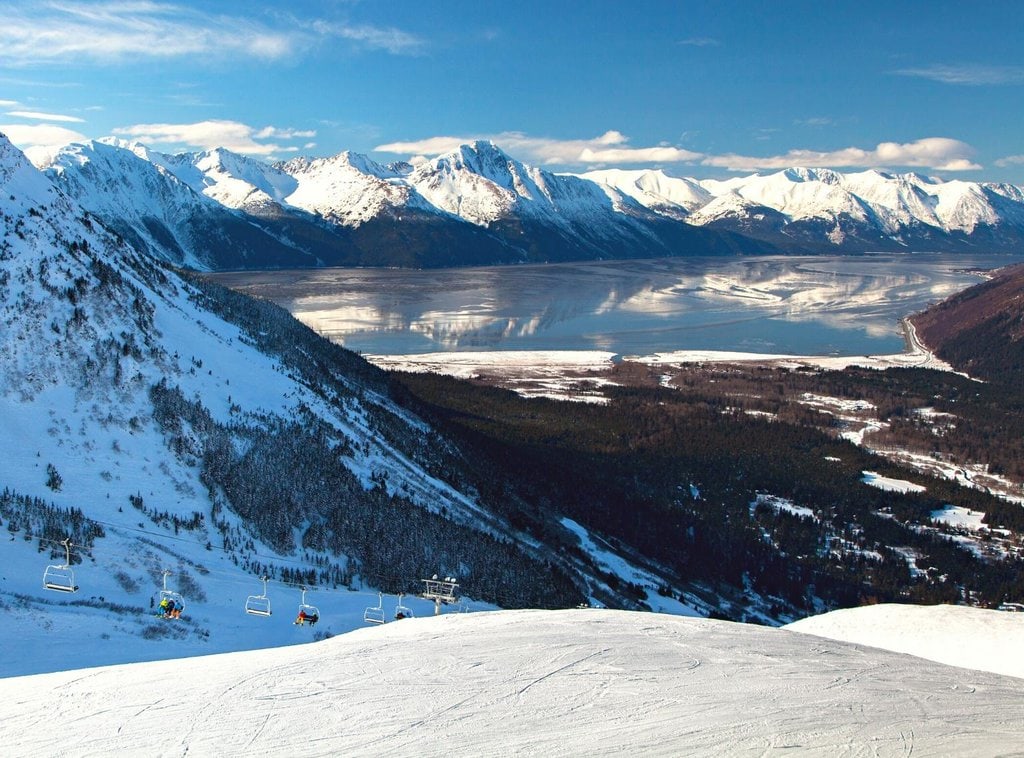 Picture yourself unwinding in one of the world's few untouched wilderness locations. The Spa at Alyeska is one of the Alyeska Resort's signature features. Located in Girdwood, this spa provides a wide range of treatments, allowing visitors to choose a spa service that will provide them with the rejuvenating physical and spiritual transformation they desire.
The Relaxation Massage, a soothing full-body massage that allows a person to rest and release the stress built up in their body, is one of its most popular treatments. For the ultimate skin-refreshing scrub, choose the Rosemary Citron Sensation.
The resort itself is fabulous, there are a lot of things and activities to do, and it's a good home base to relax during your visit to the area.
2. Glacier Salt Cave & Spa – Juneau
Established in 2015, Glacier Salt Cave and Spa is where Juneau locals go to relieve stress and boost their respiratory and immune systems. The spa's owner launched Glacier Salt Cave and Spa after visiting a similar establishment in Las Vegas. The spa offers the only Himalayan slat therapy available in the entire state of Alaska, and it's one of Juneau's most popular spas.
Patrons can spend an hour unwinding in one of the Himalayan treatment rooms loaded with salt crystals. This holistic treatment, also known as halo therapy, may provide people with a number of health benefits such as allergies, asthma, and chronic skin disorders.
3. The Skin Bar – Anchorage
Anchorage residents rely on The Skin Bar throughout the long winters and hectic summers to keep them beautifully refreshed. Patrons can spend the day enjoying treatments like hot and cold stone massages, complete body wraps, and facials. The quick pick-me-tattered Tootsie Treatment is a fan favorite for hardworking, tired feet. The treatments take place in private rooms, and the products are organic and free of parabens, formaldehyde, and sulfides.
The Skin Bar is available for precision cutting, color, image development, waxing, make-up, massage, myofascial release, and skincare. The Skin Bar is a zero-waste facility that believes in natural, organic, and sustainable beauty.
4. Elements Salon & Day Spa – Fairbanks
Residents and visitors to Fairbanks can get pampered at the full-service Elements Salon & Day Spa. Founded in 2006, Elements is a soothing, welcoming setting that incorporates the world-renowned Aveda product line into its various treatments. You can schedule a full or half-day of exquisite relaxation or treat yourself to a brief neck and scalp massage — perfect end for a long week or as a way to kick-start the weekend.
Other treatments offered at Elements include waxing, couples massage, eyelash extensions, haircuts, manicures, and pedicures. Visitors love the professionalism and expertise of the aestheticians as well as the inviting atmosphere.
5. Spa Ketchikan – Ketchikan
Spa Ketchikan provides typical spa treatments in a pleasant setting that will warm you up on even the coldest Alaskan day.
Guests can enjoy hydrotherapy in their state-of-the-art Vichy shower, which encourages blood flow while soothing and relaxing. In addition to the Vichy shower, the spa also offers facials, massages, manicures, pedicures, and hair services.
All services are offered à la carte, allowing you to create your own pampering experience.
Kathy Davison, a working parent with over two decades of massage experience, owns and operates the spa. Kathy and her dedicated team are excited to serve patrons in their expanded location, which now includes Hydrotherapy treatments.
6. Pearson's Pond Luxury Inn & Adventure Spa – Juneau
Pearson's Pond in Juneau is the ideal combination of luxury and adventure. It offers breathtaking landscape views as well as a health spa where trained personnel commit themselves to treating aches and pains caused by an adventurous Alaskan day spent kayaking, hiking, or fishing.
In addition to the spa options, Pearson's Pond Luxury Inn and Adventure Spa is Alaska's only AAA Four Diamond Award-winning resort. The establishment has won numerous Trip Advisor Certificates of Excellence and is frequently recognized as the best place to stay in Juneau by travelers. Combining award-winning accommodations with high-quality spa experiences makes Pearson's a no-brainer for those visiting Juneau.
7. Adagio Day Spa – Anchorage
Visitors (and locals!) in Anchorage will find Adagio Day Spa to be a relaxing and rejuvenating experience. They specialize in providing bespoke spa treatments to people who want to enjoy their experience with a loved one. To provide their patrons with outstanding skincare, they employ Eminence organic skin care products, which is an organic and biodynamic skincare line. Eminence Facials use fresh fruit pulps, herbs, and unique spices.
The Adagio Day Spa provides a variety of services, including superior European skincare, massage, body treatments, and more. Their objective is to provide relaxing, natural, and organic treatments.
8. Ravens Nest Spa – Anchorage
The Ravens Nest Spa in Anchorage is a lovely establishment that can be found off the beaten path on Jewel Lake Road in a cedar log building that mimics a mountain home. Treatments are only available by appointment, and the number of allotted slots at the spa is often limited because it attempts to provide private services in a tranquil setting.
The original Ravens Nest Spa opened in Homer, Alaska, in 2005 but has since become a popular spot among Anchorage locals and is one of the city's hidden secrets. A one-of-a-kind luxury spa specializing in massage therapy, skincare, and waxing spa treatments. They also offer an infrared sauna.
9. Rejuvenation Salon and Spa – Juneau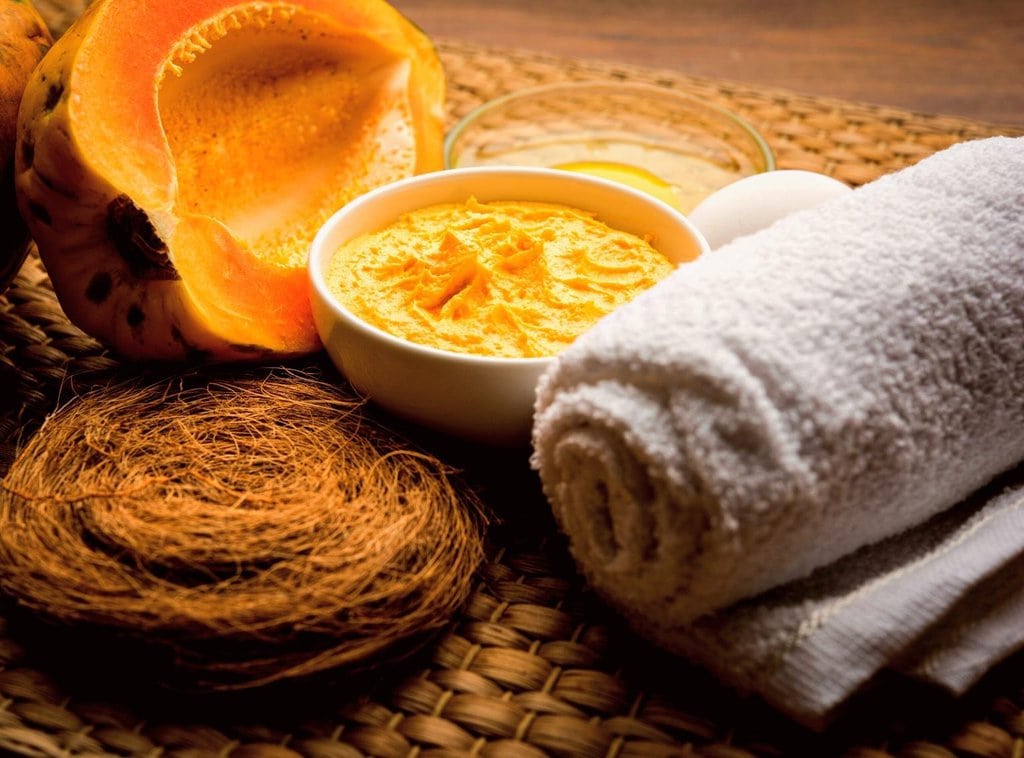 Unfortunately, Rejuvenation Salon and Spa closed their doors recently. They're no longer in business.
Rejuvenation Salon and Spa is a calm refuge for Juneau residents and tourists seeking a stopover from their hectic lives. The spa's team offers everything from state-of-the-art massage to manicures and pedicures to facial treatments — all from their location along the picturesque Mendenhall river.
Microdermabrasion, aromatherapy facials, deep tissue massage, and hot stone massages are among the unique services offered. Guests can also request an O2 Lift, a plant-based treatment that uses papaya, pineapple enzymes, and other natural sources to remove years from the skin and make it radiant. Guests can also expect top-of-the-line hair care and cosmetics. Plus, the specialists make it a point to keep current on all of the latest procedures.
10. Botanika Organic Spa and Boutique – Sitka
Those living in and visiting the small island city of Sitka can also enjoy self-care spa options. Botanika Organic Spa and Boutique offers customized massages, organic facials, and a well-stocked beauty boutique.
Patrons can also enjoy body treatments, eyebrow shaping, eyelash tinting, and nail services. Many skin care treatments are done with organic and natural beauty products. Guests rave about the quality of the facials and the expertise of the staff. The spa also features a line of gorgeous handcrafted goods from Magic Island Atelier.
Relax and Rejuvenate
Alaskan activities can often be very physical. Things like hiking, fishing, and climbing around on glaciers can all take a toll on the body. Plus, the flight to get to the remote Last Frontier can often be 8 hours or more depending on where you are coming from. Sore muscles and dry skin welcomes a day spent enjoying spa treatments. I always enjoyed spending time in a sauna or hot tub while living in Alaska — especially on those chillier days!