18 Best Things to Do in Kenai
More popularly known as Alaska's playground, Kenai can be reached via a three-hour drive or a 30-minute flight from Anchorage. You are sure to be in awe of the famed River Kenai, the majestic mountains, the salmon fish and beluga whales, and the beautiful architecture.
Kenai, the Heart of the Kenai Peninsula, has a prolific history of both Russian and native culture. If you are short on time, here is a list of the eighteen best things to do in Kenai to highlight your trip:
1. Get More Information to Plan Your Days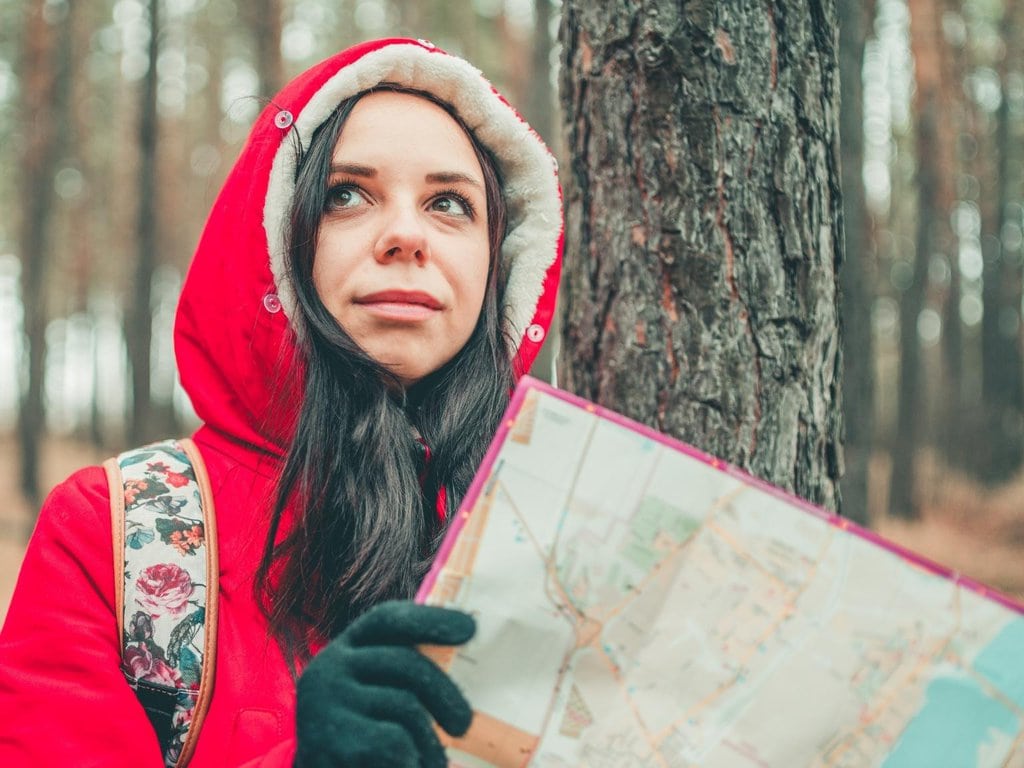 The Kenai Chamber of Commerce and Visitors' Center sits at the entrance of Kenai. The friendly staff will help you plan your travels, help you with reservations, and provide helpful information services. The center also maintains Kenai's Cultural Exhibit, a permanent collection of cultural and historical artifacts.
The center promotes community events such as market days and local celebrations. It is the best place to pick up maps, schedules, and resources for your stay in Kenai.
Address: 11471 Kenai Spur Hwy Kenai, Alaska
Hours: Monday to Friday 10:00 AM to 5:00 PM (closed on Saturdays and Sundays)
Cost: Free
When to Visit: At the beginning of your stay in Kenai
2. Take a Walking Tour of the Old Town
Feel like an Alaskan local as you check out the more than five hundred establishments offering food, arts, and all kinds of adventure in Kenai. Sample the local cuisine and get a vibe of the energy of the community. Some highlights on this tour are Fort Kenay, Moosemeat John's Cabin, the Historic Kenai Cabins, and others.
The Kenai Commercial Company is also something worth checking out. Built in 1948, it was the main store of the town for many years. The Kenai Bible church is Kenai's first Protestant church. It is located on the bluff at the mouth of the Kenai River. Other historical buildings you should see are the historic Tomrdle House, the Civic League Building, and the Kenai Fine Arts Center. You can find a walking tour map at the Kenai Chamber of Commerce and Visitors' Center.
Address: 800-806 Cook Dr, Kenai, AK
Cost: No admission
Hours: Open all year round
When to Visit: Summer months
3. Admire the Architecture of a Russian Orthodox Church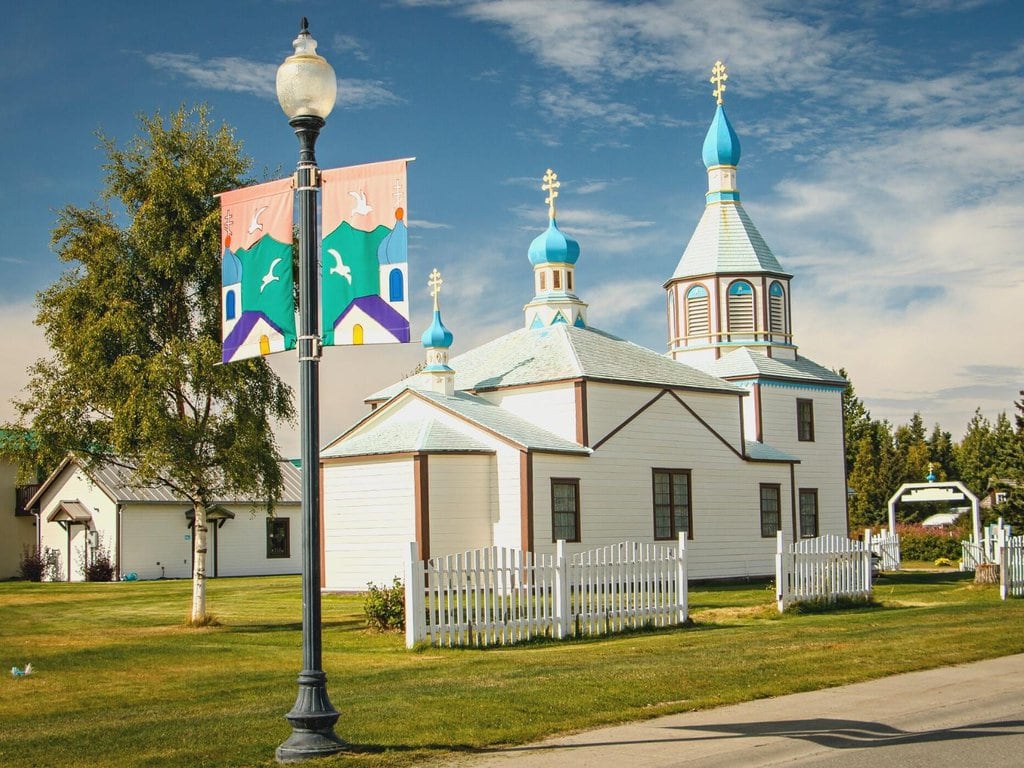 The Russians, the earliest inhabitants of Kenai, built the Holy Assumption of the Virgin Mary Russian Orthodox Church back in the 1800s. While this church is a significant tourist attraction, it presently still holds services.
Even if you are not religious, you can look around and admire the oldest architectural structure standing in Kenai. The church was declared one of the National Historic Landmarks in 1970 and is one of the enduring icons of Russian Alaska. The neat features and striking blue domes of the church are evocative of Russian architecture. Souvenirs are available at the gift shop across the street.
Address: 1105 Mission Ave. Kenai, Alaska
Cost: No admission
Hours: Open all year round
When to Visit: Anytime
4. Check out Some Artwork
The building adjacent to the church is the Parish House Rectory, the home of the provincial gentry and also used as a church hall. This structure is believed to be the oldest on the Kenai Peninsula.
Many people visit it to see the 17th-century copy of the 400-year-old Our Lady of Kazan, the oldest piece of non-native Kenai art.
Address: 1105 Mission Ave. Kenai, Alaska
Cost: No admission
Hours: Open all year round
When to Visit: Anytime
5. Get Up Close with Wildlife at the Kenai National Wildlife Refuge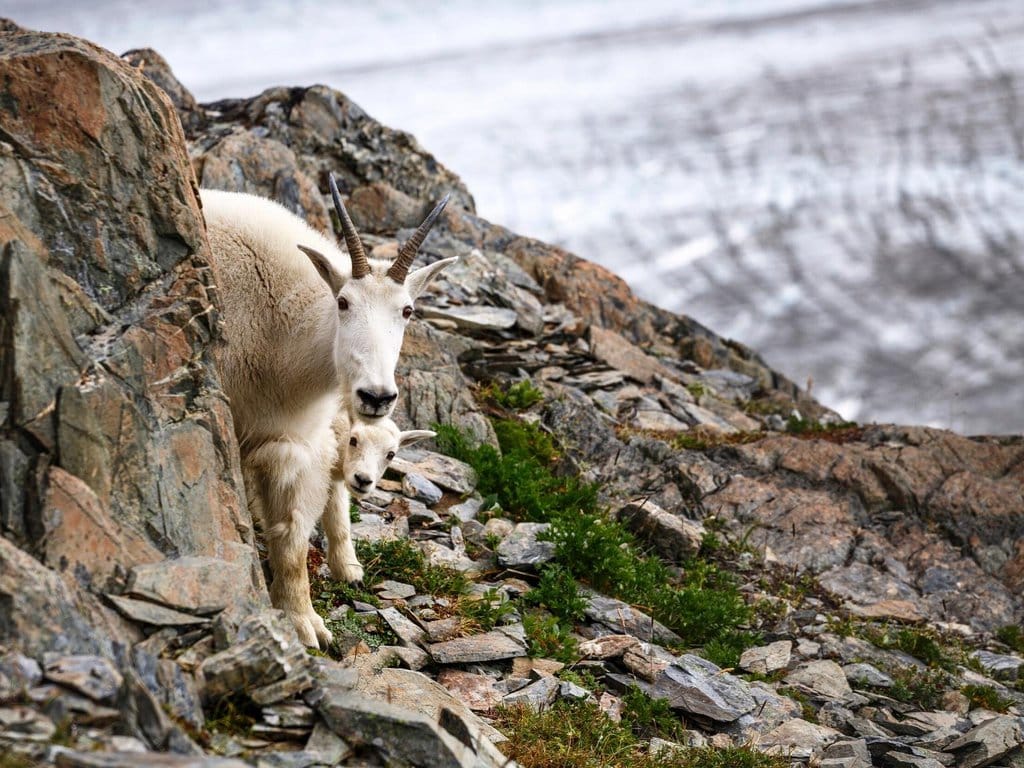 Adjacent to the Kenai Fjords National Park, the Kenai National Wildlife Refuge is a 1.92 million-acre home to black and brown bears, wolves, mountain goats, and other wildlife.
The biodiversity found in this refuge is the reason it is referred to as "Alaska in miniature." The staff at the information center will share knowledge about the history of Kenai, the wildlife residing in the area, and the refuge.
Address: 1 Ski Hill Road, Soldotna, AK 99669
Cost: No admission
Hours: Open daily all-year-round, 10:00 AM to 4:00 PM
When to Visit: June, July, and August
6. Go Sunbathing and Eagle Sighting at Kenai Beach
The vast expanse of this community beachfront is the perfect place to spend a day in the sun, swim, fish, or simply have a good time with loved ones. You can also spot bald eagles soaring up close. For refreshments, you can check out the food trucks that visit the beach.
Kenai Beach is a popular destination during July for personal use fishery, but charges apply. Other activities include camping, jogging, running, walking, kite flying, and fatbiking.
Address: Kenai, Beach, 600 South Spruce Street, Kenai, AK
Cost: $10 to $45, depending on activities
Hours: Open all year round
When to Visit: Summer months
7. Take a Flightseeing Tour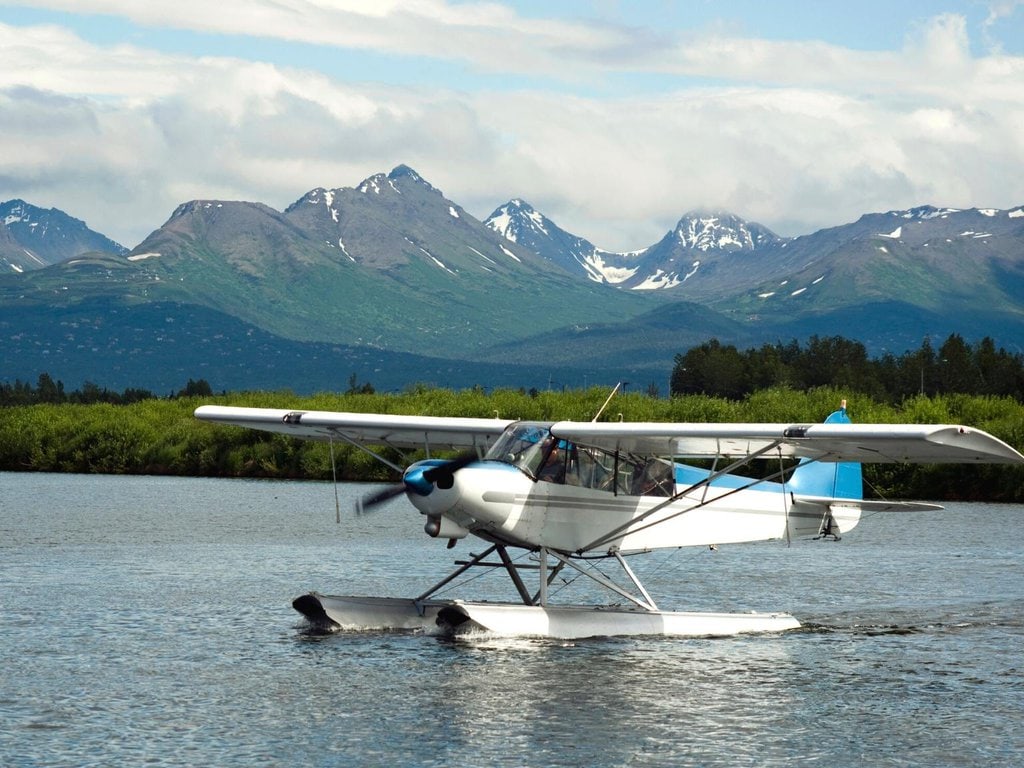 Take a helicopter or ski plane from Anchorage and get a bird's eye view of the majestic Kenai Mountain Range and surrounding areas. You can choose from tours that include a glacier landing, exploration, hiking, and glacier dog sledding.
You can also get a tour that offers beach landing, bear viewing, or trek an island volcano. Tours are provided by Alpine Air Alaska, Natron Air, and Exit Glacier Guide.
Address:
Alpine Air. 1710 E 5th Avenue, Anchorage, AK
Natron Air. 629 Funny Rover Road, Soldotna, AK
Exit Glacier Guide. 1013 3rd Ave Seward Ak 99664
Cost: $200 to $550
Hours: Mid-May to mid-September
When to Visit: Summer
8. Book a Guided Fishing Trip on the Kenai and Kasilof Rivers
Every year from mid-May to the end of July, the largest type of salmon, the Alaska King, returns to the Kenai River. It is the most sought-after game fish. The trophy Rainbow Trout and the Silver Salmon are also great catches through the end of October.
You can go on fishing expeditions with Aaron Cooper Extreme (ACE) Fishing Adventure, the only company that offers year-round operations in Alaska. You can plan custom fishing vacations or just go on a boating trip to see whale pods and take photos.
Address: 115 Wooded Glen Kenai, AK
Cost: $100 to $299
Hours: Open year-round
When to Visit: Summer
9. Go Biking Along Crescent Lake Trail
The Crescent Lake is located in the heart of Mount Chigmit. You can go fishing, spot wildlife, and go biking along Crescent Trail to enjoy the panoramic views and fresh breezes. The trail alternates between forest and meadow, and it is also a great place to go hiking or camping.
You can visit the trails all year, but some sections are susceptible to avalanches, so make sure to check with the ranger when going in the winter. You will enjoy seeing Crescent Lake overrun with Sockeye and Silver Salmon during summer, attracting black and brown bears.
Address: Copper Landing, Alaska
Cost: No admission
Hours: Open year-round
When to Visit: April to October
10. Get Close to Glaciers
You can take a boutique tour along Kenai Fjords and get close to glaciers on paddleboards or kayaks. Spend the time paddling the shorelines of Resurrection Bay to have close encounters with seabirds, otters, and spawning salmon — you may even spot whales.
Address: Kenai Fjords and Resurrection Bay, AK
Hours: May to September
Cost: $70 to $195
When to Visit: Summer months
11. Hike Along the Russian River
The clean and clear waters of the Russian River are shallow and easy to navigate, so on a good day, it is easy to spot Silver and Sockeye Salmon swimming upstream. Also known as Chunuk'tnu, the river flows to Cooper Town from the upper Russian Lake of the Kenai Mountains.
You can try your hand at fly fishing or go on the hiking trail that will lead you to the waterfall. The Russian River Campground is open on a first-come, first-served basis.
Address: Russian River, Kenai, Alaska
Cost: $18 to $28
Hours: Open year-round
When to Visit: Summer months
12. Get Wet and Wild
The Kenai Peninsula has no shortage of water adventure options. You can go rafting, kayak paddling, canoeing, or swimming.
One of the most famous water adventures is rafting at Six Mile Creek. It is a challenging, heart-pounding adventure as you paddle through two or three canyon rapids. Book a rafting adventure with experienced guides to experience the Alaskan backcountry.
Address: Six Mile Creek, Girdwood, AK
Cost: $5.25 to $165
Hours: Mid-May to Mid-September
When to Visit: Summer months
13. Sing Your Heart out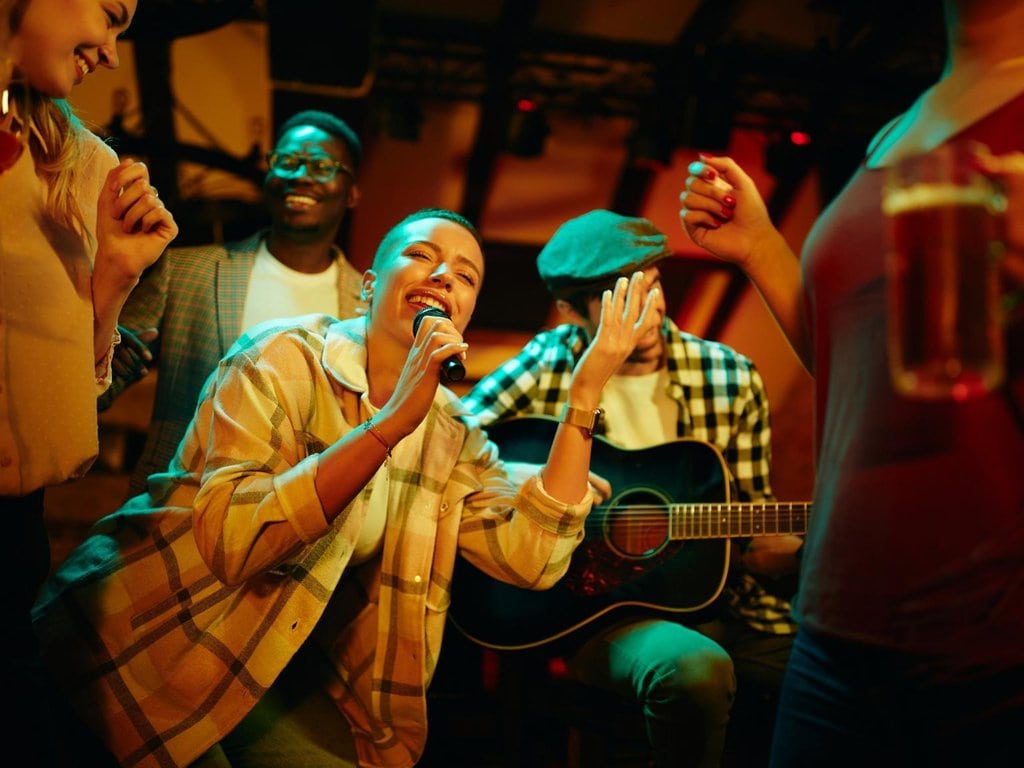 When you get tired and just want to relax, make a stop at the Bow Bar for some soothing music. Dance to the stylings of an excellent live band, enjoy late-night karaoke with your buddies, and get some fantastic local cuisine.
Address: 502 Main St, Kenai, AK 99611-6905
Cost: No admission
Hours: Mondays to Saturdays, 2:00 PM to 5:00 AM; Sundays, 2:00 PM to 12:00 AM
When to Visit: Weekends
14. Immerse Yourself in Educational and Fun Activities
The Learning Center is a multi-purpose educational and community facility designed to honor Challenger Astronauts. The goal is to attract youths to different fields like science, technology, math, and engineering.
The children (and adults!) will enjoy checking out the Labyrinth, the Space Station, Mission Control, and other hands-on activities. They offer free tours, simulated space missions, and even birthday party packages.
Address: 9711 Kenai Spur Hwy Kenai, AK 99611
Cost: Varies by activity
Hours: Mondays to Fridays – 9:00 AM to 5:00 PM. Saturdays & Sundays – Closed.
When to Visit: During scheduled events
15. Satisfy Your Cravings
Veronica's Café is a rustic coffee shop located on the cliff in Old Town Petersen Way. They offer breakfast, brunch, and lunch.
Louie's Steak & Seafood offers a varied menu but is famous for its Alaskan seafood and steak specialties. Your eyes will surely feast on the restaurant's unusual antiques on display and Alaskan trophy animals as decors.
Veronica's Café
Address: 602 Petersen Way Kenai, AK
Hours: Open all year round, daily 10:00 AM to 4:00 PM
Louie's Steak & Seafood
Address: 47 Spur View Drive, Kenai, AK
Hours: Sunday to Thursday – 6:00 AM to 10:00 PM; Friday to Saturday – 6:00 AM to 11:00 PM
16. Go Birdwatching
The bodies of water in Kenai are home to more than 450 documented bird species in Alaska. If you are going in May, you can join the Kachemak Bay Shorebird Festival. This week-long festival is held in honor of the migration of shorebirds through Kachemak Bay and marks the start of spring.
Locals and visitors experience guided birding excursions, kayaking tours, and wildlife views offered for people of all ages.
Address: Lake Clark to the Kachemak Bay area
Cost: Free to $300
Hours: Every May
17. Enjoy a Pool and Waterslide
If you want to take a dip away from sandy shores, you can go to the North Peninsula Recreation Service Area. The center offers healthy year-round indoor activities including a water slide and swimming pool.
Aside from the water options, the recreation center houses multi-purpose fields, fitness rooms, an ice rink, a skate park, a full swing golf simulator, and more. On good weather days, the picnic area is a relaxing place to spend the day.
Address: 55176 Poolside Ave, Kenai, AK
Cost: $125 per hour for the pool and $ 75 per hour for the waterslide
Hours: Open all year, Tuesdays to Sundays. Closed on Mondays.
When to Vist: Anytime
18. Play Golf
The Kenai golf course is the only full-service 18-hole course in the Kenai Peninsula. While you're at the driving range or at the course, you may see a sandhill crane flying by or a moose taking a stroll with its family.
The facility offers private lessons and Junior Golf for kids. Golf equipment, power carts, and pushcarts are available for rental. There is a snack bar where you can get speedy lunches and snacks.
Address: 1420 Lawton Dr., Kenai, AK
Cost: $20 to $22
Hours: Open daily 7:00 AM to 10:00 PM
When to Visit: Summer months
Conclusion
Kenai offers so much in terms of nature and wildlife, cultural explorations, food, and art appreciation. One of the best things you shouldn't miss when you visit Kenai is to experience fishing world-class salmon.
Don't forget to appreciate the collection of historical buildings and the fantastic Russian architecture of this beautiful city that sits on the bluff overlooking the magical Kenai River.