18 Best Authentic Alaska Souvenirs to Bring Home
For most people, shopping makes its way onto the travel itinerary list. From a little memento to remember your visit to accessories that you may find yourself using in your everyday life, the possibilities for travel souvenirs are endless.
Alaska is definitely a place where you will want to buy a little something to take home. And while many great products are sold online, there is just something about picking the items up while you are visiting an area that makes them more special!
If you want an idea of what is on offer in the Last Frontier, then you're at the right place. I have compiled a list containing nineteen excellent Alaskan souvenirs that you can consider purchasing on your visit to the state.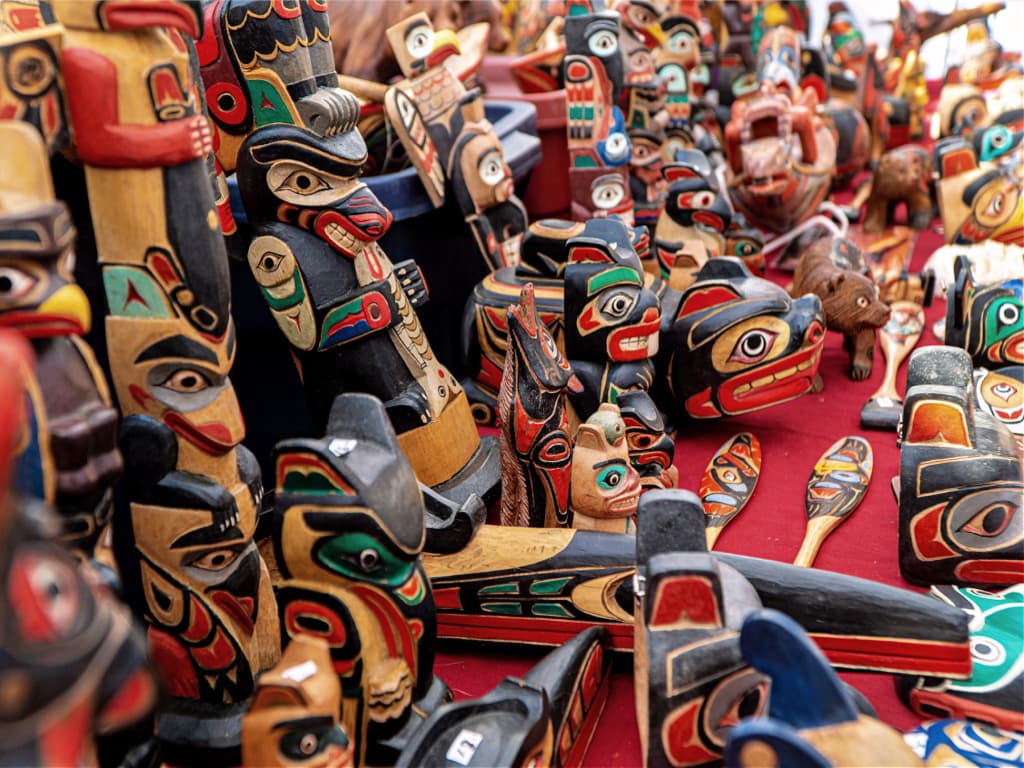 1. Handmade Qiviut Hat
A Qiviut hat is a thin yet comfortable hat specifically designed to assist your body in retaining heat when in cold weather conditions. Whether you wear it by itself or underneath a parka hood, you won't have to worry about losing too much heat through your head.
There are lots of spots where you can buy hand-knit Qiviut hats, especially in Anchorage and Cordova. (If you want one to keep you warm while you're visiting, you can find several styles online!)
These hats are made from a musk ox's undercoat. Alaskans claim that they are softer than cashmere and warmer than wool. I like them because they are less itchy!
2. Authentic Alaskan Mukluks
Mukluks are traditional boots initially worn by the indigenous people populating the arctic region, and they were used for travel and hunting expeditions. They keep the feet very warm when traveling in the harsh cold and the deep snow.
Mukluks are hand-constructed from seal skin which is harvested, stretched, and dried to form these sturdy soled boots. Like qiviut hats, you can find traditional style mukluks in shops in all the major tourist destinations.
I had a beautiful pair when I was a child that was speckled black and white.
3. Pendleton Baby Blanket
Pendleton baby blankets are warm, high-quality blankets that are great to have in a crib or toddler bed. You will find many patterns and designs to choose from to help you match your nursery decor.
These soft wool blankets have been around since the early 1900s, and they are made from pure virgin wool and the softest cotton. With proper care, this blanket can last for years because the material is naturally stain-resistant.
4. Alaskan Rug Bowls and Baskets
Some other great souvenirs you can get from Alaska are crafted rug bowls and baskets. These heavy and sturdy ropes are usually constructed of cotton or repurposed fishing line and woven into lovely little bowls and baskets that you can use for storing items and carrying things around.
Perfect for holding trinkets or to be used as a planter, you can even use them as coasters for your drinks! There are many different rope designs and patterns that you can find for sale in Alaskan shops (or online!).
If you love decorating your home (or know someone else who does), this is the perfect souvenir to bring back from the Last Frontier.
5. Hand-Carved Wooden Bowl
Alaskan craftsmen turn birch wood into hand-carved bowls in Fairbanks at the Great Alaskan Bowl Company. These heirloom quality bowls are a spectacular souvenir that is sure to delight your friends and family back home.
A family-run business, the Great Alaskan Bowl Company has been around for decades. The one-of-a-kind bowls can be laser-engraved for an even more special gift.
6. Bear Claw Salad Servers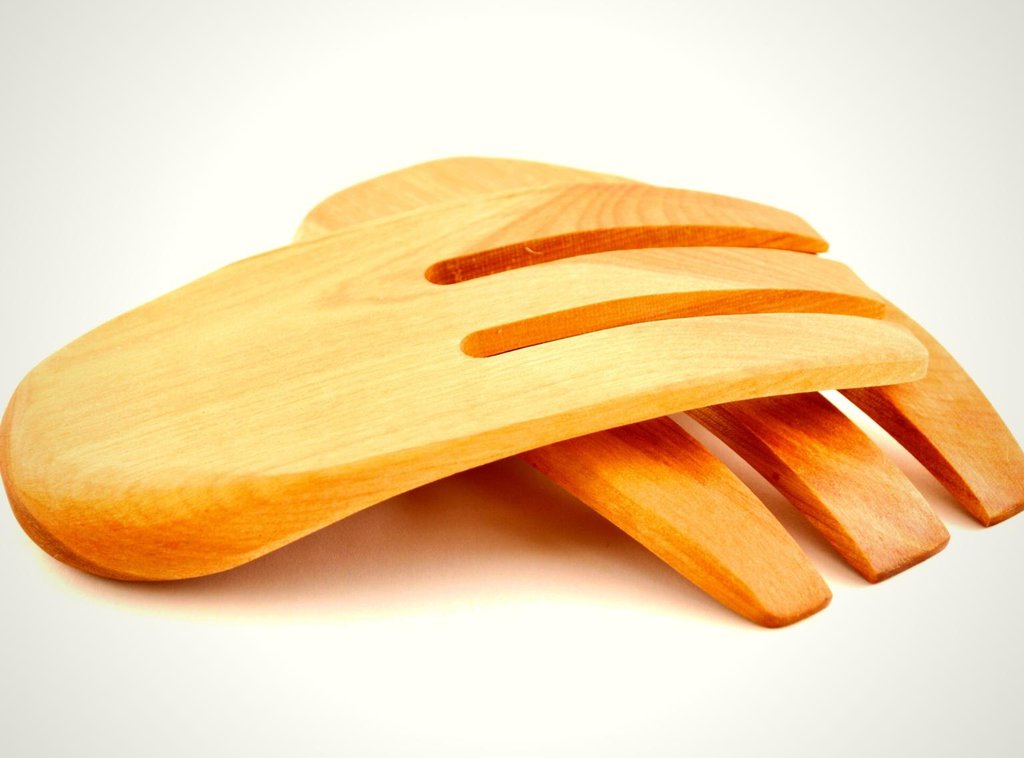 Despite the name, these salad servers are not constructed from bear claws — rest easy, no bears are harmed for these servers! Instead, the salad servers are usually made of wood carved into two handles resembling bear claws.
Traditionally, bear claw salad servers have a grip space on one end and prongs on the other. You can use them to toss, turn, and serve a salad. I have a pair that I also use to shred meat for BBQ!
7. Ulu Knife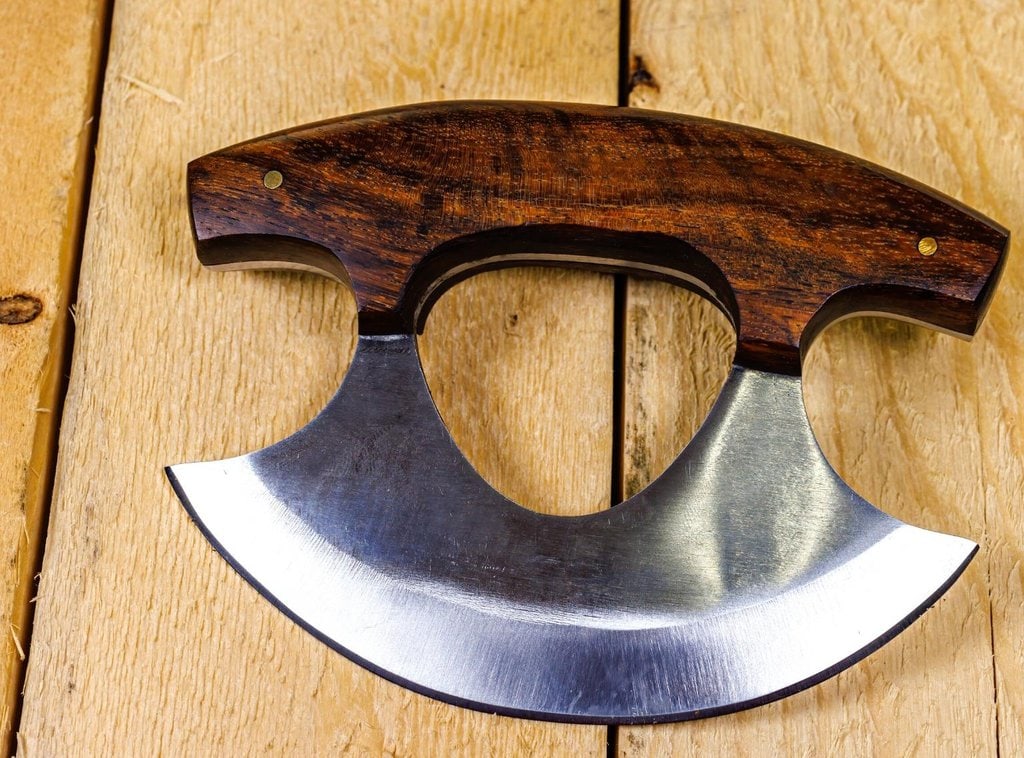 An Ulu knife is an all-purpose knife known for its unique design of a sharp crescent blade with a center-mounted wooden handle. With only one beveled edge that needs to be sharpened, this knife is just as easy to maintain as it is to use.
Initially used by Inuit, Inupiaq, Yupik, and Aleut women, these are now widely used knives with ever-increasing popularity. The materials used to construct the knife may vary, they are generally built using sturdy wood for the handle and high-quality stainless steel for the blade.
It is exceptionally easy to find ulu knives in Alaska. They will be in tourist shops in nearly every city or town. Just remember, you can't pack them in your carry-on when you head back home!
8. A Totem Pole
Native Alaskans carve totem poles out of logs that are painted and vertically mounted. Traditionally, there were seven types of poles that would be carved:
Commemorative poles that heralded a person's life
Tombstone or grave marker poles
House poles that help support a roof
Portal poles into a home or establishment
Welcome poles on a waterfront
Mortuary poles which act as tombs for the deceased
Poles that ridicule an important person's failures
You will find many places in Alaska where you can see totem poles in all their glory, and you may even run across places to watch them being carved. (I saw a man carving a pole at the Rainforest Sanctuary in Ketchikan.)
Most tourist shops will have some form of totem that you can take home. You will find wooden miniatures, fridge magnets, and even Christmas tree ornaments shaped as totems in the shops.
9. A Piece of Jade Mountain
Did you know that the Alaskan state gem is jade? Yep! In fact, Jade Mountain, found in the Seward Peninsula, is made entirely of dark green jade. You may be lucky enough to find a piece of the mountain to take home with you.
However, the mountain isn't the only source of jade in the state. It is also found in the Kobuk, Dall, and Shungnak rivers. You are likely to find jade available for purchase in a wide range of colors including green, yellow, white, and even lavender.
10. Gold
While we're on the topic of precious gems and metals, gold is another excellent souvenir you can consider buying when visiting Alaska. Whether you buy a piece of nugget or a bottle with shimmering flakes dancing in liquid, these make a great souvenir for those who might not want something significant and simply want something small to remember the trip.
You can find Alaskan gold being sold in most, if not all, tourist stores and gift shops. Additionally, you can also find handmade custom gold items as well including jewelry and other trinkets.
11. Native Art
With many indigenous groups from Alaska, there is a wide variety of beautiful art pieces that can be taken home as a souvenir. Traditionally, the art created by the different cultures reflected the area where they lived. For instance, Yup'ik art is often made from beachgrass.
You can find so many different arts and craft pieces for sale in Alaska made from a wide variety of materials including whalebone! Just be sure that you are only purchasing items that are made ethically and legally.
12. Salmon or Seafood
When it comes to buying souvenirs, salmon and other types of seafood might not be the first thing you think of, but fresh or smoked fish and seafood should not be overlooked as a great option.
Thanks to modern technology, you can have fresh or prepared seafood sent to your doorstep back home.
Additionally, you can also find various gift baskets and packages for sale in gift shops that make great souvenirs as well. From salmon to halibut shrimp to the colossal Alaskan King Crab, you'll have a wide variety of seafood to choose from.
While fresh may have caught your eye, don't forget about items like smoked salmon! Smoked salmon mixed with a little cream cheese and green onions make for an excellent dip.
13. Birch Syrup
Like Canada is known for its maple syrup, Alaska has a syrup of its own from the many birch trees in the state. This syrup is created by refining the sap that is collected from the Canadian birch trees that cover parts of the state.
It makes a perfect condiment that can be used with various foods and drinks to add a nice sweetness while adding to the depth of flavor. If you happen to be visiting Talkeetna, you can pop into Alaska Wild Harvest for a syrup tasting.
Many people grab gift bags of birch syrup candy to give as gifts to those friends and family members waiting back home.
14. Tea from Kobuk Tea Company
The Kobuk is a cozy cafe located in Anchorage, Alaska. From espresso and sandwiches to donuts and pastries, you'll find a wide variety of cafe comfort foods to enjoy if you decide to stop by, which I highly recommend.
Additionally, there is also a gift shop where you can find many souvenirs to possibly purchase, one of them being tea from the Kobuk Tea Company. What's a better way to remember the beautiful trip to Alaska by enjoying a lovely tea or coffee brew?
Kobuk offers many teas and coffees to choose from, meaning you'll find a brew that fits your taste no matter what it happens to be.
15. Natural Soaps
Handcrafted soaps and bath products are great souvenirs to get when visiting Alaska. With an essentially endless variety of designs, scents, and materials, you can find natural soaps that will not only clean your skin and keep it healthy but will also provide a soothing scent to remind you of your days spent in Alaska.
Don't despair about losing out on your favorite handmade Alaskan soap! You can find plenty of artisans selling these natural items on Etsy and other online shops. You will be able to continue your beauty habits even years after your Alaskan vacation.
15. Glacier Mud Spa Products
Alaska glacial mud spa products are skincare items made from natural and organic glacial clay. There are so many products that you can add to your skincare routine, ranging from spa masks to massaging mud.
Companies like Alaska Glacial Essentials offer ethical and luxurious spa items that are sure to be a treat for those back home!
16. A Souvenir Tee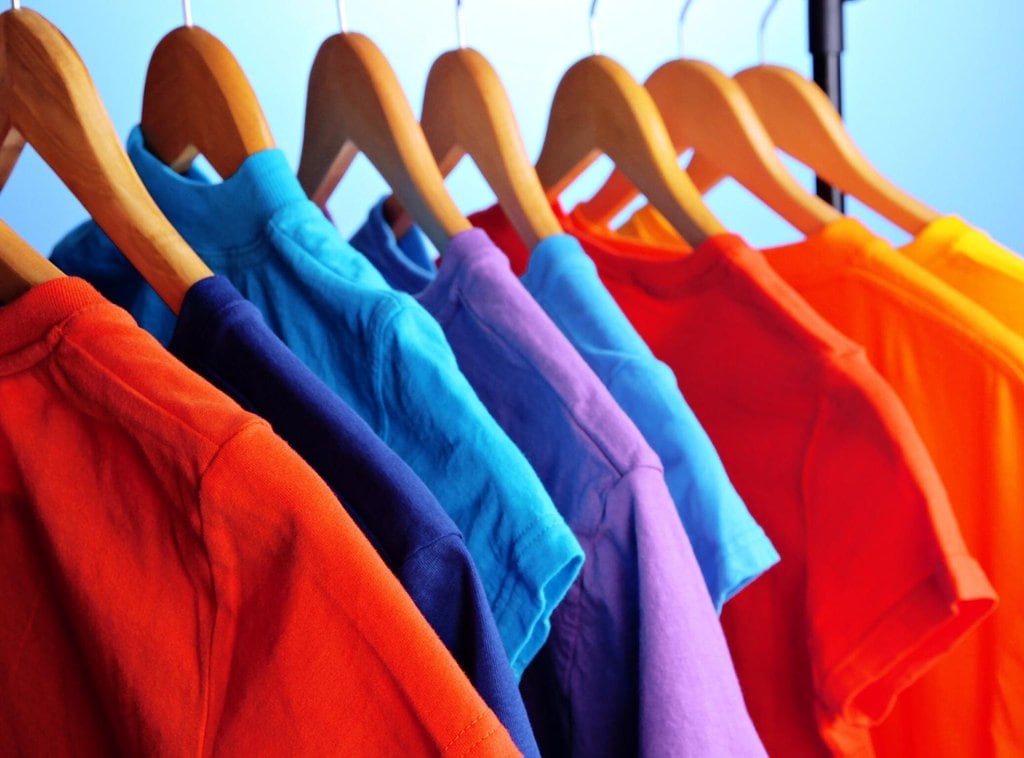 Clothing is a popular item that many choose to buy as both a souvenir and gift when visiting the Last Frontier. You should have no trouble finding a souvenir t-shirt from any gift shop that you frequent in Alaska.
You'll find location shirts, wildlife tees, and even ones with a bit of a sense of humor. You can also find apparel from various Alaskan brands such as Alaskan Brewing Co.
17. Alaskan Photography
Photography and postcards are great souvenirs to buy, as they not only provide you a great picture of the Alaskan scenery but allow you to remember your time visiting. Plus, they are easy to share with others.
You can find Alaskan photos and postcards in most gift shops. However, you can always take pictures yourself! Having a camera full of amazing Alaskan photos gives you the option of making prints, online albums, or even having something put on canvas once you get back home.
18. Sea Salt
Alaska Pure Sea Salt Company is a company that produces salt straight from the waters of Sitka, Alaska. They handcraft a nice flaky salt, which is especially great for cooking and baking.
This sea salt comes from Sitka Sound, and it doesn't contain any additives or chemicals. While the original is a solid choice, I also recommend getting the lemon & lime flavor which is excellent on the rim of a margarita.
You May Need Another Suitcase!
When buying Alaskan gifts and souvenirs, there are many retailers and marketplaces where you can go shopping.
Whether you are visiting Kodiak island or Fairbanks, you are sure to find the perfect items to take home with you. If you visit towns where the cruise ships stop, then you will definitely find all of the items on this list!