20 Exciting Things to Do in Soldotna
If you're looking for the best things to do in Soldotna, look no further! I've handpicked the best activities the city has to offer, so you can make the most of your vacation.
Whether you're an adventurer, a history buff, or a foodie, there's something for everyone in this charming city. With the Kenai River as the star of the show, Soldotna is the perfect destination for your next getaway.
Let's explore all that Soldotna has to offer!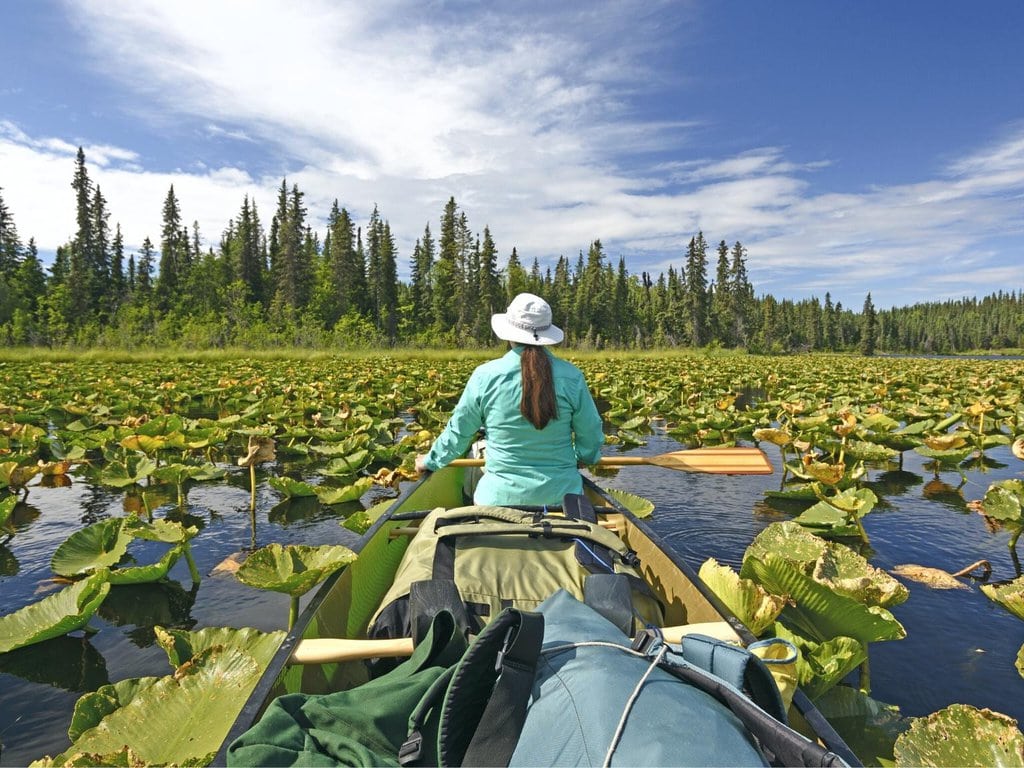 1. Learn Some Peninsula History
The Homestead Museum is a historical log village, and its most notable attraction is The Slikok School. Students attending the Slikok School, the last territorial school built by volunteers in 1958 which was eventually turned into the museum.
You will find many old features, including gas lanterns previously used by students. There are also historical photos and artifacts on display which show the history of the area. Local guides can help you get the most out of your experience if you are really interested in diving into the history.
Visitors can also use the groomed paths to reach Centennial Campground or the Soldotna Visitor Center fish walk for stunning views of the Kenai River.
Address: 461 Centennial Park Road, Soldotna, AK 99669
Hours: Monday to Saturday, 10:00 AM – 4:00 PM
Cost: Free
When to Visit: Year-Round
2. Go Fishing
Fisherman may want to try angling for Alaska's most famous fish in fast-running rivers, surrounded by Alaskan peaks. The Kenai River is full of salmon, including king, sockeye, and silver varieties. You can also cast for trout and halibut, depending on the season.
For a day trip to The Kenai, fishing charters are available that can take you to the best spots. In addition, a fishing lodge can be rented for several days. The Soldotna Lodge is located on the Kenai River and offers guests 24-hour access to this incredible fishery.
For a full-day fishing charter (ride and all fishing gear provided) book this excellent package: Kenai River Fishing Charter.
If half a day experience is enough for you then this package is what you'll need: Half Day Fishing Package Kenai River or Kasilof River (full fishing equipment provided).
3. Take a Day out Hiking
You can find a wide variety of trails in the Soldotna region that provide access to the Kenai Peninsula's beauty. There is a trail for everyone: runners, walkers, climbers, and mountain bikers.
You'll find many options available, including the 2-mile Centennial Trail loop and Tsalteshi Trails. Other area favorites include unity Trail, A.R.C. Lake Park, Swiftwater Park, and Ski Hill Multi-Use Trail.
When hiking in Alaska, you must be alert for wildlife encounters on all trails and don't forget to bring your bear spray (Guard Alaska is a good one). Dressing in layers and bringing a camera or a pair of binoculars is also recommended.
4. Enjoy a Full Day of Bear Watching
Tourists in Alaska tend to use bear spray and avoid bears if at all possible. However, in Soldotna, you can take a bear-viewing tour that will allow you to get within only a few feet from wild grizzly bears!
Witnessing bears in their natural habitat is something that few things can match. You can watch them swim into rivers or fish for salmon. Fly to Lake Clark National Park to spend the day with bears or go on an overnight bear-viewing trip.
5. Take a Flightseeing Tour
The vast Harding Ice Field, which contains 40 glaciers, is one of Alaska's most impressive sights. It's a must-see spot, and booking a trip is easy with a company like Natron Air Flightseeing Tours. Tim, Natron Air's sole pilot, and owner can take you flying to Alaska's most stunning places.
You can also look down at the crevasses and volcanoes of glaciers. Finally, keep an eye out for seals, wolves, and bears with your camera on the ready. These majestic creatures will be captured in their natural habitat, which can make for stunning photos.
Address: 619 Funny River Rd, Soldotna, AK 99669
Hours: By Reservation
Cost: $265.00 / per person
When to Visit: Year-Round
6. Whale Watching at the Kenai River
Kenai's visitors love to scan the oceans offshore for whales using fishing charters or private boats during their ocean adventures. There are several species that you may catch a glimpse of in the waters surrounding the Kenai peninsula including Humpback, orca, fin whales, and gray whales.
You may even get lucky enough to see the whales on the shore, and a flightseeing trip is another option which gives you a bird's eye view.
7. Local Food is a Great Choice
Soldotna has a vibrant community of entrepreneurs who have chosen to go into the culinary industry, and they have created some fantastic local restaurants where locals and tourists can dine.
For example, many local spots (and even food trucks) sell reindeer gyros. You can try the Everything Bagels cream cheese and lox bagel for breakfast and the stone-fired pizza of St. Elias Brewing Co. at lunch time. For some comfort food, try Odie's Deli soup of the day, and coffee lovers can stop by Kaladi Brothers Coffee to get their daily fix!
8. View Amazing Art
There are two must-see locations that are essential for art lovers in Soldotna. The first is the Art Park at Soldotna Creek Park. Here you will find a stunning curated exhibit in two weatherproof 4×8′ displays. The panels have a piece of art in each display for easy viewing.
You should also check out the Soldotna Murals. In an effort to get more public art in the city, the Rotary Club commissioned artists to design murals to be displayed in and around the area businesses. You can find evidence of this effort in many places in Soldotna.
Address: 251 States Ave, Soldotna, AK 99669
Hours: 3:30 am to 1:30 am
Cost: Free
When to Visit: Summer months
9. Try Ice Skating on One of Soldotna's Many Lakes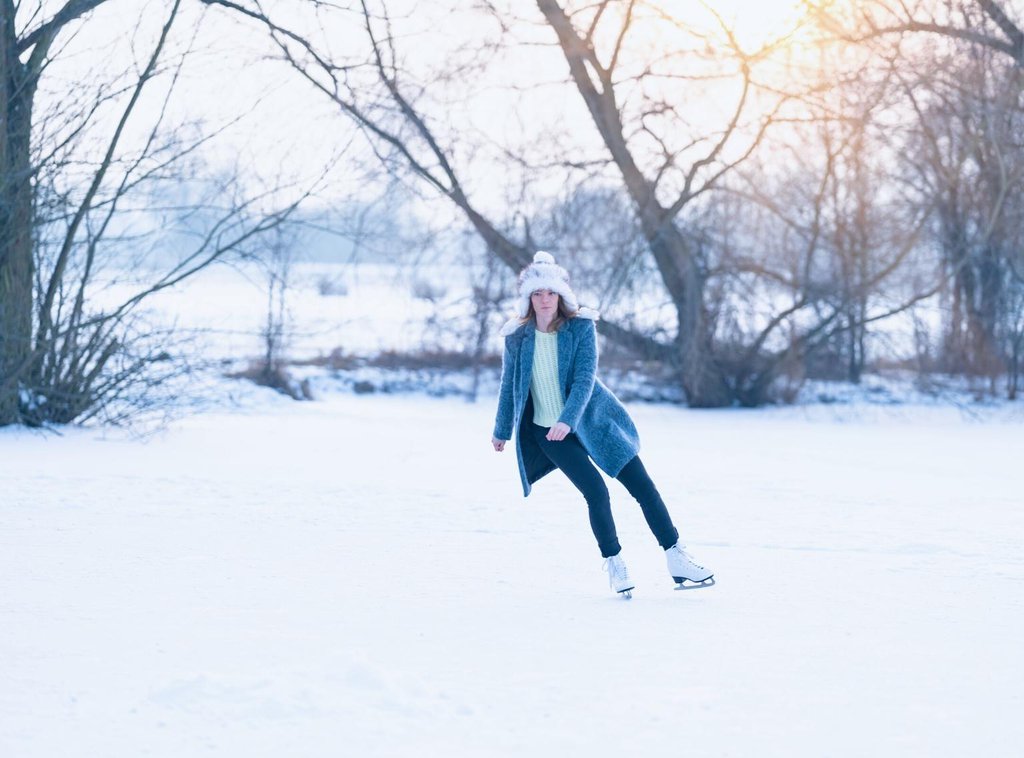 There are many lakes in the area that offer perfect frozen terrain where you can lace up your skates. Daubenspeck Lake in Kenai, and A.R.C. Lake in Soldotna offer a relatively smooth surface for veteran and novic skaters alike. They are also the only lakes regularly maintained by the Kenai Parks and Recreation departments.
This means that other lakes in the area — including Spirit, Watson, Longmire, and Spirit — will need individual work to clear and plow snow to create a smooth skating surface.
10. Try out Cross-Country Skiing
A multi-use trail system, Tsalteshi Trails is also open to hikers and mountain bikers in the spring, summer, and fall. However, during the snowy months, it is all about cross-country skiing.
During winter, there are more than 15 miles of groomed trails. Tsalteshi Trails offers groomed cross-country ski trails and some designated for fat biking.
Address: Soldotna, AK 99669, United States
Hours: 24 hours
Cost: No admission
When to Visit: Winter months
11. Shop Local at the Farmer's Market
Every Tuesday during the summer months, you can find the Farmer's Fresh Market where local farmers can sell their fresh produce directly on the Kenai River.
You can also visit Soldotna Saturday Farmer's Market every Saturday. Shopping at the market not only allows you to find something for dinner, it also helps the local growers.
Address: East Corral Ave Soldotna, AK United States
Hours: 10:00AM – 2:00PM
Cost: No admission
When to Visit: June to September
12. Experience Nature at the Kenai National Wildlife Refuge
The Kenai National Wildlife Refuge covers a large, wide area of the western Kenai Peninsula reaching nearly 2 million acres. The Visitors Center, located on Ski Hill Road near Soldotna, is a family-friendly facility that offers exhibits about the lifecycles and wildlife of salmon. It also has a theater showing films on nature, as well as naturalist-led outdoor programs.
The refuge offers a variety of outdoor adventures year-round, including hunting, fishing, cross-country skiing, and canoeing. You can fish, float, and hike high into the refuge's alpine tundra.
The refuge has more than 110 miles worth of trails that range in difficulty and length from pathways through forests and creeks to high alpine routes above the treeline. While most trails can be day hikes, camping is allowed on all trails.
With its diverse wildlife and stunning landscape, Kenai National Refuge is a one-stop shop for relaxation, fun, and a deep connection to nature.
Address: Ski Hill Rd. Soldotna, Alaska 99669-2139
Hours: 10:00 am to 5:00 pm (9:00 am in summer), Closed Sun and Mon
Cost: No entrance fee
When to Visit: Year-Round
13. Visit the Ice Rink at the Soldotna Regional Sports Complex
There are plenty of indoor activities and adventures to keep you busy outdoors at the Soldotna Regional Sports Complex. You can use the Olympic-sized ice rink to enjoy ice skating, there is also racquetball, wallyball, and volleyball courts.
The Soldotna Regional Sports Complex is where the Kenai River Bears call home. They are the Central Peninsula's Tier II Junior A North American Hockey League. The Soldotna Region Sports Complex also hosts the Soldotna and Kenai Central high school hockey games and Regional playoffs.
Address: 538 Arena Drive Soldotna, AK 99669
Hours: Varies
Cost: No admission
When to Visit: Year-Round
14. Play Blacklight Mini-Golf
Jumpin' Junction Kenai Peninsula's sole family entertainment center is one of the best places in Soldotna to take your children to enjoy some indoor activities.
There are many entertainment options, including inflatables and virtual reality gaming. You can also enjoy the blacklight mini-golf, which is a fantastic experience you can share with your kids while visiting Soldotna.
Address: 42115 Kalifornsky Beach Rd. Soldotna, AK 99669
Hours: Varies by day
Cost: Varies by activity
When to Visit: Year-Round
15. Mountain Biking is a Great Option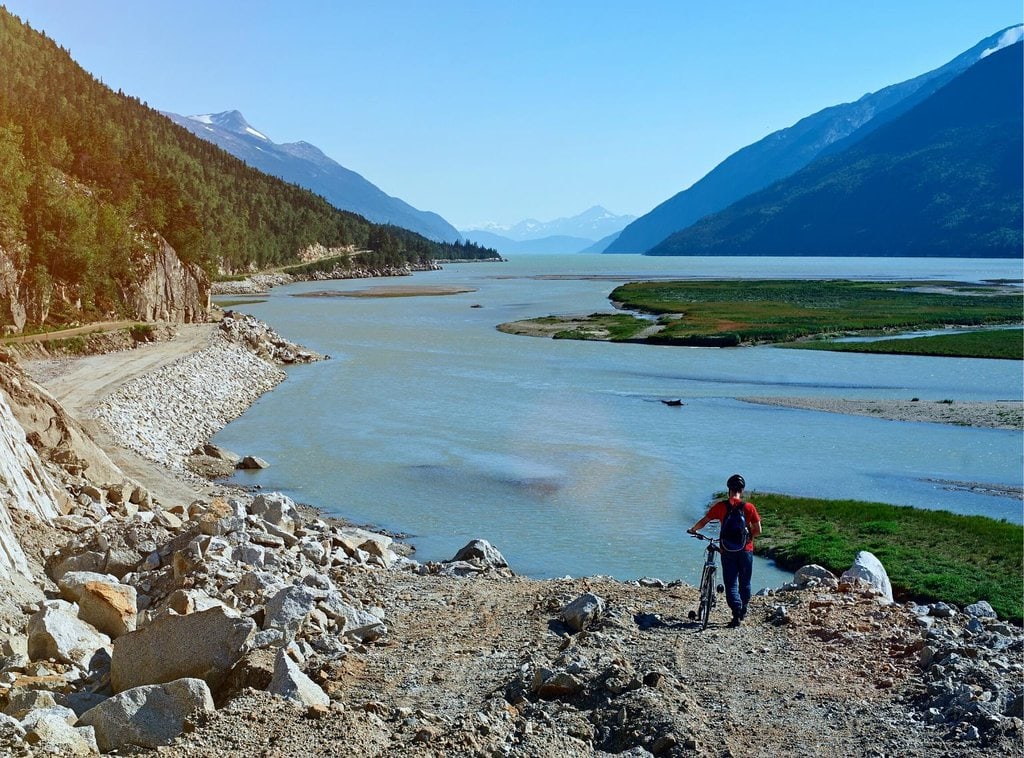 Every major city in Alaska now has bike trails — including Soldotna! The singletrack trails of the Tsalteshi or Slikok are great for mountain biking, and Tsalteshi is a mixture of old-school rooty trails and machine-built Singletrack.
The trail system comprises eight primary loops, ranging from 1 to 6 miles in length and varying in difficulty. In addition, many interconnecting loops allow for construction on new routes. Slikok is lower in elevation but offers some great jump trails and a gnarly rocks and drops.
You can find many more trails in Soldotna which is why it is a great Alaskan destination for mountain bikers!
16. Take Advantage of Soldotna's Kayaking Options
If you are interested in going for a paddle, you will love a day spent on the Kenai River. It will take you about a half day to kayak down to where the river empties into Cook Inlet. While the water is ice cold, it is also very beautiful green.
You will encounter class III and class IV rapids, so if you aren't an experienced kayaker, it is best to go on a guided paddle. You can book a tour through Kenai River Trips in Cooper Landing.
An alternative activity is to enjoy a packrafting day on the Kenai river (it even includes a packed lunch!).
Address: 16520 Sterling Highway, Cooper Landing, AK 99572
Hours: Reservation required
Cost: Vary by package
When to Visit: August through September
17. Go on a Story Walk
The Soldotna Public Library hosts a summer story walkthrough Soldotna Creek Park. Each book page is taken apart and placed on a kiosk at the end of the trail. Families can take turns reading and walking along the path.
Every Friday during the summer, the story is updated. Another story walk is available on the Keen Eye Trail. It departs from the Kenai National Wildlife Refuge Visitors Center and changes monthly.
18. Go Shopping!
Soldotna has a lot to offer for shoppers. However, you won't find mass-produced or fashion items in Soldotna.
Instead, Soldotna is home to unique gift shops, gourmet specialty shops, and boutiques, as well as some of the most renowned outfitters and tackle shops in Alaska.
Gourmet seafood, salmon, artwork, carvings, furs, apparel, gifts, souvenirs, and memorabilia are all available.
19. Check out Local Festivals
Every Wednesday, June through August, the Levitt-Amp Soldotna music series puts on a free concert at Soldotna Creek Park. (This is in addition to the Wednesday Market.)
Soldotna Progress Days, held every July on the fourth weekend of July, is the longest-running community event. It celebrates the 60-year-old population boom in Soldotna.
The Frozen RiverFest, an outdoor festival, is held in February. This Winter festival features live music, food, and drinks.
20. Give Dog Sledding a Try
Dog sledding was Alaska's primary mode of transport many years ago, and hese dogs are still available to accompany you on your adventures today.
Although Dog Sledding isn't available in Soldotna directly, you can visit Seavey's IdidaRide Sled Dog Tours just outside of the city. You will meet the champion dogs and the adorable pups while you enjoy a two-mile ride exploring this magical wonderland. These gorgeous dogs take you on the adventure of a lifetime!
Address: 12820 Old Exit Glacier Rd. Seward, AK 99664
Hours: 8:30 AM-6:30 PM
When to Visit: Year-Round
Conclusion
Soldotna has a lot to offer its locals and visitors alike. Whether you are visiting just for the Kenai River or interested in the local culture and food, you find everything you desire and more in this cozy city.
If you are bringing the family, the story walk should definitely be on your bucket list since it is such a unique idea!