Is Edinburgh Safe? Let's Find Out
With its world-famous theatre festival, huge arts scene and iconic castle, Edinburgh is one of the most-visited destinations on the planet.
In 2017, more than 2 million foreign visitors took a trip to Scotland's capital. And it's becoming more and more popular every year. If you're considering a visit to the city, you might want assurances that it's a safe place to be a tourist.
Here's some good news for you – it absolutely is! In this article, I've compiled a big list of reasons why Edinburgh is a very safe place to visit. If you have any concerns about visiting the city, I've cleared them all up here.
I've also assembled lots of helpful tips, statistics, and information to keep you safe on your trip.
For the best, safest, and most enjoyable trip to Edinburgh, read on!
Is It Safe to Travel to Edinburgh?
Edinburgh is a very safe city. In fact it is one of the safest places in the UK. In a survey conducted in 2018, almost 90% of Edinburgh citizens claimed that they felt safe in the city. In another poll, conducted in 2014, Edinburgh was voted the safest city in the UK of all the ten most-populated cities in the country.
Though you should exercise much the same caution which you would on any trip, Edinburgh is overall a great place if you want to visit somewhere which comes with a near-guarantee of safety and security.
Emergency Numbers in Edinburgh
Call 999 if you have a very big emergency, or need the immediate and urgent assistance of the police, fire service or an ambulance.
Call 111 if you have a non-urgent medical emergency.
Call 101 if you need the police, but it's not urgent.
You should store all three of these numbers in your cell phone, just in case you ever need them.
Pharmacies in Edinburgh
It is very easy to find pharmacies in Edinburgh. You'll never have to walk far to find a pharmacy. Some large grocery stores even have pharmacies inside. To find a pharmacy, just ask at your hotel, hostel or guesthouse – or ask a local person.
Sometimes, local people will refer to a pharmacy as a 'chemist'. 'Chemist' is simply the UK English version of the word, which some people still use. Pharmacy regulations in the UK are fairly strict.
You can still buy pain relievers, allergy remedies, cough syrups and other low-intensity drugs, but if you come from a country which has less strict regulations, you might not be able to access all of the medical supplies you're accustomed to.
Pharmacies in Edinburgh also sell physical remedies such as bandages and band aids. If you rely on any medications on a daily basis, don't assume you can buy them in Edinburgh, especially since pharmacy regulations are very strict and stringent.
Instead, you should bring any medications you need from home. You should also bring their original packaging and paperwork.
How to See a Doctor in Edinburgh
If you want to see a doctor in Edinburgh, there are three ways to do so:
Ask a pharmacist at a pharmacy to recommend a doctor
Call one of the emergency numbers listed above
Call your travel insurance to see what the company recommend
Medical costs in the UK can vary very widely. But if you need a short, simple, basic consultation, you should expect it to cost around $50-$60. Simple medication will cost around $15. But if the medication is more special or specific, it can cost more.
All doctors, hospitals and pharmacies in the UK are licensed and official, so you don't have to worry about finding a reputable one. They're all to be trusted.
Can You Drink the Water in Edinburgh?
Yes. Tap water is absolutely safe to drink, throughout the entire city.
Is Edinburgh Safe to Travel Alone?
Yes, Edinburgh is a very safe city to travel alone. Edinburgh is a hugely popular tourist destination, with many solo travelers. There are also many international students in Edinburgh, all of whom have relocated to the city alone. It is easy to stay safe solo in Edinburgh.
Whether traveling alone or in groups, Edinburgh is largely a very safe destination. Edinburgh is a pretty good place to travel solo, since English is the native language.
Because everyone speaks English, it's easy to ask people for advice, easy to get around and easy to make friends while you're traveling.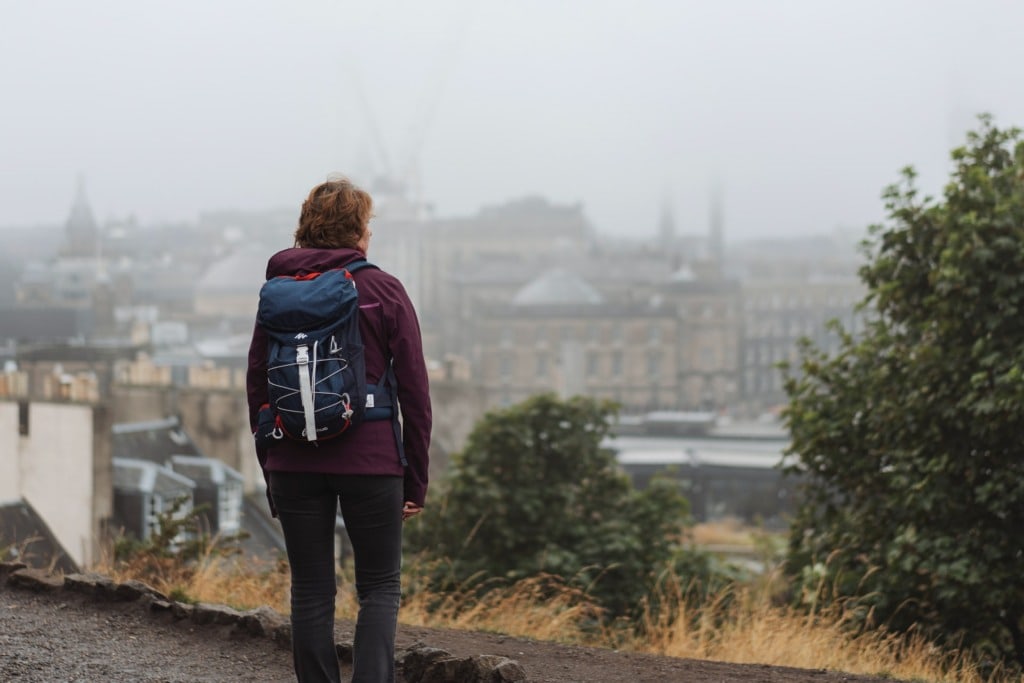 Is Edinburgh Safe for Female Tourists?
Yes. Scotland is a great nation to visit as a solo woman. In Scotland, women receive equal rights, and the attitude towards women is much better than the attitudes in many other countries across the world.
Locals – men and women alike – are very friendly and helpful. It's very rare to experience any on-street harassment in Edinburgh.
Edinburgh has many international tourists, many of whom are women. Because it's a city with so many young internationals, the locals are very open-minded, warm, and welcoming, no matter your gender and no matter where you're from.
Scotland's leader is a woman, and there are many pro-female political movements in Scotland, to reduce the pay gap, support vulnerable women and support women's businesses. Scotland is a nation which treats men and women equally.
It's also very easy to find female dorms in Edinburgh.
All these reasons make Edinburgh as a perfect city for female travelers.
Is Edinburgh Safe to Visit with Your Children and Your Family?
Absolutely. The UK is a very family-friendly place, and people in the UK traditionally place a big focus on the family.
Edinburgh is actually a brilliant place to visit with your family, especially during Christmas and during Edinburgh's International Children's Festival.
Over Christmas, Edinburgh can be truly magical, especially if the city is enshrouded in a smattering of snow. During Christmastime, Edinburgh is awash with festive Christmas markets, twinkling lights and roaring fires. Christmas in the UK is a huge deal – especially for kids – so it's a great place to take your own little ones.
The International Children's Festival also offers big slices of family fun, with events, workshops, performances and more. During this festival, there are many events for children of all ages.
Even outside of these periods, there are lots of Edinburgh events and attractions to keep kids entertained, including the castle's cannon (which fires at 1pm every day!), The National Museum of Scotland, several sandy beaches, and the Fort Douglas Adventure Park.
If you take your kids to Edinburgh, keeping them safe won't be a problem. Neither will keeping them entertained!
Terrorism in Edinburgh
Over the last few years, there have been several terrorist attacks (both attempted and successful) throughout western Europe. The UK has been a target of some of these attacks.
You should be aware that there is a risk of terrorism if you visit Edinburgh, but you absolutely should not let this stop you from taking a trip to the city.
Report any suspicious bags or packages, wherever you see them. Likewise, you should report any behavior which you consider to be suspicious.
The most important consideration here is this – don't let this very tiny threat change your plans.
The chance of any terrorist attack affecting your trip is highly unlikely. And the authorities in the UK closely monitor intelligence systems to prevent any attacks.
Criminality in Edinburgh
As I've mentioned, criminal activity in Edinburgh isn't a huge problem. But there are some things you should be wary of.
Edinburgh, for example, has many beggars. It's very rare that these beggars will cause problems, but they will often ask for money. You can offer them money, ignore them, or offer them food and drink.
If any conflict arises, simply move on and don't get involved in any trouble.
You should also be wary of scammers and muggers.
You can largely avoid muggers by never walking alone in dark places at night. If you do encounter a mugger, it's usually best to hand over whatever they're asking for, without any conflict. Your safety is more important than your belongings.
Later in this article, I've included lots of tips on how you can effectively protect your belongings.
Scammers can be a little harder to avoid, but you should take the same precautions which you would take anywhere. If a stranger starts a seemingly-suspicious conversation with you, politely move on from the situation.
Once a potential scammer has gained your trust – or your attention – they become a much bigger threat.
Here are some common Edinburgh scams you should be aware of:
Gold ring scam: someone offers you a ring for a small amount of money. Or a person alerts your attention to a ring on the floor, in exchange for some money. These are both scams – the ring is worthless.
Fake tickets and tour operators: if you buy any tickets or tours online, make sure you buy them from legitimate sites. There are many fake sites operating online. If you purchase anything from these fake sites, the money will be taken from you, but you will receive nothing in return. As much as possible, you should buy your tickets or tours directly from the event operator or venue.
Pickpockets: be aware of anyone suspicious who tries to talk to you, touch you or bump into you. This is especially important when you're traveling on public transport and when walking in busy areas.
Fake police: if a police officer approaches you, always ask to see their badge before you cooperate with them. Some scammers pretend to be police officers in order to take your belongings.
Generally, if you make sure you hide and secure all of your valuables, you'll be very unlikely to encounter any problems.
In Edinburgh, most crime takes place within small pockets of criminals, and very rarely in the vicinity of tourist areas.
Though you should be vigilant about avoiding scams and thieves, you're very unlikely to encounter any problems.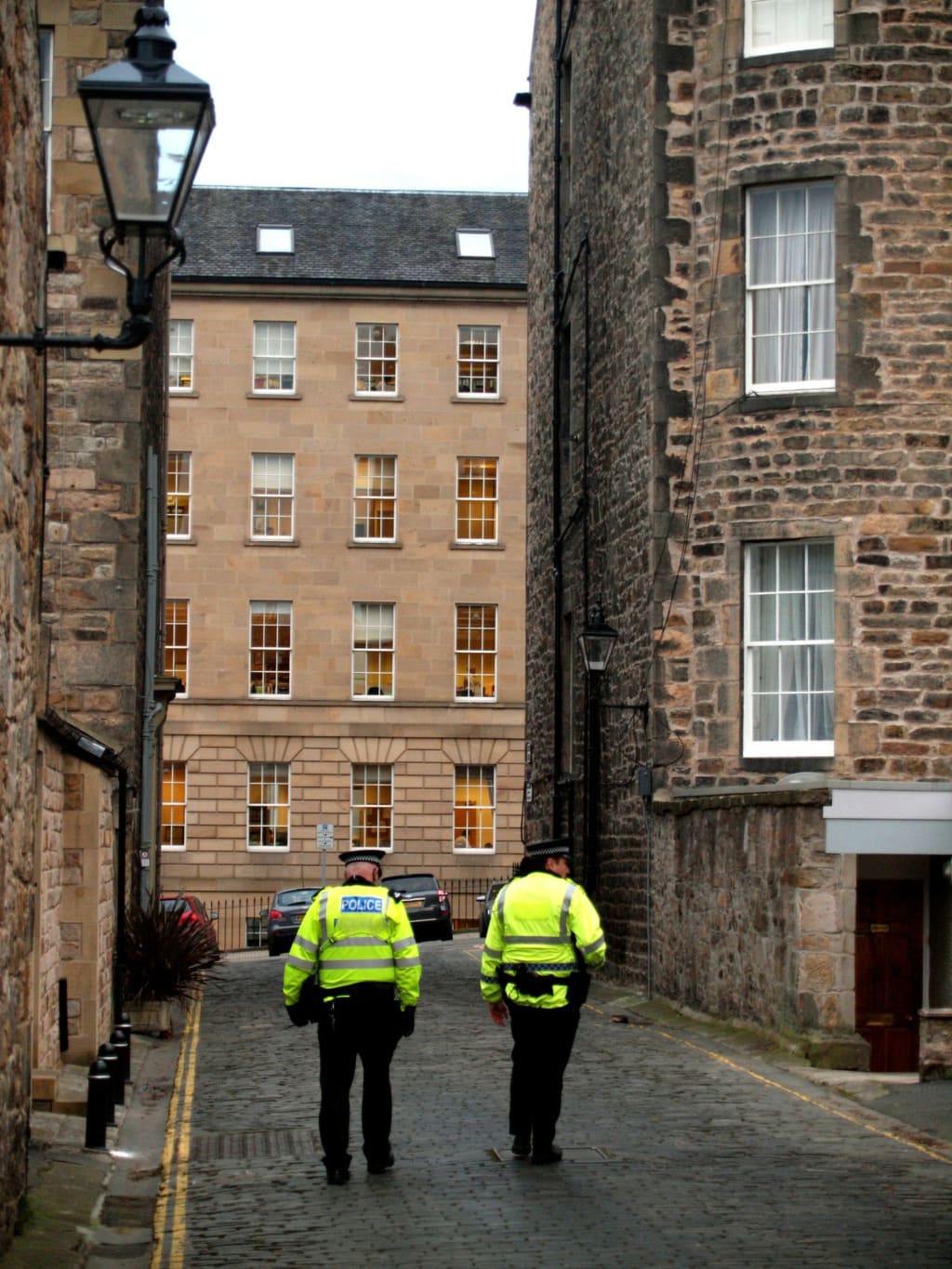 Bad Areas and Neighborhoods in Edinburgh
There are no hugely dangerous areas in Edinburgh or its outskirts. But if you want to stay super-safe, here are some areas you may want to avoid:
Holyrood Park, at night.
The dock area in Leith. Leith generally can be a little more dangerous and intimidating than the centre of Edinburgh.
Calton Hill at night.
The Meadows at night.
Lothian Road can be very busy with drunken revellers. So too can the Grassmarket.
The red light district between Salamander Street and Leith Links.
Again, it's important to note that none of these areas are particularly dangerous, but you may want to avoid them if you're a very cautious person.
I wrote a full guide on where to stay in Edinburgh to remove the guess from the searching process. You can find plenty of accommodation that are both well located and affordable. I also included multiple price-range options to choose from. Check out this guide for more details, click here.
Safe Areas to Stay in Edinburgh
Any areas outside of the above are absolutely fine. Of course, the more central your accommodation is, the better.
Use your common sense. Stay in a central, well-lit accommodation with good reviews. You can find plenty here, and again, check my in-depth guide on the best places to stay in Edinburgh.
Does Edinburgh Have Any Animal-Borne Diseases?
Compared to many other countries, the risk of animal-borne diseases in Scotland is very low. Scotland has no mosquitoes, and absolutely no presence of rabies.
Small flying insects called 'midges' are present in the warmer months, in forests and near lying water, but these aren't at all infectious. Their bites rarely hurt, but they can swell and itch – and be very irritating. You should apply bug spray to deter midges.
You should be aware of ticks, which can carry Lyme Disease. Ticks live in greenery, so you should always try to avoid walking in long grass.
For any hiking or walking on grass – even in the city centre – you should wear bug spray, and make sure that you wear high socks, high boots and long trousers. This way you will focus on your adventures and enjoy your trip even more!
After any hiking or outdoors activity in long grass, you should check for ticks. They are normally dark in color and can measure anywhere between 1mm and 1cm.
Though they are most common on the lower part of your body, you should check your whole body for ticks.
If you find any ticks on your body, remove them very carefully. Use tweezers to get as close to the tick's head as possible, before pulling up slowly and firmly. Clean the area around the tick both before and after removing the creature.
If you're traveling with dogs, make sure you check your dogs for ticks too – they are often bitten by ticks.
Does Edinburgh Suffer from Natural Disasters?
Though the UK rarely suffers from any huge natural disasters, flooding is fairly common. Because rain occurs throughout the entire year in the UK, flooding can occur year-round.
That said, it is fairly unlikely, and rarely disruptive, so you shouldn't worry about the risk of flooding.
It's highly recommended to check out my guide on the best time to travel to Edinburgh in order to plan your trip and avoid any bad surprise. You'll get a much better overview of the weather and the events planning in the city.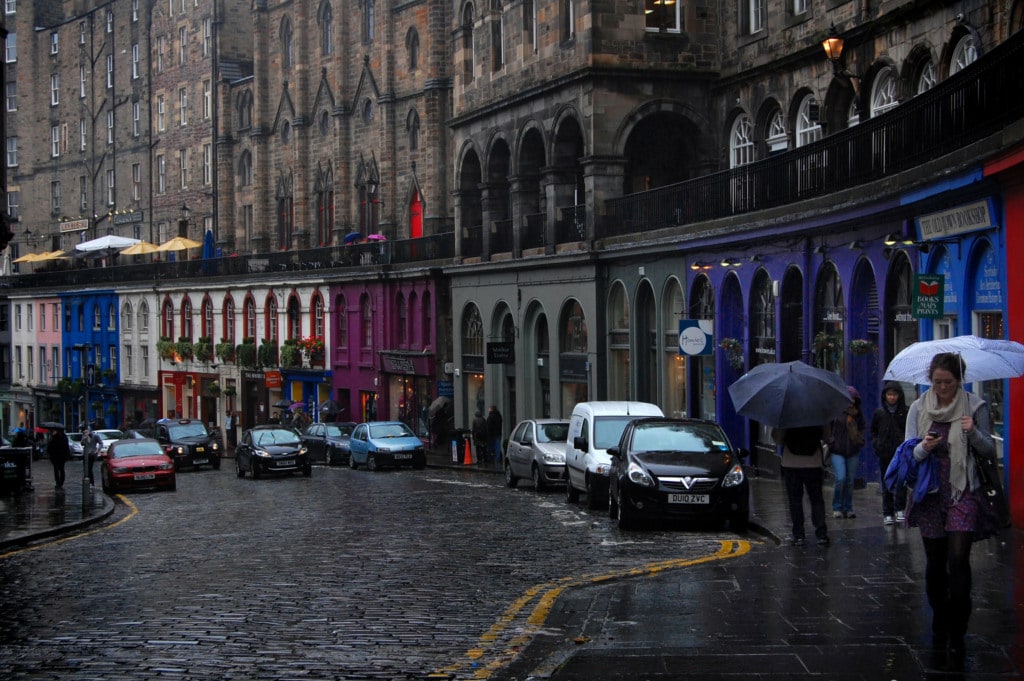 Are There Any Current Political Tensions in Edinburgh?
No.
As in any city, small-scale marches and demonstrations can occur at any time, but there are no particular political situations which you need to be aware of.
If any small-scale protests do occur, simply steer clear of them. If you're not in the vicinity of any trouble, then no trouble can come to you.
Is It Safe to Drive in Edinburgh?
Yes, it's very safe. Road users in the UK are relatively very safe and very cautious.
But before you drive, you should ensure you know the rules of the road, what different road signs mean, and the standard speed limits.
In Scotland, everyone drives on the left-hand side of the road.
Renting a car is a great idea if you want to travel further from Edinburgh while on your trip. If you want to do so, here are some things you should be aware of:
The minimum age for renting a car is 23. The maximum is 65.
Be prepared to slow down for cows, goats and sheep. In more remote areas of Scotland, this is quite common.
Drive carefully in wet or snowy weather. You may not be accustomed to driving in these conditions. If that's the case, be ultra-cautious. Poor road conditions can be very dangerous.
Never drink and drive. It's illegal, and it's potentially fatal
Ensure you have all the necessary papers required to legally drive. You do not need an international driver's license.
EU visitors need their domestic driver's license along with another form of photo ID.
Non-EU visitors need the same documents, on the condition that the driving license has an English translation.
Make sure you rent a car with a trustworthy company. And before you take the car away, do a thorough check of the car with a member of staff.
You don't want to be wrongfully blamed for any holes, scratches or damages, so make sure you acknowledge any pre-existing damages before you take the car away. And ensure you highlight these damages to a member of staff.
You should also be aware that most cars in the UK run on the manual transmission. It might be difficult to find a car with an automatic transmission.
Is Public Transport in Edinburgh Safe?
Yes. It's also very easy to use, since everyone speaks English, and all signs are written in English.
The transport system in Edinburgh is excellent and extensive. Much of Edinburgh – and its outskirts – can be accessed by public transport. Edinburgh uses buses and trams.
If you like to get around in a more active way, you can also easily rent bicycles at easy access points throughout the city.
Is Uber Safe in Edinburgh?
Yes. Uber is safe, common and popular.
Are Taxis Safe in Edinburgh?
Yes. Taxi scams are very uncommon in Edinburgh, but you should always exercise caution. Make sure each journey is metered, and always ensure that you know where you are going.
You should also make sure that you are very comfortable with the currency you are using. If you are unfamiliar with the currency, it can be very easy to accidentally hand over too much cash.
You should only ever travel in licensed taxis. Don't take rides from any cars which are not definitely official taxis.
If you're worried about taxi scams, Uber is usually the best option. But overall, you shouldn't at all worry about taxi safety in Edinburgh – most taxi drivers are very friendly, and most taxi rides are very safe.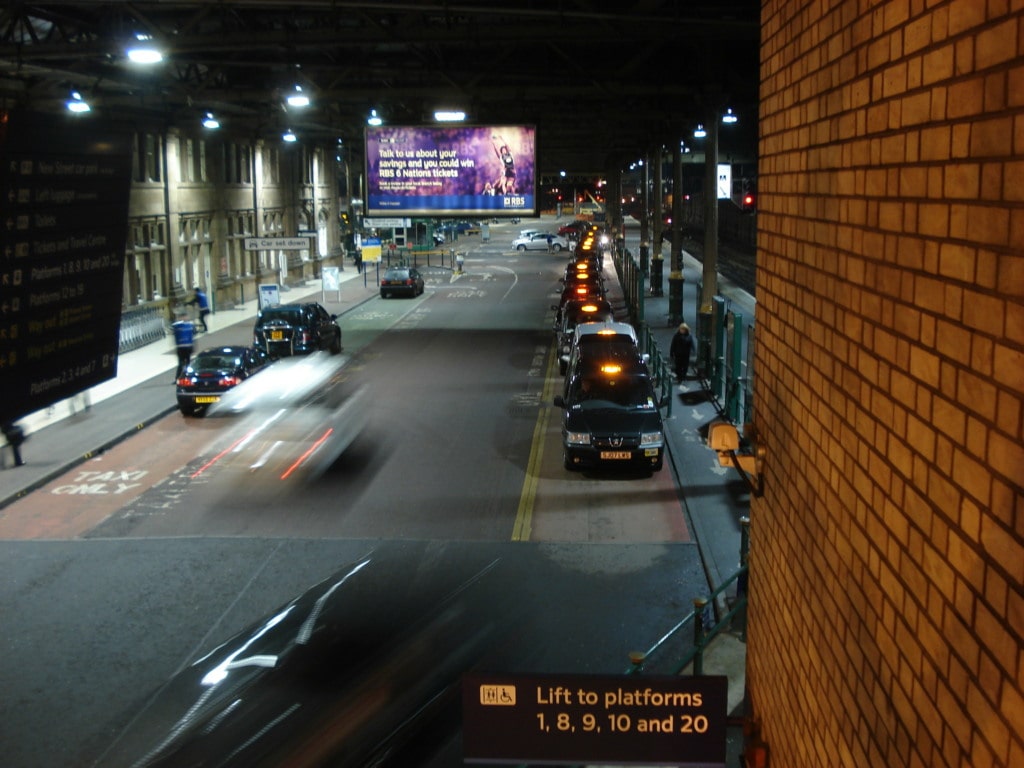 Is Edinburgh Safe to Live in?
Unsurprisingly, this is a big, yes. It's one the safest big cities in the UK and people in Edinburgh are welcoming, friendly and warm.
In 2021, almost 100,000 foreigners were living in Edinburgh.
More than half of the EU national immigrants living in Scotland reside in Edinburgh. Edinburgh is a very popular place to live for foreigners from across the globe, which makes it a very easy and accessible city to live in, no matter where you are from.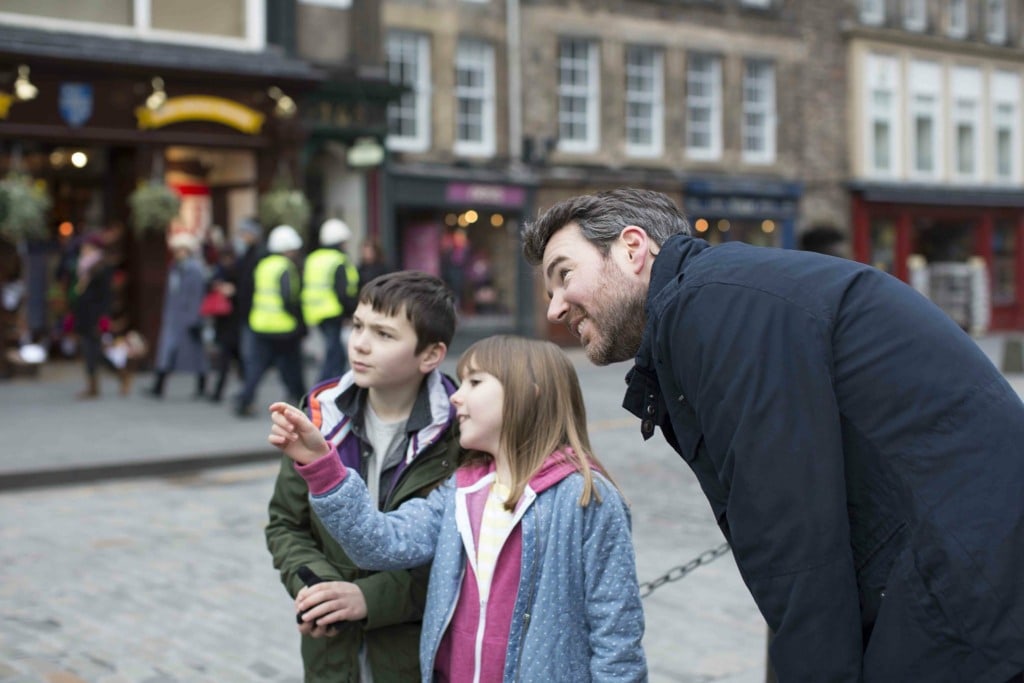 How to Protect Your Money and Documents in Edinburgh
You should exercise the same caution which you would in any city. Edinburgh has a lot less pickpockets than some other big cities, but you should still take precautions. The more precautions you take, the less chance that anything will go wrong.
Here's how to protect your cash and important documents:
Don't carry all of your money. Leave some in your hotel/hostel/guesthouse room, in a safe.
The money which you are carrying around the city – don't keep it all in one place. Keep some in your pockets and some more in a security belt. This way, if you are mugged or robbed, you don't have to hand over all of your money. Check this security belt here that has hundreds of great reviews.
Always carry your passport or ID papers/documents with you – but keep them separated from your money. If you are robbed, handing over money is bad enough. But handing over important documents is way worse.
If you are particularly cautious, you may want to carry a fake wallet with expired papers. And if you are a victim of robbing or mugging, you can hand this over instead of any real documents. This allows you to protect yourself and your family while still protecting your documents.
How to Protect Your Belongings in Edinburgh
You should use the same precautions which you would in any tourist destination:
Never leave your bags unattended in any situation.
Never leave valuables in your room unless they are stored in a safe. If your hotel/hostel/guesthouse room does not have a safe, speak to the staff to see what your alternative options are.
Top Safety Tips to Follow when You're in Edinburgh
If you book tickets or tours online, make sure you do it with a reputable source. You should always, where possible, book directly with the event venue, event organizer, or a well known online platform. If you don't book with a reputable source, you may not receive what you've paid for. But you'll still pay for it!
Be aware of the 3 UK emergency numbers. 999 for all urgent emergencies, 101 for non-urgent police, and 111 for non-urgent medical care.
As much as possible, stay in central accommodation. Central accommodations are safer, more reliable, and you'll have to do less walking at night to reach them. Check out some options with their updated prices here.
Be aware of the slightly-unsafe areas I've listed earlier in the article. And try to avoid them as much as possible, especially at night.
Be aware of any suspicious packages. And if you see any, be sure to report them to the nearest authority figure. Terrorism in Edinburgh is a very real – though very unlikely – threat.
If you don't like nightlife, try to avoid the busy nightlife areas at night. Though the vast majority of British people are very kind and very friendly, some can become aggressive and argumentative when drunk. The best way to avoid these people is by avoiding the areas in which they party.
If you plan to rent a car, only do so with a reputable company. If you rent with anyone else, you may be hit with huge – and unfair – fines.
When renting a car, drive safely and slowly. Be aware of potentially bad weather, and be aware that drivers in Edinburgh drive on the left-hand side of the road.
… and don't drink and drive! This can be very dangerous. It's also highly illegal in Scotland. Drink driving in Scotland can lead to long-term imprisonment.
If you rely on daily medication, bring it from home – don't assume that you can buy it in Edinburgh.
If any police officers approach you in the street, ask to see their ID before cooperating with them. If they don't have a real ID, they aren't a real police officer.
Public transport is very safe, very accessible and very easy to use. You shouldn't at all worry about the prospect of using it.
Don't be intimidated by the Scottish accent. Yes, Scottish people can be hard to understand. But if you just ask them to repeat themselves slowly, they will. Hard to understand? Maybe. But friendly? Definitely!
Though any marches or demonstrations are very unlikely, they can still be unsafe. If you encounter any, steer clear of them.
Familiarize yourself with the Scottish currency, to make sure you don't accidentally hand over too much money when paying for something.
If you're visiting in warmer climes, carry bug spray, to protect you from midges. Though
midges aren't dangerous, they – and their bites! – can be very annoying.
Beware of ticks, and take precautions to avoid being bitten. Lyme Disease can be very dangerous, and even fatal. I recommend this plant-based insect repellent with thousands of great reviews on amazon! You can also use it at home to protect yourself or your loved ones from insects in your city's parks or even your backyard.
Take lots of waterproof clothing. Even if you're visiting Edinburgh in summer or spring, heavy rain may still arrive. Edinburgh – like much of the UK – has very unreliable weather, along with lots of rain.
The most important tip of all – have fun!
How Safe is Edinburgh for Travel? the Final Thoughts
Edinburgh is an incredibly safe, friendly, and welcoming city. You should exercise the same caution you would exercise in any other part of the world, but you don't need to take many extra measures.
Tourists come from all over the world to visit Edinburgh. Every day, the Scottish capital welcomes thousands of visitors. Some come for the castle, some for the cobbled lanes and unique architecture, and some for the various festivals and events.
The vast majority of these visitors have an excellent time and encounter absolutely no troubles or problems.
That said, make sure you exercise common sense. Stay in a safe accommodation, don't walk alone in unlit areas, and don't interact with any suspicious people.
Edinburgh is a fantastic city. And if you visit, you'll have a fantastic time. Enjoy!
Being a Digital Nomad: Tips, Tricks and Places
Do you want to be a digital nomad?
If you do, maybe you don't know where you might want to live. Or how to live there. Or whether you need a visa. Or how to make friends in the scary sprawl of a brand-new city. Or how to stay productive while you travel. Or how to find an apartment. Or whether this lifestyle really is for you. Or… I'm sure you get the idea.
But with some insight and experience, it's not as difficult as you think. So in this book, I've gathered my 6 years of digital-nomadding experience… and I've used it to answer all your questions, soothe all your fears, and get you on your way. After reading this, you'll realise being a digital nomad is much easier (and much more possible!) than you think.