7 Best Day Trips From Seward
Seward, situated on the Kenai Peninsula south of Anchorage, is a popular tourist destination.
While most people tend to budget one or two days in Seward on their first Alaska trip, there is cause to stay a little longer if you have the time.
The quaint small town has a lot to offer! Plus, there are a plethora of day trips you can enjoy in the Seward area. Whether you want to drive into town, take the Alaska Railroad, or choose to add Seward to the end of your Alaska cruise, you won't be disappointed!
Over the years, Seward has transitioned from a tiny little fishing hamlet to a major Alaskan tourist attraction. You are sure to find an outing the entire family will enjoy with so much to do and see.
So, below, I listed the best day trips from Seward you can take. Let's explore!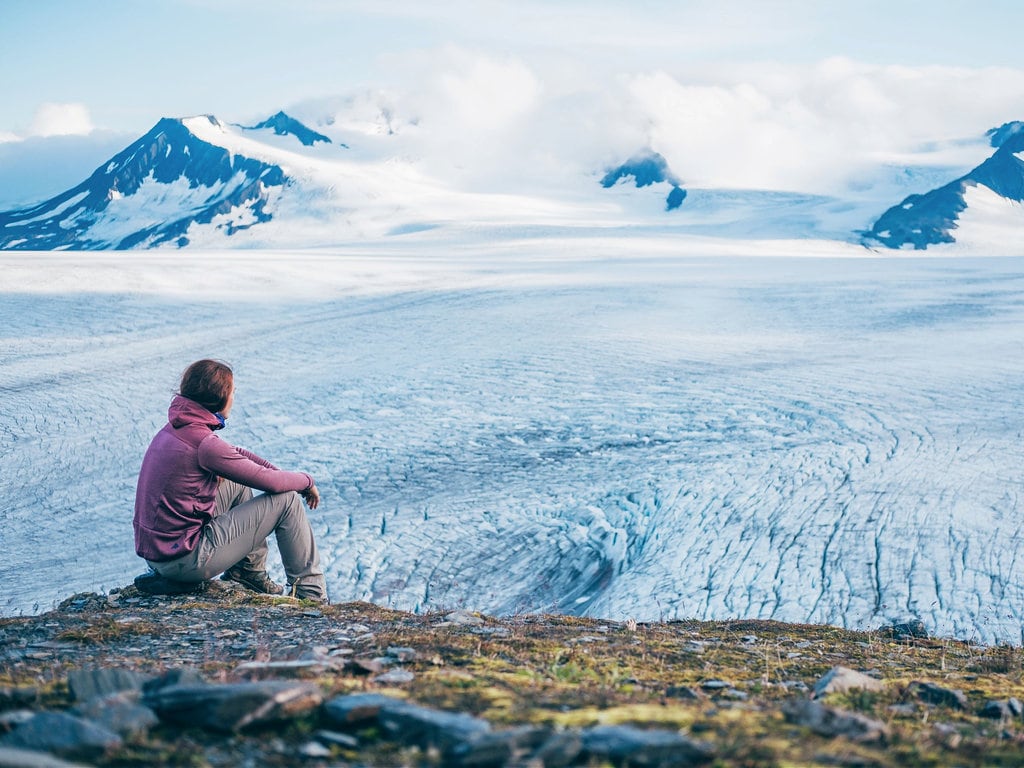 1. Kenai Fjords Nation­al Park Cruise
If you are going to do only one thing in Seward, make it a boat tour of Kenai Fjords National Park! It's a fantastic way to explore the park, and it's just an excellent way to travel and see Alaska in general.
Day boat trips in Kenai Fjords National Park provide a variety of options. From half-day wildlife-focused excursions to full-day tours that include visits to several of the tidewater glaciers in the park, you can't go wrong!
Orca whales, sea lions, sea otters, seals, puffins, and various seabirds are among the wildlife that can be expected to be seen while out in the water. Plus, it is likely you will see a bear or moose on the shore.
Longer trips will include views of Bear Glacier and Holgate Glacier, but even shorter trips (during clear weather!) may allow you to catch a glimpse of these shimmering beauties.
Shorter trips are recommended for those worried about getting seasick. The boats travel close to the opening of the Gulf of Alaska, and even calm days can feel a little choppy to those not used to the waters in the frozen north.
I would recommend dressing warmly, bringing waterproof clothing, and wearing gloves on this cruise.
Distance: About 12 miles (19 km)
How to get there: Boat
Time to get there: Departs from Seward
Time to spend there: Half/whole day tours available
Prices: Check here the latest prices: Full-day trip – Half-day trip
2. Hiking Exit Glacier
You can hike up to the Exit Glacier in the Kenai Fjords National Park after a short 15-minute drive from Seward. Witness the thick, blue ice crackle while seabirds soar overhead.
The glacier is in the only area of Kenai Fjords National Park that is reachable by road. You'll find its hard ice, fluted and crevassed, adjacent to a visitor center.
Exit Glacier is one of the world's most visited glaciers, beloved by backcountry hikers. It drops 3,000 feet in a few kilometers, creating an incredible, unmanicured slope for mountaineers to explore. The environment feels like the prehistoric past with its eroded bedrock, jagged ice, gushing water, and thriving cottonwood trees.
You'll find several paths you can hike yourself, including the wheelchair-accessible Glacier View Loop. If you would feel more comfortable using a guide, a couple of companies offer guided hikes and ice-climbing classes.
Distance: 12 miles (19 km)
How to get there: Car
Time to get there: 15 minutes
Time to spend there: 3+ hours depending on your trail
3. Book a Fishing Charter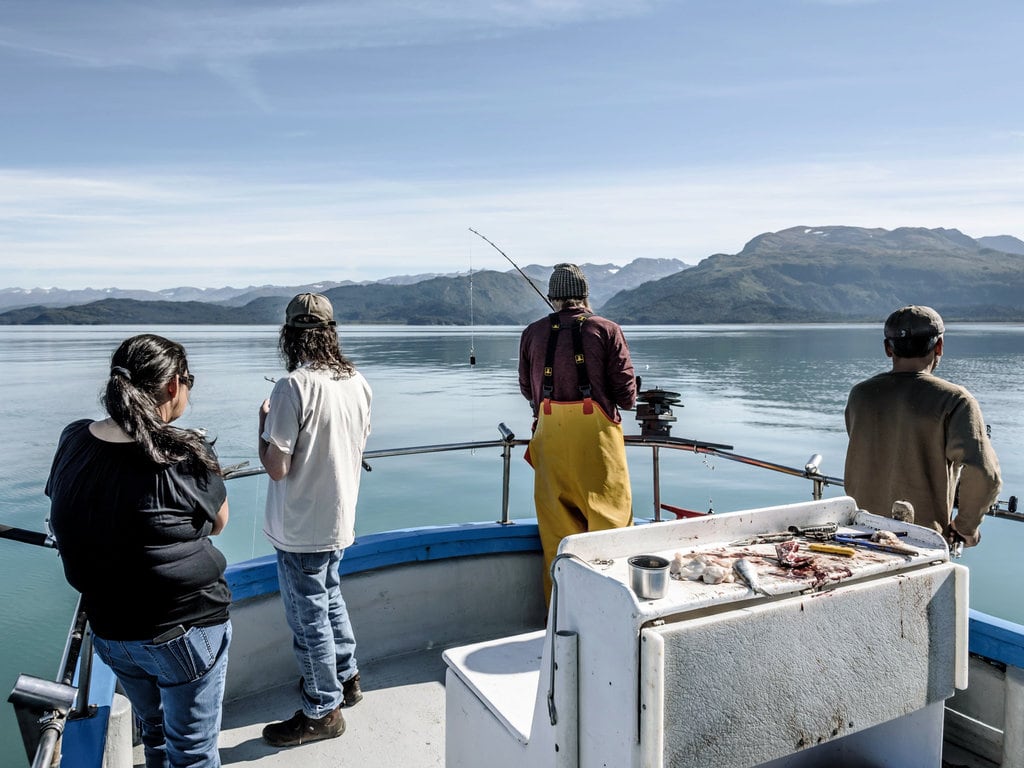 You'll adore Seward if you love to fish! From the shore, you can fish unaccompanied, but you will need an Alaska fishing license.
However, if you really want to feel like an authentic Alaskan fisherman, you should embark on a fishing charter from Seward. Numerous charter businesses are operating out of the harbor, and depending on the season, you can go fishing for salmon, halibut, rockfish, and lingcod.
Depending on the length of the excursion and what you're fishing for, the price per person ranges from $300 to $400. For many, halibut, which you can work to draw up from the bottom of the deep fjords, is the main aim mostly because tourists can have a large wrapped and sent home!
Distance: Charters leave from Seward harbor
How to get there: Walk, car
Time to get there: Less than 10 minutes
Time to spend there: 4+ hours
4. Go Sea Kayaking
For those who love the ocean, kayaking is a must-do sport in Seward! It is an unforgettable experience because of the breathtaking surroundings and the possibility of seeing the state's unique wildlife up close and personal.
In Seward, there are numerous locations where you can hire kayaks and go on excursions for quick adventures or even guided multi-day treks into the backcountry.
Here is the one I recommend the most: Resurrection Bay Kayaking Adventure
Prices for journeys lasting a full day or longer typically start at roughly $150 per person. During the kayaking excursions you will learn more about protecting Alaska's waters, discover the spirit of the rugged wilderness, and fall in love with the Last Frontier!
Many outfitters offer trips to Aialik Glacier, Caines Head, Fox Island, or Bear Glacier. You can likely manage with no prior experience on a kayak, and adventures can range from a half-day to a multi-day excursion!
Distance: Excursions leave from Seward harbor
How to get there: Car, walk
Time to get there: less than 10 minutes
Time to spend there: 4+ hours
5. Vis­it Idi­tar­od Cham­pi­on Mitch Seavey's Home­stead
Mitch Seavey won the 2017 Iditarod at age 57, the oldest person to win the race! He previously won in 2004 and 2013 as well. Those spending a couple of days in Seward can visit Seavey's homestead for up-close encounters with husky puppies and full-grown sled dogs.
Riding a dog sled is often at the top of people's Alaskan bucket list, and Mitch Seavey's Homestead is a great place to make your travel dreams come true.
Mush through the Alaskan tundra and a tour of the homestead! Although Seward is not on the Iditarod Trail, you can still experience the thrill of dog sledding and learn about how difficult the race can be.
Distance: 4.6 miles (7.4 km)
How to get there: Car
Time to get there: About 10 minutes
Time to spend there: 2+ hours
6. Hike Mount Marathon
The well-known Mount Marathon offers a wealth of beauty for ardent hikers and daring tourists. Many tourists are unaware that the area, known for housing a taxing racecourse, also provides a 2.25-mile trek to the top that is equally stunning but much easier to traverse. The path leads hikers through three distinct trails, a glacier valley, and up to the summit of the east buttress of the mountain. The view of Resurrection Bay is breathtaking from there, and those who reach the summit can breathe in crisp mountain air unlike any other.
Every Fourth of July, runners compete in the Mount Marathon Race in Seward. The 5k run gains and loses about 3,000 feet of elevation! But fear not. Racing is not a requirement for enjoying Mount Marathon! The rest of the year, hikers can access the trailhead situated at Monroe Street and First Avenue intersection on Seward's west side.
Distance: Less than 1 mile (1.6 km)
How to get there: Car, walk
Time to get there: 7-10 minutes
Time to spend there: 4+ hours
7. Visit Fox Island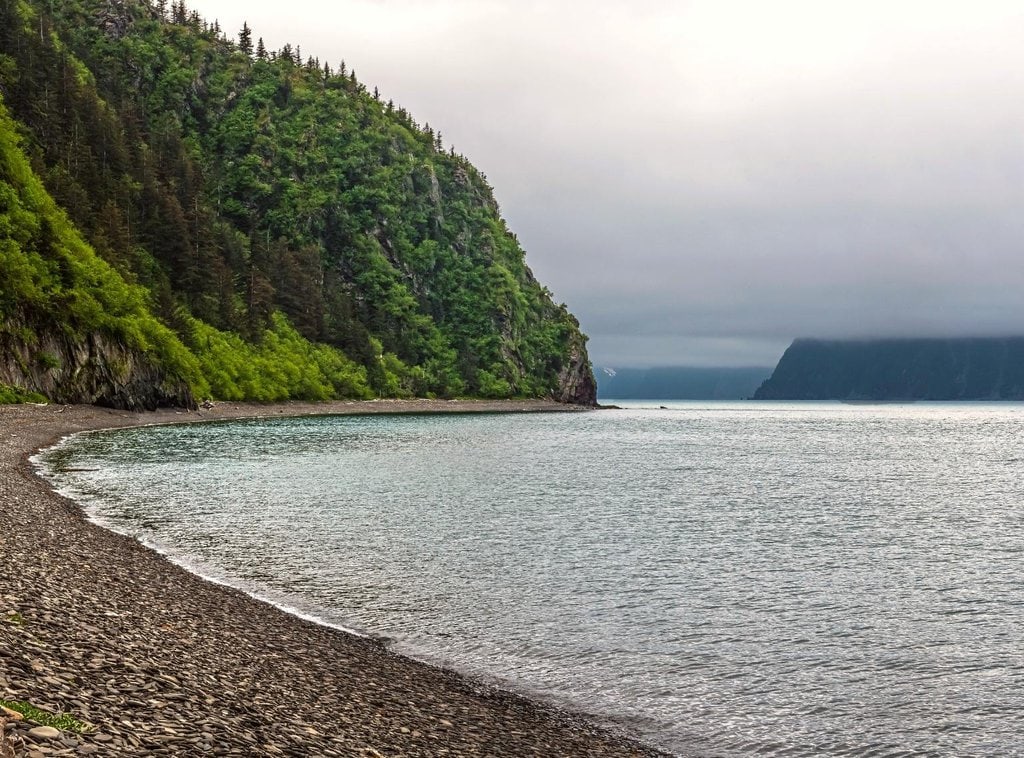 Most cruise lines travel through the waters surrounding Fox Island — a picturesque location in Resurrection Bay — as they sail by Kenai Fjords National Park. Yet, many tourists never realize they can sail straight to the island from Seward.
There are three methods to get to Fox Island: by chartered boat, via guided kayak tour, or by water taxi. Spend a few hours exploring, hiking, birdwatching, and just taking in the beautiful Alaskan scenery. If you can't get enough of Fox Island, you can stay the night at the Kenai Fjords Wilderness Lodge!
Distance: Excursions leave from Seward harbor
How to get there: Car, walk
Time to get there: Less than 10 minutes
Time to spend there: 4+ hours
Seward Has Something for Everyone!
Seward offers plenty of fun, views, and excitement to those who make their way to this lovely town perched along Resurrection Bay. You can explore the nearby islands, fish for halibut, and hike up a marathon-worthy mountain.
If you only have time for one day-trip, you definitely don't want to miss out on a Kenai Fjords Nation­al Park cruise, but heading to Seavey's homestead should be at the top of the list for animal lovers and those with smaller kids.
Also don't miss out on my selection of the best hotels in Seward