15 Best Lakes in Alaska: A Pristine Paradise
Alaska's natural beauty is astounding. With beautiful mountains, majestic glaciers, exquisite hiking trails, famous landmarks, and icy waterfalls, The Last Frontier has no shortage of natural allure for the adventurous. If you often find yourself enjoying nature or you're taking your first steps, consider visiting one of Alaska's lakes. There sure is an abundance of them!
I have found Alaskan lakes to be a multi-activity destination. Whether you want to hike around them, camp nearby, or engage in water activities, there is something at these lakes for everyone.
Does clean air, beautiful forests, and relaxation in sparkling blue water sound as appealing to you as it does to me? Then keep reading to see which Alaskan lake speaks to the adventurer in you!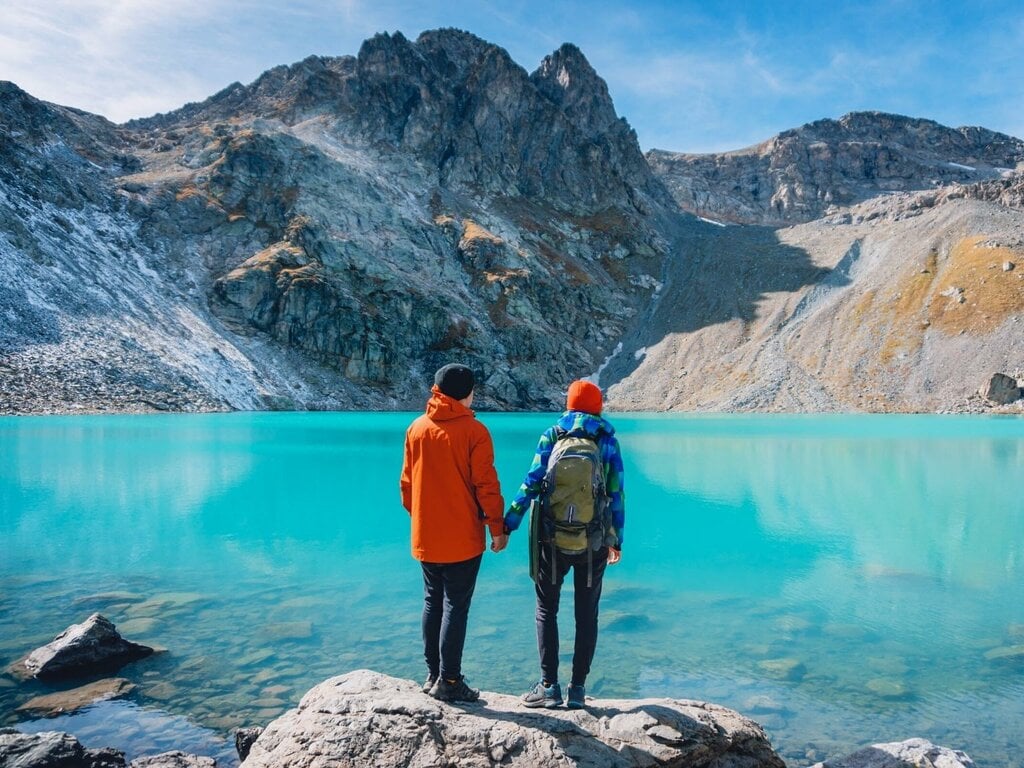 Best Lakes in Alaska
Here are the best lakes in Alaska you should visit:
1. Kenai Lake
Located on the Kenai Peninsula is an enormous zig-zag-shaped lake. Kenai Lake was formed from glacier water and currently sits at the head of the Kenai River. Visiting the spectacular lake means that you can spend time fishing, kayaking, or just taking a swim.
There are several parking areas along the lake, so it isn't too hard to reach its shores.
2. Iliamna Lake
In southwestern Alaska, west of Cook Inlet, is Iliamna Lake. It sits near Lake Clark National Park and Preserve. Iliamna's name originates from the Tanaina Indians and is currently home to small native Alaskan communities along its shores.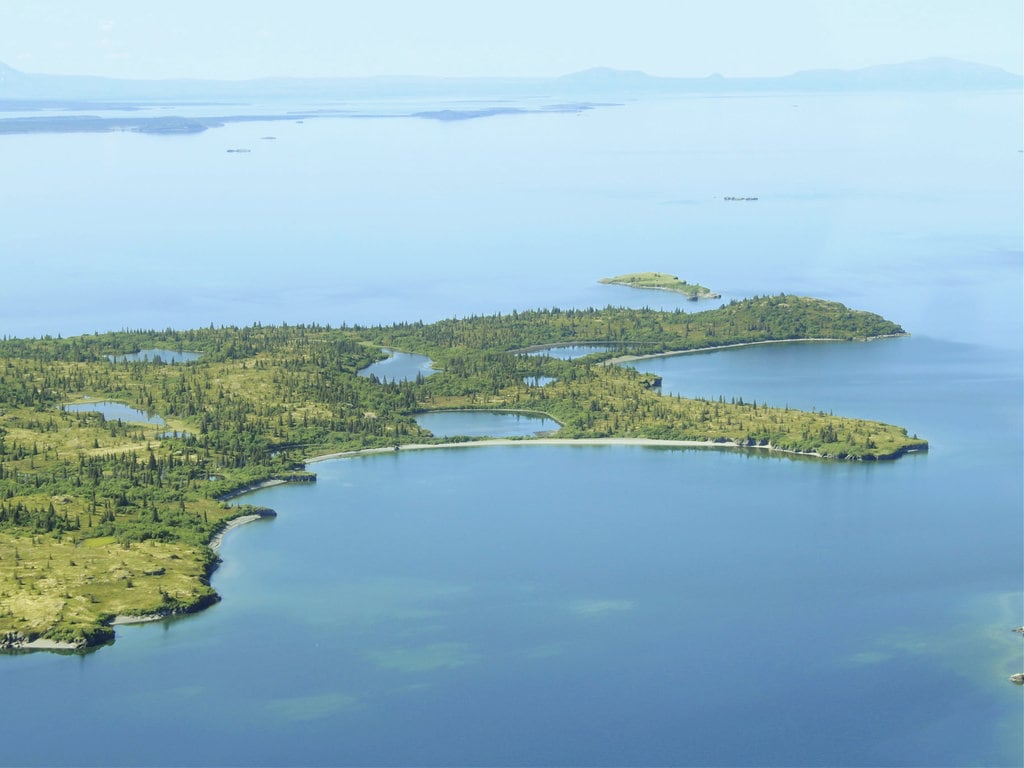 As the second-largest freshwater lake in the United States, it is a popular tourist spot, which fuels the economies of these communities. However, its size is not the lake's only allure. Iliamna is rumored to be home to a mythical giant blackfish. It was said to bite holes in canoes!
Anchorage daily news once offered $100,000 to prove its existence; unfortunately, no one claimed the prize.
Despite the looming Iliamna Lake Monster, this lake is well known for fishing — especially sockeye salmon. It is said to have one of the largest runs in the world! You will find a variety of other fish in this area as well, such as rainbow trout.
Fish, however, are not the only wildlife to be spotted in this lake. You may sometimes see beluga whales and harbor seals. Catching sight of a beluga whale was one of the highlights of my last trip. So keep your eye out!
3. Skilak Lake
On the Kenai Peninsula, you will find Skilak lake, known for its breathtaking beauty. This lake is 15 miles long and 4 miles wide-reaching depths for 528 feet, and it is a part of the Kenai River system.
Visitors can enjoy many activities, including fishing, kayaking, camping at one of their many spots, and hiking the trails accessible through Skilak Lake Recreation Area. Even photographers may find fantastic mountain views as an excellent subject! Feeling extra adventurous? You could visit Skilak Lake during winter and enjoy the frozen lake.
Skilak Lake is no stranger to wildlife, with visitors often spotting bears, wolves, caribou, and moose. Of course, be bear aware when you travel to this recreational area.
4. Twin Lakes
Accessible only by plane, the Twin Lakes sits 100 miles from Anchorage, calling to all adventurers.
These two magnificent lakes are said to be Lake Clark National Park's most well-known lakes, holding incredible photo opportunities and other activities like fishing and kayaking. They are on my list for the next spot to visit during my Alaskan travels!
Each lake is known individually as the Upper Twin Lake and the Lower Twin Lake. Surrounding them are easy hiking trails and great camping spots. It is important to note that wildlife is common in these areas, including sheep and bears. Before attempting any hike in this area, learn bear safety and only use bear-proof containers for your food.
The Twin Lakes also holds a special surprise for those interested in history. Nestled on the south shore of the Upper Twin Lake is a cabin that was the home of Richard Pronneke for 30 years. He is a famous naturalist who decided to live there without electricity or running water. This makes for a great point of interest along with your hiking experience.
5. Johnson Lake
Johnson Lake on the Kenai Peninsula is among the smaller ones on this list. It is surrounded by the Johnson Lake State Recreation Area. With an impressive 51 campsites and accessible picnic sites, there is a little space for everyone.
You will find visitors canoeing or fishing on this lake. After all, Johnson Lake is filled with Pacific salmon, coho salmon, steelhead, and rainbow trout. RVs are also able to stop here with a 35' size limit!
6. Lake Aleknagik
Approximately 24 miles north of Dillingham in the southwestern part of Alaska sits Lake Aleknagik. On the southern shore, Aleknagik is said to be the gateway to the Wood-Tikchik State Park, the largest state park in the United States! Within this park is where many fishing sports events are held.
There is an accessible boardwalk at Aleknagik complete with toilets, picnic sites, and shelters. It is an excellent place for a group of friends and family to visit. However, you can also reach the lake via boat or floatplanes. So take note of that when you plan your trip!
7. Chilkoot Lake
In the traditional Tlingit region of Alaska lies Chilkoot Lake. With mountainous views and vibrant marine life, this is a popular spot for salmon fishing and relaxation.
With up to four salmon runs a year, it is easy to see why Chilkoot Lake is best known for its fishing. However, where the fish go, bears follow. It is always essential to keep your eye out when visiting.
Besides fishing, Chilkoot Lake offers alternative activities like kayaking, canoeing, and camping with over 30 campsites! In addition, there is a recreation site south of the lake, near the outlet to the Chilkoot River.
8. Lake Clark
You'll find Lake Clark draining through Six Mile Lake and the Newhalen River into Iliamna Lake in southwest Alaska. This 55-mile long body of water offers its visitors kayaking and fishing options, but to get to Lake Clark National Park and Reserve requires a plane or boat. Once you arrive, you'll view the mountain reflecting in the turquoise waters of the lake and maybe catch a glimpse of bears foraging.
Lake Clark National Park and Reserve remain practically untouched. It is remote and underdeveloped. This makes it the ideal place to hike and camp, completely detaching from the rest of the world.
On the other hand, those of you who would like to stay plugged in have opportunities to find lodging in the private community of Port Alsworth, where visitor services are offered. You can find guide services, purchase tickets for air taxis, rent gear, and more!
9. Becharof Lake
Becharof National Wildlife Refuge surrounds Becharof Lake. This refuge protects 1,157,000 acres of wild land, including an active volcano, historical landmarks, and unusual geological features.
Becharof Lake holds the title of the second largest lake in Alaska, covering over 300,000 acres. This popular angling spot does not see the most traffic. However, it is home to vibrant wildlife, Dolly Varden char, and Arctic grayling, as well as bears, cormorants, terns, and bald eagles.
The refuge is also home to moose, caribou, nesting waterfowl and songbirds, small mammals.
10. Eklutna Lake
With 50 campsites and an overflow camping area, it is no surprise that Eklutna Lake is a well-known camping spot. Picnic tables and campfires are available for those who plan to stay a few days. There are even accessible facilities!
Not a camper? There are plenty of daily activities available as well! Plus, the proximity to Anchorage makes it easy to spend a day there and then head back to your hotel or Airbnb for the evening.
Hiking, biking, horseback riding, climbing, fishing, boating, and riding ATVs are all available for visitors to try out. With this diverse array of activities, it would be hard to grow bored. Additionally, winter activities occur around the lake too. These include cross-country skiing, dog mushing, and snowmobiling.
Eklutna Lake also has a rich history with a connection to The Dena'ina Athabascan people dating back centuries. You can visit the Eklutna Historical Park to learn more about the past and the people!
11. Mendenhall Lake
Starting with a 13-mile long Glacier and ending in a lake, Mendenhall Glacier's visitor center gives you an up-close and personal view of nature's icy beauty. It is a part of the ~17 million-acre Tongass National Forest. Cruise ships often pass here to allow passengers to view the glacier and the lake as well!
Mendenhall Lake is a trendy tourist spot in Juneau. Visitors flock to see the Mendenhall Glacier while admiring the beauty of the lake. There are many activities to take part in, the most popular being hiking. Take a relaxed walk on any of the trails starting from the Visitors center to observe wildlife like mountain goats, beavers, and salmon during spawning season.
You may also come across bears. Remember to be bear safe! If wildlife is not your interest, try hiking to Nugget Falls, tumbling down a gorge near the glacier. On one visit to Juneau, I took a helicopter ride over the lake that landed on top of the glacier, and my family and I were allowed to get out and walk around. It is definitely an experience worth the price tag!
Finally, Mendenhall Visitor center is a popular full-service campground. If you want to enjoy Mendenhall Lake for a few days, you'll need to book a reservation!
12. Goose Lake
Goose Lake is located in central Anchorage. It is a popular swimming spot in the summer and is among the few beaches available in the city. Plenty of family activities are on offer for you to choose from.
You can view wildlife, like Canada geese, mew and herring gulls, American pigeons, and songbirds, or visit the nearby play area for children. In addition, Goose Lake Trail is the perfect family-friendly hike, only 1.5 miles of walking to arrive at the Goose Lake and University Campus. Take your dog and the kids out for a relaxing stroll!
Of course, there are ways you can enjoy the water of this exquisite lake. Head over to the Paddleboat cafe and rent a paddleboat. I personally think it is one of the most fun (and challenging) ways to get on the water!
13. Wonder Lake
A part of Denali Borough, Wonder Lake is a popular camping and hiking location for visitors. At mile 85 of Denali Park Road, Wonder Lake campground offers 28 tent-only camping sites.
After a night of camping, you can visit the main trail in the area, called the McKinley Var Trail. It starts near Wonder Lake Campground and takes you along the shores of the McKinley River. You can also hike off-trail if that's what you prefer!
If you'd like to get on the lake, you can bring a raft or kayak and enjoy the water! Afterward, visit the pond called the "Reflection Pond" for some beautiful reflected pictures of Denali. Finally, wrap the trip up by heading to the end of Denali Park Road to visit a historic cabin that once belonged to Fannie Quigley.
14. Portage Lake
Accessible through the Begich Boggs Visitor Center, you'll find Portage Lake in Seward. It is a glacial lake that lies 180-feet above sea level and is found in the Chugach National Forest.
At the turn of the century, the west of the lake had an abundance of icebergs. However, the glaciers have mostly retreated.
It is a great option to visit in the winter. Cross country skiing, skating, kite skiing, snowshoeing, and hiking are the top lake choices. For those into "crust skiing," the best time to visit is mid-spring. Other water activities are discouraged due to the lake's low temperature.
15. Auke Lake
Ten miles northwest of Juneau is Auke Lake. At approximately 177 acres and a maximum depth of 113 feet, this lake draws the attention of many. Accessible, with parking at the southwest corner of the lake, visitors spend time boating, hiking, running, and biking.
This lake is especially attractive to swimmers during the summer. The Aukerman Triathlon is hosted here, which features a 750-meter swim in the chilly lake waters.
If you are more into hiking, you can try out Auke Lake Trail. It is easy, at 1.1 miles long with only 30 feet elevation.
As for wildlife, you will be witness to the declining number of the common loon, freshwater mussel (Anodonta) & stickleback, pond lily, sockeyes, cutthroats, Dolly Varden, and a dramatic increase of prickly sculpin. Unfortunately, the western toad, which was once abundant, is now almost extinct.
Best Lakes in Alaska: Frequently Asked Questions
Conclusion
Alaska has an abundance of lakes that you can visit. These are just a few to whet the appetite of those looking for relaxation and adventure. With each having so many activities and different features, you won't run out of things to do!
I recommend hitting up Auke Lake in Juneau sooner rather than later, as mentioned above, the wildlife populations are declining. So, it would be better to move that one to the top of your list! Once you get Auke checked off, then my next choice would be Wonder Lake. You will surely be amazed by the glorious photos you can take here.
If your Alaskan trip is more centered around Anchorage, then I feel like you definitely can't go wrong spending a little bit of your trip enjoying Goose Lake. But no matter which lake you choose, you are extremely unlikely to leave disappointed.
Whether it's hiking, swimming, boating, fishing, relaxation, or a historical adventure, you're sure to create beautiful memories. So grab your family or your furry friend and head out into the great outdoors for beauty, relaxation, and fun on Alaska's lakes.