16 Famous Alaska Landmarks You Must See
Alaska is one of the wildest states, but it has a rich and vibrant past. This far north state, known as The Last Frontier, is full of things to do and sights to see.
Although all of the states have a history that is interesting and unique, Alaska's landmarks are among the most notable. They offer such rare beauty and lush history, from churches to glaciers to trails and mountains.
As someone who has visited a few different areas in the state, I can promise that you will be swept away by the beauty and enthralled by the history no matter which corner of the state you visit.
Let's take a look at the most famous Alaska landmarks!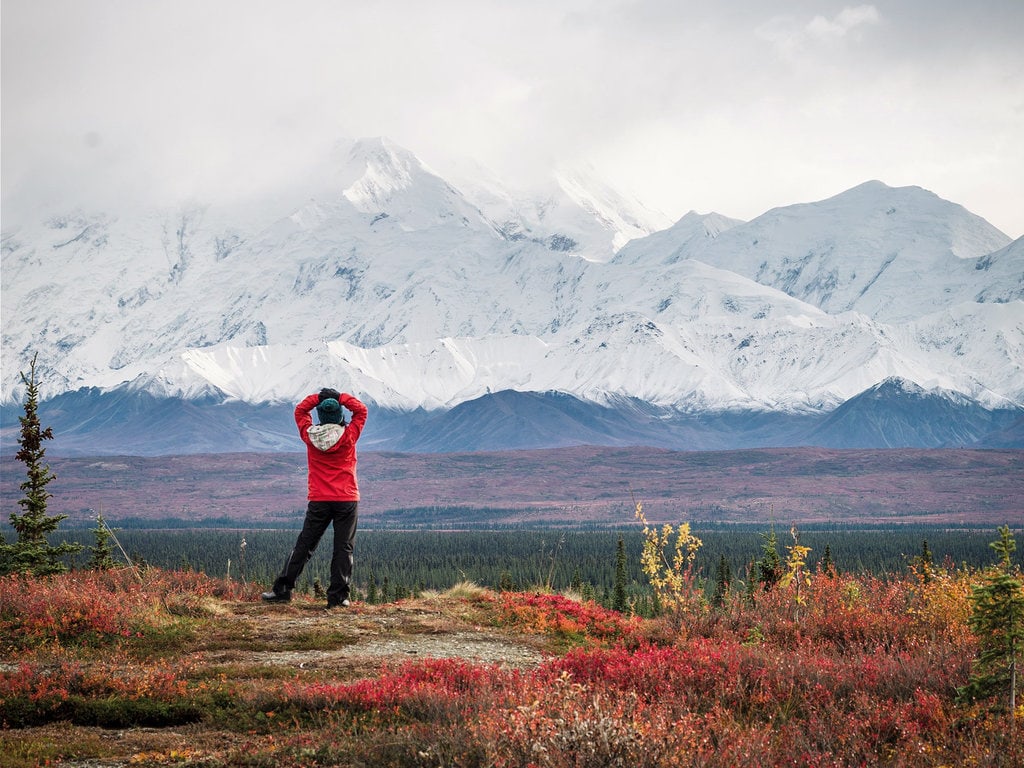 Top Famous Alaska Landmarks
1. Holy Assumption Orthodox Church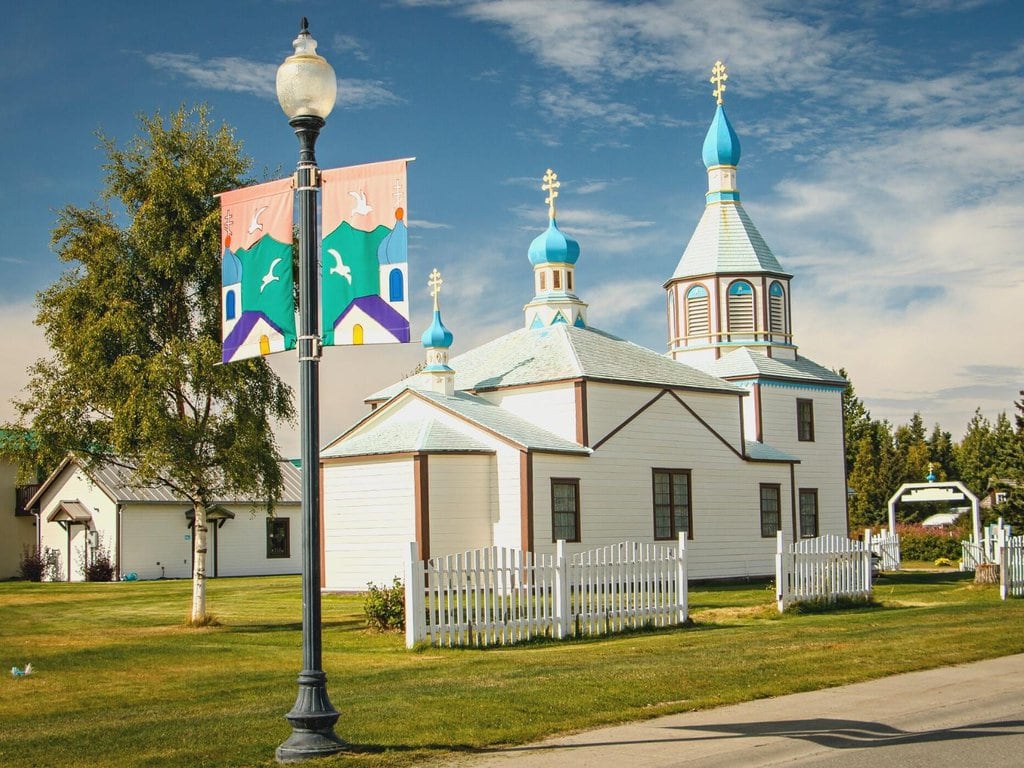 The Holy Assumption Orthodox Church is a symbol of a long-standing Russian culture in south-central Alaska.
Located less than two hours from the Kenai Princess Wilderness Lodge, this Russian Orthodox church has a distinctive, two-story bell tower. Its crown-shaped cupola features a late 19th-century wood-frame structure.
The church's interior is still active, and you can see icons, religious artifacts, and historical objects of significance to the community and the Russian Orthodox faith.
2. Prince William Sound Glaciers
Tourists in Alaska should not miss the opportunity to see glaciers, and Prince William Sound is one of the best spots for viewing. The Sound is easily reached from Whittier, Valdez, or Cordova.
These communities offer various options for getting close to the ice rivers, including private day excursions or state ferry rides. If possible, I recommend taking a flight over one of the glaciers for an up-close and personal view.
3. Totem Poles
In Ketchikan and extending north throughout many Southeast Alaska Inside Passage communities, totemic art can be found in galleries, towering among the trees, and you will also find them in several of the state's museums.
Sitka National Historic Park is located on Baranof Island in the town of Sitka. It boasts many totems along the walking paths and near the visitor center.
Ketchikan also has the Totem Heritage Center. It houses 33 totems that were retrieved from abandoned Haida and Tlingit villages. The Center is a national landmark, and it has the largest collection of its kind in the United States.
4. The Chilkoot Trail
The Chilkoot Trail, just outside Skagway, is a great place to explore if you're interested in history and love the great outdoors. The trail is steeped in Gold Rush stories!
Many discouraged gold miners gave up on their hopes of finding Klondike gold and set out to return home. Along the trail's 33-mile length, you will find old pickaxes and wagon wheels, as well as shovels and many other items.
Chilkoot runs from Alaska to Canada, and you will need your passport and a permit to travel across the border.
5. Soldier's Summit on the Alaska Highway
This site is an essential stop for history enthusiasts.
The Soldier's Summit is located at Mile 1061 on the Alaska Highway, and it marks the spot where the Alaska Canada Military Highway officially opened. The ribbon-cutting ceremony took place on a cold November 20, 1942.
Built in less than eight months during WWII, the Alaska Highway was intended to provide a safe supply route. The road, also known as the Alcan Highway, was built originally for military purposes only, but it was made available to the public in the late 1940s.
You'll find a trail that connects the parking lot to the main highway and leads to the original dedication site: the Soldier's Summit Trail.
6. Trans-Alaska Pipeline
One of engineering's most impressive modern wonders is the Trans-Alaska Pipeline! The best views of the pipeline can be seen from Valdez, but it's not the only place you can see the pipeline.
Fairbanks is just minutes from a viewing area, located along the Haul Road that runs parallel to the structure.
7. The North Pole
We've all been interested in the North Pole at some time in our lives, right? Wondering about the spot where Santa Claus makes toys for children every year. If you have little ones dreaming of that magical workshop, North Pole, Alaska may be a must-see destination.
Fairbanks is located just south of North Pole, and the city's visitors often stop by the giant Santa Claus to snap a picture. You can even get your Christmas cards (or letters) postmarked "North Pole." The local post office gets flooded with letters from Santa Clauses during the Christmas season.
Even if you don't want to meet Santa, you should make time to visit Chena Lake Recreation Area for swimming and boating, North Pole Park for camping, and the fantastic cuisine at any of the local restaurants.
8. Glacier Bay's Great Whales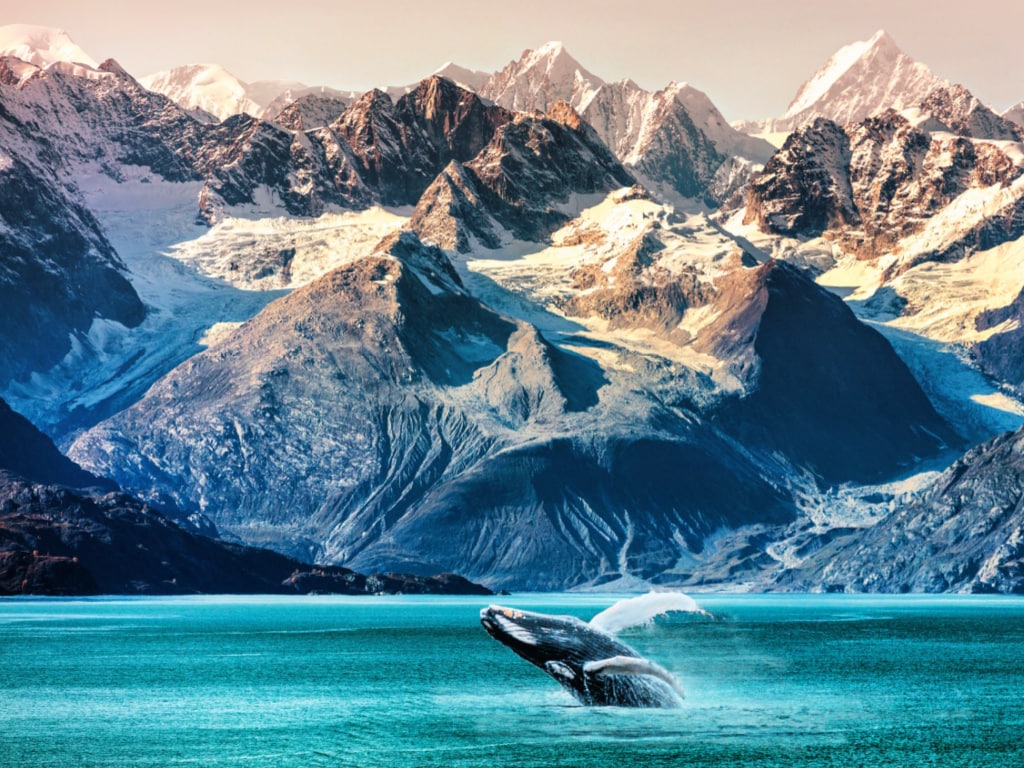 The Tlingit people called the area "Big Ice-Mountain Bay," and it is home to a healthy population of humpback whales. Glacier Bay National Park & Preserve is one of America's most revered natural treasures. It is also a spot for excellent whale-watching opportunities.
Gustavus is the best way to access Glacier Bay, which is just outside of the park boundaries. To reach this destination, visitors can either fly or take a ferry from Juneau. Private tours can take guests to the most spectacular whale-watching spots.
9. Denali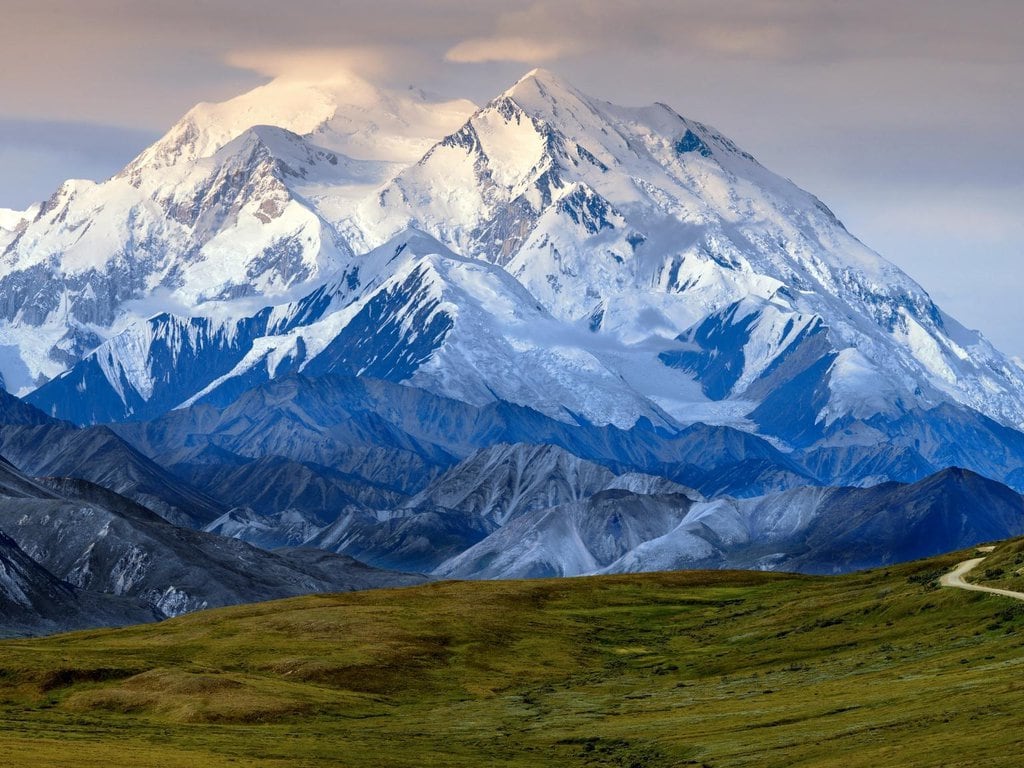 Denali was called "The High One" by ancient Alaskans. Previously called Mt. McKinley, North America's highest peak, stands at 20,320 feet.
You'll find views from the Parks Highway along certain sections. There are designated pullouts that provide the best views. For a closer view, visitors should visit the Denali National Park Visitors Center.
10. The Iditarod Trail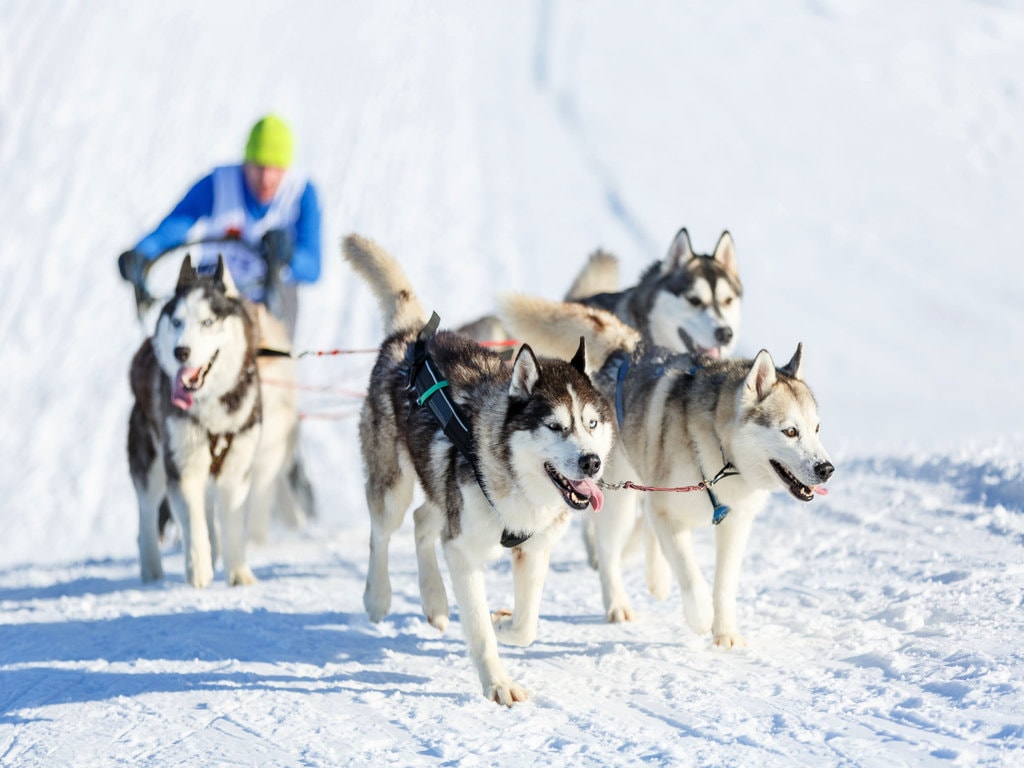 Alaska's official sport is dog mushing, and the Iditarod Sled Dog Race takes place every March. It is a difficult test of professional mushers' endurance.
You can visit the Iditarod headquarters by driving down Joe Reddington Road, in Wasilla. If you are not around during the official activities, you can walk some of the trail or take a sled ride.
11. Kennicott Mine & Ghost Town
The Kennicott mine is an abandoned copper mining camp established by the Kennecott Mining Corporation in 1903. It operated five mines in the region.
The Kennicott mining camp was transformed into a vibrant community, bursting with miners and their families. The ore rush did not last, and Kennicott was abandoned by the government in 1938.
Kennicott has become a popular tourist attraction. Many historic camp buildings are being restored by the National Park Service. They also offer tours to those that are safe for entering.
12. Oscar Anderson House
Do you want to know what Anchorage was like in 1915? Then the Oscar Anderson House Museum is for you.
Oscar Anderson was the original owner and a prominent businessman who helped develop Anchorage. Anderson was instrumental in developing many industries, including meatpacking and coal production, air transport, newspaper publishing, and paper producing.
His house was built in Elderberry Park and was the first wooden-frame house in Anchorage. It still reflects the interior design and daily life of Alaskans during the early 1900s.
13. Fort William H. Seward
Fort William H. Seward, a remarkable piece of American history, is worth a day trip. Built by the U.S. Army, the fort was designed to protect the gold miners who came to Alaska amid the Klondike Gold Rush.
The base was a vital military presence in Alaska during the border dispute with Canada. It instilled order and helped to maintain it. Fort William H. Seward, which lasted from 1925 to 1940, became Alaska's only active Army post after settling the dispute in 1903.
14. Crow Creek Mine
If you want to experience the joy of gold panning, visit Crow Creek Mine!
There are hundreds of gold panning locations in Alaska, but Crow Creek is still a family-owned mine, located less than an hour away from Anchorage. You'll be able to operate a sluice box and a pan on a guided tour.
You can also take a walk in the 400-acre wilderness surrounding Anchorage or visit the outdoor museum, which displays Anchorage's oldest buildings.
15. Amalik Bay
The earliest settlers to the Gulf of Alaska built their homes on small islands in Amalik Bay, and families have been relying on the natural wealth of Katmai's coast in Amalik Bay for thousands of years.
Over two dozen archaeological sites have been discovered in Amalik Bay. Many of the artifacts found look similar to those found on the Aleutian Islands, Kodiak Island, and other locations around the Gulf of Alaska. This could indicate that residents were related to other communities in the area. Amalik Bay was a place that communities gathered to capture fish, migratory birds, and sea mammals.
To get to know Amalik Bay intimately, you can visit the area by heading to some of the over four million acres of wild and remote land found in Katmai National Park & Preserve.
16. The Mighty Yukon River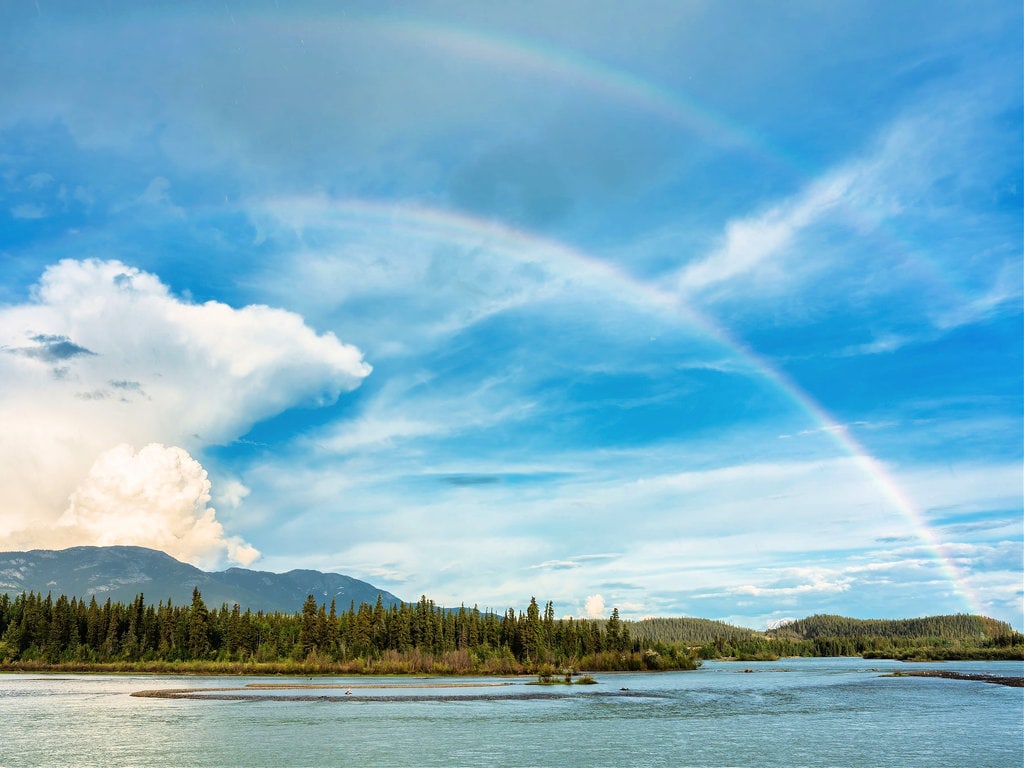 The Yukon River is one of the North's longest rivers. It can be visited by heading to Eagle, located on the south bank. Visitors can rent canoes and rafts in this remote area, which is peaceful and quiet.
Circle, Alaska is another option. It's a picturesque, small town that offers many summer activities. It was the biggest gold mining community on the Yukon River before the 1898 Klondike Gold Rush.
Just the Tip of the Iceberg
Alaska has so many things to offer! Once you have a general overview of Alaska's landmarks, you can start to plan your route through the state, including stops and activities that are important to you.
Remember to do thorough research on each destination, especially the trails. Ensure that you understand how to remain safe during your travels and spend the time to learn about bear safety. Alaskans take bear safety seriously, and so should you!
Whether you're an outdoorsman, history buff, birdwatcher, or simply interested in Alaska, there is something for everyone. I recommend adding any of these landmarks to your bucket list, but if you have to pick just one, I suggest you don't miss seeing the glaciers in Alaska!
For more Alaska guides checkout: