Pattaya was once a quiet fishing village off the coast of Thailand and has grown to be one of the most popular tourist destinations in the country with countless of beautiful hotels. The city is sometimes extremely labeled as the "Murder Capital of Thailand", although the city is relatively safe for tourists staying on the beaten path.
Pattaya is an attractive destination due to its tropical climate (check out our guide on the best time of the year to visit Pattaya), nice beaches, and amazing food. The city of Pattaya is home to lively nightlife catered towards adults. The scene can be a bit dangerous, so if you would like to participate, keep your wits about you! Because of the large number of tourists, the city is known for having various tourist traps, scammers, and petty thieves around the area.
Visitors either love or hate Pattaya due to their experience. Overall, the city is not very dangerous and there are simple tips to keep yourself and your belongings safe.
In the article below you will find various safety tips and the most important things to be aware of.
Let's dive in!
Is Pattaya Safe to Travel to?
Yes, it's safe to travel to Pattaya! But just like any destination, it is important to be aware and to be smart. Try to stay in larger hotels, refrain from offending people, stay in groups, and do not walk alone at night.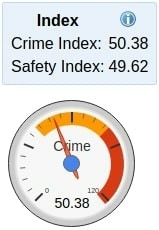 Now let's get nerdy a bit and look at some data. This data provided here by numbeo.com is based on a safety scale of 0 to 100, 0 being the lowest, and 100 being the highest.
The overall Crime Index is moderately low with a value of 50.38, and the average rate of crime in Pattaya is also moderate and falls on the crime rate scale at 55.90.
Walking alone during the day in Pattaya was rated as highly safe, 73.65 on the safety scale; but, walking during the night had a drastic drop reaching a rate of 46.42. So be careful on the street as it might be dangerous to walk on the street of Pattaya especially at night or if you're alone.
With that being said, the highest rates of crime are in corruption and bribery, drug usage and dealing, and petty crime. So the average traveler will rarely come into contact with any crime as long as they don't seek it out, and they remain conscious of the situation around them.
General Health Protection for Pattaya Travelers
It is easy to find pharmacies around Pattaya. The buildings are littered around the city and are easily located with a large green cross and the word Pharmacy (usually in English). They are fully equipped with everything you might need, from gauze and cleaning supplies to cold and flu medicine. The Goodwill Pharmacy even has herbal supplements if you are looking for natural remedies.
There are a few multi-lingual clinics around the city in which the Doctors provide healthcare for foreigners. The clinic visits are usually not too expensive and won't set you back more than a few hundred baht, however, travel insurance is most helpful in this case. Pattaya is also equipped with 3 hospitals. The clinics and hospitals are displayed clearly, and you can easily find them on a map or on the internet.
Emergency Phone Numbers in Pattaya:

Pattaya Immigration: 038 252 750
Tourist Assistance Hotline: 1337
Tourist Police: 1155
Pattaya Bangkok Hospital: 038 259 999
Pattaya Memorial Hospital: 038 488 777
Can You Drink the Water in Pattaya?
Do not drink the tap water anywhere in Thailand. Pattaya has no water treatment plants, so stick to boiled, bottled, or treated water as tap water can make you very ill.
If you are looking to reduce your plastic use, there are several bottle-filling stations around Pattaya sponsored by Trash Hero. Another zero-waste water source are the reverse osmosis water dispensers. These can be found near 7-11's and the Tesco stores. The water costs 1 baht per liter from these dispensers and is the cheapest water source you will find.
You might also be interested in getting a travel water bottle with filter (you can find one of the best here). These are highly recommended as you most likely won't find yourself near a safe source or water during most of your trip.
Having a filtered water bottle can be very handy in these situation and will give you access to potable water anywhere in the city. Don't skip on them!
For example check out the Epic Nalgene OG with hundreds of five stars rating on Amazon.
Is Pattaya Safe to Travel Alone?
Yes! Pattaya is safe and welcoming to all solo travelers.
Although the city is moderately safe for solo travelers, it is always safest to explore in a group. There are plenty of hostels, bars, activities, and restaurants where travelers can meet other solo travelers.
However, if you choose to explore alone, the best thing to do is to be aware of your surroundings.
Is Pattaya Safe for Female Tourists?
Yes! Pattaya is a safe destination for female tourists.
It is important to know before visiting that this city has a large sex industry geared towards tourists. It is also important to know that feminism has not solidified in the Thai society, and you might be subjected to poor treatment and the lack of social freedom if you're not careful.
Beyond this, you will not experience any danger due to being a female traveler. It is best to remember to dress appropriately, be respectful, and be aware.
Is It Safe to Visit with Your Children and Your Family?
This also a big yes. It is safe to visit Pattaya with your children and family.
However, it is not one of the most ideal destinations for a family vacation. Pattaya is known for being a party destination with over 1,000 different bars catering to adult tourists.
There are not many events or attractions suited towards families and the beaches are not even that nice near Pattaya.
If you are planning a trip to Thailand with your family, swap Pattaya out for a nice island or beach vacation.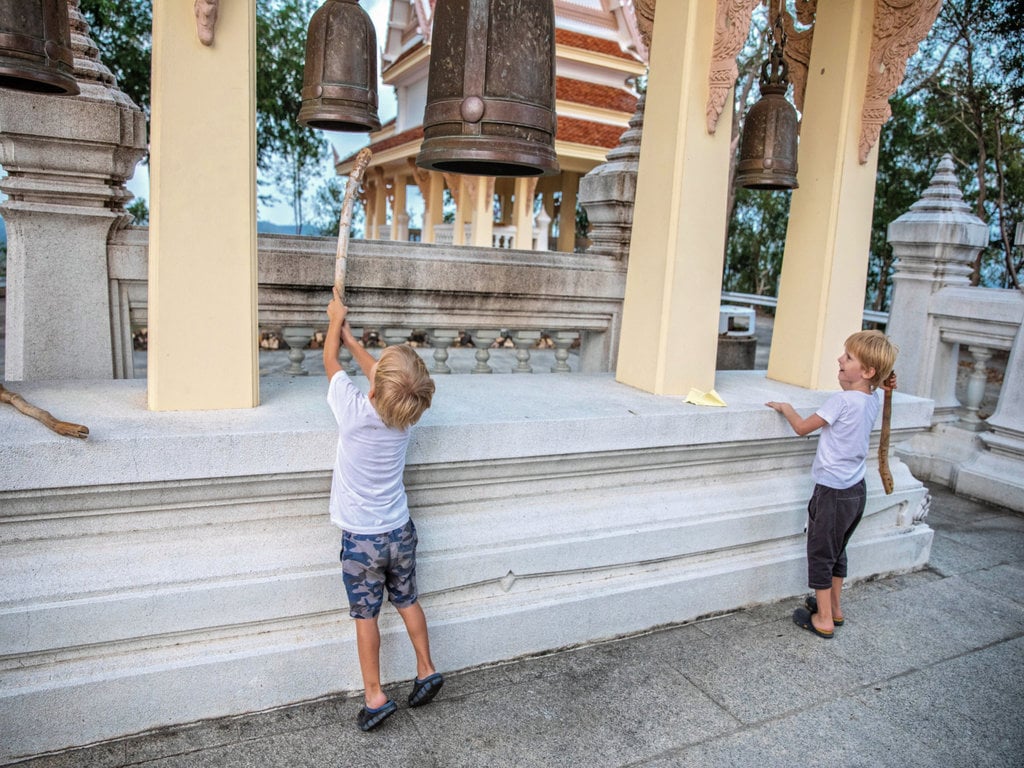 Terrorism in Thailand
There have been very few terrorist attacks in Thailand, and the majority have been small explosions in Bangkok. Thai authorities have warned to be aware of symbolic dates and holidays for the possibility of attacks. There have been a few arrests of terrorists in Pattaya, however, the police contained the subjects before any damage could be done.
Thailand is just as likely as any place to be attacked by terrorists. There is no need to be worried or scared, simply be aware and listen to the media and the authorities.
Criminality in Pattaya
The crime rate in Pattaya is moderately high. As stated above, the highest rates of crime are in corruption and bribery, drug usage and dealing, and petty crime. You will find all of these crimes easily within the tourist areas, especially within the bars, clubs, and the walking street. The police, bar managers, and security officers that you might encounter might be corrupt and will take bribes easily.
You will find drug usage all around the city, and especially around the party scene. It is best to avoid the drugs you find in a foreign country for obvious reasons. 1. because it is illegal, and 2. because you have no way of trusting the person selling it to you.
Finally, petty crime and tourist scams are the highest percentage of crime in Pattaya. There are pickpockets, drive-by bag snatching, and even simple scams in place to cheat you out of your change.
The most important advice is to remain aware of your surroundings. Be especially wary when walking the streets at night, and try to never be alone.
Political Movements in Thailand
There has not been a period of political unrest since the rebellions in 2013-2014. The protests were organized by the People's Democratic Reform Committee, led by a parliament representative Suthep Thaugsuban.
Now there are several movements and strikes. In January 2020, a 4k run, "Run Against the Dictatorship" was organized in the Thai Capital. There have been several non-violent protests following. There are several climate change groups, animal activists, and other organizations that organize nonviolent awareness strikes.
It is important to remember that Thailand is a military junta – a government led by military leaders. If you come to Thailand during any strike, protest, or political movement the same advice follows. Be aware, listen to the local authority, and refrain from large gatherings in public spaces in case anything turns violent.
Safe Areas to Stay in Pattaya
There are several amazing neighborhoods to stay in while visiting Pattaya. Although every neighborhood in Pattaya can have its share of less inviting areas, there are plenty of good neighborhoods to check out.
The best area to stay in Pattaya is Jomtien Beach. Jomtien is only a 15-minute drive from the main city. The beaches are more clean and far less polluted than in the main city of Pattaya. The town is quieter and more suited to those looking to relax away from the party scene.
Pattaya Beach is another central neighborhood with many accommodation options. It is the perfect place for those looking to explore the bustling city and experience the party life. Pattaya Beach is perfect for travelers looking to experience everything in one place. However, the beach is not the best here; it is very polluted and crowded.
Another highly desired neighborhood when staying in Pattaya is Naklua and Wong Amat. This area is much quieter, especially at night. There are significantly fewer activities in this neighborhood, however, it sports a very clean and empty beach: Wat Amat Beach. This area is home to many beachside resorts, beachside restaurants, and shopping opportunities.
Bad Areas and Neighborhoods in Pattaya to Stay Away from
Pattaya is all-in-all not a dangerous destination. But the main tourist areas in Pattaya are often the most dangerous in regards to crimes regarding tourists. The largest of your worries will be petty theft and tourist scams in these areas.
The area of Central Pattaya is where you will experience the most tourist-based crime/theft. This area has the most tourists, meaning that some locals think it's an easy target to get money from you.
South Pattaya is another area to be wary of. It is important to know that not everyone in this area is dangerous. South Pattaya is an area to avoid, especially at night time and when traveling alone. It is home to many bars, the popular Walking Street, and less desirable company as the night drags on. This area is known to be one of the more seedier tourist areas along with the areas of the red light district.
Is It Safe to Drive in Pattaya?
Yes, it is safe to drive in Pattaya. You can find motorbike and car rental shops along the main city streets. But it is recommended to refrain from driving in Pattaya due to the reckless driving conditions. Many locals do not pay attention to the driving rules, making the city streets a dangerous place to drive.
If you insist on driving, make sure you have an international driver's license before you take to the streets. Also, make sure you buy insurance from the rental shops. Certain motorbike and car rental companies try to make tons of money off the tourists that have small accidents or scratches. Paying for insurance is added protection when driving in the city.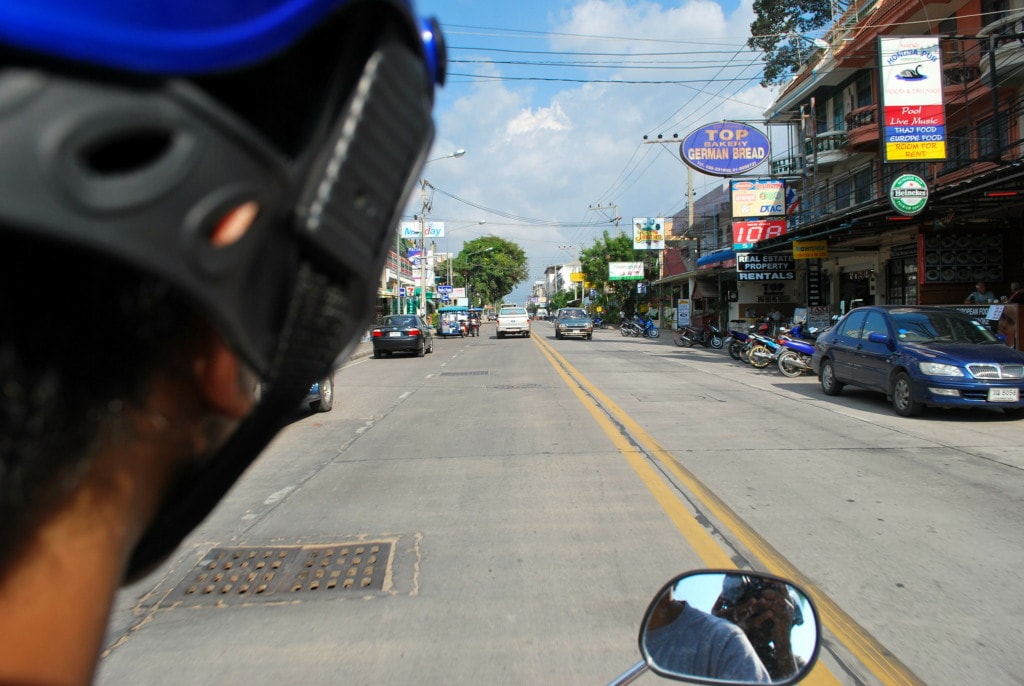 Is the Transportation System Safe in Pattaya?
There is not an official transportation system in Pattaya. However, like the rest of Thailand, motorbike taxis, taxicabs, and songthaew (baht buses) patrol the city throughout the whole day.
Taxi cars are one of the most expensive forms of transportation. The drivers tend to take advantage of tourists and overcharge for the ride. As always, if you are alone remain aware and check your location often to make sure you are going in the correct direction.
The baht bus or "Songthaew" usually has distinct routes with designated stop options, however many bus drivers ignore these routes and will take you anywhere. Songthaew is one of the cheapest options. The rides in songthaews should cost 10-20 baht to take you from one side of the city to the other. The only danger you need to worry about on this transportation is not receiving your change from the driver. They often refuse to give change if you pay with a large bill …
Motorbike taxis can be found within a short walking distance of anywhere in the city. There are often stands with drivers sitting on their bikes. The motorbike taxis are the fastest form of transportation because they are able to weave within traffic. However, they are also the most dangerous and quite expensive.
Is Uber Safe in Pattaya?
The Uber application is not available in Thailand. However, there is a similar alternative known as the Grab App. Grab is a taxi app in which you can book a taxi from anywhere. The app offers not only taxi cabs but also motorbike taxis and an option of food delivery.
It is important to know that Grab exists only as a connection between customers and drivers. Grab takes almost no responsibility for what occurs during your trip. The safest way to use Grab is to identify your driver and the license plate, make sure that it matches the profile. Send a message of the license plate, your destination, and the travel time to your friends or family for added safety.
Are Taxis Safe in Pattaya?
Yes. Taxis are safe in Pattaya when you are aware of your surroundings. There are obvious safety measures that can be taken to ensure safe travel. First, make sure the person matches the driver photo posted somewhere in the car. Then, take a picture of it and send it to a friend or family member. Check your location often to make sure you are headed in the right direction.
The main danger of using taxis as a form of transport is not only the high rate but the high chance that the driver will overcharge you just because you are a foreigner. Make sure you either decide on a price beforehand or make sure the meter is running accurately.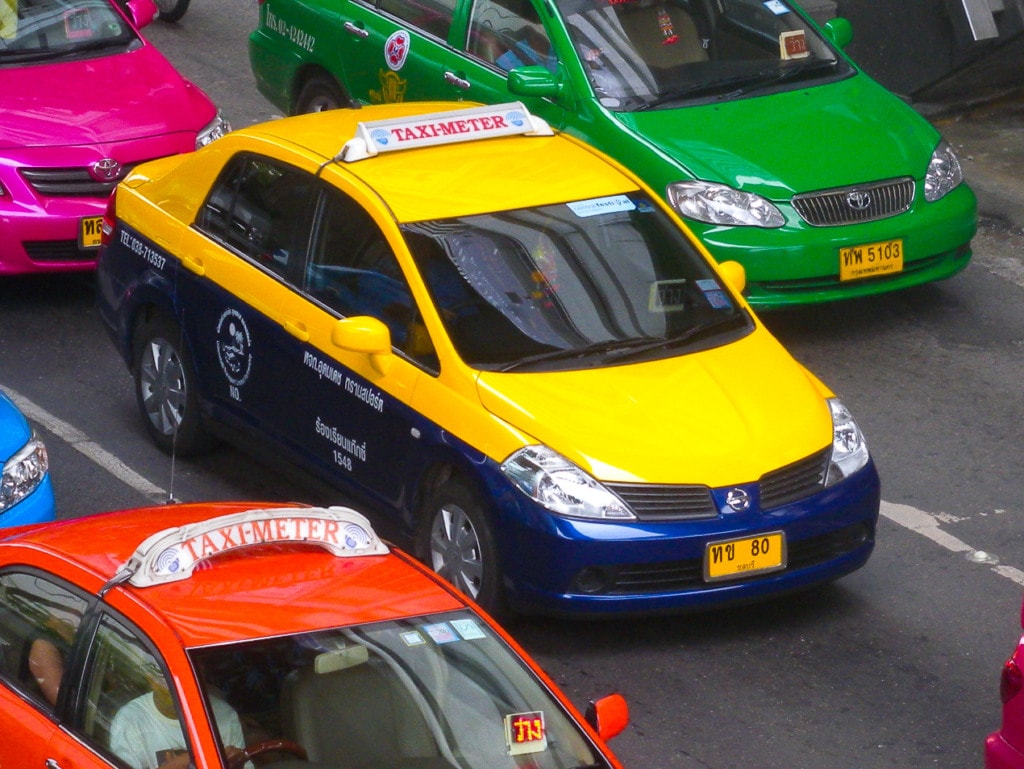 Is Pattaya Safe to Live in?
Yes, Pattaya is safe to live in, especially if you choose one of the safest neighborhoods. Many ex-pats recommend staying in the neighborhood of Jomtien and to stay out of the central Pattaya region. Just like anywhere in the world, it's important to remain conscious of your surroundings. There are rarely any home invasions in Pattaya.
The city is home to many wonderful amenities and services. There are top class restaurants, apartment complexes, and hospitals.
For many foreigners, they find it incredibly easy to live as an ex-pat in Pattaya. Depending on your budget, you can find a comfortable lifestyle with fairly priced accommodation, delicious food, and take advantage of the amazing activities around the city.
You can live in Pattaya for significantly less than living in a western country.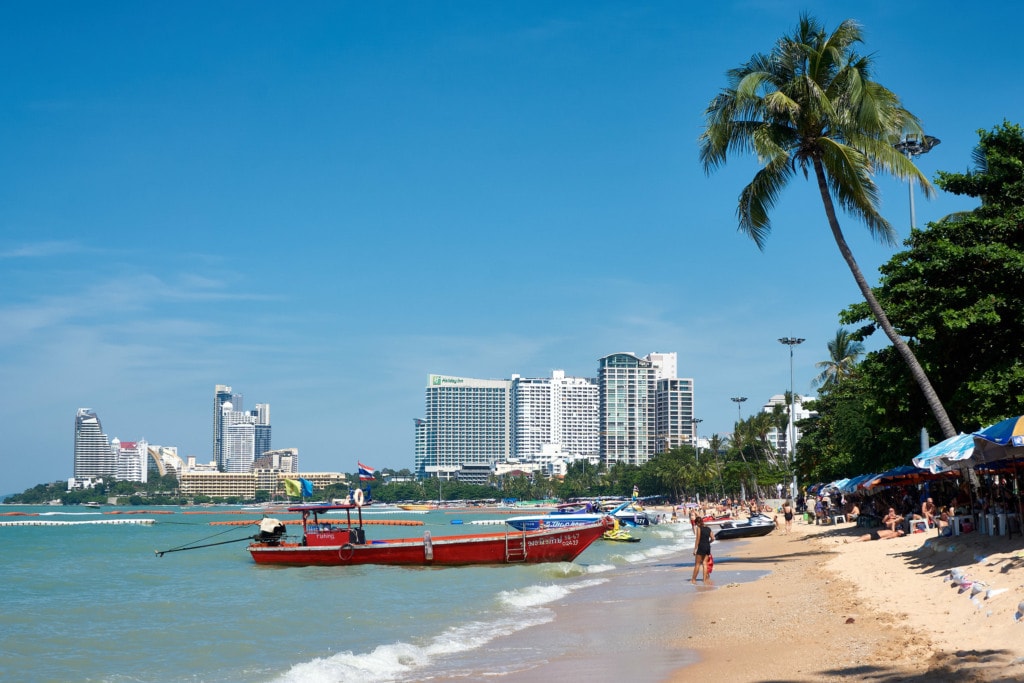 How to Protect Your Money
The best way to protect your money is by using a money belt. You can find many options online like here or here.
You also should only keep a small amount of money on you, and the rest should be left in a secure place, like your hotel room.
Make sure to always keep a form of ID on you, however, refrain from keeping your passport on you, instead, opt-out for a paper copy. Your ID and Passport should also be kept in a secure place with any other valuables you might have. Most hotels will offer safes or lockers, however, if your accommodation does not offer this, it is recommended to leave your valuables somewhere safe and hidden in your bag.
Do not wear expensive jewelry, carry a large purse or bag, or bring valuables out with you in general when in Pattaya. If you dress flashy you are more likely to be made a target. Due to the large number of drive-by bag thefts in Pattaya, it is best to remain unnoticed and to not carry anything of too much value just in case.
If you find yourself, victim, to a holdup or petty theft, having a fake wallet with some expired papers (like an old driver's license, some receipts, etc) and a bit of cash can be an easy way out. Most thieves won't stick around or ask for anything further, they will just take the wallet and leave.
How to Protect Your Belongings
The highest amount of tourist crime is petty theft but there are many precautions travelers can take to avoid having your items stolen. The first thing is to never leave your items somewhere alone, even if only for a short while. Whether it be bags in the lobby, or your phone on the restaurant table, you should never leave your items unattended.
You should never bring too many values on your vacation anyway. Don't take anything more than you need. Refrain from packing expensive jewelry, unnecessary electronics, large amounts of cash, and even your credit cards. You only need one or two credit cards, as ATMs are readily available. (Don't forget to call your bank in advance to let them know you are traveling abroad.)
Another precaution to take with your belongings is to refrain from leaving valuables in your room unprotected. As mentioned above, most hotels offer either an in-room safe or lockers on the property. Travelers should take advantage of these protective measures at least for items like their passports, laptops, or anything else of large value.
Safety Tips to Follow when You're in Pattaya
Keep emergency info with you: Write down emergency numbers and family contacts in advance to avoid any unexpected accidents where you might not be able to look up the numbers. This tip is easy to follow, simply write down the emergency numbers (including your travel insurance number) and keep the paper in your wallet, purse, or travel belt. Even if a problem occurs, you will know exactly who to call and how to get help.
Keep valuables locked away: The easiest way to minimize the opportunity for theft is to not carry anything of value. As stated previously, most hotels and hostels will offer safes or lockers to keep your valuable items. It is best to keep items locked safely away, especially something as important as your passport.
Learn common travel scams: Each destination around the world has its own specific scams to trick tourists out of their money. If you are aware of these tricks it makes it much easier to avoid them. Some examples of scams in Pattaya are the motorbike/jet ski scams, where the shop owners will examine the vehicle after use and try to charge you for any scratches, even if they were on previously.
Ask locals for advice: The locals in Thailand are incredibly kind and helpful, after all, it is called the "Land of Smiles". If you are looking for areas to avoid or if you become lost, you are sure to find help with any of the local people. Most of them will speak some degree of English in Pattaya due to the large amount of tourism here.
Be conscious and respectful with your attire: It is important to remember that even though Pattaya is a beach town, it is still important to remain respectful and not dress too flashy. Not only do you not want to draw attention to yourself, but you also do not want to offend any locals. Cover your shoulders (especially in temples), refrain from anything too flashy or short, and wear shoes, as feet are very offensive in this culture.
Register with your Embassy: Many embassies offer programs to make the local embassy aware of your presence in a foreign country and keep you updated with new safety information. This program is helpful in case an emergency occurs, the embassy is able to get in contact with you easily and aid in the evacuation.
Hide some emergency cash: Money belts are excellent ways to keep cash on your body without risk of pickpockets. I also keep extra money in my phone case just in case. However, in the worst-case scenario, it is smart to have a backup plan of hiding an emergency fund of at least $100. You can stash this fund on you, or keep it hidden somewhere in your baggage. It is also smart to keep a backup credit card hidden.
Be wary of ATMs: It is always a good idea to check out the ATM before you use it as many thieves have become clever with their scams. Cover your hand over your pin to prevent a hidden camera from recording it, pull on the card insert slot to make sure there is no hidden reading device, and check the ATM for general tampering. If there are any strange signs, do not use the ATM and find another. You are better safe than sorry.
Do not share too much with strangers: It is important not to give too much information about your travels away to strangers, even via social media. People will often ask if it is your first time in the city, this is an easy way for them to understand that you are an easy target for scams. Refrain from telling anyone where you are staying and only mention the area. It is okay to withhold the truth when you are feeling vulnerable in a new country.
Travel in groups: When exploring in groups, you have more people around to look out for items and stick up for each other. A group is also a more intimidating presence than a solo traveler, which looks like prey to many scammers and thieves. Traveling in groups will help keep you safer. If you are traveling alone, hostels are a great option to try to make new friends to explore with.
Learn some basic self defense: Before embarking on your trip, take a self-defense class or two to prepare yourself. Muay Thai and Krav Maga are great disciplines to pick up some street-style defense. But it is one thing to know how to protect yourself, and another to know when to use it. Only use force when your life is at risk.
Try to remain sober: There is nothing wrong with enjoying the party life in Pattaya, however, it can be dangerous when alcohol usage gets out of control. If you are drunk, you are not fully conscious and aware of your surroundings and could be completely unaware of the situation happening around you or to you. Keep your wits about you and stay with a group.
Keep a first aid kit: Even if it is barren, having a few things handy in a first aid can be incredibly helpful. Thailand is a tropical country with a high infection rate, so even small precautions like antibiotic cream, band-aids, and some pain medicine like Tylenol can save you lots of money in hospital bills later on. You can find plenty of options to choose from here.
Trust your instincts: The final safety tip is to listen to that uncomfortable feeling in your gut. If something doesn't feel right, it usually is not. Your instincts can usually understand a negative situation before your brain can comprehend it. If you are feeling uncomfortable, stop, and pay close attention to your surroundings and investigate these feelings. Never brush your instincts off!
Wrapping Up
Pattaya has a very strong personality, and with it comes a vacation you will never forget. It is a very popular tourist attraction, due to its amazing weather, famous nightlife, luxury accommodation, and good food. Pattaya brings a large number of people from around the world, and it also attracts some less desirable characters that try to prey on them.
The city is known for having many tourist scams and petty thieves around, so it is important to remain aware of your surroundings and keep your wits about you. The largest amount of crime is involved in the nightlife scene, and there is nothing wrong with enjoying yourself, but remember to keep your wits about you and keep to a group.
So is Pattaya safe for tourists?
Yes it is. Pattaya is not a dangerous place to visit as long as you keep your awareness sharp and trust your instincts. There are a few recommended precautions before embarking on your trip: 1. Prepare an emergency numbers card. 2. Create an emergency cash fund and a hiding place for it. 3. Finally, send your travel itinerary to a close family member or friend.
Stay safe!
For more guides about the city check out our articles: