200 Original Travel Slogans that are actually Great
Travel slogans are perfect for promoting your brand, attracting customers, and conveying your unique value proposition. They are ideal for use across various marketing channels — from websites and brochures to social media platforms and email campaigns.
These catchy slogans can inject personality into your brand, making it memorable and relatable. They encapsulate the essence of what your company or blog offers, and inspire a sense of wanderlust, inviting readers or customers to explore, dream, and discover the world with your services. Travel slogans can be the secret ingredient to a successful business.
But, creating these catchy phrases for travel can sometimes be challenging.
Are you a travel blogger wrestling with writer's block, staring thoughtfully at a blank screen waiting for inspiration to strike? Or perhaps, you're a travel agency owner, striving to weave the right words that encapsulate the unique and memorable experiences your company offers?
Well, a huge sigh of relief is in order! Bringing to you a treasure chest of 200 original, compelling travel slogans and taglines.
Crafted with creativity, they strike the perfect chord between the thrill of travel and the beauty of poetry. Use them to breathe life into your brand, capture your clients' or readers' hearts, and inject fresh vitality into your marketing campaigns.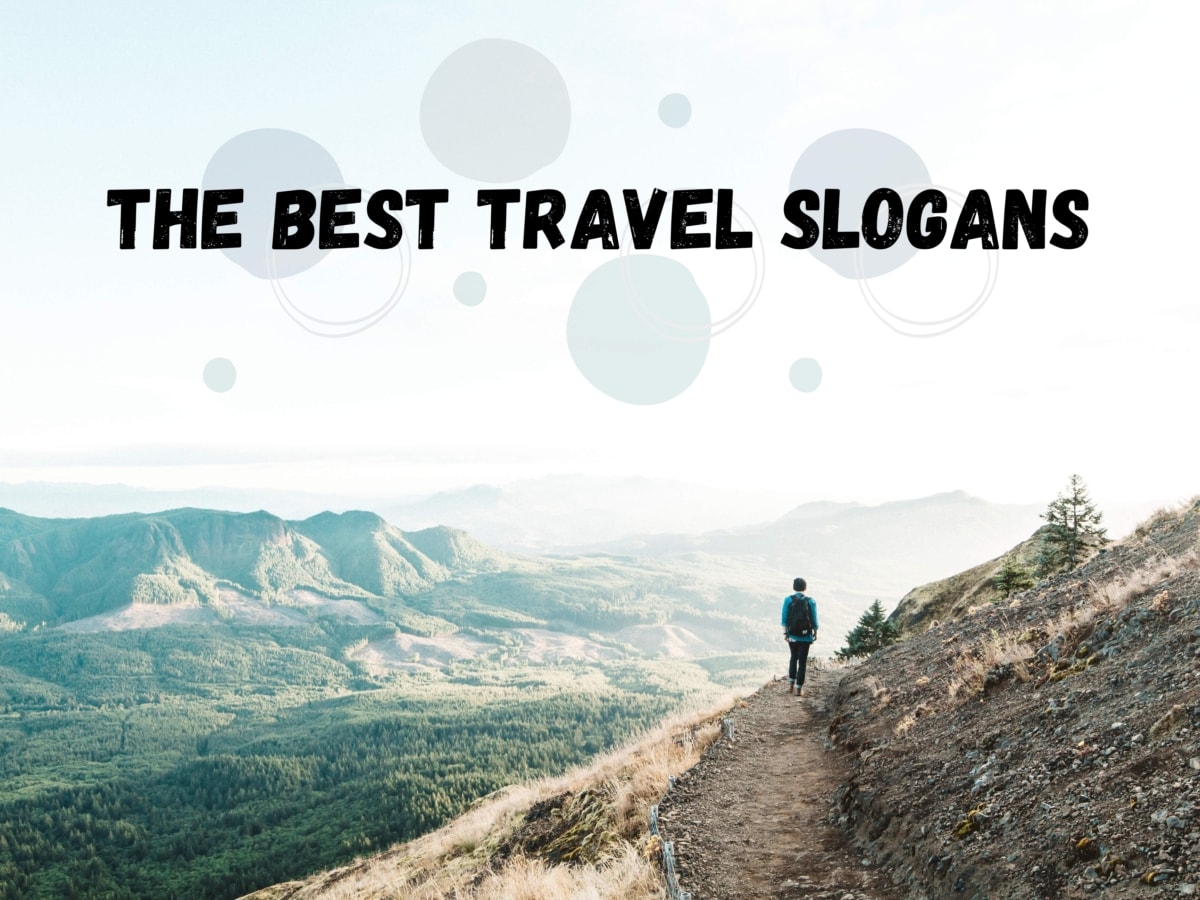 Travel Slogans and Travel Taglines for Bloggers and Travel Agencies
Here are 200 catchy travel slogans and taglines you can use for your blog or your travel agency to inspire wanderlust, promote your services, and create a memorable brand identity.
1. Experience, not just travel.
2. Always, more than you imagine.
3. Live the journey, cherish the memories.
4. Your passport to paradise.
5. Discover places, foster experiences.
6. The world is waiting.
7. Where to next?
8. Don't just dream it, live it.
9. Explore the unseen.
10. Turn vacation mode on.
11. Embrace your wanderlust.
12. Carving routes, creating memories.
13. Unearth your own adventure.
14. Keep calm and travel on.
15. Venture beyond the ordinary.
16. The joy of journeying.
17. Wander with wonder.
18. Because you deserve a break.
19. Traverse the trails less travelled.
20. Let's Get lost in the right direction.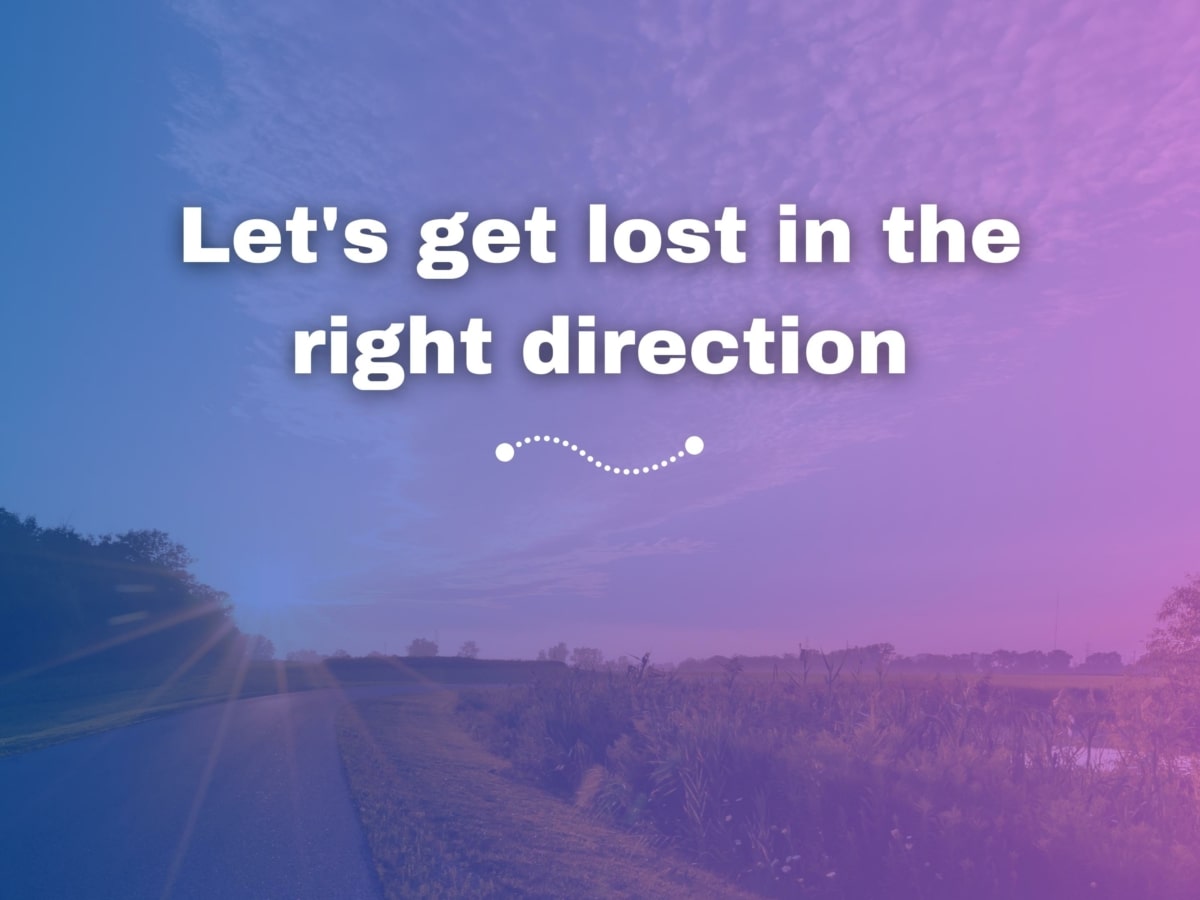 21. Feel the freedom of flight.
22. Let's go someplace beautiful.
23. Adventure awaits you.
24. Your traveling buddy for life.
25. Fill your life with adventures, not things.
26. Move over routine, embrace the extraordinary.
27. Reminisce the journey, not just the destination.
28. Discover. Explore. Enjoy.
29. Your escape from everyday routine.
30. Bedazzling destinations, bespoke experiences.
31. Seize the moment, live the dream.
32. Crafting not just trips, but experiences.
33. Your go-to for globetrotting.
34. Just pack and go, leave the rest to us.
35. Get high on altitude, lose yourself in latitude.
36. Born to travel, forced to work.
37. Exceptional journeys, extraordinary memories.
38. Be a traveler, not a tourist.
39. Embarking you on your dream journey.
40. Get bitten by the travel bug!
41. Live the life you've always imagined.
42. Handcrafted experiences for a lifetime.
43. Your ticket to amazing adventures.
44. Redefining the art of travel.
45. To the ends of the earth and beyond.
46. It's your world, go explore.
47. We know the world like the back of our hand.
48. Creating extraordinary travel experiences.
49. We carve pathways, you create memories.
50. Boundless journeys, countless memories.
51. Where the journey is the reward.
52. Come fly with us and feel the difference.
53. Why wait? The world is out there.
54. Make every journey an epic adventure.
55. Let's conquer the world together.
56. Be on top of the world with us.
57. Life's too short not to travel.
58. Discover more, dream more.
59. Once a year, go somewhere new.
60. Stop dreaming, start booking.
61. Escape the ordinary, embrace the exceptional.
62. Journeys as unique as you are.
63. Booking trips to your dream destinations.
64. Travel far, travel wide, and travel without regrets.
65. We make your travel dreams a reality.
66. Experiences that last a lifetime.
67. Venture beyond boundaries.
68. Say yes to new adventures.
69. Travel for the soul.
70. Unleashing your travel dreams.
71. Where your journey begins.
72. You travel, we plan.
73. Not all those who wander are lost.
74. Conquer the world one country at a time.
75. Your gateway to a new world.
76. Embrace the world, embrace adventure.
77. Navigate the globe with us.
78. Make memories across the globe.
79. Backpack your dreams with us.
80. The world is your canvas. Let's paint it together!
81. With us, every journey is an adventure.
82. The road less traveled has the best surprises.
83. We'll guide you through your world of wanderlust.
84. Couple your curiosity with our travel spirit.
85. Kick-start your travel dreams with us.
86. Adventure in style with us.
87. Leave your footprints all over the world.
88. It's a journey, not a race.
89. Where the heart finds its home.
90. Journey. Dream. Discover. Repeat.
91. Paint your dreams with our travel colors.
92. Let's chalk your travel story.
93. Memories over monuments, moments over milestones.
94. Freedom to explore, courage to encounter.
95. Nothing soothes the soul like travel.
96. It's the journey, not the destination.
97. Let's find some beautiful place to get lost.
98. Creating milestone memories.
99. Experience the world, one destination at a time.
100. Crafting journeys, creating stories.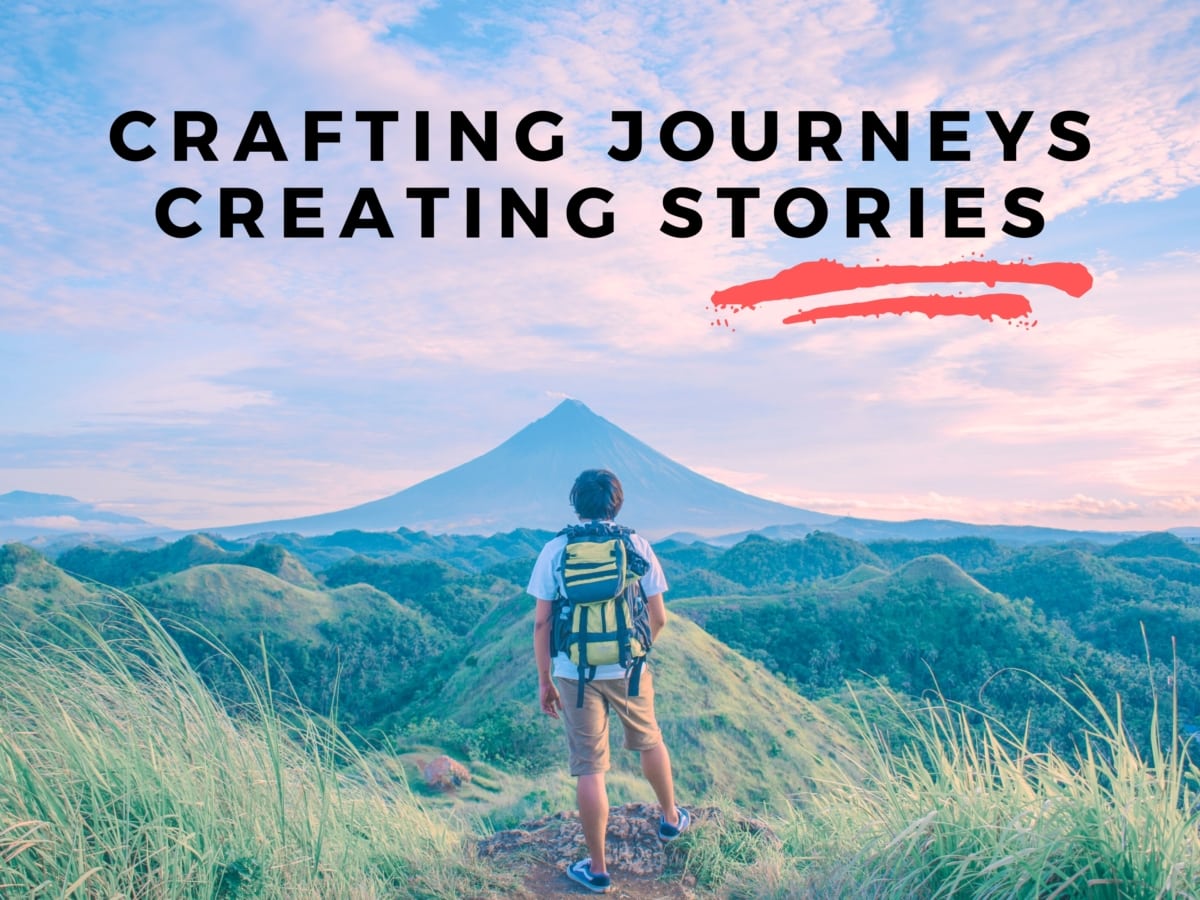 101. Fun is just a flight away.
102. Adventure awaits, let's find it together.
103. Wander where the wind blows.
104. Make the world your playground.
105. Vacation mode activated with us.
106. We believe in the power of travel.
107. The journey is where the memories are.
108. Every journey has a story, let's create yours.
109. Explore the world, one culture at a time.
110. The world is a book, and we are your bookmark.
111. Destination unknown, Journey unforgettable.
112. Travel is the best teacher.
113. World-class journeys, for a world-class experience.
114. Pack your bags, start your adventure.
115. Time for a new adventure, are you ready?
116. Dive into destinations.
117. Leave the map behind, follow your instinct.
118. Live your dreams, not your fears.
119. Wander. Wonder. Repeat.
120. Explore like never before.
121. Let the sea set you free.
122. Rejuvenate, Relax, Travel.
123. Getaway from the everyday.
124. Live your travel tale with us.
125. Choices make us, choose your next destination.
126. Experience life beyond the horizon.
127. See life through a new lens.
128. Travel far enough, you meet yourself.
129. One's destination is never a place, but a new way of seeing things.
130. Find joy in the journey.
131. Inspire. Explore. Discover.
132. Satisfying your travel cravings.
133. Experience the path less travelled.
134. Life begins at the end of your comfort zone.
135. Discover more than you search for.
136. Adventure begins where plans end.
137. Bringing the world closer to you.
138. Life's a journey, let us guide you.
139. Make your life a story worth telling.
140. The world is a book, and travel is reading it.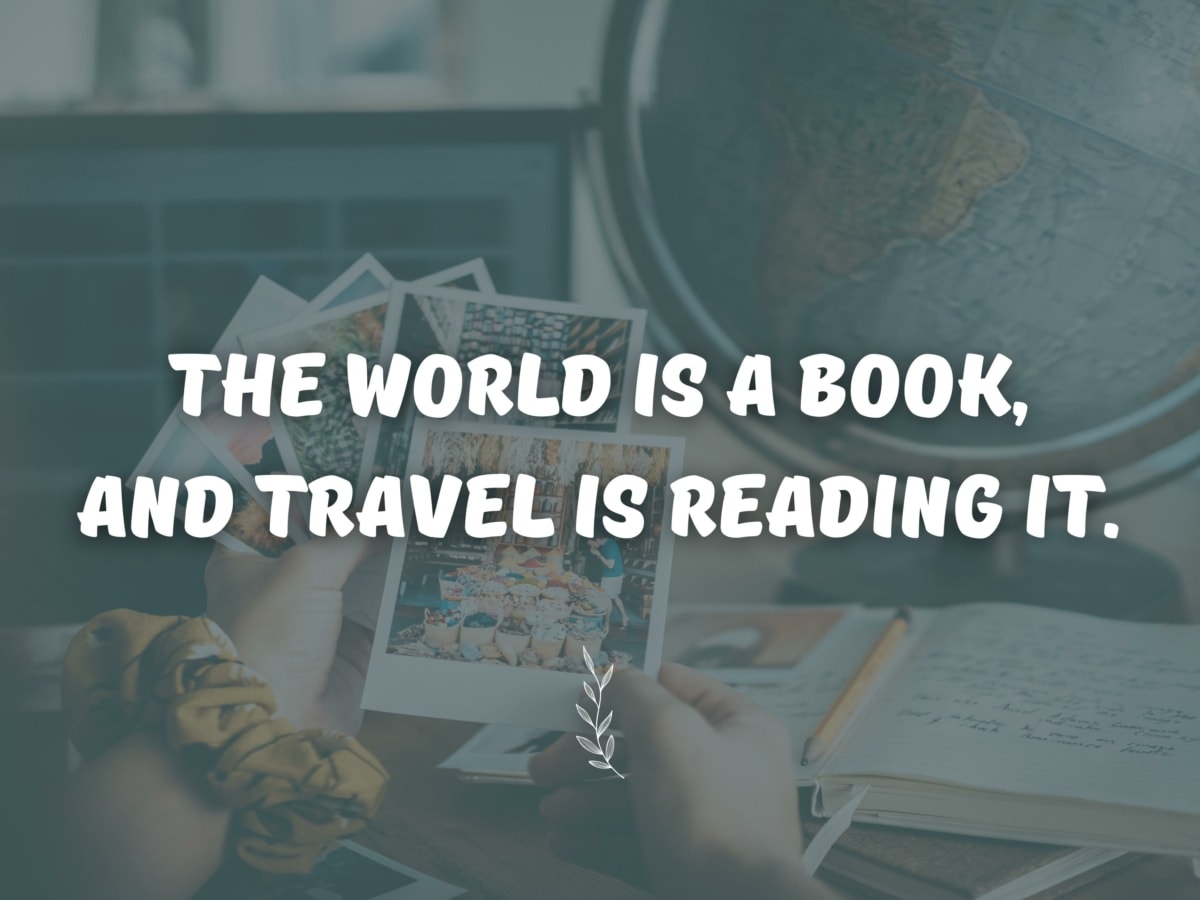 141. Travel with us to travel with joy.
142. Meet the world with open arms.
143. Passport to your dream destinations.
144. We help you escape the ordinary.
145. Explore the unexplored.
146. Push boundaries, set sights high.
147. For the love of journeying.
148. The road to memories starts here.
149. Four corners of the world, endless possibilities.
150. Pack light, travel far, live long.
151. Making travel plans into travel experiences.
152. Let the adventure seize you.
153. Go offbeat with us.
154. Why travel? Why not?
155. Discovering destinations differently.
156. Where adventure meets tranquility.
157. Find yourself through wanderlust.
158. Discover your travel spirit.
159. Embrace the thrill, live for the journey.
160. Don't dream it, travel it.
161. Let the wandering begin.
162. Because life isn't meant to be lived in one place.
163. We make your travel dreams come alive.
164. Unraveling the travel tales.
165. Pack your Adventure.
166. Journey into the beautiful unknown.
167. To travel is to live.
168. Crafting bespoke travel stories.
169. Not just destinations, but experiences.
170. It's not just about the journey, but also the stay.
171. Your perfect travel companion.
172. The ticket to your wonderland.
173. Always exploring, forever discovering.
174. Hop on, let's explore!
175. For those with an insatiable wanderlust.
176. Less routine, more travel.
177. Discover the world, one trip at a time.
178. Crafting journeys, creating joy.
179. We turn your dream vacations into reality.
180. A decision to travel is a decision to live.
181. Expand your horizons, embrace the world.
182. Welcome to a world of wanderlust.
183. Explore, dream, and discover with us.
184. Embrace the spirit of adventure.
185. Journey for mileage, a destination for mind.
186. Travel……..because you can!
187. Wander more, worry less.
188. Every journey starts with a single step.
189. Dare to live the life you've always wanted.
190. Your travel dreams deciphered.
191. The world is your oyster, let's shuck it together.
192. Fulfilling travel dreams, one destination at a time.
193. Let your journey begin!
194. Live life one trip at a time.
195. Lose yourself in travel.
196. The world is waiting. Be a traveler.
197. From mountains to seas, let's wander.
198. With us, every mile is a memory.
199. Weaving travel into tales.
200. Journey matters, not the arrival.
Pick the Right Travel Slogan
And there we are – 200 catchy travel slogans that can give your blog or agency the edge it needs.
Every journey begins with a single step, and the journey of making your brand memorable starts with choosing the right slogan. Use these taglines to spark fascination, build a unique identity and make your readers or customers dream of their next adventure.
After all, in the realm of travel, the right slogans can take your brand places, quite literally.
So, pick the ones that resonate with your offerings, and embark on an exciting journey of blending travel, business, words, and imagination!
For more articles on Travelness check out: