Travel Tips: The Best 99 Travel Tips You'll Ever Need
Traveling is something that you can only learn with experience. The more you travel, the more you experience and learn.
If you are new to traveling, you are most likely to make a whole lot of mistakes at first and that's okay.
With time, you'll know all the things to do and all the things to avoid when planning a trip somewhere or visiting a foreign land.
There are a ton of mistakes you can make as a first-time traveler. These include being reckless, being culturally offensive, missing buses, etc.
You have to think about traveling as you did your first time in a new school. It will take some time but eventually you will get used to how things work.
Meanwhile, here are my 99 travel tips to get you started as a traveler.
The journey might be long and bumpy so hold on tight and brace yourself;
Lets go!
I- Travel Tips Before You Go
1. Find Photogenic Places & Spots Using Instagram
Instagram is one of the most popular social media applications you can resort to if you want to stay updated with the best places in town to visit.
Before you plan a trip to any destination, make sure to check Instagram for all the most scenic places you must visit in that particular town and city.
Each city in every country has certain must-see tourist spots, including places of worship, museums, or even landscapes full of natural beauty that you must visit. Instagram can be pretty useful as a starting point for pinning down which places you should necessarily add to your itinerary.
2. Learn Common Phrases of the Local Language
Visiting a new place will always be easier if you have some knowledge of the local language.
This doesn't mean that you have to spend weeks picking up the new language. It simply means that you can take out a few hours each week before your trip to learn some common phrases in the local language that will help you when in the foreign land.
Such phrases include "I'm sorry", "hello", "thank you" and anything else that you feel is necessary to get you through your trip.
As an example I wrote an article that compiles the must-known phrases when visiting Japan. Check it out.
3. Read a History Book About the Place You Are Visiting
More knowledge never hurt anyone. It's only human to be curious about a place before you visit it. For the sake of both your curiosity and for efficiency purposes, try to grab a hold of a history book about wherever you plan on visiting.
Anywhere you decide to travel will most likely have a rich history and heritage and it only makes sense to read up on some of this so that you enjoy your trip even more.
Read our guide on the best travel books to read that give intense wanderlust.
4. Get to Know Local Customs Before You Go
The one mistake you want to avoid as much as you can when in a new place is to be culturally insensitive or offensive in some way to the locals.
If you are unaware of their culture entirely, you are quite likely to make this mistake. This is why it makes sense to read up a little on the traditions and customs of a place before you visit so that you understand them better and don't risk acting in an insensitive manner.
5. Don't Be Afraid to Take Your Kids with You
Some people are afraid of traveling with their children, especially if their children are pretty young. Although traveling with toddlers or even infants can be exhausting and even terrifying at times, this is no reason to avoid it altogether.
In fact, traveling helps increase knowledge and if a child is made to travel from a younger age, they develop cultural awareness from that tender age and this shapes them up to be informed, educated, and sensitive adults.
6. Get Vaccinated
Some countries have strict travel policies and will not allow you to enter their land until you are properly vaccinated. The reasoning behind this is simple – they wish to prevent the spread of diseases from one country to another.
Even if it is not required of you by the country according to its travel policies, it is always a good idea to get yourself vaccinated before boarding the plane to another country. Why risk passing on some sort of infection or disease to another land when you can easily avoid it altogether?
7. Let Your Family and Friends at Home Know Your Plans
This is perhaps the simplest of all travel tips and is understood even without mentioning. Unless, of course, you have absolutely no friends or family that you are in contact with, it's always a good idea to inform your close relatives and friends about your travel plans.
This is important because visiting a new place is always risky, and it's good to know that someone knows exactly where you are in case you need any help or encounter some sort of an emergency.
8. If You Plan to Visit Someone/staying with Someone, During Your Trip, then Get Them a Present
This shouldn't be too hard to understand. It's only common decency that if you plan on living with someone during your travels, or even just visiting them, you should buy them a present in advance of your trip.
It's best to not leave this till the last minute when you will be chaotic and in a rush. Buy these presents at least two weeks before your intended date of travel to avoid any last minute anxieties.
9. Don't Go into Debt for Travel, Don't Spend Beyond Your Means
Traveling can be pretty expensive. The actual costs that you will incur depend on where you are traveling, for how long, and whether or not you opt for any travel packages.
It is never a good idea to spend so much that you are in debt after your trip. If you can't afford to stay in luxury hotels then don't include them in your itinerary.
As fun as traveling can be, it won't be much fun if you can't afford basic necessities for months after your trip.
II- Travel Planning Tips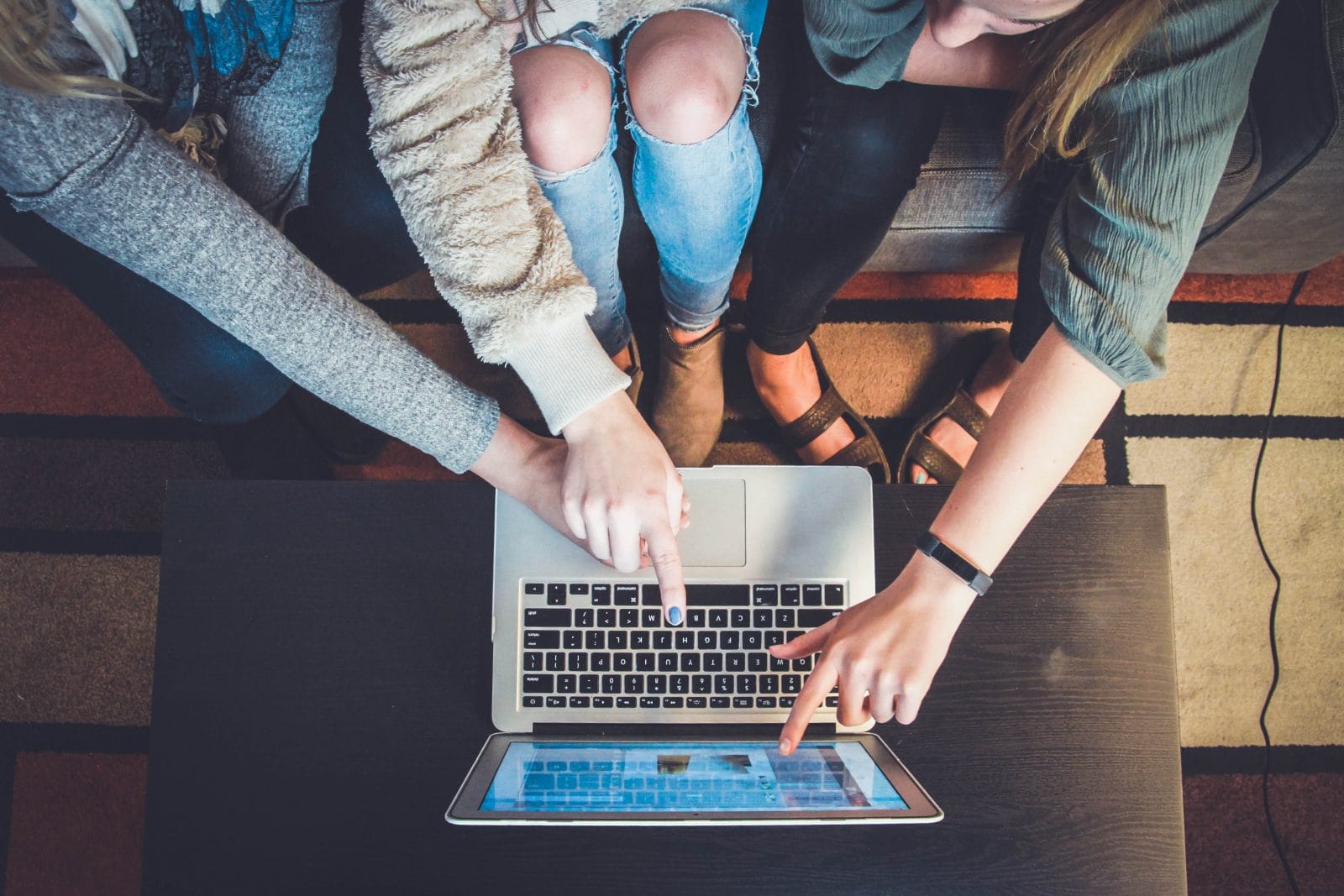 10. Research Your Destination
Before you begin packing your bags and booking your flights, it's important to do some research on your destination. This will help you better understand the culture, customs, and norms of the place you are visiting, and ensure that you are prepared for what to expect.
Some things you might want to research include the climate and weather, local laws and regulations, the cost of living and common expenses, and any potential health or safety concerns.
This will help you plan and pack appropriately, and also give you a sense of what activities or sights you might want to see while you are there.
11. Be Flexible and Don't Over-Plan
Traveling anywhere requires at least a certain degree of flexibility. It is a basic rule of life that everything is more fun when you don't plan it down to every little detail.
While it is important to be organized and responsible when visiting a new place, you should always be open to spontaneity.
If things don't go exactly as you planned, don't be too disappointed because this will most likely ruin the rest of your trip.
12. Book Early for Cheap Flights
Once you have made up your mind about where you are traveling, it only makes sense to book your flights as soon as you can.
You can hire a travel agent, book a package, or even plan the entire trip by yourself, but whatever you choose to do, make sure to get a head start on the process.
No point paying extra when you can get much lower prices by just being responsible enough to book the flights well in advance.
13. Use Points and Miles for Discounts and Even Free Travel
Once you become a frequent flier, you are likely to receive flying points and miles. The more points and miles you gather, the more likely you are to get a discount on your flights. Sometimes, once you have accumulated enough points, it's even possible for you to travel completely free of cost!
Generally speaking, travel websites tend to track your IP address and the prices that they offer you are based on where you are browsing from.
Using a VPN for travel, you can hide your IP address and consequently, you might be able to benefit from lower flight prices. For example, if you were to set your IP address to a lower income country, you may be able to book a flight at a lower price.
Similarly, you may be able to set your IP address to the country from which that particular airline operates, and thereby save on flight costs.
15. Avoid Expensive Hotels and Accommodations, Spend Your Money on Experiences Not on Sleeping
Yes, traveling is expensive; but it doesn't always have to be! There are countless ways you can save money during your travels using hacks such as choosing budget-friendly hotels as opposed to luxury, five-star hotels if you can't afford it.
Remember that the whole point of traveling is to gain new experiences. If you want to sleep comfortably, you can do that in your own home. Make sure that when you do travel, spend on exploring and discovering new places, rather than on comfort.
In fact, the whole point of traveling is to step outside your comfort zone!
16. Write Down Your Hotel Address and Phone Number
Before you set out for your travels, it is pertinent to do some research well in advance. You need to know exactly which hotels you will be staying at, and the smart thing to do is to write down the contact number and address of wherever you will be staying.
This information is important to keep for yourself, as well as for giving it to a close family member or friend lest they have to contact you in case of an emergency.
17. Get a VPN for Travel to Protect Your Internet Connection While Abroad (I Personally Recommend ProtonVPN and NordVPN)
A VPN protects the privacy of your internet connection when you're away from your home country. When in a new country, it makes sense to install a VPN well in advance of your travel for the sake of internet privacy.
There are certain websites that you are accustomed to using that may even be blocked in the country you are traveling to. A VPN can make sure that you can access your favorite sites regardless of where you are.
ProtonVPN and NordVPN are two reliable VPNs you can install before your travel dates.
18. Take Cash with You and Extra Credit/debit Card
Remember that when traveling, it's always good to be prepared for the worst. Anything can happen during your travels, things can go wrong and you must be prepared.
As such, always make sure to travel with your debit and credit cards, along with cash. It's important to have both options in hand because depending on where you are traveling, one option might work while another might not.
For example, if you are in a particular city, some areas such as large malls and restaurants might accept a card while marketplaces and bazaars etc. might only accept cash.
Never make the mistake of limiting your options to only one of the two.
19. Let Your Bank Know You're Traveling
It's always a good idea to inform your bank that you will be traveling and give them your travel dates. This is important because it's possible that your ATM card or debit card might not work in a foreign country unless your bank allows it.
You might get into a very sticky situation if you somehow run out of cash sooner than you expect and your debit card refuses to work. So make sure to get these technical processes sorted out well in advance of your trip to avoid any inconveniences during the trip.
III- Packing Tips for Travel
He who travels happily must travel light.

Antoine de Saint-Exupery – One of the best travel quotes out there
20. Pack Light
When going on a trip, it makes sense to pack as light as you possibly can. The more things you carry with you, the more inconvenient things are likely to be for you.
Let's say your trip comprises of visits to a number of different cities or even countries. The fewer things you carry with yourself, the easier it will be for you to maneuver and move around.
Additionally, the fewer things you carry, the less likely you are to lose things.
21. But Take Extra Underwear and Socks
It doesn't take a genius to understand why this is so important. Remember that no matter how much you pre-plan, it isn't possible to think of almost every possible thing that can go wrong in the trip.
You also don't know if your plan might somewhat change along the way. For example, let's say you decide to extend your trip by a few days.
The smart thing to do is to avoid all these problems and simply pack a few extra pairs of socks and some extra underwear.
22. Pack a Pair of Sneakers
The most important thing to keep in mind while packing is that your comfort must be your first consideration.
If you aren't comfortable with the clothes you have packed or the things you have kept with you, your entire trip might get ruined.
You also generally have to walk a lot during trips as you go about exploring and discovering new cities and towns.
This is why it's always a good idea to pack at least one pair of sneakers with you, wherever you go. Sneakers are comfortable, durable, and perfect for walking long distances.
23. Carry a First-aid Kit
Whether you are traveling alone or with a group of people, you alone are responsible for your health along the way.
It is possible for you to encounter any number of accidents or incidents on your trip. You could get a small injury like a broken nail or stubbed toe, or a bigger injury, such as a fracture.
In any case, having a first aid box with you at all times of your travel is absolutely essential.
24. Always Get a Compeed for Your Feet – Thank Me Later!
Compeed dressings are meant to relieve you of the pain of blisters on the feet. When traveling, there are usually such large distances to cover that you can get blisters very easily.
Blisters are naturally painful and uncomfortable and can potentially make the rest of your trip not as much fun for you.
So do remember to keep some compeed with you at all times during your travels.
25. Bring Your Normal Clothes You're Comfortable in with You
No matter where you are traveling to, you aren't likely to have too great a time if you aren't comfortable.
While fashion is important, the first rule of fashion is that you must be comfortable in what you wear. So make sure to at least bring two to three outfits that you know you are 100% comfortable in.
26. Wear Comfortable Shoes You Already Broke into
It's common knowledge that new shoes can be pretty uncomfortable the first few times you wear them. This is why it's never a good idea to take new shoes that you haven't worn too often along with you on a trip.
It's possible that the new shoes start to dig into your toes, or hurt the back of your heel.
Old is gold, so stick to what's comfortable!
27. Don't Bring Clothes That Need Ironing
While it is possible for you to take a steam iron along with you on your travels, it will just be an added inconvenience.
Ironing also takes up a whole lot of time you could have spent exploring the new land you are in.
The solution is simple – simply make sure to take clothes that you know for a fact won't require ironing.
28. Always Pack a Hat and a Sarong/scarf
There are certain accessories that prove to be very useful during traveling. A hat or a cap is one such accessory. Hats can protect you from the sun, particularly if you are heading out towards a tropical climate. Hats also look stylish.
A scarf can also serve multiple purposes. If you are going to a country where you are required to dress 'modestly', a scarf can be pretty useful. Scarves can also sometimes look very fashionable.
Similarly, if you are going to a beach location, a sarong is a necessary item to pack.
29. Mark Your Luggage and Write Your Name and Contact Information on Them
If you have ever traveled on a plane before, you will realize just why this is so important. Flights nowadays are often booked. Among so many passengers, it's very easily to lose some or your entire luggage along the way.
This can easily be avoided. All you have to do is make sure that all pieces of your luggage have your name and proper contact information on them.
This way, even if you do lose your luggage, you can be assured that it will always make your way back to you.
30. Take Pictures of Your Luggage and Clothes
This is purely a precautionary measure. Just writing your name and contact information on all pieces of your luggage sometimes isn't enough.
It's also a good idea to take pictures of all pieces of your luggage and clothing just in case something goes wrong.
31. Take a Photo and Make Copies of Your Passport and Important Documents
This is one of the most important pre-travel steps you need to take.
It's always a good idea to have copies of each of your important travel documents including your passport, your tickets, hotel bookings, and any other crucial pieces of information or documents you need to travel.
IV- Travel Tips for Packing Tech
32. Get Your Phone Unlocked Before You Leave
Make sure that your phone is unlocked before you leave for any trip. You don't want to face any complications accessing your phone when in a completely foreign land.
33. Invest in a Good Travel Camera
There is little point of traveling if you aren't going to make a whole lot of memories and make sure that at least some of those memories are caught on camera and preserved for you to keep for years and years.
This is why it is always worth investing in a decent travel camera well in advance of your trip. The Canon G5X M2 is one camera certainly worth investing in before your travels.
34. Bring an Extra Camera Battery
Cameras usually come with batteries.
Duh!
It's possible for those batteries to run out or for something else to go wrong with those batteries.
As such, always make sure that you carry extra camera batteries with you each time you travel.
35. Bring a Powerful Power Bank
A power bank is a device that can help you charge your phone when on the go. This device is particularly useful during traveling because even if you do take your phone charger with you, a number of things could go wrong.
It's possible that the charger begins to malfunction or that you are on some cruise or on an exotic island where there is no way for you to charge your phone.
That's why I actually have 3 or 4 myself 😀
36. Put Electronics, Medications, and Extra Clothes in Your Carry-on
A carry-on bag serves many purposes during traveling. This bag is where you store all of the extra things that are very useful to you such as necessary medications, electronic items such as your laptop and laptop charger, power bank etc.
You might even want to put a few pairs of extra clothing inside your carry on, just in case you need to freshen up during the journey.
Opening the main suitcase mid journey is impossible, so all of the important things that you might need should be stored in your carry on.
V- Travel Tips While on the Road
37. Go to the Airport Early
This is perhaps the number one rule of traveling – you must get to the airport well in advance of your flight.
It's always better to be early rather than late. So quit being lazy. On the day that you have to travel, wake up extra early, have a good breakfast, make sure all your stuff is with you and is sorted out, then head on over to the airport!
38. Go to the Bathroom Right Before Boarding on a Plane or Taking a Bus
One of the most uncomfortable aspects of traveling is not having access to one's own bathroom. Since traveling is all about stepping outside your comfort zone, you must not mind this too much.
In order to avoid having to go to the bathroom while traveling, make sure you use the bathroom right before boarding a plane, a ship, a bus, or any other vehicle where it might be difficult to use the washroom.
39. Get a Window Seat So You Can Lean Against the Wall when You Sleep
Although this isn't necessary, the window seat is always a good seat to select, when on a bus or plane.
Not only is this a more comfortable seat because you can lean against the window and fall asleep, the window seat also offers the best views, especially from an airplane.
40. Get the Closest Seat Possible from the Doors on the Plane, This Will Save a Huge Time Going Through Customs
If possible, make sure to get a seat as near to the doors of the plane as you possibly can.
The nearer you are to the exit of the plane, the earlier you can exit the plane, and the sooner you can get clearance from customs.
This is particularly important if you have to take a connecting flight because you cannot afford to get late for it.
41. Stay Hydrated on the Plane and on the Road
When traveling, it's sometimes impossible to remember to drink enough water.
Always make sure that whether you are flying or on the road, you have water with you.
Traveling to another country is scary enough, especially for first timers. You don't need the added stress of encountering any health problems when in a foreign land.
So drink as much water as you can!
42. Get a Water Filter Bottle and Drink Tap Water Whenever You Can.
It may not be possible for you to find mineral or bottled water easily when on the go.
The easiest thing to do is to simply carry around a water bottle (with an included filter) with you and fill it up with tap water wherever you may find it.
VI- Travel Tips when Arriving at Your Destination
43. Don't Change Your Currency at the Airport
If you are a frequent traveler, you may have realized that it is never a good idea to get your currency exchanged for the foreign currency when at the airport.
This is because the airport often tends to overcharge and give you a rate higher than what you would get from anywhere outside.
44. Track Your Spending
Each time you travel, you will have a fixed amount of money with you. As such, you need to spend it wisely.
Make sure you keep a track of all the money you are spending on internal commute, food etc.
Carry a small notebook in your handbag, or use a dedicated budgeting app, and make a note of each time you spend money so that you don't go overboard or run out of cash.
45. Don't Be Afraid to Pay to Get Your Laundry Done, It's Totally Worth It
Whichever hotels you choose to stay at will most likely have a laundry service. You may be unwilling to use the service because of the money you will have to pay for it.
It's best to however pay that money and get your clothes laundered because you will be saved from a whole lot of inconvenience later.
Fresh, clean clothes are definitely a blessing, especially when you're in a foreign land.
VII- Travel Tips During Your Trip
46. Wake Up Early
The whole purpose of travel is to explore and discover new places. As such, you want to make the best of your time in the foreign land.
Make sure that you plan out activities for each day of the trip in advance and during the trip, wake up bright and early each day so as not to waste any precious trip time.
Remember, you can always sleep once you're back home!
47. Try to Exercise During Your Trip
Because traveling can be so chaotic in itself, you may forget to care about your physical and mental health. A little bit of exercise goes a long way in this regard.
You can wake up early and do some morning stretches and yoga before starting your day. Alternatively, you can even use an application to keep a track of the number of steps you walk each day. Set a target number of steps and make it your goal to meet your target each day.
48. Eat Local Food Frequently
There is little point visiting strange new lands if you aren't willing to step outside your comfort zone. When in a new place, make sure to try out all the local delicacies instead of sticking with food that is readily available.
49. Don't Be Ashamed to Buy Souvenirs
It can be tempting to buy souvenirs such as bells, magnets, decorative items, or T-Shirts when in a new place.
It's always a good gesture to buy such things for your family and friends back home or even just for yourself so that you remember this trip for a long time to come.
50. Visit Famous and Touristy Places
As obvious as this sounds, some people visit a place and miss out on some of the most famous places to visit because they aren't aware of them.
Do your research in advance or talk to local tour guides and make sure you visit all the must-see places when in a new place.
51. But Don't Hesitate to Get off the Beaten Path
While touristy spots are always a delight to visit, sometimes, there are places that no one talks about or visits about are pretty charming. In fact, if you want to get an authentic vibe of the place, its best to sometimes visit places that aren't particularly famous among tourists.
52. Also, Don't Eat at Restaurants in Touristy Places
The problem with only sticking to spots and restaurants that are 'touristy' is that these places often tend to get pretty crowded. You also won't get a feel of the local culture and cuisine if you only stick to restaurants specifically designed to cater to tourists.
53. Wear Sunscreen
This is particularly relevant if you are visiting a tropical region or island. The rays of the sun tend to be pretty strong in these places so make sure to apply sunscreen on all parts of your body that will be exposed to the sun.
54. Always Have Snacks with You
Traveling tends to make you pretty hungry, especially when your trip involves a whole lot of adventure an if you're constantly on the move. Because you can't always stop at restaurants it's best to keep some snacks with you on hand in case you get hungry.
55. Put Down Your Cellphone and Enjoy the Moment
The one mistake you should never make when on a trip is to be constantly using your phone. In fact, you should try to avoid social media as much as you can when on vacation. Put your cell phone away, talk to those around you, and enjoy each little moment to the fullest!
56. Visit Historical Places at Lunchtime, They Are Usually Less Crowded Between 12:30 and 13:30
If you are in a town or city that is home to a number of historical landmarks that are open for tourists to visit, make sure you plan your visit around lunchtime. This is the time when these landmarks are least crowded and you can even manage to get decent photographs.
57. Go to Local Markets
Local markets everywhere have a charm of their own. No matter where you are, make sure to visit the night markets and day markets because these can both be pretty interesting in their own ways.
Some places even have floating markets – markets built over flowing water. If you come across any of these, make sure to explore well.
58. Try New Food, Even if You Think You Won't Like It
There is little to no point in traveling if you're only going to stick to what's considered 'safe'. Each place you visit will have certain local culinary delicacies that you should at least try out, even if you think you might not like them. Traveling is about collecting new experiences after all!
59. Go on Free Walking Tours
If the city or town you are visiting has the option of availing free walking tours, make sure you go for these. These walking tours generally tend to be guided and can tell you a lot about the history and culture of the place you are visiting. It's always good to learn!
60. Make Friends with Locals
Making friends with the locals has a whole lot of advantages of its own. For starters, you can learn some of the local language. More importantly, the locals can guide you on the best places to visit in town and perhaps tell you where you can get the best local food.
61. Make Friends with Other Travelers
It's always a good idea to befriend those you are traveling with. Not only does this give you a certain support system when in a new land, you can also explore and discover new parts of the city with the other travelers. It's always more fun when there are more people.
You can even get to know more about the travelers' home county and this in itself is a learning experience.
VIII- Travel Tips to Live Unforgettable Experiences
62. Break out of Your Comfort Zone
The number one rule of traveling is that you step outside your comfort zone and are willing to have all sorts of new experiences.
During your travels, you might sometimes face situations that are entirely unfamiliar and where you may feel where you are uncomfortable and that is perfectly okay.
63. Get Lost on Purpose
Strange as it sounds, sometimes, the best way to discover yourself is to get lost deliberately. When in a new, strange land, try to be as adventurous as you can, and what's more adventurous then getting lost?
So shut your phone and aimlessly walk the streets of a foreign city until you don't know where you are.
64. Do Something That Scares You
At home, it's okay to stay away from the things that tend to scare you, but not while you are traveling. During your travels, make sure to do things you were otherwise too scared to do. For example, if there's something you always wanted to try but never got around to it, make sure you go for it when you're on your trip.
The only thing you need to ask yourself is, what's the worst that can happen?
65. Be Spontaneous. Say Yes to Interesting Opportunities and Don't Stick Blindly to Your Plans
Life is supposed to be an adventure, more so when you are traveling. During your travels, make sure to be as spontaneous as you can.
While it's important to plan out your activities for each day, it's equally important to take life as it comes to you and not be too stringent if things don't work out exactly how you plan them.
66. Experience Traveling Alone from Time to Time
While it's always fun to travel in groups, it's also sometimes fun to travel by yourself. Traveling by yourself can sometimes help you gain a whole new perspective on life. It can also be enriching for your soul to travel alone.
Being by yourself and discovering new places is fulfilling in itself.
67. Go Somewhere New Every Year
While traveling anywhere is a learning experience, the more places you discover, the more you are likely to learn. As such, make it a point to visit a whole new place each year.
The more places you travel, the more you learn about different cultures, histories and traditions, the more foods you discover and the more lifestyles you experience.
68. If It Feels Wrong, It's Probably Wrong. Don't Take Unnecessary Risks
Remember that are instincts are almost always right. If you are in a new place or situation that doesn't feel right to you, get out of those situations as soon as you possibly can. Taking risks is important but taking unnecessary risks is stupid.
Remember that if you mess up, no one can come to your rescue so far away from home. So be smart and careful whenever required.
IX- Travel Tips for Photography & Tech
69. ABC: Always Be Charging! Charge Your Power-bank and Your Devices Whenever You Have the Chance
You want to make sure that you don't run out of charge in your phone or any of the other essential devices you need to carry with yourself. The easiest thing you can do is charge your phone and power bank overnight each day of the trip. You don't want your phone to be off when you are out and about taking pictures!
70. Get a Local SIM Card with Internet Data for Your Phone
This will be useful in case you need to contact friends and family back home. Remember, anything can happen when you are on a trip, far away from all that is familiar. This is also particularly important if you are traveling alone.
Furthermore, data is important even just to access GPS settings on your phone. Imagine that you are in a new place and get lost only because you cannot access maps on your phone.
71. Always Take Your Camera with You, Always!
Make sure that wherever you go, you carry your camera with you and that your camera is fully charged. You might not realize the importance of a camera today, but someday, years from now, when you want to look back at the memories from the trip and you have only the photographs you took, you will realize just how important a camera is.
72. Don't Forget to Take Epic Photos of What You're Seeing
Photographs will be the only memories of your trip for years to come. Even when you are old and wrinkly, photographs remind you of the places you have visited and the people you have seen,
So make sure that whichever photographs you do end up taking are memorable and epic!
73. Take Plenty of Photos at Sunrise and Sunsets.
Sunrises and sunsets are two of nature's most incredible phenomena. Some of the best pictures you can capture are those of the sun rising and setting because this is when the sky is in stunning shades of orange and pink. So make sure to get plenty of these if and where possible!
74. Cloudy Days Are Actually Excellent for Portrait Photos
Many people believe that only sunny day pictures turn out decent and avoid taking pictures when the sky is overcast.
Contrary to popular belief however, cloudy days actually make for excellent backgrounds for photographs, particular portrait photographs.
So next time the sky is cloudy, there is no need to shy away from pictures!
75. Take More Photos of Yourself in Those Places
Remember, it's not all about landscape photography. It's also somewhat about taking pictures of yourself in whichever place you are visiting.
Years from now, you will want to remember the time you were visiting that place. So make sure to get great shots of yourself with the most popular landmarks of that city.
76. Take More Photos of and with Locals
These are important because years from now, these will make for excellent memories. Make sure that each town or city you are visiting, you get at least a few shots of and with the locals.
Locals everywhere are different from each other. They may for example have a unique style of dressing that you want to capture, for memory's sake.
77. Save Memories, Don't Fake Memories. Your Photos Are Meant to Remind You of Good Times, Not for Showing off to Others.
Remember that the purpose of taking pictures on a trip is to preserve the memories from the trip, for your own sake, and no one else.
If you spend most of your trip going around taking 'aesthetic' or 'Insta-worthy' pictures then you might as well not go.
X- Travel Tips for Security & Transportation
78. Don't Wear Your Purse on One Shoulder. Rather, Wear It Around Your Body
This is a safety precaution. While traveling, as you go about exploring and discovering a new town or city, it is common that your things may get stolen or misplaced.
As a result, it's always best to make sure that your stuff is tightly strung across your body. That way, you can keep an eye on your valuables at all times.
79. Never Carry Your Wallet in Your Back Pocket.
If you are visiting a town or city where theft or pick pocketing is common, you don't want to risk your things getting stolen. As a result, you must take all necessary safety precautions.
Keeping your wallet in your back pocket is never a good idea because a thief may easily steal it, so avoid this as much as possible.
80. Be Aware of Pickpockets and Scams
In some countries and cities, street crime and theft is pretty common. If you are visiting any such city, you must be sure to be as careful as you possibly can. Always be on the lookout for pick pockets and don't trust anyone blindly when in a foreign land.
81. Use Public Transportation in Big Cities
If you are visiting any of the major cities of the world such as Tokyo, Paris, London, or new York, it's always best to stick to public means of transportation such as buses.
Public transport generally tends to be much safer than private taxi services.
82. If You Need a Car then Rent It. It's Cheaper Than Hiring a Driver or Taking Taxis Every Time
If for some reason, public transportation isn't an option for you and you would much rather travel by car, make sure you rent out a car. Renting a car is much more practical and affordable option than taking taxis all the time. Taxis can sometimes be really expensive and even unsafe in certain situations.
83. If You Hired a Driver, Take Pictures of the Car, the License Plate, and Relevant Details About the Car and the Driver. Just in Case
When in a completely new land, there aren't a lot of people you can trust. Anything can go wrong and you always need to be on your guard. When traveling by taxi, make sure you have pictures of the driver, the car and the license plate, just in case.
84. Never Leave Any Valuables in Your Car, Ever!
While you can afford to be reckless when you're at home surrounded by friends and family who love you, you must always be extra careful during your travels.
Never forget any of your valuables in a public place.
You most likely won't get them back.
XI- Common Sense
85. Check if You Forgot Something in Your Hotel Room Before Leaving
It doesn't take a genius to understand why this is so important.
It's possible that you may not gather all your things before leaving and forget some things in the hotel room, so always double check.
86. Don't Throw Trash on the Street
You wouldn't like it if someone came to your country or city and littered the streets. Littering is extremely disrespectful and ill-mannered so make sure to avoid it.
Each place you visit is likely to have dustbins where you can throw your trash, so follow rules and be on your best behavior.
87. Be Eco-friendly and Minimize Your Trash
It's never too late to start thinking about your planet. During the course of your trip, try to minimize your trash in as many ways as you possibly can. A good start would be to carry around a single water bottle with you instead of buying plastic water bottles all the time.
88. Also Don't Buy Anything Made of Animal Parts!
Caring about animals goes hand in hand with caring about the planet.
Avoid at all cost buying anything that is made up of animal parts. Such as handbags made from crocodile leather, lined with tiger fur, or anything made from giraffe parts, for example.
Purchasing souvenirs made from animal skin to bring home with you is ill-advised, just DON'T do it.
89. Don't Take Your Trip Too Seriously.
Remember that the primary purpose of your trip is to have a ball. Stop trying to take each aspect of the trip too seriously. Let loose, have fun, and treat everything as an adventure.
If you get lost on your way back to your hotel, stay calm, enjoy the moment while it lasts. You will find your way back eventually!
90. Expect Everything to Go Wrong
It's always best to be prepared for the worst. Remember, any number of things can go wrong during your trip, from the time you board your flight till you come back. Mishaps are simply a part of life. Take them as you come and try to enjoy the journey regardless.
91. Don't Lose Your Temper when It Does
When things don't seem to be going your way, remember to stay calm. Have faith that everything will work itself out eventually.
There is no need to get wound up about things that are beyond your control and the least productive thing you can do is get angry or lash out on others when things don't go your way.
92. Be Kind with Your Travel Partner. Try to Understand Each Other and Avoid Getting into an Argument or a Fight.
During traveling, it's fairly common for people to get irritable with those they are traveling with. It's possible that the people you travel with have personality differences to you.
Don't let this ruin your trip however. Be understanding of everyone's wishes.
Checkout this wonderful video of the Flying The Nest channel where 4 couples share their best advice about How to travel better as a couple:
93. Also, a Fight Doesn't Mean the End of Your Relationship/friendship. Don't Be Too Proud to Apologize
Even if you do end up having a fight or two with your travel partners, this is perfectly okay. It doesn't have to imply the end of your friendship or relationship. It is a fight and you will get over it.
A squabble or two are common when traveling with people. Just remember to not take it to heart or let it ruin your trip, or even worse, your relationship.
94. Compromise, Compromise, Compromise!
The key to a successful trip is to compromise as much as you can with those you are traveling with. Remember, they may have preferences you have to take into account.
This is particularly relevant when you are traveling with your partner our with a group of friends. Each person may have a different place they may want to visit, and you may sometimes have to give up some of the places on your 'must visit' list for them, even when you don't want to.
95. Slow Down to Enjoy Your Vacation and Never Let Yourself Be in a Rush
While you do have to cover a lot of places and activities during you travels, make sure to take things slow at times and enjoy yourself thoroughly.
It does make sense to plan out your itinerary well in advance, but you don't always have to be on the move. Allow enough time for yourself to soak in each moment so that you enjoy to the fullest.
Simply running from one tourist attraction to the next isn't always important. What's important is to make sure to enjoy yourself, wherever you are in that moment.
96. Keep an Open Mind and Don't Judge Other Cultures
A lot of tourists make the mistake of being judgemental and insensitive when visiting a new place.
If you want people to welcome you to their country, you need to be sensitive towards their culture, heritage, religion, and traditions.
Avoid doing anything that might be offensive. For example, do not visit a mosque or temple with light clothes as this may be considered disrespectful.
97. Don't Assume That You Know More About a Country or a Culture Than the People Who Actually Live There
No one can know more about a place than its inhabitants. Be very careful to not act arrogant when visiting a new place.
Locals will consider this to be tactless and disrespectful.
Remember, you are only a tourist, not a resident. You should be open to learning new things, but always remember, you know less than them. It is their country after all!
98. Be Polite, Smile Often, and Be Friendly
This is a good idea regardless of where you are traveling. Always appear a friendly as you possibly can.
You must be friendly to the locals as well as to your fellow travelers. People always love to be around friendly people and the more kind and outgoing you are, the more you are likely to enjoy your trip!
99. Always, ALWAYS, Be Respectful.
This is something you must always remember, regardless of where you are traveling. Make sure you are respectful at all times during your travels. Each place you visit has a unique culture, heritage and traditions. In order to learn about these, you must first and foremost be respectful of these differences.
If someone welcomes you with open arms into their country, you don't want them to think that you are being offensive to their history, culture or traditions.
For more articles on Travelness check out: