Top 10 Best Cycling Routes in London
I love cycling, and I've lived in various parts of London during many periods of my life.
Combine those two vaguely-related facts, and you get a man who has zoomed and zipped around many parts of the city's streets. Cycling in London is great, and the city and its surroundings are fantastic for exploring by bike.
So in this tell-all guide, I've brought you the 10 best cycling routes in London. I've covered longer routes, shorter jaunts, family-friendly stuff and everything in between. No matter what sort of bike ride you're looking for in London, we've got it in this guide.
Grab your helmet, slide into that saddle, and come join the fun!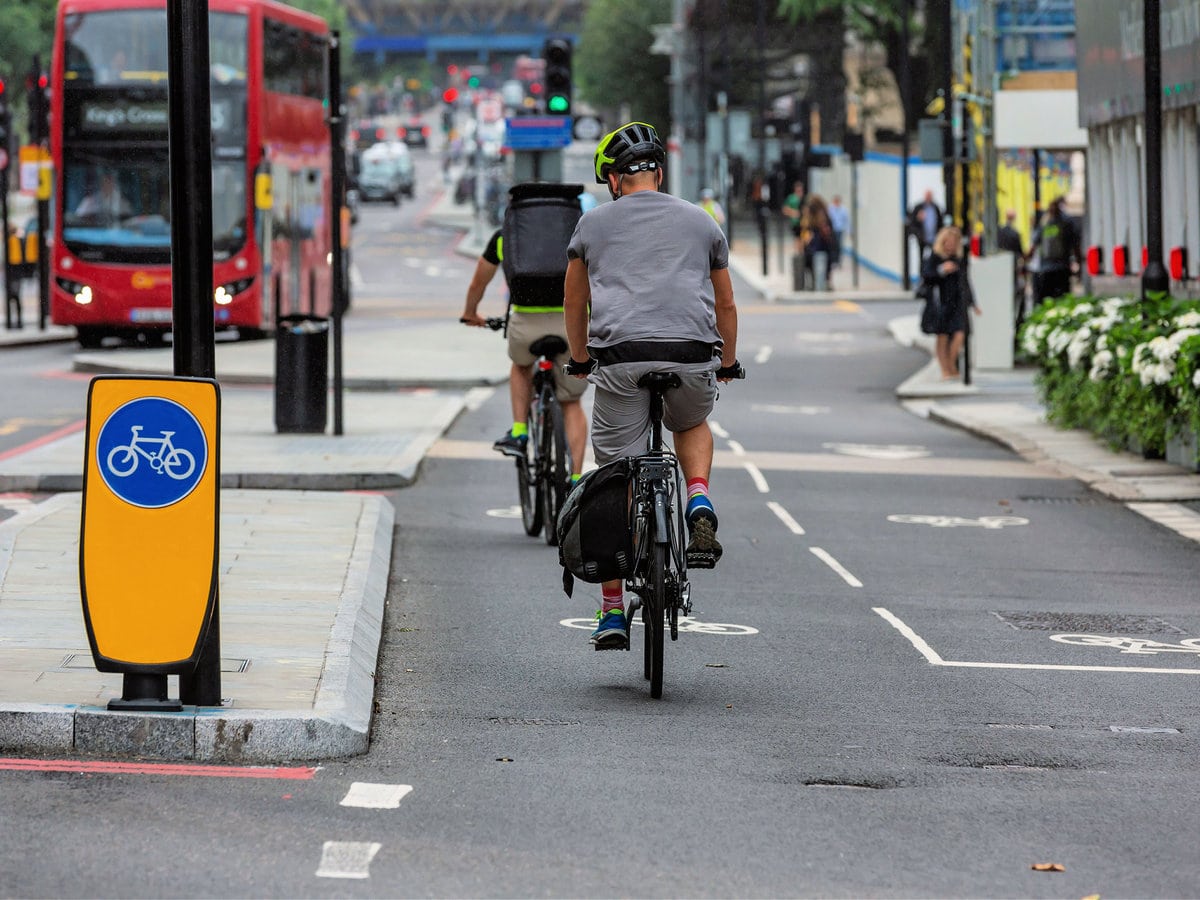 1. Hyde Park Loop
To kick things off, let's start with a simple loop around the city's most famous park.
Begin in the southeastern corner of the park (close to Hyde Park Corner underground station), then ride around the entire perimeter of the place. When you get back to where you started, follow the big lake (that's The Serpentine) in another big loop, which will eventually bring you back to where you started for the second time.
That's the most logical route, but in reality, you can do it whichever way you choose.
All in all, whichever way you tackle a loop around the park, your circuit will probably measure in at around 7 miles (11km), and you'll see pretty much all of the place… including Kensington Palace, Kensington Gardens, lots of statues, lots of people, and endless packs of swans and geese.
Because Hyde Park is so popular, some people think it's overrated. But those people are wrong—Hyde Park is a lovely place to hang out, and this is a great easy ride.
2. Regent's Canal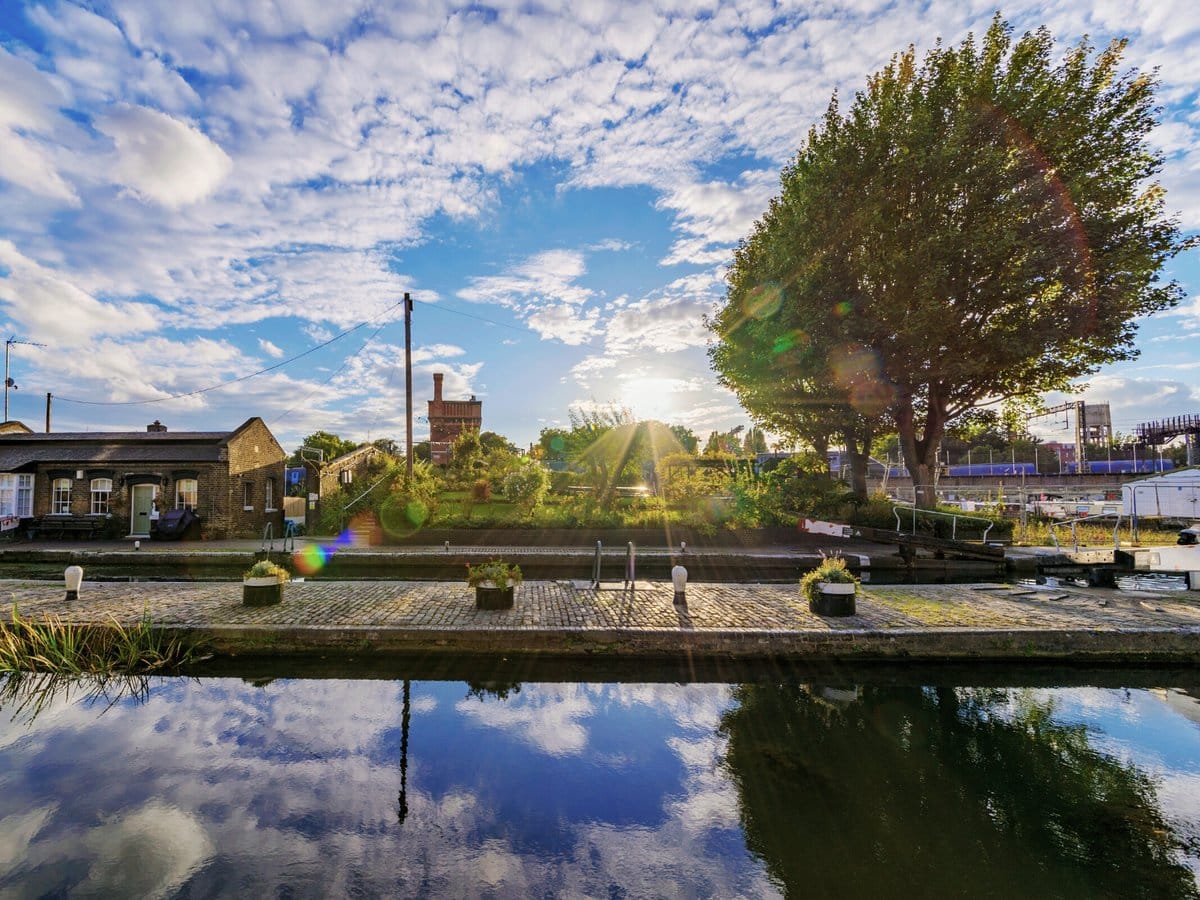 This might be controversial, but I think the best London bike rides are the city's canalside bike rides. There are loads of different ones you can tackle, but if you want to hit lots of sights in a short time, the Regent's Canal route is a brilliant bet.
The Canal runs for 8.6 miles (13.8 km), just north of central London. If you follow the canal for its entirety, you'll see Camden, Little Venice, the back of London Zoo (where, if you're lucky, you might catch hyenas being fed!), Limehouse Basin, Canary Wharf, and lots of kayakers.
Best of all, this part of the canal changes hugely as you ride along it… so although you're following one sole canal for the entirety of the ride, it's really diverse.
You'll also ride right by Word on the Water, a barge-based second-hand bookshop. It's one of my favorite places in London, and it has a surprisingly-massive collection of excellent stuff.
3. Battersea Park to Greenwich Park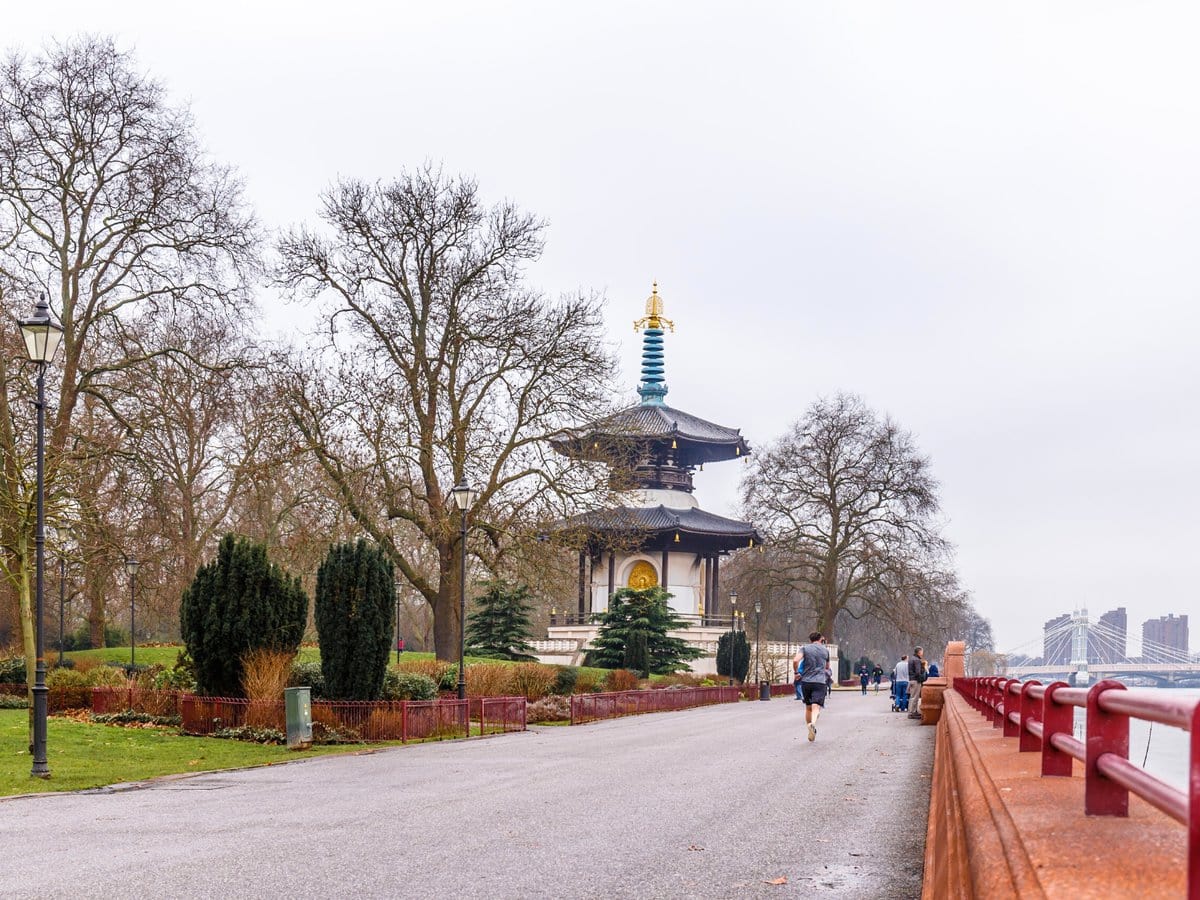 Greenwich Park and Battersea Park are two of my favorite parks in London. And sandwiched between them, you get some of the city's top highlights.
I recommend zooming between the two parks by riding right along the banks of the Thames, where you get great cycle lanes, a ridiculous number of famous sites, and photo-snapping opportunities every two minutes. Yeah, there are quicker ways to tackle the route, but those ways are much less scenic.
If you follow the river, you'll pass some of London's most iconic sights, including Big Ben, Tate Modern, Tower Bridge, the London Eye, and plenty more. And on top of that, you'll pass through famous districts including Southbank, Vauxhall, Lambeth and Greenwich.
On a warm, sunny day, this is honestly one of my favorite bike rides in the world. It's a perfect example of how urban cycling can be really great.
4. The Tower of London to Big Ben
If you want to cram as many sites as you possibly can into as short a distance as you possibly can, this is the route for you.
It follows some of the above-covered route from Battersea Park to Greenwich, but it's shorter, easier, and it's on the northern side of the Thames. And because it's so short and flat, it's a good option if you're riding on London's ever-present pay-to-borrow city bikes (which we've covered in much more detail later in this guide).
You bookend your ride by visiting two of the city's most famous sites. But between them, you'll also see the London Eye, great views of the Southbank Center, the city's most famous bridges, and much more great stuff.
If you're more interested in famous sites rather than a really fulfilling ride, this is for you. It's short, flat, fun, and interesting, and lots of tourists tackle this route every day.
5. Richmond Park Circular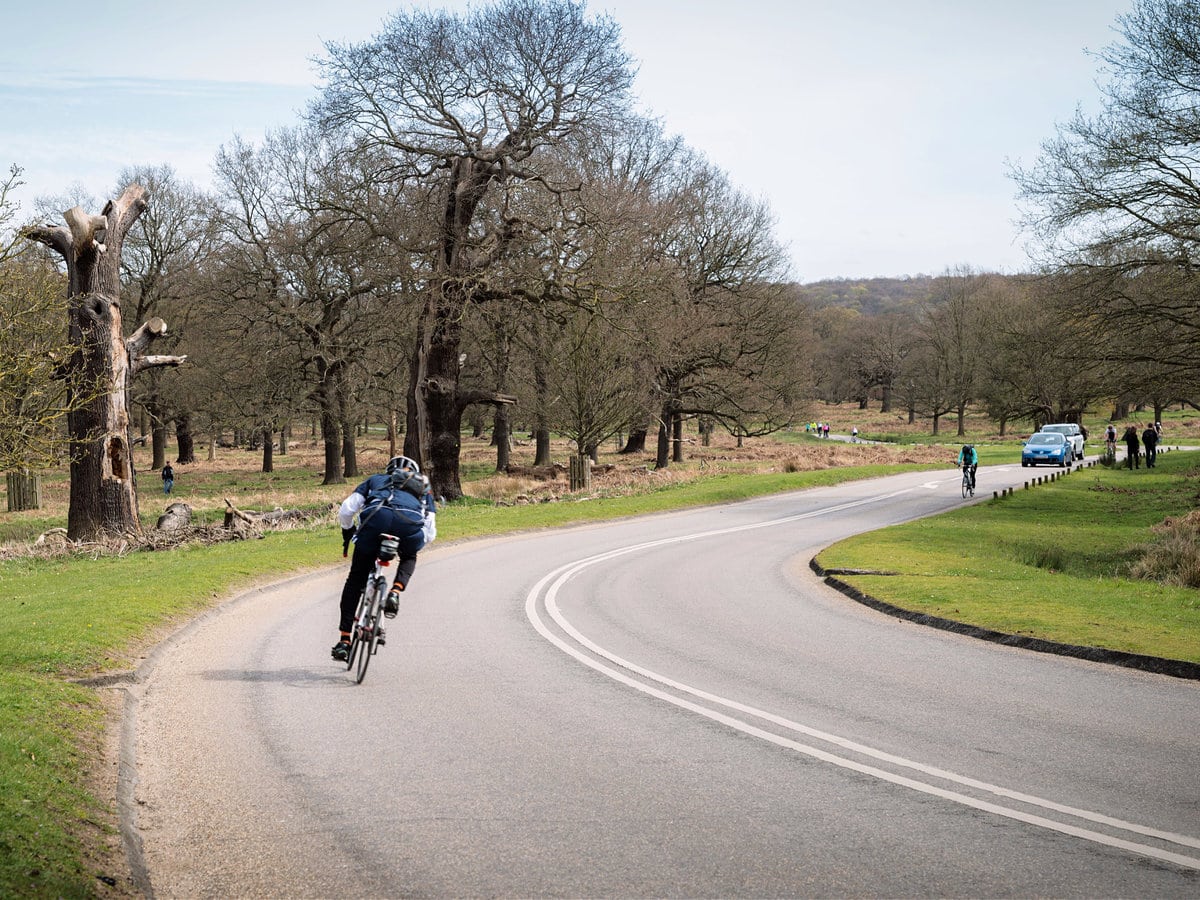 If you're looking for easy, gentle, pretty, and family-friendly, it doesn't get much better than this.
Richmond Park is one of my favorite places in London, and it's impossible not to fall in love with the place. Ask any local for the best park in the city, and they'll probably recommend Richmond.
In the far west of the city, it's home to loads of free-roaming deer, and you can't visit the park without spotting them. For a lovely day out, take a picnic, cycle slowly around the entirety of the park, and point at all the deer while saying things like 'oooh, they're so cute'.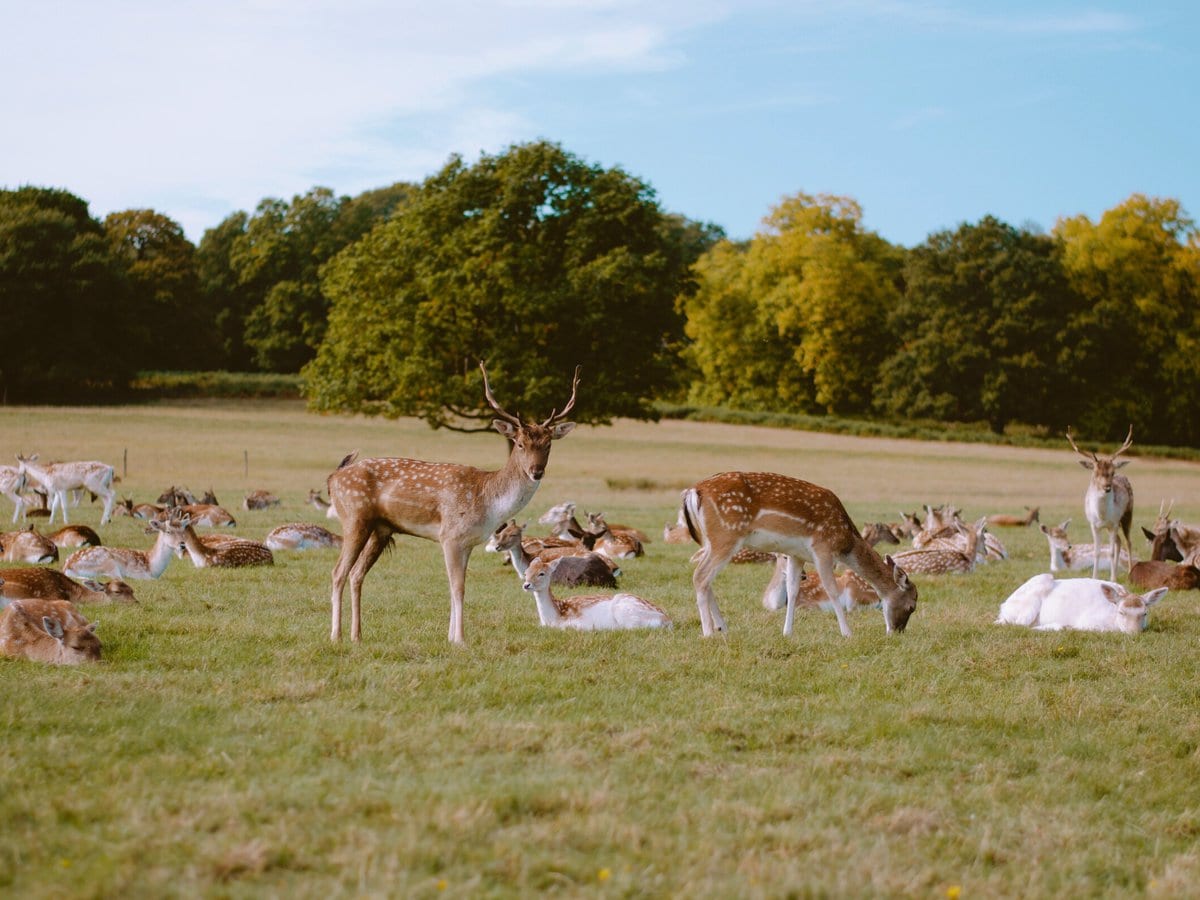 To explore Richmond Park properly, and to see most of its highlights, I recommend riding around the sort-of perimeter of the park (via the major roads) before then cutting diagonally across the park, so you cross the pretty lake. You can start from any part of the park.
If you're traveling with kids, they'll absolutely love this one. I can't recommend it enough.
6. The Wandle Trail
If you want to explore some accessible rural landscapes without venturing out of London, the Wandle Trail is for you.
Running from Wandsworth (in western London) to Croydon (in southern London), the route measures in at around 13 miles (21km), and it passes through some surprisingly-remote areas of the city.
Think London is all skyscrapers and housing estates? Think again!
You'll pass parks, ponds, verdant riverside stretches, charming cafes, and lots of lovely wildlife.
In summer, this is a great city escape, and both the walking and cycling trails are hugely popular. When you're cycling, make sure you follow the cycle trails rather than the pedestrian paths (the two sometimes diverge).
Because it's short, easy and flat, this is a great route if you're riding with kids—and because you're never far from civilization, you can always find somewhere to grab a drink or a snack. And of course, if your kids aren't up to the entire challenge, you can just ride part of the route.
7. London to Windsor
For a lengthy challenge, this is great (and it's the first of many long-distance epics we've featured on this list).
If you're interested in pomp, pretense, and the British royal family, you'll probably think Windsor is the coolest place on the planet. The town has a huge castle (one of the UK's royal residences), a mega-famous chapel, lots of ancient architecture, some lovely green spaces, and loads of links to British monarchs.
And if you're traveling with kids, it's also home to Legoland!
If you have time, you can also visit Eton, which is somehow even more posh and pretentious than its nearby cousin.
The ride I'm recommending takes you from central London to Windsor via National Cycle Network route 4. You'll cycle along sections of the Thames, then through woods, over small hills, and past a load of lovely lakes. And you'll tick off both Richmond Park and Windsor Great Park! It's a much more rural route than most people expect.
When you're done, you can take your bike back on the train to London… but with some providers, you need to book your bike on to the train in advance. So make sure you check!
8. London to Brighton
I absolutely love Brighton, and I think it's London's best close-by seaside destination. It has a pier, some fairground rides, some decent beaches, and lots of independent shops, cafes, eateries and bars. It's one of the most atmospheric cities in England, and I love the place.
The ride down to Brighton from London is great. There are lots of different ways to tackle the route, but here's the one I recommend. You'll hit the hills of the North Downs and the South Downs, some charming rural villages, and two of the UK's most exciting cities. And best of all, your grand finale is right beside Brighton pier, which is perched right over the sea.
Again, you can bring your bike back on the train with you. That said, I recommend spending a night or two in Brighton—it's a great city, and it's definitely worth more than a couple of hours of your time.
9. London to Dartford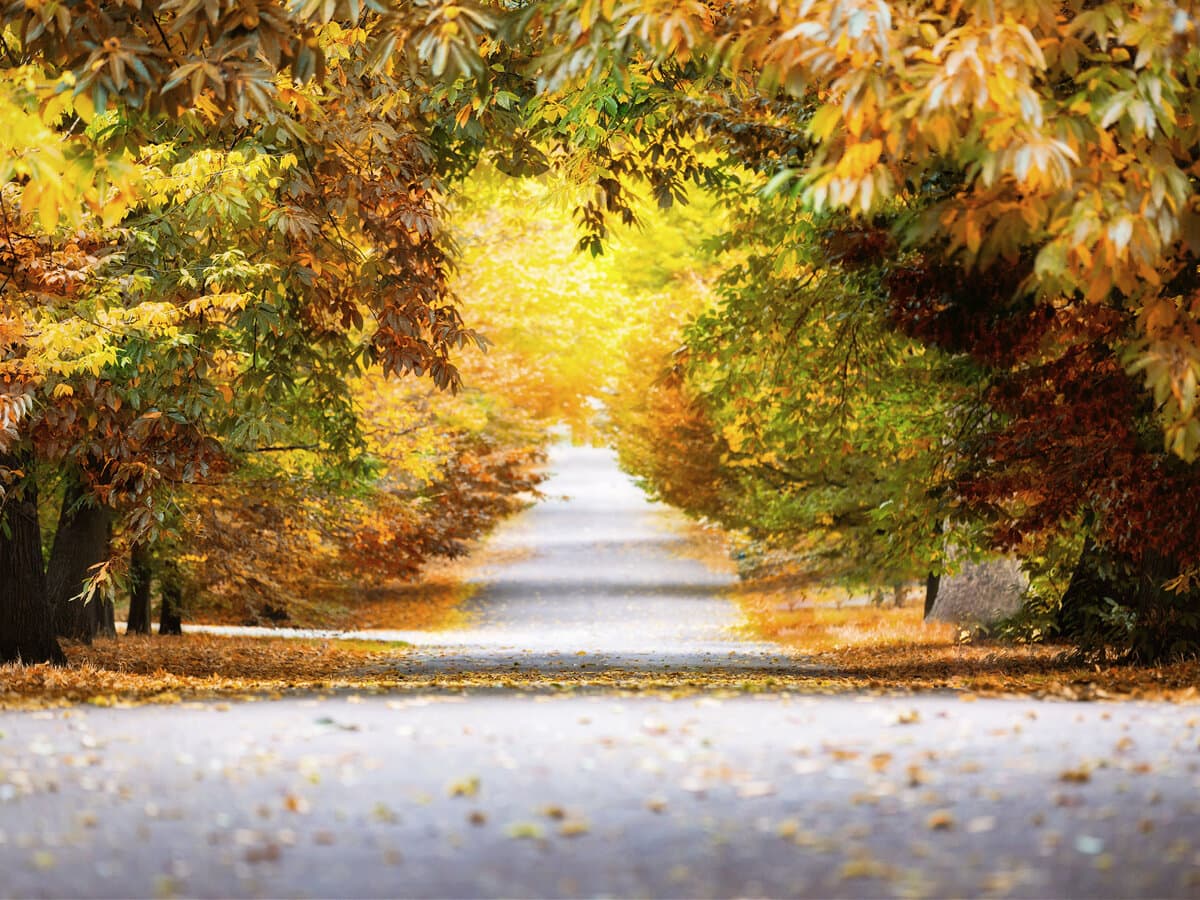 Another riverside ride, the route from London to Dartford largely follows the National Cycle Network route 1, making it very easy to follow. And best of all, it's pretty much all off-road!
Starting at Westminster, follow the number 4 cycle route along the south side of the Thames before it eventually merges with the number 1. When it does merge with the number 1, keep going east.
From this point onwards, you spend much of the ride hugging the river, seeing some underrated (and much-less-explored) parts of the city and its outskirts.
Along the entire route, you'll see Westminster, Big Ben, the Thames, the Globe, Greenwich, Canary Wharf, lots of famous bridges, industrial sites, and some beautiful stretches of eastern London (including some interesting marshes).
Lots of people cycle in the central parts of London, but not many go this far east. But they should!
10. London to Cambridge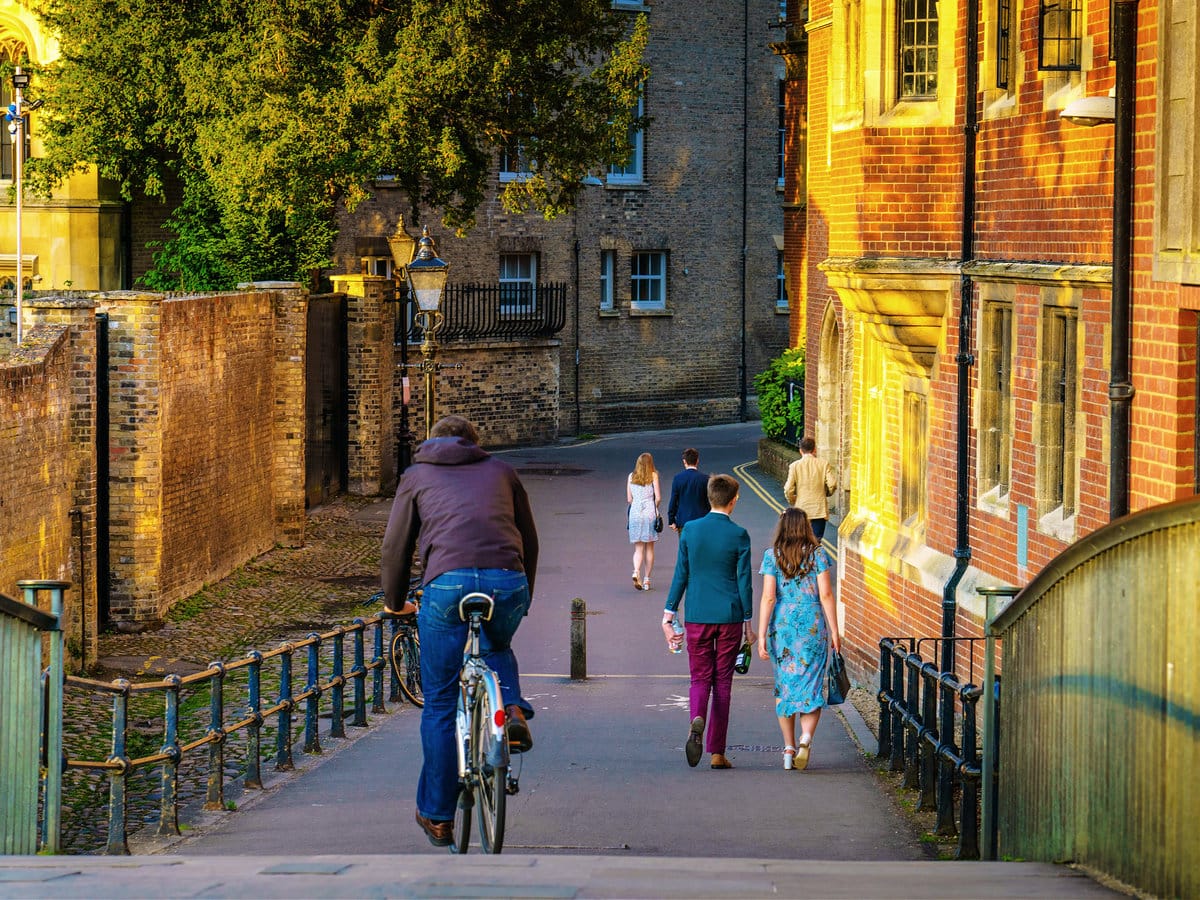 Our last London bike ride, the route to Cambridge brings you to another of the most significant and important cities in England.
In Cambridge, you get lots of mega-famous sites including King's College, King's College Chapel, the city's botanic garden, and lots more educational establishments. If you're into history and heritage, you'll of course love both ends of this route.
And lucky for you, you'll also pass some decent stuff along the way!
On your ride from London to Cambridge, you cycle along green sections of the Lea River, hit an RSPB site, pass through Essex and Hertfordshire villages, and ride along some pretty rural roads.
For seeing some of the most charming and alluring parts of southern England, this route is great.
The areas between London and Cambridge are pretty rural, and they're popular with the region's cyclists.
Pro Tips, Rules, and Best Practices to Cycle in London
Frequently Asked Questions
Before You Go
There they are—the 10 best cycling routes in London! Thanks for reading.
If you want to know anything else about exploring England's capital, check out our articles on what it's famous for, the 25 best day trips you can take from the city, and its 15 best nearby castles.
And for more bike-ride guides, ride on over to our posts on the C2C, biking in Kielder, and all the best bike rides in and around Newcastle.
See you next time, you two-wheeled wanderer!
Being a Digital Nomad: Tips, Tricks and Places
Do you want to be a digital nomad?
If you do, maybe you don't know where you might want to live. Or how to live there. Or whether you need a visa. Or how to make friends in the scary sprawl of a brand-new city. Or how to stay productive while you travel. Or how to find an apartment. Or whether this lifestyle really is for you. Or… I'm sure you get the idea.
But with some insight and experience, it's not as difficult as you think. So in this book, I've gathered my 6 years of digital-nomadding experience… and I've used it to answer all your questions, soothe all your fears, and get you on your way. After reading this, you'll realise being a digital nomad is much easier (and much more possible!) than you think.