Best 20 Things To Do in Juneau (Must-Live Experiences)
Alaska's capital, Juneau, is the sole state capital that is inaccessible by roads. Don't let this discourage you from exploring this town full of amazing views.
Traveling to this city is worth the effort. I spent a long weekend in Juneau, and it was four days packed with fun!
So in this article I'll take you through the best 20 things to do in Juneau, curated to give you an exceptional and unique experience.
From exploring the Mendenhall Glacier to paddling with whales, this comprehensive guide has something for everyone.
Whether you're a first-time visitor or a returning local, come along and join me as we discover the top activities Juneau has to offer.
1. Whale Watching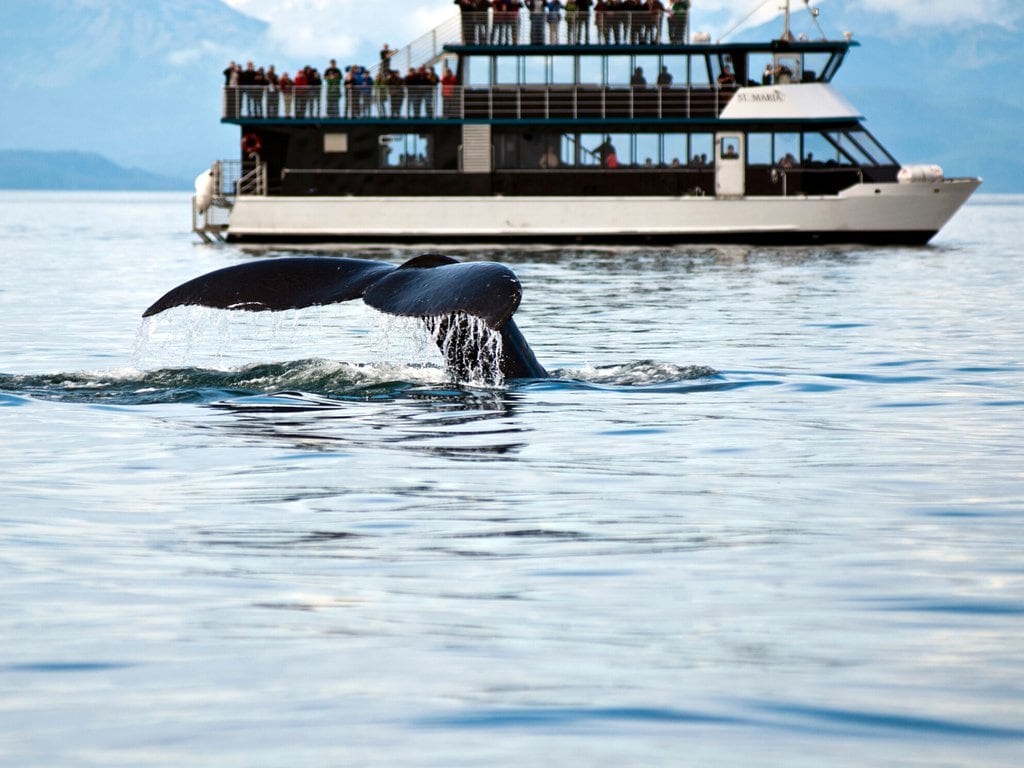 Juneau is considered one of the best places in the world for whale watching. There are many boat tours offered in town that can take you to see the majestic whales and the massive glaciers in the area.
From April through November, there are around 600 humpback whales in the waters of the northern Inside Passage. You may also spot orcas in the water and other wildlife along the shore such as bears or moose.
2. Glacier Tours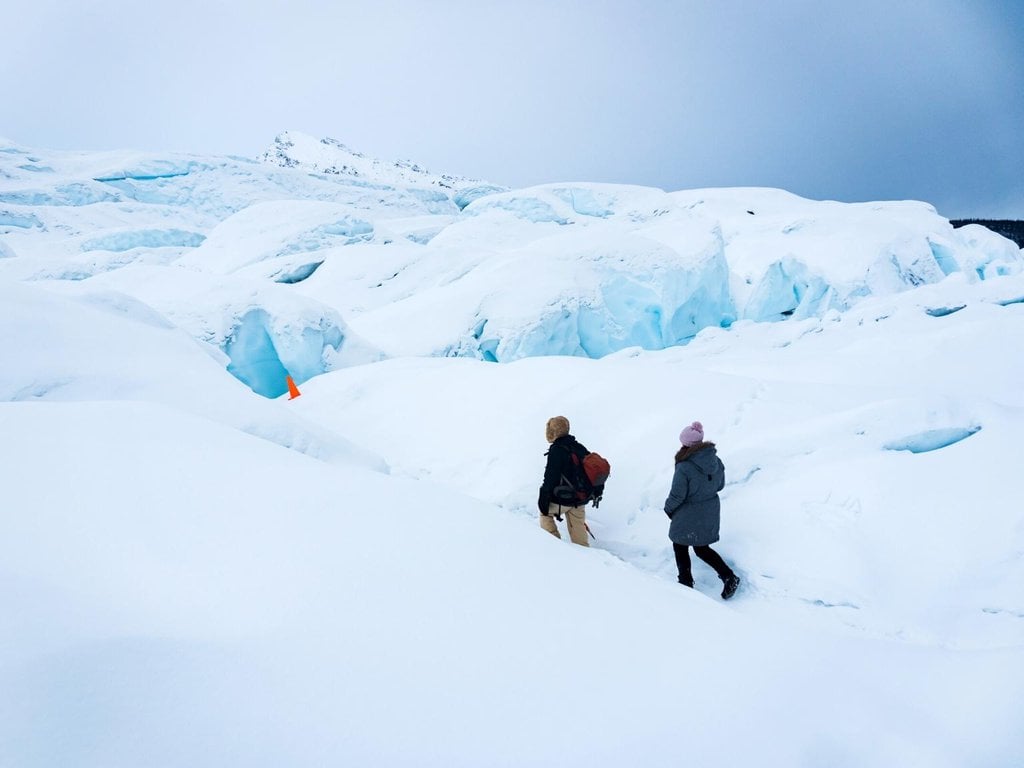 The many glaciers in Juneau let you glimpse what it was like during the Ice Age. The massive size, cold blue ice, and rugged crevasses are awe-inspiring and humbling when seen in person.
Here are common places to go for a view of these enormous glaciers:
The Juneau Icefield: This is a 1,500 square mile area with almost 40 glaciers, including the Taku and Mendenhall glaciers.
Mendenhall Glacier: To get there, you can take a shuttle that will drop you off across a lake to view this famous glacier.
Taku Glacier Lodge. This lodge is directly across from the Taku Glacier. To get there, you must take a floatplane.
Skagway White Pass Railroad: A ride on this railroad will give you glimpses of glacier views along its route.
3. Helicopter Tour
A helicopter tour over Juneau will give you a bird's eye view of the city and its remote locations. You can fly above and get a panoramic view of not just the town but the glaciers, mountains, and lakes. Your guide will point out the highlights on your route and any wildlife below.
The helicopter tour I took while in Juneau actually landed on the glacier, and we were allowed to get out and walk around!
4. Canoe Paddling
A perfect day trip activity to do is go canoe paddling in Juneau, and the place to go to is Mendenhall Lake. You can navigate past the icebergs and paddle to the Mendenhall Glacier.
On the way, you will notice many salmon in the water, and you may even see some goats on the shore and various species of birds flying overhead. Along the mountainside, you can also catch a glimpse of Nugget Falls.
The Mendenhall Glacier Visitor Center should be able to help you find canoe rentals.
5. Ride a Segway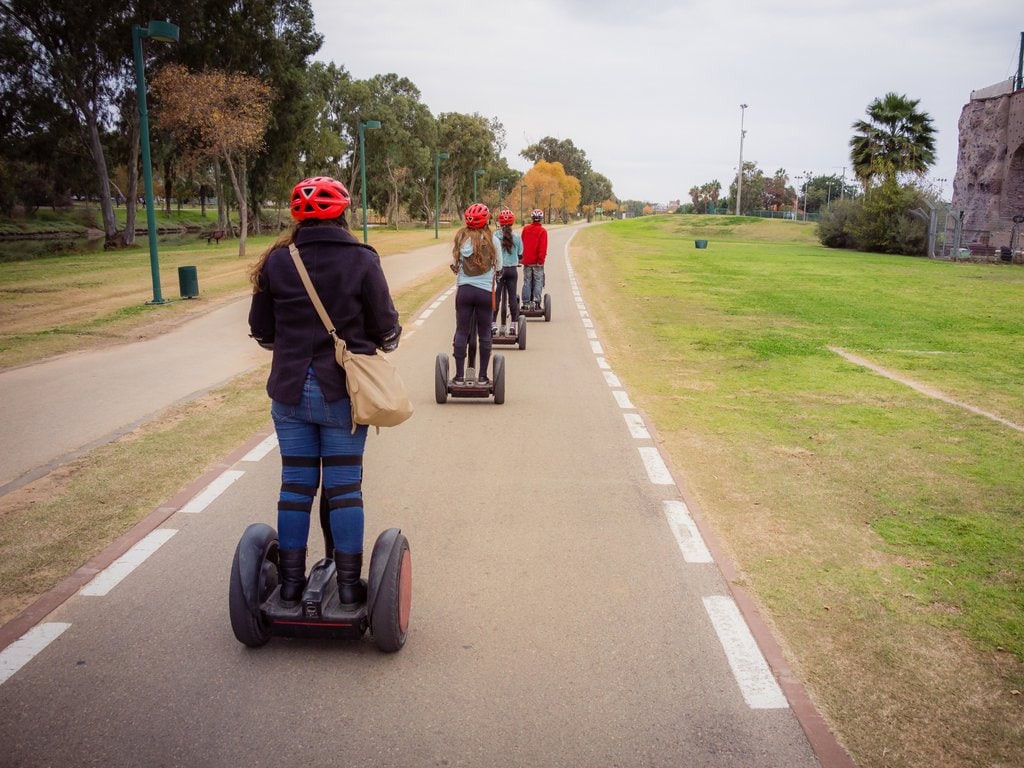 Make your visit to Juneau more unique by taking a Segway tour. You can explore different trails and roads in the town — maybe even visit the Alaskan State Capital Building, Governor's Mansion, or Gold Creek! The seven totem poles carved by the Haida and Tlingit people should also be on your list.
You can ride your Segway down Douglas Highway along the coastline of the Lynn Canal or just enjoy the cafes in the city for local refreshments. These tours are two to three hours long.
6. Visit the Gardens and Arboretums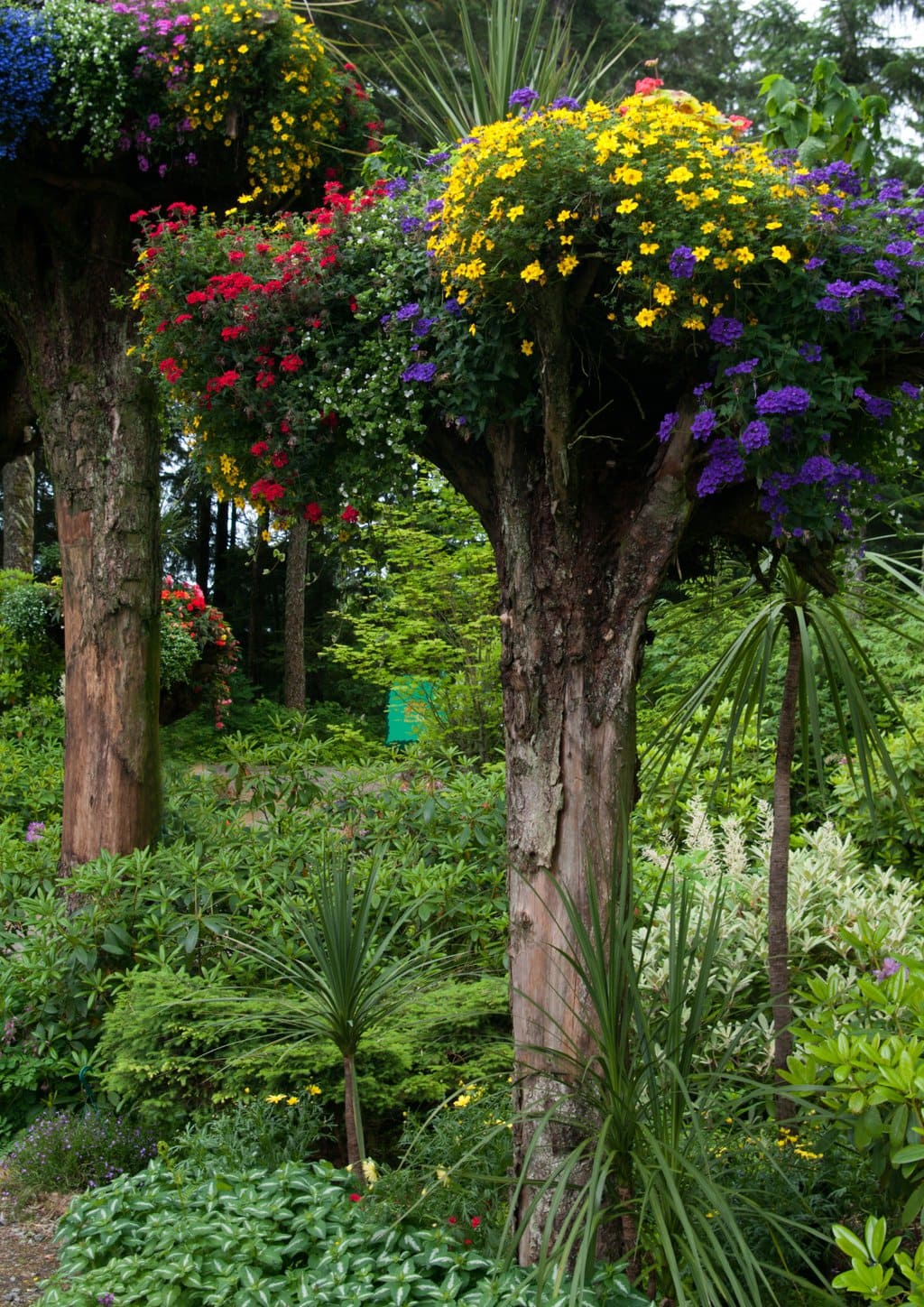 With the freezing temperatures Alaska's residents experience for most of the year, you wouldn't think much flora would grow in the state dubbed The Last Frontier. However, Alaska's soil is highly fertile and can grow humungous vegetables and vibrant gardens, even with such a short growing period.
Experience the beautiful local plant life, hanging gardens, and 15-foot-tall upside-down tree "Flower Towers" in Juneau by paying a visit one of the botanical gardens in the city.
Glacier Gardens Rainforest Adventure:
7. Partake in a Salmon Bake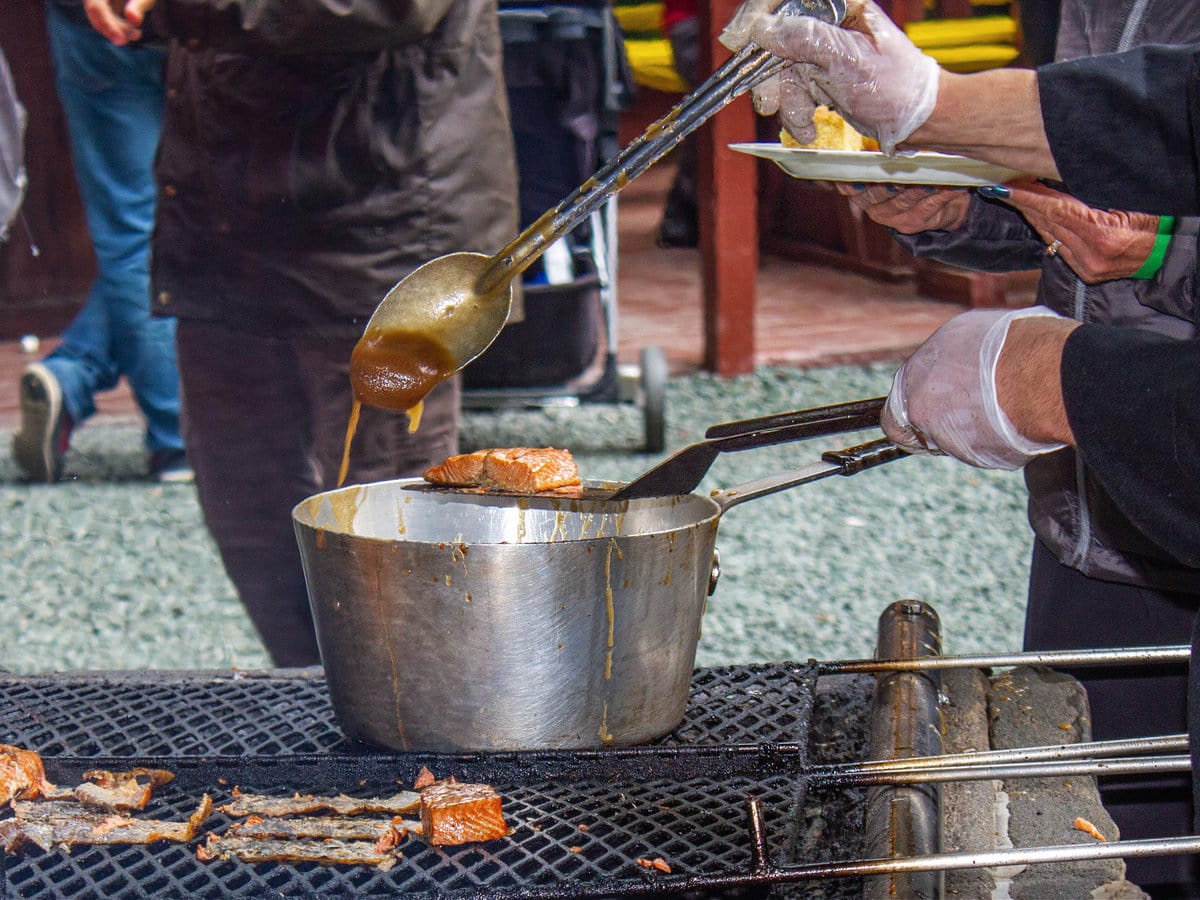 A genuinely Alaskan activity, a salmon bake isn't actually baked fish, but instead, the salmon is roasted over a fire. You can experience a salmon bake in most town centers, but the ultimate salmon bake experience will have to be the Gold Creek Salmon Bake. It is a two-hour all-you-can-eat event in Juneau's rainforest alongside a creek where the signature entrée is wild Alaskan salmon.
8. Go Rafting
Enjoy Mendenhall Lake with an idyllic raft ride and get a good view of the Mendenhall Glacier while cruising by. Once you hit the river, the ride becomes more exciting with its Class II and III rapids.
The 5-mile float down the river is fun for novice whitewater rafters and those with more experience.
9. Enjoy Some Alaskan King Crab
Alaskan king crab is larger than all other crabs, and its meat is sweet and solid. It is low in fat and calories and is a leaner protein compared to other crab meats.
King crab is good for your brain, heart, eyes, muscles, and joints because of its protein content and omega-3 fatty acids. Tracy's King Crab Shack is the place visitors and residents go to get their king crab fix while in Juneau. A definite must-eat when in Alaska!
10. Hike Through an Alaskan Rainforest
The Tongass National Forest is in Juneau and extends to most of the rest of Southeast Alaska. It is a temperate forest, which means while it is as wet as tropical rainforests, it is also cooler than what you typically think of as rainforest.
It is the largest temperate forest globally, and you can explore the different trails with views of the Mendenhall Glacier and the diverse flora and fauna native to the region. I visited part of the Tongass while in Ketchikan, and it feels like you are stepping back into a prehistoric era.
Mendenhall Glacier Visitor Center:
11. Catch a Glimpse of the Juneau Waterfalls
A less-than-an-hour hike will lead you to view two of Juneau's spectacular waterfalls: Nugget Falls and Ebner Falls.
Nugget Falls is 377 feet high, coming from the creek formed by the Nugget Glacier falling onto Mendenhall Lake. Aside from getting an excellent view of the Mendenhall Glacier, you may also spot bears along the way.
Ebner Falls, towering at 879 feet, can be found along the Perseverance Trail. Named Big Falls before changing it to Ebner Falls, the area was once a gold mining property owned by William Ebner, who sold the property when he left Juneau.
Mendenhall Glacier Visitor Center:
12. Spend Some Time with Sled Dogs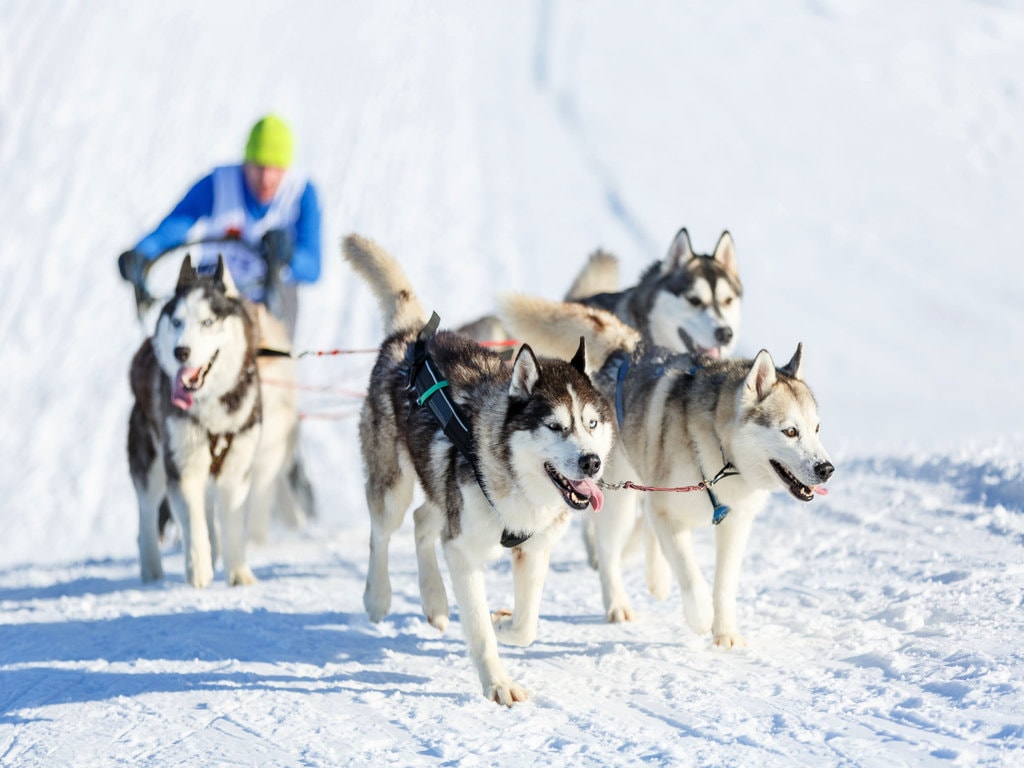 Experience riding a sled pulled by a pack of expert sled dogs. You can take two types of dog sled rides: glacier mushing, and a summer dog sled ride.
Glacier mushing involves riding a helicopter to the top of a glacier and then mushing in the snow. For a summer dog sled ride, the sled has wheels and rolls along with the dirt while the pack pulls.
If you wish for a tamer activity but still want to meet these beautiful creatures, you can go to the mushers' camp and spend some time cuddling and petting the dogs. There are several operators in Juneau that offer dog sledding tours.
13. Bear Viewing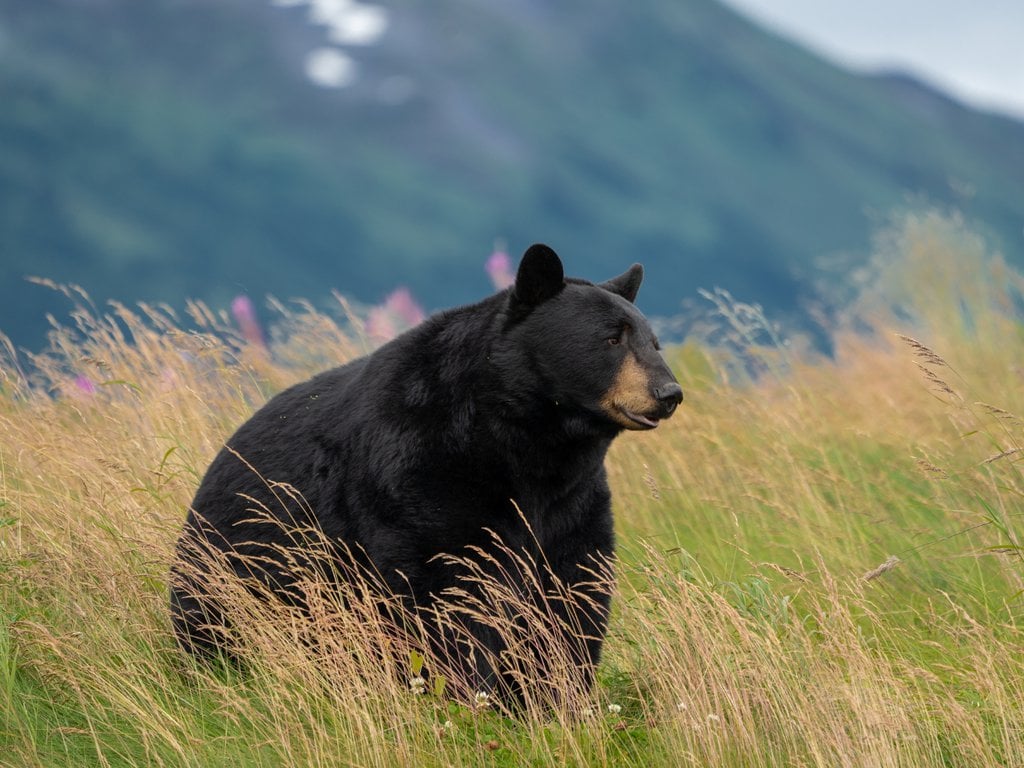 The salmon streams, avalanche chutes, and estuaries in Juneau make this town prime bear country. There are plenty of bears here, and you're bound to spot one at some point in your trip.
There are two types of bears in Juneau – brown and black bears. Brown bears are larger than black bears, have longer claws and a shoulder hump.
While both look cuddly and cute, always remember these are wild and dangerous animals, so be aware of your surroundings and never approach or follow one.
However, the best place to observe the brown bears in their natural habitat is on Admiralty Island at the Pack Creek Bear Viewing Area. Both brown and black bears inhabit the Tongass National Forest.
Admiralty National Monument:
14. Pan for Gold
Juneau is one of the most famous places in the world to pan for gold. The city itself is named after a Quebecois gold prospector named Joe Juneau and, in the 1800s, was a booming gold mining town.
Even now, there are still 200 gold quartz-vein deposits in the Juneau gold belt. However, recreational gold panning is only allowed in certain areas.
Several tour operators offer gold panning excursions where, for a fee, they will take you to the famous gold panning spots in Juneau: Gold Creek Salmon Bake and Last Chance Basin.
15. Go Kayaking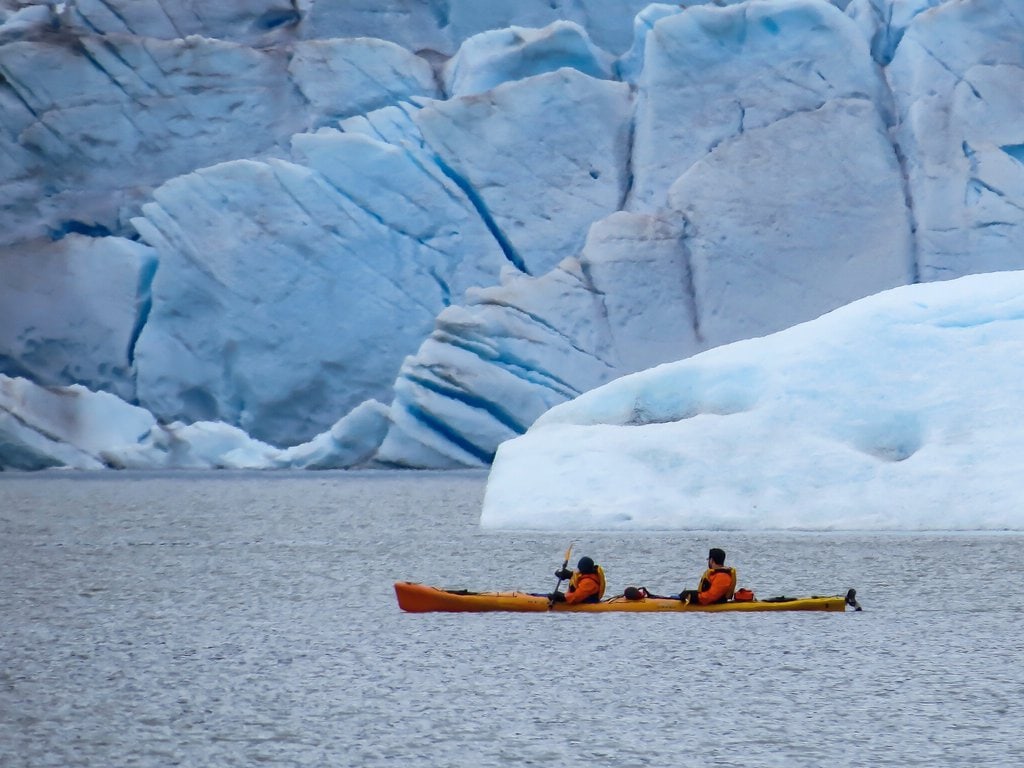 Why go kayaking in Juneau? Aside from being another way for you to get up close to view the Mendenhall Glacier, it's also a safe and quiet way to approach and observe the wildlife in the area.
A kayak will also allow you to explore the Mendenhall Wetlands, a resting and feeding area for resident and migrant birds. You will find various animal and plant life here.
Another area to kayak is Admiralty Island which provides you with encounters with bears and other wildlife. Several operators rent out kayaks and the necessary equipment and provide you with a guided tour.
Here are the best tours I selected for you, just click the image (or the tour title) to see all the details and the customers reviews:
16. Salmon Viewing
Alaska has five kinds of salmon: King, coho, sockeye, chum, and pink
If you're already in the Mendenhall Valley area, stop by the Steep Creek Fish Viewing Site to observe the spawning coho and sockeye salmon. Occasionally, you may even catch a glimpse of chum, king, and pink salmon, along with some species of trout.
17. Go Hiking
There are more than one hundred trails in Juneau, with varying degrees of difficulty for you to go hiking on. Since Juneau is covered by the Tongass National Forest, expect that there will be frequent rain showers.
Aside from the rainforest, there are mountains offering alpine views and lake trails with hidden coves to discover. Whichever path you choose, you will get to enjoy the spectacular scenery and wildlife.
The best time to go hiking is between May and August when the days are sunny and long. Here are a few of the more popular hiking trails in Juneau:
18. Go Camping
There are a few campgrounds in Juneau for campers, such as the Mendenhall Lake Campground, Auke Village Campground, and the Eagle Beach State Recreation Area.
Camping is also allowed on undeveloped forest lands one-quarter mile off roads for a maximum of 48 hours.
Here are 3 excellent campgrounds you can stay at.
Mendenhall Lake Campground
Eagle Beach State Recreation Area
19. Soak in the Hot Springs
A mere 45 miles southwest of Juneau is the Tenakee Hot Springs. This bathhouse was built in 1900 and has since been restored. Soak your body in the 105°F mineral water and feel your muscle aches and pains diminish.
The tubs are self-flushing, with water coming in and draining at a rate of 7 gallons per minute. Clothes are not allowed in the tub, and there are separate hours for men and women.
20. Go Spelunking
Spelunking is already an exciting activity in and of itself, but imagine how much more breathtaking of an experience it is if you're spelunking in an ice cave!
The Mendenhall Glacier Ice Caves are natural ice formations, and when stepping inside, you'll be surrounded by the cerulean blue glacier ice. These caves are only accessible via canoe or kayak through the Mendenhall Lake, and then a trek along the giant glacier.
Spelunking can be part of your Mendenhall Glacier Tour. However, it is not guaranteed that this activity will be available during your trip since the glacier and the cave formations are constantly changing. Make sure you go with an experienced guide that is familiar with the terrain and the water.
Mendenhall Glacier Visitor Center
Getting There is Part of the Adventure
Since Juneau doesn't have any roads linking it to other cities and towns, getting there is part of the fun. You can fly in or boat in! Despite Juneau being a small city, there are plenty of activities suitable for the level of adventure and relaxation you're seeking.
If you're looking for a place to stay in the area, here are my selection of the best hotels in Juneau, you can't go wrong with any of them!
For more experiences in the state checkout my guide about the most stunning glaciers in Alaska, where to see the northern lights, and my take on all the reasons to visit Alaska.