12 Best Things to Do in Kasilof
When people plan their Alaska travel itinerary, they often stick to the bigger cities like Anchorage or Fairbanks, but if you really want to get into the beauty of the Last Frontier, you need to venture out into some of the smaller communities.
Picturesque small towns are overflowing with vibrance and the true Alaskan spirit. You'll find one such, Kasilof, located south of Soldotna on the Kenai Peninsula. With a population hovering around 550, Kasilof is a tiny jewel full of charming people and stunning Alaskan views, and it makes the perfect stopover on the way to Homer.
1. Visit a Lake
If it is one thing that Kasilof does not lack, it's Alaskan lakes. Whether you take the time out to visit Tustumena Lake or Johnson Lake, you will have plenty of pristine wooded areas and acres of crystalline water to enjoy.
Spend some time fishing for trout, kayaking, or paddleboarding. If you are feeling adventurous, you can take a dip in the lake waters, but be prepared for it to be quite chilly. Johnson Lake has 48 campsites that you can book if you would like to extend your lake day.
2. Spend a Day at the Beach
Almost everyone loves a beach day! Kasilof Beach is a popular stop for locals and tourists alike. The sprawling mountain ranges overlook this little beach, and it is packed with activities for you and your family to enjoy.
Whether it is bald eagle viewing, beachcombing, or riding ATVs, Kasilof has got you covered. Plus, you can also camp near the confluence of the Kasilof River.
Address: Kasilof Beach Stub Kalifornsky, AK 99610, USA
Cost: No admission
Hours: 24 hrs
When to Visit: Summer
3. Go Kayaking
With so many river and lake waters to explore, Kasilof is the perfect place to rent a kayak and spend a day paddling. There are a few places in town where you can find a kayak for rent.
Plus, you can find guided tours to take you out fishing, float hunting, or even on an adventurous whitewater trip.
4. Go Fishing for Salmon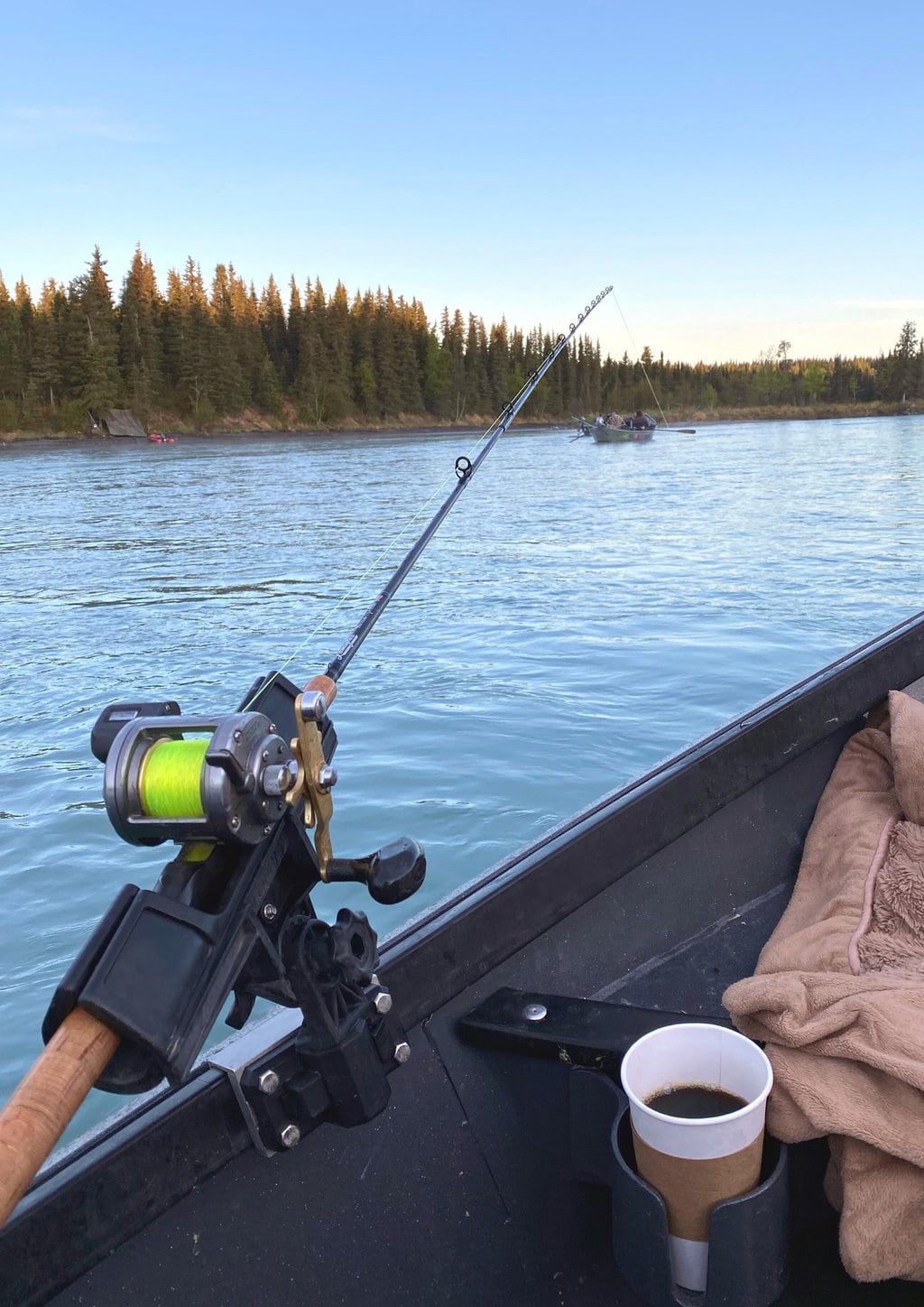 Fishing is a huge part of Alaskan culture. There is hardly anywhere in The Last Frontier where you won't find people fishing, and the Kasilof River is teeming with fish!
Called "the little brother to the Kenai," many visitors show up intending to get in on the action and catch as many salmon as possible. In the Kasilof River, you can catch King, Silver, and Sockeye.
Address: 109.5 Sterling Highway, Homer, AK 99603
Cost: $15+ for a non-resident fishing license
Hours: 24hrs
When to Visit: Summer
5. Spend a Night at a Lodge or Cabin
Kasilof offers the opportunity to spend the night in a lodge or cabin. Surrounded by trees, you'll easily get lost in the beauty of nature and the rustic, earthy feel of the cabins. There are many options, like the Whispering Woods Cabins, Gallery Lodge, and the Alaska serenity cabin.
6. Visit the Kasilof Museum and Historic Park
For the history buffs, or those just curious about Kasilof's past, the Kasilof Museum and Historic Park is one of the most exciting places. The museum's goal is to preserve history through artifacts and historical buildings. Here, you'll learn the story of Kasilof.
While you can visit the Historic Park at any time, the museum has more limited hours and is closed on Mondays.
Address: Kalifornsky Beach Road Kasilof, AK 99610, United States
Cost: Free
Hours: 1:00 PM -4:00 PM
When to Visit: Tuesday thru Sunday
7. There Are Plenty of Picnicking Spots in Kasilof
Picnicking is a kid-friendly activity for those that have little ones along on the trip. You can spend quality family time enjoying the beauty of the Alaskan scenery. Plus, it is easy to tack on a short hike or a beachcombing session.
The local favorites for a picnic in Kasilof are Kasilof Beach and the Kasilof River State Recreational Site.
8. Take a Day off at Crooked Creek State Recreation Area
Alaska is known for its state parks and Recreation Areas. They are usually frequented by locals escaping the 9 to 5 grind or visitors looking to get a taste of Alaska without going too far into the wilderness. Crooked Creek State Recreation Site is only a short walk from the confluence of Crooked Creek and the Kasilof River.
Here you'll find over 75 campsites available for you to use at around $20 per night. RV, and accessible parking, while fishing, picnicking, and hiking are also options you can enyoy.
Address: 23342 Rilinda Rd, Kasilof, AK 99610, United States
Cost: $5 parking fee, $20 campsite fee
Hours: 24 hrs
When to Visit: Any time of year
9. Give Dip Netting at the Kasilof River a Try
Traditionally, the Dena'ina people used the Kasilof River's mouth to collect and dry their salmon. Eventually, the sheer amount of fish caught here attracted canneries and packing companies in the 20th century.
Now, the Kasilof River is a popular place to fish for locals and tourists alike. You can walk out into the river and drop your nets — before you leave Kasilof to explore the rest of Alaska, take a minute to try dip netting.
Address: 28091 Cohoe Loop Rd, Kasilof, AK 99610, USA
Cost: $15+ for a non-resident fishing license
Hours: 24 hours
When to Visit: June each year
10. Go Camping
Camping is one of the most popular activities in Alaska. And it makes sense! There is so much to see in the great outdoors of The Last Frontier. There is so much nature to appreciate. As a result, Kasilof has no shortage of camping locations, whether RV accessible or perfectly outfitted with the necessary amenities.
One of the most popular places to camp is the Johnson Lake Campground. However, there are other places that shouldn't be overlooked, like the Kasilof River State Recreational Site or the Crooked Creek State Recreation Site.
Camping has proven to be an all-around enjoyable family experience and one of the best activities Kasilof offers.
11. Wildlife Viewing is a Must
When it comes to Alaska, wildlife viewing is an excellent way to spend your time. Whether you prefer bird-watching or trying something even more exciting like spotting a bear, there is tons of wildlife to see.
The best places to get your Alaskan animal fixes are the Kasilof Recreation site, the Crooked Creek State Recreation site, and the Kenai Wildlife Reguge.
12. There's Always Time for a Hike
Hiking goes hand in hand with wildlife viewing and camping. Just like fishing, hiking is one of the most common activities for visitors and locals to take part in. Before hiking, ensure you have the right equipment for the trail you will face and have a working knowledge of bear safety.
If you want to hike in Kasilof, check out Crooked Creek Recreation Site or the Kasilof River State Recreation site. Both have trails accessible to the average hiker, and some are even great for small children.
Don't Miss the Alaskan Gem
While Kasilof may not be as bustling as some of the bigger cities, this quaint town still deserves your attention. It is a community of close-knit neighbors, delicious food, and plenty of outdoor adventures.
While in Kasilof, you won't want to miss fishing for salmon or dip-netting in the Kasilof River.