7 Best Thrift Stores in Tbilisi to go Vintage Shopping
I love Tbilisi—it's possibly the best place I've ever lived.
I've done a whole bunch of different things in the city—eaten, drank, danced, hiked, made friends… and… (I'm sure you can see where this is going)… shopped.
So in this guide, I've put my rollicking retail endeavors to good use… and I've brought you a list of the 7 best thrift stores in Tbilisi to do some vintage shopping.
Expect to leave this article with a flannel shirt, a lens-less pair of glasses, and some tie-dyed trousers. Bring your wallet!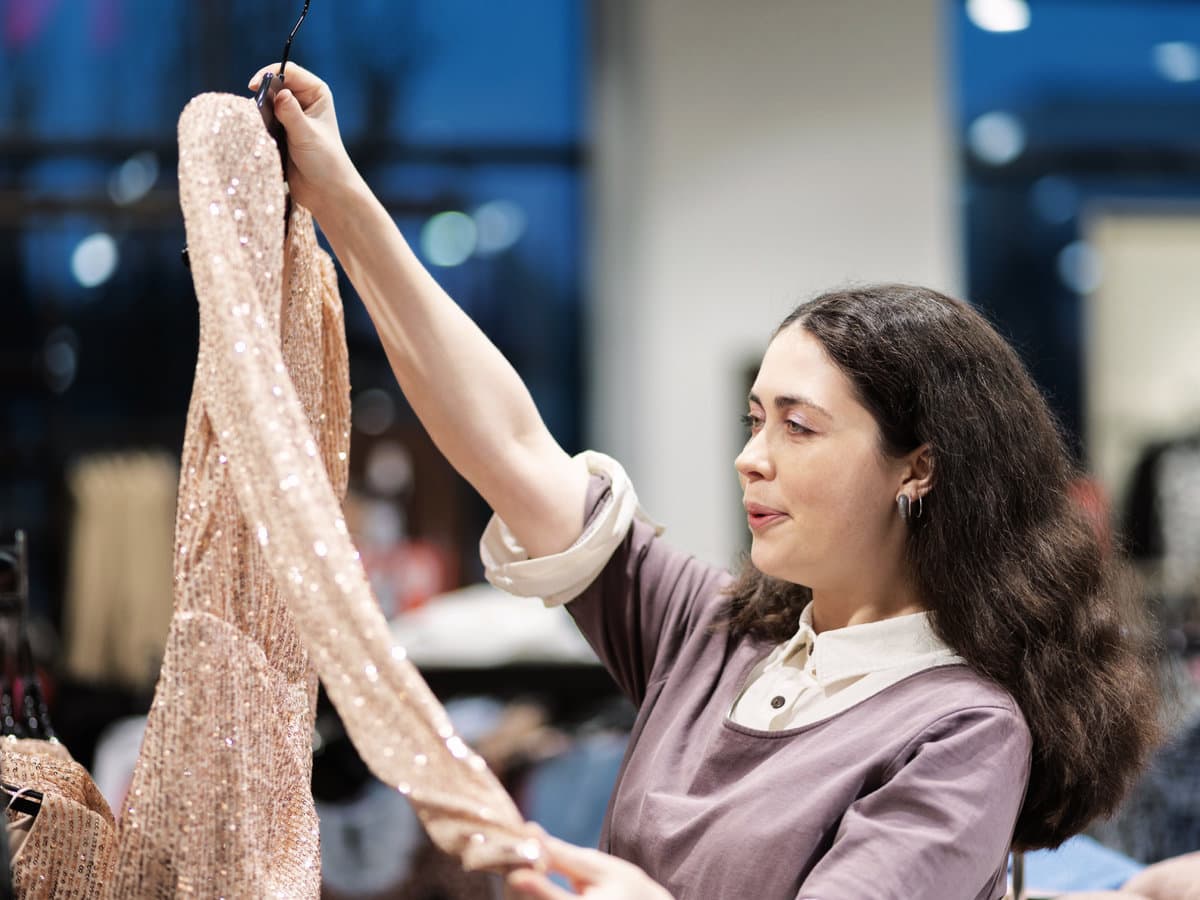 Are you planning your trip to Tbilisi?
If you're traveling to Tbilisi, you want to make sure you have accommodation and tours booked ahead of time! Check out our top-rated tours and hotels to help you plan! (Click the links for photos and details)
🚕 Book your private transfer from Tbilisi airport to your hotel
🇬🇪 Top Tours & Activities in Tbilisi
🛏️ Best Hotels in Tbilisi
🚗 Looking for the best way to rent a car in Tbilisi? Click here to check rental car rates for Tbilisi!
1. Dezerter Bazaar
Alright, this isn't just one specific store, like most venues on our list. But if you like second-hand stuff (and if you're very very patient), this place is your paradise.
Made up of countless (and trust me, I've tried counting them) stalls both small and big, this area close to Station Square metro offers tens of thousands of different garments and accessories.
To find the labyrinthine mesh of narrow stalls, head to 14 Queen Tamar Avenue (also known as 'Orsartulianebi,' which means 'two-storey building'). That's not really the 'actual' address… but sneak through the innocuous little doorway here, and a whole world of affordable thrift clothing opens up to you.
You'll get lost, you'll get confused, and you'll see a massive range of varied stuff. But if you're lucky and stubborn, you'll find interesting clothes for between $1 and $5. Honestly, visiting this place makes me want to cry and punch a wall—but my friends who like this sort of thing, they love Dezerter Bazaar.
You'll even find some places where you can buy big batches of clothes exclusively according to how much they weigh.
Most Dezerter Bazaar stores have no names and no concrete addresses. But there's one particular store here that's a bit more trendy, modern, and well-known. And it's next…
2. Dezerter Vintage
The rest of the places in Dezerter Bazaar are just plain ol' boring second-hand clothes stores. But Dezerter Vintage is a self-consciously hip hangout, packed with happening hipsters and a whole bunch of bohemians.
In true trendy style, the place is more like some Berlin warehouse gallery than a clothes store. Expect graffiti, a record player, a little cafe, and all those other clichés.
To be honest, the best clothes here aren't much different to what you'll find in any other part of Dezerter Bazaar. They're just a bit more… curated. So all the uncool stuff has been sorted through and sifted out, and only the most edgy and interesting items remain.
If you're looking for shoes, it's the best of the trendy thrift stores in Tbilisi. You'll find a whole range of boots, sneakers, relatively-formal footwear, and everything in between.
If you're into this sort of atmosphere, you'll probably love Dezerter Vintage. If you aren't, you'll likely want to escape. Immediately.
3. Vintage Hub Tbilisi
Sitting right beside Fabrika (a hostel-bar-cafe-restaurant-workspace that's the hip and happening epicenter of the city), Vintage Hub is just as trendy as its nearby neighbor.
Surrounded by graffiti, hipsters, remote workers, and loads of cool places to eat and drink, this place is always pretty busy. It's a little pricier than most other options on our list, but you can still grab some decent bargains (expect to pay between $5 and $10 for most garments).
This is the best-organized thrift store in the city. So if you can't tolerate the frantic mess of your archetypal second-hand store, head here. The racks are clean and tidy, the store is spacious, clothes are separated into styles, and the prices are easy to see and understand.
They also have lots of jewelry and accessories… which isn't the case in most of the thrift stores in Tbilisi.
Vintage Hub is a good option if you don't like being hassled by staff. In some of the city's thrift stores, the sellers constantly harass you to buy. But here, they leave you alone in true aloof Georgian style, and let you do your own thing.
4. Vintylator
Right over the road from both Vintage Hub and Fabrika, graffiti-daubed Vintylator is a little more popular and well-known than its nearby neighbor… and it's somehow even more edgy.
For better or worse, rummaging around this little place feels like wandering around a modern-art installation. Inside, you'll find old furniture, funky mirrors, disco balls, and other weird and wacky stuff.
The prices are pretty similar to Vintage Hub, and so is the atmosphere. The staff are a little more attentive and outgoing, and the store is a little messier (but it's still pretty well-organized— and relatively easy to find what you're looking for).
Like Vintage Hub, they also offer lots of jewelry (though maybe not quite so much)… along with a whole load of strange and unusual sunglasses.
The collection here has been curated carefully. You won't find any standard stuff or plain-colored items—instead, it's all been sorted by hand, and only the most interesting and unique clothing remains.
When you're done shopping and splurging here, make sure you definitely slip to nearby Fabrika for some trendy eats and treats. Oh, and if you're traveling alone, you should absolutely sleep there—it's one of the best places to stay for solo travelers in Tbilisi.
5. Day Off! – Re-Use Store
Sitting right beside Liberty Square, this strangely-named place is right in the center of the city. It's the #1 option for short-term garment-seeking tourists who don't want to venture very far.
It's very small, but it certainly packs the punters in. I don't think I've ever seen a bigger concentration of top-knotted hipsters in my life. Apart from barmy bohemians, other in-store highlights include badges, handmade vegan soap, bright-colored sports-style coats, unusual rings, and a friendly atmosphere.
One of the clothes rails here has been replaced by a chained-to-the-ceiling tree branch… which probably tells you everything you need to know about the place.
It's the most expensive option on our list, but it's still possible to find some good stuff for around $10 or a little less. Again, all the garments and gear feel carefully chosen, with nothing boring or mundane. Usually, the store is home to only around 50 or so pieces, so you don't need to dredge through endless junk.
The staff are a nice balance between friendly and laid-back. They'll help you if you need it—but they'll also leave you alone if you like to explore undisturbed.
When you're done here, head to nearby Warszawa, one of my favorite bars in the city.
6. 'Second Hand' Clothing House
Similar to the stores in Dezerter Bazaar, 'Second Hand' Clothing House doesn't attempt to be edgy or interesting in any trendy way.
Instead, it's just a basic but well-stocked old-school thrift store where you can grab some great bargains.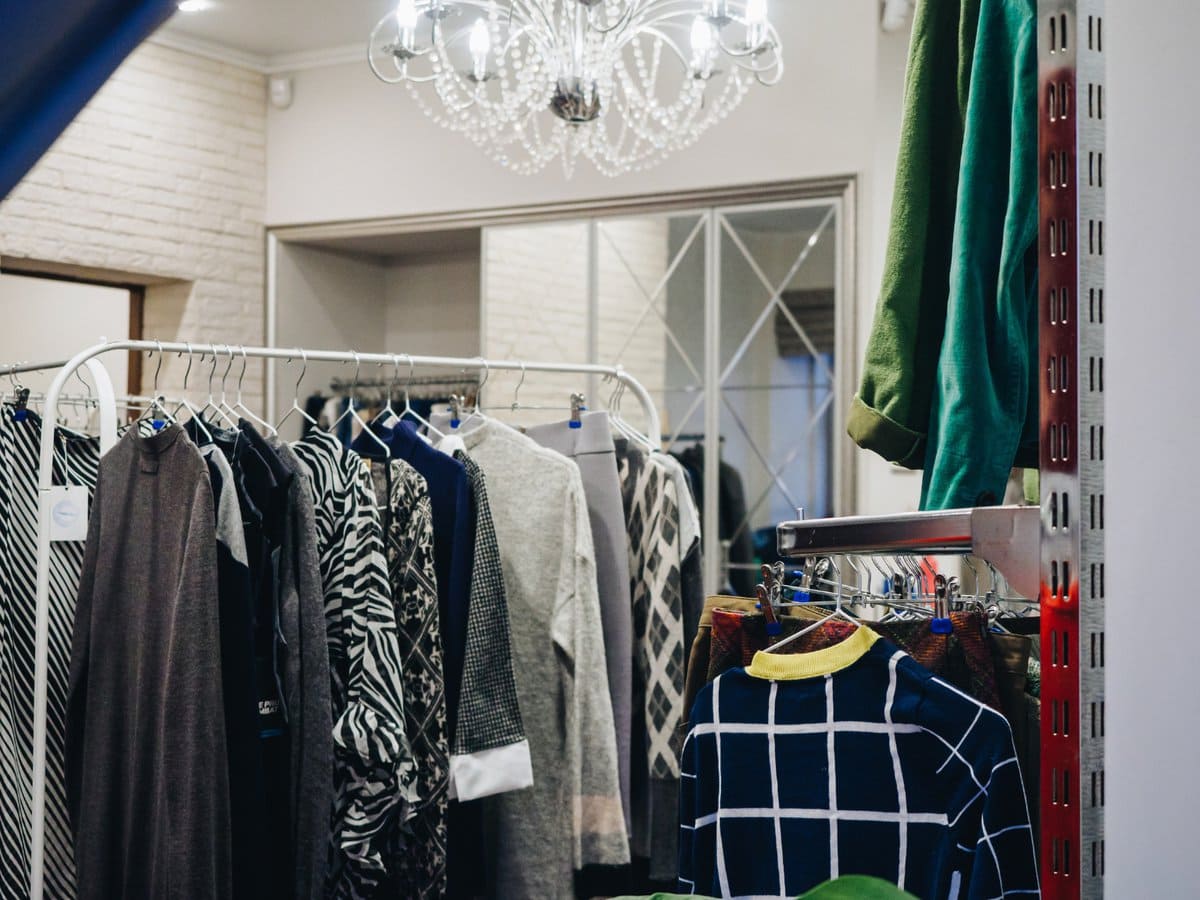 Aside from Dezerter Bazaar, it's the cheapest place on our list. Expect to find a whole mixed bag of different things, running the garment gamut from gym clothes to denim jeans to sport jackets to ragged old t-shirts.
They mainly specialize in shoes—they have a massive range of varied footwear (most of it is sporty stuff, but they have plenty of other options too).
Because this place is so popular and well-known, they regularly get big batches of new clothes. Visit from one week to the next, and you'll find a huge range of new items—perfect for regular shopping.
Dotted along other parts of this stretch of Tsereteli Avenue, you'll also find other second-hand clothes places, with a similar atmosphere and aesthetic (and similar stock!).
Have an aimless stroll along this street, and you'll find many of them. They're all quite badly-organized, so you'll need to be patient—but your patience should definitely be paid off.
7. Bonus Pick: the Dry Bridge Market
Okay, this place doesn't sell clothes (well, you'll very occasionally find a small collection of clothes here, but nothing noteworthy).
But if you're the type of person who's into thrift stores (and that's why you're here), you'll also be into Tbilisi's weird and wacky Dry Bridge market.
Sitting on Saarbrucken Bridge, the market runs every day. Its peak hours are between 11am and 3pm—and it's best to visit on a weekend, when you'll find the most stalls and the most action.
Amongst the varied miscellany in and around the bridge (and in some of the nearby streets and parks), you'll find ancient antiques, old money, Soviet memorabilia, ornate lamps, propaganda posters, film cameras, rusty homewares, years-old chess sets, rare vinyl records, handmade carpets, and a whole load of stuff you never knew existed.
If you can think of it, you'll find it here. And even if you can't think of it, you'll still find it here.
I don't like shopping in any remote way, and even I enjoy wandering around this place. So whether you find a sparse few clothes or not, make sure you visit!
Before You Go
Grab those garments, wander over to the checkout, and stuff your hard-earned haul into your bag!
They're the 7 best thrift stores in Tbilisi for going vintage shopping—and we hope you've enjoyed rummaging through them all.
For more information on scouring around one of my favorite cities, check out our guides to all the things Tbilisi is famous for, whether or not it's safe to visit, and the top 17 reasons I love the place.
Thanks for reading!
Being a Digital Nomad: Tips, Tricks and Places
Do you want to be a digital nomad?
If you do, maybe you don't know where you might want to live. Or how to live there. Or whether you need a visa. Or how to make friends in the scary sprawl of a brand-new city. Or how to stay productive while you travel. Or how to find an apartment. Or whether this lifestyle really is for you. Or… I'm sure you get the idea.
But with some insight and experience, it's not as difficult as you think. So in this book, I've gathered my 6 years of digital-nomadding experience… and I've used it to answer all your questions, soothe all your fears, and get you on your way. After reading this, you'll realise being a digital nomad is much easier (and much more possible!) than you think.