17 Great Reasons to Visit Tbilisi – Or Why I love this City
For the past few months, I've been living in Tbilisi.
Like most of my friends and family, you might be wondering why exactly I've decided to do that when I can just get a real job and live a normal life in my native country instead.
So much to their relief and yours, I've unpacked all that in this guide, with the top 17 reasons why you should visit Tbilisi (whether for a long time or a little). I've covered people, places, history, heritage, unusual oddities, and a whole load of massive underground raves.
Want to know why you should visit Tbilisi? Not for much longer!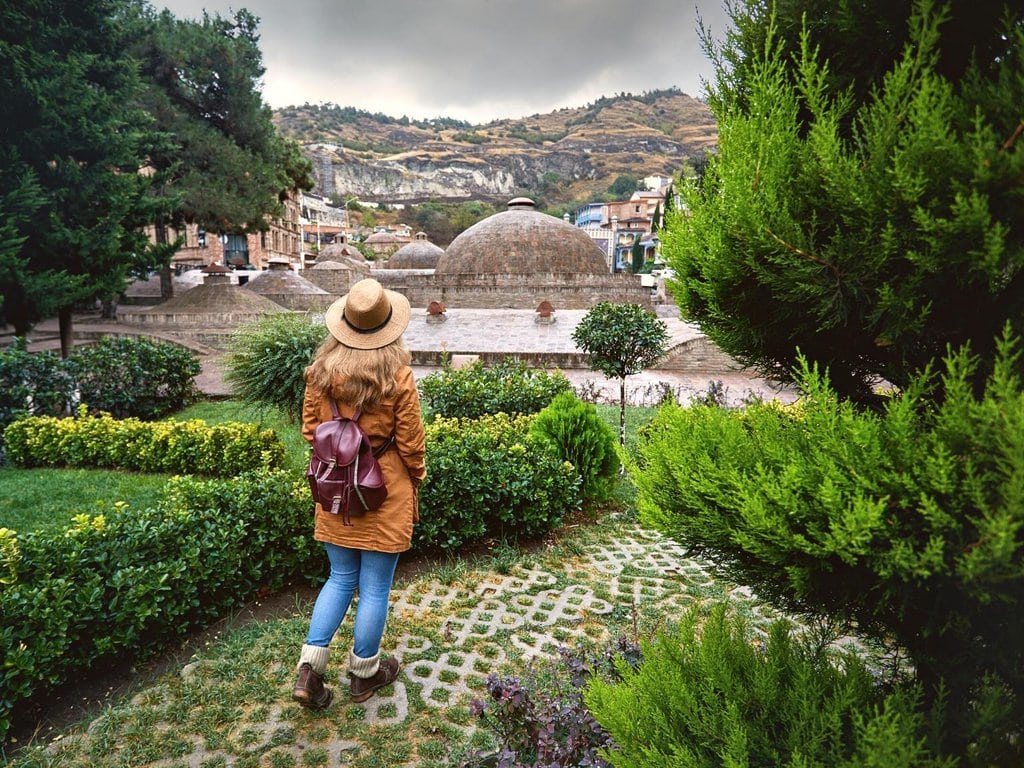 Are you planning your trip to Tbilisi?
If you're traveling to Tbilisi, you want to make sure you have accommodation and tours booked ahead of time! Check out our top-rated tours and hotels to help you plan! (Click the links for photos and details)
🚕 Book your private transfer from Tbilisi airport to your hotel
🇬🇪 Top Tours & Activities in Tbilisi
🛏️ Best Hotels in Tbilisi
🚗 Looking for the best way to rent a car in Tbilisi? Click here to check rental car rates for Tbilisi!
1. It's Outrageously Charming
There's something inherently charming about Tbilisi, and it's an appeal I can't fully articulate (or even understand). But for some reason, lots of people fall victim to the city's endearing allure.
Including me.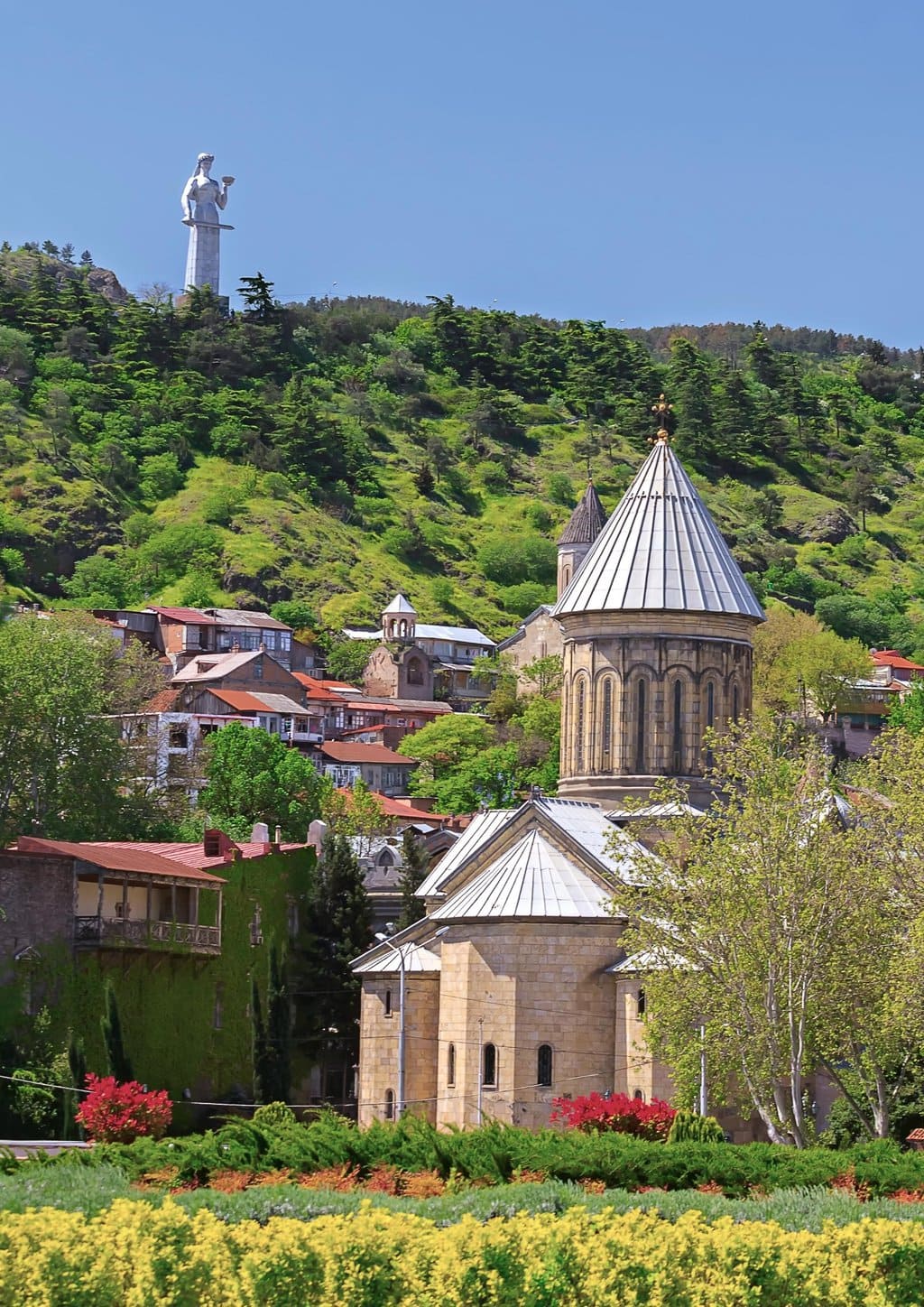 Maybe it's partially explained by all the other reasons I've included later in this list… or maybe it's also something enigmatic and inexplicable, like why the city has so many power cuts and gas outages. Or why most of Tbilisi's cars have no front bumpers.
Whatever the reason, reading (or writing) an article like this will never fully unpack the charm of the city. So to properly understand why the place is so great, make sure you visit. I guarantee you'll fall in love with the place, just like everybody else does.
2. It's Affordable
Okay, things have changed recently… because of the events in Ukraine, prices have risen pretty dramatically in Tbilisi (and in some other parts of Georgia).
But for lots of reasons, prices are soaring across the planet. So although Tbilisi isn't quite as affordable as it once was, it's still a pretty affordable place to live.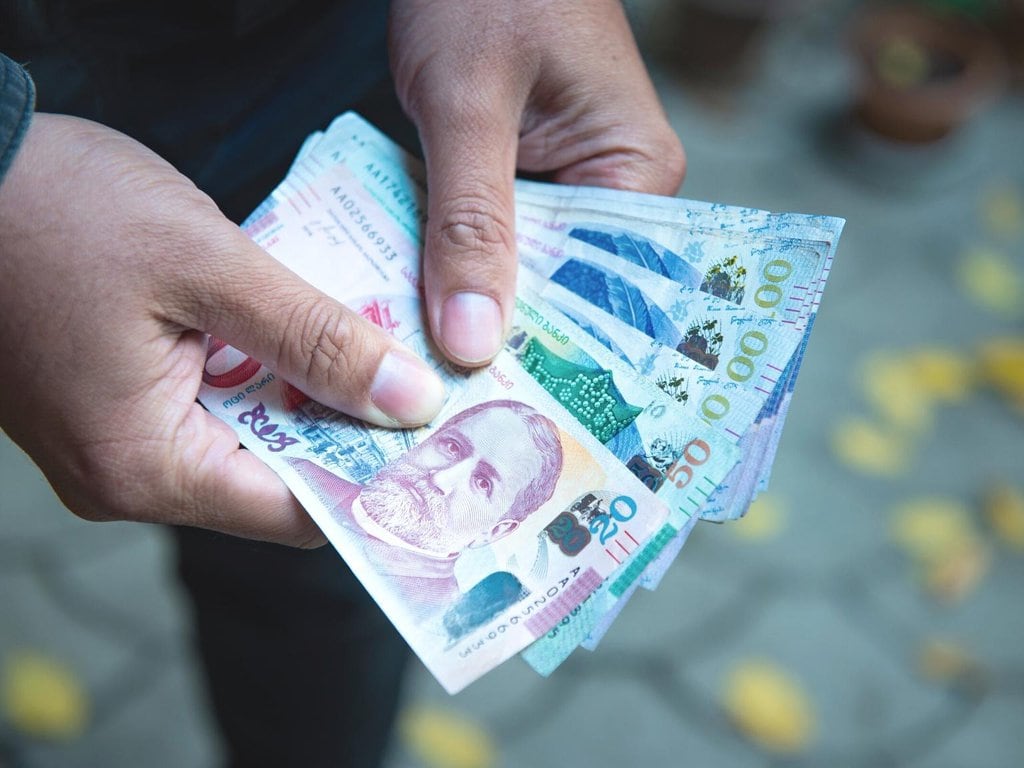 If you know where to look, you can get drinks for less than $1.50. You can grab a coffee from a convenience store for less than $0.50. You can slurp on a cafe coffee for around $1.50. You can munch on a good meal for $4 or $5. A one-way public transport ticket is around $0.30.
If you're on the hunt for low-cost and affordable, Tbilisi is one of the best locations in Europe (if you consider Georgia to be in Europe, but that's a whole article of its own: Is Georgia in Europe or in Asia?).
3. It's Surrounded by Lots of Lovely Mountains and Lakes…
If you like spending your evenings and weekends exploring outdoor areas, Tbilisi is perfect.
Within close proximity of the city center, you have three lakes: Turtle Lake, Lisi Lake, and Tbilisi Reservoir. On the outskirts, you have White Lake, Kimisi Reservoir, and probably some other big ol' bodies of water I don't know about.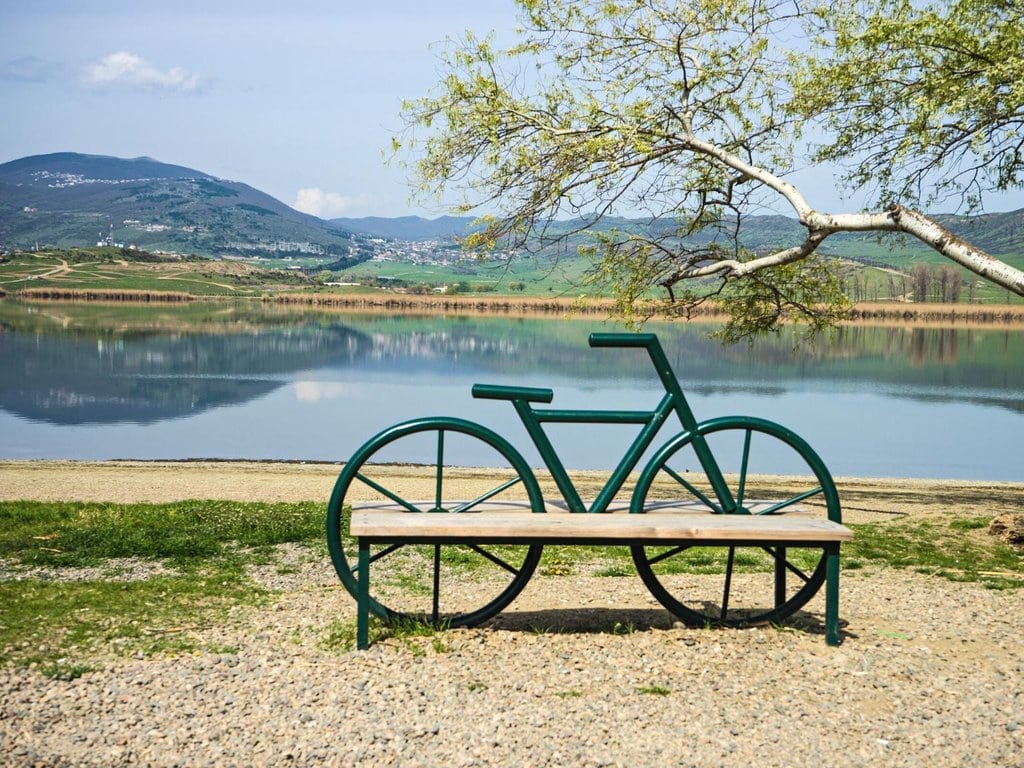 You also have various peaks, hills, and mountains surrounding the city on all sides.
To the north, you have Tbilisi National Park. To the west, you have all the lovely ridges that surround Lisi Lake (which is my favorite place in the city for trail running). And right beside the old town, you have Mtatsminda Park, a family-friendly favorite with walks, trails, fairground rides, and lots of fun attractions.
➡ I wrote a complete guide about the best green spaces in the city. Check it out here: 11 Most Beautiful Parks in Tbilisi.
And that stuff is all just within walking distance of the city center. There's much more fun lurking beyond the outskirts, which brings us to…
4. … and There Are Loads of Great Day Trips Surrounding the City
Want to visit the birthplace of Stalin? Or experience the nation's ancient capital? Clamber around some monastic caves? See a load of UNESCO sites? Enjoy some of the best hikes in the Caucasus? Drive along the so-called Georgian Military Highway?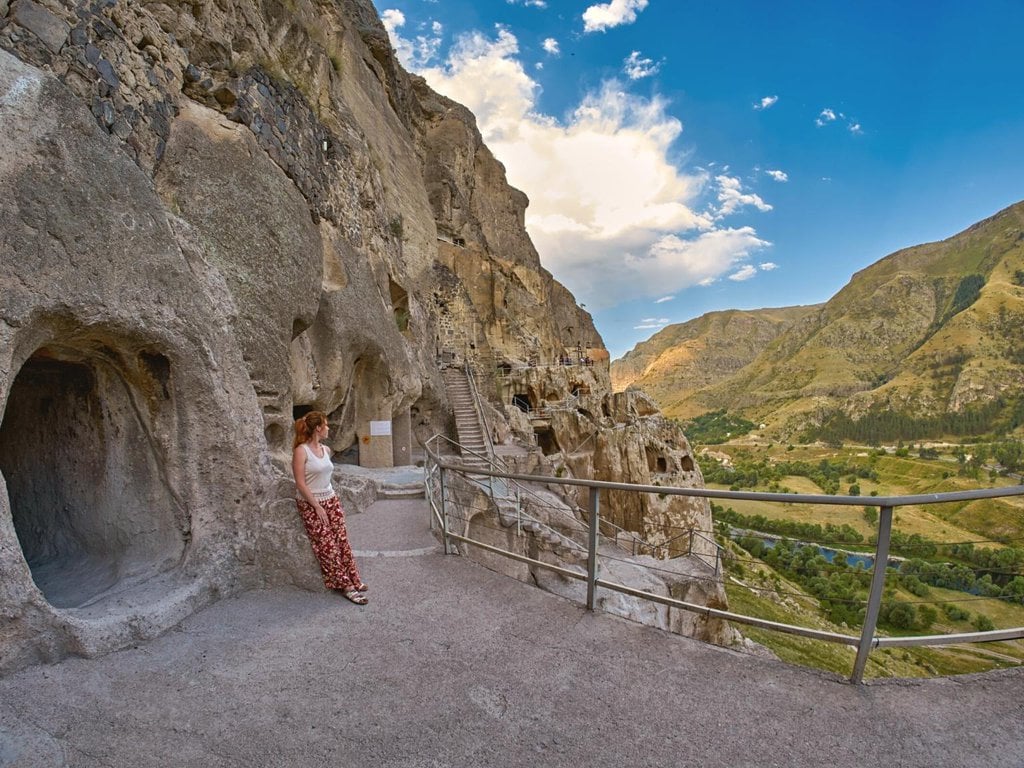 For such a small nation, Georgia crams a whole load of varied stuff into its kooky confines. And luckily for Tbilisi day-trippers, lots of action and adventure are easily accessible from the nation's capital.
You can easily organize all of these day trips yourself. But if you're a big baby who likes the comfort of convenience, there are lots of tour companies who offer various day trips every weekend.
Here is a complete guide I wrote with 20 epic day trips from Tbilisi. Start by reading this guide.
5. Local People Are Super Friendly…
Georgian people are some of the most friendly, welcoming, and hospitable people I've ever met.
Okay, people in Tbilisi (on the whole) aren't quite as friendly as some of the people in more rural and remote parts of Georgia (sorry). But compared to the people of most other capital cities, Tbilisi's people are ridiculously friendly and kind.
Locals love it if you make even the most superficial effort to speak a few words of their language (not that I've done a particularly good job of that so far).
6. … and So Are the Local Street Dogs
Yep, Tbilisi is full of street dogs. And that makes some people uncomfortable because they think the whole world is trying to give them rabies or something.
But the dogs aren't aggressive or intimidating (well, usually). Instead, they're super friendly, and they live in harmonious balance with the equally-super-friendly people of the city.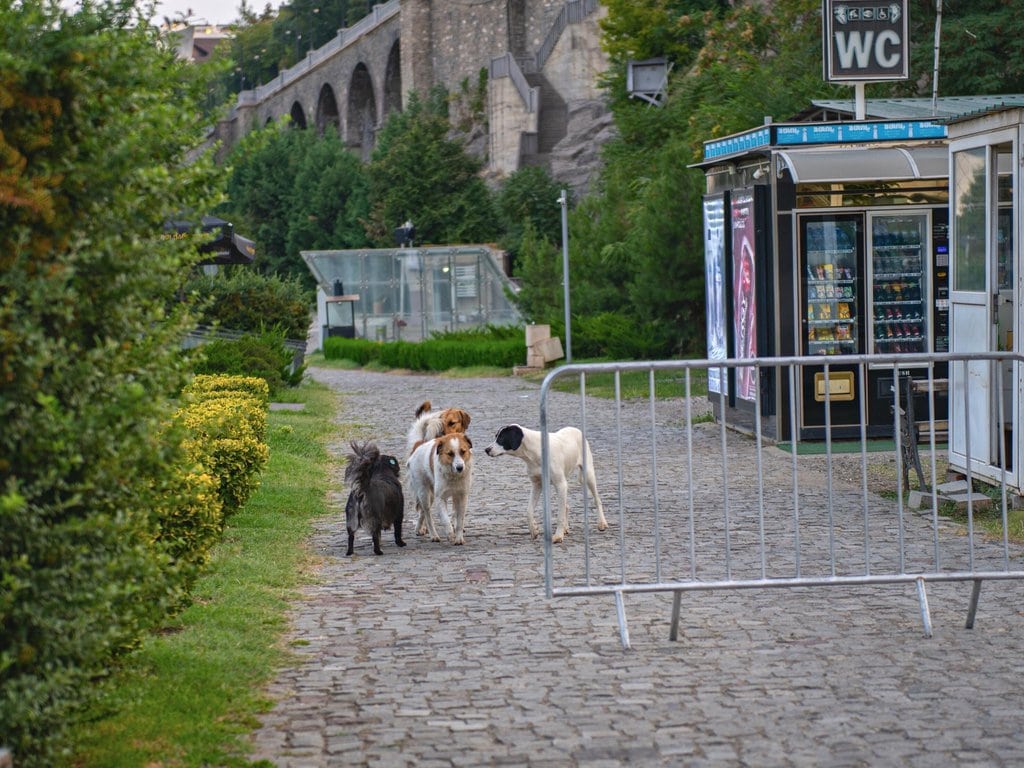 So pet them, feed them, say hello to them, and make friends with them.
If you spend long enough in the city, you'll realize that particular packs of dogs hang around in particular areas of the city. So, over time, you'll pick your favorite dogs, and look forward to seeing them as you stroll through familiar parts of the city's streets. How wholesome.
7. There Are Loads of Interesting History and Heritage
Okay, I'll be honest—I don't care about history and heritage. In any remote way.
But if you do, you'll probably find Tbilisi super interesting.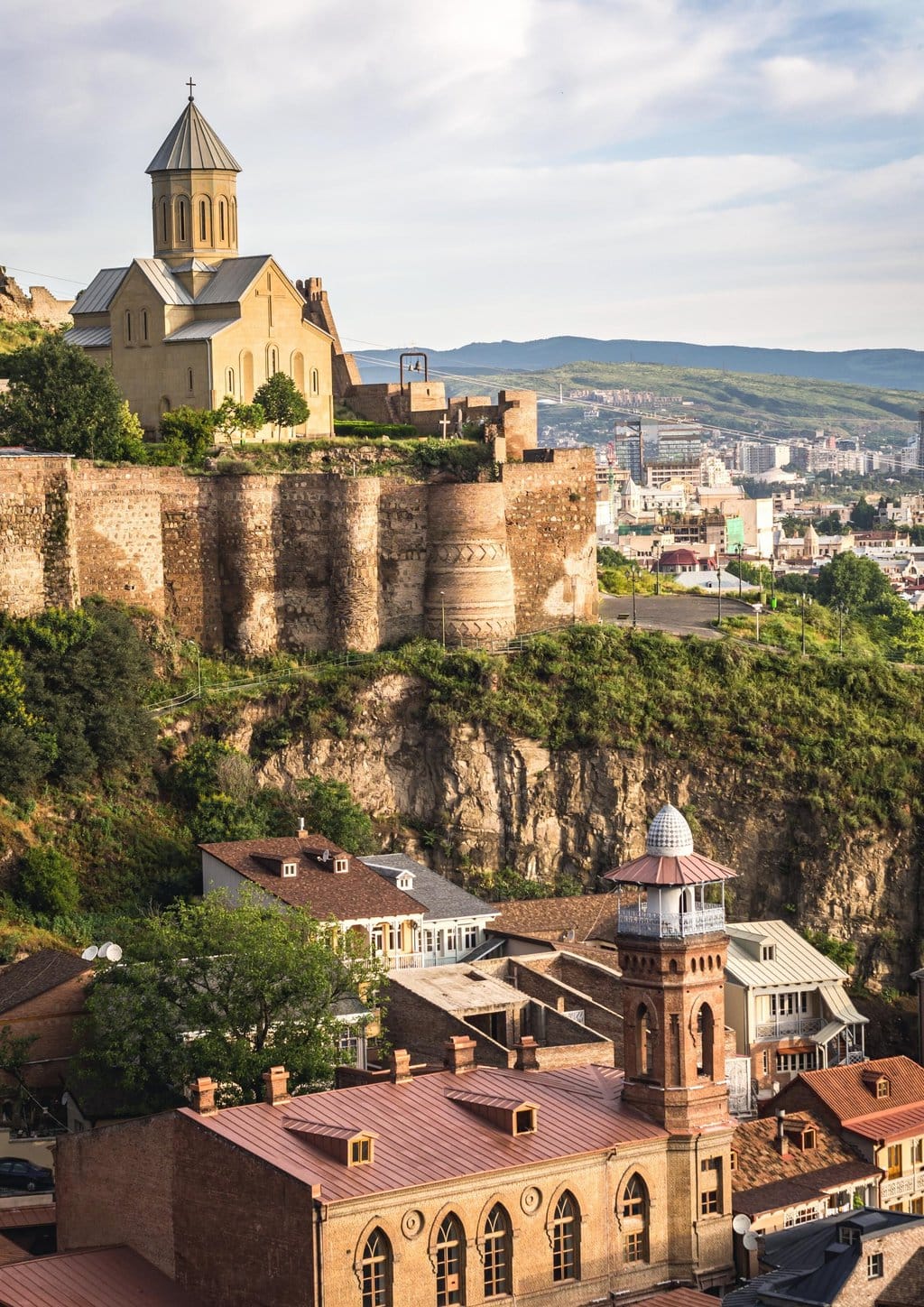 The city is at a crossroads between Europe and Asia (and people still aren't really sure exactly where it fits). And partially because of that, it's had a pretty turbulent history.
One of the oldest capitals in Europe, it's been taken and lost by a number of empires, it's absorbed influences from all over the planet, and it's been the site of lots of chaos and controversy.
Even now, it has a pretty complicated relationship with some of its neighbors.
Lots of this stuff is recorded and unpacked in some of the city's museums. Some of the best and most popular include the Georgian National Museum, the Tbilisi History Museum, and the Open Air Museum of Ethnography. I've visited literally none of them, but you might want to.
For more options here is a selection of the best museums of Tbilisi.
8. The Entire Nation is Jam-Packed with Other Great Stuff
This is the third time I've visited Georgia. The first two times, I explored Tbilisi for a cumulative two days, out of six weeks.
As I'm trying to make clear with that claim, there's way more to the nation than just its capital (and the day trips you can take from its capital).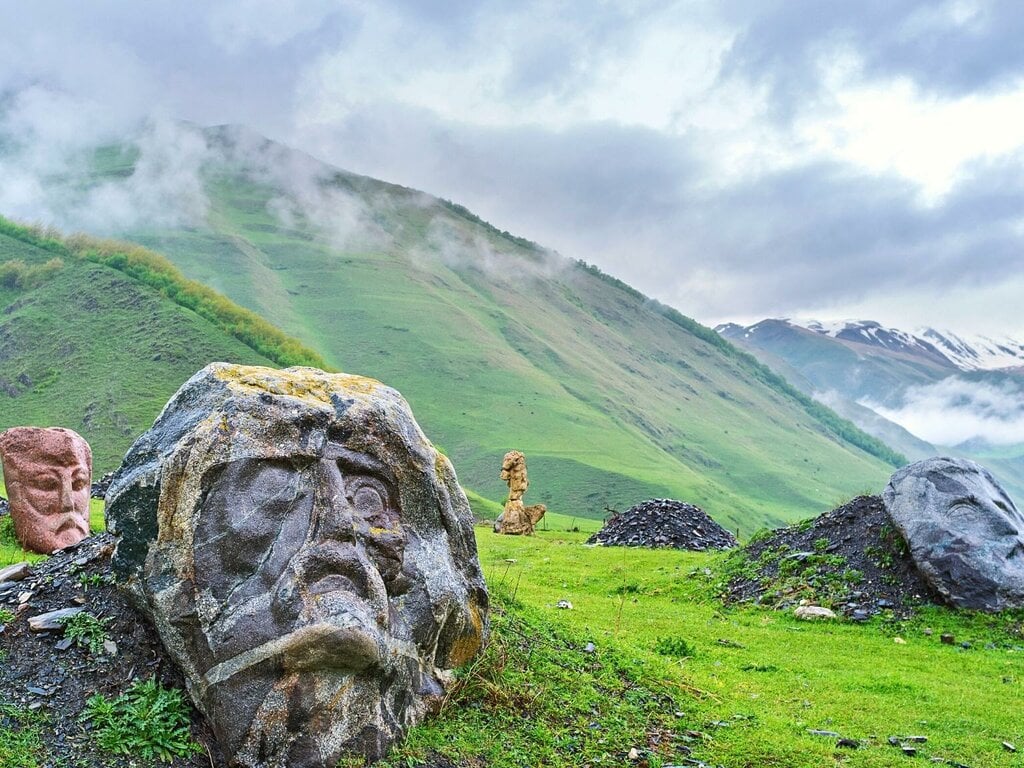 In Georgia, you get some of the best hikes you've ever wandered along. Some of the most beautiful mountains you've ever seen. The most charming and unusual villages you've ever visited.
And it's a great place to explore if you like weird and wacky stuff. Some of the nation's strangest sites include ancient cable cars, abandoned Soviet sanatoriums, tower-packed villages, and a remote monastery atop a thin rocky pillar.
It also offers a coastline, other great cities, and lots of brilliant rural stuff. Georgia might be small, but you could spend years exploring the place without seeing its entirety.
9. Georgia Has One of the Most Liberal Immigration Policies I've Ever Known
Get this—most people can turn up at any Georgian border and get a 1-year stamp on their passport with no bureaucracy and no visa. I can't think of any other place where that's possible, and it's alluringly liberal.
Even better, there are (usually) no rules on returning within specified periods of time. So you could spend an entire year in Georgia, leave for an hour, immediately return, and then spend another entire year in Georgia.
If you want to explore freely, extensively, and without having to endure inane bureaucracy, I can't recommend Georgia (and thus Tbilisi) enough.
This policy might not last forever. But while it does, you should totally take advantage of it.
10. It Has Some of the Best Nightlife on the Planet
If you like techno music and late-night electronic events, Tbilisi is literally a must-visit city, without exception.
I've only been living here for four months… but I've already experienced some of the best nightlife and parties of my life.
Even if it's not usually your thing, I totally recommend it. Attend an all-night (and into-the-morning) rave at a venue like Bassiani, and you'll see what I mean. Parties here aren't 'just' parties; instead, they're cultural experiences where you feel like you're part of something vital. I know that sounds ridiculous, but I promise it's true.
If you visit Tbilisi without dancing around in one of the city's world-class techno clubs, you've done it wrong.
11. It's a Remote Working Hub
You might not be a remote worker. In which case, feel free to skip this point and move on.
But if you are, this is one of the best cities you can possibly choose.
You can stay for a year (and longer!), the internet is speedy and reliable, the city is cheap, there are countless cool places to work, and there are lots of other remote workers plinking around on their laptops and pretending to be cool.
As I've already mentioned, I'm here as a remote worker. And as one, I massively recommend visiting Tbilisi (whether for a while or otherwise).
12. For Sitting Around in Sulfur
You've all heard of Turkish baths. But Tbilisi (much like the entirety of Georgia) is home to lots of (pretty similar) baths.
As an ignorant and uneducated foreigner, I can't really discern the difference between Turkish baths and Georgian baths. There are probably some Georgian or Turkish people reading this who are furiously shaking their heads and readying themselves to correct me (and probably justifiably so).
So, apologies to those people.
But all that aside, here's what I'm trying to communicate: if you want to visit some sulfur baths, get yourself to Tbilisi for the full experience. Traditional and timeless, you get steamy hangouts, body scrubs, rough massages, chilly dips, sweaty saunas, and a whole load of laconic luxury.
For this experience, the address you're looking for is Chreli Abano.
For more details and insider tips check out my complete guide about Tbilisi Sulfur Baths.
13. To Chomp and Chew on Some Tasty Treats
Georgian food is outrageously underrated.
Some of the most popular and well-known highlights include khinkali (knot-topped parcel-shaped dumplings stuffed with tasty ingredients), khachapuri (a bread-based 'snack' with lots of regional variations), and mtsvadi, which is basically just grilled meat (very tasty grilled meat).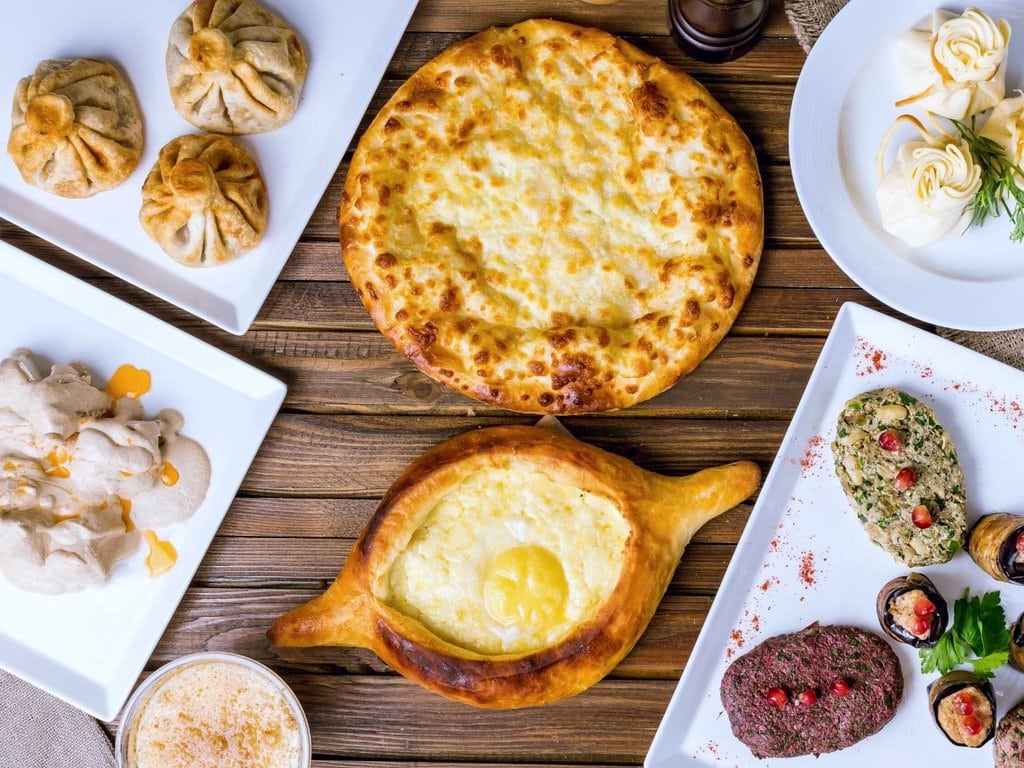 They also have great salads, probably the best bread I've ever eaten, lots of lovely fruit, and endless ways to cram walnuts into every possible dish you can imagine.
If you like food, you'll love Georgian food. It's honestly some of the best stuff I've ever had.
➡ I wrote a selection of the best places you can eat at in Tbilisi, check it out: 21 Best Restaurants in Tbilisi Where Locals Love to Eat.
14. For Street Art Lurking on Every Corner
Tbilisi locals seem to like spraying paint all over the city, and I don't think I've ever seen anywhere with as many tags, murals, and paintings as this place.
The most famous street art spot is the area around Fabrika, a hipster hostel-bar-cafe-barbershop-workspace-whatever. In and around this place, there are lots of iconic and photogenic pieces of street art.
But wander around the city, and you'll see plenty more. If you're into graffiti, you'll love hanging around Tbilisi.
15. For a Bizarre Mix of Architecture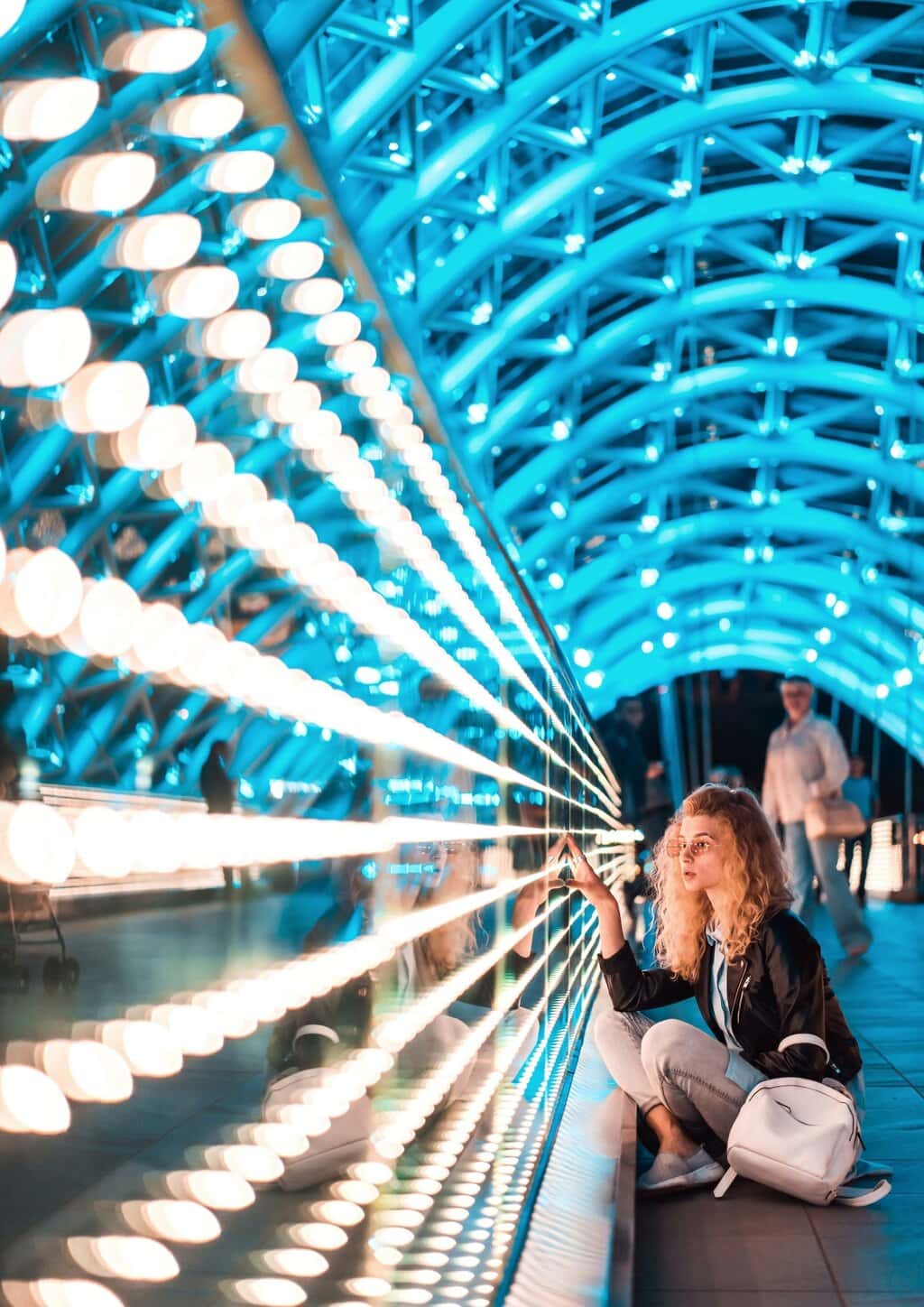 For architectural diversity, Tbilisi is one of the most eclectic places I've ever been to.
You get hyper-modern oddities. Soviet-style brutalism. Knockabout wooden homes stuffed with gaping holes and smiling faces. Contemporary skyscrapers. Hipster venues tucked away inside what looks like crumbling apartments. Art Nouveau mansions. Ottoman-style oddities. Nightclubs hiding under bridges and sports stadiums.
The city is a mishmash of various eras and styles—and that's one of the things that makes it so charming.
16. To Wander Around the Old Town
Tbilisi's heart is (unsurprisingly) its old town. Exactly where the old town begins and ends, no one really seems to know.
But of course, you can't visit the city without seeing it. In the neighborhood, you get lots of the things I've already mentioned, including baths, unusual architecture, and lots of hidden-away places to eat and drink.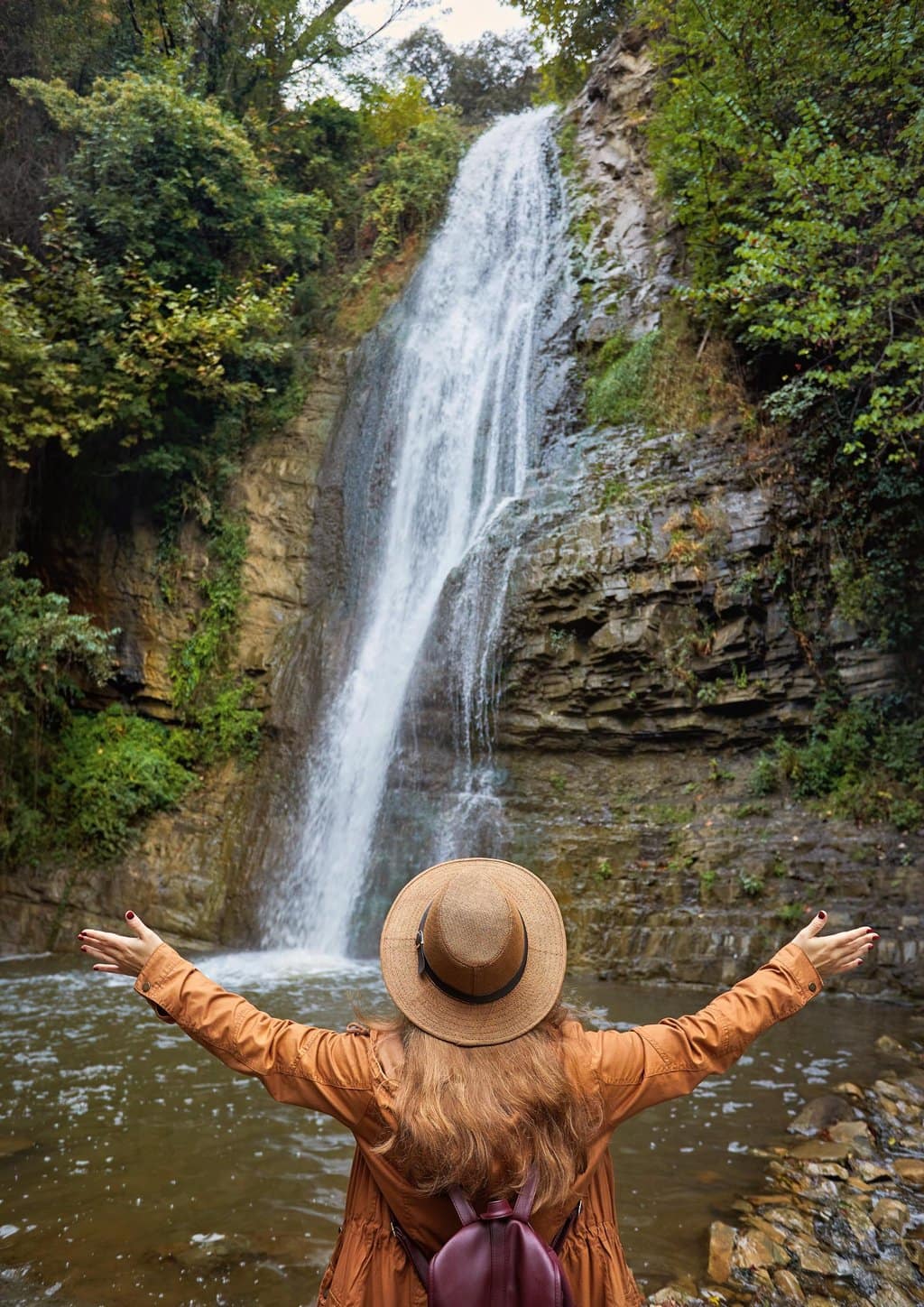 You also get great churches, beautiful mosques, friendly people, a city-center waterfall(!), and lots more must-visit stuff.
The old town is really cool and kooky. A labyrinthine hodgepodge of eclectic oddities and unimaginably-steep climbs, it's one of the strangest city centers I've ever seen. And I absolutely love it.
17. It's Brimming with Hipsters
Depending on your perspective, this might be a great thing or a horrendous thing.
I'm somewhere in the middle, probably leaning more towards the 'great thing' side, because I'm an intolerable hipster too. But if you like finding cool venues, and cool people to visit those venues with, you'll love Tbilisi.
Why Visit Tbilisi? Final Thoughts and Further Reading
There you have it—my top 17 reasons why you absolutely need to visit Tbilisi.
If you want to know anything else about Georgia's capital city, check out what is Tbilisi famous for and the must-see places to visit in Tbilisi.
Also, don't miss my complete safety guide: Is Georgia safe to visit?
And if you're planning your visit to the city, check out my selection of the best tours in Tbilisi. Book any of them (especially the first one) and you'll have a blast during your stay there!
Being a Digital Nomad: Tips, Tricks and Places
Do you want to be a digital nomad?
If you do, maybe you don't know where you might want to live. Or how to live there. Or whether you need a visa. Or how to make friends in the scary sprawl of a brand-new city. Or how to stay productive while you travel. Or how to find an apartment. Or whether this lifestyle really is for you. Or… I'm sure you get the idea.
But with some insight and experience, it's not as difficult as you think. So in this book, I've gathered my 6 years of digital-nomadding experience… and I've used it to answer all your questions, soothe all your fears, and get you on your way. After reading this, you'll realise being a digital nomad is much easier (and much more possible!) than you think.