Top 20 Most Visited Museums in the World
2020 will see hugely reduced attendances in all tourist spots thanks to the pandemic – and that includes museums. But 2019 still saw huge numbers across all museums and other cultural attractions.
To determine museum attendances, the Themed Entertainment Association (TEA), an organization dedicated to representing creatives all over the world, carried out and published a report in 2020.
In 2019, most of the notable museums remained stable, still attracting a combined 105 million visitors, which represented a small drop from 2018's 108 million. In this list of the top 20 most visited museums in the world, there are both rises and falls in attendance, in addition to newcomers never seen before.
Let's find out what are the most famous museums on this planet!
1. The Louvre (Paris, France)
With 9.6 million visitors, the Louvre is the most visited museum in the world.
This massive number of visitors is a drop from the previous year's 10.2 million, mainly due to the museum's new policies introduced to reduce overcrowding.
Of these 9.6 million guests, 30% were Parisians looking for interesting local exhibitions, while 70% were foreign visitors looking for permanent exhibits, and to experience the famous museum in general (which is also the largest museum in the world).
The Louvre has claimed this first position for years on end. The venue's management has recently taken steps to make sure that visitors have a better experience, such as encouraging visitors to book online (rather than on-site) during summer months.
2. The National Museum of China (Beijing, China)
Coming in at second place is the National Museum of China, with 7.39 million visitors, a 14.2% fall from the previous year's 8.61 million visitors.
This is the museum to visit for all things related to modern and ancient Chinese history, with 190,000 square feet of galleries and exhibitions.
Among the popular masterpieces stored in the Tiananmen Square-based museum include Neolithic treasures, jade carvings aged around 8,000 years old, and the flag raised by Mao Zedong during the proclamation of the People's Republic of China in 1949.
The museum held 9 exhibitions in 2019 with political, artistic, cultural and historical themes.
3. Vatican Museums (Vatican City)
Vatican Museums had an attendance of 6.756 million in 2018, which rose by 1.9% in 2019 to 6.883 million.
Like the Louvre in Paris, the Vatican Museums celebrated Leonardo Da Vinci's 500th anniversary in 2019 by hosting a free three-month exhibition of his painting of Saint Jerome.
A notable exhibition at the Vatican Museums is the Tempo Divino, which extended its stay in the Vatican from 2019 to June 2020.
4. The Metropolitan Museum of Art (New York, US)
Fourth on this is the Metropolitan Museum, commonly known as the Met. The Met's attendance in 2019 was 6.77 million visitors, an 8% drop from 2018's 7.36 million visitors.
Among the reasons why the Met's attendance was so high in 2018 was the record-breaking Michelangelo: Divine Draftsman and Designer exhibition. The famous Met Gala is also hosted here every year – though this year, the event was held online due to the pandemic.
5. British Museum (London, UK)
With 5.869 million visitors in 2018 and 6.208 million in 2019, this museum's attendance saw a 5.8% increase from 2018 to 2019.
The British Museum is the UK's first entry on this list, and fifth in the top 20. It's also one of the most visited museums in Europe.
The British Museum was the first ever public museum in the world, and is home to around 8 million works of art. One of the exhibitions which drove large numbers to the museum in 2019 was a collaboration with the Islamic Arts Museum Malaysia (IAMM) in Kuala Lumpur.
The exhibition's theme was "Inspired by the East: How the Islamic World Influenced Western Art". The British Museum has also collaborated with Samsung to reopen the Samsung Digital Discovery Center (a learning hub for teens) and a "Virtual Visits" scheme for 35,000 school children.
6. Tate Modern (London, UK)
Tate Modern is the second UK museum on this list and the sixth overall, with a 4.6% increase in attendance from 2018's 5.829 million to 2019's 6.098 million visitors. Tate Museum is a great place to explore and learn about both British and International contemporary and modern art from the 1900s to the present.
Housed in the former Bankside Power Station – one of London's most historic buildings – Tate is able to display massive pieces in its huge turbine hall. It was founded in 2000.
Among the cancelled events the museum had planned this year was a fantastic immersive exhibition of 'Infinity Rooms,' by the Japanese artist Yayoi Kusama.
7. The National Gallery (London, UK)
The UK's third entry in this list is the National Gallery. It saw a 4.8% rise in visitors from 5.736 million visitors in 2018 to 6.011 million in 2019. The gallery is situated in Trafalgar Square and is home to over 2,300 paintings dated from the 13th century to the 1900s.
The National Gallery is currently expanding its brand into Asia – it has a branded pop-up gallery in Guangzhou, China, which is currently treating its visitors to replicas of famous works by artists such as Da Vinci and Michelangelo.
8. Natural History Museum (London, UK)
The Natural History Museum rose one place on this list from 2018 to 2019, with a 3.8% rise in visitors from 5,226,000 in 2018 to 5,424,000 people in 2019.
Its exhibits include around 80 million specimens and cover 5 main areas: entomology, botany, paleontology, zoology and mineralogy. Its dinosaur exhibits are among the museum's most popular attractions.
In 2019, the Natural History Museum received support from The National Lottery for its Urban Nature project, which is aimed at transforming its 5 acres of outdoor space into an area suitable for urban wildlife research and conservation.
9. American Museum of Natural History (New York, US)
The American Museum of Natural History (AMNH) kept the number of annual visitors in 2019 at a steady 5,000,000 the same number which visited in 2018. However, this massive number did see it rise one place up the list.
Spanning 26 connected buildings and possessing 45 permanent exhibition halls (plus a planetarium and library!), the AMNH is one of the largest natural museums on the planet. It holds over 34 million specimens. The museum plans to spend over $380 million on an upcoming expansion project which will take up a quarter of an acre of the nearby Theodore Roosevelt Park.
10. State Hermitage (St Petersburg, Russia)
Russia's State Hermitage saw a significant rise in attendance from 4.294 million in 2018 to 4.957 million visitors in 2019. It is the second-largest art museum in the world and among the oldest, dating back to 1764.
The museum opened its doors to the public in 1852. Since then, visitors have enjoyed major collections of paintings within the museum's complex of ancient buildings.
These buildings include the Winter Palace, home of Russian Emperors, and the Menshikov Palace. In 2019, the museum hosted an exhibition on the work of Boticelli, Rembrandt and Picasso, which drew thousands of visitors.
11. Shanghai Science and Technology Museum (Shanghai, China)
China's second entry on this list experienced a major leap in visitors from 2018's 3.54 million to 4.824 million in 2019, a healthy 36% increase. The museum is located in Pudong, Shanghai, and has had a steady stream of visitors since opening its doors in December 2001.
The museum is home to artifacts related to people, nature and technology, and among its major permanent exhibitions are Earthcrust Exploration, World of Robots and Space Navigation.
12. Reina Sofia (Madrid, Spain)
Spain's first entry on this list is Madrid's Museo Nacional Centro de Arte Reina Sofia (MNCARS).
This museum saw a nice 13.5% increase in attendance from 2018's 3.898 million visitors to 2019's 4.426 million.
The Reina Sofia's free areas are among the biggest contributors to this rise in attendance. Popular exhibitions include "The Poetics of Democracy: Images and Counter-Images from the Spanish Transition" and "Charles Ray: Four Patterns".
This Smithsonian Institute of Washington DC museum is among the most-visited museums in all of the United States. It had 4.2 million visitors in 2019, a 12.5% drop from 2018's 4.8 million.
This free museum opened its doors in 1910 and was one of the first Smithsonian buildings. It's home to over 126 million scientific specimens and artifacts, including 30 million pinned insects, over 4 million pressed plants, 7 million fish, countless rocks and meteorites and about 400,000 photographs.
The museum's largest space is the Sant Ocean Hall, where visitors can see a replica of a 25-foot-long North Atlantic Right Whale.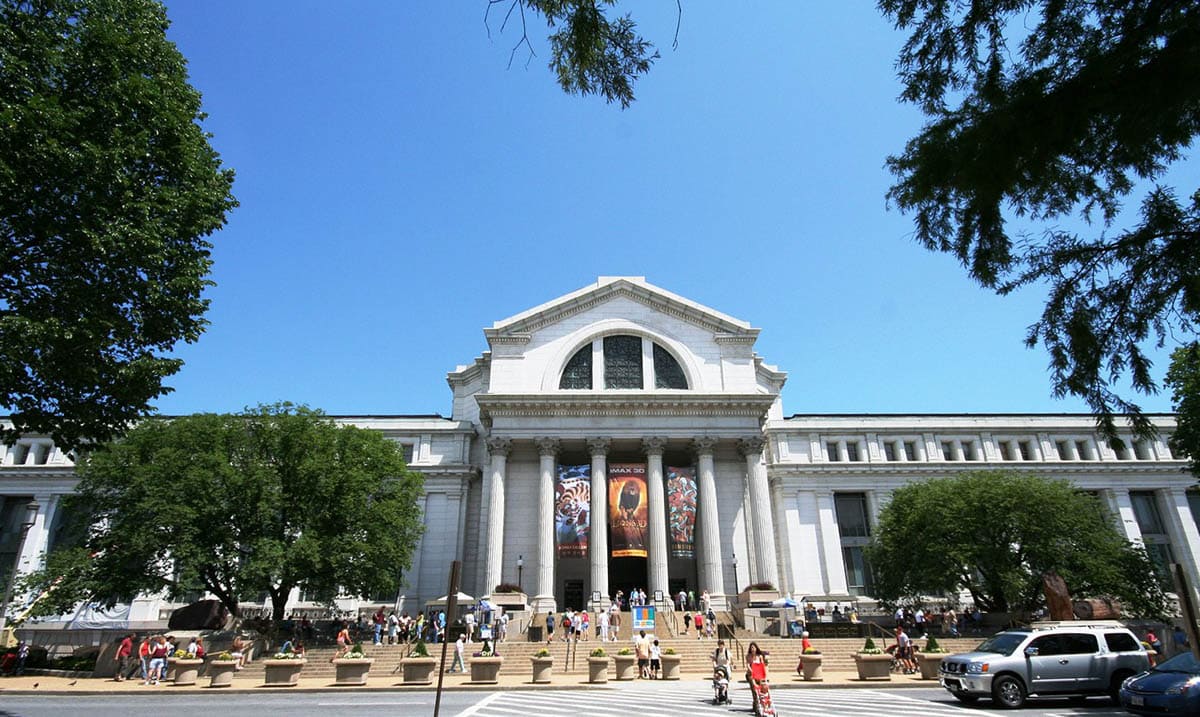 14. Nanjing Museum (Nanjing, China)
This Chinese museum saw a 13.6% rise in attendance from 3.67 million in 2018 to 4.169 million visitors in 2019. The Nanjing Museum is one of the oldest museums in China and has been expanded twice – in 1999 and 2009.
It is home to a massive permanent collection of over 400,000 pieces, and includes Ming and Qing imperial porcelain pieces along with an exhibition on the Jiangsu area during ancient times. This exhibition covers the history of the Ming and Qing dynasties.
Visitors can also view a wall made of bricks from the Northern and Southern Dynasties plus a dinosaur skeleton.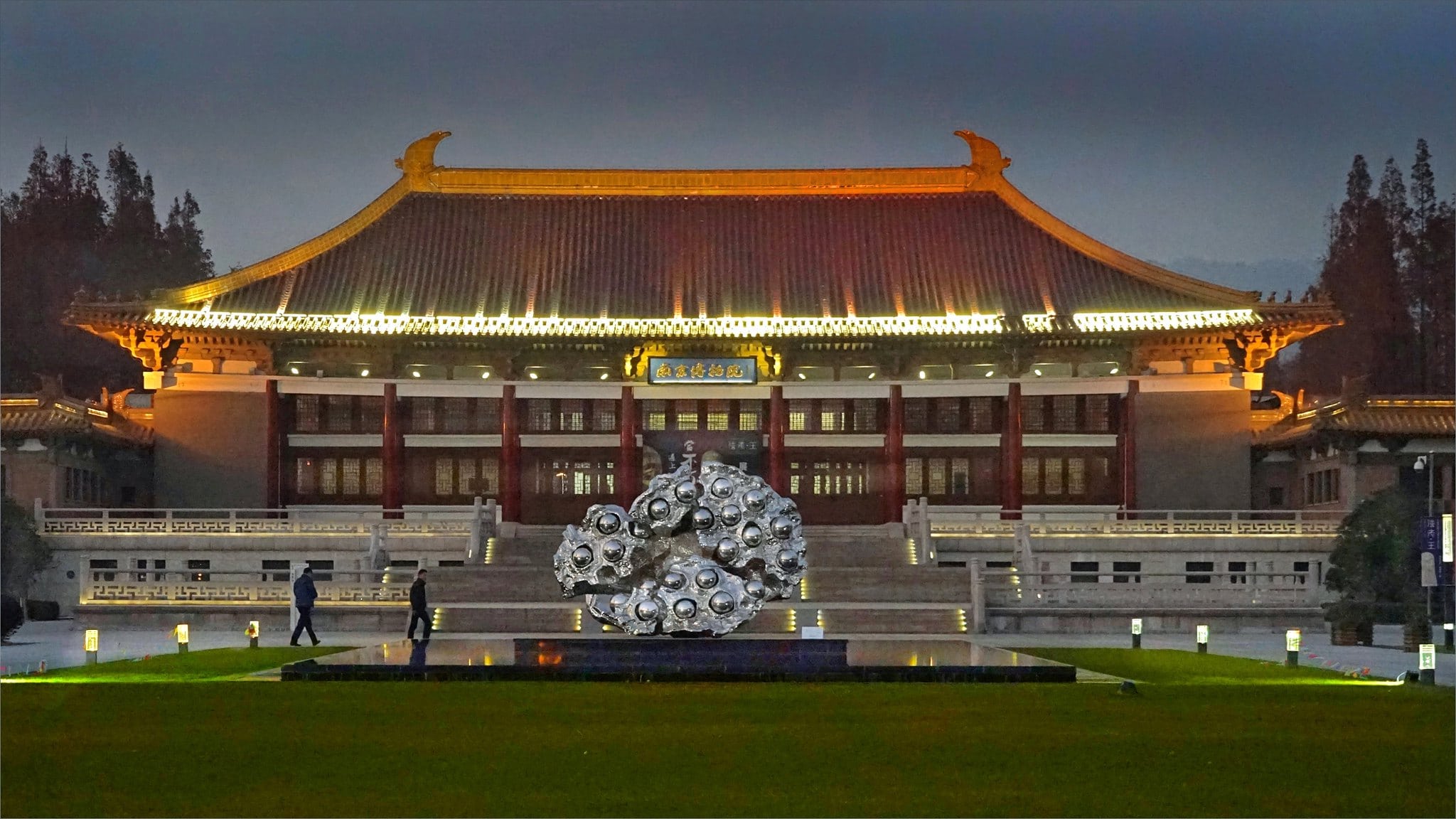 15. Zhejiang Museum (Hangzhou, China)
Another of China's entries on this list is the Zhejiang Museum. The venue saw a slight drop in attendance this year with 4.15 million visitors in 2019, a 1.2% drop from 2018's 4.2 million visitors.
Having opened its doors in 1929, the Zhejiang is another of China's oldest museums, and has over 100,000 items in its permanent collection. It recently expanded in 2009 by adding a new building in the West Lake Cultural Center. Its specimens include porcelain, woodenware, gold and silver coins, calligraphy and paintings.
16. National Gallery of Art (Washington DC, US)
The National Gallery of Art's visitors fell by 7.5% from 2018's 4.404 million to 2019's 4.074 million visitors.
This museum is dedicated to education and culture and is home to over 150,000 pieces including sculptures, photographs, paintings, prints and drawings. Its art collection includes mainly European and American art from the Renaissance period to modern-day work.
Exhibited notable artists include Da Vinci, Monet, Jackson Pollok and others. The gallery spans two buildings – the Western building (made of pink Tennessee marble) is home to historic works, while the Eastern building is home to modern art.
17. Victoria and Albert Museum (London, UK)
The Victoria and Albert Museum saw a 1.2% drop in its number of annual visitors, with 2018 welcoming 3.968 million guests and 2019 welcoming 3.921 million guests.
This museum has a permanent collection of over 2.3 million pieces spanning over 5,000 years of human creativity. The "Christian Dior: Designer of Dreams" exhibition drew 595,000 visitors to the museum, and demonstrates the interest which visitors still maintain in international fashion houses.
18. The China Science and Technology Museum (Beijing, China)
Attendance at the China Science and Technology Museum of Beijing also faltered in 2019.
It drew 3.891 million visitors in the year 2019, an 11.6% drop from 2018's 4.4 million visitors. This museum was founded in 1988, but moved locations in 2006 in preparation for the 2008 Beijing Olympics.
This museum has 5 permanent exhibitions: The Glory of China, Science & Technology and Life, Explorations and Discoveries, Science Paradise and Challenges and the Future.
19. The National Palace Museum (Taipei, China)
Coming in at 19th place is The National Palace Museum of Taipei China. Its attendance has remained relatively stable, with a tiny 0.7% drop from 2018's 3.86 million to 2019's 3.832 million visitors.
This museum was built in 1925 and is home to around 700,000 Chinese imperial works of art and artifacts. The National Palace Museum shares a history with the Palace Museum in Beijing – the old Palace Museum split up after the Chinese Civil War and the formation of Republic of China of Taiwan.
Its collection includes paintings, ceramics, rare books, bronzes, calligraphy and much more.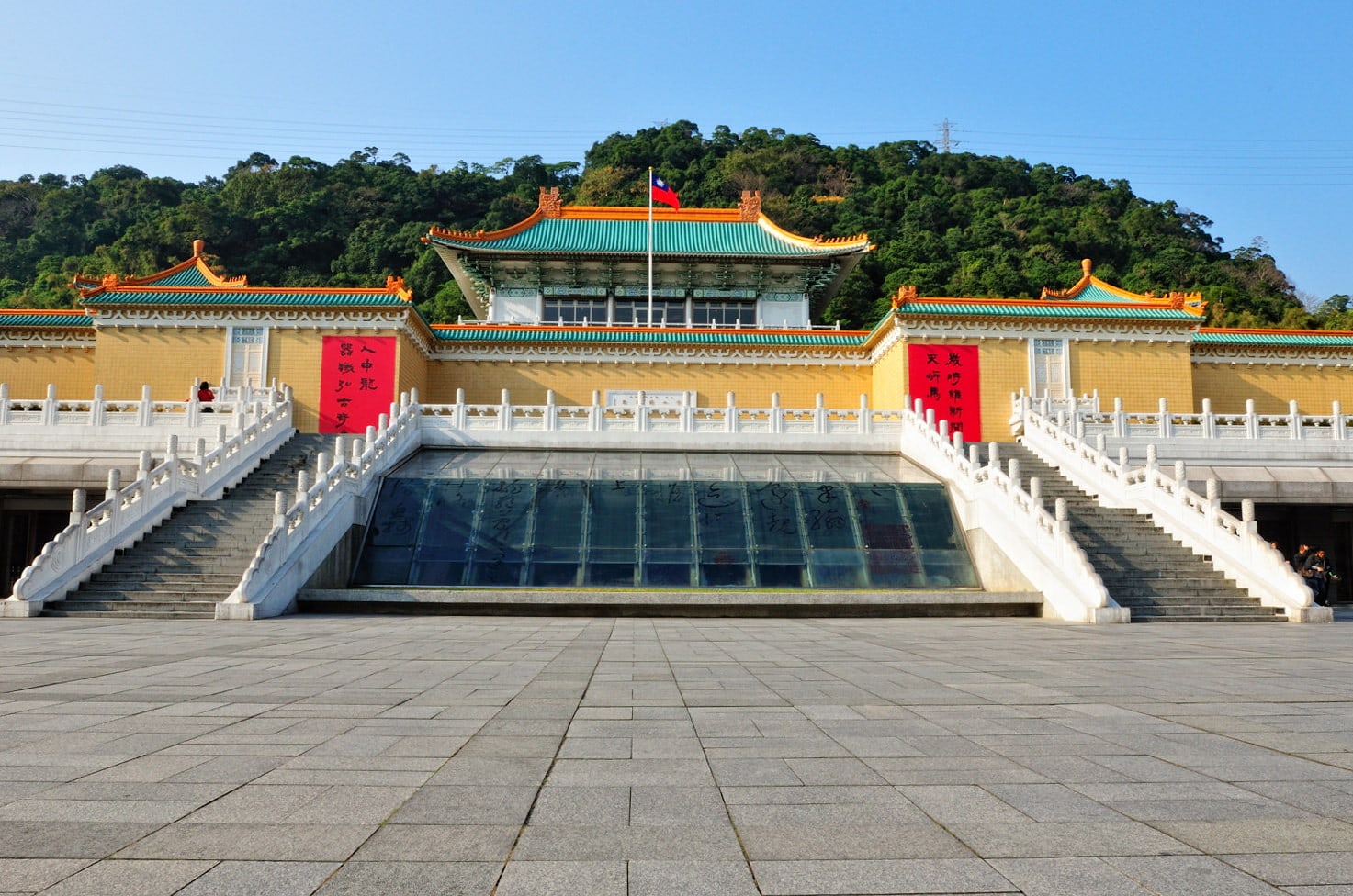 20. Musée D'Orsay (Paris, France)
This museum was built between 1898 and 1900, and saw an impressive 15% rise in attendance from 2018's 3.175 million visitors to 2019's 3.652 million people.
Works exhibited here include masterpieces by Van Gogh, Gauguin, Monet, Degas, Renoir and Cezanne.
Recently, the Musée d'Orsay drew over 500,000 visitors with the "Black Models: from Gericault to Matisse" exhibition – and 413,000 guests with the "Berthe Morisot" exhibition. Earlier this year, the Musée d'Orsay announced its intention to create a new wing to house further displays.