9 Best Ouseburn Coffee Shops to Fuel Your Caffeine Craze
Newcastle's trendy Ouseburn neighborhood is well-known for lots of things.
It's famous for hip restaurants, fiercely-independent pubs, a welcoming community atmosphere, some unique and unusual attractions (who puts a farm in a city center!?), and for being the most edgy part of the city.
But it's also famous for dishing out big fat servings of some of the city's best coffee and cakes. So in this guide, I've helped you get your mouth around it all… with a quick list of the 9 best Ouseburn coffee shops.
Come join the caffeine-fuelled fun!
1. Ernest
Ernest is most famous for being one of the best restaurants in the Ouseburn.
Like lots of the neighborhood's hangouts, it's mainly a brunch place (expect endless portions of eggs, avocado, sourdough, and all that other bohemian fayre)—but it's also a good option for grabbing a quick coffee and a snack.
Last time I was here, they were making all their tasty coffees from the flavor-packed beans of Tynemouth Coffee (a local artisanal roasters). They also serve cakes, chocolate brownies, and inventive sweets… like their ever-tasty cinnamon apple cobbler.
Aside from all the eats and treats, the Ernest team also host late-night parties, DJ sets, and other unique events.
It's very dog-friendly, very child-friendly, and just very friendly. Ernest is one of the most popular venues in the Ouseburn—visit, and you'll see why.
2. Kiln
Kiln is another Ouseburn brunch-based hangout.
They specialize in interesting and unique late-breakfast options, including shakshuka, roasted plums, Turkish eggs, kedgeree, and huevos rancheros.
But if you just want to pop along for a little cake and a coffee, that's also an option.
They offer standard coffees, teas, and hot chocolates, along with chai spiced lattes, and seasonal specials. They also have loose-leaf tea, a regularly-rotating selection of cakes and muffins, spiced pear crumble, and frozen lemon parfait.
The cakes are massive without being overly-sweet, and they're always moist and fluffy.
All food and drink here is served in made-on-site bowls, plates and cups. Kiln isn't just a restaurant and cafe—it's also a working pottery barn, and you can watch the potters fiddle about with clay while you munch and slurp.
3. Cycle Hub
This place flies under the radar as one of the best Ouseburn coffee shops.
It's most famous for being a bike rental and repair shop. But it's also the home of an excellent on-site cafe, and it churns out surprisingly great coffee and snacks.
Their bacon sandwiches and sausage sandwiches ('butties,' if you're local) are jam-packed and belly-busting, and they offer sweet treats from nearby Cake Stories bakery (more on that place later).
They have a wide range of varied coffees (mint mocha, Biscoff latte, gingerbread latte, and plenty more), and they always offer a daily selection of hearty scones.
But more importantly than all of that, the place is brimming with charm. The staff are friendly, the cycle-mad locals are smiley, and the riverside location is one of the best in the city.
If you have time, you should (of course) tackle a bike ride from here. It's one of the best things to do in the Ouseburn.
4. Ouseburn Coffee Company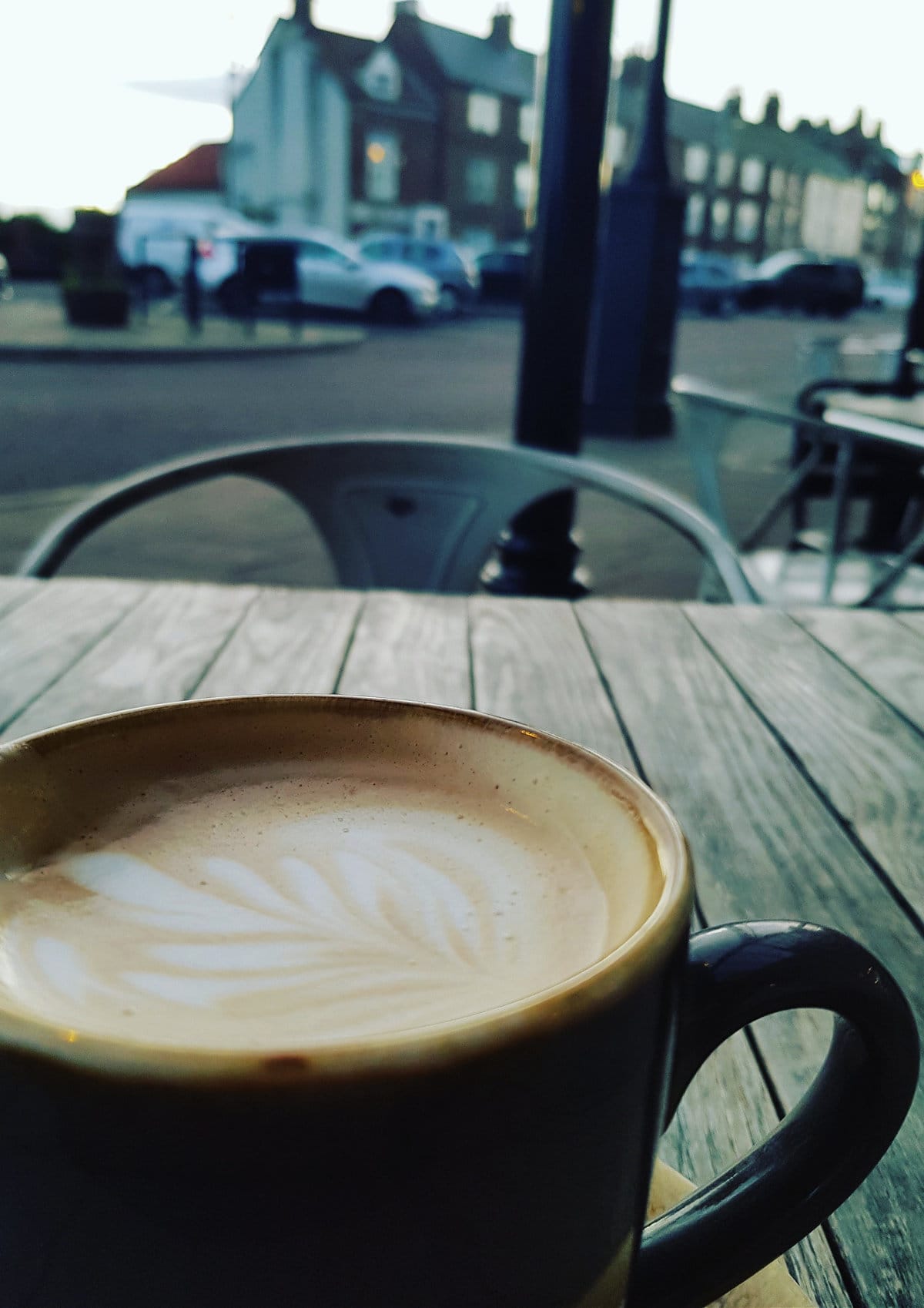 Here, you can buy some of the best coffee I've ever sipped on.
But here's a quick disclaimer: this isn't one of the best Ouseburn cafes. It's actually just a place where you can buy some beans and grounds.
But, presumably, you're here because you like good coffee. And if you like good coffee, this is some of the best you'll find in the region. Get in touch, order some beans (or pop along and buy some beans in person!), and you'll see exactly what I'm talking about.
If you actually want to guzzle down on some of Ouseburn Coffee Company's offerings, you can find it in plenty of places. Choice venues include Tynemouth Market (open on Saturdays and Sundays at Tynemouth Metro station), and inside Fenwicks Food Hall (right in the middle of the city, along Northumberland Street).
Harvest Canteen in Jesmond also serves up cups of their stuff.
5. Di Meo's
Like ice cream?
Stop whatever you're doing, close your laptop, put your phone in your pocket, and immediately head to Di Meo's.
This place genuinely serves up some of the best ice cream I've ever gotten my mouth around, anywhere in the world. They'd probably call it 'gelato,' but as a working-class man from Newcastle, I have no business dealing with words like that.
Some of their best freshly-made tastes include battenburg, fudge brownie, banoffee, and lots of nutty flavors.
All I've done so far here is talk about ice cream, so you're probably wondering why Di Meo's is on this list. Well, they also offer great coffee, cakes, pizzas, and service. And the location is lovely—it sits right on the little Ouseburn River that gives the area its name.
The original Di Meo's is in Whitley Bay, just east of Newcastle, and sitting right on the coast. Whitley Bay and its surroundings offer some of the best beaches near the city.
6. Northern Rye
Another of the best Ouseburn coffee shops, Northern Rye is most famous for being probably the #1 bakery in Newcastle.
They churn out freshly-baked batches of sourdough, cinnamon buns, rye breads, baguettes, pain au chocolat, and plenty more. If you're looking for bread of any description, head here. They have an especially-varied selection on Fridays and Saturdays.
Aside from all the doughy delights, the Northern Rye team also serve some of the best coffee in the city.
They have a small seating area, where you can sip flavor-crammed cups of single-origin stuff. And while you slurp, you can also munch on sweet treats and sandwiches, and enjoy the smell of freshly-baking bread wafting right up your nostrils.
Get this: soon (though not quite yet), the team at Northern Rye are gonna start offering baking courses and classes. Get involved!
7. Cake Stories
Some locals will tell you the cakes from here are the best cakes they've ever eaten.
And it's pretty hard to argue. They're tasty, moist, well-balanced, and packed with unusual flavors—and the team offer more than 100 varieties to choose from. If you've ever wanted to eat yourself into a diabetic coma, now's your chance!
They're well-known for their wide range of vegan options and gluten-free options—if you're looking for any type of free-from sweet treats, you'll find them here.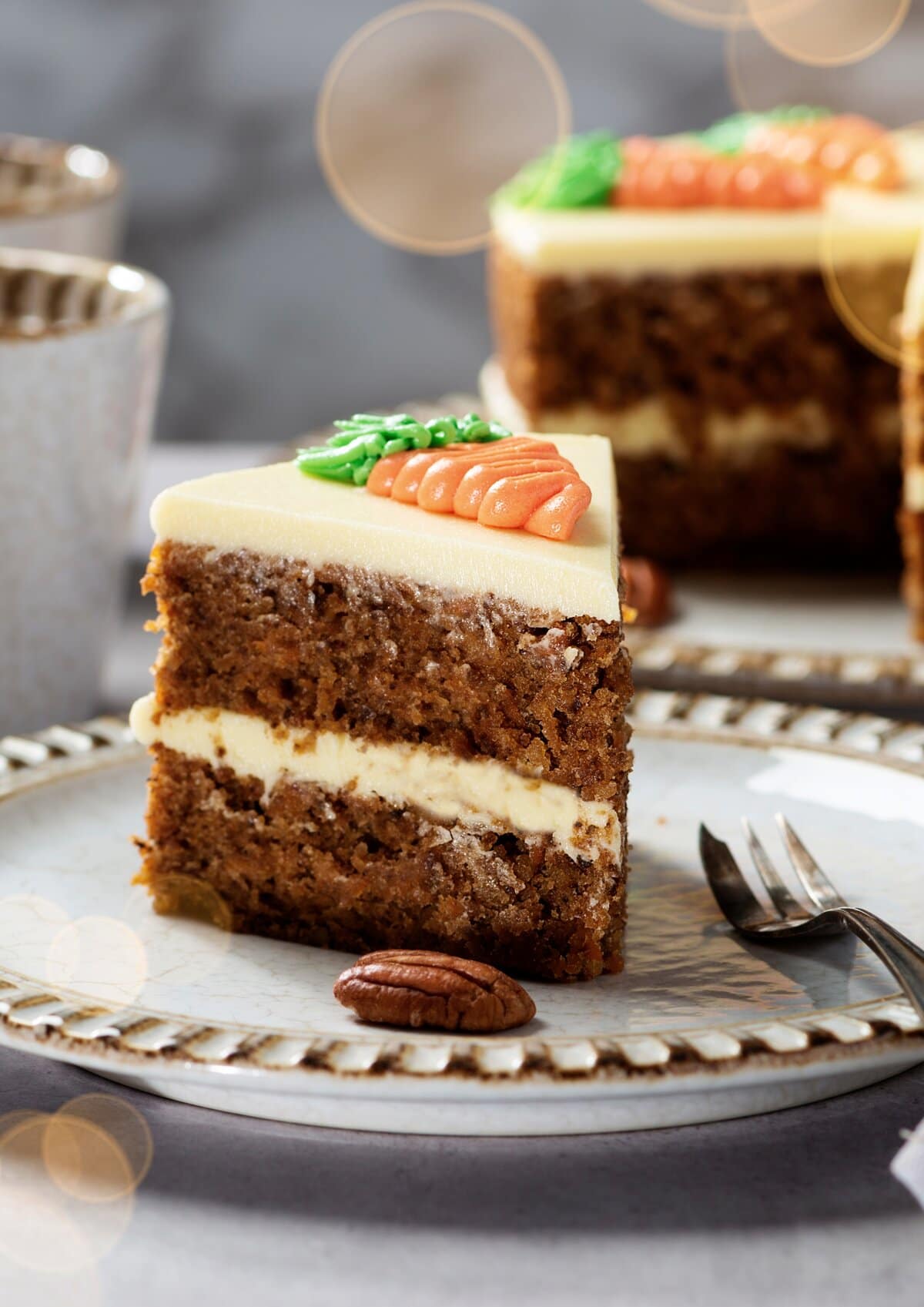 Because Cake Stories has a small team of staff and a genuine passion for cakes, they really know their stuff. So you'll always be able to get your mouth around a bespoke recommendation.
On top of all the varied cakes, you'll also find nice coffee, nice savory foods, and an unusual atmosphere (the whole place is decked out with bold furniture and strange paper lanterns). Highly recommended!
8. Proven Goods
This isn't just one of the best Ouseburn coffee shops.
It's also one of the best donut shops on the planet. It's a small venue with a tiny seating area, and it's housed in a tucked-away shipping container. But despite all that, it's still insanely popular (which is proof of just how good the place is)—you pretty much always need to queue to get in.
They make their donuts fresh every day, and serve them alongside great coffee. They don't offer any savory eats, so this isn't a lunch spot (well, unless you want to eat donuts for lunch, like a child).
The menu rotates, but you can expect pretty standard stuff (such as the pink-with-sprinkles Homer-style classic), along with weirder fayre like 'blackberry and cacao nib jam,' and 'apple, vanilla, and cornflake crunch pudding'.
Proven Goods sits very close to Cake Stories—so if you want a sweet-filled day of cake-hunting sugar-rushing, you can visit both places in one big bumper day of stodgy goodness.
9. Studio 28 Patisserie
Another Hoults Yard venue (that little space sure loves cakes!), Studio 28 Patisserie serves up the classiest eats of all the places on our list.
It's most well-known for offering gift boxes and takeaway chocolates, but the place has a small seating area where you can sip your coffee and chow down on pastries, French-influenced patisserie treats, brownies, cakes, and handmade chocolates.
Chocolate offerings include bars, bonbons, truffles, and lots of surprising and inventive stuff. Expect flavors like ginger dulce, caramelized apple, and plum vanilla. You'll find a wide range of dark, milk, and white chocolate.
It's all high-end stuff, but it's executed without any pretension or aloofness.
The coffee here is good, and the hot chocolate (inevitably) is even better.
If you want thoughtfully-flavored sweet treats, you'll undoubtedly think this is one of the best Ouseburn coffee shops. For chocolate fans, it's a genuine must-visit.
Before You Go
And just like that, we've sipped and slurped our way through the 9 best Ouseburn coffee shops.
For much more information on my lovely little home town, check out our guides to the best day trips from Newcastle, the best things to do in the city, and why everyone speaks so strangely.
Thanks for reading, thanks for choosing Travelness, and enjoy your soon-to-come coffees. See ya!
Being a Digital Nomad: Tips, Tricks and Places
Do you want to be a digital nomad?
If you do, maybe you don't know where you might want to live. Or how to live there. Or whether you need a visa. Or how to make friends in the scary sprawl of a brand-new city. Or how to stay productive while you travel. Or how to find an apartment. Or whether this lifestyle really is for you. Or… I'm sure you get the idea.
But with some insight and experience, it's not as difficult as you think. So in this book, I've gathered my 6 years of digital-nomadding experience… and I've used it to answer all your questions, soothe all your fears, and get you on your way. After reading this, you'll realise being a digital nomad is much easier (and much more possible!) than you think.