Top 10 Reasons to Move to Alaska (+Bonus)
The State of Alaska, America's last frontier, is a popular tourist destination. It is also a wonderful but often overlooked place to live. It is breathtaking with its rugged beauty and adventurous spirit.
Alaska residents (and former residents like myself!) will be the first to tell you that Alaska's beauty and abundance of wildlife make the winters worth it.
Do you need a little convincing? Well, here are 10 reasons to move to Alaska. Let's get started!
1. Alaska Actually Pays You to Live There
Yes, seriously! Alaska pays residents each year. They receive money from Alaska yearly via its Permanent Fund Dividend program.
The fund was established in 1976 to preserve a portion of the state's mineral resource revenue. The revenue was created to benefit future generations of Alaskans and hopefully attract more residents to its shores.
It is a significant reason why some Alaskans choose to stay there for their entire lives. The Permanent Fund's investment income earns royalty payments to Alaskan residents who are full-time. While this varies in amount from year to year, it tends to be anywhere from $800 to $1,100.
2. Alaska Does Not Have a Sales or State Income Tax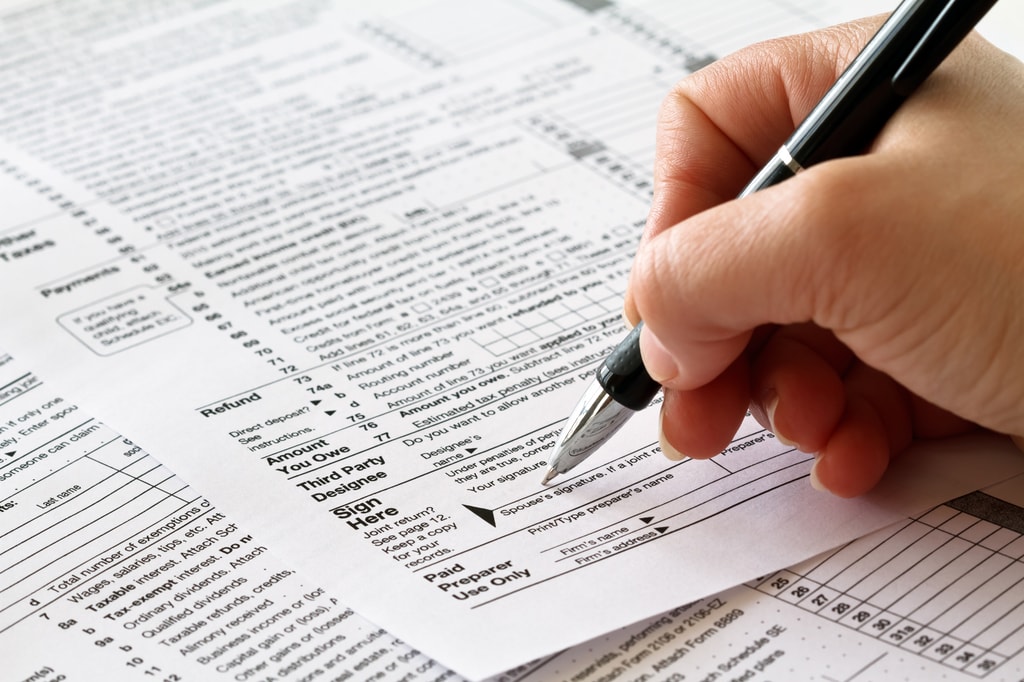 The State of Alaska has the lowest taxes in the nation. This, combined with the yearly amount from the Permanent Fund, makes it easy for Alaskan to stash a little extra in their pockets at the end of the year.
This great state does not require residents to pay any state income tax or sales tax. Despite the break from state income and sales tax, residents still have to pay property taxes. There are some boroughs where sales tax is charged (such as Kodiak), but there is not anything at the state level.
3. Affordable Real Estate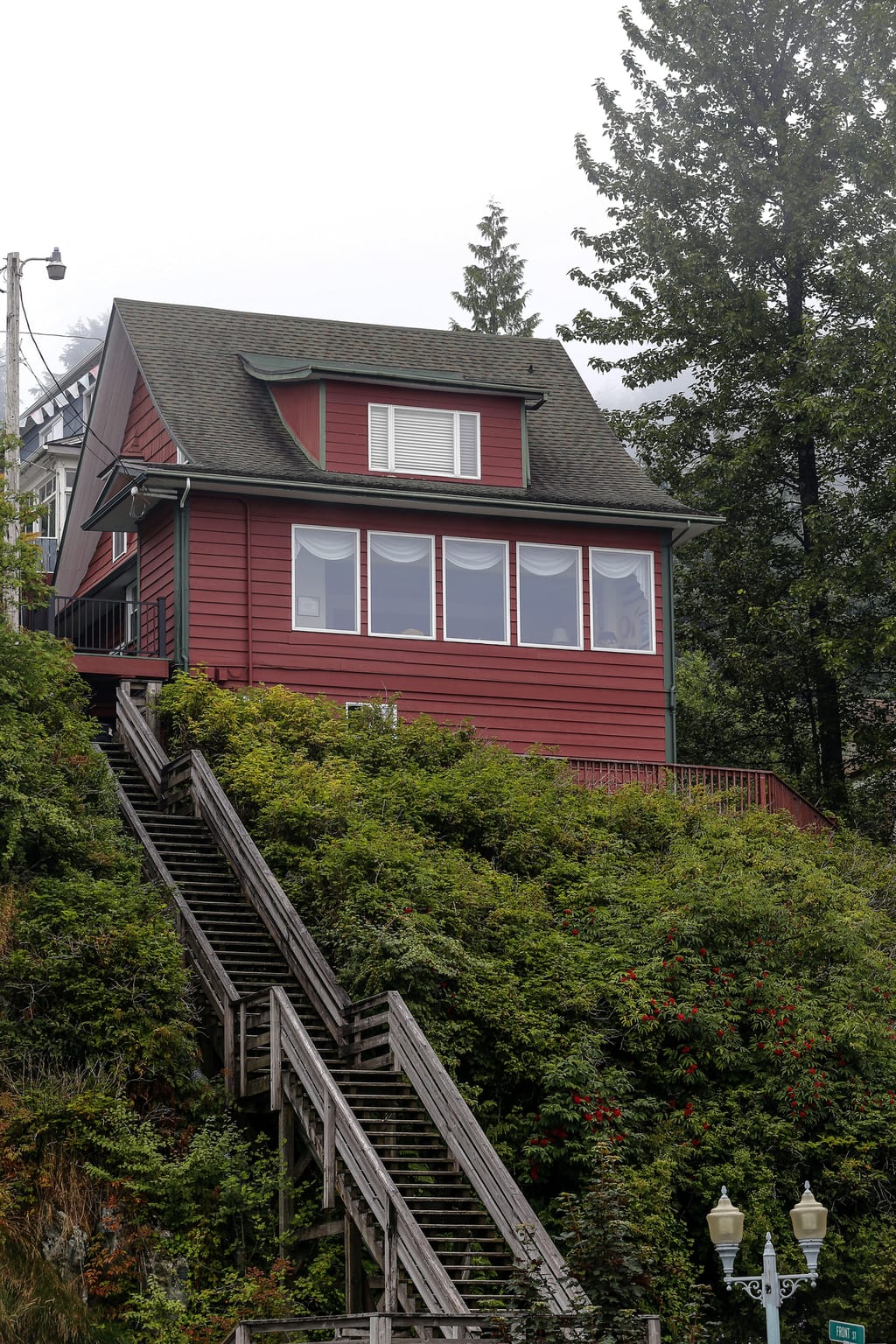 Unfortunately, living costs in Alaska can be high because food and other supplies have to be shipped from far away.
However, real estate prices are still quite affordable in many areas. There are great options for Alaska real estate, whether you want to live in a quiet, remote area or in a large, bustling city.
4. Enjoy Alaska's Beauty Everyday
Alaska is one of the most beautiful places on the planet. Residents can see and experience some of the most stunning wildlife, natural phenomena, and landscapes in the world, quite regularly.
Alaska's natural beauty is breathtaking, from the majestic mountains of Denali National Park to its astounding Aleutian Islands which contain dozens of volcanoes and snow-covered peaks. Although I lived many years in Alaska, on every visit back to the last frontier I stand in awe of the views in every direction!
5. Outstanding Fishing and Hunting
You've found the right place if hunting and fishing are your two favorite pastimes!
There are quite a few hunting options available. You can focus on small to medium-sized prey like grouse and hare hunting. However, if you are interested in a bigger game, Brown bear or mountain goat hunting is possible in the Southeast rainforest region, as well as moose and caribou hunting.
In addition, Alaska offers many fishing opportunities. You'll find salmon, trout, and halibut in Alaska's waters.
6. See the Northern Lights
Alaska is the best place in the U.S. to view the Aurora Borealis. They are usually visible between September and April for residents and visitors.
It is said that in Fairbanks, you can see the Northern Lights for over 200 days. Imagine having that in your backyard every night!
According to the Smithsonian, you can maximize your chances of seeing them by heading for remote northern villages like Coldfoot, Yukon Territory, Prudhoe Bay, and Barrow.
More details here: Where to see the northern lights in Alaska?
7. Try out the Alaska State Fair
Alaska State Fair is the largest annual festival held in Palmer, Alaska, open to all residents. It happens during late summer and dates back to 1936.
Nightly entertainment, carnival rides, and games are all part of the fair. In addition, there are many amazing Alaskan foods available for you to taste and enjoy.
8. Alaska is a Big Adventure!
While often cold, Alaska is a beautiful place to live. It is full of stunning natural beauty, abundant wildlife, and endless recreational opportunities.
Whale watching in Juneau, dog-sledding with Huskies, exploring Ice Caves, relaxing at a beach, catching Northern Lights, hiking through Denali National Park, and visiting one of the many waterfalls are all great activities to part take in.
You can also take a glacier tour by boat, hiking, or flightseeing!
9. Rich, Unique History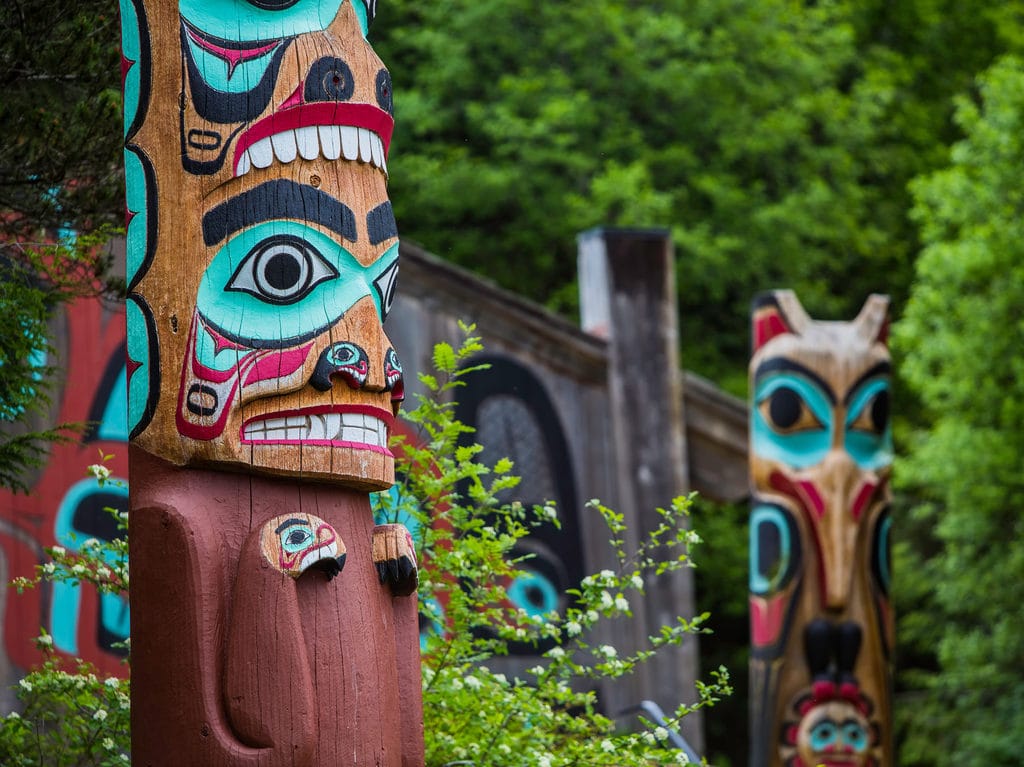 Alaska's history is fascinating and varied, from its humble beginnings as a landbridge that extended to Siberia to its formal declaration as an American state in 1959.
The Klondike Gold Rush and the Good Friday Earthquake are some of the most significant events in Alaska's history. In addition, Alaska's people also tell rich tales of its past.
Explore the charming small towns and chat with natives to truly learn the depths of the Last Frontier's history and understand why Alaskans love their state.
For more information on Alaska's rich history, you can visit its museums and national parks.
10. Get Rid of the Stress of the Lower 48
If you grew up in a busy metropolitan area, you are likely used to living in a rush. When you move to Alaska, you'll find that it sings a very different tune.
Alaska is a place where you can take it easy and slow down. Better yet, you can pick up whatever way of living you want here, rather than forcing yourself to keep up with the fast-paced city.
This is one of the many benefits of living in Alaska, and with the right mindset, it may help ease the stress and anxiety you feel in a constantly bustling environment.
11. Bonus Reason: You Can Work Remotely
When we say you can work remotely, we aren't just talking about how far you are from the rest of the United States. You will be able to work any remote jobs, especially software-based jobs that require a consistently steady internet connection.
You will be surprised at the state's internet infrastructure. Anchorage has a 5G network and internet speeds of up to 1 gigabit, and Juneau and Valdez are currently investing in fiber optic infrastructure. But even in smaller towns like Sitka, I have always had excellent WiFi connections!
When you select your home, check out your local service providers and learn the details of what they offer. You want to be sure that you have the internet access you need before making that move.
Are You Ready to Move to Alaska?
Moving to Alaska is a big decision! It is definitely not one you should take lightly.
Consider that you have major lifestyle changes to take into account, including a colder climate, smaller populations, more forests, wildlife, and lots of outdoor activities. To many, it may sound like a good idea in theory, but reality often differs from what you expect.
Spend some time visiting Alaska first to get a taste of your new life. See the sights and wear down the initial rush of the idea to move. Once you have experienced and decided that Alaska is for you, a world of tranquillity awaits.
Check out my guide on the top reasons to visit Alaska. And if you're finally ready to take the big leap, read these 22 things to know before moving to Alaska.
Alaska welcomes you with open arms!