Top 12 Best Antique Stores in Arizona
Antique stores can be a treasure trove of trinkets, gifts, unique items, historic relics, and even things that are much more valuable than they might first appear. Many people enjoy browsing antique stores near them (including myself) and it can sometimes feel like you are stepping back into time as you peruse the antiques.
Antiques, by definition, are any sort of piece of furniture, item, work of art, tool, clothing, etc that have high monetary value due to their considerable age. It's fun to think about the owners who used these items decades ago and give them new life in your home.
Whether you're looking for a dresser, or an old record player, or a trunk from the 1900s, or an old china set, you'll be bound to find these plus so much more at some of Arizona's best antique stores. You'd be surprised where some of these stores are located, as even the small-town stores can hold incredible treasures.
Let's find out what are the best antique stores in Arizona!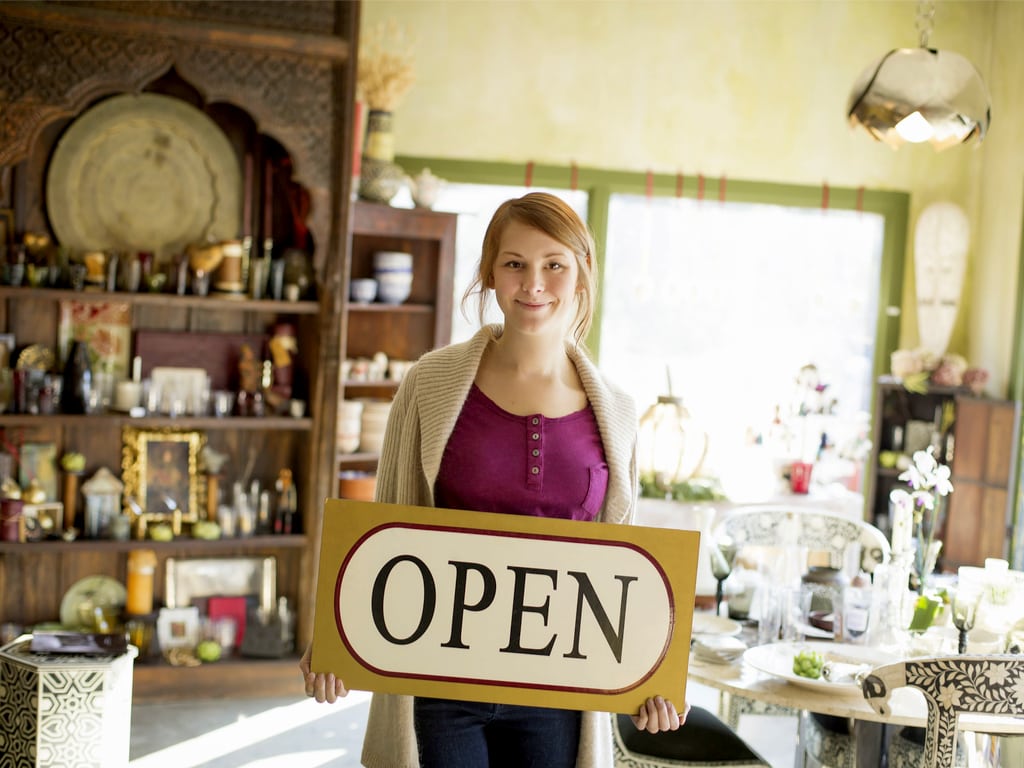 1. Stewart's Antique Nook, Miami
Yes, there is a tiny town outside Globe called Miami (no beaches at this one) but what it lacks in sandy shores it makes up for in history and a row of excellent antique stores. My personal favorite is Stewart's Antique Nook, simply because the owners take special care of their antique items and know the back story on all of them.
One of the best items they have for sale right now is an old hand-cranked phonograph (or record player) that only plays records from before the 1950s. They also have a newspaper-lined old trunk from the 1920s, and china sets from 100 years ago. They specialize in renovated radios from the 1920s to the 1960s, so if you're on the hunt for a cool old radio to spice up your living room, be sure to stop by here!
They are only open on weekends, and the owners travel up from Mesa every Friday to run their excellent antique store. After you browse Stewart's Antique Nook, check out the other antique stores next door for some more treasures. Downtown Miami may be old and mostly forgotten, but these antique stores are a hidden gem that keeps the past alive.
Address: 409 Sullivan Street, Miami, AZ 85539
2. Antique Gatherings, Phoenix
From the small family store now to the huge sprawling antique store- this 18,000 square foot antique shop can take hours to browse! Antique Gatherings is a large space, allowing over 60 vendors to display and sell their items.
You can find rare collectibles, vintage clothing, old furniture that is still in excellent condition, records, tools, and really any kind of antique you could ever be on the search for. You might even find something that you didn't even know you needed!
All of the items are in great condition and well organized. Prices are fair, with some items being on the more expensive side but well priced according to their vintage status. You'll want to take your time browsing through the thousands of items, especially if you're on the search for something specific.
The employees here are incredibly helpful and knowledgeable and can help you find what you're looking for, and can tell you the history of many of the items in Antique Gatherings. Come prepared to spend a couple of hours here, and even then you might not be able to see everything! It's truly one of the best antique stores in Arizona.
3. Call It New/Call It Antique, Mesa
This sprawling 43,000 square foot shop has spaces for hundreds of dealers to sell their rare finds. Call It New/Call It Antique has thousands of items for you to peruse and you never know what you might find! They have so many collectible items, common and rare ones, so for those who wish to grow their collections, a visit here is a must.
The clothing selection at Call It new/Call It Antique is expansive, and they have vintage clothing from the last 50 years (or even older!). You can easily find clothes for costumes, or even repurpose old clothing into new fashions.
Looking for real mid-century furniture? You've come to the right place! There is so much furniture to browse through and you'll be sure to find that perfect side table you've been searching for. If you're wanting to decorate your home in farmhouse style, or give your decor a rustic touch, or want to find that unique couch that will be a great conversation starter, you'll find it here!
Call It New/Call It Antique is one of the biggest antique stores in Mesa, and you'll find yourself coming back again and again as there's always something new to see.
Address: 2049 W Broadway Rd, Mesa, AZ 85202
4. Midtown Mercantile Merchants, Tucson
This is the top-rated antique store in Tucson, and for good reason. The owners are extremely passionate about their shop, and their vendors are all very knowledgeable about the history of their items. So many hidden treasures can be found here, and each time you visit you'll see something new!
On the search for a certain old edition of your favorite book? You just might find it at Midtown Mercantile Merchants. Want a new china set with some character? There are dozens of sets to look through. Just want to browse? Visitors here love the charming atmosphere and find the layout to be easy to navigate.
There's such an interesting variety of vendors selling all sorts of items- vintage, antique, military consignment, clothing, Native American items, furniture, books, mid-century decor, art, and so, so much more! With new vendors cycling through all the time, each time you come it will feel like a different store. Midtown Mercantile Merchants is the best antique store in Tucson, and you'll see why when you visit!
5. Brass Armadillo Antique Mall, Goodyear
Although there are two locations for Brass Armadillo Antique Mall (the other being in Phoenix), the Goodyear location is the more popular and larger location and is a local favorite. Many visitors comment on the sheer variety of items for sale there, and many spend hours wandering the aisles.
The majority of the items for sale here are true vintage and antique items, but occasionally you'll stumble across newer consignment items. However, all of the items are of high quality and in great condition, even the older items.
Brass Armadillo Antique Mall's website is very unique- they have the option for an online "personal shopper", where you tell them what you are looking for and they do their best to find it! This is a one-of-a-kind feature for an antique store and makes finding that special something even easier.
For a nostalgic walk down memory lane, make a visit to Brass Armadillo Antique Mall. You'll find little snippets of history just waiting to come home with you!
Address: 13277 W McDowell Rd, Goodyear, AZ 85395
6. Victorian Moon Antiques and Enchantments, Flagstaff
This is a cute and quaint store in downtown Flagstaff that is especially devoted to the Victorian era. They have dozens of adorable tea sets for sale, from all over the world and from several time periods. They also sell unique tea blends to go with your tea sets!
They have a whole section for dainty lace items- doilies, handkerchiefs, linens, dresses, petticoats, and pillowcases. The delightful vintage atmosphere here is sure to please any 19th-century enthusiast. The owner is also very knowledgeable of all of the items that are in Victorian Moon, especially the china and silver.
In the backroom is the Tea Room, where you'll find the tea sets, plus varieties of teas and treats. You'll also find an Apothecary in Victorian Moon with herbs, spices, essential oils, lotions, and candles, adding a pleasant smell to the entire store. You'll be sure to have a calming experience browsing Victorian Moon Antiques and Enchantments.
Address: 13 N San Fransisco Street, Flagstaff, AZ 86001
7. C & J's Antiques and Garden
This quaint little store on the edge of downtown Gilbert is well worth the visit. Here you'll find the usual antiques but also a collection of vintage garden equipment and decor. C & J's Antiques and Garden holds a Harvest and Holiday event every fall, with vintage autumn-themed and Christmas decor, perfect for your home!
Claire, the owner, is very knowledgeable about the items in her store, including antique and vintage jewelry, china, dishware, pictures, artwork, decor, and other knick-knacks. The friendly atmosphere makes you want to spend hours perusing all the treasures.
Downtown Gilbert is a popular place for eating out and shopping, especially on the weekends, and you won't want to miss out on this charming antique store.
Address: 40 N Gilbert Rd, Gilbert, AZ 85234
8. Buckhorn Vintage, Mesa
Yet another hidden gem of an antique store in Mesa, with Buckhorn Vintage, presentation and staging is everything. All of the items are impeccably styled and organized in an aesthetically pleasing way, making your shopping very calming and pleasant.
The furniture is stunning and in excellent condition, and they have curated some incredibly unique pieces. The clothing is well organized and styled in a way that makes you want to buy all of it! The decor is quirky with a 70s vibe, and you'll begin to envision it in your own living room with how well it is all designed in the store.
Buckhorn Vintage is a family-owned business and they take great pride in carefully curating the antique and vintage items that they sell. Every time you visit, you'll find something new!
9. Superstition Grand Antique Mall, Mesa
This lovely antique store has aisle upon aisle of trinkets- jewelry, cups, knick-knacks, teacup sets, children's toys, watches, and so much more. At first glance, the store almost feels cluttered with so many small items on the shelves. But for seasoned antique shoppers, the clutter is half the fun!
Superstition Grand Antique Mall has plenty of collectibles like coins, books, comics, toys, and other items that collectors might enjoy browsing. The staff is friendly and is always willing to help you look for a specific item you might be looking for.
Walking through this store is a true nostalgic walk down memory lane, as you'll find many toys that were popular in the 70s, 80s, and 90s as well as cookware that you might've seen in your grandma's kitchen. This is a great place to buy Christmas presents for the vintage lover in your life.
Address: 7536 E Main Street, Mesa, AZ 85207
10. Antique Trove, Scottsdale
Since 1989, this 23,000 square foot store has been selling quality antiques and vintage items in Scottsdale. With over 140 vendors selling their fares in Antique Trove, you're sure to find a treasure that begs you to take it home.
Beautiful jewelry, intricately beaded gowns, stately lamps, leather chairs- the possibilities for you to find the next perfect item for your wardrobe or home are endless. You can easily spend hours wandering the aisles at Antique Trove.
They have plenty of nostalgic pop culture items, like records, record players, vintage children's toys, movie posters, VHS tapes, and old Hollywood autographs. Everything is arranged in such a way to be interesting and engaging, and be sure to make visits frequently as the inventory is always changing.
11. Bear Wallow Antiques, Lakeside
This small town in the White Mountains boasts a surprising number of antique stores, but Bear Wallow is by far the best and most beloved. Owned and run by Ruth "Ruthie" Smith for almost 20 years, this store is bound to hold hidden gems that would work perfectly in your home (or cabin).
From taxidermied animals (this is in the mountains, after all) to cabin decor and old hunting equipment, the vintage items at Bear Wallow definitely match the backwoods vibe of the community. The furniture here has been largely refurbished and fixed up, ready for your home.
The owner, Ruthie, is beloved in her community and it really adds to the home-y feeling of her store. She carefully curates all of the items in her store and makes sure everything is of the highest quality. The prices are competitive and you'll always leave with a new treasure and a smile.
12. Relics, Scottsdale
The upscale city of Scottsdale is known for its glitz and glamour and is a popular place for celebrities to have a second (or third) home. Relics fits in perfectly here. With carefully curated historical pieces that range from expensive to ultra-expensive, those with a little more money to part with will enjoy shopping here.
Relics specializes in historical European pieces as well as curated consignment pieces, and almost feels like a museum at times. Real French oil paintings, antique Portuguese armchairs, intricate French mirrors, and Spanish ceramics; these pieces are truly special and one of a kind, and would make an excellent addition to your collection.
While the prices may be out of reach for some (myself included), just being able to browse through Relics collection is enjoyable enough.
Conclusion
Wandering through an antique store can be exhilarating for treasure hunters. If you can sift through the clutter, you might be able to find something valuable, something long lost, a piece of history that's been yearning to come to light.
Antique furniture is usually more sturdy than modern-built pieces and tends to be easily refurbished if damaged or faded. Vintage clothing is always coming back into style in waves, so shopping in the past can help you stay relevant in the current. China sets, tea sets, glassware, and vintage cookware can all spice up your kitchen and give it a quirky feel.
Antique shopping can be addictive! There's so much to see and find in every single antique store, and no matter which one from this list you choose, you won't be going home empty-handed. Treasures await, so get shopping!
Related Articles:
Explore Arizona
Still wanting to learn more? Dive in our Arizona Travel Guides and discover the best places to visit, interesting things to do, budgeting tips, comfortable accommodation, and everything you need to plan your perfect trip in the state.