Top 16 Best Museums in Arizona
Few things are more educational and entertaining than spending hours walking through a well-curated museum. Arizona has a rich history, both in natural history and the ancient and more recent history of people who lived and settled Arizona over the centuries.
In museums, you may find ancient artifacts that were found hundreds of years after they were used by their makers, or you could see wooly mammoth fossils reconstructed into a full skeleton towering over your head. Art museums are always worth a visit to see art from local artisans and from all over the world.
If you have kids, science museums can be a hit! Hands-on, interactive exhibits and activities help your kids to learn and have fun all at once. No matter how you like to enjoy your museum experience, you're bound to find one that matches your interests somewhere in Arizona.
1. Arizona Commemorative Air Force Museum
If you've ever wanted to see World War II planes up close and even have the opportunity to take a once-in-a-lifetime flight in one of these historic planes, you've come to the right place! The Arizona Commemorative Air Force Museum is located right next to Falcon Field Airport and is ran by a dedicated group of volunteers who are knowledgeable about aviation history.
Visitors are allowed to walk through a working hangar and climb into the huge aircrafts and cargo planes. These aircraft are truly impressive to see in person, and they hold countless stories of the brave pilots who flew them in wartime.
The museum features at least 15 different aircraft ranging from WWII through the Vietnam War, and one or two airplanes that are still in service. You can buy a seat on a flight in one of these incredible aircraft, and you'll feel like you've traveled back to the 1940s.
You can walk through the museum at your own speed or take a one-hour guided tour with a volunteer to hear about the history and triumphs of each of the planes in their collection. A visit to the Arizona Commemorative Air Force Museum is worth a visit for any history buff or aviation enthusiast.
2. Arizona Museum of Natural History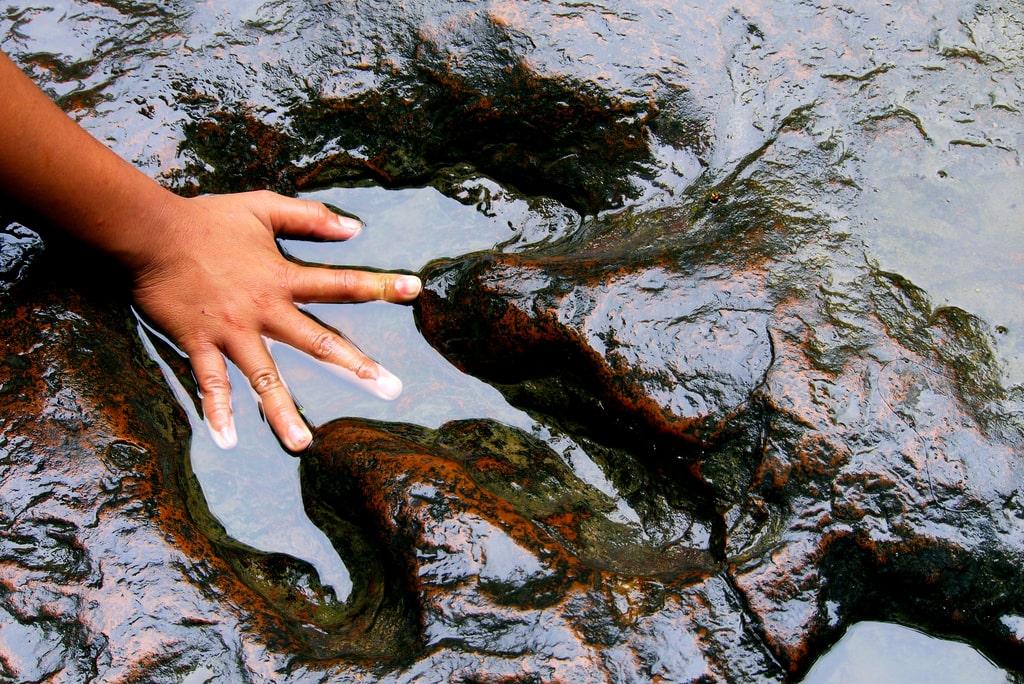 Located in downtown Mesa, the Arizona Museum of Natural History is a family-friendly place to spend an afternoon. Right when you walk in the lobby, the fossilized skeleton of a massive wooly mammoth towers overhead; he used to roam the American continent thousands of years ago, and there are many ancient dinosaur and mammal fossils to view throughout the museum.
In addition to the natural history of Arizona, there is also the human side of history. In this museum, you'll find a section dedicated to the first European's to come through this area, the Spanish conquistadors in the 1500s.
In the next exhibit, you'll travel forward in time to the 1800s, in the days of the Wild West and gold miners. There are even real jail cells from that era, giving this part of the exhibit a spooky feel!
The Arizona Museum of Natural History has fossils from every era in the Earth's ancient history and lets you take a step back in time to the times when dinosaurs and huge beasts roamed the earth. Many of these skeletons are replicas but there are many real fossils as well.
The Paleo dig pit is especially fun for children, as they get to pretend to be paleontologists and dig through the dirt for long-lost fossils. The exhibits throughout the museum are interactive and engaging, and the gift shop has toys and dinosaur-themed games and hobbies for the kids as well.
3. Arizona Science Center
Another fantastic museum for kids and families, the Arizona Science Center in the heart of downtown Phoenix has over 350 hands-on exhibits. It's easy to spend a few hours here learning about all aspects of science.
The Build It! exhibit lets your kids get creative and build whatever their little minds can come up with using Legos, giant foam blocks, and cardboard boxes. They can dig with kid-sized bulldozers and diggers, or use a giant chalkboard wall for architecture design.
The domed planetarium theater makes you feel like you're in the middle of space (just with more oxygen!) as you watch educational videos about our solar system. Kids will especially enjoy feeling like they're soaring through the stars.
The Forces of Nature exhibit lets you experience what it would feel like to be in some of the most severe weather on Earth, as real-life meteorologists explain the science behind weather and natural disasters in engaging videos.
Other exhibits and displays are designed to help you and your child learn about physics, weather, chemistry, and other areas of science. You could easily spend several hours here and you'll leave with your minds full of new knowledge.
4. Heard Museum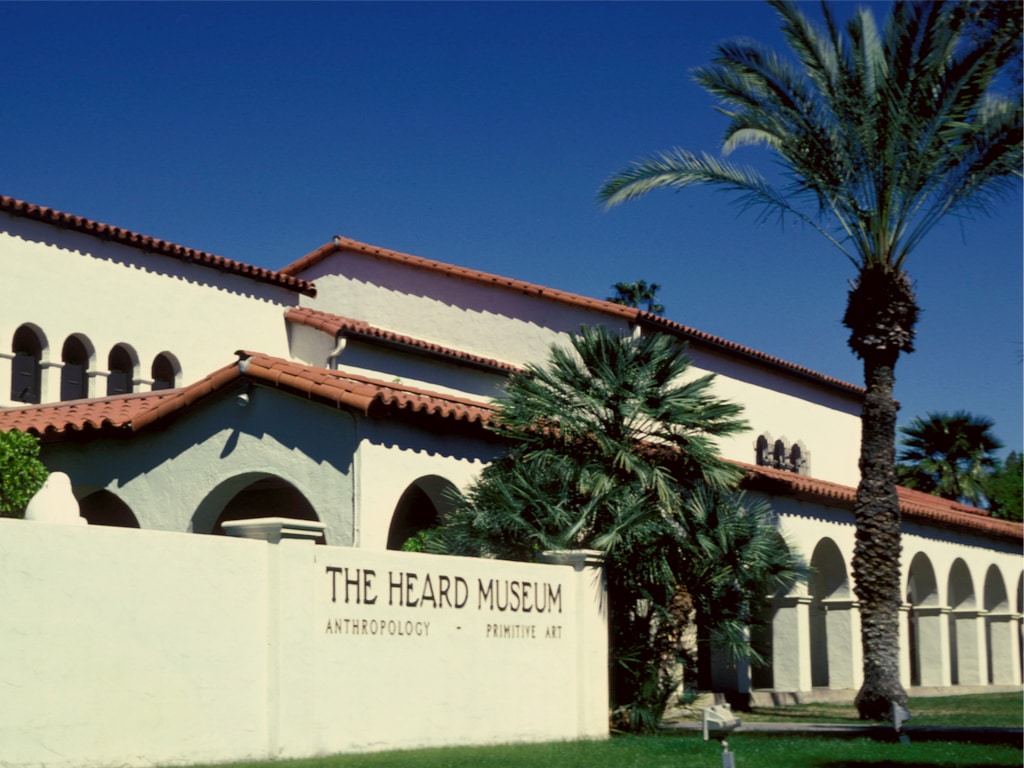 Renowned as one of Phoenix's first museums and cultural attractions, the Heard Museum was founded by Maie Heard, a few months after her husband, Dwight Heard died. In 1929, opening a museum as a widowed woman wasn't exactly the norm, but Maie took a risk and opened a space for her collections of art, and it flourished.
Since its inception, the Heard Museum has gone through many improvements, upgrades, and
expansions. Today, it is one of the premier museums for Native American art in the world and is famous for its quality of exhibits and collections. The museum has ancient artifacts, fine art that has been donated or on loan to the museum, and even handmade jewelry.
An outdoor area features art created from stone, water, and vegetation. The Scott L. Libby, Jr. Amphitheater provides a space for music and dance exhibitions, with seating enough for a few hundred people. Events and festivals at the Heard Museum bring in more than 40,000 visitors every year and are a huge part of the continuing legacy of the museum.
If you're interested in the history of the people who lived in Arizona prior to and after the arrival of Europeans to this corner of the American Southwest, the Heard Museum has more than enough for you to enjoy.
5. I.d.e.a. Museum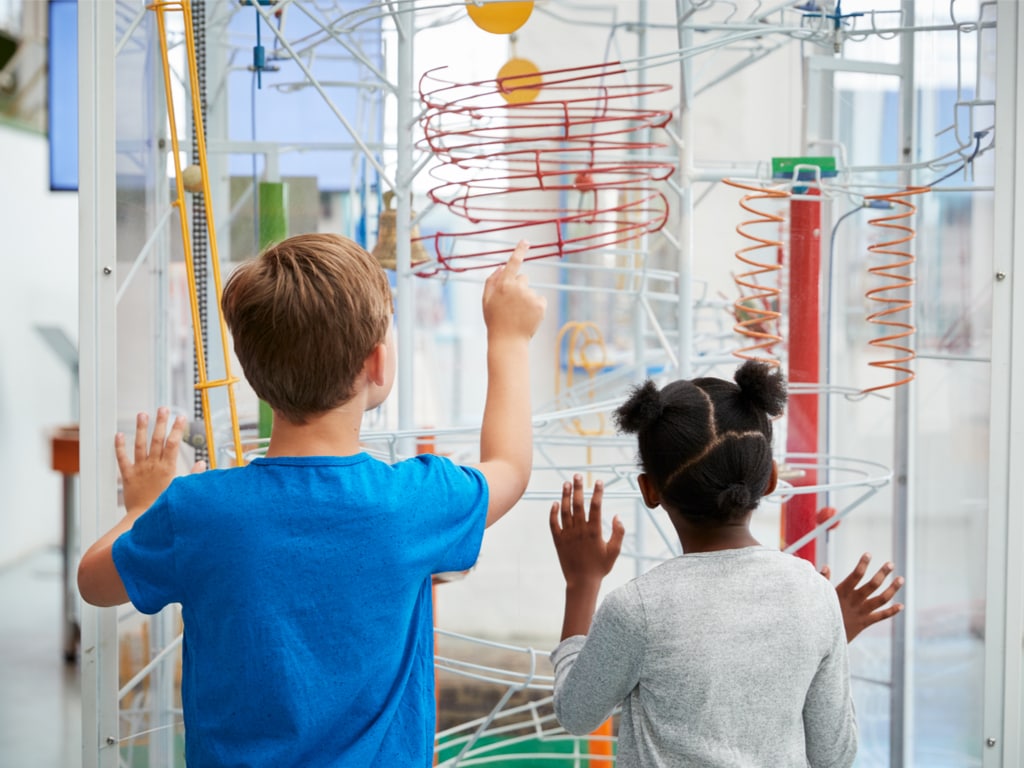 This museum is ALL about kids, with exhibits and displays that are fully interactive and teach your children critical thinking skills, early learning skills, and most of all, they have fun while learning! Take-home activity kits help to keep the fun going long after your visit is done.
Exhibitions are changing all the time, so each visit you make with your family is a unique experience. Current exhibits include "Robo Art", giving kids the opportunity to learn about robots, how to make them, the technology and engineering of them, all in ways that are easily understood and enjoyed by children.
The i.d.e.a website also has a whole page devoted to at-home activities that nurture learning and creativity after your visit to the museum. The i.d.e.a Museum's ultimate goal is to bring back creativity and early learning in kids, as this is something they feel is on the decline.
This museum is fun and engaging for the whole family, and most families find themselves coming back again and again to enjoy all of the ever-changing exhibits.
6. Musical Instrument Museum
The MIM, as it is affectionately called, is home to 8,000 instruments from over 200 countries around the world. It is one of the most thorough collections of musical instruments in the world and has some very rare and expensive instruments in its collection.
The Musical Instrument Museum believes that music is the language of the soul, and they reflect that to their visitors by the beauty of the exhibits and the musical events and concerts that are held throughout the year.
The Artist Gallery presents instruments that were used by famous musicians and performers, such as Elvis Presley, Johnny Cash, Maroon 5, Buddy Rich, and Roberta Flack. The Geographic Gallery takes you on a musical journey around the world, with little-known instruments that come from the most remote corners of the world.
The MIM is the top global instrument museum in the world and is well worth the visit for anyone, musician or not.
7. Navajo Nation Museum
The Navajo people have historically been the most populous of all the Indigenous people in Arizona, and their history is rich and storied. The Navajo Nation Museum is one of the few curated collections located on Navajo land and is an exhibit of artifacts, photographs, and Navajo artwork and jewelry.
The Silver Stars jewelry exhibit features handmade gems and jewelry from over 80 Navajo artisans from all over the southwest. Another exhibit displays the exquisite handiwork of Navajo basketry, with over 80 different hand-woven baskets.
Other displays throughout the museum have clothing, artwork, tools, photographs, and written histories and stories that were passed down through generations. Many of the items on display have been generously donated to the museum by families from the Four Corners area.
Although this museum is in a fairly remote area of Arizona, it is always worth the visit to learn more about and honor the Navajo people who have lived here for centuries.
8. Pima Air & Space Museum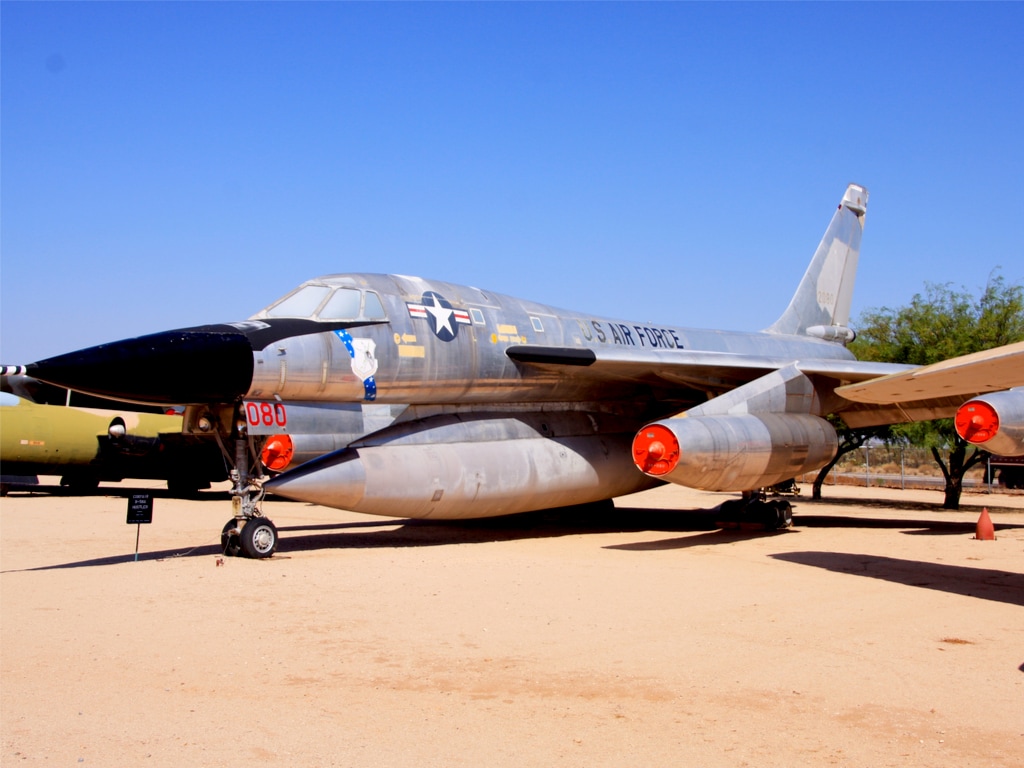 This sprawling museum is mostly outdoors, covering 127 acres overall; 80 acres of that land contains over 300 aircraft spread out in the Arizona sun. There are also 6 indoor hangers with exhibits holding another few dozen aircraft.
These planes vary from World War II-era planes to old Boeing jetliners, to smaller single-person aircraft. All of the planes have stories of their own and a history behind them. The museum became official in the 1970s and is now one of the biggest air and space museums in the world.
The Pima Air & Space Museum has a few rare finds in its collection, including the famous B-24 and even the world's largest paper airplane. The Arizona Aviation Hall of Fame is located in this museum, showcasing photos, stories, and airplanes from Arizona's most iconic aviators.
You could easily spend an entire day touring through the hangers and the outdoor areas, and it is worth coming back a few times just to be able to see it all. For lovers of aerospace and aviation, the trip to the Pima Air & Space Museum is essential.
9. Pioneer Arizona Living History Museum
Located on 90 acres of property within the Phoenix city limits, this museum is unique in that it features buildings instead of art; the 30 buildings are either original or reconstructed versions from the late 1800s and early 1900s.
The log cabin where the first senator of Arizona grew up is located in the Pioneer Village, as well as a blacksmith, dress shop, a gorgeous Victorian House, and several other incredible relics of the Wild West.
When pioneers settled in Arizona, they found a harsh environment but were very skilled in their ability to live off the land. Some of the buildings are made out of adobe bricks, or mud bricks, and others were log cabins, brick, and shiplap.
This museum is volunteer-run and they are more than happy to help educate you about each of the buildings as you tour through the village. Bring a hat, water, and sunglasses when you come to enjoy the Pioneer Living Musem, as you will be walking outdoors in the sun!
10. Tucson Museum of Art and History Block
Three floors of art displays are more than enough to spend a few hours here. The Tucson Museum of Art and History takes you back through the years, showcasing decades and even centuries of art from all over the world.
The Latin American Art section of the museum displays some incredible and rare paintings and sculptures from artisans in Central and South America. This museum carefully honors the legacy of the artists who shaped the art culture in the southwest. The layout of the museum allows you to take your time and relish the intricate artwork.
The block of downtown Tucson that the museum is located on is known as the Historic Block, containing old houses and businesses from the late 19th-century. Visiting any of these homes or buildings adds to the overall historic education you'll get by visiting this part of Tucson.
The current exhibitions include Asian art, Indigenous art, women artists, contemporary Latin art, colonial art, and much more. The Tucson Museum of Art and the Historic Block are one of the premier museums in the southwest for art enthusiasts.
11. Arizona History Museum- Tucson
Mining of any kind, such as gold, silver, or copper, is such a prolific part of Arizona's history; the Arizona History Museum lets you go in-depth into the old Wild West and mining days. Other exhibits include the transportation gallery, from horseback riding and carriages to vehicles and trains.
Some of the most treasured items in the Arizona History Museum's collection include famous firearms, iconic jewelry, Spanish Colonial gems and coins, and uniforms from wars in the 1800s. You can also walk through a replica of an underground mine, helping you to appreciate the dangers these miners faced every day.
The history of the southwest is storied and rich, and the Arizona History Museum captures that perfectly. The Museum hosts workshops, field trips, educational classes, and art history classes periodically. The curators of this museum seek to connect people across generations through the telling of Arizona's history.
12. Besh-Ba-Gowah Archeological Park
Located in the small town of Globe, Arizona (about 60 miles east of Phoenix), this museum features the ruins of an ancient settlement of the Salado people. The name "Besh-Ba-Gowah" is actually Apache for "place of metal", which is what the Apache people named the town of Globe when it was first established.
The ruins have been partially restored after centuries of weather eroded and destroyed part of them. The ruins, the nearby museum, botanical gardens, and a gift shop makes this a pleasant place to stop to learn more about Arizona's ancient history.
The ruins are beautiful to behold and really give you a good snapshot of what life must have been like for the Salado people, who lived here two centuries before Columbus ever set foot on the continent. Inside the museum, you'll find artifacts, pottery, woven blankets and baskets, and short educational videos.
This museum is off the beaten path and by far the smallest museum on our list, but it is worth your time; very few relics of the ancient dwellers of Arizona exist today, and visiting the Besh-Ba-Gowah Archeological Park gives you a glimpse back in time.
13. Cocopah Museum and Cultural Center
The Cocopah people have lived along the Colorado River near present-day Yuma in Arizona for centuries. Their museum and cultural center celebrate that long history and keep their culture alive today.
The outdoor section of the museum has a replica of a traditional Cocopah dwelling, made out of sticks and wooden walls, with grasses and branches on the roof. Walk inside the small but incredible museum, and you'll see recreations of warrior regalia, bark skirts, leather sandals, pottery, beadwork, and even musical instruments.
The museum and the 1.5 acres around it also serve as a cultural center, and several cultural events are held there every year. For the Cocopah people, it is especially important to keep their history alive through stories and dance. The Cocopah Museum helps to tell their story.
14. Fort Huachuca Historical Museum
Fort Huachuca was the site of a 19th-century army camp when the 6th Calvary of the United States Army set up a defense system against local Indigenous tribes. It was founded in 1877 only a few miles outside of present-day Sierra Vista, and today the reconstructed fort serves as a museum.
In the Fort Huachuca Historical Museum, you'll find thousands of artifacts and photographs that tell the story of that tense time in Arizona history. The fort has been used for different military training and exercises over the years and became a National Historic Landmark in 1977.
The beautiful adobe facade echoes the style of the Spanish missions that were built in the area around that same time period. Inside, you'll see photographs of the soldiers who established the fort, as well as the men and women who kept it running over the years.
Army uniforms, muskets and other firearms, tools, saddles, and replicas of wagons and stagecoaches are some of the artifacts you'll find inside the Fort Huachuca Museum. For those who love military history, this museum surely won't disappoint.
15. Frank Lloyd Wright's Taliesin West
Frank Lloyd Wright is a world-famous architect who built incredible houses of unique design and breathtaking beauty. His winter home, Taliesin West, is a masterpiece of architecture that seems to rise up out of the desert floor without disturbing the natural beauty.
Wright built this home mostly by himself, starting in 1937, with help of apprentices and it is an intimate look into his life and legacy. He found the perfect plot of land in the foothills of the McDowell Mountains near Scottsdale, and the house (now a museum) enjoys views of the Valley.
This house is so beloved, it has been designated a UNESCO World Heritage Site and as a National Historic Landmark. The house and grounds are open to guided tours only, and the volunteers who take you through the tour are knowledgeable and passionate about Frank Lloyd Wright and his work.
16. Museum of Northern Arizona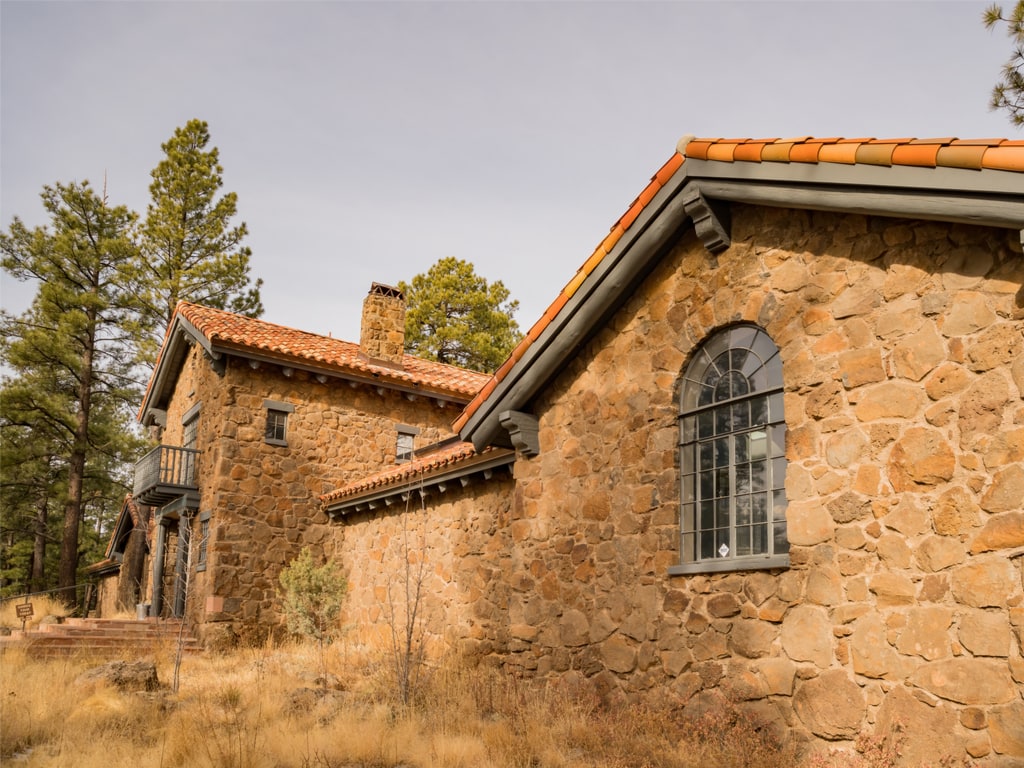 Northern Arizona is a hotspot of Indigenous history and natural history. Archeologists, geologists, and paleontologists flock to northern Arizona to discover the secrets of the ancient people, volcanic activity, and prehistoric dinosaurs in the area.
The Museum of Northern Arizona helps to preserve all the artifacts from centuries (or more!) or history in one place for visitors to enjoy. A few of the exhibits featured in the museums include Native Peoples of the Colorado Plateau, Women Artists in Northern Arizona (1900-1940), Southwestern Jewelry, and more.
One of the newest pieces in the museum is a large, flat-topped rock that was discovered at a construction site in 2020. On top of the boulder are small tracks etched into the limestone, from a small prehistoric dinosaur that has yet to be definitively identified. The footprints are well-preserved and give us a glimpse into the past.
Collections of beautiful pottery, tools, and clothing tell the stories of people who came and went through this region through the centuries. Over 12,000 years of occupation are represented through these incredibly rare artifacts.
This museum is one of the finest in the state of Arizona for preserving stories and history of both people and animals, as well as the geological history of the region. Visiting the Northern Arizona Museum is sure to please any history buff.
Conclusion
Visiting a museum can be a spiritual experience for some people. A museum can also be a place for children to have fun and learn in new ways. Some are quiet places of introspection, while others are hands-on and exciting.
All museums have something for us to learn from, whether it's an air and space museum, or curated fine art, or preserving an ancient dwelling, or a stunning piece of architecture. Learning is a lifelong process, and visiting museums can help us along the way.
Whatever kind of history you are interested in, Arizona has a museum for you. Most of them are located in Phoenix and the surrounding areas, but occasionally you'll need to go off the beaten path to discover a new story, a new history, a new experience. Whichever museum you choose to visit, you will be sure to leave with a new appreciation for art, history, or science.
Explore Arizona
Still wanting to learn more? Dive in our Arizona Travel Guides and discover the best places to visit, interesting things to do, budgeting tips, comfortable accommodation, and everything you need to plan your perfect trip in the state.