13 Perfect Berry Picking Locations in Alaska (+ Tours)
Although Alaska is commonly thought of as a cold and snowy place, there are actually many different types of berries that grow in the state. If you're looking for a fun summer adventure with the kids or even want to go on a romantic outing, berry picking is the perfect activity. In this article, you'll find the best places to get your hands on some delicious berries.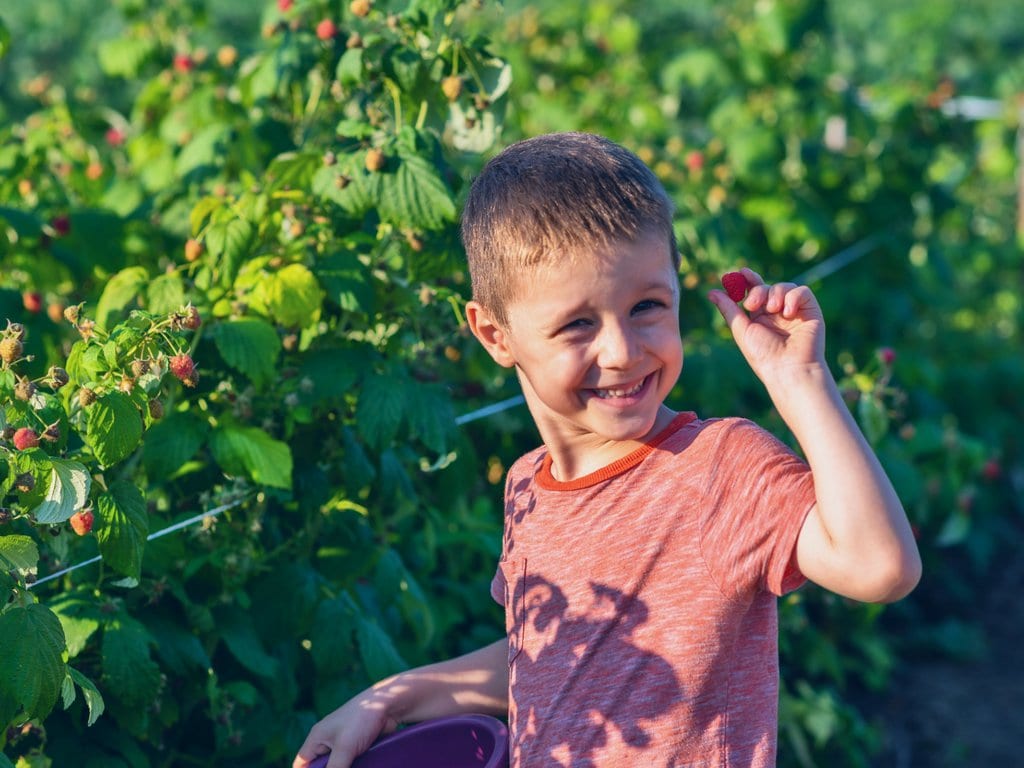 Berry picking is an activity many people enjoy while hiking or strolling through the woods and meadows in Alaska. Plus, it gives you a built-in snack for your exertions!
As long as you don't wander onto private property, berry picking is 100% legal in Alaska, and you are allowed to pick as many as you want.
However, there are two significant risks to berry picking:
accidentally getting your hands on baneberries, Alaska's only toxic berry
or disturbing another famous berry picker — bears.
If you are used to doing your picking in the Lower 48, the Alaskan season will seem pretty late as the best time to go berry picking is in August. Depending on where you are picking, you can find blueberries, cranberries, Salmonberries, lingonberries, crowberries, currants, and more.
Now that you know the ins and outs of the activity, let's look at the best berry-picking locations in Alaska to find them.
1. Anchorage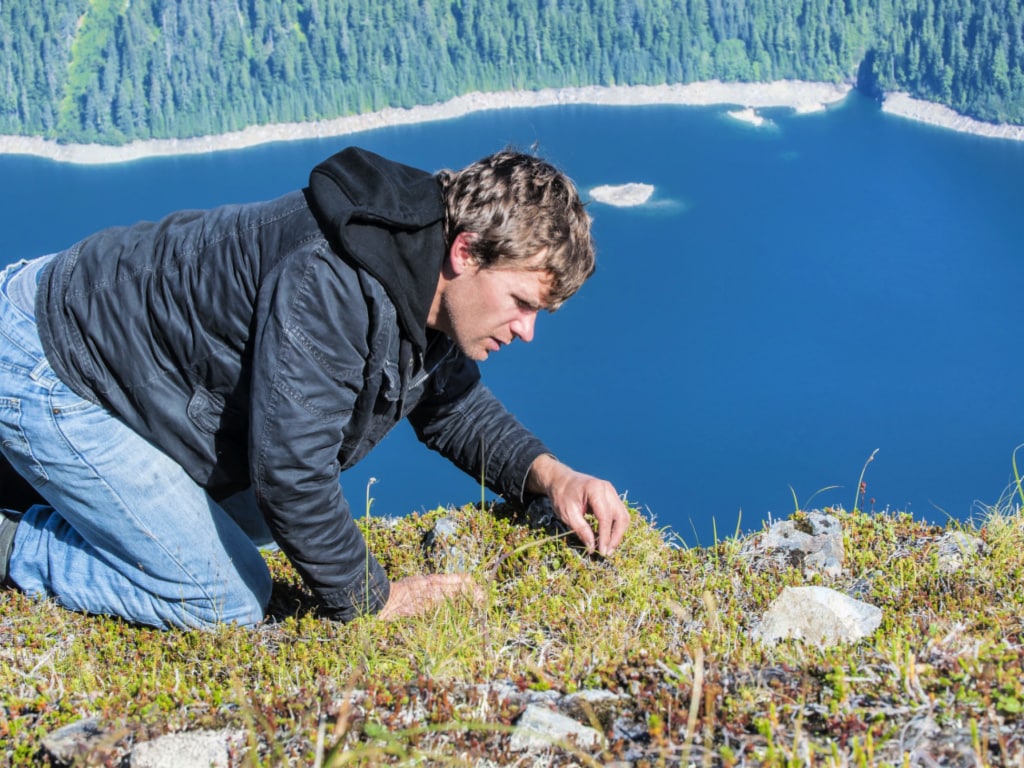 You may not automatically think of Alaska's largest city when berry picking comes to mind, but Anchorage is actually a great spot for picking. Known as the gateway to the wilderness, you can find quality berries in several nearby spots.
Here are the best places for berry picking near Anchorage:
Blueberry Hill: Flattop Mountain Trail is home to Blueberry Hill where you can find, you guessed it, Alaskan blueberries. Take the Huffman exit off of Seward Highway and follow the signs to Glen Alps Road, you'll find Blueberry Hill above the parking lot.
Alyeska Day Lodge: Head to the Alyeska Day Lodge on Mount Alyeska to find another good picking spot. You can hike or take the Tramway to the top of the mountain.
Rendezvous Peak Trail: If you want variety, head to the Rendezvous Peak Trail at the end of Arctic Valley Road. There is a beautiful mountain bowl near the Alpenglow Ski Area where you can find blueberries, cranberries, mossberries, and crowberries.
South Fork Valley Trail: If you are up for an all-day hike, you can head to the South Fork Valley Trail and pick a few baskets of blueberries. You'll find the trailhead off the Hiland Road exit about 7.5 miles from Hiland. There are signs leading the way.
Bear Mountain and Mt. Eklutna: On the slopes of Bear Mountain and Mt. Eklutna, you can find several berry patches. It will take a little bit of time to hike out to the mountain slopes, but you should be well-rewarded if you make the trek.
Eklutna Lakeside Trail: The Eklutna Lakeside Trail is also a good spot. It will take a 1.5 mile hike to reap the reward, but you can find the trailhead in the recreation area of Eklutna Lake (one of the best lakes in Alaska).
2. Fairbanks
You can also go berry picking from the state's second largest, Fairbanks. Located in the interior, Fairbanks is surrounded by spruce trees, rivers, tundra, and berry picking spots.
Here are the best ones:
Murphy Dome: At Murphy Dome, you can find blueberries, cranberries, and crowberries. You'll find this popular recreational site about 20 miles outside the city, and the best berries can be found on the south sides of the trails on the top of the dome.
Goldstream Valley: You can find a blueberry preserve in Goldstream Valley. Head out on Ballaine Road where you will see the signs for the preserve just on the north side of the curve.
Birch Hill Cross-Country Ski Hill Lodge: If you take a stroll down the cross-country ski trails at the Birch Hill Cross-Country Ski Hill Lodge, you'll find your fill of cranberries and currants. Forage around in the understory of the wooded areas to find the berries.
​​Pedro Dome: Heading out of Fairbanks on Hwy 6, you'll make your way to Pedro Dome for blueberries and crowberries. Head to the top of the dome to the old burn area to find the best berry patches.
3. Denali National Park
If you are picking berries for your own personal consumption, Denali National Park and Preserve is a great spot to find blueberries and lingonberries towards the end of summer. The park does not allow harvesting for commercial purposes, however.
Here are the top berry picking locations in Denali National Park:
Hiking off-trail in the Savage River and Mountain Vista areas from mid-August through September should yield plenty of ripe blueberries. The bushes are easy to find on the open tundra; just be aware of any signs closing sections off due to wildlife.
The spruce forests of the park are the best spots for picking lingonberries. You'll need to search near the ground to find them, but they usually don't turn up until later in September.
Near the Denali Visitor Center, you'll find many trails through the spruce forests. Lingonberries can be found here as well, but there will be a lot of competition for the berries in this more heavily trafficked area.
4. Wildland Adventures Guided Tour
You can combine your berry-picking with an outdoor adventure on the Alaska Wildland Adventures Guided Journey. The guides can create an experience you will love that can include a glacier flyover, whitewater rafting, and a tour of Resurrection Bay. You'll be able to snag berries off of the bushes on the tundra in between your adventures.
The Alaska Wildland Adventure is luxurious backcountry living complete with meals and cocktails adorned with glacial ice.
There are several options for your trip, and you can even customize your own itinerary if desired. Check out their website for more details.
And for more affordable options, here are a few Alaskan tours that include berry picking in their activities:
Happy Berry Picking
Those are the essentials for a successful Alaskan berry picking adventure. You can fill your basket and make jams, jellies, pies, and slices of bread with fresh and delicious Alaskan berries. I definitely recommend making some Salmonberry jelly if you happen to pick enough!
Just remember to practice bear safety while you are out foraging for your tasty treats. You should carry bear spray and make sure to make plenty of noise to alert any bears lurking nearby of your presence.
For more Alaskan adventures check out my guides about the best ice caves to visit, the best waterfalls of the nation, and the best amusement parks in the Last Frontier.