Top 14 Best Day Trips from Tucson
Tucson is the second-largest metropolis in Arizona, with just over a million people living in or near the city. Tucson is known for its southwestern charm, the excellent food, the museums, as a great hiking base, and is also the home of the University of Arizona.
The majority of the surrounding area is desert, but Mount Lemmon and a few other "sky islands" nearby provide pine trees and cool mountain air. In the summer months, escaping the arid desert for the higher elevations is a necessity!
Within a two to three-hour drive out of Tucson, you'll find plenty of outdoor adventure, historical sites, points of interest, incredible lookouts, and quaint towns.
Pick any of the following destination and that trip would be well worth your time!
Let's begin!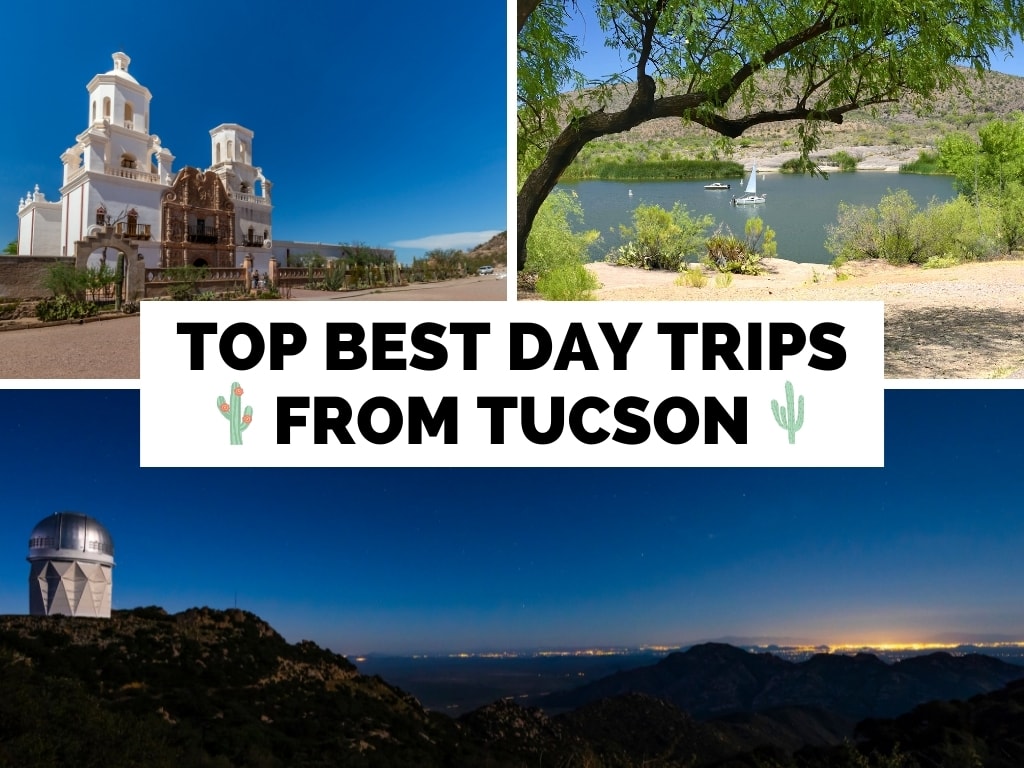 1. Mount Lemmon
Towering over Tucson 20 minutes to the northeast, Mount Lemmon rises 9,157 feet into the sky. This mountain is perfect for year-round activities, like hiking or mountain biking in the summer and skiing in the winter. The ski resort on top of Mount Lemmon is the southernmost in the United States and can get up to 15 feet of snow a year at the peak.
For mountain bikers, ride the 30-mile trail from the top of Mount Lemmon down to the base, dropping nearly 9,000 overall feet in the process. You can also hike this trail, but that would take a little more than a day trip for most hikers!
For those less inclined for outdoor physical activity, the scenic drive to the top of Mount Lemmon is another great option. This highway will take you all the way up to Summerhaven, a small community of mostly cabins and summer homes sitting at 8000 feet elevation on the flanks of Mount Lemmon. The few restaurants here are worth the stop, for delicious mom-and-pop cooking and homemade desserts.
Mount Lemmon is a welcome respite from the heat down below in the Tucson valley and for those wanting to enjoy the outdoors in the pines. You can be up in the cool air in less than an hour from the heart of the city, and you'll never want to leave!
2. Texas Canyon
Driving east on the I-10, all you see is saguaros, shrubs, dry grasses, and other cacti. Then, less than an hour from Tucson, you come through a narrow gap in the cliffs, and all of a sudden you feel like you are in a different world! Giant boulders as big as cars (and sometimes houses!) are piled and scattered throughout the landscape here. If you blink, you'll miss it, but you've just driven through Texas Canyon.
Texas Canyon is one of the lesser-known areas in southern Arizona, but the rock formations and humongous boulders are reminiscent of an alien world. Walking among these behemoth rocks makes you feel so small! You might even be lucky enough to find ancient petroglyphs etched into the rocks.
These boulders may look prime for rock climbing and bouldering, but unfortunately, the rock is grainy and doesn't provide very good grip, even with the best climbing shoes. However, it can still be fun to casually climb up some of the rocks, and just be sure to know your limits! Texas Canyon can feel like an outdoor obstacle course and is sure to bring out your inner child.
3. Picacho Peak State Park
Abruptly looming out of the desert floor is a ragged mountain known as Picacho Peak. Making the trek to the top is a feat best left to experienced hikers, but you can still hike to the saddle (about a mile from the trailhead) for excellent views.
Just the hike to the saddle alone is hard work- the trail climbs 1,000 feet in the first mile and gives you a heart-pumping workout. After that, things get a little more treacherous. It's best recommended to bring sturdy gloves and shoes for the climb to the summit, as you'll be holding onto chains and traversing slick rock and gravel.
The trek is well worth it, as you'll get excellent views from the summit! Even if you don't feel comfortable getting to the peak, there are lower trails that are perfect for a stroll and will take you through fields of colorful wildflowers in the springtime.
Picacho Peak is perfectly situated about halfway between Tucson and Phoenix and would make a great day trip for any adventurer.
4. Saguaro National Park
This is the only national park that is split up into two different areas, sandwiching Tucson to the east and the northwest. Each section of the park has a classic desert landscape with the park's namesake, the saguaro cactus, being the most noticeable and iconic fauna in the park.
The western section, the Tucson Mountain District, has the most saguaros and looks almost like a cactus forest. The eastern section in the Rincon Mountains features a "sky island", or a high mountain surrounded on all sides by a desert. Each section of the park offers miles of trails, several visitor centers, and camping.
The best time of year to visit Saguaro National Park is in the winter months, between November and March. The cool days make for perfect hiking weather, and the most unpleasant inhabitants of the park (snakes and scorpions) are in their dens for the winter.
For bikers, the Cactus Forest Loop is one the most popular routes for road biking, and there are also mountain biking trails in both of the sections of the park. Over 165 miles of hiking trails throughout the park lets you meander among the saguaros, cholla, mesquite trees, and other desert fauna. If you're lucky, you might spot a bear, mountain lion, bobcat, or the elusive coatimundi (like a raccoon with a long, skinny tail).
For day-trippers, camping isn't an option in Saguaro National Park, as the only campsites require backcountry hiking and permits. However, that doesn't mean you can't enjoy nature and a beautiful sunset if you only spend a day in the park! The Tanque Verde Ridge trail in the east side of the park and Gates Pass (at the end of the scenic drive) in the west side are both prime locations to catch a classic Arizona sunset.
5. Mission Del San Xavier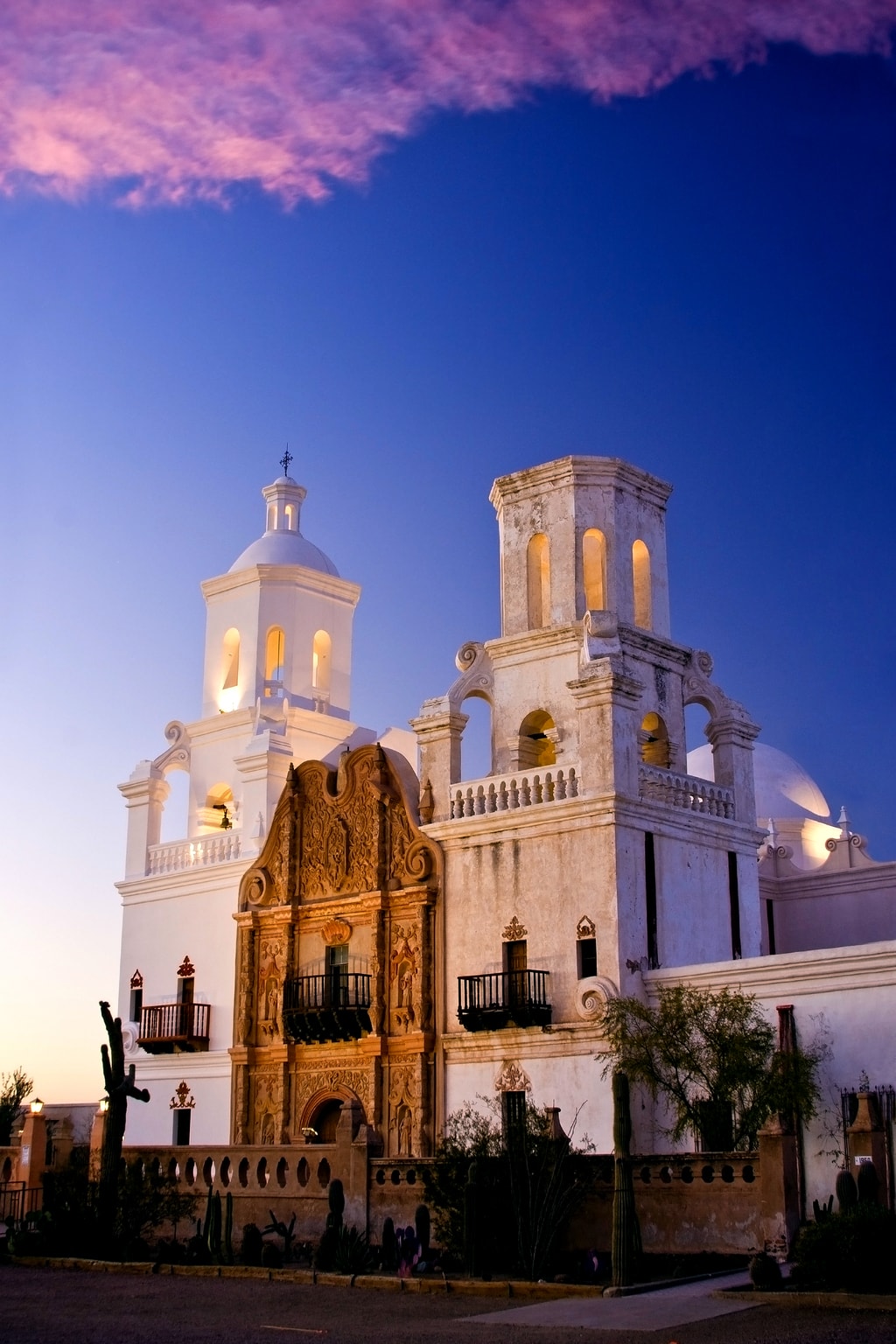 A stunning church built in the later 1700s, Mission del san Xavier is also the oldest intact European structure in Arizona. It was erected by the Spanish when this part of Arizona was claimed by Spain, and then it changed hands when the land was claimed by Mexico. In 1854, the area around the Mission was officially part of the United States following the Gadsden Purchase.
After 200 years of erosion, damage from earthquakes, and other natural disasters, the facade of Mission del san Xavier was restored in 1953 and became an official National Historic Landmark 10 years later. The interior is always under restoration as funds become available, but the majority of the Mission is open to the public for tours and education.
Mission del san Xavier is still a functional church and even has a school. When you walk through the sacred halls of the main building and halls and meander about the beautiful grounds, you can feel the history and importance of this place. The Mission is an icon of the American southwest and is worth the visit for any history lover. It is just a short drive (less than 15 minutes) from Tucson, allowing you to combine a visit here with other destinations.
6. Patagonia Lake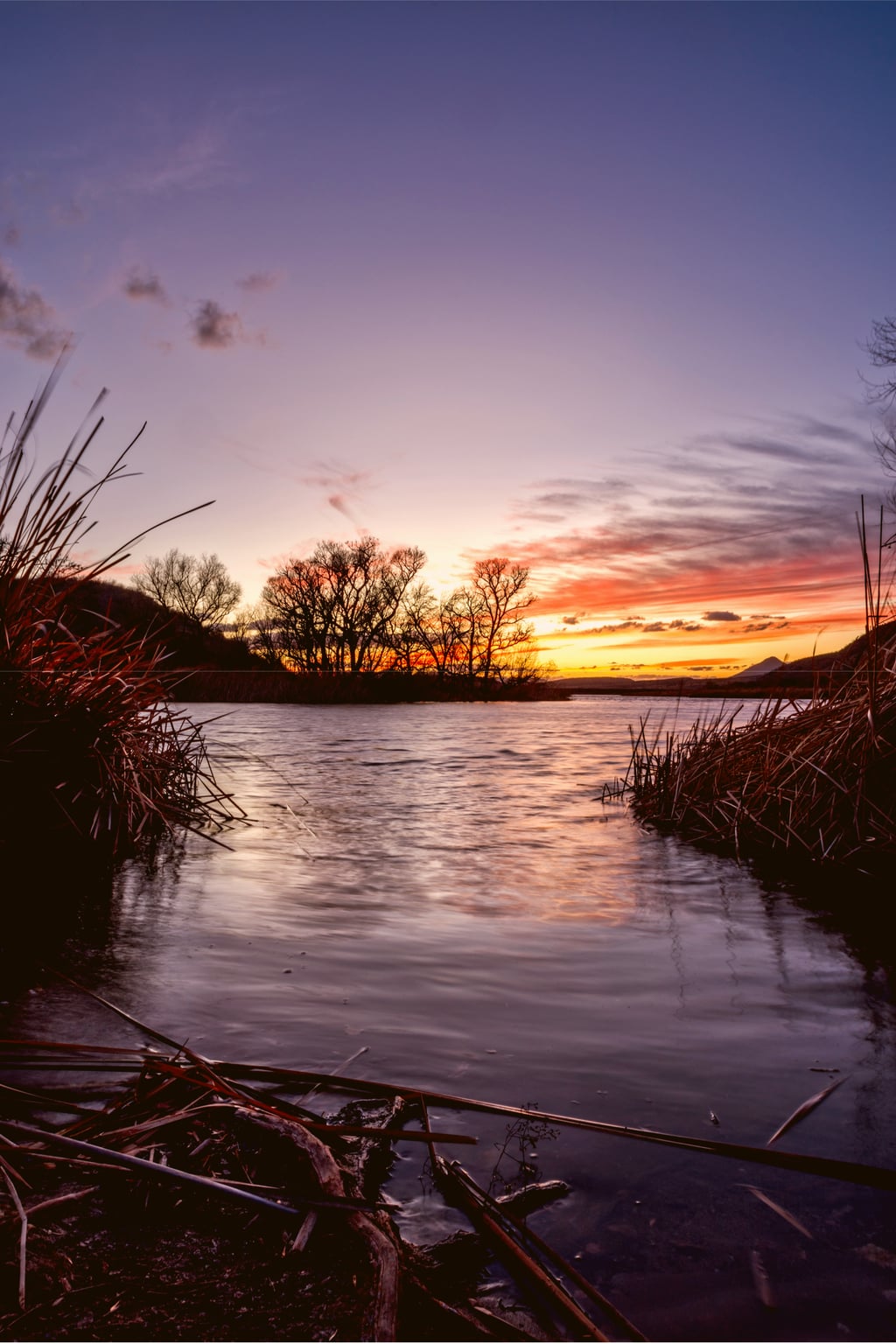 No, this isn't the South American country; this small town and lake are an oasis in the southern Arizona desert. Patagonia Lake State Park includes Patagonia Lake and Sonoita Creek. At less than 1.5 hours from Tucson, a day trip to this lake is great for those wanting to take a dip in the cool waters for a respite from the relentless summer heat.
For a smaller lake, there sure is a lot to do here! There are several miles of hiking trails, and one of them will take you farther into Sonoita Creek, which flows out of Patagonia Lake.
Birdwatchers love Patagonia Lake for its diverse wildlife and bird spotting opportunities. Walking along the several miles of trail, you might be lucky enough to spot some of the local wildlife as well. Deer, javelina, bobcats, coyotes, jackrabbits, and other desert creatures make their homes here. Patagonia Lake is a quiet escape into the desert that is perfect for those who want a day away from the hustle and bustle of the city.
7. Tombstone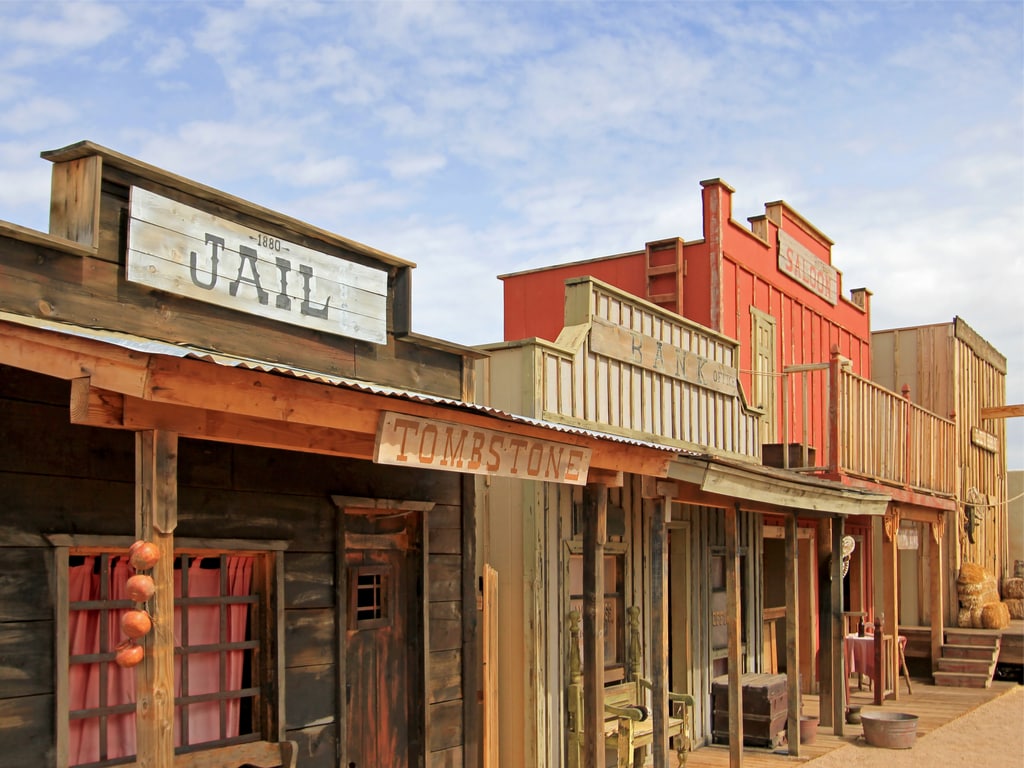 This ghost town was known as one of the roughest towns in the Wild West back in the 1800s, and today it is a busy tourist attraction. It was a working goldmine town for many years and was the site of a famous duel between two groups- the Earp family and a gang known as the Cowboys.
Today, you can watch a live theatrical re-creation of this infamous gunfight (safely, of course) and learn more about the lawless Wild West. Several of the original buildings still exist and have been restored as museums, restaurants, hotels, and gift shops.
Other notable things to do and see in Tombstone include the world's largest rose bush (planted in 1885), tours of local mines, old-timey saloons, Boothill Graveyard (notable historical figures are buried here), and the old Bird Cage Theater. Tombstone is a fun day trip from Tucson (about an hour drive) to learn about ghost towns and Arizona's history in the 19th century.
Other ghost towns nearby can round out your trip. You can check out my complete guide on the best ghost towns in Arizona.
8. Kartchner Caverns
Discovered by two friends who were exploring the area in 1974, the huge halls of Kartchner Caverns didn't become known by the public until 1988 when the land around the cave system was sold to the state of Arizona. It became a state park soon afterward and is now visited by 150,000 people a year as one of the best caves in Arizona.
All of the tours require a reservation made in advance and can take about three hours to complete. Since the caves are at a constant 70 degrees and 100% humidity, Kartchner Caverns is an excellent summer activity to escape the oppressive heat. The underground geology is best appreciated up close, and the tour guides are very knowledgeable in the history of these caves.
If you don't wish to visit the caves (claustrophobia can be a real issue!), the Discovery Center is a great place to visit for those who wish to remain above ground. Volunteers at the visitors center provide education for visitors on how these incredible caverns were formed.
Please be careful not to touch the walls of the caverns, as even one accidental touch can cause damage to thousands of years of formation! Kartchner Caverns, although huge and impressive, remain a fragile environment.
There are also hiking trails, camping, wildlife viewing, and cabins to rent at the Kartchner Caverns State Park. At only an hour's drive from Tucson, Kartchner Caverns State Park is the perfect day trip.
9. Chiricahua National Monument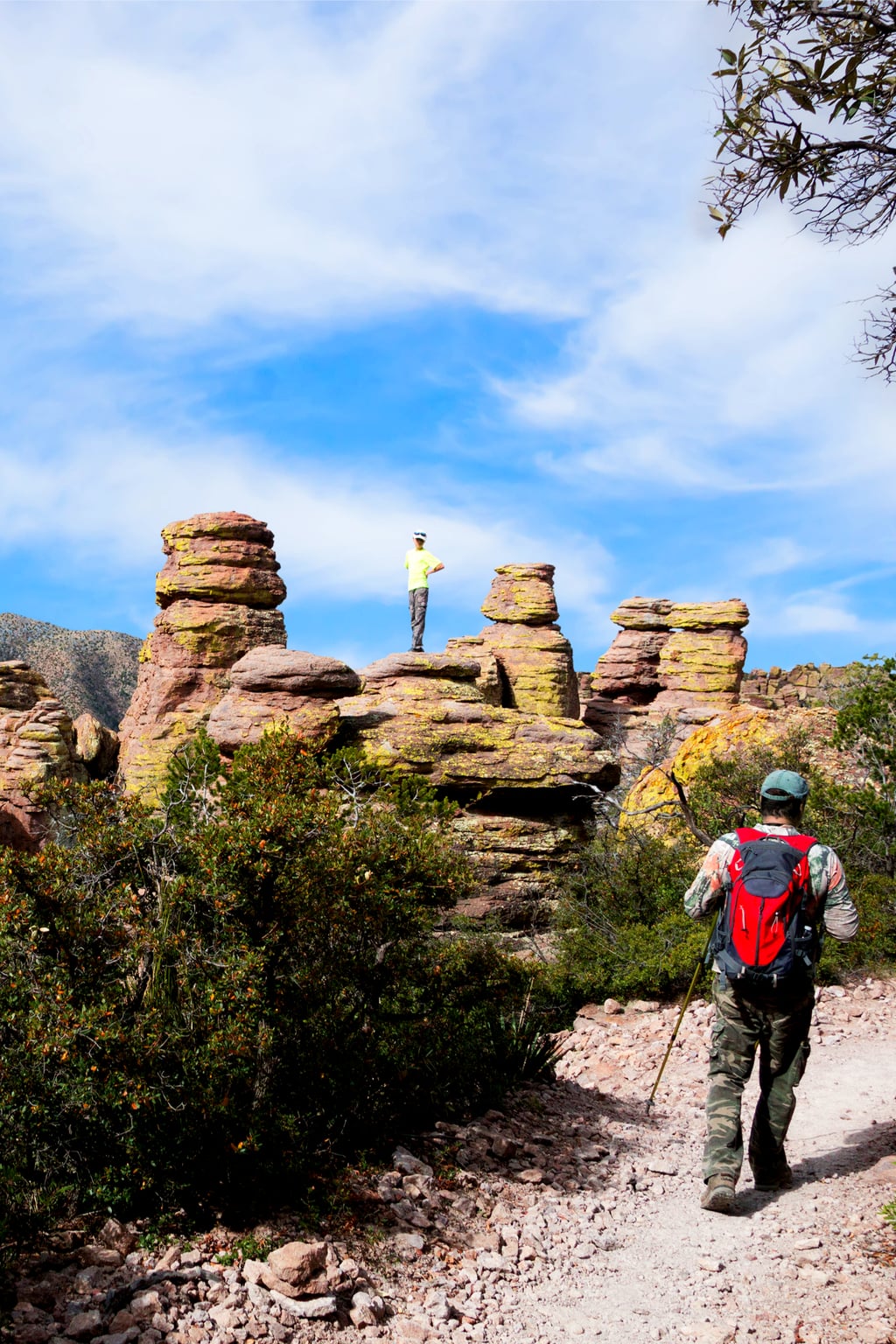 Known as the "wonderland of rocks", the prevailing feature of Chiricahua National Monument are the rock towers known as hoodoos, some of them rising hundreds of feet into the air. Although they look quite fragile, they are surprisingly stable. They were formed by volcanic rock eons ago and years of erosion have created the towers that we now enjoy.
Water is scarce in the desert, but there are several springs in the area that provide water for visitors. The climate here is fairly mild year-round, but can still get very hot in the summer- it is Arizona, after all. There's a range of activities available to everyone, including scenic drives, picnicking, stargazing (the night sky is incredible here!), and hiking.
There's also a local ranch, Faraway Ranch, that has been in use for close to a hundred years and is now open to the public for guided tours. Seventeen miles of hiking trails make this an excellent day trip for outdoors enthusiasts. Chiricahua National Monument is also a haven for those interested in geology due to its unique rock formations.
Driving to Chiricahua National Monument from Tucson takes a little less than 2 hours, making this a great day trip for people who want to hike, sightsee, and enjoy a unique desert landscape.
10. Sabino Canyon
This scenic canyon is the home to the Seven Sacred Falls, a series of cascading waterfalls that are absolutely breathtaking when the conditions are right, which makes them on the best waterfalls in Arizona. Other trails in the area help to attract hikers from all over; more than a million visitors come to Sabino Canyon every year!
For more accessibility, a shuttle takes you from the visitors center to the trailhead for Seven Falls and nine other stops. One of the shuttle routes is a 45-minute educational tour, while the other shuttle is shorter and provides easy access to other trailheads.
The trails in and around Sabino Canyon are some of the most scenic and gorgeous in southern Arizona. It isn't hard to see why so many would want to spend the day here, as the towering saguaros and other cacti give the Sonoran Desert a mystical feel. Sabino Canyon is located near Tucson city limits, making this location easy access for a day trip.
11. Tubac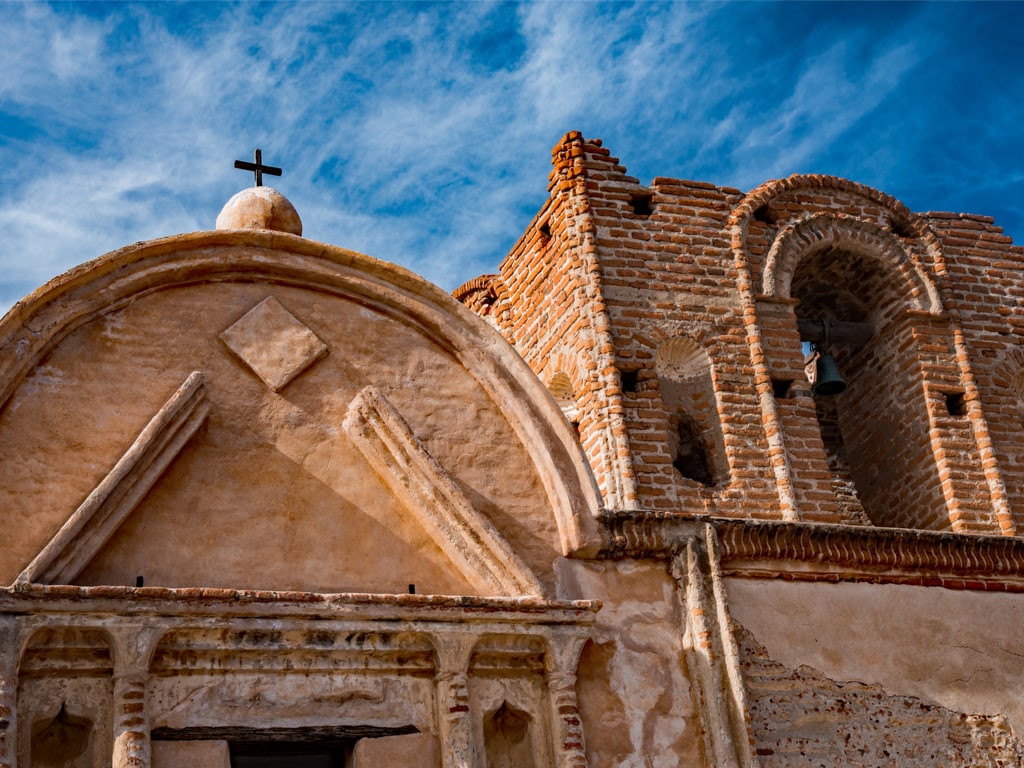 Voted Arizona's #1 Best Small Town Arts Scene, this tiny town located between Tucson and Nogales has a bustling arts scene, mom-and-pop shops and restaurants, museums, spas, jewelry stores, hiking trails, and more! For such a tiny town, there really is much to offer.
There is a rich history to be found here; a visit to Tumacacori National Historical Park will allow you to tour an old Mission that was built in the late 1600s and learn about the Europeans that made their home in this arid landscape. A visit to Tubac Presidio State Park is a must as well, as it is the location of the first European settlement in Arizona and is also Arizona's first state park. You can view adobe ruins up close, as well as more current buildings that were built in the 1850s including a schoolhouse and a few houses.
The reason most people come to visit Tubac is for the art galleries and shopping – with over 45 shops to choose from, you're sure to find something that is your style. Local artists show off their talents in beautiful art galleries, and Native American artists and jewelers have their beautiful goods for sale as well.
After you've built up an appetite shopping, stop by one of Tubac's delectable restaurants to finish off the day. Wisdom's Cafe is known for their delicious Mexican food, while Shelby's Bistro is a great place to grab a sandwich or salad. Stop by the Tubac deli for homemade pie for dessert!
Tubac may be a tiny town, with only 1,100 year-round residents, but it is less than an hour south of Tucson and is well worth the visit. The winter months are especially lovely but may be busier due to people wintering here from back east.
12. Colossal Cave Mountain Park
Another magnificent cave system in southern Arizona, Colossal Cave definitely lives up to its name. The massive halls are some of the largest dry caves in North America. Varying tours are offered here; from the easy strolls to the more daring underground adventures, visitors can pick a tour that is most comfortable for their abilities.
For those who prefer not to wander underground, there is plenty more to do above ground in Colossal Cave Mountain Park. There are 2,400 acres of Sonoran Desert to explore, with trails of varying difficulties winding among the saguaros. Mountain bikers, hikers, and horseback riders will love to spend time on these scenic desert trails.
Bird watching is especially active in the spring months, and wildlife viewing is also great during the cooler months, especially in the early mornings. Deer, coatimundi, javelina, bobcats, and snakes all make this part of Arizona home.
Colossal Cave Mountain Park is only a 35-minute drive from Tucson, and with so much to do here, it is the perfect day trip for anyone wanting some outdoor (or underground) adventuring.
13. Kitt Peak National Observatory
Although this list contains day trip ideas, for the best experience at Kitt Peak National Observatory, you'll want to turn your visit into a night trip! The night sky here is breathtaking, and with the professional equipment available here, you are sure to see space objects that you wouldn't be able to see otherwise.
Reservations are needed for the nightly observing program, but you can view the grounds and facilities during the day in a self-guided tour. There are also overnight trips for school groups available.
Kitt Peak is above 7,000 feet elevation and so can get quite cold at certain times of the year. The remoteness of this mountain makes the night sky extra dark, allowing you to view planets and even faraway stars through the state of the art telescopes and binoculars.
Kitt Peak National Observatory is located about 60 miles from Tucson, so your "night trip" will end up being fairly late by the time you get back to Tucson, but it is definitely worth it! Learning about astronomy at a working research facility is always worth the time and effort.
14. Sierra Vista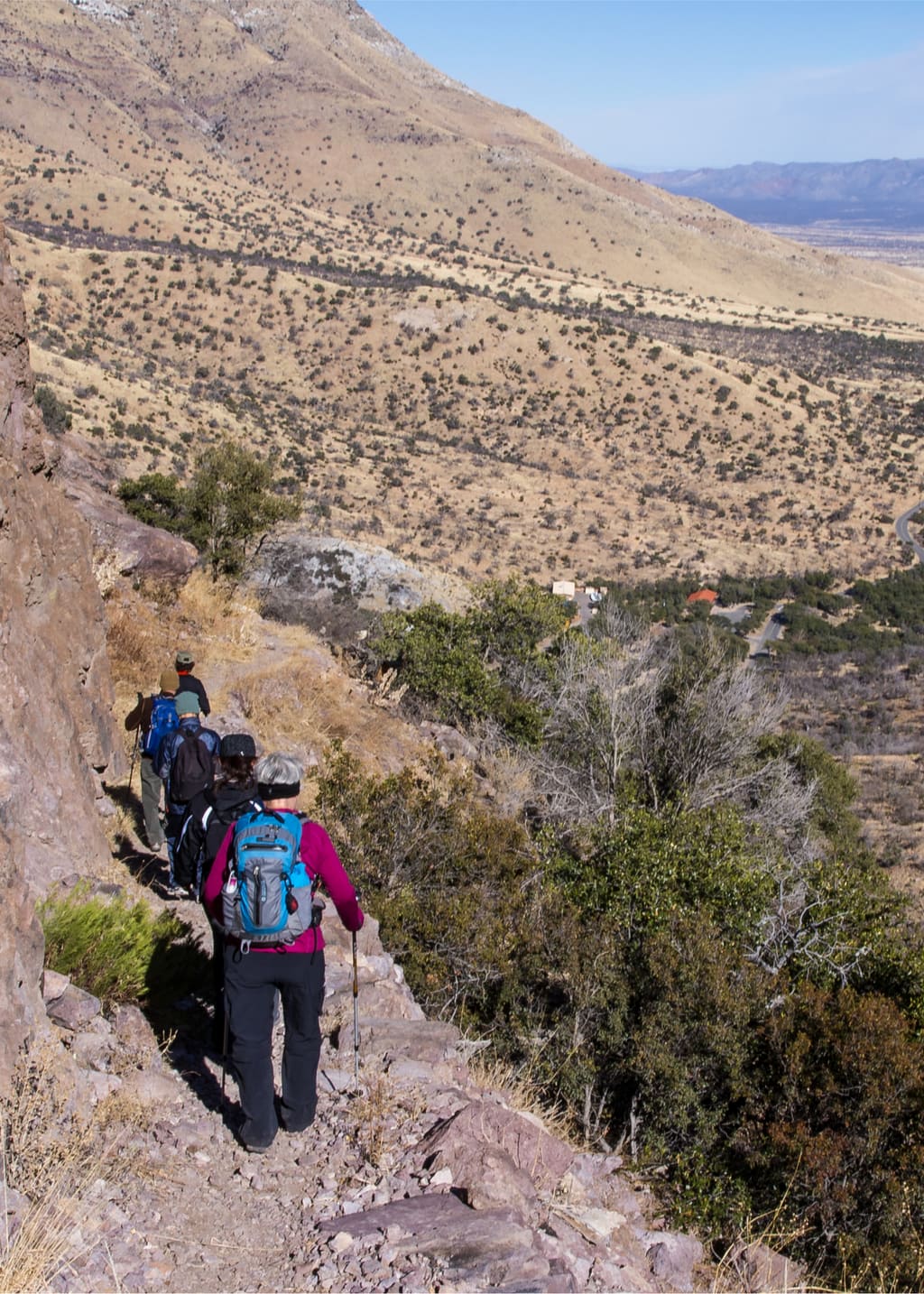 This pleasant town nestled at the foothills of the Huachuca Mountains offers plenty of indoor and outdoor activities. From road cycling to hiking, or shopping and museums, Sierra Vista is an excellent day trip option for families and outdoor enthusiasts.
There are a few local favorite cycling loops that offer low-traffic routes for those wanting a long ride in a safer environment than you would find in Tucson. There are also mountain biking trails close to town, making your ride more convenient. Hikers can also utilize the trails for their recreation.
For families visiting Sierra Vista, stop at The Cove aquatic center to escape the desert heat, or learn about Arizona's natural history at the Grey Hawk Nature Center. The skate and bike park or the disc golf park are also popular activities for families to have some fun.
Horseback riding at Brown Canyon Ranch, bird watching at San Pedro Riparian Area, or visiting the museum at Fort Huachuca are some of the most popular things to do in Sierra Vista. This town really does have something for everyone, for all ages and abilities. At only 75 miles from Tucson, visiting this quaint town in the hills is a must-do.
Conclusion
Tucson is a bustling city and the second-largest in the Grand Canyon State. For the million people who live here, there's plenty of options for day trips requiring a short drive from the city. Some, like Mount Lemmon and Saguaro National Park, are located just on the outskirts of Tucson.
Whether you enjoy outdoor activities or a relaxing shopping trip, there is a place close to Tucson ready for you to explore. Tubac is a hidden gem for artists and lovers of art, and both Chiricahua National Monument and Texas Canyon have enough cool rock formations to please any geology enthusiast.
When you get tired of the hustle and bustle of the city, hop in your car and head to any of these day trip locations. You're bound to find something fun to do, interesting to learn, wildlife to see in their natural habitat, trails to hike, or anything else you may be searching for!
Related Articles:
Explore Arizona
Still wanting to learn more? Dive in our Arizona Travel Guides and discover the best places to visit, interesting things to do, budgeting tips, comfortable accommodation, and everything you need to plan your perfect trip in the state.