TOP 16 Best Zoos and Wildlife Parks in the UK
In this article, I've brought you the best zoos and wildlife parks in the UK. I was born and raised in England, so I've visited lots of the UK's best zoos, wildlife parks and conservation centers.
Now I know what you're thinking. Zoos around the world have a reputation for being dirty, cruel and unfit for the critters that live in them. And in some places, that's true.
But in the UK, there are some excellent zoos—lots of them are dedicated to preservation and education, and plenty of them take good care of their animals. That can't be said about every zoo in the UK, but it's definitely true for all the zoos in this list.
I've separated my list into places in England, Scotland, Wales and Northern Ireland, so wherever you'll go in the UK, you can find a great zoo.
Anyway, enough of all that stuff. Here they are: the 15 best zoos and wildlife parks in the UK.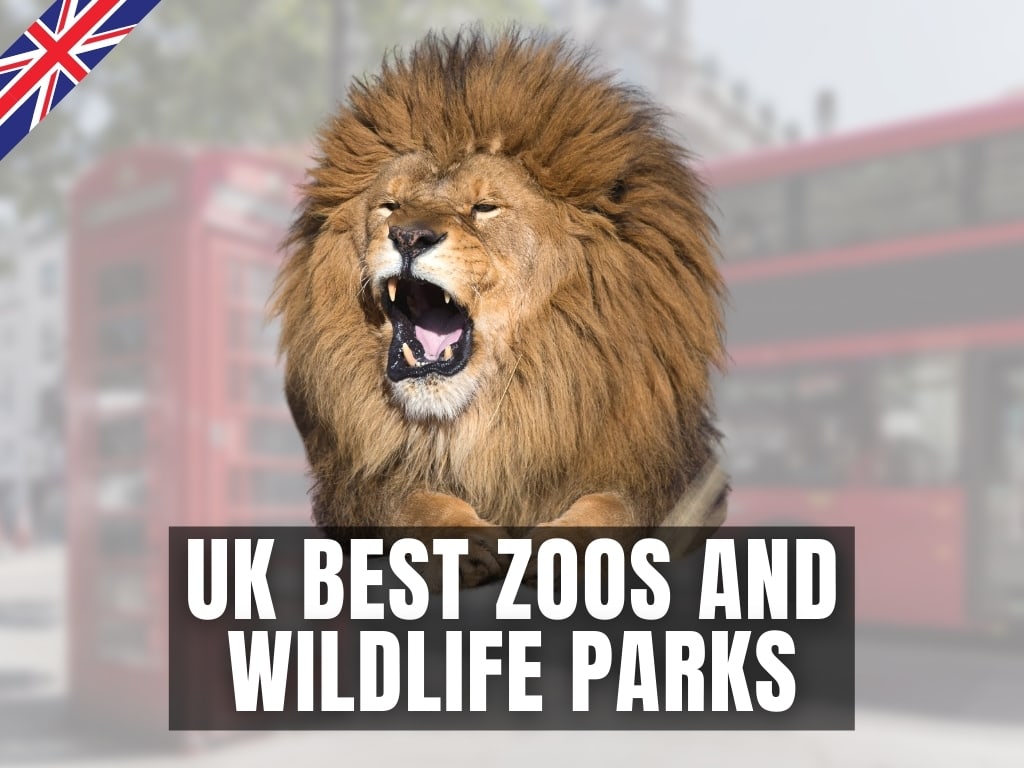 Best Zoos and Wildlife Parks in England
1. ZSL London Zoo, London
Established in 1828, London Zoo was exclusively a scientific facility for its first twenty years, before it opened up to the public.
And although it's been a long ol' time since the 1800s, the zoo is still committed to wildlife welfare, housing and protecting lots of endangered creatures and critters. It has more than 20,000 animals, and over 750 different species.
Basically, if you've ever wanted to see an animal, you'll see it at London Zoo.
Some of the zoo's highlights are the interactive walk-through monkey area, a huge reptile house, and the giraffe zoo keeping experience.
You can also meet penguins, take a wildlife photography class, and get really close to some of the animals. If you like immersive experiences, this is one of the best zoos in the UK. And if you're in London, you should definitely visit — surprisingly, it's right in the center of the city.
2. ZSL Whipsnade Zoo, Dunstable
The biggest zoo in the UK, Whipsnade is absolutely massive. With 600 acres of land, the animals here live in huge enclosures. So if you want to visit a zoo where the animals are very clearly cared-for, Whipsnade is for you.
Northwest of London, the place is so big that there are public transport routes inside the park. It even offers overnight stays!
You get tigers, zebras, lions, cheetahs, penguins, elephants, chimpanzees, hippos, bears, rhinos and plenty more. In total, there are around 230 different species here, and more than 3,500 animals. The zoo offers interactive meet-the-animals experiences, bringing you close to giraffes, elephants, lions and tigers.
The zoo also has an excellent aquarium, featuring some fish that are now extinct in the wild. Conservation and protection are important ventures here—Whipsnade even helped to conserve the last-ever species of wild horse, breeding them before reintroducing them to China.
3. Chester Zoo, Cheshire
Close to Liverpool, this is the most-visited zoo in the UK, and loads of people think it's the best in England.
It has the biggest zoo-based butterfly house in the UK, an interactive fruit bat forest (with hundreds of bats all whizzing around your head!), a walk-through bird center and an excellent Madagascan habitat.
Other highlights at Chester Zoo include the wetland aviary, a parrot breeding center, an aquarium, and a lazy river. Some of the most popular animals include African painted dogs, jaguars, lions, black rhinos, loads of monkeys and macaques, and plenty more. The zoo has more than 35,000 animals in total.
Because it's such a busy place, it's a good idea to get here early—they welcome around 2 million visitors a year.
4. Longleat Safari Park, Warminster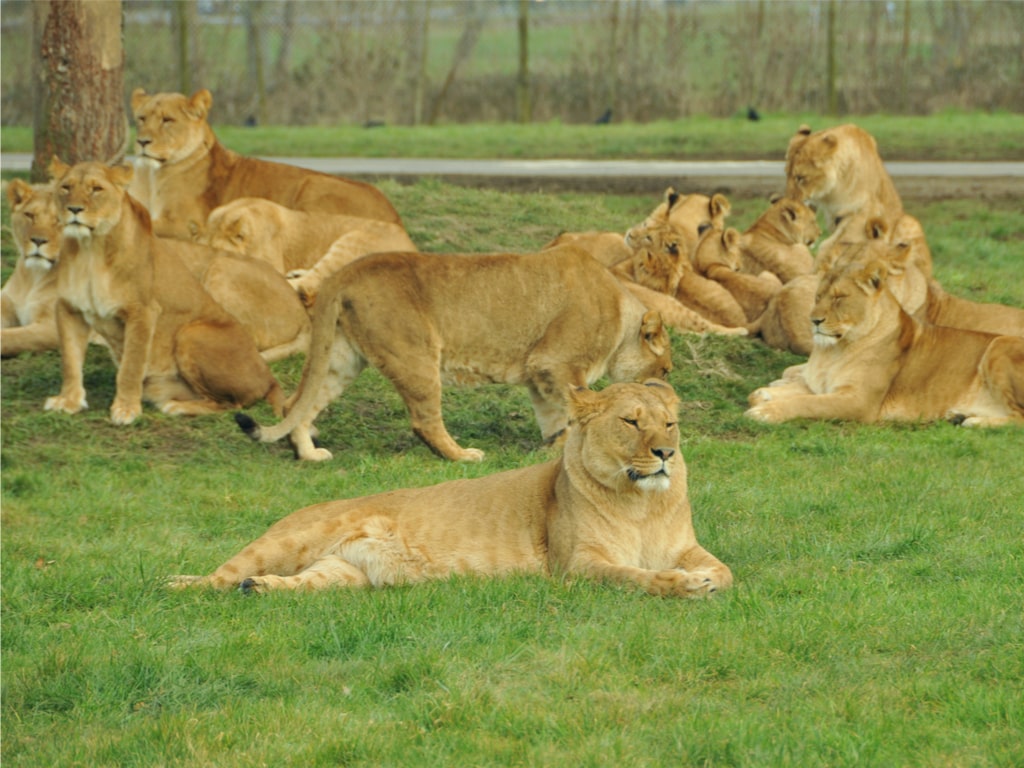 More of a safari experience than a standard zoo, Longleat offers incredible immersive experiences. Here, lots of animals roam relatively freely—it was the first place in the world to offer safaris outside of Africa.
The most famous attraction here is the drive-through safari. In it, you clamber into a car, and drive through the park, passing deer, wolves, monkeys, tigers, lions, cheetahs, rhinos and much more.
You can even ride your own car around the safari, assuming you don't want the monkeys to rip your fenders off. You can also wander on-foot among some of the park's tamer residents, coming close to giraffes, zebras, tortoises, pygmy goats and more.
And when you're bored of all that, there's also a jungle cruise. On this cruise, you float along in a riverboat, spotting gorillas, sea lions, hippos and more.
For a proper interactive experience, Longleat is brilliant. It even used to have its own TV show (Animal Park, in case you're wondering).
5. Flamingo Land, Malton
Here's something a bit different for you—a mega-fun zoo and theme park combo, packed with excellent animals and brilliant thrill rides.
The place is relatively close to Newcastle, where I was brought up, so I used to visit all the time when I was little. I loved it.
At Flamingo Land, you get a wide range of animals, including zebras, warthogs, alpacas, red pandas, lemurs, rhinos, kangaroos, monkeys, tigers, hippos, and loads more. Experiences include encounters with giraffes, meerkats, and penguins.
The theme park has kids' rides, family rides, and thrill rides, with some of the best rollercoasters in the UK.
It might not be the best zoo in the UK, but it's massively unique, and it's loads of fun. If you want an activity-packed family day out, Flamingo Land is brilliant.
6. Knowsley Safari Park, Prescot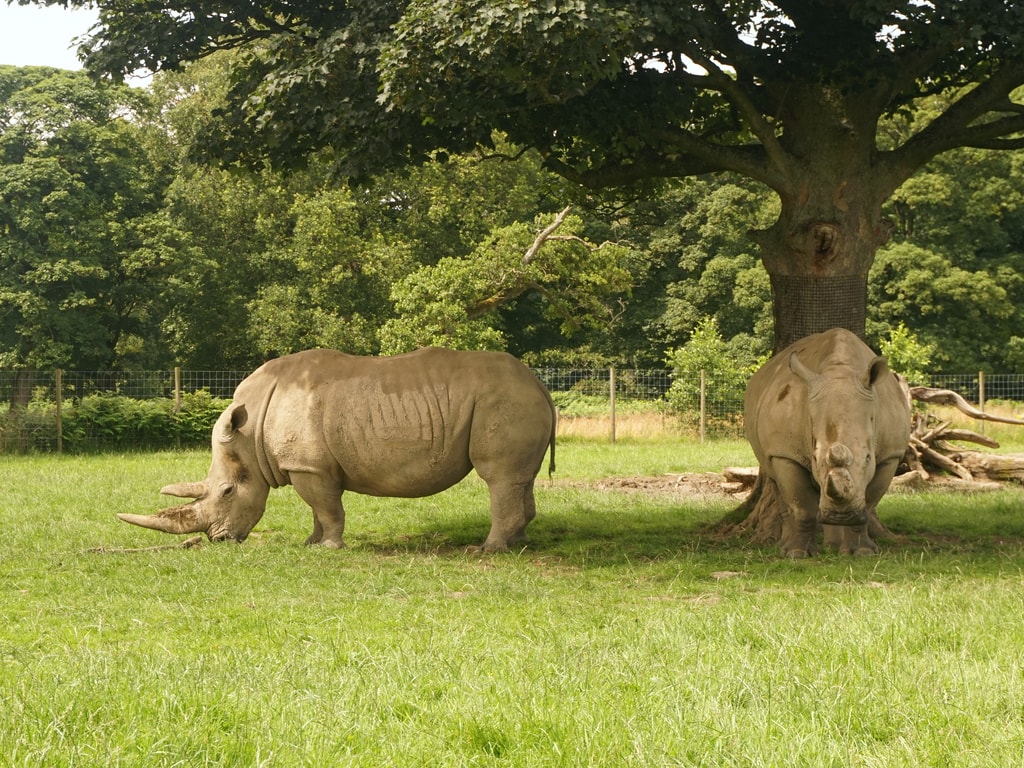 Another safari-style park, Knowsley is in northwest England, close to both Manchester and Liverpool.
Just like Longleat, the main attraction here is the safari drive. The longest safari drive in the UK, it clocks in at 5 miles (8km), and features 550 acres of animals. You see lions, rhinos, wildebeest, bison, camels, baboons and loads more. The animals come right up to your car, and they're separated into 11 different themed zones. Just don't try to feed them a sandwich.
If you don't want to drive in your own car, you can take a guided tour in one of the park's own vehicles.
Knowsley also offers a foot safari, so you can wander close to giraffes, meerkats, wolves, river hogs and more.
Knowsley isn't quite as good as Longleat, but it's a great second choice—and it's much more affordable.
7. Wild Place Project, Bristol
The Wild Place Project is a brand new Zoo and Wildlife Park in Bristol that is replacing the, now permanently closed, Bristol Zoo.
As the continuity of Bristol Zoo, they are specializing in care and conservation, the staff at Wild Place Project have helped to save over 175 species from extinction over a period of nearly 200 years.
Some of their star attractions include lions, gorillas, pythons, aye-ayes, monkeys, dwarf crocodiles, gibbons, gila monsters, armadillos, snakes, squirrel monkeys and plenty more. They don't offer all the animal giants you might find at other zoos, but they have lots of unique and unusual species.
Bristol Zoo were the second zoo in Europe to house a gorilla!
Wild Place Project is a great choice if you're looking for an affordable zoo—the entry fees are pretty low.
8. Port Lympne Reserve, Hythe, Kent
Found in Kent, this place is more like a safari than a zoo. But more importantly than that, it's primarily a conservation site. Here, endangered animals are brought to breed, before being released back into the wild when they're ready.
The reserve helps to breed monkeys, leopards, gorillas, rhinos, langurs, gibbons and more. And while you're on-site, you can see them all!
Some of the safaris here are in vehicles, while some are on foot. They have 900 animals and 75 species, all living over 600 acres of land.
If you're interested in animal protection and conservation, you'll love this place. Here, you can learn all about the animals, their natural habitats, and what the reserve is doing to save them.
If you want to extend your experience, there's an excellent on-site 4-star hotel set in 15 acres of landscaped gardens.
9. Howletts Wildlife Park, Littlebourne, Kent
Pretty close to Port Lympne, both Howletts and its neighbor are located in Kent—and they're both owned by the John Aspinall Foundation.
So (as you've probably guessed), this place is also an animal conservation charity. The park is dedicated to protecting animals, restoring them to the wild, and educating visitors about its work and its creatures.
Howletts is most famous for its elephants—they have the biggest herd of African Elephants in the UK. They also have more monkeys, leopards and gorillas than any zoo in England. Animal legend Steve Irwin once visited the park, claiming their gorillas were "the finest in the world."
Other highlights here include a walk-through lemur enclosure and chances to feed some of the animals. In total, they have around 390 animals spread over 90 acres.
10. Shaldon Wildlife Trust, Devon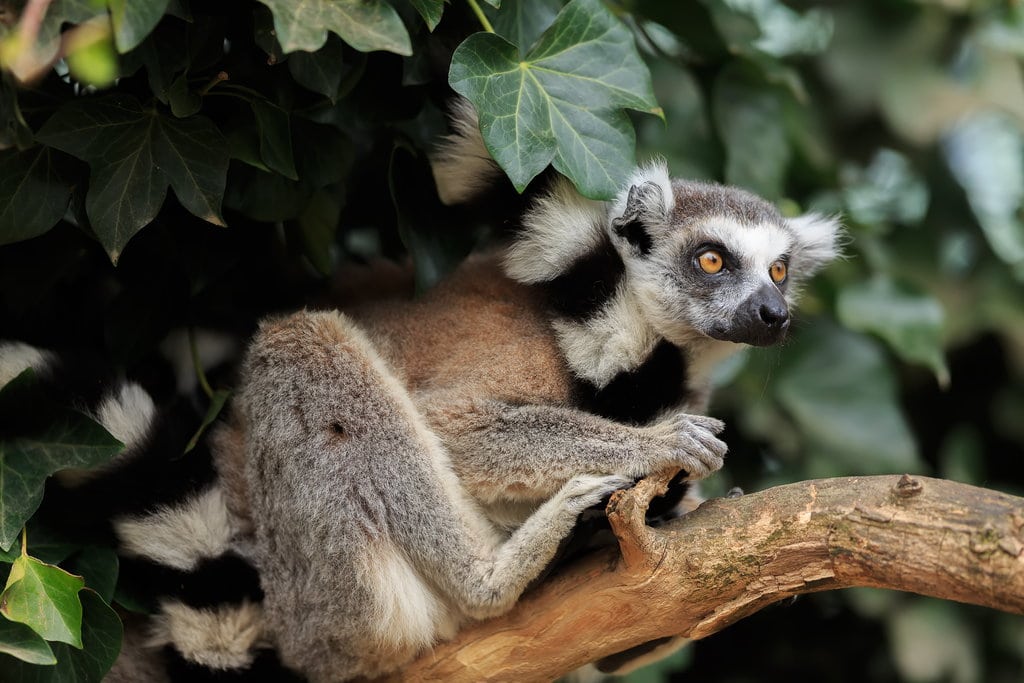 Shaldon Zoo is a small zoo located in the village of Shaldon, in Devon, England. The zoo is home to the charity Shaldon Wildlife Trust and is known for its focus on conservation and its commitment to caring for rare and endangered animals.
The zoo has just three full-time members of staff, but its size does not hinder its ability to make a difference in the world of conservation!
Shaldon Zoo supports conservation projects across the world and is home to some of the most rare and endangered animals on the planet.
Shaldon Zoo is not a big venue, in fact it's one of the smallest zoos in Europe, but it's totally worth the visit if you find yourself in the area.
Best Zoos and Wildlife Parks in Scotland
11. Edinburgh Zoo, Edinburgh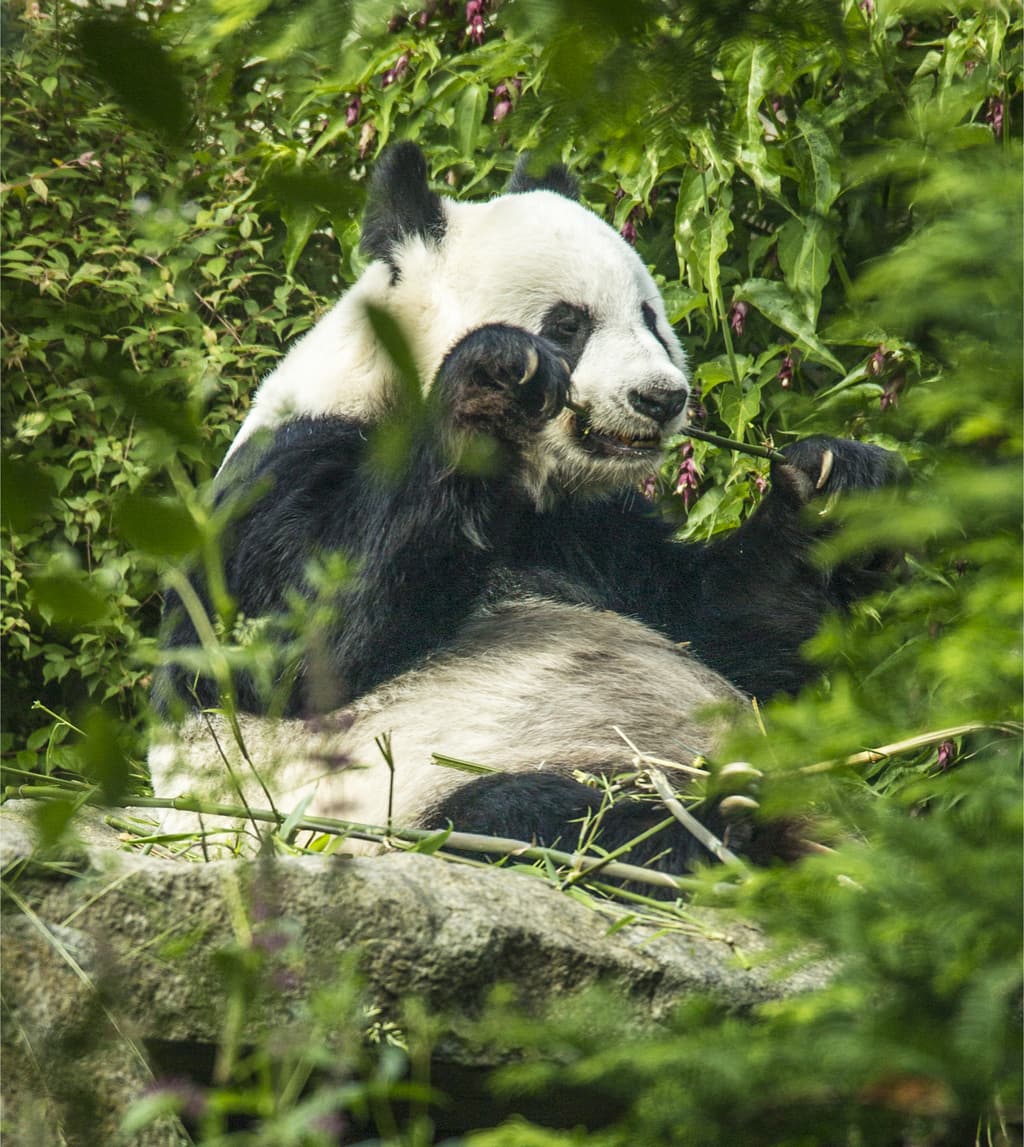 This is my favorite zoo in the UK—I've been loads of times. If you're only going to visit one zoo in Scotland, Edinburgh Zoo is easily the best choice.
The place is most famous for having the only pandas in the UK—and for having the world's only knighted penguin. It's officially called Sir Nils Olav (and, no, I'm not joking).
Other than that, they have 1000 animals spread over 80 acres. The penguin enclosure is massive and very popular, and there are walk-through experiences featuring monkeys and lemurs. Another great experience is Tiger Tracks, a glass viewing tunnel with Sumatran tigers.
Other highlights include lions, porcupines, sun bears, hippos, the only Queensland koalas in the UK, and a ridiculous number of varied monkeys.
And when you're done in the zoo, make sure you explore Edinburgh—it's a brilliant city!
12. Blair Drummond Safari Park, Stirling
Blair Drummond Safari Park is the best of its type in Scotland.
You can explore the park both on foot, and in a vehicle. Animals here include giraffes, African lions, rhinos, macaques, tigers, penguins, camels, deer and African elephants.
Set across 160 acres, some of the animals roam freely, while some are kept in (very big!) enclosures.
Other attractions at Blair Drummond include boat trips to a private chimp island (yes, you have read that right), sea lion presentations and birds of prey displays.
One of the best things about this park is where it's situated—it sits between Edinburgh, Glasgow and Loch Lomond & The Trossachs National Park, three of Scotland's most popular spots.
13. Highland Wildlife Park, Kincraig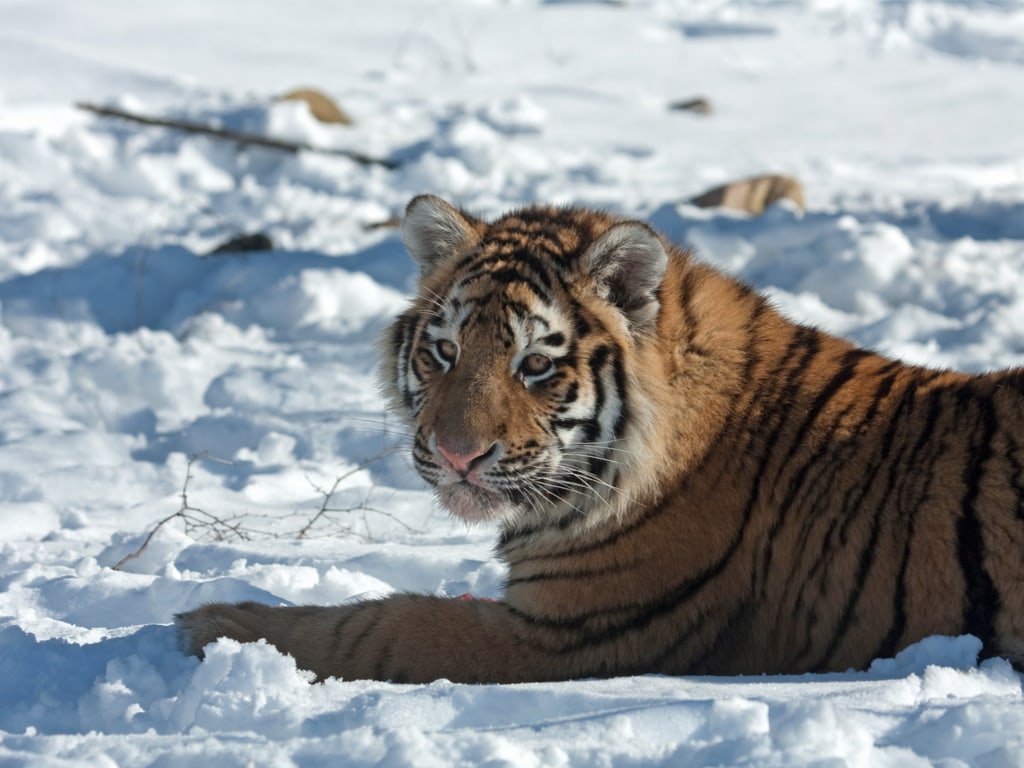 Located inside the Cairngorms National Park (the biggest national park in the UK!), Highland Wildlife Park is a massively underrated little spot.
It only has around 300 animals, but many of its inhabitants are unusual and rare. Some highlights include snow leopards, red pandas, polar bears, eurasian elks, arctic foxes and amur tigers (siberian tigers). The park specializes in exhibiting animals from tundra and desert regions. They even have a polar bear cub!
Because it's a pretty small place, Highland Wildlife Park offers intimate experiences, and chances to learn lots about the animals you meet.
While you're here, make sure you do some hiking in the Cairngorms. One of the best hiking spots in Scotland, it's packed with excellent waymarked trails.
Best Zoos and Wildlife Parks in Wales
14. Manor Wildlife Park, Tenby
The only walking safari in Wales, this place is halfway between a safari and a traditional zoo. Some animals are in enclosures, while others roam freely—but the park is dedicated to giving all animals as much space as safely possible.
Some of the most popular animals here are rhinos, Sumatran tigers, meerkats, zebras, tapirs, monkeys, warty pigs and emus. The park also offers lots of immersive experiences, including activities involving gibbons, wallabies, tigers and red pandas.
The park is owned by Anna Ryder Richardson, a TV presenter from the local area.
While you're visiting Manor Wildlife Park, make sure you explore the nearby Pembrokeshire coast. Nestled in southwest Wales, it's one of the most beautiful (and popular!) tourist hotspots in the nation.
15. Welsh Mountain Zoo, Colwyn Bay
The oldest zoo in Wales, this place is set in a beautiful location in the north of the country—it overlooks mountains, and the shores of Colwyn Bay.
They have over 140 species, including snow leopards, brown bears, sea lions, Sumatran tigers, gibbons, lemurs, chimpanzees, deer, wallabies and red pandas. The park covers an area of 37 acres, making it smaller than most zoos on this list—so most people only spend half a day here.
Soon, they'll be adding animal encounters to their attractions, including experiences involving penguins, primates, sea lions and more.
While you're here, make sure you explore north Wales. The coastline is brilliant, the beaches are hugely underrated, and Snowdonia National Park is ridiculously good.
Best Zoos and Wildlife Parks in Northern Ireland
16. Belfast Zoo, Belfast
Northern Ireland is pretty small, so it doesn't have many zoos. But although this one isn't quite as good as some others on this list, it's still great. Set in a quiet and secluded area, it's a peaceful little getaway close to a bustling city center.
Belfast Zoo offers 55 acres with 116 species, loads of which are extinct or endangered in the wild. Some of the highlights include lions, pygmy goats, chimpanzees, spider monkeys, lemurs, penguins, anteaters, sun bears, snakes and gorillas.
The zoo also offers daily talks and feeding sessions.
One of the most popular attractions in Northern Ireland, this place is a great day out if you're traveling with kids. It opened in 1934, and it's been entertaining families ever since.
Final Words
There they are—the best zoos and wildlife parks in the UK. Thanks for reading!
If you're looking for more animal-based attractions, check out our guide to the best aquariums in the UK. And if you're interested in other interesting UK adventures, wander over to our article on the most unique and unusual attractions in the north of England.
We also have loads more articles on UK travel, including guides on hiking, cycling, cities, accents, currency, tipping, and so much more. Whatever you want to know about traveling in the UK, we have it right here on our site!
Being a Digital Nomad: Tips, Tricks and Places
Do you want to be a digital nomad?
If you do, maybe you don't know where you might want to live. Or how to live there. Or whether you need a visa. Or how to make friends in the scary sprawl of a brand-new city. Or how to stay productive while you travel. Or how to find an apartment. Or whether this lifestyle really is for you. Or… I'm sure you get the idea.
But with some insight and experience, it's not as difficult as you think. So in this book, I've gathered my 6 years of digital-nomadding experience… and I've used it to answer all your questions, soothe all your fears, and get you on your way. After reading this, you'll realise being a digital nomad is much easier (and much more possible!) than you think.