25 Unique and Interesting Things to Do in the North of England
Most tourists who visit England only go to London.
They fly into London and they fly out of London.
They visit Big Ben. They wander around Buckingham Palace. They take photographs of the London Eye. They uncomfortably cram themselves onto the Tube to travel from one place to another.
And when they've done all that, they're convinced that they've seen everything that England has to offer.
If they have a little more time, they might venture further afield, to Brighton, or Dover, or Windsor.
But few international tourists venture to the north of England.
In spite of that, they absolutely should. Largely ignored by overseas tourists, the north of England is packed with experience, from cultural capitals to award-winning coastlines to some of the most remote, rural regions of the UK.
You've probably heard of Liverpool. And Newcastle. And Manchester. And maybe those places haven't convinced you that the north of England has enough allure to draw you in.
In this article, I've taken a different angle. I've assembled a list of the north of England's 25 most interesting, unusual, unique attractions.
By the time you reach the end of it, you'll be booking a flight and a hotel.
Here we go – a big fat list of the best, most interesting and most unusual attractions that the north of England has to offer.
1. Hadrian's Wall
Bam! Straight in with the biggest and most spectacular Roman site in the whole of the UK.
At almost 120km, it's a site of immense historical significance, and was built to keep the northern Barbarians out of Roman-occupied territory. Though the site itself is incredible, dotted with stretches of original wall (in addition to ancient forts), the real highlight is the challenge of walking it.
Some people tackle small individual stretches such as Sycamore Gap and the area around Housesteads, but other idiots (like me) decide to walk the whole route over multiple days.
If you like remote hikes or ancient sites, you'll love Hadrian's Wall.
2. Kielder Observatory
Close to the Scottish border sits the second-largest protected area of night sky in the whole of Europe.
Dark sky. Cool. Why would you care?
Here's why: because it offers probably the best view of the stars that you'll have ever seen in your entire life. And probably ever will.
Everyone likes stars. Everyone likes looking up at the night sky and seeing five or six or seven of the little guys. Here, the night sky is so dark that you can see thousands of them.
But it isn't just a place to gaze with your naked eye. The observatory offers specialist equipment for a close-up look in addition to talks, space rocks and other wacky and weird star-related stuff.
You can also do many more activities around the observatory if you want to.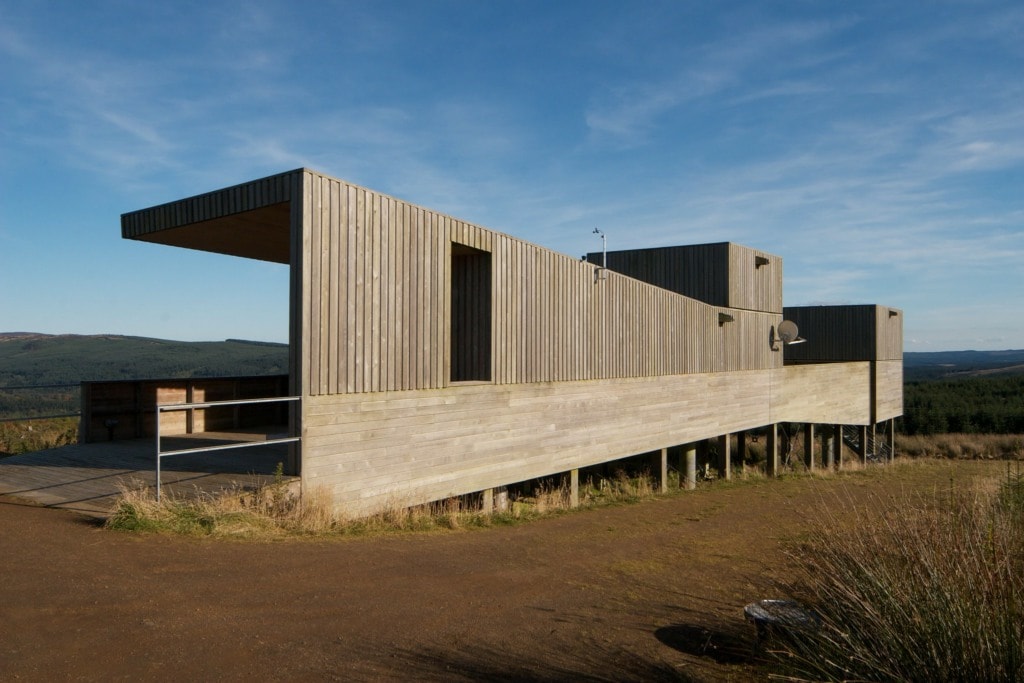 3. Bamburgh Castle
England has lots of castles. But Northumberland, England's most northern county, has more castles than any other county in the country. It's castle central. Castleville. Castle corner.
You can read my guide about the best castles in Northumberland. Hint: One of them is believed by some folks to be haunted!
But of all the imposing, important and influential castles that Northumberland has to offer, Bamburgh might just be the best. It's definitely the most beautiful.
Perched upon a rocky promontory, it proudly overlooks the town which it calls home. On the castle's other side is one of Northumberland's best beaches – and looking up at the castle from Bamburgh's shores is the best way to see it.
For more Northumberland coastal adventures, head to the pilgrimage spot of Holy Island (which is only accessible at certain times of day) or visit nesting puffins on the Farne Islands by boat.
4. Alnwick Castle and Gardens
Another Northumberland Castle, this one is most iconic because of its ties to Harry Potter. Some scenes from the movies were filmed here, a fact now celebrated via a number of tours.
If you aren't interested in imaginary wizards or magic wands (and if you're an adult, why would you be?), Alnwick Castle still has plenty to offer.
Highlights include the castle itself, one of the world's biggest treehouses and the poison garden, which is home to more than 100 plants capable of killing. Please don't eat them.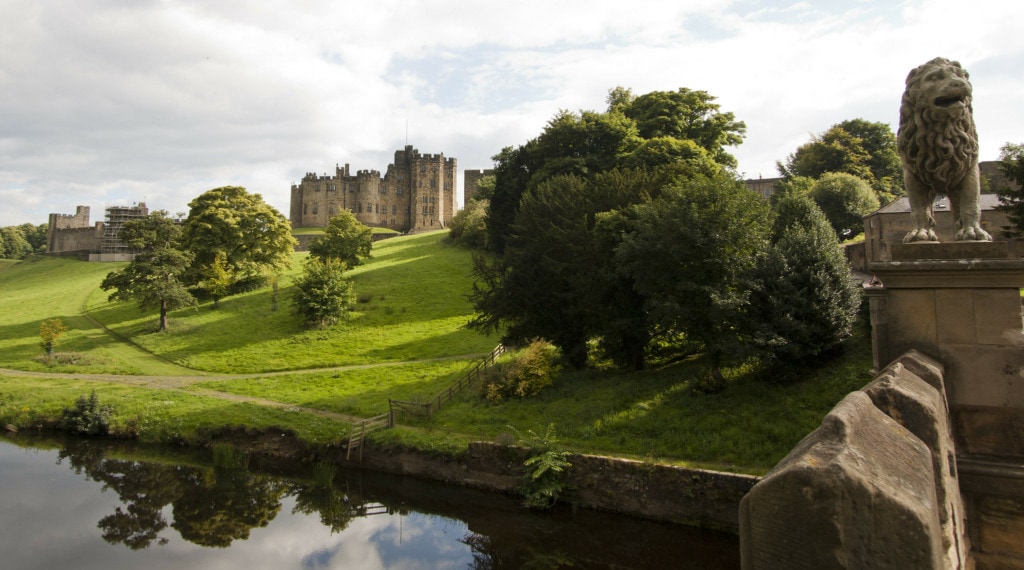 5. Durham Cathedral
Renowned for its incredible architecture, Durham Cathedral stands high above the city of Durham. From the outside, it's magnificent, but its interior is even better, full of stained glass, beautiful clocks and surprisingly-vibrant colours. It's one of the most spectacular cathedrals in the whole of the UK.
It even possesses the highest throne in Christendom (taller even than the Pope's. Sorry Pope).
A place of pilgrimage, it's the final resting place of two saints. A UNESCO site, it was also used as a filming location for Harry Potter.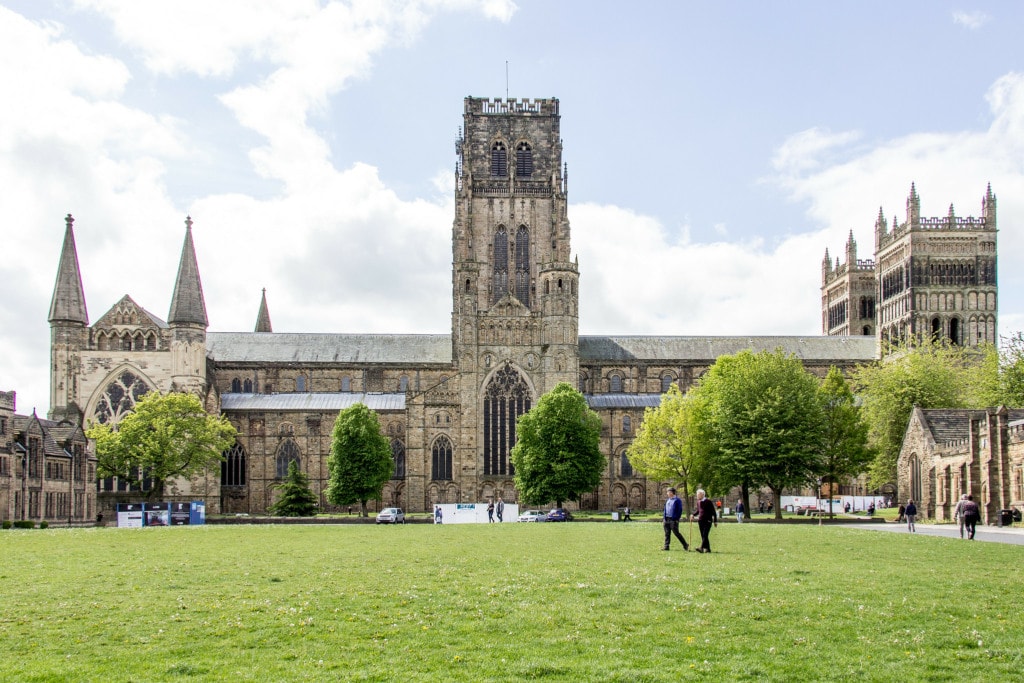 6. Beamish Museum
A realistic and multi-faceted living museum, this place is genuinely unique and unusual.
Ever wanted to be a Victorian student in a brutal school? Or a coal miner? Or see what it's like to live in a WW2 home? If your answer is yes, you can do it all here. If your answer is no, a visit to Beamish will change your mind.
With working exhibitions taking visitors all the way from 1820 to 1950, you can also drink beer in a traditional pub, buy sweets in an old sweet shop, visit historical homes, pose for an old-school family portrait, ride a steam train and travel on a retro tram. It's time travel without all the complicated paradoxes.
7. Seaham Beach
This beach in itself isn't particularly beautiful. But it's not famous for its views.
Instead, it's famous for glass. Yep, you haven't read that wrong. Glass.
People from all over the UK visit these shores to sift through Seaham's sands in a bizarre search for small shards of glass.
Seaham was once home to the largest glassworks in Britain. The owners of this glassworks would regularly dump huge amounts of glass into the sea. Decades later, people still hunt for it, using it to decorate their homes or make homemade jewellery.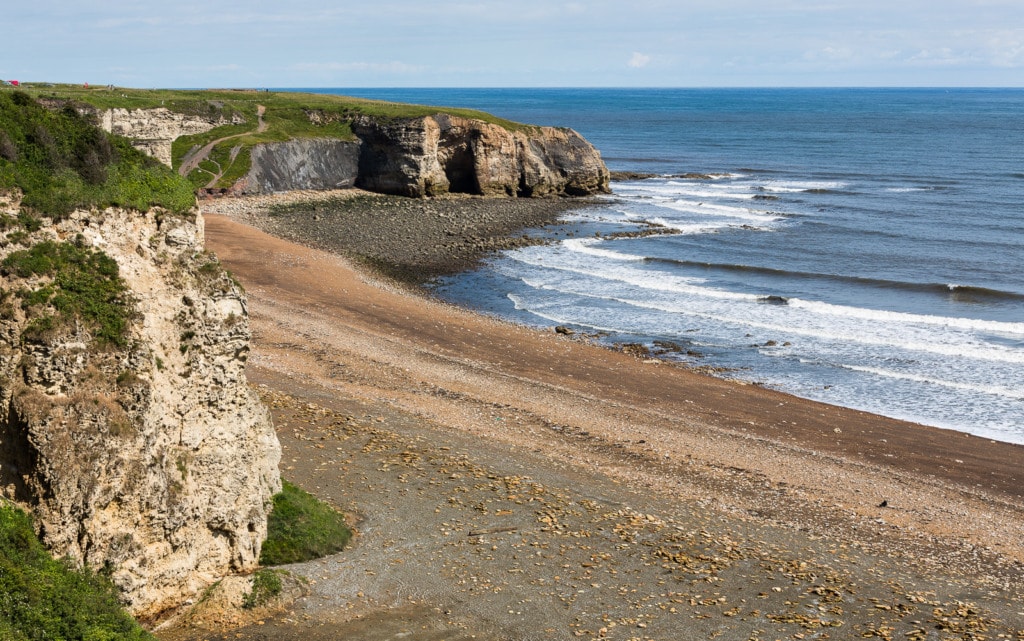 8. Whitby Abbey
If this place is good enough for Bram Stoker, it's good enough for you. The bat-mad author used this abbey (and the surrounding area) as part of his inspiration for writing Dracula. And though that's one of the big draws for coming here, it's not the only one.
A monastery of huge significance, this was once one of the most important religious spots in the whole of the Anglo Saxon world.
The abbey is situated just above the glistening shores of seaside Whitby, which is a lovely town in itself. After you've visited the abbey, treat yourself to a nice little ice cream.
9. Scarborough Harbour
The eastern coast of northern England is full of traditional little seaside towns which make for a relaxing yet retro getaway. Traditionally, English families would come to places like Scarborough before budget foreign getaways became the norm.
But though foreign holidays are now mega-popular, places like Scarborough still thrive, and this might just be the best quaint seaside town of them all. With ice cream, fish and chips, arcade games, sandcastles and iconically-cold English water, Scarborough is a great insight into old-school English holidays.
Scarborough's highlight is its lovely harbour, which is home to around 300 boats. Backed by rocky beaches, colorful homes and smiling kids, it's a charming place to spend some time.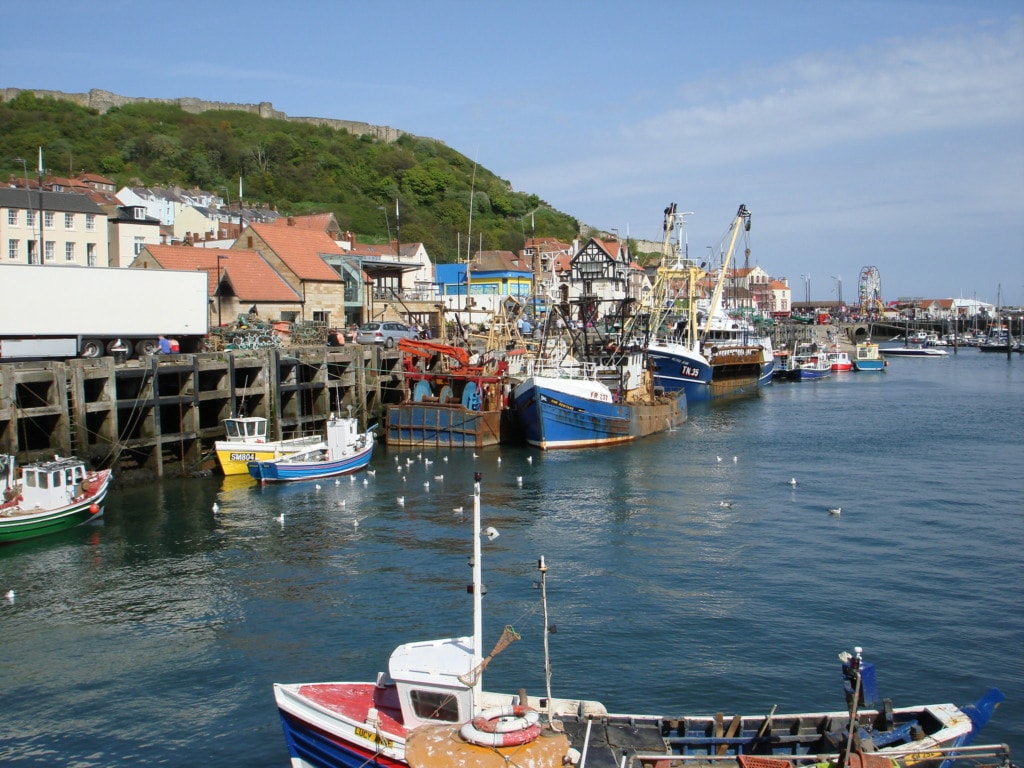 10. Flamingo Land
One of the best theme parks in England and one of the best zoos in the UK, this is a great pick if you're looking for high-octane theme park thrills in the north of the country.
With 5 intense roller coasters and several other thrill rides, it offers plenty of adrenaline rushes along with rides for smaller kids.
And if that's not enough, it also plays host to an award-winning zoo, with lions, camels, zebras, chimpanzees and more. If the sheer drops don't scare you, the big cats will.
11. Lakeland Llama Trekking
Ever thought about going hiking with a llama? I hadn't either, until I heard about Lakeland Llama Trekking. And now it's all I want to do.
If you like llamas and you like hiking, this might just be the best thing you've ever heard of. Because llamas aren't very big, you don't ride them, but they come on your trek with you. Inexplicable and absurd, but also outrageously appealing.
The walks offer views of The Lake District National Park and The Pennine Hills. And llamas.
12. The Lake District
Don't worry, you don't absolutely need to hike with a llama. If you want to, you can hike all on your own.
If you want to explore some of England's best mountains, the Lake District is a great choice.
A huge area full of mountains, lakes and charming towns and villages, it's a hiker's dream. England's largest national park, the area features England's deepest lake along with 15 more.
It's difficult to summarise exactly where you should go (without another entire article), but the best peaks include Scafell Pike, Helvellyn and Bowfell, while the most famous lakes include Windermere, Coniston Water and Ennerdale Water. Looking for traditional English towns and villages? Check out Ambleside, Bowness-on-Windermere and Grasmere.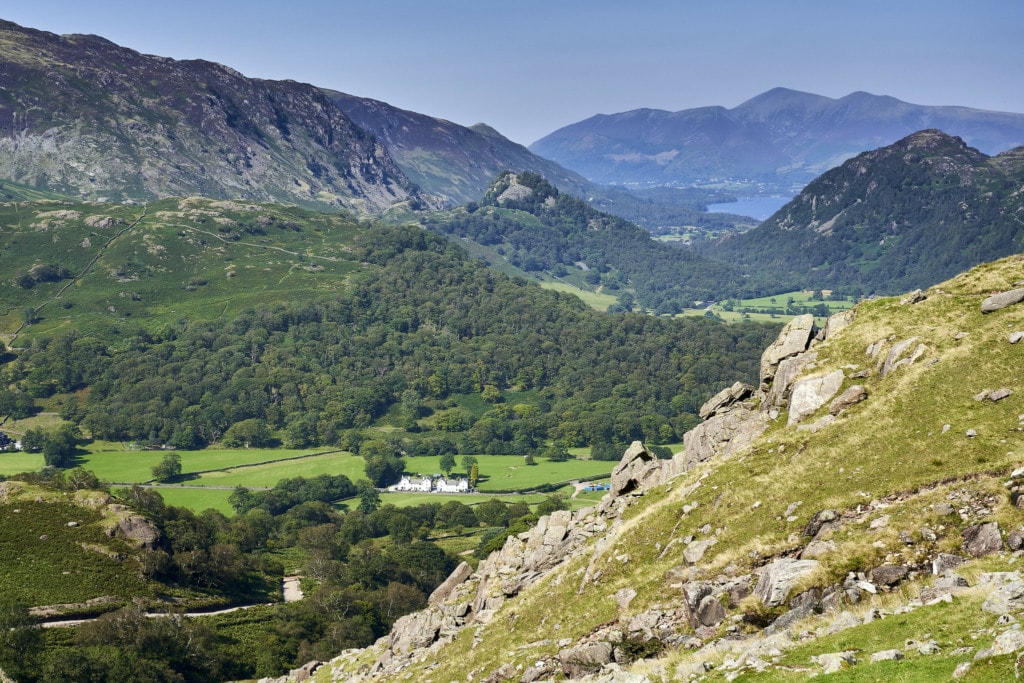 13. The Forbidden Corner
This one is really weird. Made for kids but enjoyable for everyone, The Forbidden Corner is pretty much a giant outdoor maze full of strange and unusual attractions.
Highlights include a labyrinth (with a revolving floor), hidden tunnels, passages which lead nowhere, a secret crypt, a huge glass pyramid (maybe it's made of Seaham glass), underground chambers and lots of other tricks and traps.
It's creepy, it's charming and it's bizarre. If you like strange stuff, you'll love this.
14. White Scar Caves
More cavernous labyrinths, but these ones aren't man-made. The longest show cave in England, you can venture through the rocks to find underground streams and waterfalls. You can access the caves only on a guided tour (so you won't get lost – hooray!), allowing you to learn more about the curious rock formations inside.
The tour is over 1.5km, so it's packed full of weird and wacky underground adventures.
15. York Minster
York is charming, ancient and full of history. But of all the buildings which make up the city, York Minster might just be the best. One of the largest cathedrals of its kind in northern Europe, it was completed in the 15th century.
Gothic and atmospheric, it's full of gargoyles, stained glass windows and imposing lofty architecture. If you're interested in religious buildings, this is one of England's most impressive attractions.
Once struck by lightning, the minster's huge 21-storey tower weighs as much as 20 jumbo jets.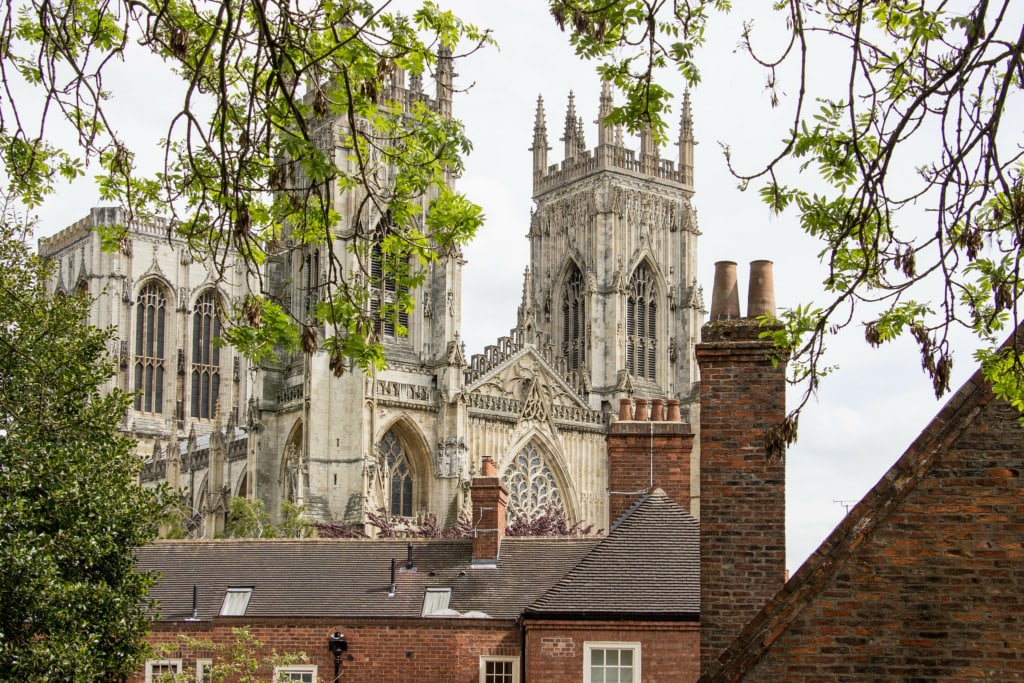 16. York Dungeons
Another York historical attraction, but this one is a little less stoic and serious than the city's minster. An actor-led interactive experience through York's gruesome and grisly history of murder and the macabre, a visit takes guests through 2000 years of York's most horrifying heritage.
If you like history but you're bored by the tedium of museums, this is for you.
Like being terrified by people pretending to be murderers? Or being put on trial? Or dark spaces? Or screaming so much that you might cry? A tour of York Dungeons gives you it all, as you meet murderers, plague victims and torturers, with around 60 minutes of spine-tingling excitement. It's like being in a haunted house with teachers.
An interactive experience full of jump scares and nervous laughs, it's York's most funny and frightening attraction.
17. JORVIK Viking Festival
Another York interactive experience, this one is somehow even weirder than the city's dungeons. The largest event of its type in Europe, this is essentially a load of Viking cosplayers battling, building and delivering workshops.
If you've ever wanted to watch Viking tribute acts smash each other over the head with swords, you've somehow managed to find an event that'll give you exactly that. The festival also features live history encampments, Viking feasts, sorcerer workshops, crafting, storytelling and more.
A truly immersive experience, it's one of England's most unusual festivals.
If you're not in England while the festival is happening, you can instead head to the affiliated JORVIK Viking Centre, an excellent interactive museum which is open year-round.
18. Lancaster Castle
We've already featured two castles on this list. But this one is a little different.
Not only a huge 12th-century castle, it also has links to Roman history. And it held witch trials. And it's the oldest working prison in England. And it housed captives until as recently as 2011.
Guided tours here are incredible, and take you through the castle's dark history, with information on executions, torture and prison cells. With tales of murder, witchcraft and religious persecution, it's an incredible insight into a grislier side of English history.
19. Blackpool Beach . And Pleasure Beach
I've already mentioned archetypal English seaside vacations in the section on Scarborough Harbour. But Blackpool is THE archetypal English seaside vacation. And it offers a vastly different experience to Scarborough.
While the latter is humble and wholesome, Blackpool is loud, intense and raucous, with topless middle-aged men running around like kids. And topless kids running around like kids.
If you like busy beaches with big atmospheres, you'll love it here. It's fun, unpretentious and no-frills. It even has a theme park (known as Blackpool Pleasure Beach) with lots of rides and roller coasters.
An adrenaline-fuelled trip in more ways than one, Blackpool's seaside is a huge favourite among English tourists.
20. Singing Ringing Tree
Maybe the weirdest sculpture in the whole of England, this award-winning construction is pretty much a giant self-playing musical instrument. Carefully constructed from layers of steel pipes, the tornado-shaped sculpture harnesses the natural power of wind to produce music.
Imagine if you took a brass band, turned them into sculpture and put them on a hill. That's the Singing Ringing Tree.
Set in the hills near the town of Burnley, the panoramic view from the sculpture is fantastic, making for a multi-sensory spectacular both bizarre and beautiful.
21. National Coal Mining Museum
The north of England is synonymous with coal. Decades ago, this region was almost single-handedly funded by the mining and production of the stuff. And that's a history which is considered and explored by this museum near Wakefield.
Here, you can chat to former miners, meet pit ponies, explore the homes and workplaces of miners and learn all about the history of coal mining.
But it's not just about history. The museum explores interesting facets of mining life, such as the language used, the dangers experienced and the class struggles inherent in the job. It's perhaps northern England's best insight into what this region once was, and how that's affected what it now is.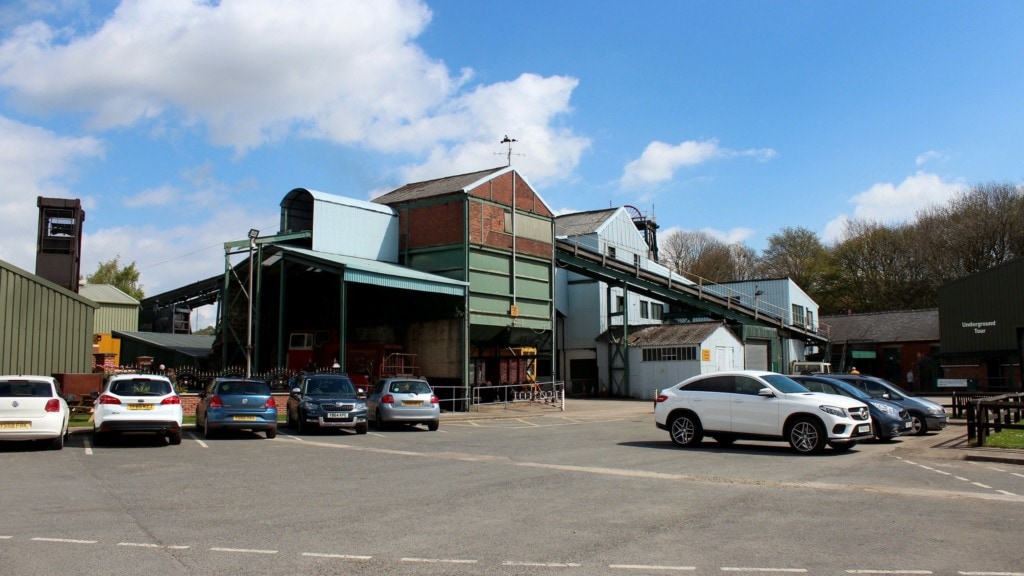 22. Wakefield Mental Health Museum
Another Wakefield Museum, this one is about the inside of our brains rather than the inside of underground mines.
An unusual museum, it houses an interesting collection of mental health-related objects from the 19th century to the present day. Set in a humble two-room collection, its highlight is a real-life padded cell, which is both a disturbing and fascinating insight into the history of mental health treatment.
The museum explores how mental health treatments have greatly evolved (and continue to evolve) from their rudimentary beginnings.
23. Afflecks Palace
Imagine the weirdest shopping complex you've ever been in. Now multiply that by ten. That's Manchester's Afflecks Palace, which offers one of England's most unusual shopping experiences.
Wacky wares include collectible toys, rubber masks, record players, american candies, music posters, strange clothes, crystal balls, ancient relics and way more. It's impossible to summarise the absurd and unusual goods on offer.
With five labyrinthine floors of stores, arcade games, photo booths, a breakfast cereal cafe and some of Manchester's weirdest residents, it's a great place to waste a couple of hours.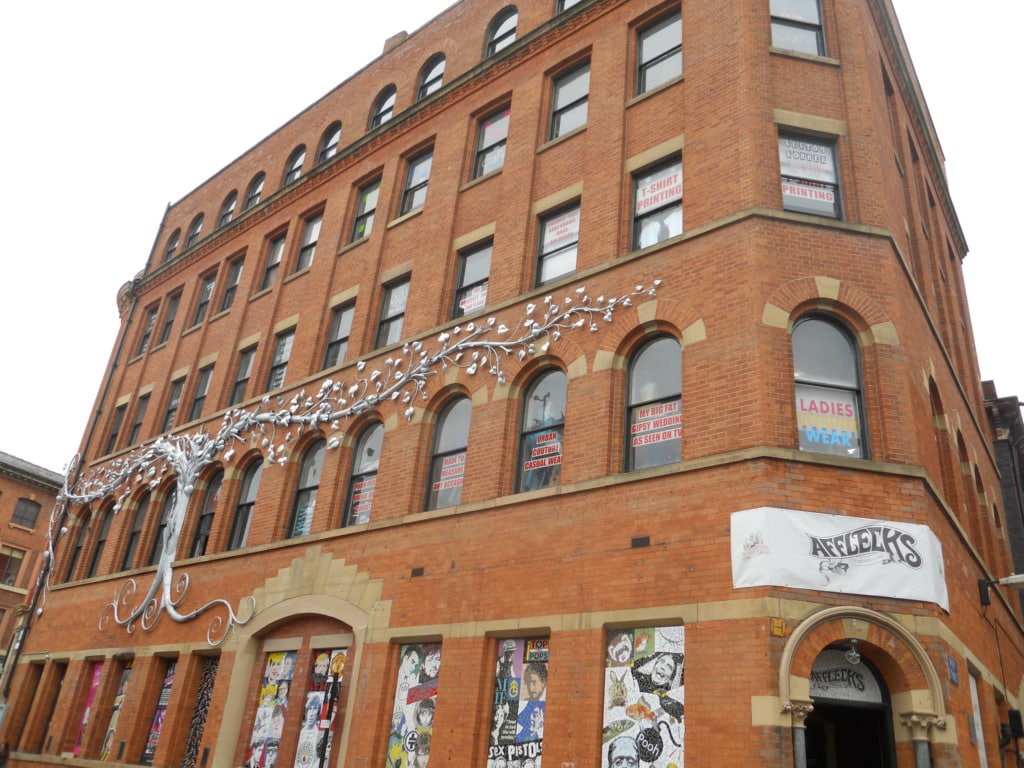 24. Manchester Football Museum
I'll start by clearing up any confusion. I'm talking about soccer here. As you all know, that's what we in England call football. And that's what everyone should call football. But let's not argue.
The biggest and best football museum in the whole world, this place takes the concept of interactivity and runs with it. And kicks it. And scores goals with it. You can take penalties, practice skills, attempt challenges and loads more.
When your lungs can't take any more interaction, you can explore the museum's galleries, which include trophies, jerseys, posters, programmes and medals. If you like football, you'll love this, regardless of your age. It's one of the most fun museums on the planet.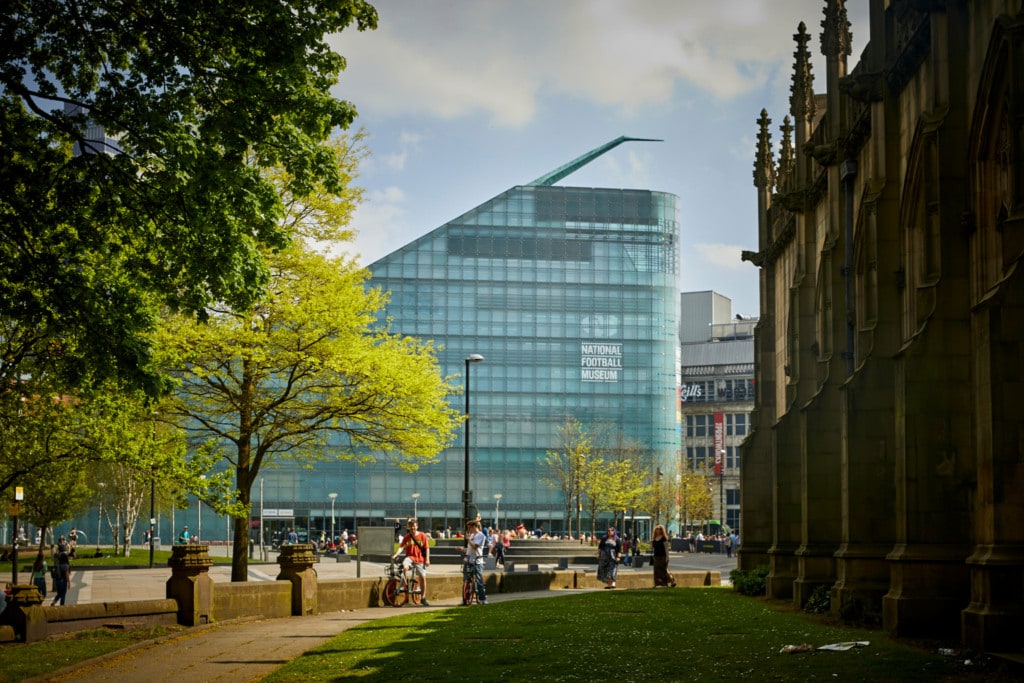 25. Beatles Story
Is there anything more archetypally English than The Beatles? Probably not, so they're the perfect way to round off this list. The most famous band of all time was – as you probably know – made in Liverpool.
Their music, legacy and history are all celebrated in this interactive experience. With authentic recreations of 1960s settings, facts about the Fab Four and their music, and interactive stylised exhibitions, it's fun and informative.
If you like The Beatles, you'll love this. If you don't, you will by the time you've left.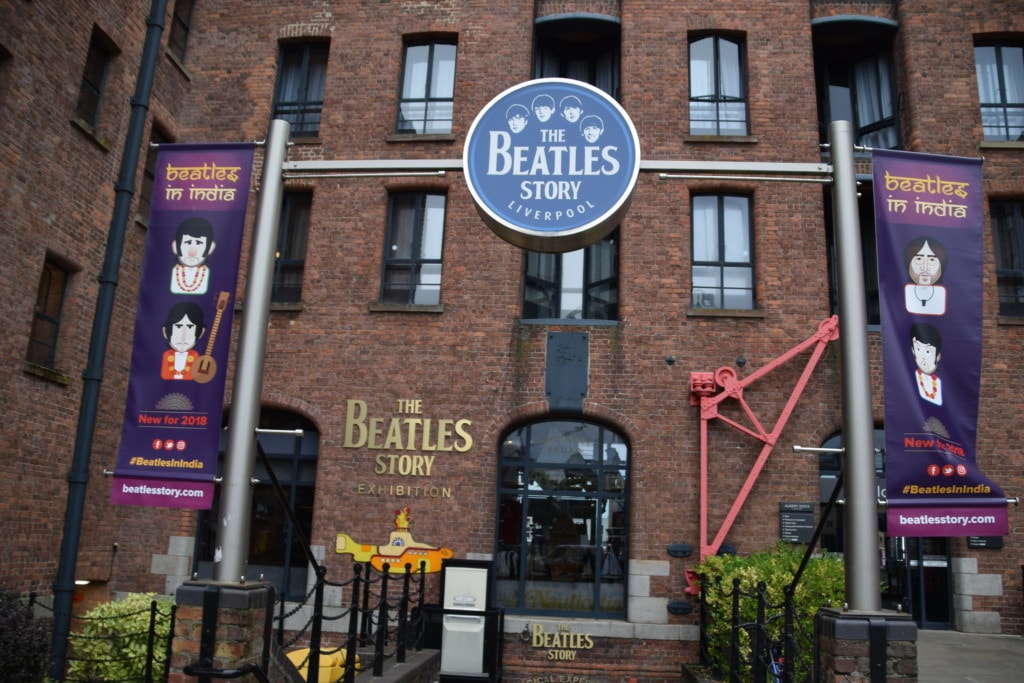 In Short
Go to northern England!
As I've (hopefully) covered in detail, it's got loads of unusual and interesting stuff. And everyone loves unusual and interesting stuff.
But even more than that, it's friendly and welcoming. People from the north of England have a reputation for being some of the friendliest people on the planet, and we love pointing people in the direction of things they'll enjoy.
With remote areas, excellent outdoor adventures, some of England's greatest cities and loads of wacky and weird stuff to enjoy, it's one of the most exciting regions on the planet. Get yourself to northern England. Who knows, you might even see me there.
Being a Digital Nomad: Tips, Tricks and Places
Do you want to be a digital nomad?
If you do, maybe you don't know where you might want to live. Or how to live there. Or whether you need a visa. Or how to make friends in the scary sprawl of a brand-new city. Or how to stay productive while you travel. Or how to find an apartment. Or whether this lifestyle really is for you. Or… I'm sure you get the idea.
But with some insight and experience, it's not as difficult as you think. So in this book, I've gathered my 6 years of digital-nomadding experience… and I've used it to answer all your questions, soothe all your fears, and get you on your way. After reading this, you'll realise being a digital nomad is much easier (and much more possible!) than you think.