Top 16 Coolest Coworking Spaces in Tbilisi
Right now, I'm living in Tbilisi, one of my favorite cities on the planet.
When I first came here around 6 years ago, there weren't many tourists… and there were even fewer remote workers.
But Tbilisi is currently becoming one of the top remote working spots on the planet, and loads of people are flocking here to tippy-tap on their laptops and pretend to be all kooky and cosmopolitan (including, me… and, presumably, you).
So to help you get all proactive and productive, I've brought you this… a big fat list of the 16 coolest coworking spaces in Tbilisi. Bring your work and come join the fun!
Are you planning your trip to Tbilisi?
If you're traveling to Tbilisi, you want to make sure you have accommodation and tours booked ahead of time! Check out our top-rated tours and hotels to help you plan! (Click the links for photos and details)
🚕 Book your private transfer from Tbilisi airport to your hotel
🇬🇪 Top Tours & Activities in Tbilisi
🛏️ Best Hotels in Tbilisi
🚗 Looking for the best way to rent a car in Tbilisi? Click here to check rental car rates for Tbilisi!
1. Lokal
One of my favorite hangout spots in the city, Lokal is a coworking space and coliving space, and it's great for getting some work done.
They have a nice outdoor area, a small but comfy indoor area, and free black tea and coffee.
It's a little less formal than some of the other places I've featured on this list, so it's perfect for a chilled-out spot of work… and on the first Friday of each month, you can try the place out for free.
Aside from coworking here, there's loads more you can do in Lokal. Most nights, they have various events, ranging from board game nights to crypto chats to Georgian language lessons. If you're keen to make friends, you'll find plenty of them here.
And if you really want to immerse yourself in the Lokal coworking life, consider taking advantage of the coliving space by renting a bedroom for a while. I know a lot of people who've lived here, and they all seemed to love it.
Whether you work here, hangout here, or live here for a while, expect to feel like you really belong—it's one of the most warm and welcoming venues in the city.
2. Impact Hub
This place is attached to Fabrika, one of Tbilisi's coolest venues and most popular hangout spots. Because of that, it's a great place to make some friends after you finish work.
But the appeal of Impact Hub goes way beyond that. They have unlimited tea and coffee, lots of meeting rooms, and a nice atmosphere that's somewhere between quiet and lively. If you like coworking spaces that aren't too silent (same here), this is a good pick.
The space is quite basic, but the staff and coworkers are very friendly. There's a nice community atmosphere in Impact Hub… and the few times I've worked here, I've hung around post-work for some snacks and drinks.
One of the most popular and well-known coworking spaces in Tbilisi, this is always a good place to start your search.
3. Terminal Abashidze
The first of many Terminal workspaces we've featured on this list, Terminal Abashidze is the most famous branch of the chain.
Sitting inside Vake, the most upmarket part of the city, Terminal Abashidze is hugely popular, and lots of my friends regularly work here. It's the most formal of all the Terminals, which appeals to quiet-and-productive types (but feels stifling to people like me who enjoy a little more energy and atmosphere).
In short, while many places on this list feel laid-back, low-key, and a little more bohemian, Terminal Abashidze genuinely feels like an actual office.
All Terminals are open 24/7, giving you lots of flexibility and freedom. Even better, if you get a monthly pass for any of the Terminal branches, you're entitled to an appealing discount card. This discount card entitles you to reductions for all types of things, including food, drink, shopping, gyms, tours and more.
And get this… if you're a member of this Terminal or any other, you can take a non-member with you for free on any Friday (to this branch and any other).
4. Terminal Khorava
Next up in our collection of Terminal options, we have Terminal Khorava.
The littlest of all the Terminals on this list, it has a nice community feel. Everyone knows everyone, and it feels very homely and welcoming.
It has a cool contemporary design, with funky touches and lots of flowers. The chairs are super comfy, it's open 24 hours a day, and it's in a nice part of the city. Compared to some of the other Terminals, this place feels much less clinical and cold, so it's a good option for a productive atmosphere that doesn't feel too strict.
Terminal Khorava is in the small neighborhood of Vera, so it's surrounded by endless places to eat and drink.
5. Terminal Towers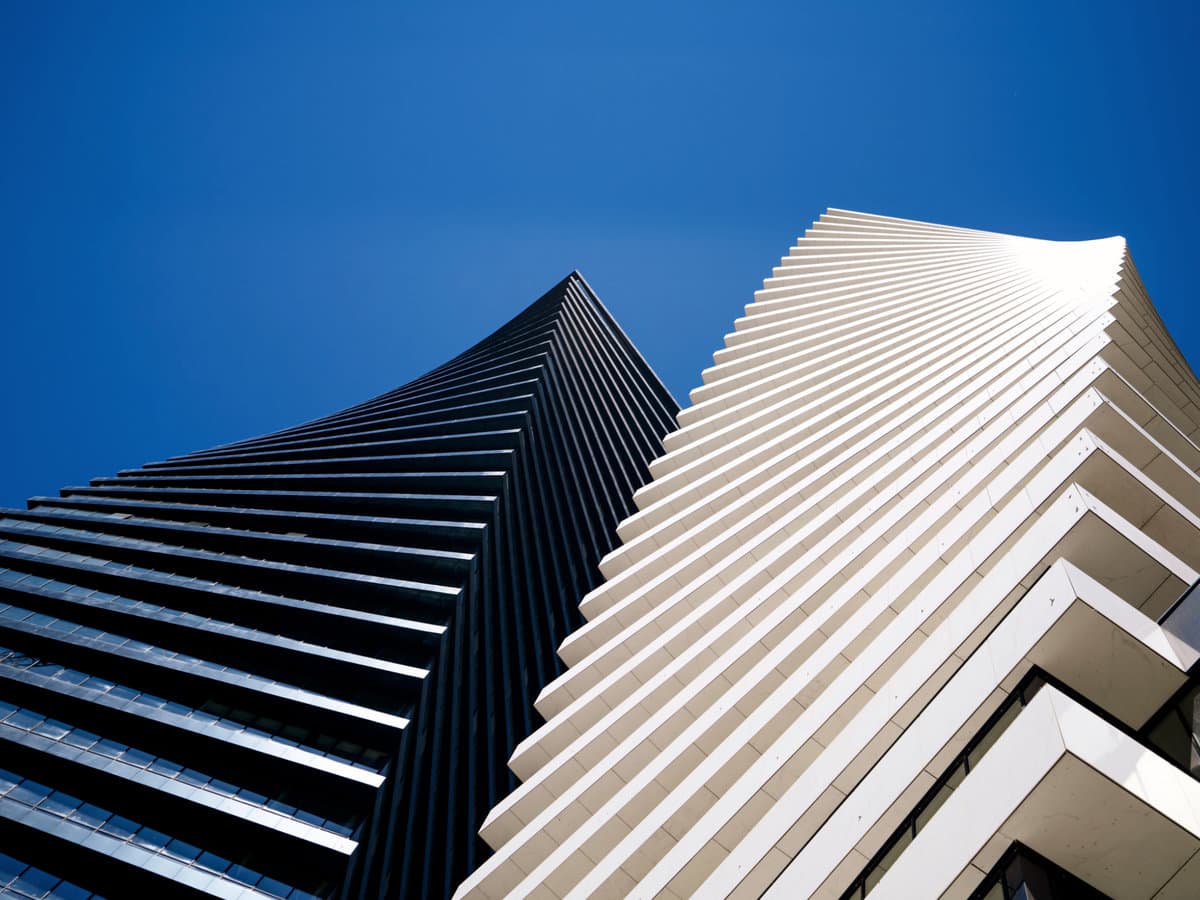 One of the best coworking spaces in Tbilisi, Terminal Towers sits inside the lofty Axis Towers (one of the most recognizable buildings in the city).
Also inside the Axis Towers complex, you have supermarkets, cafes, a gym, and lots of other conveniences… so if you're looking for a work-based base with all the amenities you could ever need, you've found it.
It's one of the biggest coworking spaces in the city… so if you like to work in a spacious place, you'll love it. It also has lots of nice breakout areas for some mid-work chilling.
Usually, I don't like places that feel this office-like; but it's a great coworking space, and I massively recommend it. In terms of proximity to lots of other stuff, this is convenient as coworking spaces get.
6. Terminal University
While most Terminal branches are pretty central, Terminal University is in the far west of Saburtalo. If you're looking for a coworking space in that part of the city, this is of course among the best you'll get.
It's a pretty unique place. South of the city's most western metro station, it's in a rural part of the city, very close to the Maghlivi Bridge (known locally as the 'red bridge'… cos it's red). Also right beside the little Vere River, this is as remote as Tbilisi's coworking spaces get.
Because it's right beside the hills, you can go and enjoy some walks and fresh air during your lunch breaks… perfect if you don't want to spend all of your time in the central sprawl of the city.
Despite the distant location, this is (surprisingly) the same price as all the other Terminal branches.
7. Terminal Roses Garden
Close to where I live (though I'm not sure why you need to know that) Terminal Roses Garden is in one of the city's prettiest parks.
The coworking space reflects the atmosphere of its scenic surroundings. Wooden, elegant, and trendy, it has a warm, welcoming vibe, and it's full of friendly faces. While most Terminals can be a little clinical, this one is really welcoming and cozy.
Even better, it's super close to eateries, hangout spots and a gym… so if you want to use this place as a long-term base, it's an excellent choice.
And best of all, it's located in Marjanishvili, one of the nicest, most interesting, most attractive parts of town. All in all, Terminal Roses Garden is a really nice place to work and spend time, and not just like a boring ol' office.
8. 23 Space
One of the newest additions to the Tbilisi coworking scene, 23 Space is one of the freshest options on our list.
Because it's new, you'd expect the place to be a little more affordable than most other coworking spaces… but that's not the case. It's also not a particularly inspiring place—the decor is plain, and the place has the vibe of a corporate office.
That said, you get some nice perks. It's pet-friendly, the internet is super fast (and super reliable), the chairs are mega comfy, and a monthly pass entitles you to 3 hours of meeting-room use (and 24/7 access).
Best of all, it's in a great area, right between Vake, Vera, and Rustaveli—it's one of the best-located coworking spaces in Tbilisi.
9. Regus Old Town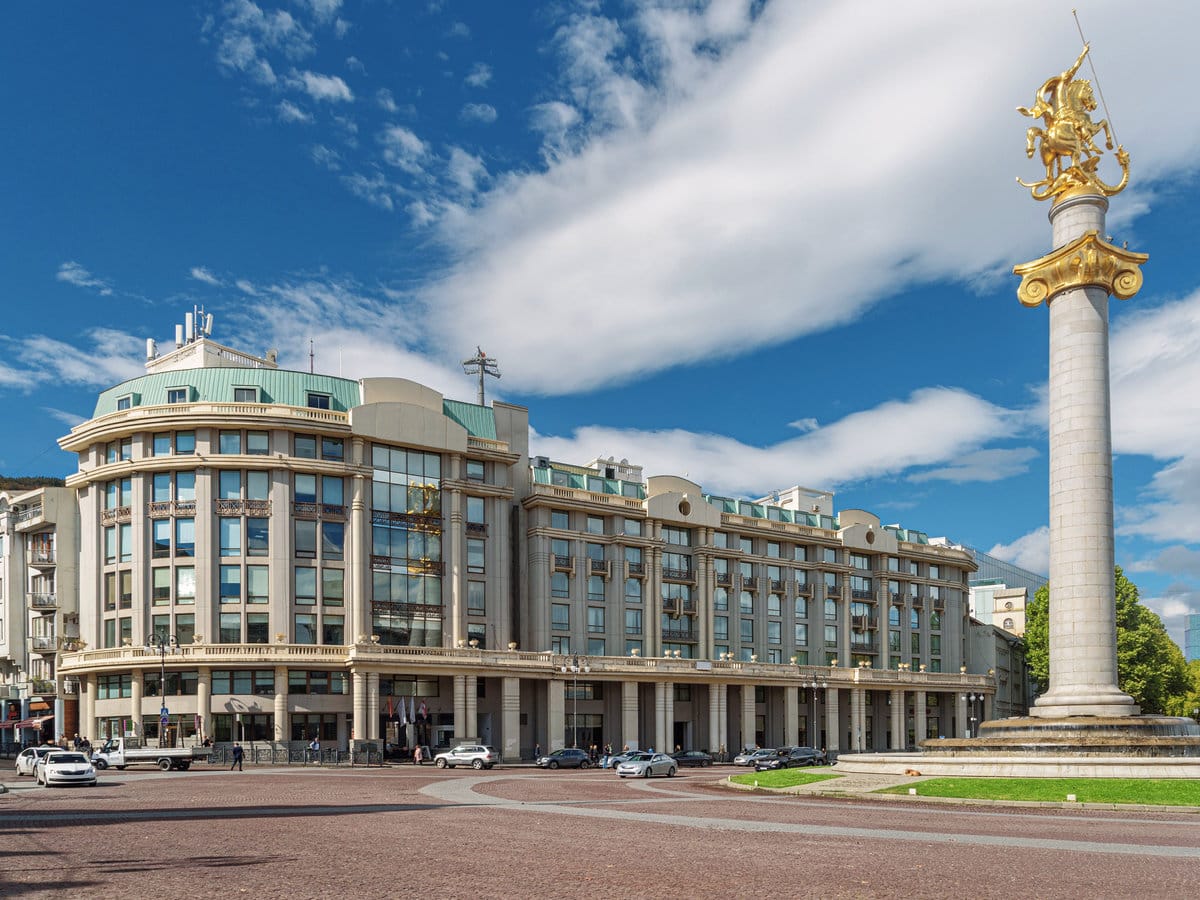 The first of two Regus branches in Tbilisi, Regus Old Town is good for short-term stayers.
If you're only in Tbilisi for a little while, and you're spending most of your time in the touristy areas, this is the perfect location. Just south of Liberty Square, it's ideal for some after-work drinks.
Like some of the other places we've featured on this list, Regus Old Town feels like an office, and it doesn't have interesting decor. And because it's largely used by short-term Tbilisi visitors, it doesn't have a particularly communal or inspiring atmosphere. Regus is a worldwide chain… and that's exactly how this place feels.
It's one of the priciest options on our list… and way more expensive than even the Terminal options.
All of that said, it's quiet and calm, and it's a nice little pocket of peace in a busy area of the city. It's not particularly interesting, but it's great for getting work done.
10. Regus Saburtalo
Sitting in western Saburtalo, this branch of Regus is much more affordable than the option in the Old Town (largely due to its location). It's also a lot prettier and friendlier than the other Regus, and it has a warm-but-productive feeling.
The staff are friendly, the chairs are very comfortable, and it even has an on-site gym!
Just like the other Regus branch, they have a handy real-time app that gives you current availability… so you can always know how busy (or not!) the place is going to be.
And conveniently, it's right beside Vazha-Pshavela metro station… it's a two-minute walk from door to door.
11. Ano
One of the lesser-known options for coworking spaces in Tbilisi, Ano is among the smallest of all the places on our list.
It looks more like a quaint little living space than an office, and working here makes you feel like you've accidentally wandered into some avocado-munching bohemian's motorhome.
The area is also home to some (super-cute) cats, who often wander in and around the space. Aside from some feline friends, you can also make some human buddies at the weekly Friday socializing events.
It's one of the most affordable options on our list. Yeah, it's in a slightly awkward part of the city, but it's only $94 a month—for somewhere this lovely and welcoming, that's a massive bargain. And to add to that sweet deal, they even have free tea and coffee.
If you like cute and cozy, you'll love working here—it's one of the coolest coworking spaces in Tbilisi.
12. SpaceZ
Sitting inside the sprawling residential-commercial-everything-else-you-can-imagine complex of Jikia House, here's another great choice in western Saburtalo.
Because of its outskirts location, it's a lot more affordable than most other places we've featured on our list… and a little more peaceful. Last time I was here, it was an absolutely tiny $40 per month (though I have a feeling prices might have risen a little more since then).
Small, compact and with a beautiful design, it's a really trendy and welcoming place to work. It doesn't offer free coffee, but they're really cheap to buy (it was around $0.65 per coffee last time I was here).
And although it's laid-back, quiet and remote, it doesn't have that often off-putting office-style vibe—it feels more like a trendy hangout spot.
13. Collective
Very close to Delisi Metro station, Collective is one of the coolest coworking spaces in Tbilisi. It has the vibe of a trendy office, so it's a nice compromise between laid-back and productive.
If you live anywhere in Saburtalo, it's easy to access—it's only a short walk from the metro station.
They have meeting rooms, a printer, a scanner, super-comfortable chairs, and free tea and coffee. And the rates are all pretty low.
But it's not all good news—although it's pretty and charming, Collective can often feel a little cramped and claustrophobic when it's busy. If you like lots of space, you probably won't be a fan of this place.
14. UG Startup Factory
Sitting inside the University of Georgia, the UG Startup Factory is one of the most affordable coworking spaces in Tbilisi (you can get a monthly package for a tiny $40).
Uniquely, as you probably guessed from its name, it specializes in startups, and it has a so-called 'accelerator program' for developing business plans and business ideas.
That said, it's a pretty basic place. The plastic chairs aren't comfortable, there's no on-site food, and the space isn't particularly inspiring or interesting.
Because it's in the university, the UG Startup Factory is usually full of young people. It's a good choice if you're in the same age bracket (or even if you're just a little weirdo who likes hanging around with kids).
15. Collider
One of the lesser-known options on our list, Collider is a good choice if you're looking for a quiet but inspiring place to work.
Sitting in the northern part of Vake, it's right beside massive Mziuri Park, one of the prettiest parks in the city. It's also very close to endless places to eat, drink and shop, lots of public transport, and a couple of great gyms. So if you're looking for a good long-term base, this is an excellent option.
The meeting room is free for all members, the staff and coworkers are really friendly, and the furniture is all very comfortable.
Colorful, unique and unusual, it's full of bean bags, glass surfaces and exposed brick, and it has a nice outdoor space. If you like relaxed spaces with a trendy atmosphere and trendy people, you'll absolutely love Collider.
16. DONO
Owned by the team behind Ano (which we've already covered earlier in this guide), DONO is the newest place on our list, and opened only around two months before I wrote this guide. Fresh!
Just like Ano, it's cozy and quaint inside, and feels very warm and welcoming. Full of plants and wooden surfaces, it's very trendy and minimalistic, and it feels super productive. For now (because it's so new), it also feels very quiet, and it doesn't yet attract a very big crowd.
Situated in the far east of Saburtalo, this is in an accessible location no matter what part of the city you live in. It's only a short walk from both Medical University and Technical University metro stations.
They have super-fast internet (with a very reliable connection), and very low prices.
Tips on Coworking and Coworking Spaces in Tbilisi
Before You Go
And just like that, we've finished our work, slurped on our final coffee, tucked away our laptops, and reached the end of our guide on the 16 coolest coworking spaces in Tbilisi.
If you want to know anything else about Tbilisi, check out my guides to all the things the city is famous for, the top 17 reasons I love the place, and our article on the massive and mysterious Chronicle of Georgia.
Thanks for reading, thanks for stopping by, and make sure you keep coming back to Travelness for more!
Being a Digital Nomad: Tips, Tricks and Places
Do you want to be a digital nomad?
If you do, maybe you don't know where you might want to live. Or how to live there. Or whether you need a visa. Or how to make friends in the scary sprawl of a brand-new city. Or how to stay productive while you travel. Or how to find an apartment. Or whether this lifestyle really is for you. Or… I'm sure you get the idea.
But with some insight and experience, it's not as difficult as you think. So in this book, I've gathered my 6 years of digital-nomadding experience… and I've used it to answer all your questions, soothe all your fears, and get you on your way. After reading this, you'll realise being a digital nomad is much easier (and much more possible!) than you think.