The 16 Stupid Mistakes You Should Avoid in Paris
You have booked your tickets. A list of historical sites and monuments and fun experiences is saved on your phone, guide books marked and sitting on your desk.
You're excited because it is Paris!
Maybe also a little nervous, because there are just some things you won't know until you get there, and some Paris travel mistakes you will make if you're not careful.
It is difficult to catch the cultural nuances of a country you're visiting for the first time (or even the second or third time).
Some issues don't come to mind until it happens – for instance, Why am I being charged extra for my water? Why is the metro staff demanding to see my ticket?
To help you cruise through your trip smoothly, we've compiled a list of the most common travel mistakes in Paris. Make sure to also read our take on the most important travel tips for Paris.
1. Be Careful Not to over Tip
It is a common misconception that tipping is universal throughout western countries.
Tipping isn't part of French culture so don't feel the pressure to do so.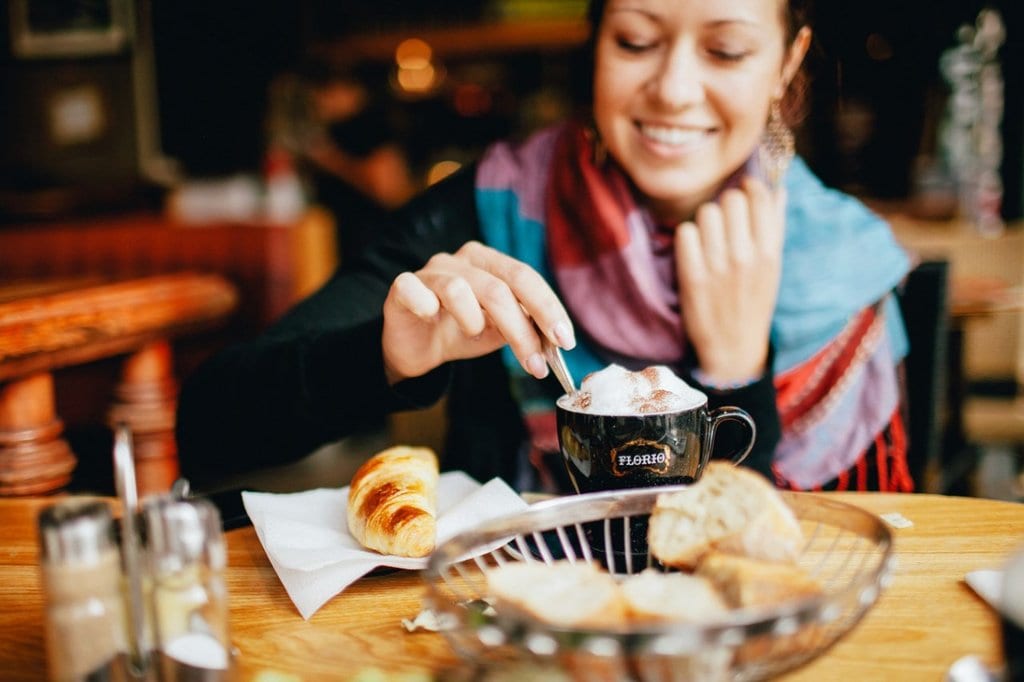 If you feel that your server has gone out of their way to accommodate you or you want to show appreciation for good service, thank them with kind words.
If you absolutely want to leave a tip, don't exceed over 10 to 15 percent.
2. Avoid Paying for Water in Restaurants!
Keeping up with additional charges is hard when rules change between countries.
When your server asks you if you would like some water, make it clear that you are requesting tap water (you can say "Une carafe d'eau s'il vous plait"). Bottled water (sparkling or otherwise) will be charged a heavy price in some places to your bill.
Don't worry about the health level of tap water! Not only is it filtered and approved by EU standards, the perfect concentration of minerals makes it healthy and taste good.
Paris water is safe to drink. The quality of Paris' water is controlled multiple times on the water network before arriving to your glass; more than a million tests are made each year, which means almost 3000 tests per day! (Ref: EauDeParis.fr)
3. Avoid Wearing New Shoes
The pedestrian bridges, open-air squares, spacious gardens and charming neighborhoods of Paris are best explored on foot.
Sneak into magical enclaves and narrow lanes for unfiltered Paris sights, or go for a jog along River Seine. You have to put yourself outdoors for all these local delights; and you can't do that in brand new shoes.
It may be tempting to toe on your newest kicks, but making the mistake to prioritize fashion over practical shoes will really hurt your feet.
What fun will you have if you can't walk without pain? Stick with shoes you have already broken in.
4. Don't Keep Taking Taxis and Uber
The destination is only as sweet as the journey and to embrace Parisian culture is to experience how the local community lives.
Opt for public transport instead of luxuriating in taxis or an Uber. Not only is it cheap and reliable, but you get to see what commuters do every day.
You also have the choice of the metro system, buses or the RER network; these developed routes extend around and out of central Paris.
5. Trashing Your Ticket After Entering the Metro
Speaking of taking public transport, here is a tip to help you avoid trouble. Make sure to keep your ticket on you at all times as staff minding the metro, bus, and RER stations will ask to check your ticket.
If you don't have it on you, you will be fined!
It is a good idea to keep your tickets and dispose of them all together at the end of the day. Or, keep the stubs as a memento of your Paris travels!
6. Not Getting a Paris Pass
Traveling on a budget and time constraints can be frustrating when all you want to do is experience as much as you can.
The Paris Pass is a worthy investment – it is an all-in-one package that saves up on cost and time. The included 1-day Hop-on Hop-Off Bus Tour pass also saves you the hassle of navigating between attractions.
Visitors holding the Paris Pass can expect free entry to the city's top museums and fun experiences and huge discounts on gate prices for major attractions.
You also get fast-track privileges into select museums and galleries. Best of all, it comes with a Paris Visit Travelcard, allowing you unlimited use of public transport (metro, buses and the RER) within central Paris!
Some attractions and experiences covered by the Paris Pass include the Louvre Museum, the Paris Opera House, the Palace of Versailles, and a Bateaux Parisiens River Cruise, saving you 30 euros and more. The diversity of covered sites means you can dabble in art, history and anything else that interests you.
Check out the official page to learn more about the Paris Pass, and when you are ready head to the prices page to buy your pass.
7. Staying in Hotels Far from Paris or from a Metro Station
Paris is known for its high city costs, but staying far out of downtown or away from a metro station isn't necessarily budget-friendly either.
Think of it this way; the further the distance to travel, the more time it takes and commute costs increase. Not only do you lose time and possibly money, it takes energy to travel! Imagine having to go further after a long day of exploring.
Hotels in Paris aren't all expensive. It helps to book ahead of time to ensure availability, and you should consider visiting off-season to avoid crowding. It also pays to stay near a metro station for convenience and time saving.
8. Not Walking Enough
This tip ties into rule number 3 – to stress the point, Paris is meant to be explored on foot.
It might be tempting to rush in and out of major attractions, stacking your itinerary with iconic landmarks by jumping from one to another.
But to get the authentic deal, forgo some of the grand icons for the ordinary. Wander around Paris' streets and take in the people, the shops, cute cafés, and residences.
There is no value in snapping photos of historical monuments without experiencing everything else; slow down and properly enjoy the city.
9. Spending Too Much Time (and Money) at the Eiffel Tower
Yes, yes, how can one not visit Eiffel Tower? It is a classic! Do pass through the area or snap a shot from nearby bridges as Eiffel Tower is stunning during sunset.
But is it worth climbing?
Try not to linger too long by skipping the upward tour. Not only is the queue for Eiffel Tower long and time consuming, the up-top view isn't the best in the city either.
Save up on admissions cost and seek out alternative viewing platforms instead. There are plenty of rooftops, hilltops and sky-reaching buildings that offer sweeping views over Paris' cityscape.
If you absolutely need to climb the tower, get a skip-the-line Eiffel Tower ticket, it's absolutely worth it and is a must for travelers in order to save so much time during their trip.
10. Don't Miss out on Other City Viewing Spots
Every city visit demands a top-down view – doubly so for Paris, for the broad avenues, hulking monuments and green spaces build a beautiful aerial map.
To pre-emptively answer your question of where to go, here are some alternatives to the cliché Eiffel Tower deck:
Sacré Coeur Basilica: The Sacred Heart Basilica looms in white magnificence at the peak of Montmartre, the tiered towers capped by its signature dome. Take 300 steps up to the dome for a breathtaking view of the city.
Montparnasse Tower Observation Deck: A more modern viewing post would be the panoramic Montparnasse Tower Observation Deck 200 meters above ground. You'll see Eiffel Tower poised directly in front, the rest of Paris splayed out in the background.
Arc de Triomphe: Conquer the 280 steps up to the top to see Paris' wide avenues and neat blocks. You'll sweat – but in glory.
Galeries Lafayette: There are more architectural beauties for you to climb! Head up to the rooftop of the elegant Galeries Lafayette to spot some of Paris' crowning monuments, including The Garnier Opera House, Eiffel Tower, Sacré Coeur and Notre Dame.
Printemps: Following the pattern of rooftop terraces, Printemps is another stunning but casual viewing platform. Relax with a drink in hand as you turn your chair towards hilly Montmartre or Eiffel Tower and its sculpted gardens.
11. Only Eating at Fast-food Restaurants
Forget the fast food and dig into rich French cuisine, where Paris offers samples from regions across the country.
The capital city caters to all budgets and tastes, whether you prefer café-styled foods or want to splash out for a fancy diner.
It is also important to eat healthy to keep your energy levels up!
12. Overstuffing Your Itinerary
Many first-time travelers (and even some seasoned ones) make the mistake of filling in their itineraries to the minute.
It is impossible to do everything even if you had a month to spare; all it does is give you extra stress.
Instead of ruining your trip with high expectations of doing everything and crashing at the end of every day, choose with care.
Do your research and pinpoint which districts you'd like to focus on, or which significant sites you want to visit.
If you plan your walking route well, chances are you will manage to see more than expected, even if it's from afar.
13. Don't Change Money at Exchange Counters
Travelers are often concerned with money exchange and for good reason.
Try and avoid exchange counters as they have expensive fees, or set rates below the market.
Exchange counters back home may also result in less money.
Use bank ATMs instead for more accurate conversion rates and little to none handling fees.
14. Going to Versailles Palace Without a Skip-the-line Ticket
There are some lines you don't need to put up with, and the queue into Versailles Palace is one of them.
Purchase a skip-the-line ticket (which comes with a free audio guide!) online prior to your visit instead of queuing for 2 hours and more upon arrival.
Organize your trip so you can visit Versailles Palace on Wednesday or Thursday as the entrance is usually cheaper than the other days. You also won't be bothered by the crowd as fewer people visit the palace during these days. Check the prices here.
15. Forgetting Your Student ID
Definitely a benefit you don't want to miss out on!
Many Parisian museums have discounts for students, so make sure you have your student ID on you.
People under the age of 26 years old fall under the umbrella of 'young people' discounts, as do seniors over the age of 60.
It never hurts to ask as each museum operates by their respective set of policies; better to reap the benefits than lose the opportunity.
Final Thoughts
Traveling the romantic Paris is generally stress-free. Keeping in mind small cultural cues like not over-tipping, or travel know-hows like how to best explore Paris, your trip is guaranteed to run smoothly.
The main takeaway is to think practical; balancing what you want to do with what is possible within budget and time-frame.