13 Best Cycling Routes in England for Scenic Adventures
I've spent most of my life living in England… and I've also spent lots of my exciting existence zooming around the lovely nation on two wheels.
Because of that, I'm pretty familiar with lots of the nation's best cycling routes. So in this guide, I've put my esoteric knowledge to some good use by bringing you the 13 best bike rides in England.
I've covered long-distance epics, shorter day rides, and even some family-friendly stuff. Whatever type of English route you're looking for, you'll find it on this list!
Pack your lunch and bring your helmet—we're off on an adventure!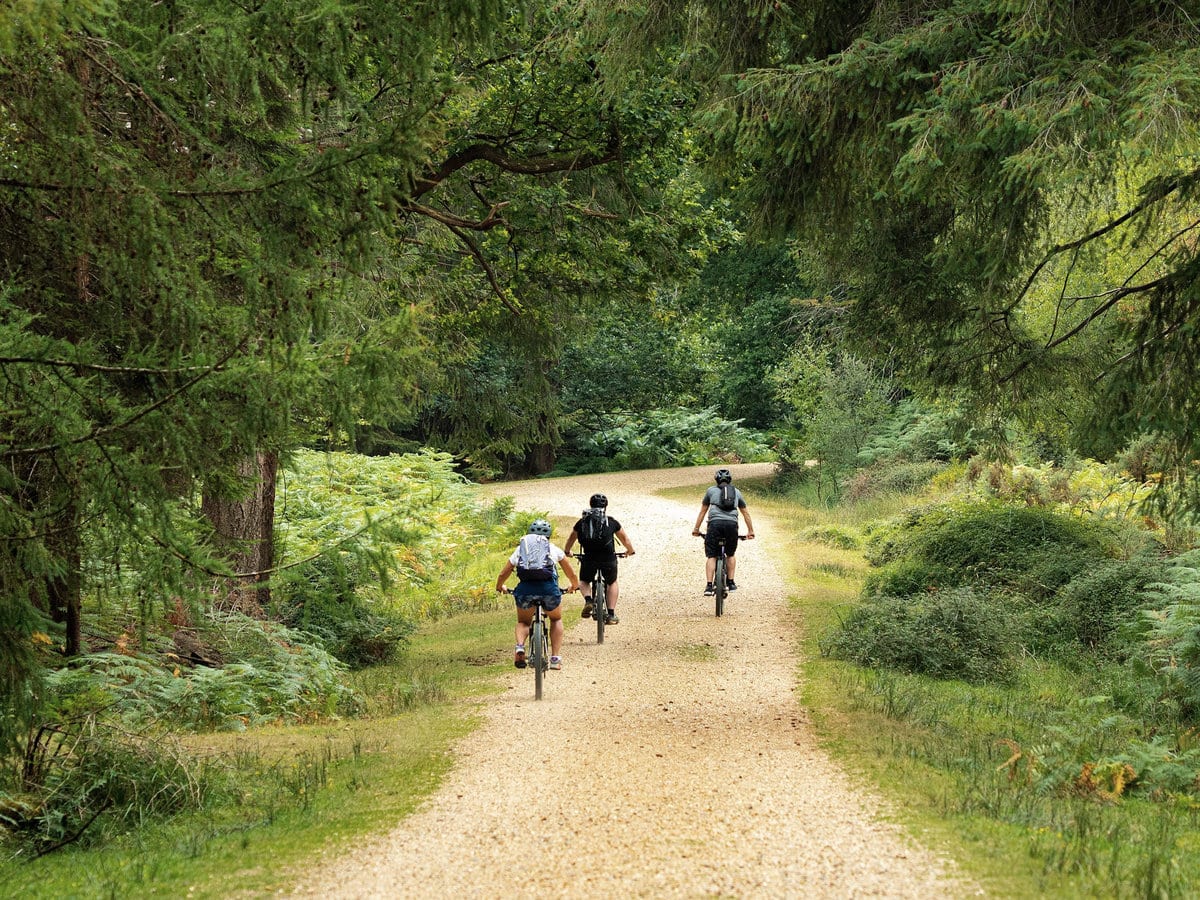 Best Multi-Day Bike Rides in England
1. The Coast to Coast
The most iconic long-distance bike ride in England, the Coast to Coast (or C2C, as most people know it), is great. It runs across a lovely stretch of northern England, from Whitehaven (or Workington) to Tynemouth (or Sunderland).
It takes riders across the Lake District National Park and the North Pennines (two of my favorite outdoor areas in England, and two places which will feature again later in this list).
You also hit fun climbs, great mountain panoramas, charming villages, and rural roads. If you're on the hunt for diversity, iconic sights, and a well-recognised ride, you'll love this one.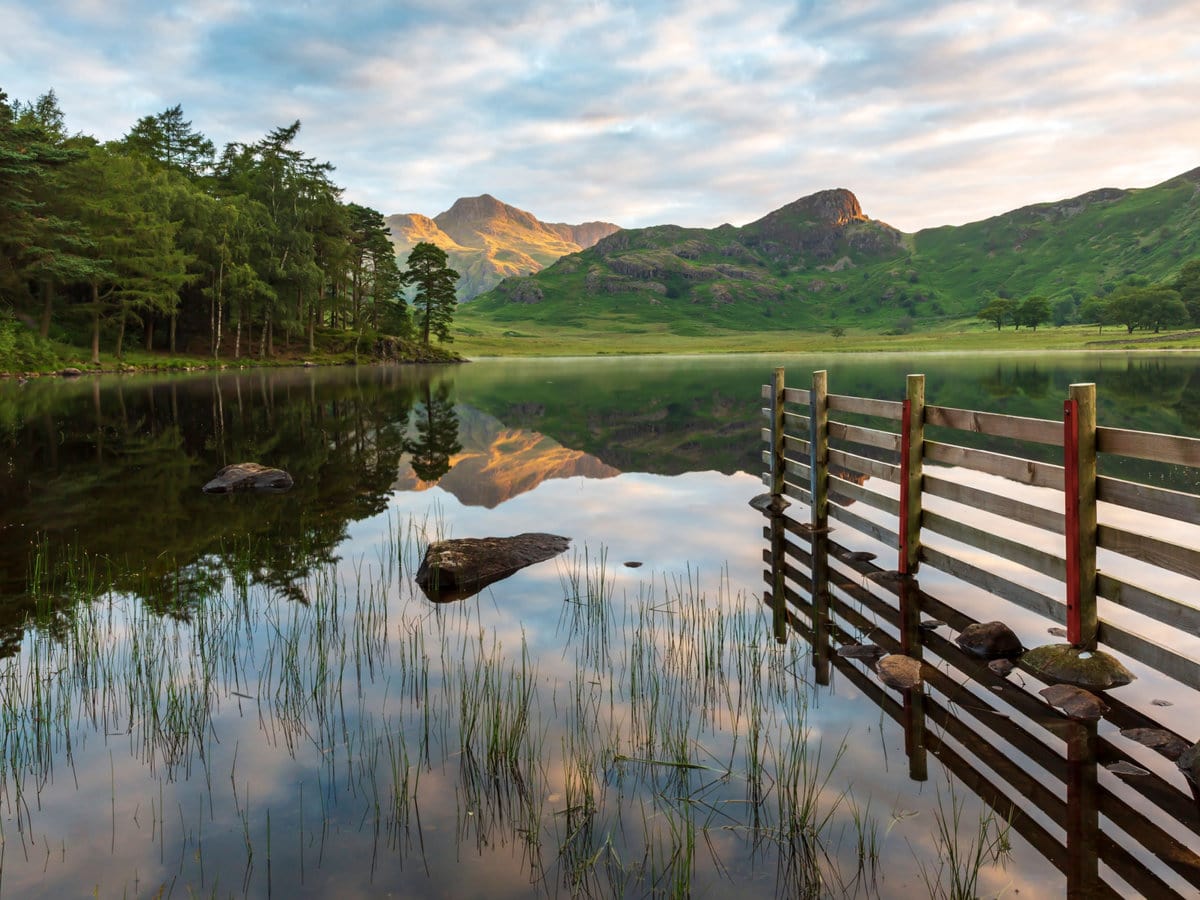 And if you attempt it, you'll be in good company—between 12,000 and 15,000 people ride the entire route every year.
There are some steep climbs, but it's a relatively easy ride, especially if you're accustomed to long-distance cycling.
For a lot more detail, ride on over to our C2C full guide here.
2. Hadrian's Cycleway
Most famous as a two-wheeled alternative to the super-famous Hadrian's Wall hike, this is a great ride. It's another coast-to-coast adventure, but it's most well-known for all its Roman relics.
That said, if you're purely interested in history and heritage (rather than pretty scenery), you'll be better off tackling the walk. Though the ride is beautiful, it doesn't bring you close to many wall-related sites.
But if you're just looking for beauty, you'll love this. You ride through lots of remote and rural parts of southern Northumberland, cycling through and beyond farms, villages, rolling hills, and some of the prettiest parts of the area. If you want an archetypal slice of northern English country life, you won't find any better ride than this.
Best of all, it's a good option if you want a long-distance ride without too much of a challenge. Yes, there are some steep and challenging sections, but it's a pretty easy ride overall. If you're accustomed to cycling, you'll have no problems completing this one. Along its entirety, it has a total ascent of around 2,000 meters (6,500 feet).
3. Way of the Roses
Another coast to coast route, this ride runs from Morecambe to Bridlington, through both Yorkshire and Lancashire. It has some pretty steep sections (the ascent out of Settle is notoriously difficult), but there's only a total elevation gain of around 2,500 meters (8,200 feet).
It takes in lots of beautiful stuff, along with some pretty interesting historical insights.
In lots of ways, it's maybe the best long-distance compromise in England: you get history, heritage, two iconic counties, lots of diverse landscapes, and some of the friendliest people and places in the nation.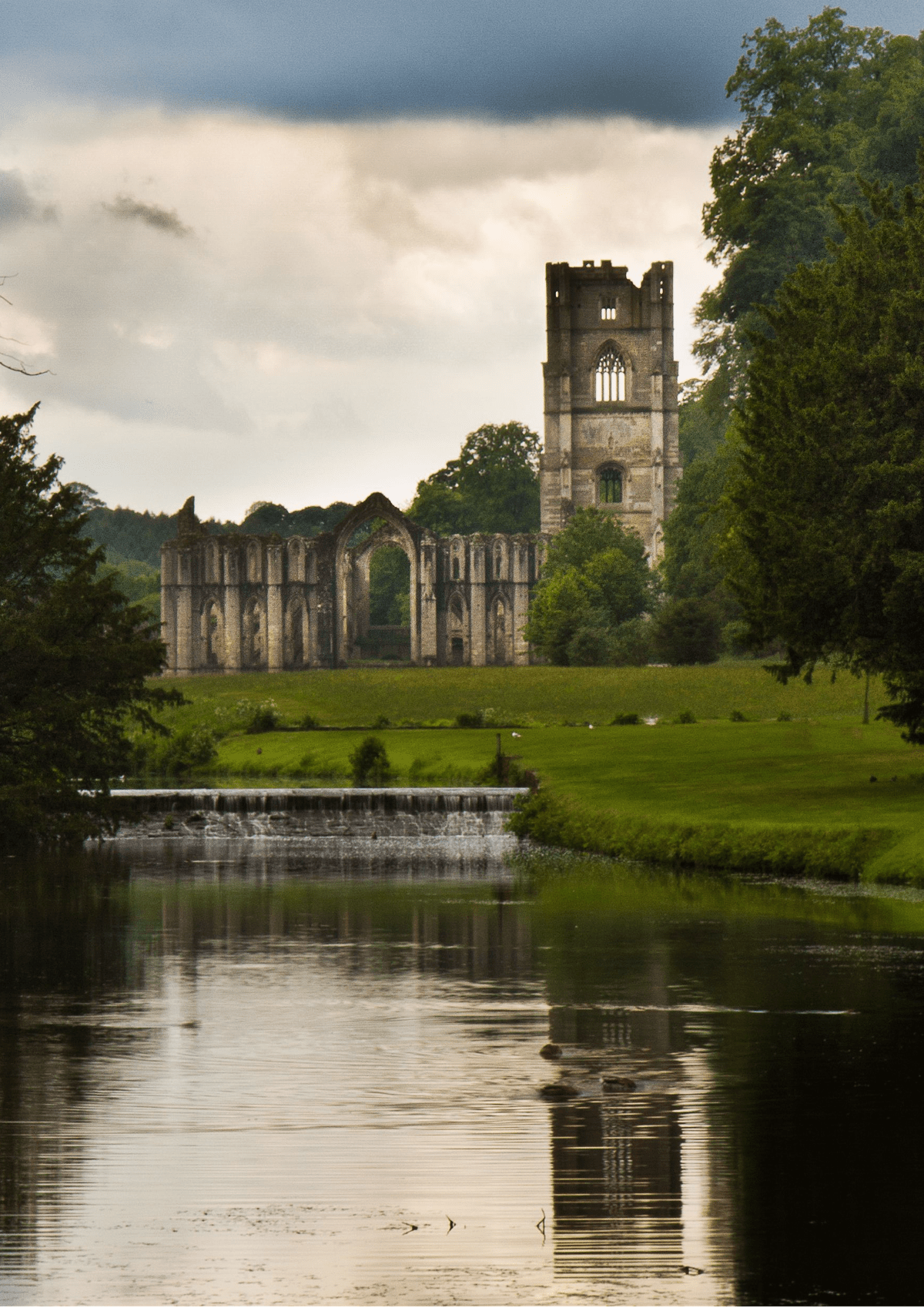 And on top of all that, the ride runs through some historical and charming settlements, including York and Lancaster.
I recommend overnighting in them both—they're charming and welcoming, and they have lots of great stuff to do.
4. King Alfred's Way
One of the lesser-known long-distance rides on our list, King Alfred's Way was only officially opened in 2020. Because of that, it's not yet very popular… but it soon will be, so I recommend doing it soon, before everyone else does!
As you've probably worked out for yourself, the route is named after Alfred the Great, the famous Anglo-Saxon king who once ruled over this part of southern England. It takes in some ruins, relics and sites from his time and his reign, along with some surprisingly rural sections of this part of the world.
Though the ride is in quite a populated area, it takes in lots of villages, rolling hills, farmland, and tucked-away pockets of peace and serenity. And you also get to see both Stonehenge and Avebury!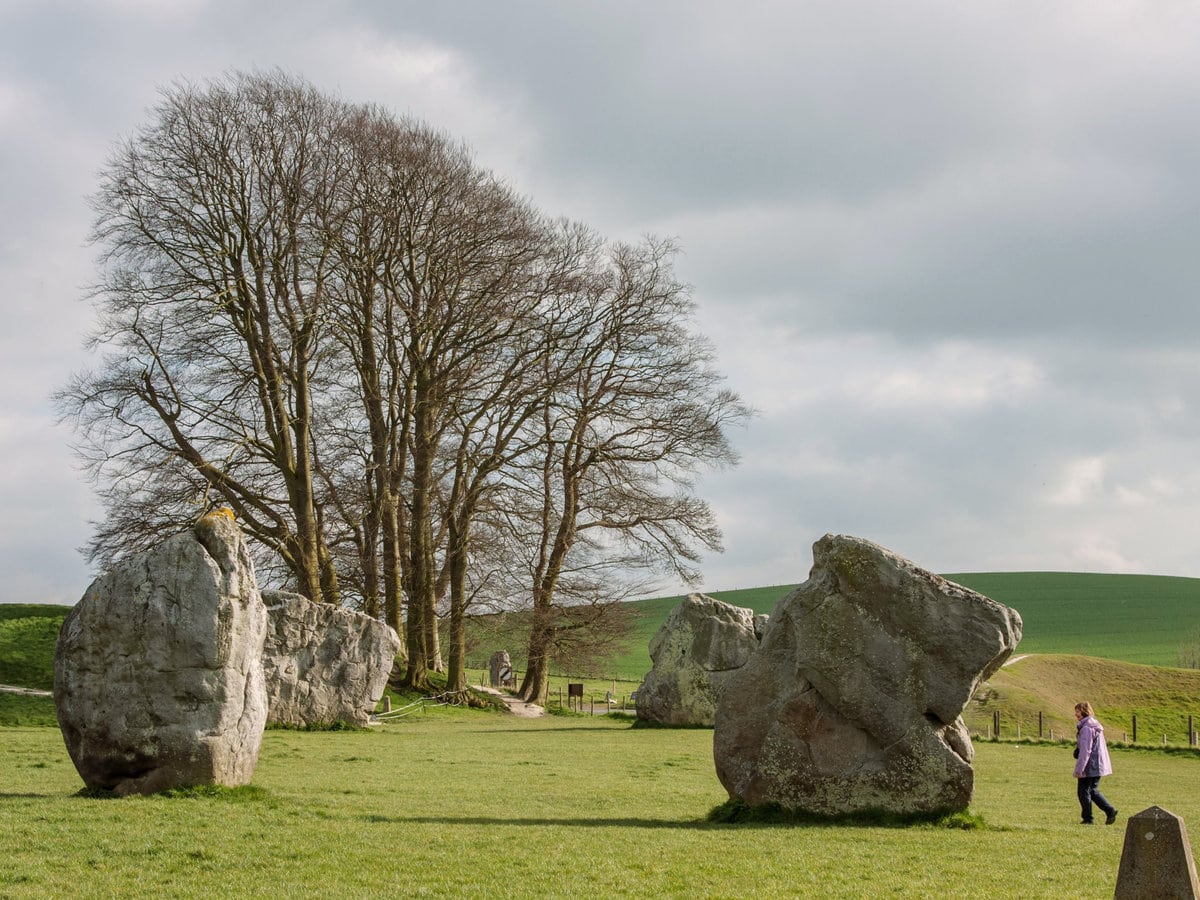 For an alternative way of seeing some of southern England's most iconic sites, I totally recommend this ride.
Best One-Day Bike Rides in England
5. Tynemouth to Berwick
England is (unsurprisingly) home to a huge number of excellent coastal bike rides.
And maybe I'm biased (because I'm from the region), but I think this is the best of them all. Pretty much the whole ride runs through Northumberland, this most northern county in England.
This is honestly one of the best bike rides I've ever been on. You pass fishing villages, colossal castles, friendly locals, charming stop-offs, and some of the most underrated beaches in England.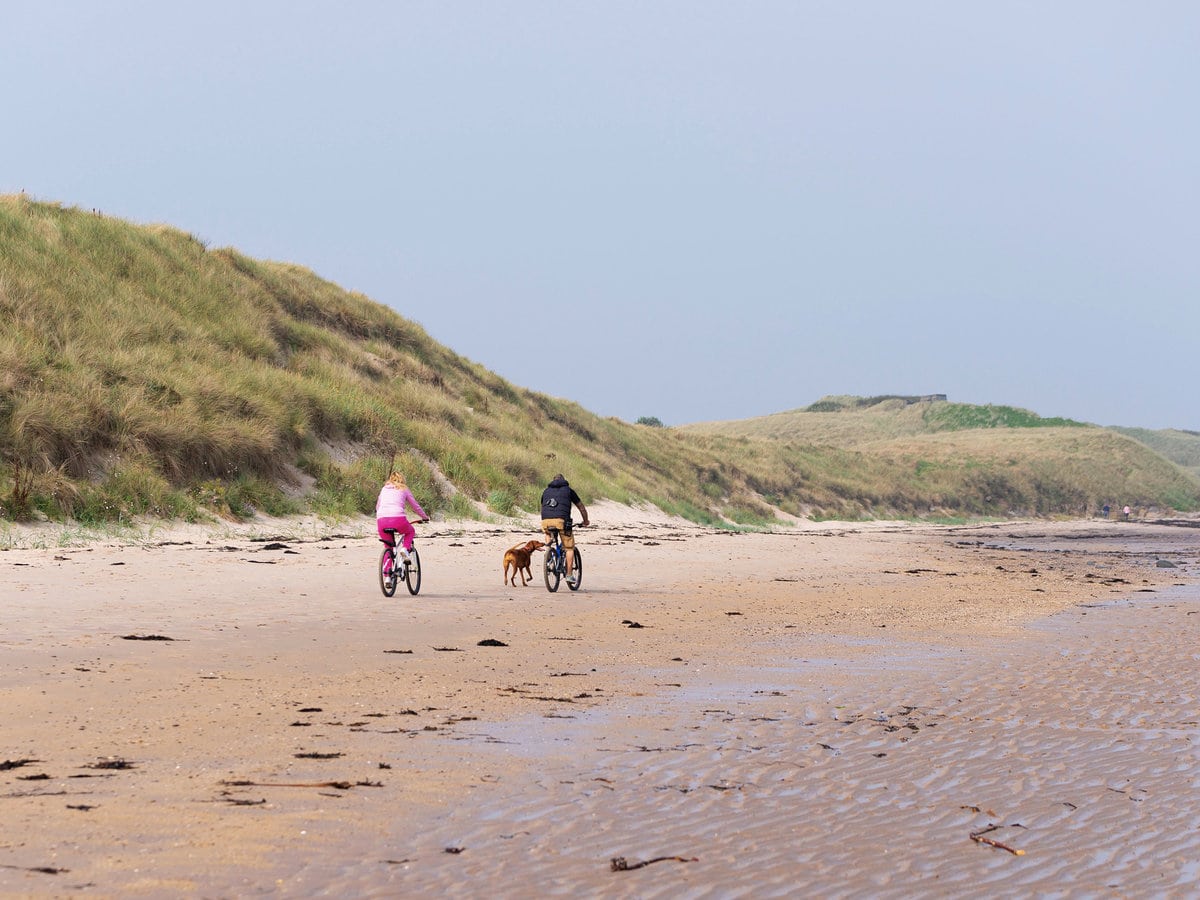 If you attempt this ride, I guarantee you'll fall in love with both the route and the region.
The route measures in at around 80 miles/130km. So, yes, this is a long day ride… but because it's all relatively flat, it's definitely possible as a day ride.
If you can't be bothered to tackle the whole thing, there are lots of places you can choose as an alternative stopping point. The best of them is Alnmouth, which is one of the most beautiful places in Northumberland. And super conveniently, it also has a train station, so it's perfect for getting back to Newcastle.
6. Liverpool to Manchester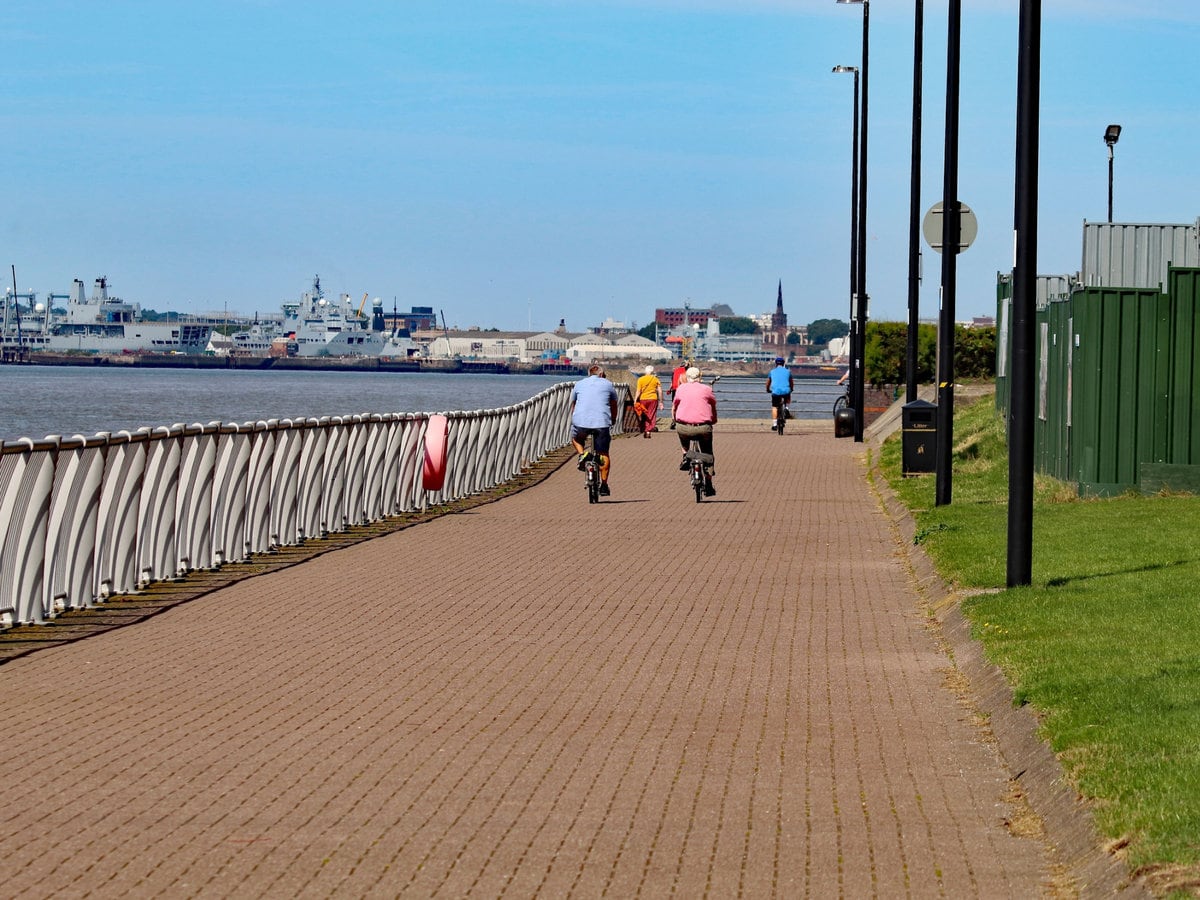 If you prefer urban landscapes to rural ones, you'll love this jaunt.
A little different to most other routes we've featured on this list, it's a pretty built-up ride, but it's packed with charm. You ride past residential areas, canal towpaths, former docks, and (of course!) the brilliant cities of both Liverpool and Manchester.
It's a great compromise between charming and industrial, and it's an excellent insight into the history and heritage of working-class northern England.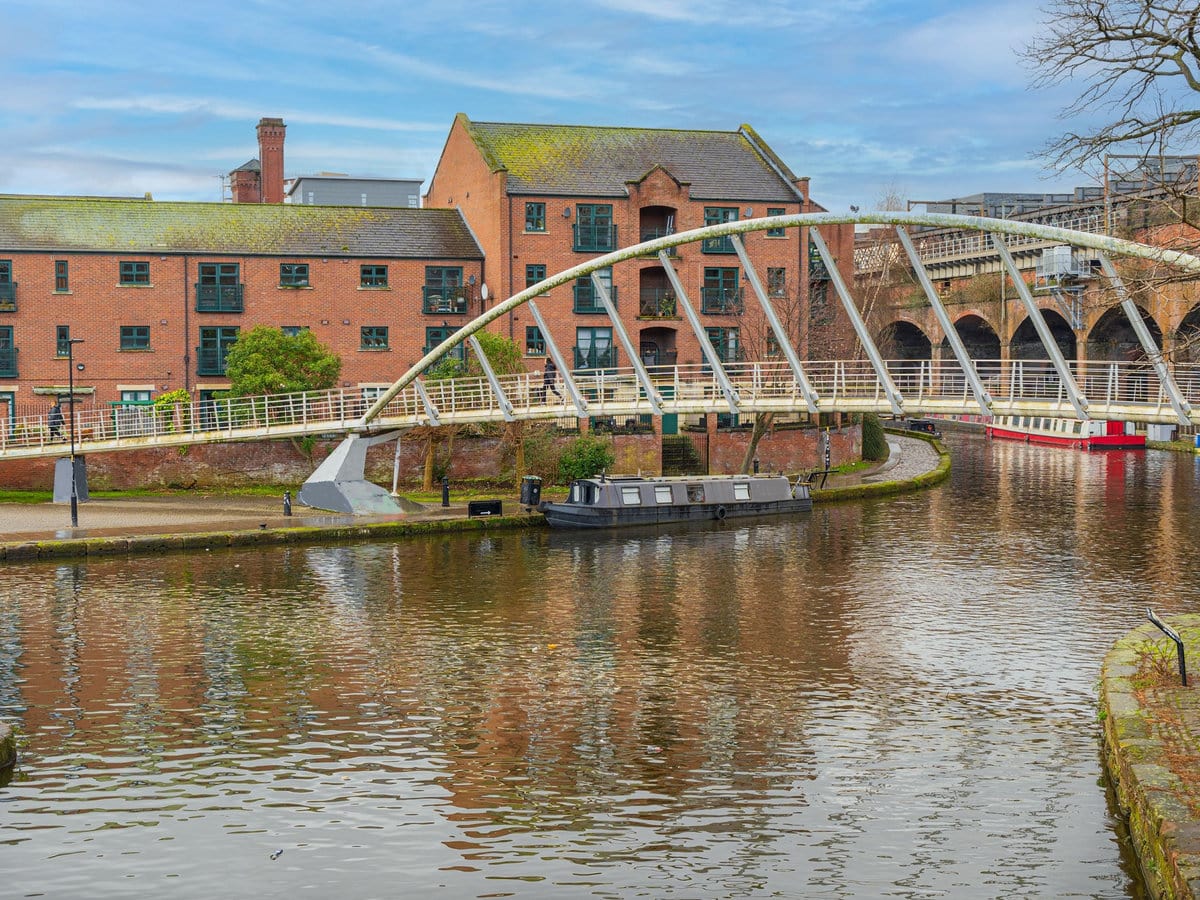 In total, the route clocks in at around 50 miles (80km), and it's largely flat and easy. Best of all, because it's popular, populated, and mostly on traffic-free roads, it's a great option if you're cycling with teenagers, or if you're looking for something simple and safe.
And as a nice bonus, it's a very easy route to navigate. Follow the National Cycle Network route 62 for the majority of the journey.
7. Richmond Park Circular
If you're looking for a ride around London, this is my top suggestion.
On the far west outskirts of the city, Richmond Park is a beautiful city escape, and it's one of the prettiest parks in the city. But it's most famous for its packs of free-roaming wild deer, who live in the park.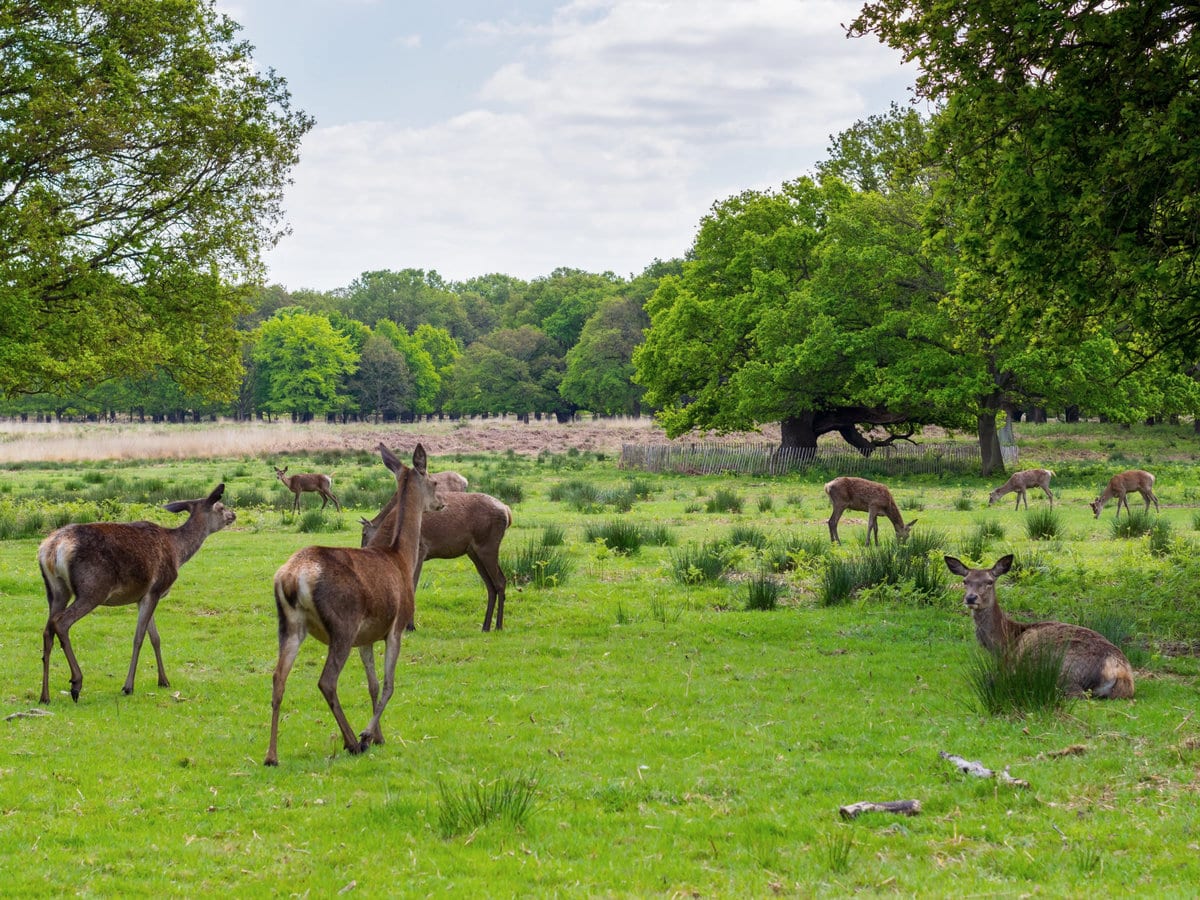 Take a picnic, enjoy a chilled-out ride, enjoy making friends with the deer, and see why London isn't just a built-up urban sprawl.
This is a great option if you're riding with kids. It's flat, easy and accessible, and the terrain is great. And there are loads of deer!
The most popular loop is around 7 miles/11km (and that's the one I recommend), but there are various options if you'd rather do something shorter.
8. Haltwhistle to Ashgill Force
This is probably my favorite day ride in England.
Running through a massively-underrated part of northern England, this route takes you from southern Northumberland to some of the prettiest parts of the North Pennines.
The North Pennines are a bleak and barren set of hills, full of marshy bogs, remote farms, diminutive villages, crumbling farmhouses, and lots of rural wilderness. If you want to avoid crowds (and largely avoid traffic), this is a great choice.
The ride ends at Ashgill Force, a sprawling waterfall just south of the village of Garrigill. I'm not usually very interested in waterfalls, and even I think this place is great.
To get back to where you started, you'll need access to a car (or you can of course ride all the way back).
9. The Lakeland Loop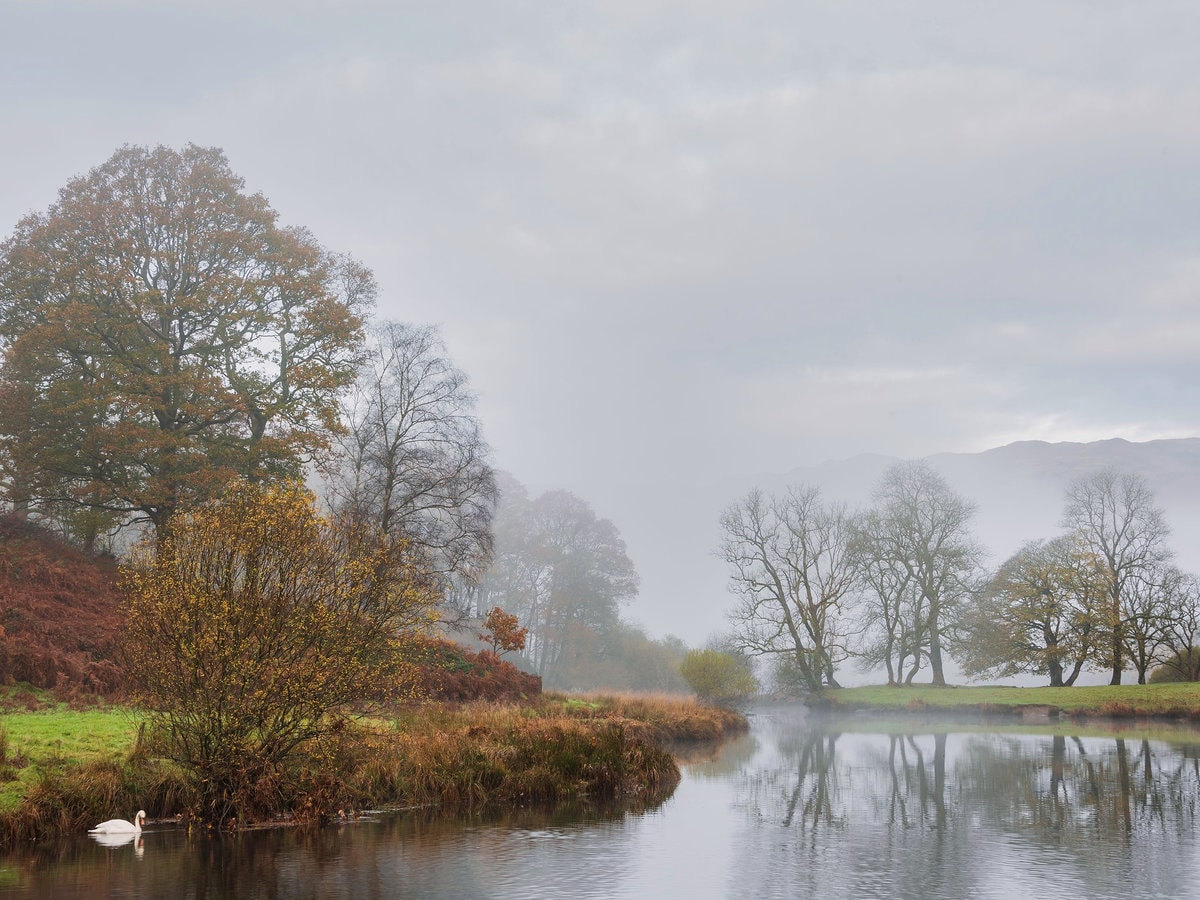 The Lake District National Park is one of the most popular outdoor areas in the UK.
And there are a ridiculous number of great rides in and around the park. But of them all, the Lakeland Loop is the most famous… and it's absolutely one of the best: the ride has previously been voted as the best bike ride in Britain (source).
A loop around the southern part of the national park, it takes in Coniston Water, Grizedale Forest, lovely villages, and some of the most challenging climbs that the region has to offer. It's described here in much more detail than I could ever give you. If you're looking for unbelievable scenery, you won't find much better than this.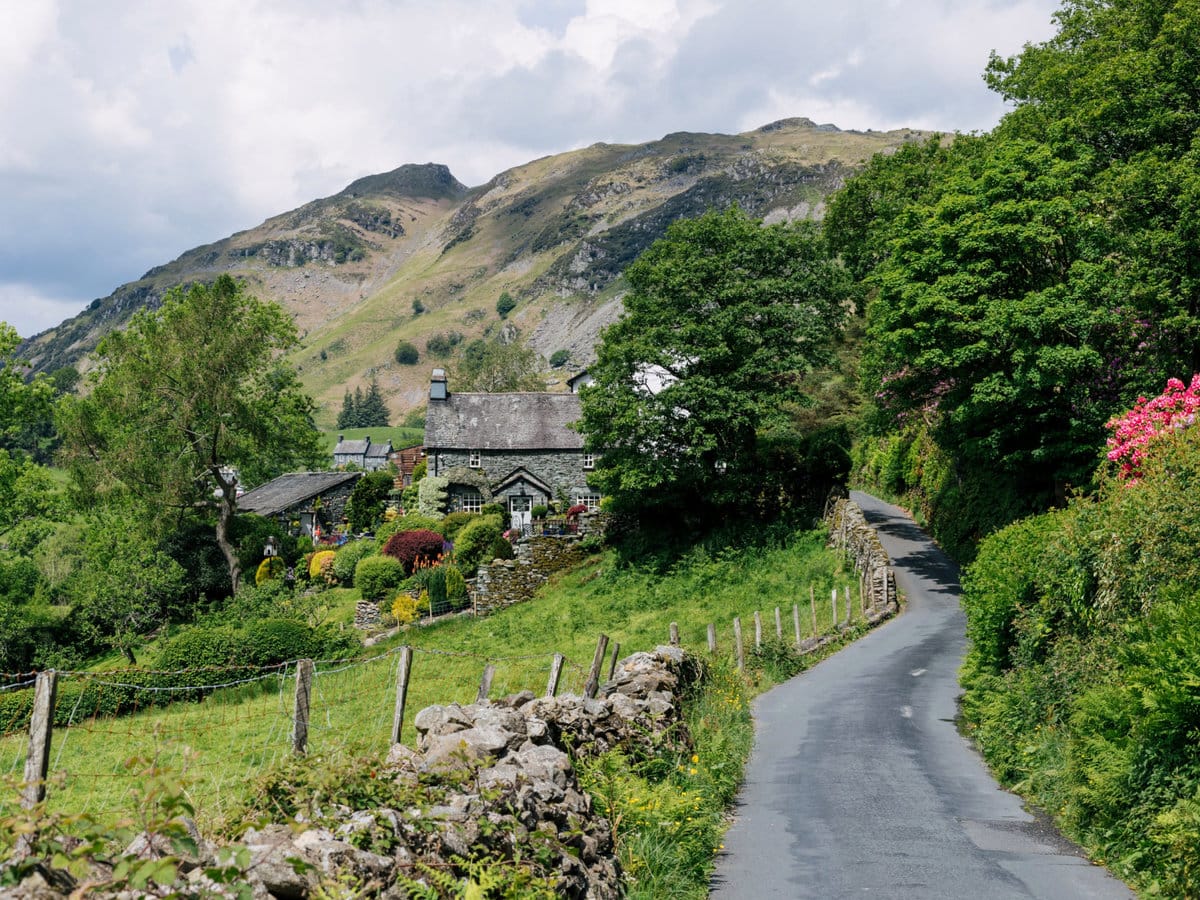 It's most well-known for Wrynose Pass, a challenging climb with gradients reaching up to a hefty 30%. All in all, it has a lot of elevation, with around 1,700 meters (5,600 feet) of climbing across its 40-mile (65km) entirety.
Although this is a rural ride, the roads are often very busy, because this part of England is a massively touristy place. So be prepared for more traffic than you're probably expecting.
10. Box Hill Olympic Circuit
Located in Surrey, the iconic Box Hill Olympic Circuit is an excellent option if you're looking for short but challenging.
A small section of the road-racing Olympic cycling route from the 2012 Olympics, it's one of the most famous road routes in the UK. You get great views of chalky downs, undulating hills and pretty forests, and all in the officially-designated 'Surrey Hills Area of Outstanding Natural Beauty'—but the real appeal here is tackling a world-famous ride.
Although it's not a lengthy route, it has some very difficult climbs, so it's only suitable for experienced (or at least reasonably experienced) cyclists.
It measures in at 10.5 miles (17km), and with a total elevation gain of 265 meters (870 feet). The so-called 'zig-zag road' is a notoriously tough section.
11. The Settle Circular
One of the most iconic routes in the region, some people think this is the very best bike ride in the UK.
The Tour de France came to this part of England in 2014—and ever since, cyclists from around the world have been flocking to the Yorkshire Dales National Park. This might be controversial, but lots of people reckon the national park is England's best cycling region.
There are various Settle routes you can tackle, but I recommend this one, set by Red Bull. With 40 miles (65km) of distance and 1,142m of elevation gain, it's pretty challenging, but it takes in some of the area's biggest and best highlights.
You'll see rivers, villages, tough climbs, distant hills, nearby hills, and plenty of reasons why people rate this area so highly. If you're only going to attempt one ride in the Yorkshire Dales National Park, it should absolutely be this one.
12. Padstow to Bodmin
Possibly the best single-day ride in the whole of Cornwall (or at least the best entry-level single-day ride in the whole of Cornwall), the wonderful Padstow to Bodmin route is part of the excellent Camel Trail. A diverse but simple ride along the length of a disused railway line, it takes in dense forests, verdant moors, and some lovely valley views.
It's a great option if you're looking for easy and accessible, or if you're planning to ride with kids.
It's pretty much all traffic-free, and it's all very flat, with a measly elevation gain of only 68 meters (223 feet). The western end of the ride runs along the estuary of the River Camel—then as you head east, you follow the river into valley territory.
Along the ride, you'll see flowery moors, distant hills, fishing boats, and lots of flora and fauna. If you're lucky, you might even spot some otters!
13. Bath Two Tunnels Circuit
Maybe the most unusual ride on our list, the Bath Two Tunnels Circuit takes you out of Bath and back again via two lengthy tunnels.
One of them is the Combe Down Tunnel, the longest walking and cycling tunnel in the entirety of the UK. It measures in at over a mile (that's over 1.6km), and has an audio-visual art installation inside of its kooky confines. The second tunnel measures in at around a quarter of a mile (400 meters).
You also pass an aqueduct, a viaduct, fields, meadows, and the strange Midford Castle (which was once owned by Nicolas Cage. Bizarre!).
If you're riding with kids, the Bath Two Tunnels Circuit is an excellent option. It's all pretty flat and easy, and most of the route is off-road (and on very nice surfaces).
Pro Tips, Rules and Best Practices for Cycling in England
Before You Go
And just like that, we've reached the end of our time together, and the end of our guide on the 13 best bike rides in England. Stick your helmet on, get in the saddle, and go join the fun!
If you want to know anything else about similar adventures in the region, cycle on over to our two-wheeled guides on the Coast and Castles cycling route, the best cycling routes in Newcastle, and our bumper guide to cycling in Kielder.
An if you want to explore further in the UK, here are the best cycling routes in Scotland.
Thanks for reading, you intrepid adventurer, and make sure you stick around for much more!
Being a Digital Nomad: Tips, Tricks and Places
Do you want to be a digital nomad?
If you do, maybe you don't know where you might want to live. Or how to live there. Or whether you need a visa. Or how to make friends in the scary sprawl of a brand-new city. Or how to stay productive while you travel. Or how to find an apartment. Or whether this lifestyle really is for you. Or… I'm sure you get the idea.
But with some insight and experience, it's not as difficult as you think. So in this book, I've gathered my 6 years of digital-nomadding experience… and I've used it to answer all your questions, soothe all your fears, and get you on your way. After reading this, you'll realise being a digital nomad is much easier (and much more possible!) than you think.