13 Best Cycling Routes in Scotland With Epic Views
For cycling Scotland is one of the best destinations on the planet.
I've spent lots of time exploring various parts of the nation, and I've spent lots of my life speeding around on bicycles. So it doesn't take an absolute genius (like me) to work out that I've cycled through many parts of the place.
And in this guide, I've brought you some of my favorite rides, with a compilation of the 13 best cycling routes in Scotland.
I've covered multi-day jaunts, day rides, kid-friendly adventures, and everything in between. Whatever type of Scottish bike ride you're looking for, it's in here. Come join the fun!
Best Multi-Day Bike Rides in Scotland
1. North Coast 500
The most famous road trip in Scotland, this ridiculously-beautiful loop is also possible as a bike ride.
A circuit around the northern mainland of the nation, the North Coast 500 route cuts from Inverness to Applecross before hitting the western, northern, and eastern coasts. You'll see better mountains and beaches than you've probably ever seen… and you'll be surprised by how rural and remote this part of Scotland really is.
If you're intending to do one long-distance bike ride in Scotland, make it this one—Scottish adventures really don't get any better. I've done the North Coast 500 twice (both times by car, admittedly), but I'll definitely be doing it again.
It's a difficult ride, but it's totally worth the challenge.
When you're cycling this one, be mindful and respectful of drivers, especially locals who are just trying to get on with their lives. Yeah, I love cycling, but some of the cyclists who tackle this one are obnoxiously selfish. Don't take up the whole road, and don't stop in the middle of a bend to catch a snap for your Instagram story.
2. The Caledonia Way
Shorter than the North Coast 500, but almost as difficult, The Caledonia Way takes you from southwest Scotland, and cuts a diagonal path across the nation all the way to Inverness.
If you want to squeeze lots of diversity into a tough and challenging bike ride, this is a great option. You hit lovely coastal towns and villages (including Oban), you pass Ben Nevis and Fort William, you ride along Loch Ness, you cycle along the Caledonian Canal, and you finish in Scotland's most underrated city.
And best of all, you make your way from the lowlands to the Highlands, and see Scotland transform and change as you ride through it.
For beauty, famous sights, and cramming in lots of action and adventure, this one is absolutely brilliant. But be warned—across the entirety of the 234 miles (376km), you tackle a total ascent of around 5,500 meters (18,000 feet).
3. Isle of Arran Circular
If you're the type of person who likes feeling as if they've seen the entirety of a place, you'll love this route. The ride runs around the whole perimeter of the Isle of Arran, off the west coast of Scotland.
Known as 'Scotland in miniature,' Arran is brimming with loads of brilliant stuff. You get mountains, beaches, fishing villages, charming settlements, excellent food, and lots of remote and rural stretches of alluring adventures. And the best way to see it all is by riding around the Isle of Arran Circular on the back of a bike.
On this route, there are very few Arran highlights you don't see. But for most people, the best thing about the ride is all the under-the-radar stuff—you'll ride past cliffs, coves, caves and shores that few tourists ever see. And on top of that, you'll pass through every significant settlement!
Though you can of course start this loop from any part of the island, it makes sense to begin at Brodick, the biggest town on Arran (and home to the island's main port).
4. Hebridean Way
For a hugely remote and rural cycling experience, the Hebridean Way is great.
By far the most adventurous route on our list, this 184-mile (296km) epic runs the entire length of the Outer Hebrides, a bunch of islands off the west coast of Scotland.
Along the ride, you'll cycle through some of the most tucked-away places in the entire nation—and because you're cycling the length of a whole archipelago, you'll need to hop on and off ferries en-route.
On the Hebridean Way, you cycle past challenging hills, barren moors, standing stones, medieval sites, and many parts of Scotland that few other people ever explore.
If you want the most exciting and under-the-radar bike ride on our list, you've found it.
5. Coast and Castles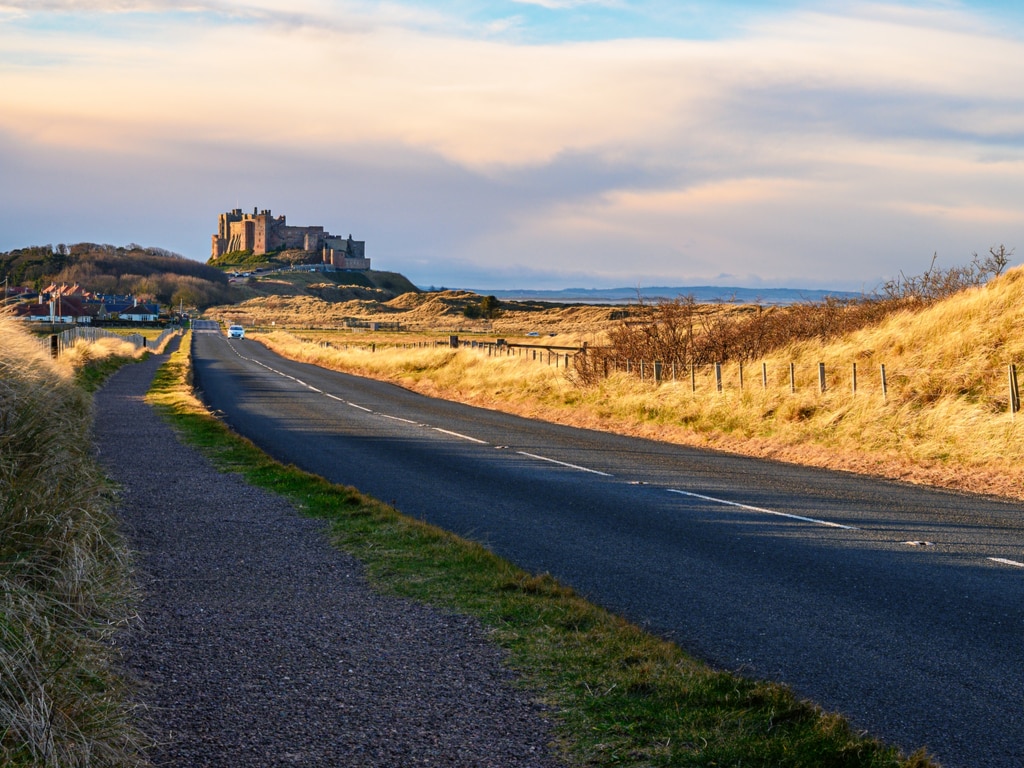 Only the northern half of the Coast and Castles cycle route takes you through Scotland—the other part of the ride is situated in the very north of England.
But this is possibly my favorite bike ride on the planet, and I couldn't put this guide together without recommending this route. You get quiet beaches, atmospheric cliffs, historic castles, and some of the most interesting, underrated and beautiful parts of this section of the world.
Taking riders from Newcastle to Edinburgh, the first half of this ride largely runs along the Northumberland coast from Newcastle to Berwick.
Once you're in Berwick, the English border town, you're almost in Scotland. And from here, you have a choice: you can either continue following the coast, or you can take the slightly-longer inland route beyond lots of abbeys and small hills.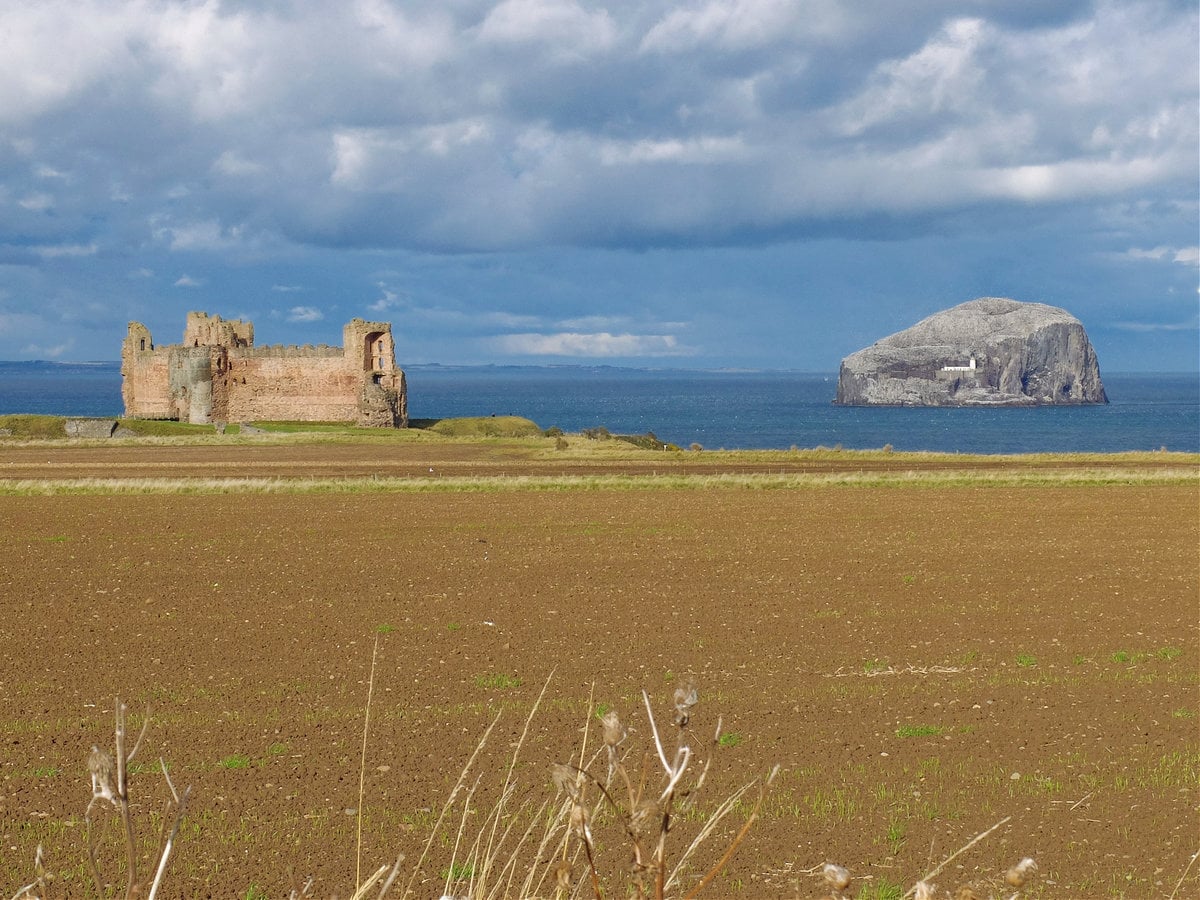 No matter which way you ride, your finale takes you to Edinburgh, Scotland's iconic capital.
Best One-Day Bike Rides in Scotland
6. Edinburgh to Glasgow
Edinburgh and Glasgow are closer to one another than most people realize.
And this day ride takes you between the two of them, through history, heritage, industry, and some surprisingly rural riding.
There are several ways to tackle the ride, but the best by far is following the National Cycle Network route 754, which is entirely traffic-free. For the majority of your ride, you'll be zooming along the towpath of the Union Canal. You'll pass the lovely towns of Broxburn, Linlithgow and Falkirk, you'll get industrial insights, and you'll enjoy sneaky peeks at lots of the area's wildlife.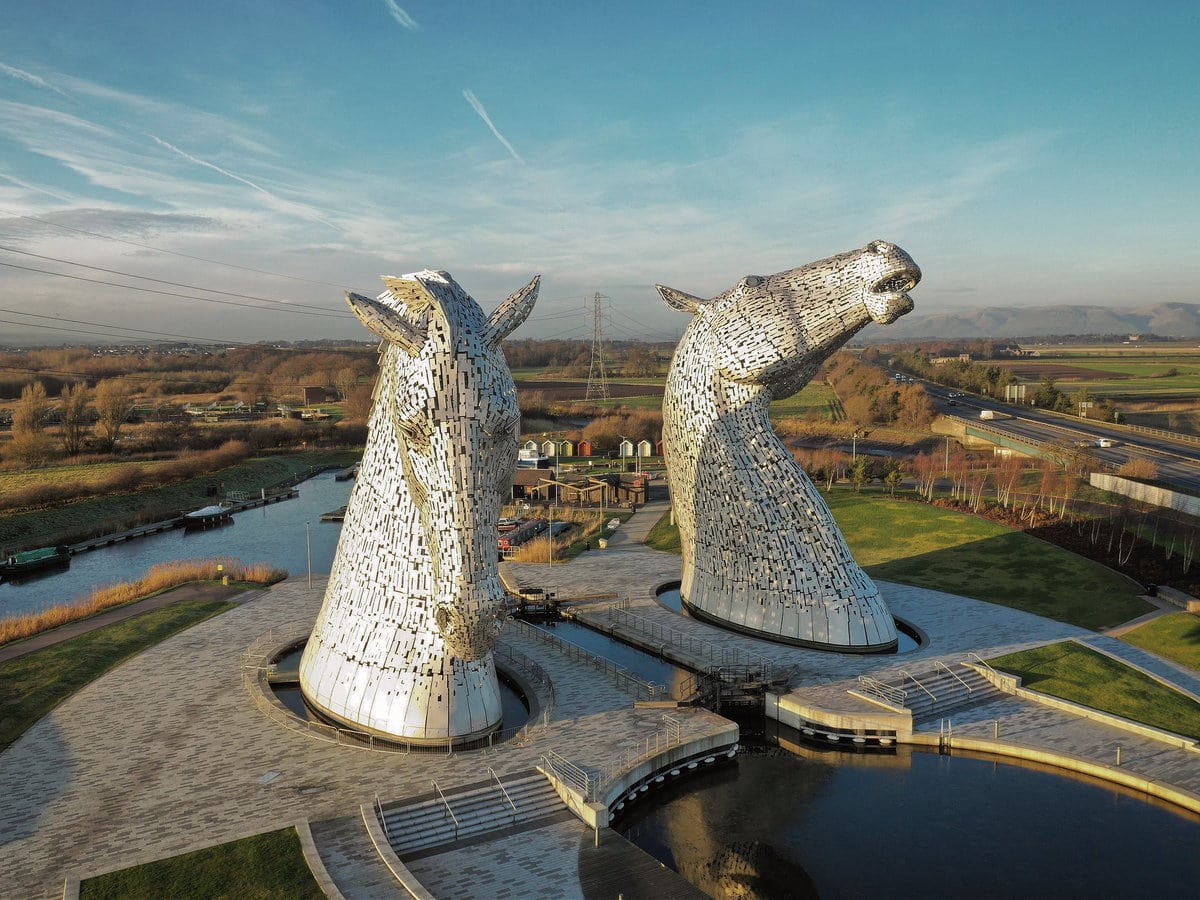 To get back to where you started, it's best to jump on a train. In the UK, you can take bikes onto trains, but some providers make you book in advance. So make sure you check before you set off!
If you live in either city (or you're visiting either city), and you're looking for an easy and accessible ride, you can simply cycle a short part of the route (before then turning back).
7. The Four Abbeys
A brilliant ride through the Scottish borders, the Four Abbeys route unsurprisingly takes you to four abbeys (Dryburgh, Kelso, Jedburgh and Melrose). Running through the most beautiful parts of Scottish border territory, this loop is a great route.
Along with the four abbeys, you get great views of fields, farmland, and undulating hills, along with some challenging but doable climbs. For ticking off the Scottish borders, you won't find any better routes than this.
You can start anywhere, but Jedburgh and Kelso make the most sense (though there's also a train station at Tweedbank, next to Melrose).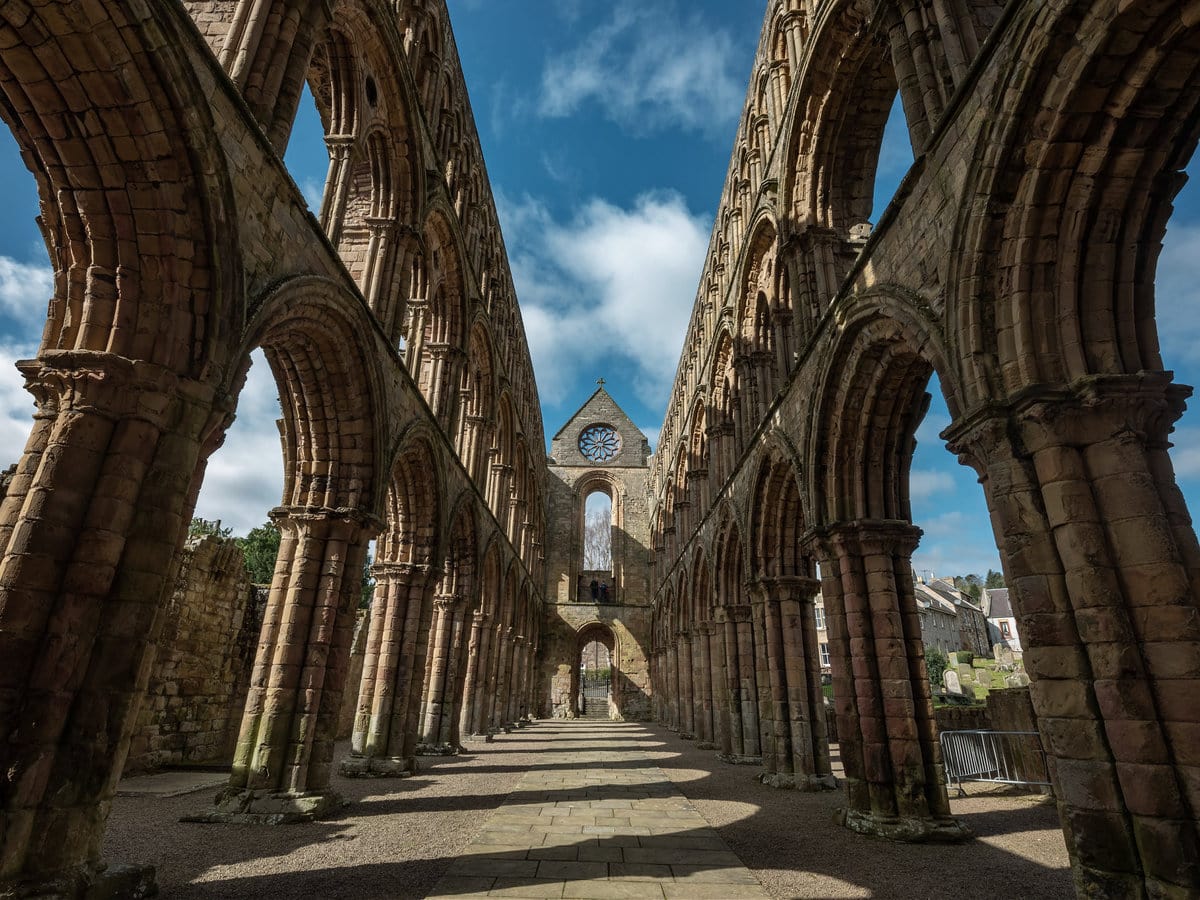 Remember the inland section of the Coast and Castles, which we mentioned earlier? This route runs through a similar part of the nation—but because this is a loop, it's a better option for seeing more of the area.
8. Lerwick to Scalloway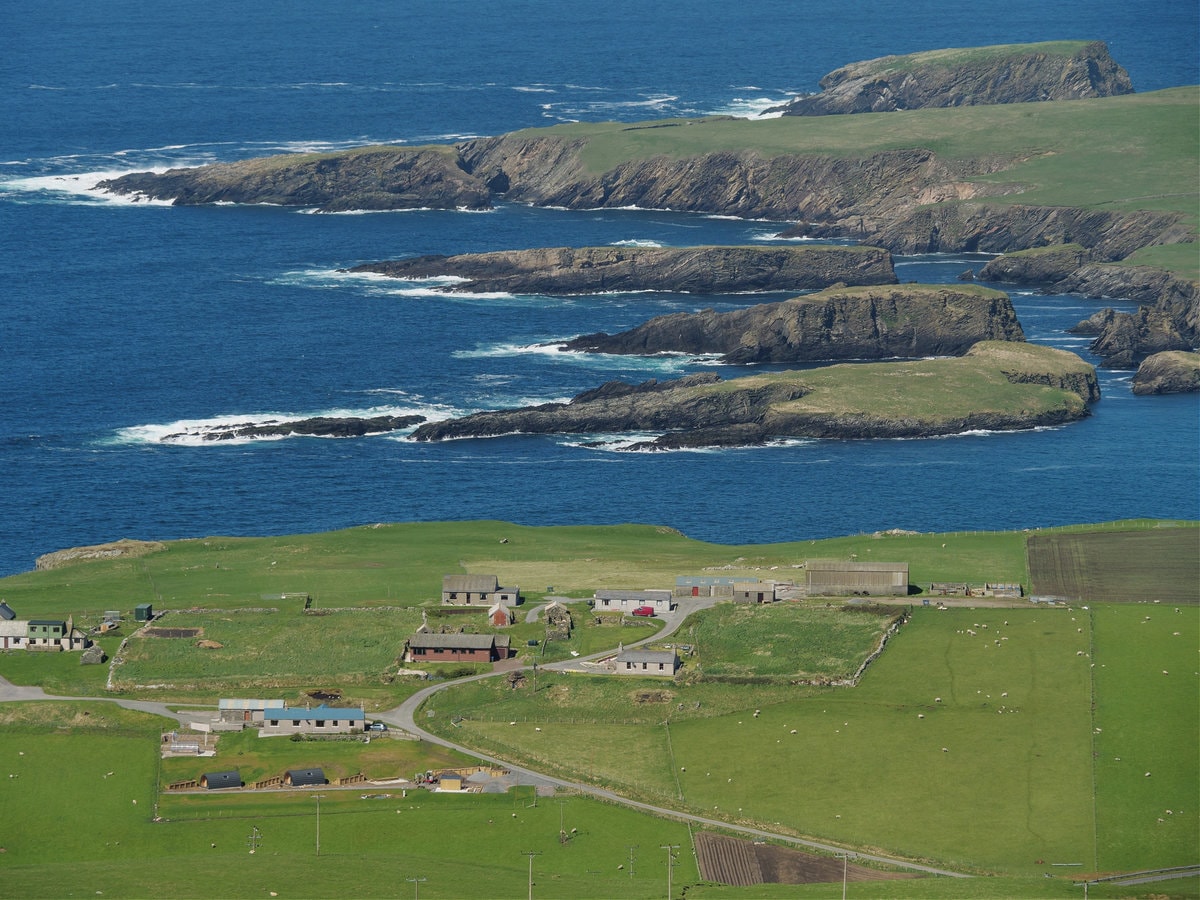 If you're looking for short but adventurous (and really beautiful!) cycle route, this is a great choice.
A 6-mile (10km) journey between two coastlines on Shetland, you get views of hills, fields, farmland, and barren moors. And as you approach Scalloway, there are some great panoramas of the place.
I reckon this road gives you the best possible views of the village—from here, Scalloway is super photogenic.
You also get a museum at both ends of the route, perfect if you want to learn more about Shetland!
Because it's short and relatively easy, this ride is a great option if you're traveling with kids… or if you don't want too much of a challenge.
9. Loch Rannoch Circular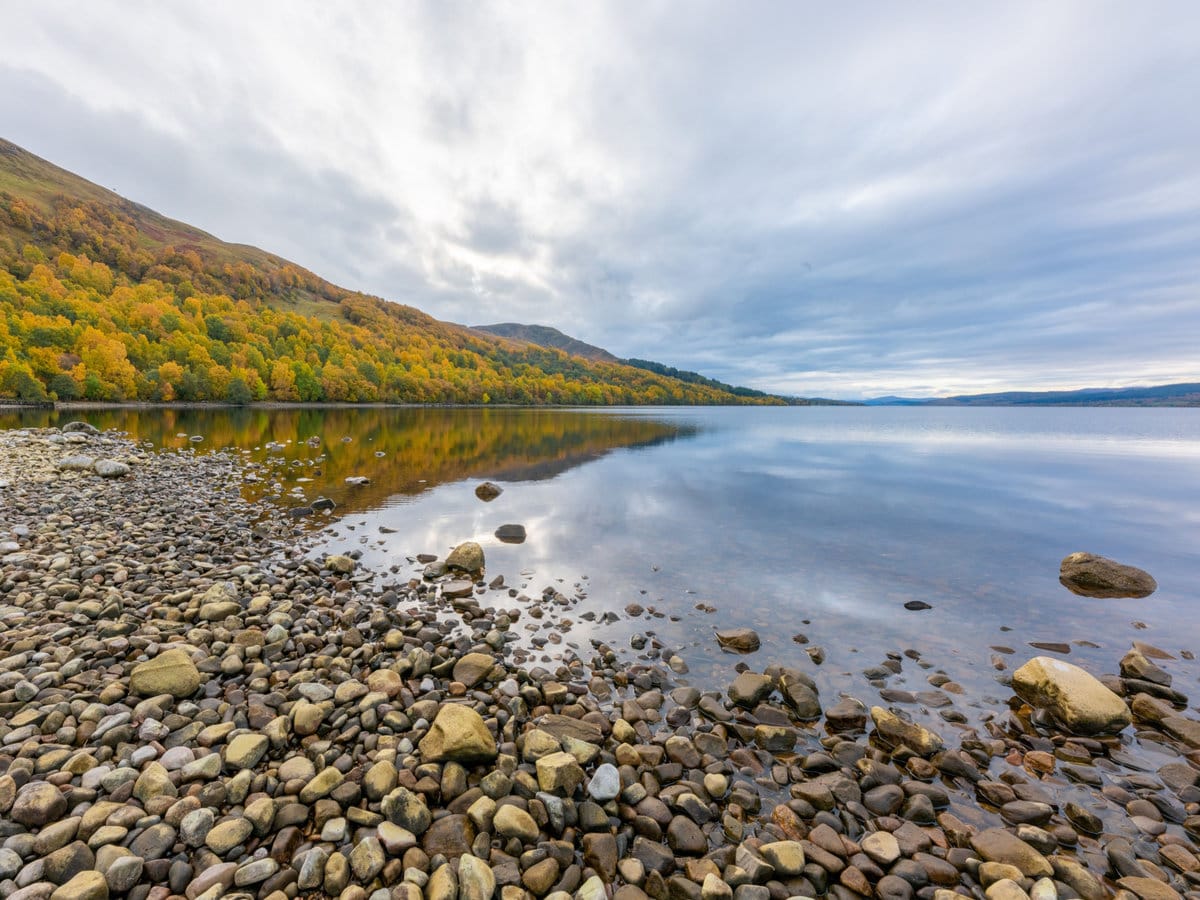 This ride takes you in a big loop around the shores of Loch Rannoch, one of the nation's most underrated lochs.
Sitting between Glencoe and Pitlochry, this freshwater loch is a top spot for hikers, cyclists and fishers.
If you want to explore the loch and its surroundings in their entirety, head to Rannoch, on the far west of the B846 road (for some reason, the place even has its own train station, perfect if you don't have access to a car).
From here, head east along to the loch, then skirt the entire loch in a big loop, before returning back to where you started. At 34 miles (54km), it's a relatively long jaunt, but it's mostly flat and easy.
Though you're largely following the shores of one loch, this route is surprisingly diverse. You hit woods, forests, beaches, and wildlife (including pine martens and squirrels, if you're lucky). And along the way, you get great views of mountains, hills, and Loch Rannoch itself. I massively recommend this one.
10. The Helix Path
Made for families and inexperienced cyclists, this lovely loop is a pretty but simple ride (although it can be very muddy after rain, so I wouldn't recommend attempting it on a road bike).
Also known as the HArTT route, this circular ride around Falkirk takes in many of the area's most impressive sites, and across some surprisingly-lovely countryside. You'll see Helix Park, the Falkirk Wheel, the mega-famous Kelpies (statues of some horses, in case you're not familiar), the Forth and Clyde canal, and much more.
You'll also pass through some residential areas, and encounter lots of opportunities for snacking and slurping.
11. Ballater to Aboyne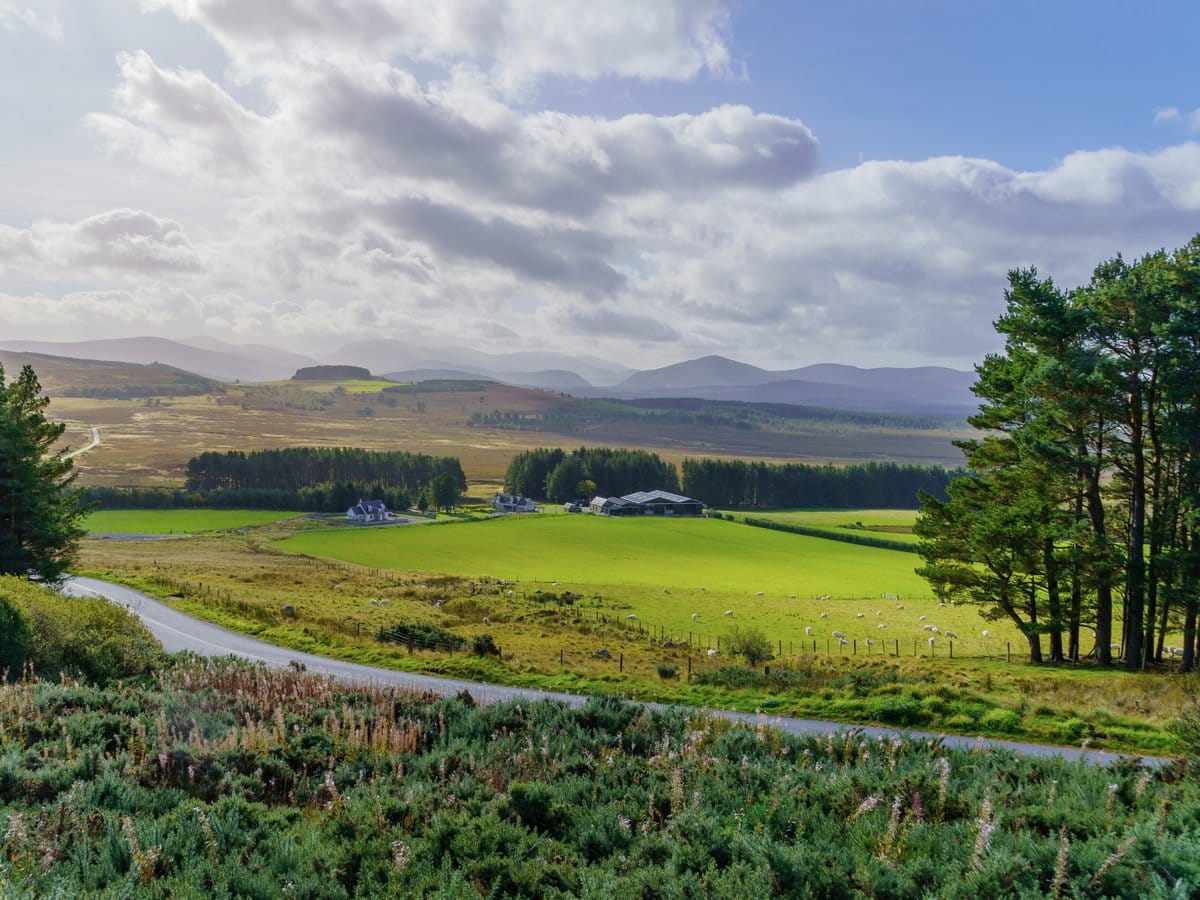 The first part of the Deeside Way (a multi-use walking and cycling path which, in its entirety, runs from Ballater to Aberdeen), this is another great choice for families… and people seeking a simple ride.
But although it's simple, it's still pretty beautiful, carrying you through an easterly section of the Cairngorms National Park (the biggest national park in the UK!). You'll ride past forests, picnic spots, Deeside Gliding Club airfield, Cambus O' May Cheese Creamery, and lots of fields and farmland.
It measures in at 11 miles (18km), but there's only 154 meters (505 feet) of total ascent—so it's an easy ride, even for little legs.
Some of the ground is uneven and muddy, so don't attempt this route on anything less than a hybrid.
12. Eyemouth to Cockburnspath
Remember the Coast and Castles I mentioned earlier? This is the prettiest part of the whole ride (well, the prettiest part of the coastal version of the ride).
Measuring in at only 13 miles (21km), it's difficult to articulate how many beautiful panoramas can be squeezed into such a short ride (yes, I know that's my job, but I'm terrible at my job).
Along the way, you get some of the best coastal views I've ever seen, featuring cliffs, beaches, winding roads, wind farms, caravan parks, and some of the best descents I've ever enjoyed.
You'll want to stop for photographs every three seconds.
And as a lovely bonus, you start in Eyemouth, one of the cutest and most endearing seaside towns in the whole of Scotland.
If you're looking for a short but beautiful coastal bike ride in Scotland, you honestly won't find much better than this. Rides this accessible aren't usually this incredible.
Though it's not a particularly long ride, it's pretty challenging, with some steep ascents and descents. So if you're doing this one with kids, make sure they're experienced and confident (especially riding on roads). If they're not, this will be too much for them.
13. The Tall Ship to Cambuslang (in and Around Central Glasgow)
Part of the Clyde Walkway (a much-longer walking and cycling path measuring in at 40miles/65 km, between Partick and New Lanark), this is a great route for families and beginners.
A nice combination of rural and urban, it crams a surprising number of sights into its canalside confines. You'll see some hyper-modern architecture, Finnieston Crane, the People's Palace, the Winter Gardens, several bridges, and loads of lovely riverside views. For the entirety of the ride, you're cycling along the banks of the Clyde, so it's crammed with lovely panoramas.
This is a lovely route. It's pretty and easy to follow, and it's a good option if you're looking for a flat and accessible city center ride with few challenges and plenty of conveniences.
Lots of people (unsurprisingly) walk the Clyde Walkway. So cycle slowly, and look out for pedestrians.
Pro Tips for Biking in Scotland
Before You Go
There they are—the 13 best cycling routes in Scotland!
If you want to know anything else about cycling in the UK, ride on over to our guides on the best cycling routes in Edinburgh, the best cycling routes in England, the best bike rides in Newcastle, cycling in Kielder, and the best bike rides in London.
And if you want to know anything else about outdoor adventures in Scotland, check out our articles on the Rob Roy Way, the West Highland Way, and the nation's most beautiful coastal walks.
Thanks for reading, and we'll see you next time!
Being a Digital Nomad: Tips, Tricks and Places
Do you want to be a digital nomad?
If you do, maybe you don't know where you might want to live. Or how to live there. Or whether you need a visa. Or how to make friends in the scary sprawl of a brand-new city. Or how to stay productive while you travel. Or how to find an apartment. Or whether this lifestyle really is for you. Or… I'm sure you get the idea.
But with some insight and experience, it's not as difficult as you think. So in this book, I've gathered my 6 years of digital-nomadding experience… and I've used it to answer all your questions, soothe all your fears, and get you on your way. After reading this, you'll realise being a digital nomad is much easier (and much more possible!) than you think.