11 Best Barber Shops in Tbilisi
For most of 2022, I lived in Tbilisi.
I did lots of interesting things there (hiking, visiting baths, seeing sights). I also did lots of not-interesting things (grocery shopping, cleaning my apartment, and having my hair cut).
So in honor of that last one, I've brought you the 11 best barber shops in Tbilisi… along with useful information on addresses, websites, and what each one can offer you.
Tbilisi is a trendy and edgy place… so as you'll soon find out, most of its best barber shops are hip hangouts with strange and unusual atmospheres. But don't worry—we've brought you a couple of standard barber shops too.
Bring your messy hair and come join the fun!
Are you planning your trip to Tbilisi?
If you're traveling to Tbilisi, you want to make sure you have accommodation and tours booked ahead of time! Check out our top-rated tours and hotels to help you plan! (Click the links for photos and details)
🚕 Book your private transfer from Tbilisi airport to your hotel
🇬🇪 Top Tours & Activities in Tbilisi
🛏️ Best Hotels in Tbilisi
🚗 Looking for the best way to rent a car in Tbilisi? Click here to check rental car rates for Tbilisi!
1. OldBoy Barbershop
Sitting in Saburtalo, Oldboy offers friendly faces, attention to detail, and staff who speak very good English. If you want to make sure your hair looks exactly the way you want it to look, this place is a good choice.
Inside, it's dimly-lit and atmospheric (as you'll come to find out, that's a relatively standard aesthetic in Tbilisi's barber shops). It's a little more spacious than some others on the list, with a reasonably-big waiting area.
The place offers lots of nice perks, including an app (you can use it to book appointments), free tea and coffee, a well-stocked bar, some guitars, and a games console. And as a nice little bonus, the chairs are very comfortable.
It's a little pricier than most other options we've featured… but that's to be expected when you're in one of the most famous barber shops in Tbilisi.
2. Camora Basement
Sometimes, Tbilisi is almost-unnecessarily edgy (and I mean that in the best way possible, cos I'm an intolerable little hipster too).
For demonstrating this penchant for pretentiousness, Camora is probably the best example I can think of.
Tbilisi is home to a place called Fabrika, an old sewing factory that's since been repurposed into the city's most well-known hipster zone. Inside the surprisingly big place, you'll find a cafe, a coworking space, a hostel, lots of interesting events, and an unusual courtyard.
Lots of venues surround this courtyard, including small stores, and lots of bars and restaurants. Head inside one of the bars (that's Camora, if you're no longer following), and you'll find that, aside from a bar and a stage and lots of young people, it also has a barber shop. Inside of it.
See what I mean about edgy?
Anyway, it's one of the best barber shops in Tbilisi. It offers sharp haircuts (both literally and figuratively), along with top-quality shaves and beard trims. I have a big-bearded friend who exclusively visits this place to get his facial hair sorted, so it must be good (hi Jim).
When you're done, stick around in Fabrika for some drinks or food. You'll love it, like everybody else does.
3. Camora Hairdresser & Barber
Another Camora branch by the same guys behind the place we've just brought you.
This one's in the center of the city, close to Rustaveli Metro station. Again, the team here specialize in both hair and beards, but the place is most famous for grappling with facial hair. They're great at both trims, and razor-sharp wet shaves.
You'll always find English-speaking and Russian-speaking (and Georgian-speaking, obviously) barbers here, and they're always attentive… so you should always get the cut you're looking for.
Aesthetically, this Camora is a nice balance between retro and modern (with – of course – some hipster twists). It has a black-and-white patchwork floor, endless exposed brick, and lots of unique and unusual decorations (including a jukebox, a piano, and a deer's head).
Here (and at the other branch), you can buy many products. They sell beard wax, hairstyling gear, and lots more top-quality stuff.
The place is very popular… so no matter when you're going, I definitely recommend booking an appointment.
4. Partizan Barbershop
Situated in the trendy district of Vera, Partizan is another of the hippest hair-based hangouts in town.
Inside, it looks all derelict and dark (but purposely)… and you feel like you wandering into a torture room where you'll be mercilessly whacked by a character from Peaky Blinders.
Luckily, you won't get murdered here—you'll just get your hair or beard cut.
And they'll cut it very well… some people reckon this is the very best barber shop in Tbilisi. They're very precise and particular (these trims might take longer than whatever you're usually used to), and they'll always try to give you exactly what you want. So expect lots of chat!
Between them, the team speak Georgian, English, and Russian. They're quite a laid-back bunch of guys, so there's always an open, friendly and welcoming atmosphere here.
5. Clippers Barbershop
Clippers is one of the best barber shops in Tbilisi for a compromise of an experience.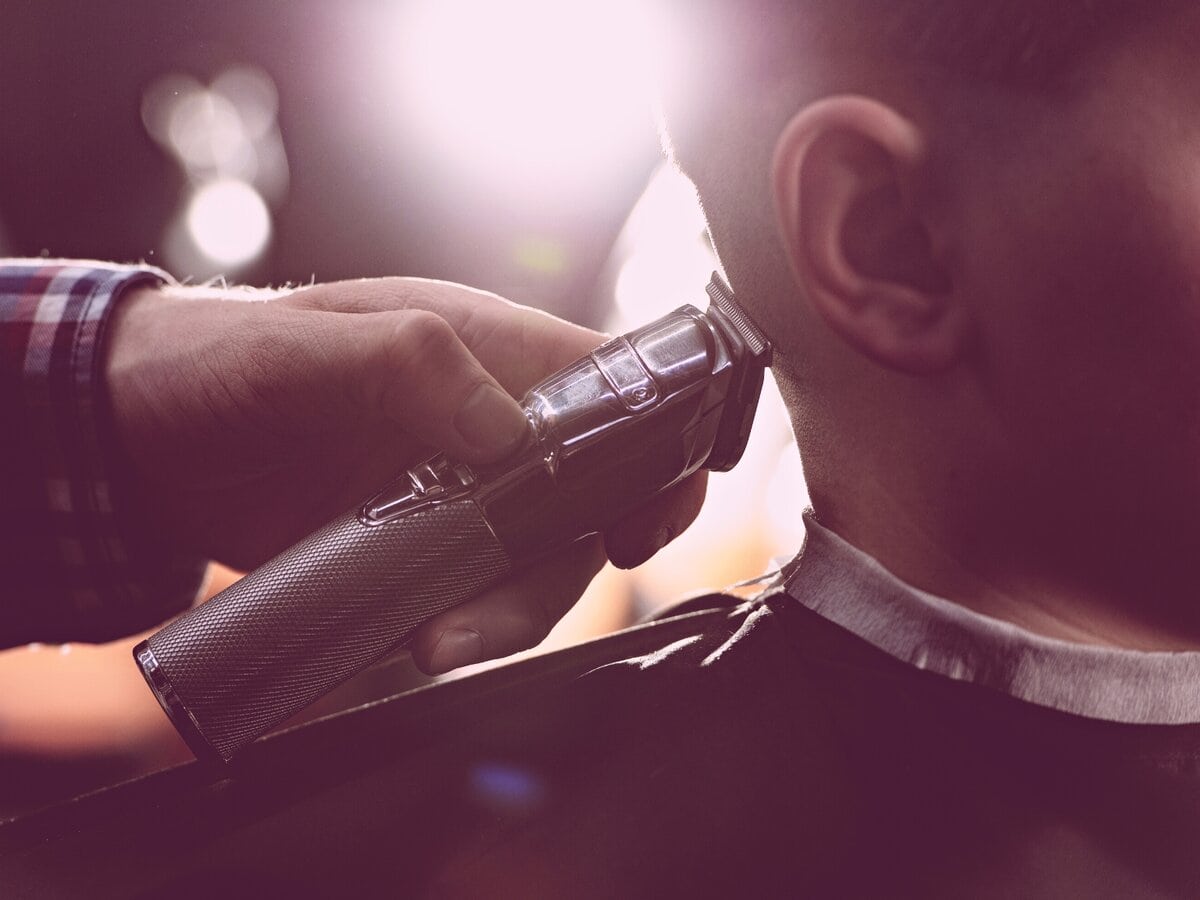 It's fairly trendy and modern, but not in an overbearing or excessive way. The team are friendly and knowledgeable, and the cuts are more affordable than in most other well-known places in the city.
It sits in the eastern part of Saburtalo… so although it's fairly easy to reach, it's not as touristy as most other places on our list. You won't always be guaranteed an English speaker… but the staff are always patient with communication. So with a bit of Google Translate, you'll be able to get your point across.
Expect a casual atmosphere, lots of hip-hop music, and customers with a liking for fade cuts.
Aside from haircuts, the team at Clippers also sell hoodies and grooming products.
When you're done here, head to nearby(ish) Taste of India for some saliva-inducing eats and treats. It's my favorite non-Georgian restaurant in Tbilisi.
6. Mafia Barbershop
Located inside the pretty district of Marjanishvili, Godfather-themed Mafia is one of the city's slightly more affordable options.
It's a little less busy than most other entries on our list (because it isn't quite so trendy or well-known), so it's an excellent option for a spontaneous chop. And because it's not so self-consciously hip, it's a nice place for a laid-back experience.
They offer trims for both beards and hair, and it's popular with both adults and kids (the kids don't usually have beards, obviously).
You'll usually find an English speaker here, and you might also find Arabic-speaking staff (but because I don't speak Arabic, I don't know for certain).
When you're finished getting your hair chopped, make sure you explore the neighborhood. Hugely different from the rest of the city, it's Tbilisi's Middle-Eastern enclave… so you'll find lots of Turkish food, interesting desserts, unique architecture, and a multicultural crowd. It's my favorite part of the city (I used to live here).
Head right out of the barber shop for relaxed cafes and bars and a car-free pedestrianized zone. Head left for great restaurants and a busier area.
7. Choppy
Sitting next to both Clippers and Oldboy, Choppy* is another option in eastern Saburtalo.
*Some people call this place 'Choppy,' while others call it 'Chop Chop.' I don't know why, and I can't explain the difference—but if you encounter either of those two names, they're both referring to this place.
Anyway, they deal with both hair and beards, they speak very good English, and they offer decent coffee and tea (along with, sometimes, cakes and pastries).
Inside, it's not quite as stylish as some of the other places we've featured (you might or might not care about that—I personally don't), but it still has similar prices to the higher-end places.
The staff are super friendly and chatty. If you want to go somewhere you'll feel welcome, you'll think this is one of the best barber shops in Tbilisi.
8. Dayshift Barbershop
One of the newest barber shops in Tbilisi, Dayshift only opened in August 2022. But while it's still a pretty lesser-known place, it's swiftly becoming more popular.
Because it's so new, I don't know much about the place. But here's a unique and unusual introductory video to what they're all about:
According to what I've heard about the shop, they have attentive staff, super-sharp shaves, a wide variety of drinks, and both English-speaking and Russian-speaking staff.
When I go back to Tbilisi, I'll probably visit. It's in a nice little pocket of town, surrounded by loads of great places to eat and drink. Head to Shavi for great coffee, Sol for healthy food, and Kikliko for the city's best brunch.
9. A'meus
Sitting in the upmarket district of Vake, A'meus is sort of like a salon for men. Along with trims, chops, shaves and beard stuff, they also offer lots of grooming treatments… such as manicures, pedicures, and more.
So if you want more than just a haircut, head here.
As is everything in Vake, A'meus is a little expensive. But if you want to treat yourself to a classy experience in a sleek salon, you'll probably think this is the best barber shop in Tbilisi.
The shop has hip staff, shiny surfaces, and the sort of lighting that looks like it belongs on a movie set. And to top off the trendy stuff, A'meus even has a bar and pool table.
It's not quite as well-known as some others on the list… so if you're lucky, you might be able to get a haircut here without an appointment.
When you're done here, head to Vake Park (one of Tbilisi's best parks) and/or nearby Erti Kava Coffee Room (one of the city's best coffee places!).
10. Garrison Barbershop
Another Vake option, Garrison is the same sort of edgy and artistic place we've already brought you many times in this guide… so I won't bang on about it too much.
But when you visit the place, you get a well-stocked bar, lots of low lighting, and a whole bunch of bearded barbers.
For Vake, the prices here are pretty reasonable. So if you want a (moderately) low-priced haircut in this part of town, Garrison is a good option. Some of the staff only speak Georgian, but they're still really careful and attentive.
Because Garrison is close to A'meus, it's also very close to both Erti Kava and Vake Park… so give them both a visit after you leave.
11. Berber Mustafa
If you just want a laid-back haircut in a place that isn't trying to be an art gallery, Berber Mustafa is for you.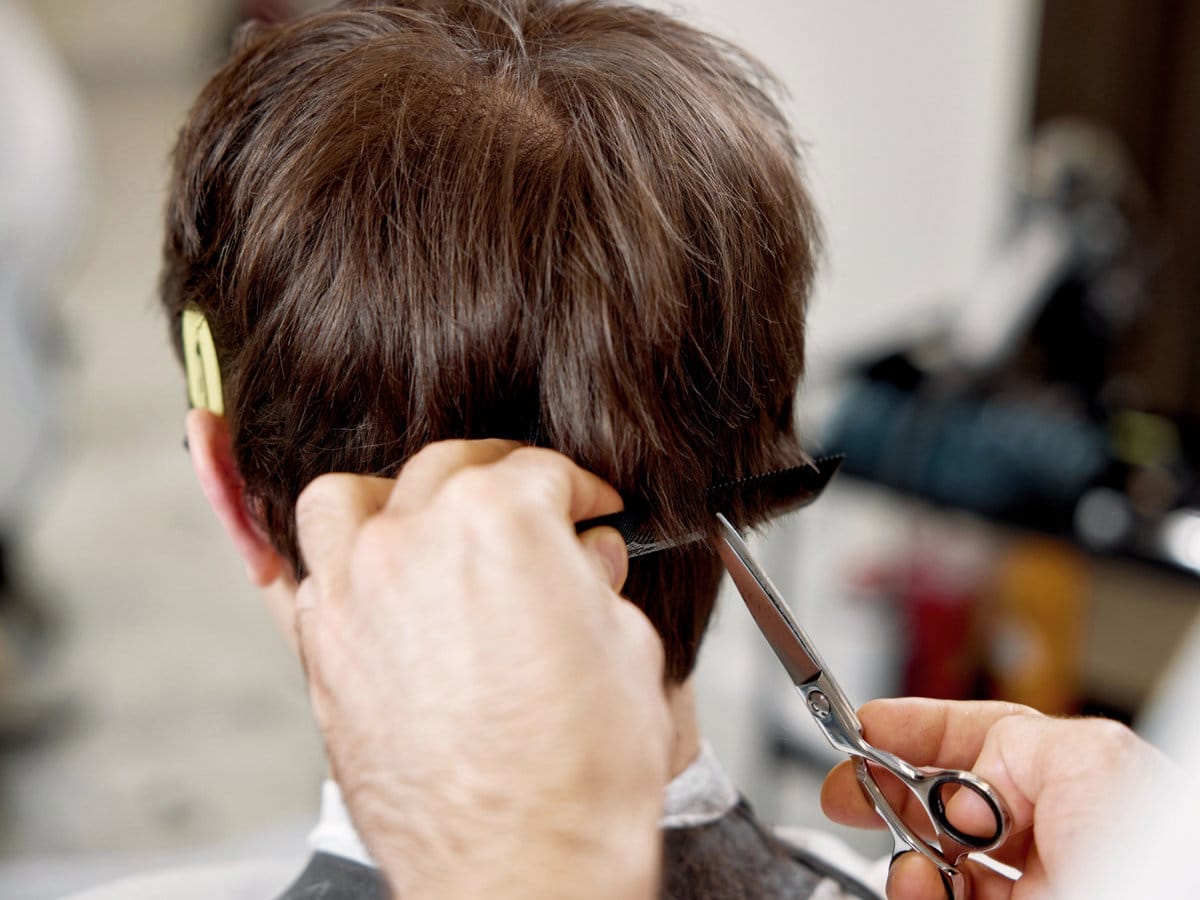 Yeah, it's a little more simple and straightforward than most other places on this list… and it's Turkish-style rather than Tbilisi-style. But the haircuts are good, and the staff are friendly. And you don't need to act all cool to come here… which can sometimes be a nice plus.
Along with your cut, you get a warm welcome, some Turkish tea, and patient service. And like any Turkish-style place, they're great at all the beard stuff. For all those reasons and more, it's a pretty popular hangout.
Lining this busy street, there are lots more lesser-known hair-chopping options. So if Berber Mustafa is too busy or whatever, you'll find lots of other alternatives nearby.
The prices here are very low. Last time I checked, this shop offers the lowest-price cuts of all the venues on our list. Perfect on a budget!
It sits close to Mafia, in the same Marjanishvili neighborhood. So, again, when you're done here, make sure you explore Marjanishvili.
Before You Go
And just like that, we've snipped and scissored our way to the end of this guide on the 11 best barber shops in Tbilisi.
For information on the city, check out our guides to all the reasons you should visit, what Tbilisi is famous for, and is Georgia in Europe or Asia.
Thanks for reading, thanks for choosing Travelness, and good luck with your haircut!
Being a Digital Nomad: Tips, Tricks and Places
Do you want to be a digital nomad?
If you do, maybe you don't know where you might want to live. Or how to live there. Or whether you need a visa. Or how to make friends in the scary sprawl of a brand-new city. Or how to stay productive while you travel. Or how to find an apartment. Or whether this lifestyle really is for you. Or… I'm sure you get the idea.
But with some insight and experience, it's not as difficult as you think. So in this book, I've gathered my 6 years of digital-nomadding experience… and I've used it to answer all your questions, soothe all your fears, and get you on your way. After reading this, you'll realise being a digital nomad is much easier (and much more possible!) than you think.