Why Visit Newcastle upon Tyne
Newcastle upon Tyne is absolutely worth visiting at least once.
Want to know why you should visit Newcastle? Here's why the city should be next on your travel list…
Okay, I'm gonna be honest.
I'm from Newcastle.
I was born here, I was raised here and I (occasionally) still live here.
So when I claim it's one of the best cities in the world, you're allowed to roll your eyes and tell me I'm biased. Maybe I am.
But before you close the tab and ignore my advice, give me five minutes of your time. I might just be able to convince you that Newcastle upon Tyne (or as we call it, just 'Newcastle') is one of the best places in the UK.
And if I'm wrong, and I've wasted your precious five minutes, I owe you a Greggs pasty (not that you know what that is yet).
The most northern city in England, Newcastle (and the area surrounding it) is a hidden pocket of excitement and adventure. While most tourists who visit England don't come this far north, they should. Probably the friendliest part of the country (I told you I was biased), Newcastle is packed with a great arts scene, fantastic architecture, excellent attractions, and plenty of accommodation options.
But even better, it's surrounded by natural beauty, sandwiched gleefully between a long stretch of stunning beaches and the peaks and troughs of Northumberland's National Park, one of England's most remote and rural regions.
So without further ado, here are the top 13 reasons why you need to visit Newcastle upon Tyne…
1. For One of the World's Most Picturesque Riverside Areas
Newcastle's Quayside area is one of the city's most beautiful spots. Right on the banks of the Tyne river, it's full of bars, restaurants and cafes, and it's one of the city's best areas for walking, cycling and people-watching.
With an impressive seven bridges spanning the Tyne, it's the city's most photogenic area, perfect for snapping some shots as the sun reflects off the river.
If you're interested in architectural innovation, both the Swing Bridge and the Millennium Bridge regularly move to allow for the passage of ships as they make their way along the Tyne. While the Swing Bridge swings (I bet you weren't expecting that), the Millennium Bridge tilts upwards, for what's always a fun little watch.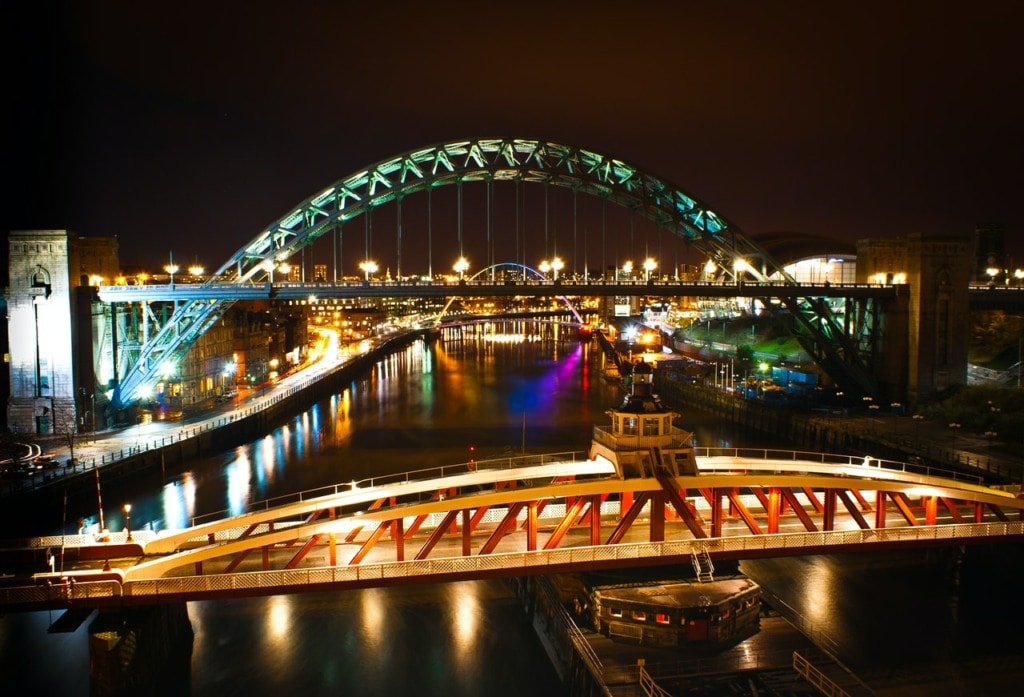 The Quayside itself is home to some lovely little hangouts, including the CatPawCino Cat Cafe and the iconic glass facades of Pitcher and Piano. Another top pick is the city's Cycle Hub. Not only does it have great food, views and coffee, it also offers bicycle rental. The bikes on offer here are very reliable, very affordable and of very high quality.
This part of the city is a fantastic starting point for many easy but beautiful bike rides. If you follow the river in any direction, you'll be greeted by excellent views along easy (and typically traffic-free) routes.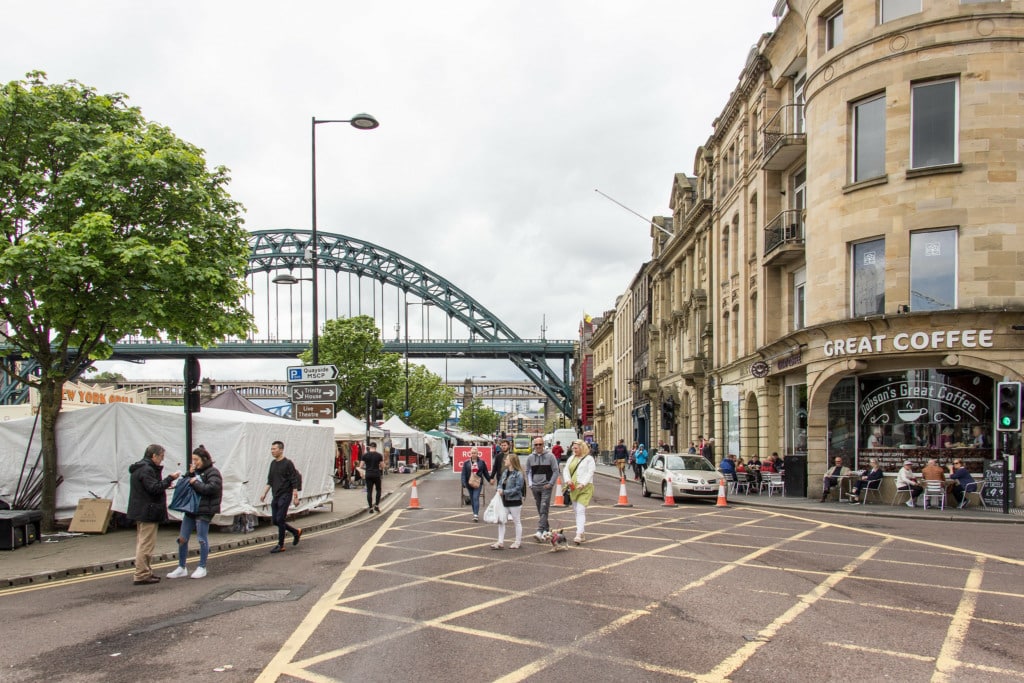 My last pick for this area is the Quayside Market, which dominates this part of the city every single Sunday. Vibrant and diverse, it's a great traditional market, but with lots of unusual and unique offerings. Whether you want a homemade cake, an ancient record or some retro clothes, you'll find it all here – and at a very good price.
If you travel slightly east along the river, you'll find the Ouseburn area, a quirky hipster hangout full of unusual pubs, kooky cafes, excellent street art and lots of unique attractions. For many of Newcastle's locals, the Ouseburn is one of the city's best spots.
2. To Stare at Some Buildings
Newcastle's awe-inspiring architecture isn't just limited to the Quayside area.
Wander from the Quayside to the city centre and you'll likely find yourself walking up Grey Street, which, in 2002, was voted the best street in England.
Looking at the huge number of grand buildings which run its length, it's hard to argue. A hefty 40% of the buildings in this area are listed as being of historical and architectural importance.
But beyond this area, the city has a very eclectic mix of architectural styles, from Roman to Postmodern to Georgian sites.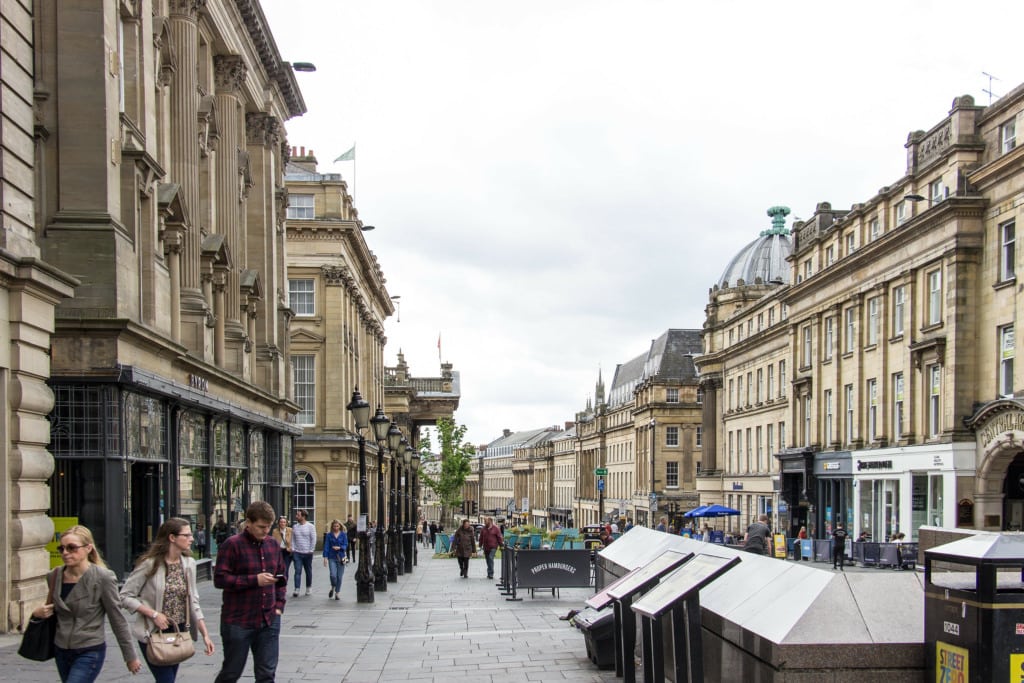 For a mega-modern piece of architectural ambition, check out the Angel of the North, a few kilometres outside of the city. Probably the most famous piece of public art in the whole of the UK, it stands 20m high and 54m wide, proudly welcoming everyone who makes their way to the area.
For many native north-easterners, passing the sculpture is a welcome reminder that you're finally home once more.
My last Newcastle architecture recommendation is Newcastle's castle. You obviously can't visit the city without seeing the structure that gave the city its name. With ancient passageways, hidden chambers and a turbulent history, the castle is packed with insight into the region's heritage.
A disclaimer here: despite the name, the castle isn't modern. Its history dates back to the 11th century.
So much for a new castle.
3. For a Small but Bustling Arts Scene
Relatively speaking, Newcastle is a pretty small city.
More on that later, but considering its size, the city has a huge arts scene.
Here are some of my top picks:
Tyneside Cinema: one of the best cinema spaces in the whole of the UK, Tyneside Cinema screens foreign films, independent films, movie marathons and so much more. Special events include quiz nights, overnight cult classic screenings and kids' events.
Side Cinema: for an even more intimate cinema experience, this 48-seat auditorium offers special screenings in a very small space. If you like unusual cinema – and unusual venues – you'll love it here.
Galleries: Newcastle has plenty of them, from its two big players of the Laing and the Baltic, to much smaller (and arguably more interesting) venues. Some of these smaller highlights include the Hatton Gallery, which is set in the grounds of Newcastle University, and the art, crafts and design bonanza of the Biscuit Factory.
Theatre: the city is home to a surprisingly large theatre scene, including some excellent venues. The best are Live Theatre, Theatre Royal and Northern Stage. Northern Stage is my favourite, with some excellent programming alongside lots of immersive opportunities to get involved in Newcastle's theatre scene.
Music: Newcastle's music scene is excellent, with lots of small, intimate venues offering open-mic nights and young up-and-comers. Some of the best include The Cluny and Billy Bootleggers. If you want something a little bigger, check out Sage, Utilita Arena or Newcastle City Hall.
Seven Stories: the only museum in the UK dedicated to children's books, this is a fantastic attraction for pre-teen kids, with a bookshop, storybook readings, interactive events, themed rooms and hands-on exhibitions. Truly unique and unusual, this is one of the UK's most interesting museums. And it's right beside a petting zoo!
Lit and Phil: More books! Established in 1825, this unique library is home to over 200,000 books, from 500-year-old relics to modern-day stuff. The Lit and Phil also hosts events, tours and the biggest music collection in the north of England. It's one of Newcastle's best-kept secrets.
Beamish: a world-famous open air museum, Beamish offers recreations of various periods of north east England's history, from the 1920s to the 1950s. You can visit a retro pub, ride old trams, visit mining sites, learn at a Victorian school, gobble down on some old-fashioned sweets and so much more. Lots of museums are boring, but this is endlessly interactive.
Meeple Perk: if you like playing board games, you'll love this place. One of the UK's best board game cafes, you can play hundreds of different games here while you snack and slurp on some great food and drinks. It's very affordable and fun, and the staff are brilliant people.
4. To Learn What's Really at the Heart of the City
Okay, I've fully covered all of Newcastle's entertainment options.
Or so you'd think.
Because there's only one form of entertainment that truly lies at the heart of Newcastle.
Football.
And I don't mean American Football. I mean real football.
People in England are hugely passionate about football. But football fans in Newcastle might just be the most passionate of them all. They adore their football team, Newcastle United.
Newcastle United's home of St James' Park is one of the biggest and best football stadiums in the country. With a capacity of around 52,000 people, it's a fantastic place to watch a match.
But much more than that, it's an excellent venue for enjoying the unique atmosphere of an English football game. Vocal, vociferous and loud, you'll be surprised by just how raucous the atmosphere can be.
Though the Newcastle team is no longer one of the best in the country, their fans might well be.
If you're particularly interested in football, you should visit The Back Page store, which is one of the best football stores on the planet. Packed with books, DVDs, clothes, tickets, shirts and lots of unique oddities, a true football fan could spend hours here without getting bored.
Even if you're not a football fan, it's worth a visit. One of Newcastle's strangest stores, it's perfect if you like anything odd or unusual.
5. For Great Food and Drink
Newcastle has a reputation for offering one of the best social scenes in England. While that reputation was once founded upon cheap dens of anything-goes disrepute, that's no longer the case, with lots of classy, interesting and unique places to eat, drink and socialise.
Even if drinking alcohol isn't really your thing, you can have an excellent night in Newcastle.
Newcastle has a much more concentrated selection of restaurants than most other English cities, and packs relatively way more eateries into its confines. The city has lots of great meals and morsels from every corner of the globe, along with relatively affordable options for fine dining.
Chinatown is a great stop if you like Asian food, with lots of great restaurants, buffets, cafes, bakeries and supermarkets. Many of them are authentic, humble and rough around the edges, great if you're looking for a tasty budget meal while you travel.
For an incredible lunch, make your way to the Grainger Market, where you'll find street food style stalls, selling everything from Turkish sweets to Indian snacks to fish stews to Chinese dumplings. My picks here are Slice, which serves up super affordable slices of pizza, and Snackwallah, which offers small portions of nuanced and delicious Indian street food.
We also have lots of tasty local foods, perfect if you like sampling ultra-local delicacies while you travel. Here are some of my favourites:
Stotties: our local bread. Heavy, soft, floury and circular, this is way more tasty than it looks. People from Newcastle absolutely love a stottie.
Pease pudding: Geordie hummus. Imagine you smashed up a load of cooked yellow split peas and added lots of salt. You're now imagining pease pudding. It's best in a stottie along with some thick local ham.
Saveloy dip: this is basically a sausage sandwich. But with pease pudding. And gravy. And stuffing. And mustard. No-one said Newcastle's food was healthy.
Pan Haggerty: like the French potato dauphinoise, but from Newcastle. And I'm obviously going to tell you that ours is better, despite that fact that I've never tried either.
When you've gobbled down hefty servings of all that heavy food, you'll be ready to wash it down with something a little less viscous. Luckily for you, we've got plenty on offer.
Newcastle has fully embraced the recent resurgence of the UK craft beer scene, with lots of pubs both big and small serving up stuff they've brewed themselves in addition to beers from other local breweries. If you're not a big fan of alcohol, don't fret – you can typically find lots of non-alcoholic options in a city that's shrugging off its cheap drinks deals in the pursuit of a marginally classier reputation.
The city's best micropubs are very unique, and offer an atmosphere somewhere between a real English pub and a family member's living room, with their warm welcomes and tiny dimensions. My favourites are The Split Chimp, The Town Mouse and Mean Eyed Cat.
If you want a bigger pub, try Lady Grey's, The Bacchus or The Bridge Tavern.
6. For a Real Ride
Absolutely iconic and hugely historical, The Hoppings is one of the world's biggest traveling fairgrounds.
Every June, it descends upon the city for an entire week, and attracts around 300,000 visitors. It's been a huge fixture of the Newcastle calendar since 1882.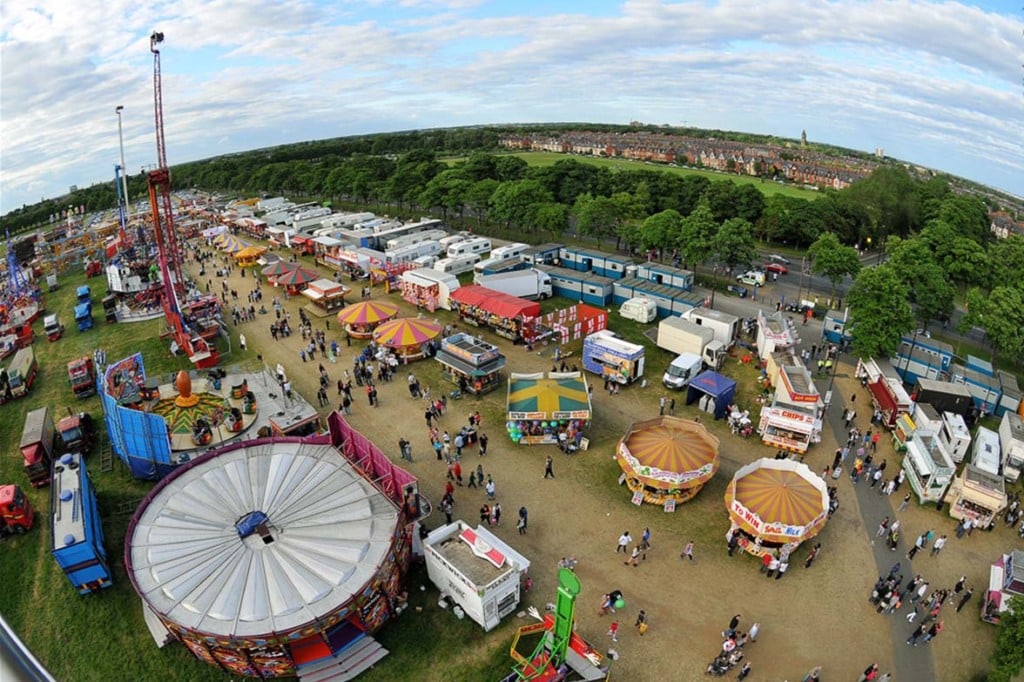 If you like fairground rides, unusual atmospheres or unique attractions, you'll love this. Nothing else in the UK (or maybe even the world) quite compares. The Hoppings is packed with rides, sideshows, fortune tellers, food stalls, games and much more.
But the real charm of The Hoppings lies in its atmosphere. Gritty and grubby, it feels like a somewhat of a throwback to a more carefree era, when every remotely-dangerous experience wasn't completely sanitised. If you like experiences that feel a little raw and ragged, you'll absolutely love it here.
7. Because It's Just So Walkable
Compared to most UK cities, Newcastle is very small. You can walk from one side to the other in a matter of about 15 minutes, making for a city of tiny proportions.
This in itself is one of Newcastle's great draws.
In bigger cities, you inevitably spend lots of time and money using inner-city public transport.
Or waiting for taxis.
Or walking for hours.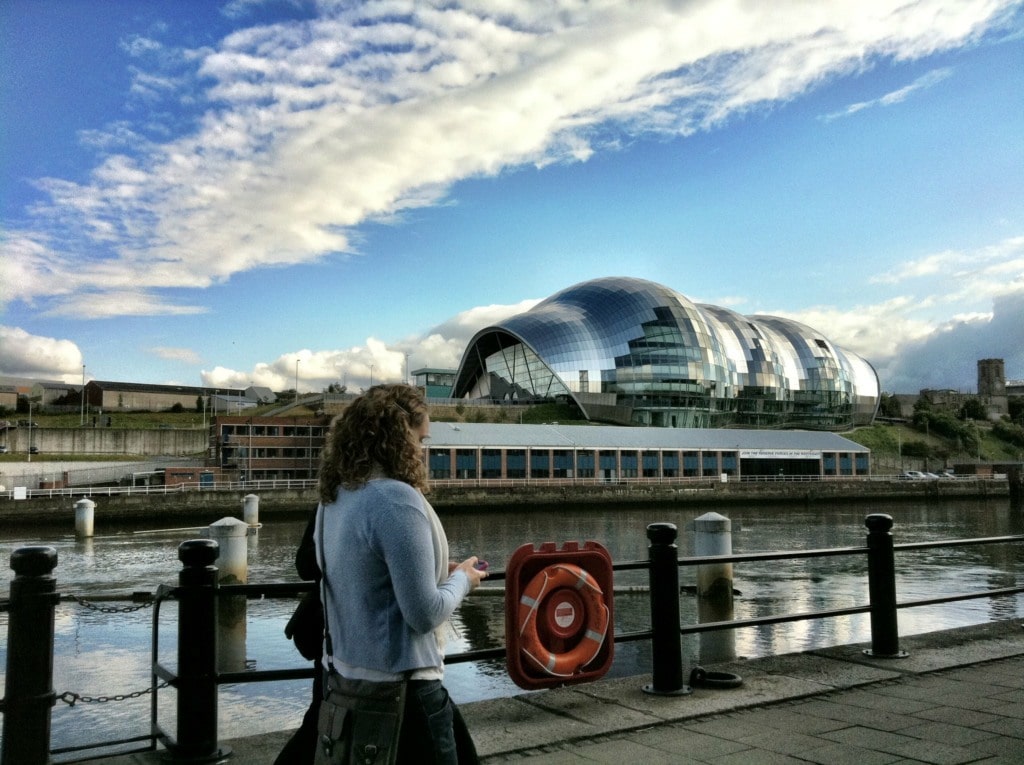 In Newcastle, that's not the case. Instead of spending your trip getting from one place to another, you can instead enjoy being wherever you are.
For visits further afield, you can rent a car, ride buses, take trains, or use the Metro.
The Metro is the region's light rail network, which runs both overground and underground. It's great for reaching some parts of the city's outskirts and other nearby areas. But most of all, it's iconic – it's the UK's biggest Metro system outside of London, and it's been serving the area since 1980.
8. For Its Endless Inner-City Green Spaces
If you like nature but you don't want to venture very far out of the city, Newcastle city centre has some great green hangouts. The local favourite is Jesmond Dene, with its stream-side location, beautiful waterfall and great small walks. It's also popular with bouldering fans, who regularly clamber up the area's walls in their attempts to stay upright against all odds.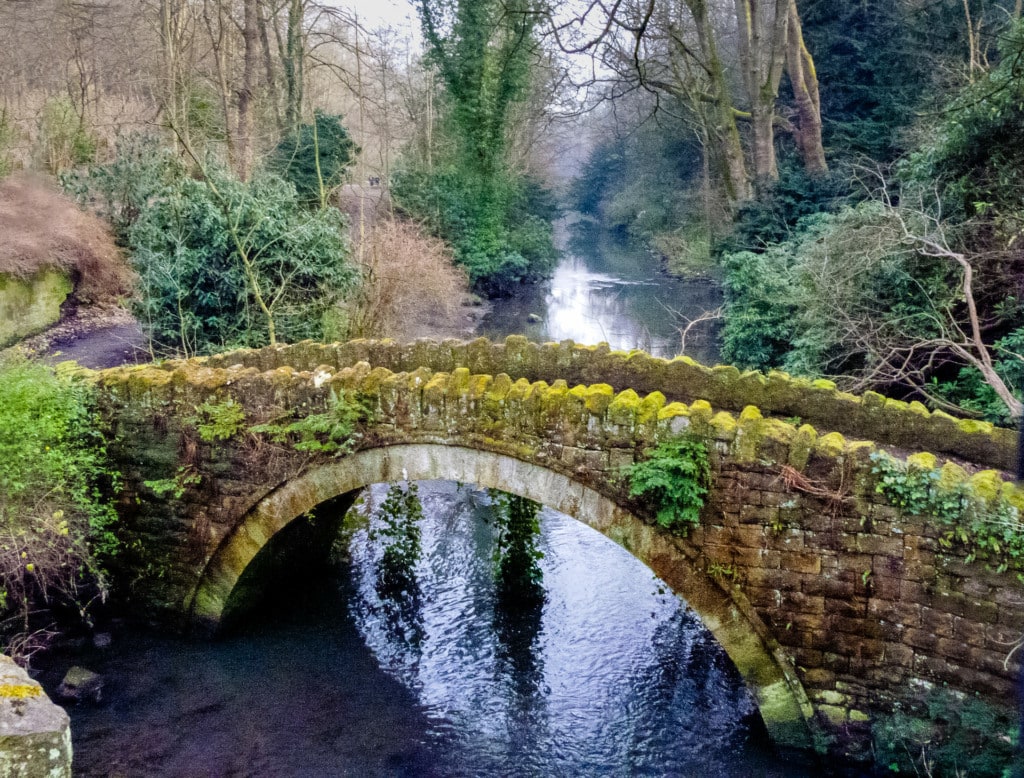 The Town Moor is another great green space. On the outskirts of the city, it's full of friendly locals and even friendlier cows, who line the paths to some of the city's best panoramic viewpoints.
Other highlights include Exhibition Park and Heaton Park, the latter of which has a big tree with hundreds of shoes inexplicably hanging from its branches.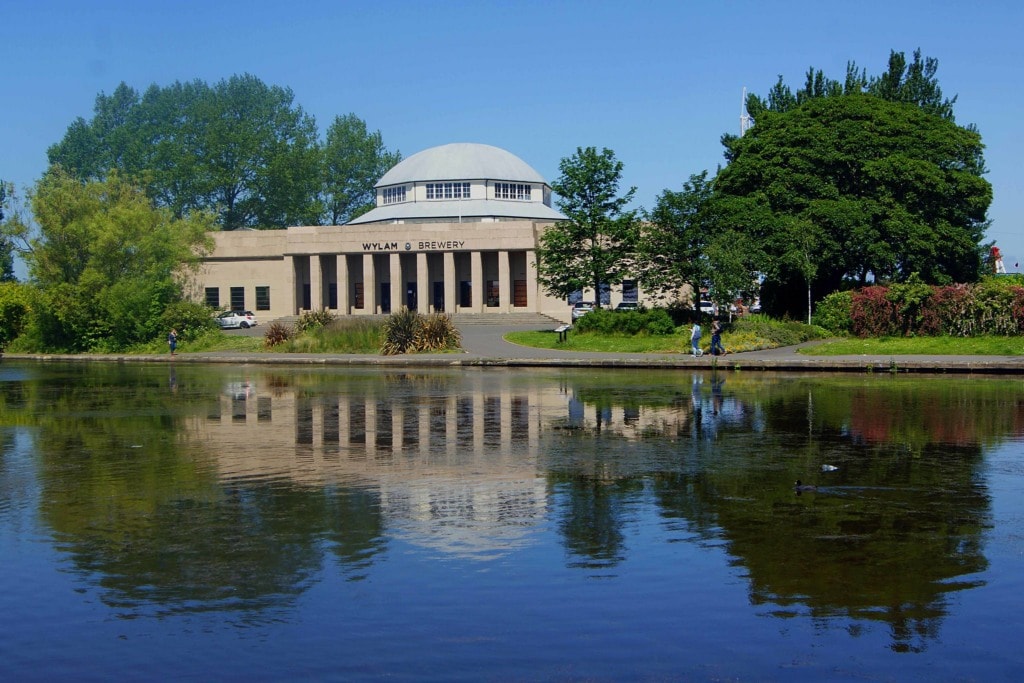 9. To Take a Dip into Its Countless Nearby Beaches
This is where things really start getting exciting.
Newcastle is great, and lots of its attractions are great. But Newcastle's real appeal lies in the beauty surrounding it.
Later, I'll take you through its nearby National Park.
But for now, let's dip into the northeastern coast.
Newcastle's closest coastline is made up of Tynemouth, Cullercoats and Whitley Bay, all of which are easily accessible via the Metro system that I've only just mentioned.
All three are excellent. From an ancient priory to beautiful beaches to arcade games, they all offer both modern and retro slices of UK shoreline life. Make sure you try some traditional English fish and chips, which is best eaten on the seaside.
If you want to travel further afield, to even better beaches and towns, you should rent a car. Your effort will absolutely be rewarded.
From Amble (around 50km north of Newcastle) almost all the way to the Scottish border lies one of the best coastlines in the country – the officially-designated (and lengthily-titled) Northumberland Coast Area of Outstanding Natural Beauty.
You could easily spend a week in this region, indulgently lapping up the beaches, towns, food and castles, but here are a few of my highlights:
Amble: with an authentic fishing harbour, a charming old town and close proximity to the towering heights of riverside Warkworth castle, Amble packs a lot into its quaint confines. The town is also home to the UK's only puffin festival.
Seahouses: speaking of puffins, unassuming Seahouses is the gateway for boat trips to the Farne Islands, a set of around 20 uninhabited isles which are home to endless flocks of the beautiful birds.
Bamburgh: if you like castles and beaches, Bamburgh offers an outrageously picturesque combination of the two, setting one of Northumberland's most beautiful shorelines against what must be its greatest castle. It's one of the best views in the north of England.
Lindisfarne: even today, this iconic island is a popular place of pilgrimage. Lindsfarne (or Holy Island) is situated just a few miles off the Northumbrian coast, the causeway leading to the island accessible only at certain times of day. But time your journey right and you'll be greeted by a remote island, its friendly inhabitants and a place of huge historical and religious significance.
👉 For more details about these beaches and even more location nearby, head over to my complete selection of the best beaches near Newcastle.
10. For the Natural Nearby Beauty of Northumberland's Hills, Valleys and Waterfalls
We've covered the coast. Now let's go inland.
The majority of Northumberland National Park is accessible from Newcastle only by car, but it's one of England's most beautiful areas. If you like hiking and walking, but you're keen to avoid the crowds which gather in England's more popular National Parks, you'll love this region.
The whole area offers great hikes, fantastic panoramas, quaint villages and some of the UK's greatest castles.
Here are some Northumberland highlights:
The Cheviots: home to the highest point in Northumberland, the Cheviots are a fantastic range of hills which lie close to the Scottish border. Just over an hour from Newcastle by car, they're a must-hike for anyone who loves a real walk. If you like swimming, check out the nearby Linhope Spout waterfall.
Simonside: for a slightly easier walk, the craggy Simonside hills are stunning, and offer fantastic views with relatively little effort. A favourite walk for many locals, the Simonside hills are remote, rugged and rural.
Rothbury: very close to the Simonside is Rothbury, one of Northumberland's most charming towns. A traditional little market town with a beautiful riverside location, it's full of great pubs, friendly locals and wonderful outdoor attractions.
Alnwick: a bigger but equally beautiful town, this place is home to Alnwick Castle, one of the greatest of its kind in England. Alnwick Castle was used in the filming for some Harry Potter movie scenes, a fact now celebrated by Harry Potter-themed events at the castle. You should also visit Alnwick's iconic Barter Books, one of the most charming and unusual book shops you'll have ever seen.
Kielder: with great walking routes and cycling routes around Kielder's famous reservoir, this is one of the best outdoor areas in the region. But the real highlight here is the Kielder Observatory. The largest specially-designated area of dark night sky in the whole of Europe, you haven't really seen the stars until you've seen them here.
Chillingham Castle: another of the best castles in the region, this medieval fortification is vast and verdant, with stunning gardens. But the big appeal here is the castle's gristly history of murder and the macabre. Known as the most haunted historic castle in Britain, you can stay overnight in the hope of meeting one of the castle's spooks and spectres – or take one of the castle's popular ghost tours.
11. For One of the World's Oldest Walls
Not the great wall of China, obviously.
But Newcastle has something which is almost equally ancient.
Since AD 122, Hadrian's Wall has been one of the most significant parts of the region's landscape. Built by Roman Emperor Hadrian to protect England from the northern barbarians, the most eastern part of the wall starts at Wallsend, just 7km from Newcastle's centre.
The longest Roman architectural feature in Britain, some of the original wall is still intact. And while there are museums, fortresses and other areas of interest along its length, the real attraction here is the nature surrounding it.
Some intrepid travelers tackle a 135km walk which takes hikers along the route of the original structure. And I'm not saying I'm intrepid, but I have done it myself.
The route of the original wall stretches all the way from Wallsend to Bowness-on-Solway, on England's north-western coast.
If you like hiking, some parts of the route offer some incredible views and vistas. And though tackling the full walk might not be appealing to some, you can easily visit some of the wall's best spots in one day by car.
The best picks for day trips include Sycamore Gap, with its proud and picturesque lone tree, and Housesteads, the best-preserved Roman fort in the whole of England.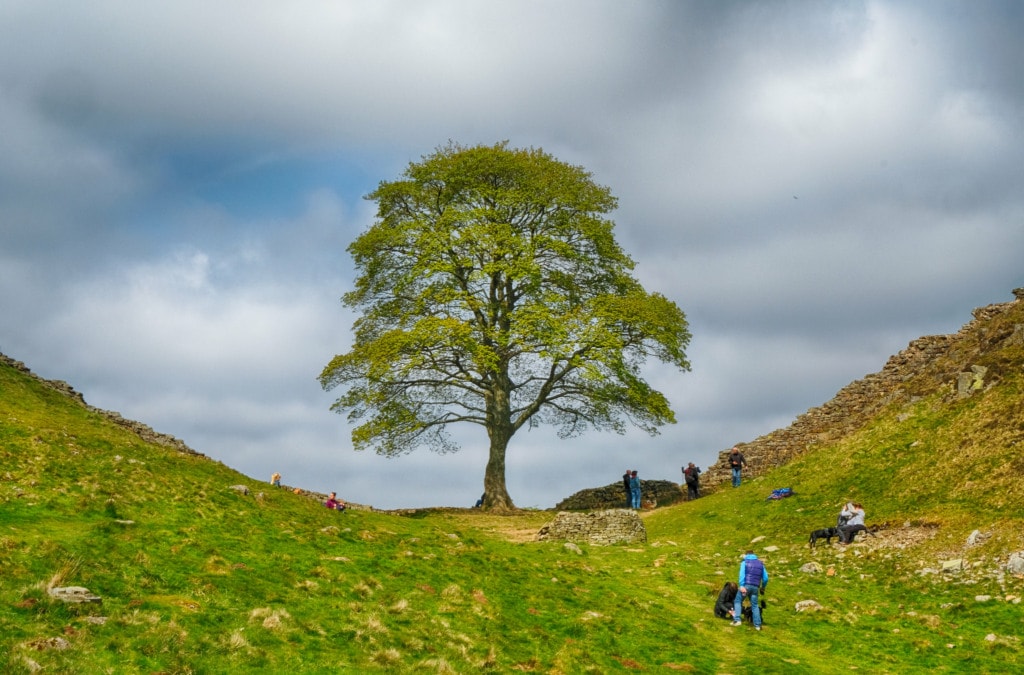 12. To Meet Some of the World's Friendliest People
I know this is a cliche. But most cliches are based on truth. And this one definitely is.
People from Newcastle are friendly. Unbelievably friendly. Maybe even too friendly.
Everyone will talk to you.
Whether you're in a supermarket queue, ordering a drink at a bar, riding a bus or just sitting on a park bench, someone will talk to you.
We're warm, friendly and hospitable, and we like making friends.
I've lost count of the number of friends who, after visiting the city, have told me with surprise that 'Newcastle is SO friendly!'.
After you've visited the place, you'll be one of them.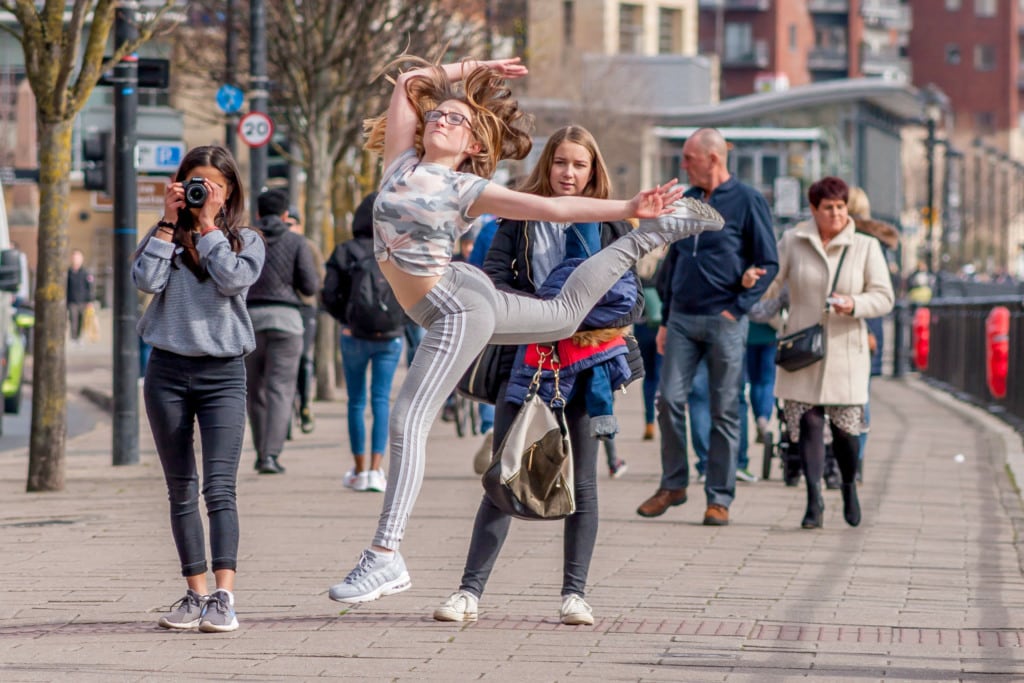 With that friendliness comes a certain pride. We're proud of where we're from. We're proud of our cold weather. We're proud of our football team. Remember those Greggs pasties I mentioned earlier? Greggs is a nationwide bakery which originated in Newcastle. And we're even proud of that.
It's stupid but it's true.
If it's from Newcastle, we love it.
But what we love even more is welcoming everyone else into our friendly circle.
If you like making friends when you travel, you'll love it here. And we'll love you too.
We don't get as many tourists as bigger UK cities. So when we do, we really like to make them feel at home.
13. To Learn the Local Language
Okay, we're friendly. But we're also pretty hard to understand.
The oldest regional dialect in England, our local accent is more like its very own language, with a huge number of words which you'll hear only in this part of the world.
And while that's a little strange for travelers, it's also very fun.
Known across England as the hardest English accent to understand, we're weirdly proud of how we talk (I told you we're always proud).
It's thought that the accent is of Anglo Saxon origin, which is why it's so different from the other accents heard throughout much of England.
In a region where 'aye' means 'yes,' 'divvint' means 'don't,' and 'marra' means 'friend,' you might find yourself a little confused. But it's all part of the fun, and we like teaching people our local language anyway.
And don't worry. We'll slow down, we'll try to speak properly and we'll do everything we can to help you out.
You'll arrive confused. But you'll leave with a much wider (though admittedly useless) vocabulary.
I also wrote a guide to introduce our dialect, you can find more about it here.
See You Soon?
Hopefully I've done my job properly and managed to convince you to visit Newcastle.
If not, you can invoice me for that Greggs pasty.
Fun, exciting and very affordable, people who visit Newcastle usually leave with a big smile on their face. The city is packed with arts and culture, and it's surrounded by some of England's most beautiful natural areas, both inland and on the shore.
But more than any of that, it's unbelievably friendly. If you're the type of traveler who likes seeking out friendly locals, push a visit to Newcastle to the top of your list. You'll be rewarded by meeting some of the world's most hospitable citizens.
I'm biased and I'm in love with the city, but I'm also telling the truth.
Get yourself to Newcastle and you'll see exactly what I'm talking about. Just don't blame me if you can't understand a single word anyone says.
Being a Digital Nomad: Tips, Tricks and Places
Do you want to be a digital nomad?
If you do, maybe you don't know where you might want to live. Or how to live there. Or whether you need a visa. Or how to make friends in the scary sprawl of a brand-new city. Or how to stay productive while you travel. Or how to find an apartment. Or whether this lifestyle really is for you. Or… I'm sure you get the idea.
But with some insight and experience, it's not as difficult as you think. So in this book, I've gathered my 6 years of digital-nomadding experience… and I've used it to answer all your questions, soothe all your fears, and get you on your way. After reading this, you'll realise being a digital nomad is much easier (and much more possible!) than you think.