What is Northumberland Famous For?
Little baby me was born in the northern English county of Northumberland, so I've spent loads of my life exploring its towns, hills, quirks and countryside.
I'm not saying I'm a local expert, but you can if you like.
In this speedy, fact-packed guide, I've brought you 21 things Northumberland is famous for. I've included stuff you know about, stuff you don't, and loads of reasons you should visit.
Give me five minutes, and I'll convince you Northumberland is one of the best regions in England. Come with us kids, here are all the things Northumberland is famous for…
1. Serenity and Sparsity
Quiet little Northumberland is one of the most remote regions in England by far.
The least densely populated county in England, Northumberland has around 163 people per square mile. That probably means nothing to you (it definitely meant nothing to me when I just Googled it five minutes ago), so to put it into context, central London has around 7,700 people per square mile.
For every 47 people in London, there's one person in Northumberland. And when you reach the more remote and rural regions, it's way fewer.
If you like peace and solitude, you'll love Northumberland. It's packed with remote adventures, quiet little spots, and vast stretches of nothing.
2. Loads of Castles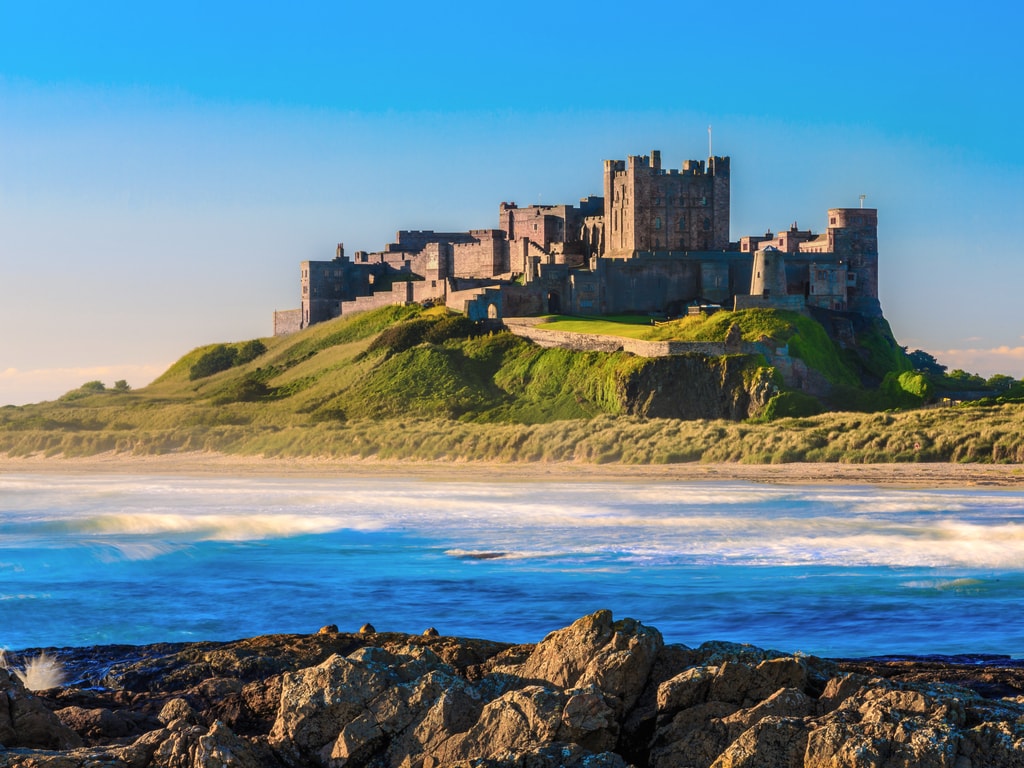 Okay, England is full of castles. You probably already know that.
But Northumberland is the most castled region in England, making it one of the most castled regions in the world. Impressive eh! The county has around 70 castles, ranging from tiny ruins to sprawling complexes to still-lived-in fortresses.
Some of the best are Bamburgh Castle (my favorite), Dunstanburgh Castle (atmospheric and massive), Warkworth (full of history), Chillingham Castle (apparently one of the most haunted in England), and Lindisfarne Castle (but more on that later).
If you want to know loads more, have a quick look at my guide to the best castles in Northumberland, and the best castle hotels in Northumberland to stay at.
3. Alnwick Castle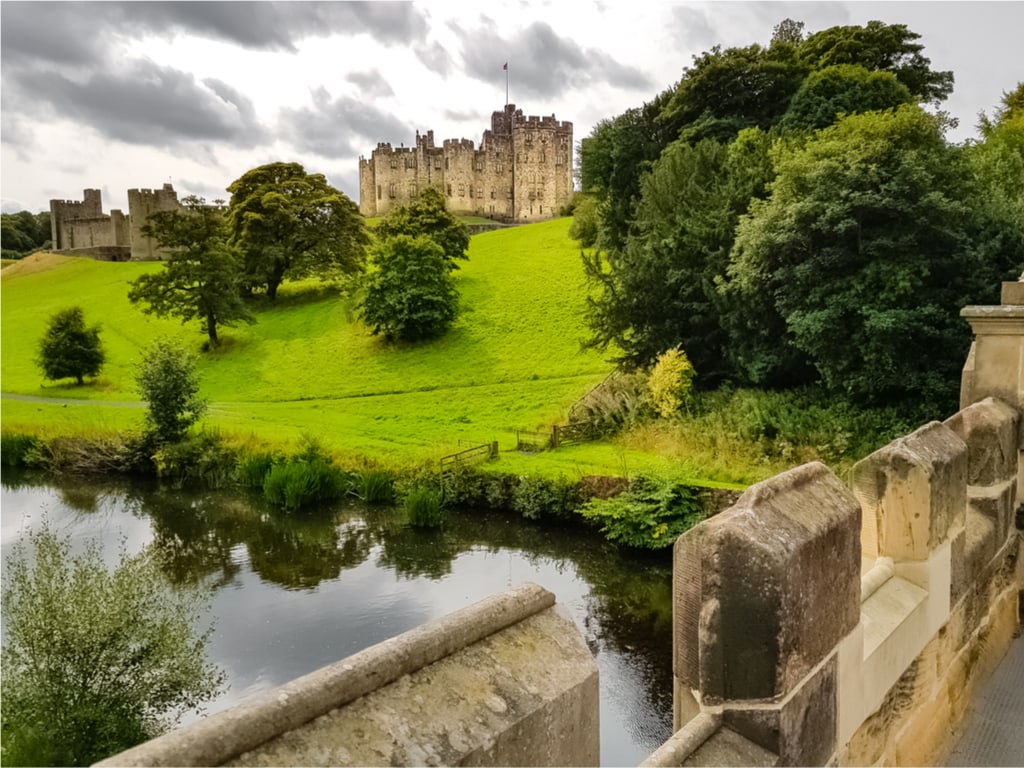 This place deserves an entry of its own.
Even if you're not from around here, you've probably heard of Alnwick Castle. Some parts of the place were used as filming sets for some of the Harry Potter movies.
And now, they celebrate that dubious distinction massively, with events, attractions and tours related to the films and the franchise.
If you're not into all that stuff, the castle also offers lots more, including interactive tours, performances, archery demonstrations, craft activities, labyrinths and endless action and activities. It's also home to Alnwick Gardens, which has a poison garden, fountains, and loads more floral fun.
4. Proximity to Scotland
Northumberland is usually the last English county you'll pass through before you reach Scotland. And because it's the most northern county in England, some people think we're part of Scotland. We're not, but we do have a lot in common with our blue-flagged neighbors.
Our landscapes look similar, we have similar slang, we're equally friendly, and we have a shared history. And on top of all that, both places are brilliant.
If you want easy access to southern Scotland, stay in Northumberland.
5. An Unintelligible Accent
The Northumbrian accent is pretty similar to the Geordie accent (which, if you don't know already, is the accent you'll hear in nearby Newcastle).
The Newcastle and Northumbrian accents (and all their variations) differ from each other in ways that only our highly-trained ears can hear.
But to you, it'll all sound like an unintelligible puzzle. We talk fast, our accent is almost impossible to interpret, and we have hundreds of made-up words.
Don't worry though—just ask us to slow down, and we will. And eventually, you might learn to fall in love with our ridiculous vernacular.
6. Newcastle-upon-Tyne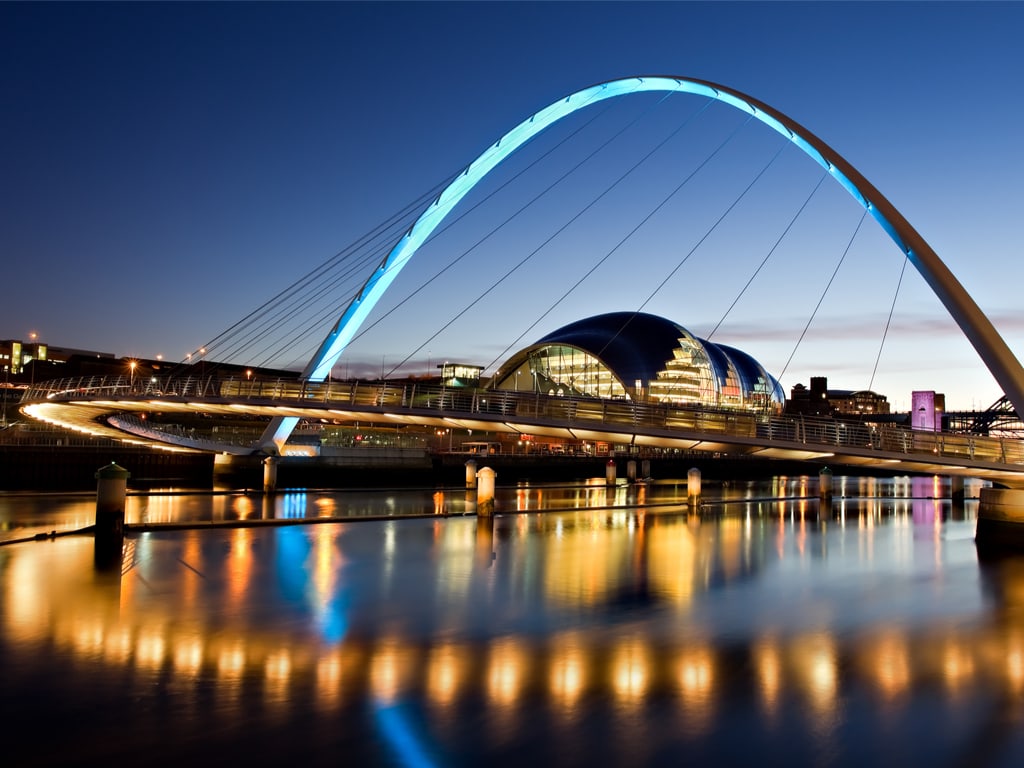 As I've already sort-of covered above, Northumberland is very close to England's most northern city.
Because of that, people think Newcastle is part of Northumberland. But it isn't.
Hundreds of years ago, Newcastle was the capital of Northumberland, but when county boundaries were redrawn sometime around 1400, Newcastle was moved into a county of its own.
Even though Newcastle isn't in Northumberland, you should absolutely explore it. It's small, friendly, attractive, and it's massively underrated. Here are all the best things you can do in the city.
7. Tiny Towns and Villages
So, Newcastle isn't Northumberland's county city. And you're probably wondering which of England's cities is.
But here's a shocking little surprise for you—Northumberland doesn't even have a city. I told you we were remote and rural. The biggest settlement in Northumberland is the coastal town of Blyth, which has a population of only around 40,000 people (or probably a little less).
There are around 320,000 people living in all of Northumberland, which means lots of quiet towns and villages. Some of the best bigger places include Hexham, Alnwick, Berwick and Morpeth, while some of the best small settlements are Wooler, Rothbury, Bellingham and Otterburn.
If you want to know more, here's my guide to the most beautiful towns and villages in Northumberland.
8. Smiling
Yeah, we're friendly. People from northern England are known for being super friendly. And the more north you go, the friendlier they get.
So, say hello to everyone. Make some friends. Have a chat.
English people have a reputation for being a bit cold. But in rural areas, that's not true at all.
9. Brilliant Wildlife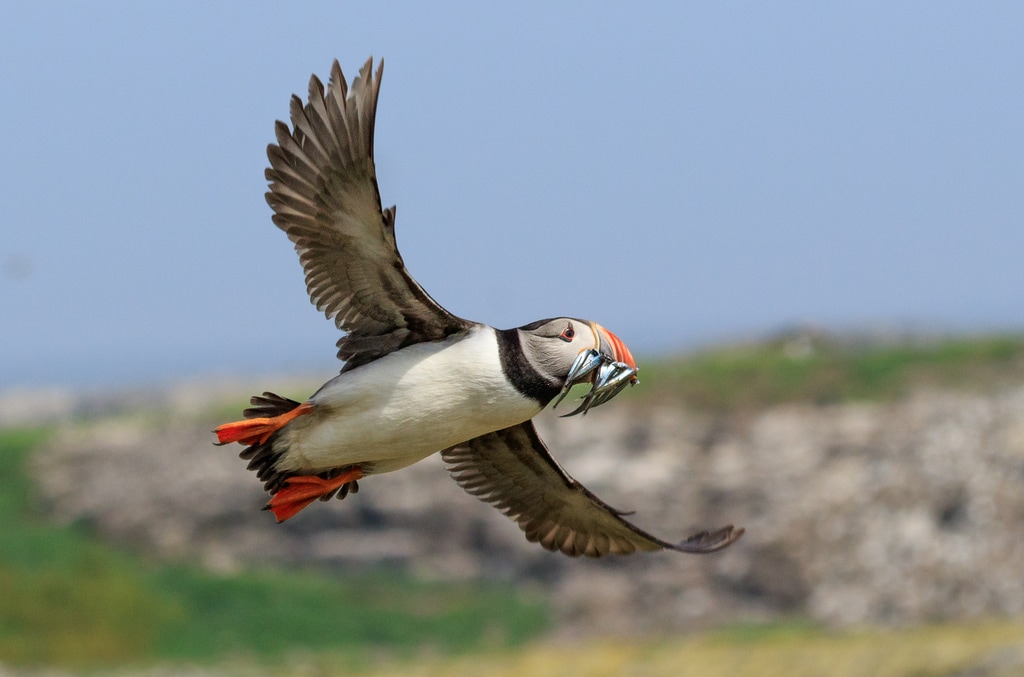 Because Northumberland is so remote, we have some of the UK's best wildlife.
The county has:
Adders: the only venomous snake in the UK
Wild goats: horned little wanderers found in the most remote parts of the Cheviots
Puffins: the best way to see these clumsy little critters is on boat trips to the remote Farne Islands
Salmon, seabass and loads more fish
Chillingham wild cattle: there are only around 100 of these horned, curly-haired cows on the planet. And they're all in the grounds of Chillingham Castle, where they've been living for more than 700 years
… and on top of all that, you can see seals, dolphins, otters, ospreys, and plenty more.
10. Hadrian's Wall
One of the most famous Roman relics outside of Italy, you've probably already heard of Hadrian's Wall.
Built in AD122 as the region's northern Roman frontier, this lengthy barricade was designed to keep out the barbarians north of the border.
Now, some of the wall has disappeared, but lots of it remains—and there are loads of famous sites along it. Some of the best include Housesteads Roman Fort, Vindolanda Roman Fort, lots of mile castles, and the world-famous Sycamore Gap (one of the most photographed trees in England).
Aside from the wall itself, this place is famous for offering one of the best long-distance walks in England. An 84-mile (135 km) trail stretching from (almost) one coast to another, it's a brilliant hike. If you have time, do it all.
11. Long-Distance Walks
Hadrian's Wall is the most famous long-distance walk in Northumberland, but the county has loads more—probably more than most counties by a long way. The best are:
St. Oswald's Way: this famous pilgrimage route is 97 miles (156km). It starts along Hadrian's Wall, and finishes on Holy Island
St. Cuthbert's Way: another pilgrimage, this one also ends at Holy Island. It starts in the Scottish border town of Melrose, and clocks in at 62 miles (100km)
Northumberland Coastal Path: This runs 62 miles (100km) from Cresswell to Berwick-upon-Tweed
The most northerly (and remote!) part of the Pennine Way also runs through Northumberland.
12. Holy Island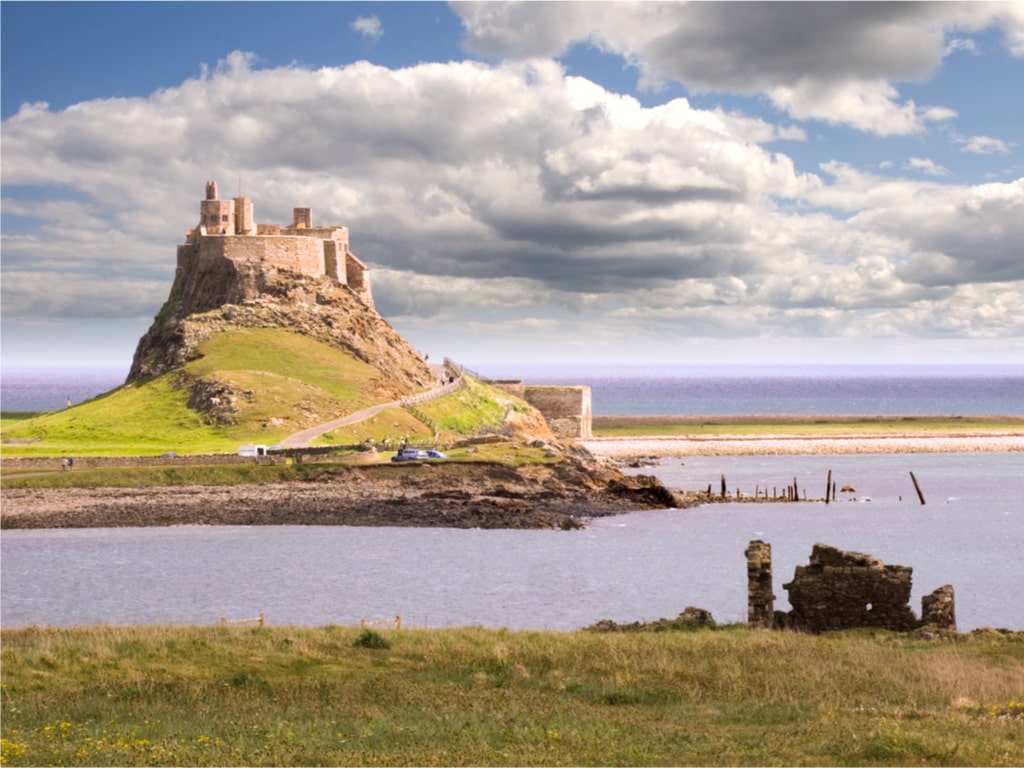 Since I keep mentioning Holy Island, I should probably tell you more about it.
One of the strangest destinations in England, Holy Island (or Lindisfarne, as you might know it) is a weird little island connected to the mainland only by a causeway.
Because of that, the island is only accessible when the tides are out. It's like something from a weird ancient fable, with a desolate coastline, an ancient castle, a priory, ridiculous inaccessibility, and a population of less than 200 people.
Holy Island is a popular tourist attraction, but it still retains its mystery and allure.
13. Terrible Weather
I'm sort of joking—the weather in Northumberland isn't quite as bad as people say.
But because we're so northern, and because we're close to the sea, it can get pretty bleak.
In the summer, we get sunny days. But throughout the year, we're pretty cold and rainy. So bring some waterproof clothes, and don't assume you'll get good weather (even in the middle of August).
14. Endless Battles
Throughout history, the border region between Scotland and England has been the site of countless battles.
Because it's a border region, it's always been brimming with frontiers, disputes, battles and skirmishes.
Fighters here have included Romans, Anglo-Saxons, Border Reivers, Picts, Vikings and loads more. The most famous battle sites are the ones at Otterburn and Flodden Field, but you'll find plenty of others throughout the county.
15. Huge Stretches of Dark Sky
Because (as I keep saying over and over again) Northumberland is so remote, it has some of the darkest skies in England. Kielder, the most famous area of dark sky in Northumberland, is home to a famous (and brilliant!) observatory.
If you catch the sky here on a clear night, you'll see more stars than you've ever seen. It's the largest area of protected night sky in Europe, and people come from all over the world to enjoy it.
Even if you're not an eager astrologist, the county has lots of spots with little light pollution. So go somewhere remote, look at the sky, and have yourself a good time.
16. Kielder
Speaking of Kielder, it's one of the most famous outdoor areas in Northumberland.
Here, you'll find the largest man-made reservoir in Europe, where you can hike, cycle, fish, ride a horse, run a marathon and loads more.
But I won't bore you with the details here, because I've already covered the place in my bumper guide to the best things to do in Kielder. Have a look!
17. Underrated Food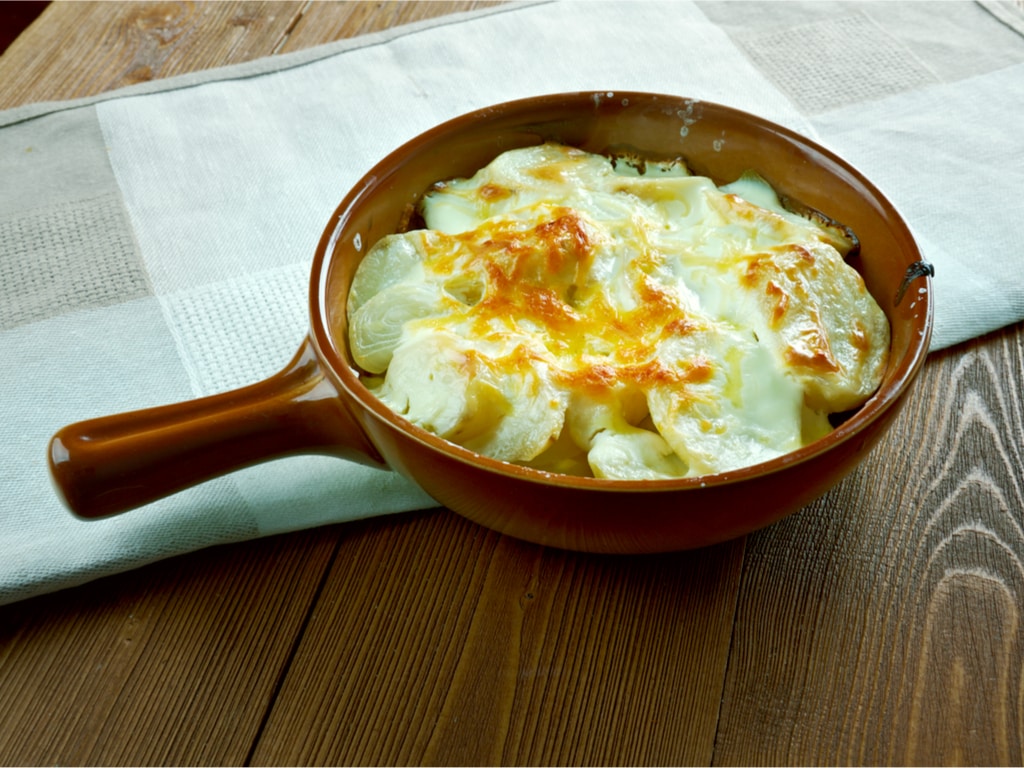 I know that's a contradiction. I know you can't be famous for something that's underrated. But this is my list, so you'll just have to get over it.
In Northumberland, you should try Craster Kippers (smoked fish), Earl Grey Tea (some of the England's most famous tea), fish and chips (no explanation needed there), pan haggerty (a lovely combination of potatoes and cheese), pease pudding (sort of like English hummus—eat it in a sandwich with sliced ham), stottie (our local bread, which you should use for your ham and pease pudding sandwich) and Northumbrian honey.
We also make good cheese and ice cream.
18. The Cheviots
If you're into hiking, you've probably already heard of the Cheviots.
If you aren't, you have now.
Home to the highest peak in Northumberland (measuring in at 815 meters, and imaginatively named 'The Cheviot'), this range is bleak, barren and boggy, and so Northumbrian. Here, you don't get jagged peaks and lofty passes. Instead, you get quiet moors, undulating hills, and very few people.
The Cheviot range is much more vast than most people realize. You should explore Hedgehope, The Cheviot and Linhope Spout, which are the three most famous areas. But you should also explore College Valley, the borderland area between Scotland and England, and anywhere else you fancy.
Wherever you hike in The Cheviots, you'll find loads of quiet spots.
19. Northumberland National Park
The least-explored (and quietest by far) national park in England, Northumberland National Park includes The Cheviots, Kielder and Hadrian's Wall.
So you probably think that's all it includes. Think again kid. The park is home to lots of other lovely hiking areas. Head to Upper Coquetdale, explore Simonside, wander around Otterburn and hike from Alwinton. And that's just the start.
If you want to hike without massive groups of crowds, Northumberland National Park is the best spot in England—the population density here is ten times smaller than any other national park in England.
20. The Northumberland Coast
Obviously, England is part of an island. So beaches are hardly exclusive to Northumberland.
But (as I've already covered), Northumberland is really rural, making its beaches some of England's quietest, most secluded and most peaceful. Pretty much all of the Northumberland Coast is an officially-designated 'Area of Outstanding Natural Beauty,' measuring in at 185 square kilometres.
Some of my favorites are the beaches in Bamburgh, Craster, Alnmouth and Cresswell. Some have castles, some have fishing villages, and some offer miles of barely-touched sands.
For much more information, here's my guide to the top 10 beaches in Northumberland.
21. Rock Climbing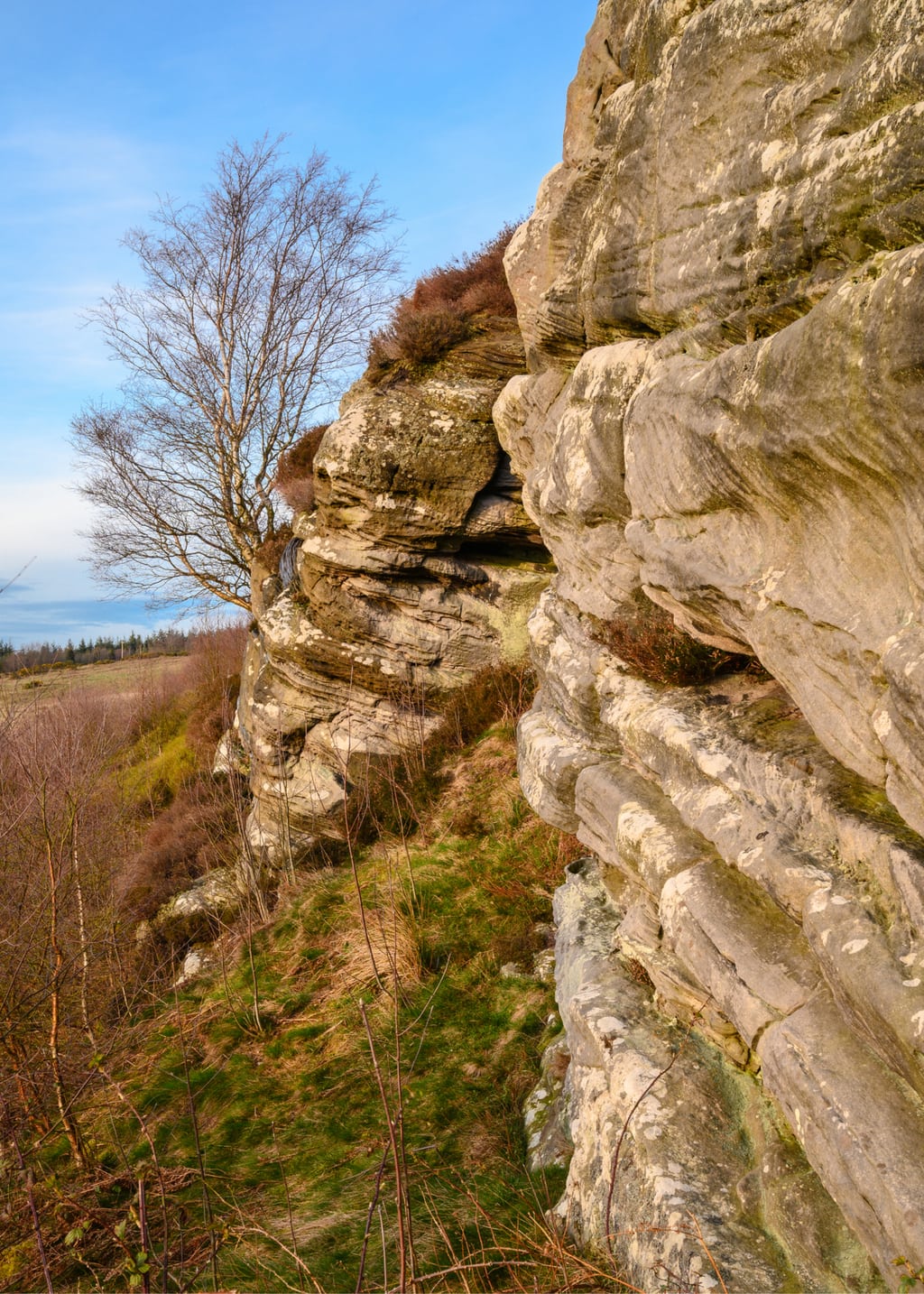 Here's a niche one for you.
You're probably not even slightly interested in rock climbing. And if you're not, this is my permission to move on.
But if you are, here's some good news for you—there are loads of accessible spots in Northumberland. And because it's such a quiet region, you'll get loads of time to explore them peacefully. Some of the best include Shaftoe Crags, Rothley Crags, Jack Rock, Crag Lough and plenty more.
You get some bouldering spots, some trad climbing spots, some easy stuff, and some really challenging routes.
Final Words
Thanks for reading—that's everything Northumberland is famous for!
If you like these types of lists, we also have articles on what the UK is famous for, what Scotland is famous for, and the things that England is known for.
And if you want to know anything else about Northumberland, check out our articles on the best picnic spots in Northumberland, all the best walks in Northumberland, my bumper guide to the Northumberland Coast Path, and plenty more.
Whatever you want to know about Northumberland and northern England, we have it here on our site. Stay with us for much more!
Being a Digital Nomad: Tips, Tricks and Places
Do you want to be a digital nomad?
If you do, maybe you don't know where you might want to live. Or how to live there. Or whether you need a visa. Or how to make friends in the scary sprawl of a brand-new city. Or how to stay productive while you travel. Or how to find an apartment. Or whether this lifestyle really is for you. Or… I'm sure you get the idea.
But with some insight and experience, it's not as difficult as you think. So in this book, I've gathered my 6 years of digital-nomadding experience… and I've used it to answer all your questions, soothe all your fears, and get you on your way. After reading this, you'll realise being a digital nomad is much easier (and much more possible!) than you think.