What is the UK Famous For?
Little baby me was born in the UK, and I've since spent loads of my life living in various parts of it.
Because I've lived most of my life in the region, I've explored lots of our history, heritage, hikes, mountains, coastlines, national parks, and loads more. In short, I'm a knowledgeable (and handsome) local expert, and I know all the things the UK is famous for.
In this article, I've unpacked them all. I've included things you probably already know, things you might not, and lots of reasons you should visit.
Here are 22 things the UK is known for…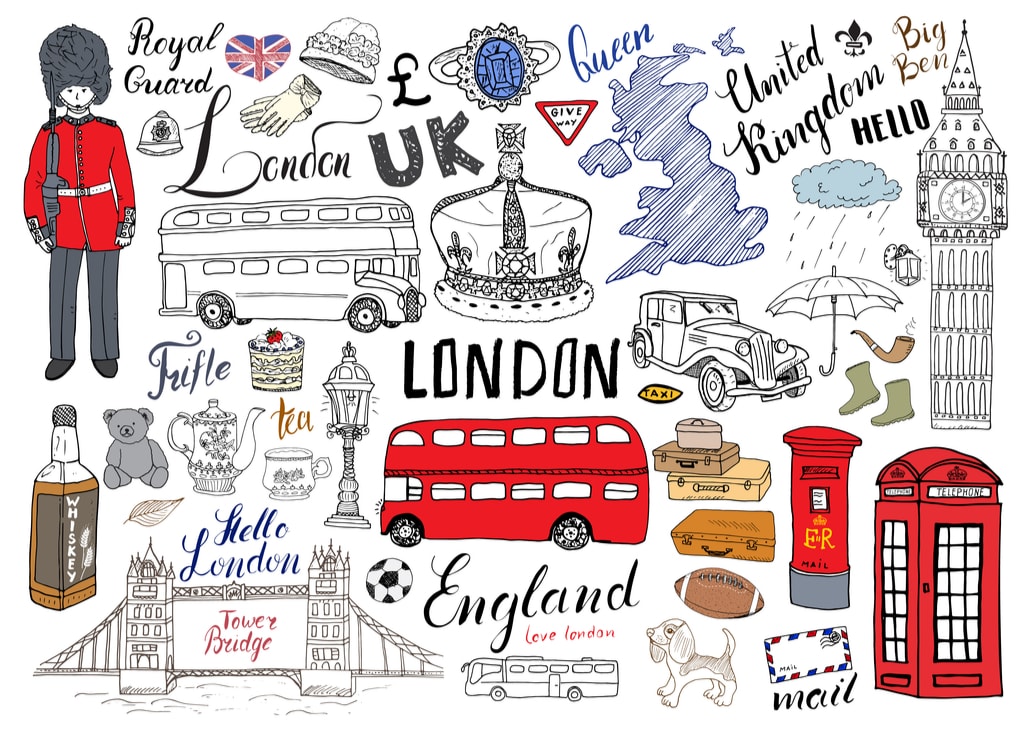 1. Territorial Confusion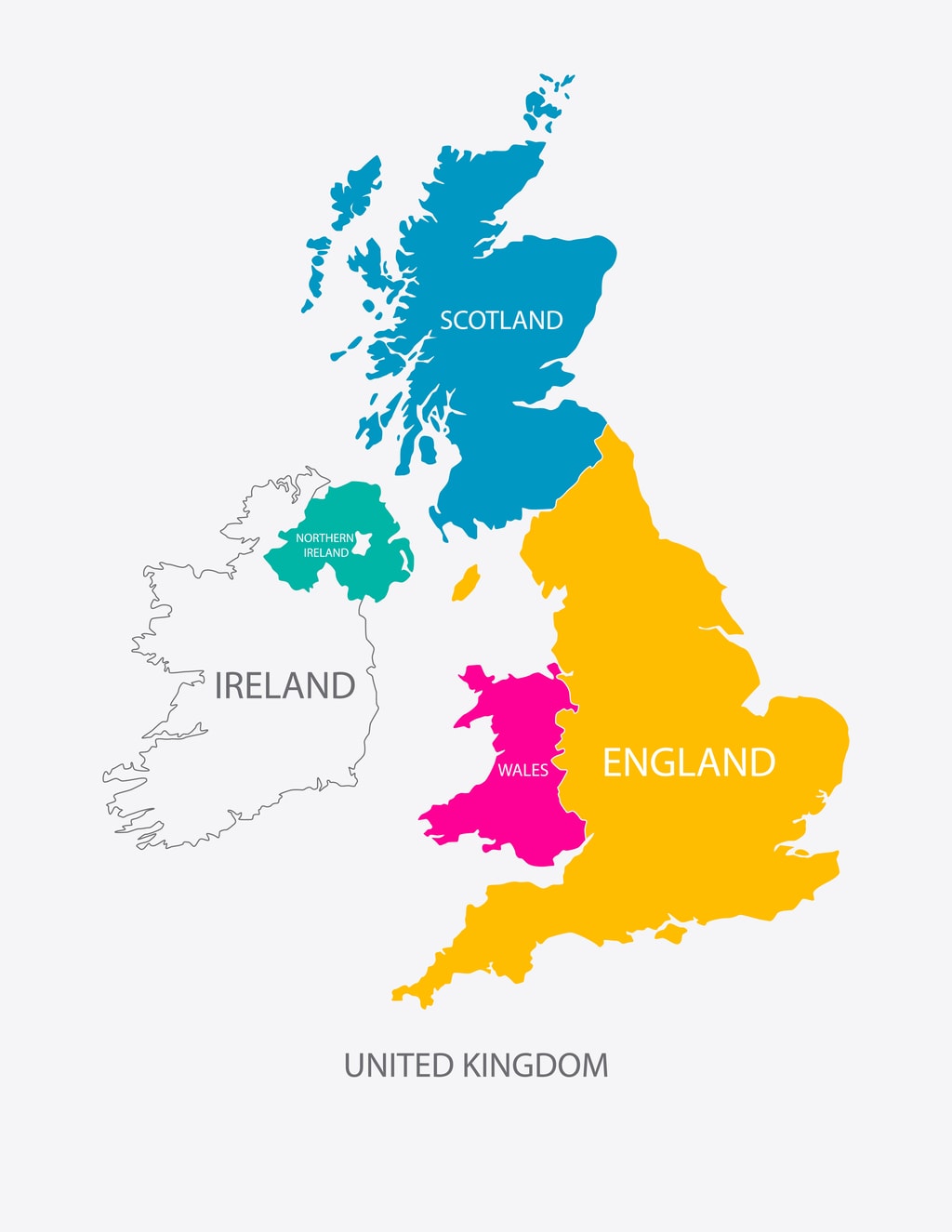 People get confused between England, Scotland, Wales, and Northern Ireland, where they start, where they end, and how and if they're different. And on top of that, people can't understand the difference between Great Britain and the UK.
So lucky for you, I'm here to clear things up.
In short, Great Britain is made up of three different countries: England, Scotland and Wales. If you add Northern Ireland to Great Britain, you get the United Kingdom. The southern part of Ireland (the Republic of Ireland) is a completely separate, independent entity, and isn't part of Great Britain or the United Kingdom.
See—simple. If you want more detail, have a sneaky peek at my guide to the different UK countries and regions.
2. The Royal Family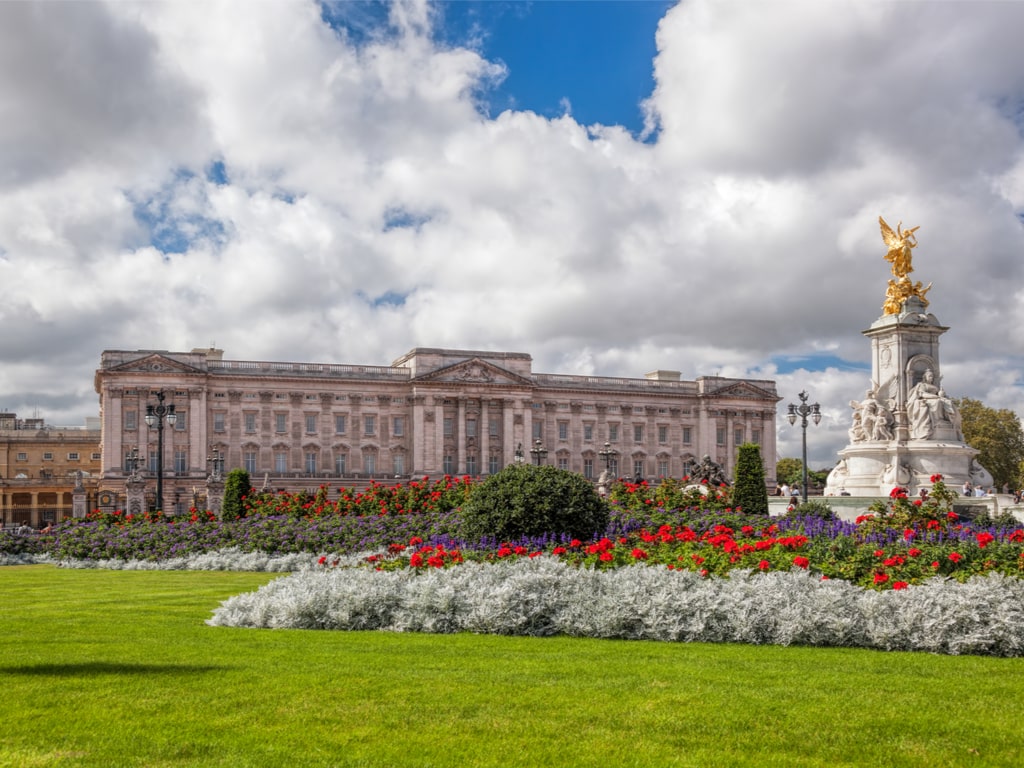 As you probably already know, the UK has a royal family.
Some local people like them, some local people don't, some aren't bothered either way.
But no matter what we Brits think about them, foreigners massively associate us with our Royal Family, and loads of people come to the UK to visit famous royal sites. Some of the most iconic include Buckingham Palace, Hillsborough Castle, Balmoral Castle, and Windsor Castle, but there are plenty more.
If you want to see as many royal sites as you possibly can, go to England. It has way more royal palaces, castles, and buildings than the other UK countries.
3. Brexit
Wooops.
Brexit was a big stupid decision, and everyone hates us for it.
If it makes you feel any better, I voted to remain. And so did lots of other people.
But the UK as a whole voted for Brexit, so now we have higher prices, smaller smiles, less chicken in our supermarkets, and more queues of lorry drivers at the French border. Cool.
I know Brexit probably makes you think we're all racist and horrible, but I promise we aren't all racist and horrible.
4. Sporting Success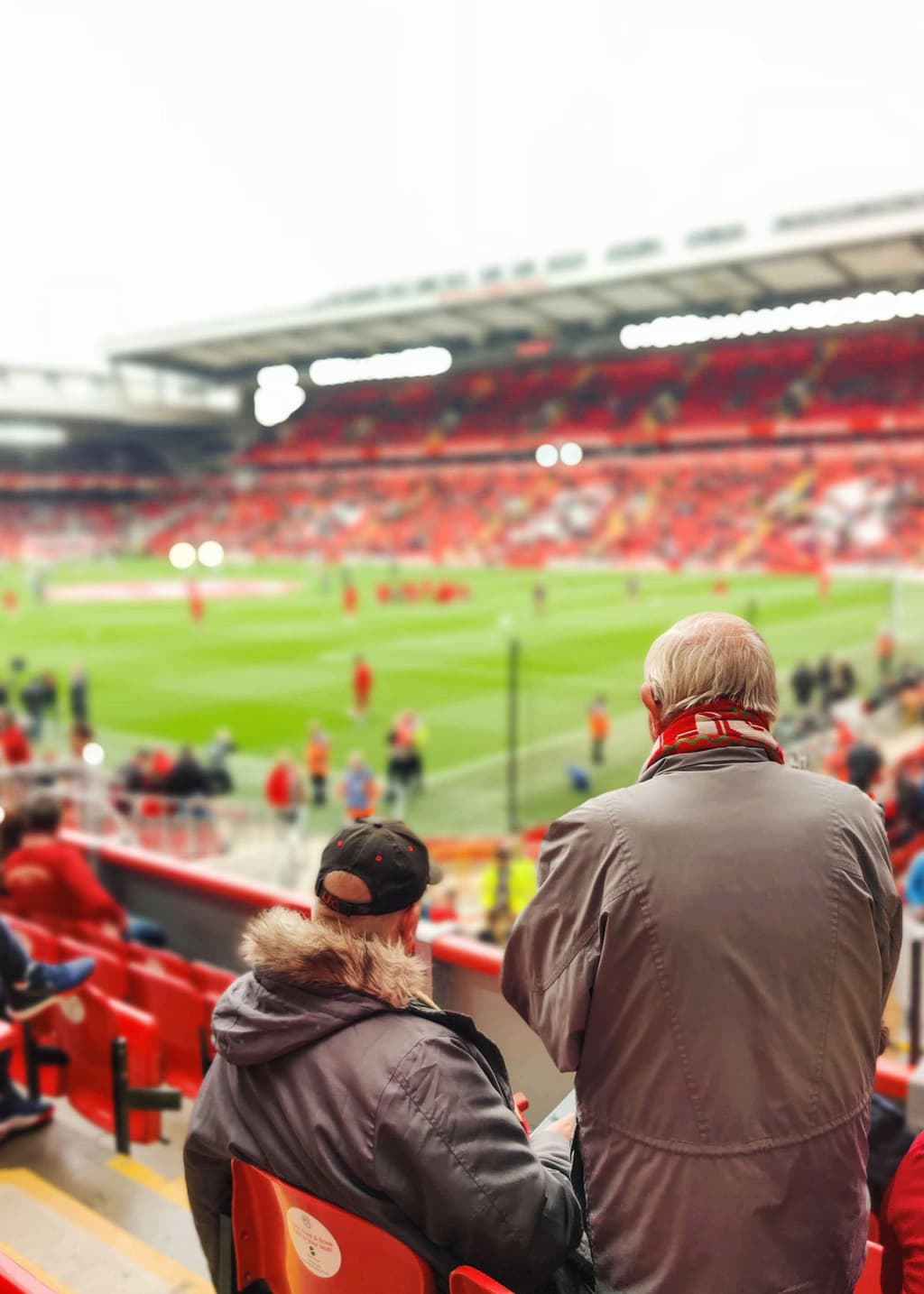 The four countries that make up the UK are some of the most successful sports nations on the planet.
England is most famous for its football team, while the other three countries are most famous for rugby. The whole region is also known for tennis, snooker, golf, boxing, cricket, and loads more.
Lots of people visit the UK to watch live stuff. Some of the biggest and best events are Wimbledon, the FA Cup Final, the Grand National, and the British Grand Prix.
But even if you don't go to a massive event, you can still enjoy plenty of sport in the UK. There's always some football or rugby or snooker you can watch, and usually much more.
5. King Henry the Eighth
The most famous king of England, this absolute maniac invented a completely new religion just so he could break up with his wife. That's a big commitment for a man averse to commitment.
Famous for having six wives, six chins, and an insatiable desire for buffets, lots of people associate the man with our region.
Aside from big fat Henry, the UK has loads more famous kings and queens. Some of the most iconic include Mary Queen of Scots, William the Conqueror, Elizabeth I, and our current Queen (she's Elizabeth II, in case you're wondering).
6. History and Heritage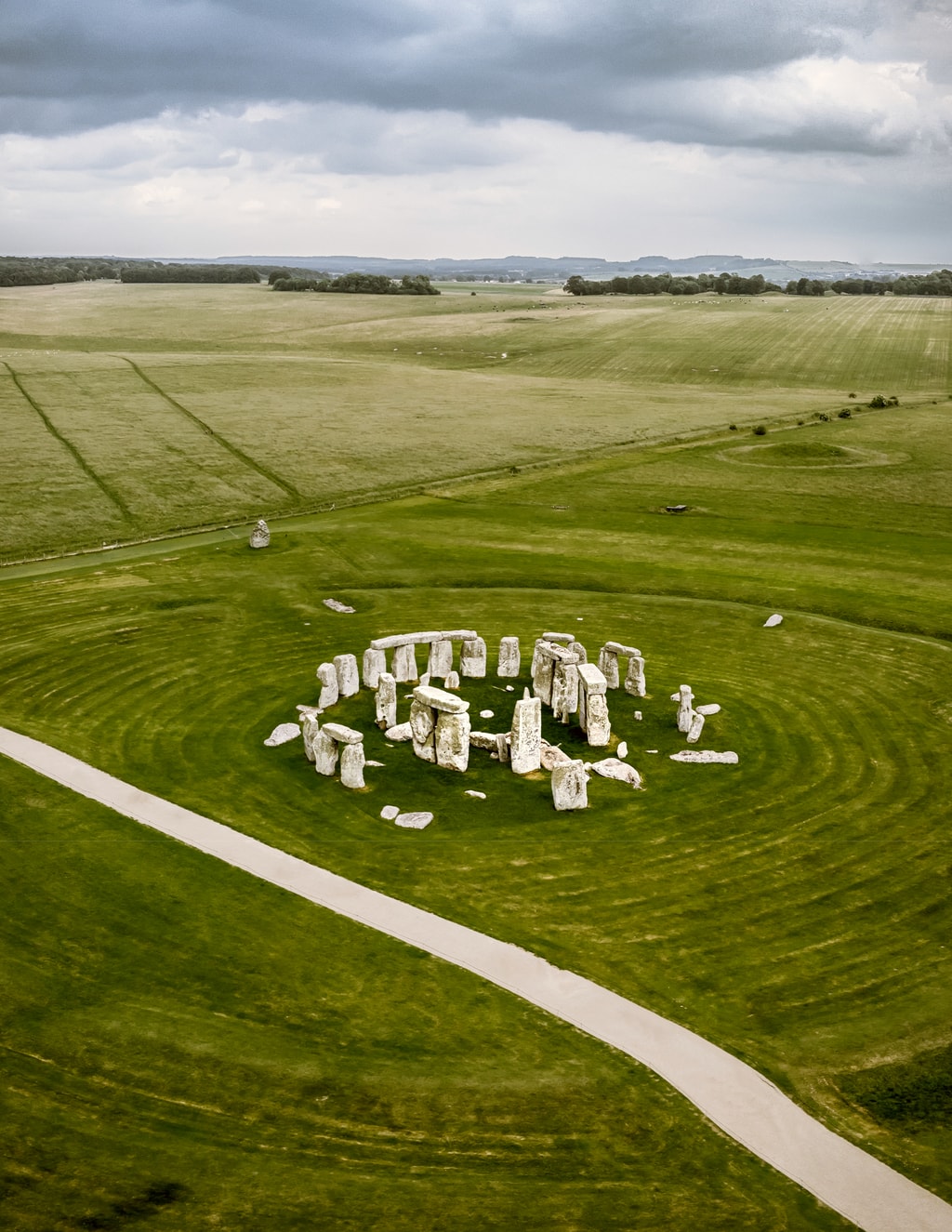 Every country in the world has history and heritage. I know that. I'm not an English jingoist who thinks all other countries in the world are cultureless wastelands.
But here's what sets us apart from lots of other places: in the UK, we've gone to massive lengths to preserve and promote loads of our historical sites.
Because of that, lots of our most famous sites are still in existence. So if you like still-standing historical stuff, you'll love exploring the UK.
There's even a charity in England called 'English Heritage', which manages and maintains more than 400 of the nation's castles, stately homes, and other old buildings. They're all great for tours, historical insights, and filling your brain with knowledge.
7. A Massive Coastline
Because the UK is made up of two main islands and loads of other little islands, we have an absolutely gigantic coastline.
The whole thing, depending on who measures it and how, clocks in at more than 31,000km (more than 19,200 miles).
Because of its humongous length, the UK has lots of excellent beaches, fishing villages, surf spots, lighthouses, craggy cliffs, coastal walks, retro seaside towns, and loads more.
As a beach destination, the UK is massively underrated. I reckon the best coasts and beaches are in northern Scotland, but I (obviously) haven't visited every coastal spot in the UK. So maybe I'm totally wrong.
8. Shakespeare
Probably the world's most well-known writer, Shakespeare is famous for writing tedious plays that people pretend to enjoy (Or maybe they really do? I don't know).
Some of his most famous are Macbeth, Hamlet, and Romeo and Juliet. But don't worry, he's penned plenty more borefests, if you just can't get enough of watching plays you don't even understand.
Throughout the UK, you'll find loads of theaters specializing in his work.
The most famous are The Globe (central London), the RSC, (Stratford-upon-Avon, where the bald bard was born), and the Willow Globe (central Wales). But because the UK loves him so much, you can find his stuff in countless theatres around the region.
9. London
Loads of people think London is the capital of the UK.
It's not.
It's the capital of England, but as we've already covered, the UK isn't just England.
London is great, but it isn't the only visit-worthy city in the UK. Wales, Scotland, and Northern Ireland all have their own capitals (Cardiff, Edinburgh, and Belfast, just so you know), and all four countries have loads of excellent cities, towns, and villages to enjoy.
Don't go only to London and then tell everyone you've 'been to the UK'. You haven't. London is massively different from the rest of the region.
Check out my guide listing all the things London is famous for.
10. Massive National Parks
In the UK, we have 15 different national parks, along with loads more officially-designated areas of natural beauty.
The national parks alone account for around 10% of the UK's area, so there are plenty of places to explore.
And what's great about our national parks is how accessible they are. Because we're a nation of hikers, cyclists, map-makers, and outdoor explorers (currently and historically), our national parks are full of waymarks, signposts, maps, good roads, countless car parks, and excellent accessibility.
In some countries, it can be hard to enjoy outdoor areas. But in the UK, it's ridiculously easy.
11. Senior Settlements
In the UK, we have a huge number of ancient towns, cities, and villages to explore.
And lots of them are brilliantly preserved.
Some of the most popular are Bath, Canterbury, Cambridge, York, Edinburgh, Winchester, Pembroke, Cardigan, Derry, Linlithgow, and Melrose.
So if you want to wander through cobbled lanes, ancient streets, castle walls, and crumbling fortresses, the UK is one of the best destinations on the planet.
12. Being Cold and Wet
People think the UK is always cold and wet.
The truth is…. people are right: lots of the UK is always cold and wet.
But the cliché is exaggerated a bit. Yeah, our weather isn't great, but it's not as terrible as some people say. In the summer, you can get surprisingly good (though admittedly inconsistent) weather.
And here's some extra good news for you: the further south you go, the better the weather gets.
But no matter where you go (and when), you'll probably need a raincoat. As they say, hope for the best and prepare for the worst.
Read also: Scotland in Winter, How cold does it get in Scotland?
13. Colossal Castles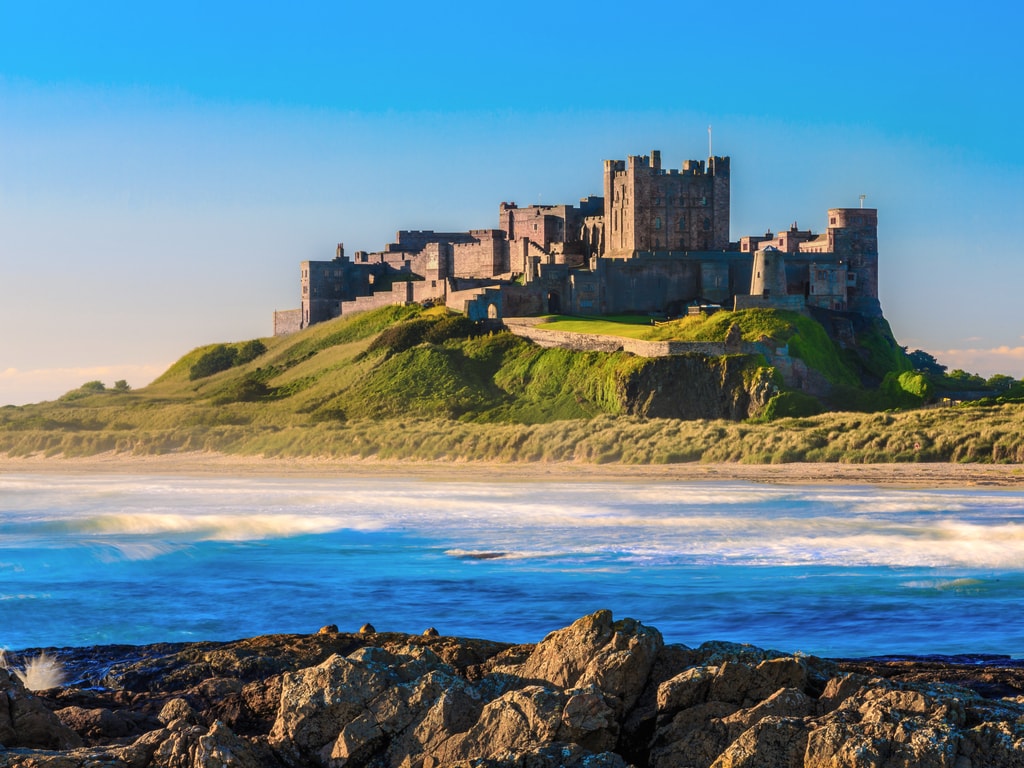 The UK is one of the most castled regions in the world.
People can't seem to decide on exactly how many we have, but it's easily in the thousands—and they're all a great way to learn about the region's history and heritage. Some of the best (and some of my favorites!) are Bamburgh Castle, Caerphilly Castle, Edinburgh Castle, Raglan Castle, Carrickfergus Castle, Leeds Castle, and Dunnottar Castle.
Of all the UK countries, Wales has the most castles—so if you're a pure fortress junkie, head there. Apparently, the nation has 600, which means that Wales has more castles per square mile than any other country in the world.
14. Uninterpretable Accents
You've probably heard that you won't be able to understand anyone in the UK.
Depending on where you visit, that's probably true—some UK accents are really thick, heavy, and impossible to interpret.
You'll find some of the most notorious in Glasgow, Newcastle, Derry, Liverpool, northern Scotland, western Wales, and any remote and rural places.
Apparently, the UK has more accent diversity than any other part of the world. We sometimes don't even understand each other.
15. Cultural Diversity
We're one of the most culturally diverse regions on the planet.
In 2018, around "13.8% of the UK population was from a minority ethnic background." But in the bigger cities, it's much more diverse. Places like Edinburgh, London, Manchester, Birmingham, Cardiff, and Glasgow have huge minority ethnic populations.
Like in most countries, the biggest cities are the most diverse places. And our biggest cities are massively diverse, so you can meet people from around the planet, eat varied fayre and enjoy different atmospheres. If you like multicultural metropolises, you'll love the UK's bigger cities.
16. Harry Potter
Wherever I go in the world, people seem to love saying 'Harry Potter' to me in a really terrible British accent.
For reasons I can't quite work out, the UK is massively associated with the scar-headed little boy.
To celebrate our association with him and his made-up wizard friends, there are loads of Harry Potter attractions in the UK. Some of the biggest and best are Alnwick Castle, Harry Potter Studios, the Jacobite Steam Train, Gloucester Cathedral, and the themed walking tours in Edinburgh. You'll find all of these and more in this article.
In London's King's Cross station, you can even visit Platform 9 and ¾. A word of warning though: it won't take you anywhere, obviously. Because the idea of a magical train is imaginary. Just like the whole franchise.
17. Brilliant Road Trips
In the UK, we have some of the world's best road trips.
The most famous is probably the North Coast 500, a circular route taking in the best of northern Scotland. If you haven't done it, you should.
But we have way more than just that. Some of the best include the Causeway Coastal Route, the Heart 200, the Atlantic Highway, and a big long ride up the western coast of Wales. Because we have such a massive coastline, any long-distance drive along any part of the UK's coast always makes for a good road trip.
Read also: Top Best Road Trips in Scotland
If you want to dip into the Republic of Ireland (which you should!), the Wild Atlantic Way is regularly touted as one of the best road trips in the world. I haven't done it yet at the time of writing this article, but I'm sure it's brilliant.
18. Endless Long-Distance Walks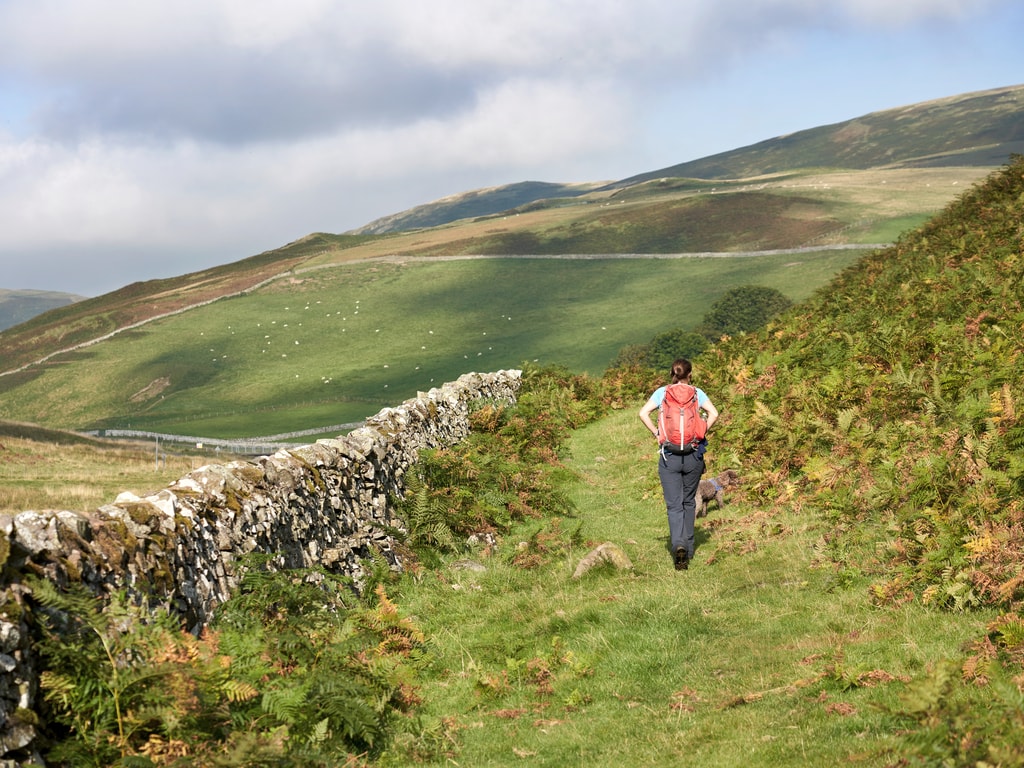 In the UK, we've massively capitalized on all of our natural beauty with lots of long-distance cycling routes and hiking routes.
Obviously, you can hike anywhere in the world. But what sets the UK apart from many other countries is that we have a massive number of famous, accessible, waymarked long-distance trails with excellent accommodations and amenities along their length.
If you want to tackle a long-distance walk without needing a compass and a tent and a big long stick to fight off bears, the UK is one of the best places on the planet.
Some of the best include The Pennine Way, The Cambrian Way, The Cape Wrath Trail, Hadrian's Wall (but more on that one later), and the Ulster Way. The last of them runs (almost) around the entire perimeter of Northern Ireland.
19. Terrible Teeth
Yeah, everyone thinks Brits have bad teeth. And to be honest, lots of us do.
I'm not really sure why that is, but it is.
Before anyone from the UK gets upset, mine aren't great either. Which means that I'm allowed to be horrible about us. Probably.
Anyway, veneers are becoming trendy now in the UK, so one day we'll all have sparkling-white gnashers to shrug off our gold-coated notoriety.
20. Songs, Singers and World-Famous Music
Here in the UK, we've produced (and continue to produce!) some of the world's best music.
Some of the region's most famous artists include the Beatles, the Rolling Stones, Adele, Amy Winehouse, The Smiths, Elton John, Queen, and loads more. Google your favorite musical artist and there's a good chance they're from the UK—loads of people are surprised by how many famous melodial exports we have.
If you like live music, good festivals, musical museums, massive concerts, or learning about musical history and heritage, the UK is one of the best destinations on the planet.
21. Hadrian's Wall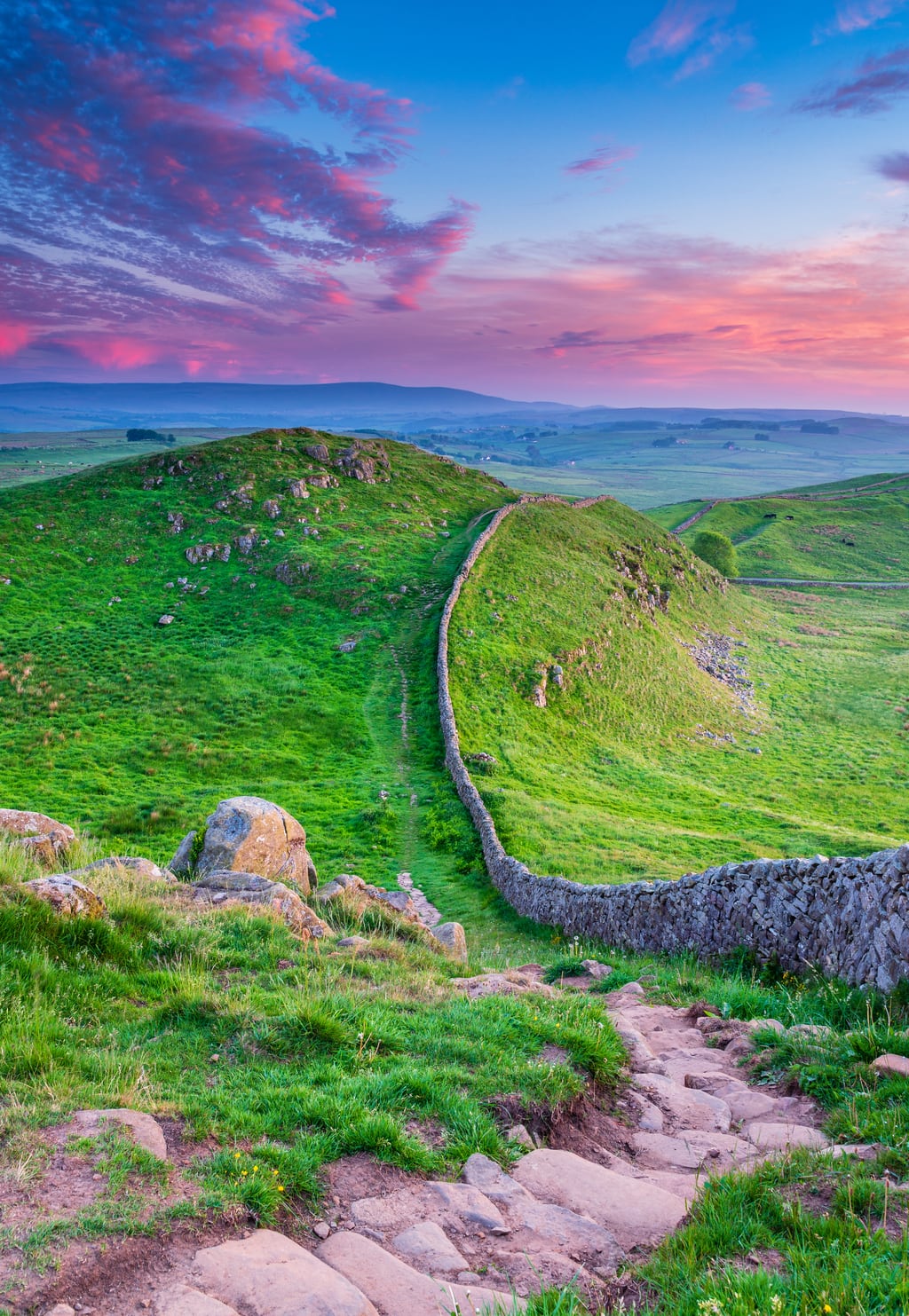 Probably the most famous historical site in the UK, Hadrian's Wall was a big long barrier built in AD122. It was assembled to stop the northern barbarians from entering the Roman territory.
Now, loads of the wall remains, making it one of the most significant and celebrated Roman relics outside of Italy.
If you want to explore it properly, the best way is by walking its length. A big long hike clocking in at around 84 miles (135 km), it's a beautiful walk through a beautiful part of the world. Relatively short, really accessible, and massively varied, the hike offers historical sites, lovely views, two big cities, charming villages, and a welcome coastal finalé (assuming you walk west).
22. A Library of Literature
The UK is known for its hefty catalog of famous authors, poets, and playwrights.
Some of our most famous scribblers and scrawlers include Jane Austen, Charles Dickens, Virginia Woolf, J.R.R Tolkien, George Orwell, Robert Burns, Agatha Christie, Dylan Thomas, and Irvine Welsh.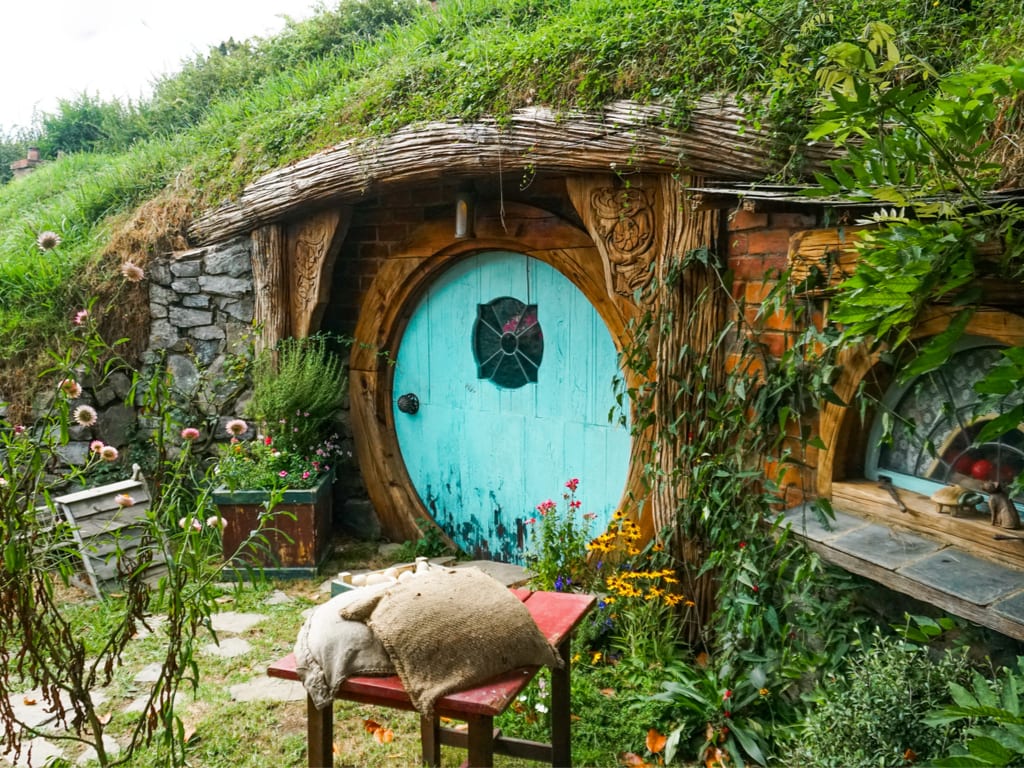 In the UK, we like to celebrate our literary history, and we have lots of attractions related to the tales and stories penned in and about our region. We've already covered the Harry Potter stuff, but the UK also has a Charles Dickens Museum, a Roald Dahl Museum, and the Dylan Thomas' Boathouse.
Along with even more museums, we also have lots of city-centric walking tours based on the works and words of our writers.
Final Words
Thanks for reading our guide to what the UK is famous for!
If you want to know anything else about traveling in the UK, we have loads more articles on our site. We have guides to hiking, beaches, currency, clothes, things you should do, things you shouldn't, and much more. If you're looking for quirky ideas on how to fill your UK time, check out our guide to the 25 unique and unusual places to visit in the north of England, as well as my top reasons why you should visit the UK.
And if you like articles like the one you've just read (or skimmed through), have a look at our guides on:
Stick with us for much more!
Being a Digital Nomad: Tips, Tricks and Places
Do you want to be a digital nomad?
If you do, maybe you don't know where you might want to live. Or how to live there. Or whether you need a visa. Or how to make friends in the scary sprawl of a brand-new city. Or how to stay productive while you travel. Or how to find an apartment. Or whether this lifestyle really is for you. Or… I'm sure you get the idea.
But with some insight and experience, it's not as difficult as you think. So in this book, I've gathered my 6 years of digital-nomadding experience… and I've used it to answer all your questions, soothe all your fears, and get you on your way. After reading this, you'll realise being a digital nomad is much easier (and much more possible!) than you think.