19 Best Reasons to Visit The United Kingdom
I was born in the UK, and I've lived most of my life in the region.
There are loads of things I love about the place and about 84 million reasons why I think people should visit. In this article, I've painstakingly reduced them down to my favorites, and I've brought you the 19 top reasons to visit the UK.
I've covered cities, towns, beaches, mountains, people, history, heritage, and loads more. Read on for facts, figures, surprising statistics, endless ideas for fun things to do, and loads of self-indulgent nonsense about the place I was born.
Here are the best reasons to visit the UK…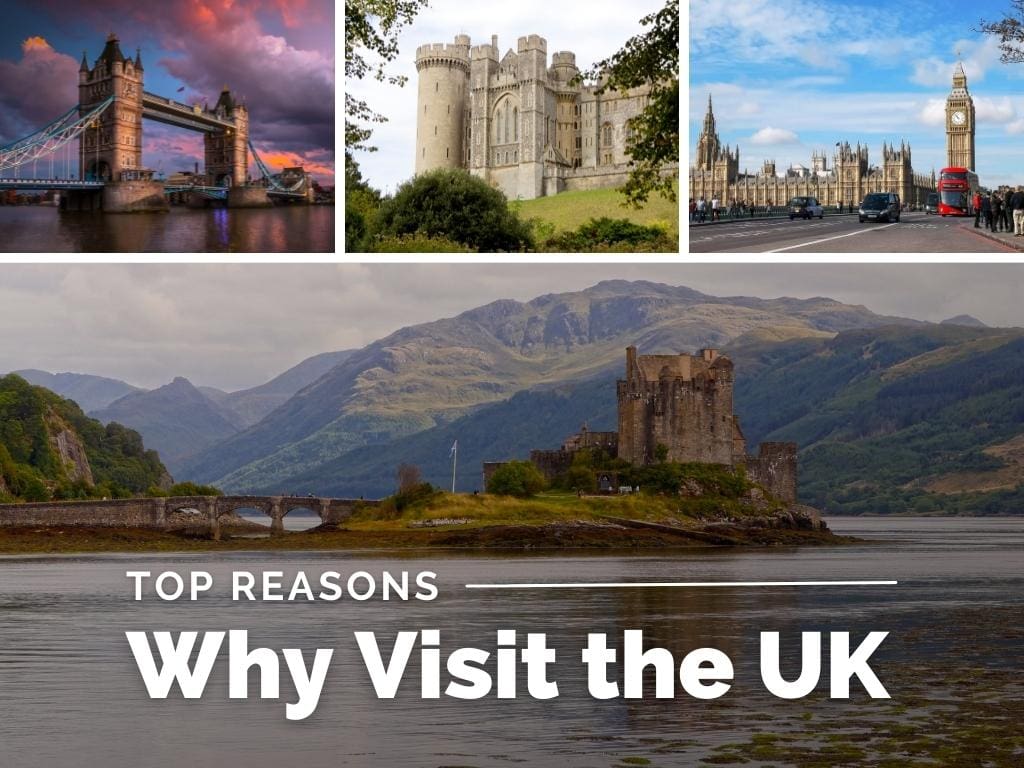 1. To Explore Endless Numbers of Seas, Shores and Sands…
I don't know if you know this, but the UK is an island nation.
And because we're an island nation, we have a massive coastline, with a ridiculous number of brilliant beaches. Depending on who you ask, the UK coastline clocks in at around 7,723 miles (12,429km), so there's plenty of stuff to explore.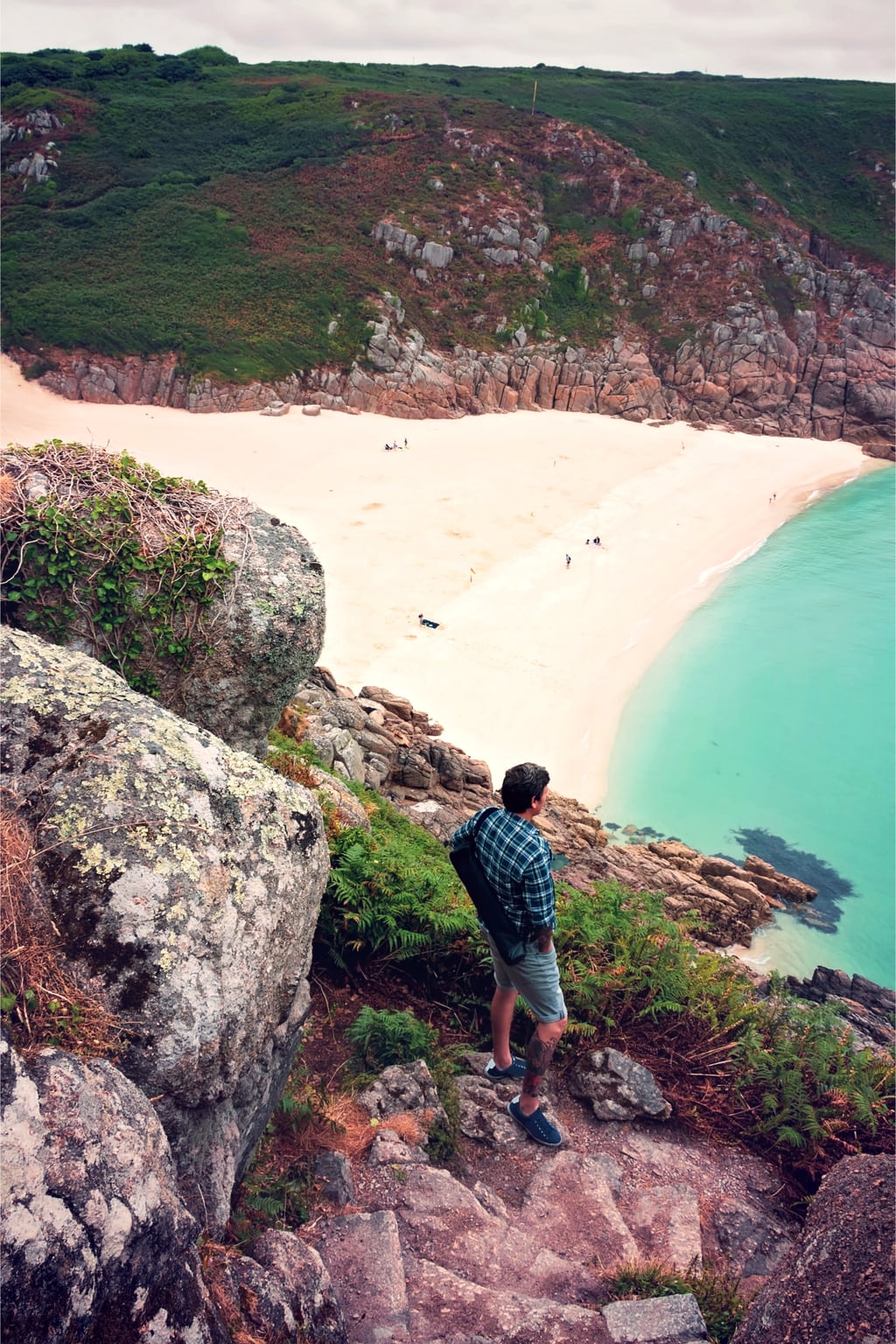 My favorite area (cos I'm from there) is Northumberland's coast, but you can enjoy great beaches no matter where you go. Other top picks include the cliffs and beaches of Dover, the west coast of Scotland, the north coast of Wales, and anywhere in Northern Ireland.
On the UK coastline, you can swim, hike, cycle, paddleboard, kayak, visit fishing villages, and just laze around in the sun.
2. … And Wander Around Sprawling National Parks
If you like hiking, you'll absolutely love the UK, and you won't ever want to leave.
The UK is home to 10 different national parks, which make up around 12% of the region's land. My favorites are Northumberland National Park (yes, I am very biased and I am going to keep talking about Northumberland over and over again), The Lake District, Snowdonia National Park and the Cairngorms National Park.
But aside from the national parks, there are loads more places where you can hike and cycle, with a massive number of waymarked trails and cycling routes (more on that in a second). I've been on hundreds of hikes and bike rides in the UK (some for a few hours; some for a few days), and I still feel like I'm just getting started.
3. To Take Advantage of Top-Quality Adventure Infrastructure
Yeah, I know that doesn't sound very exciting. But it is.
In loads of nations, you can of course hike, run, cycle, go on multi-day walks, and all that stuff. But in the UK, we've built a brilliant infrastructure around it all to make it easier (and better!) for you to explore the outdoors.
The National Cycle Network, for example, is a massive signposted collection of varied cycling trails around the UK, measuring in at 12,739 miles (20,501 km).
We also have lots of official waymarked long-distance hiking trails. There are 16 so-called 'National Trails' (combined) in England and Wales, 29 'Great Trails' in Scotland, and lots more throughout all other regions of the UK. Some are two-day treks, while others take weeks (or even months) to complete.
And on top of all that, we also have thousands more short hiking trails and cycle routes in the region, covering coasts, mountains, hills, forests, and everything in between. In the UK, it's easy to have a proper adventure.
4. To Experience Endless Diversity…
As you've probably already worked out from my first three reasons to visit, one of the things I love most about the UK is how diverse and varied its landscapes are.
In the UK, you can explore beaches, mountains, hills, forests, cliffs, caves, and plenty more. You also get big cities, little towns, charming villages, and endless other settlements (but more on all of them later).
5. … and Even More Endless Diversity
The UK is one of the most diverse places on the planet.
London alone is home to nearly 300 nationalities. And that's just one city in an area made up of four countries. Around 9-10% of the UK is made up of foreign-born people, which means that everyone is welcome, everyone is free, and everyone can explore countless different cultures and cuisines.
In Manchester, you can go the Curry Mile and feel like you're in Asia. In London, you can head to Peckham and feel like you're in South Africa. In most of the UK's big cities, you can explore diversity and difference, and enjoy endless atmospheres and energies.
6. To Chew and Chomp on Substandard Food
Just kidding, ya little scamps.
British food has a reputation for being absolutely terrible. And I sort of understand why, cos lots of people have no idea how to cook, and about 50% of the population eat nothing but beige buffets.
But British food is actually surprisingly brilliant, with loads of tasty treats. We have great cakes, excellent roast dinners, good pies and pastries, brilliant seafood, and loads more.
And on top of all that (cos of the diversity thing I was just talking about two minutes ago), you can eat food from any place on the planet. Want Ghainan food? Taiwanese? Afghan stuff? You can gobble it all, you hungry little greedbox.
7. For Watching Top-Class Football (That's 'Soccer,' You Foreigners)…
If you come to the UK and call football 'soccer,' you'll be laughed out of every pub, bar and football stadium (or 'football ground,' if we're gonna get all pedantically British).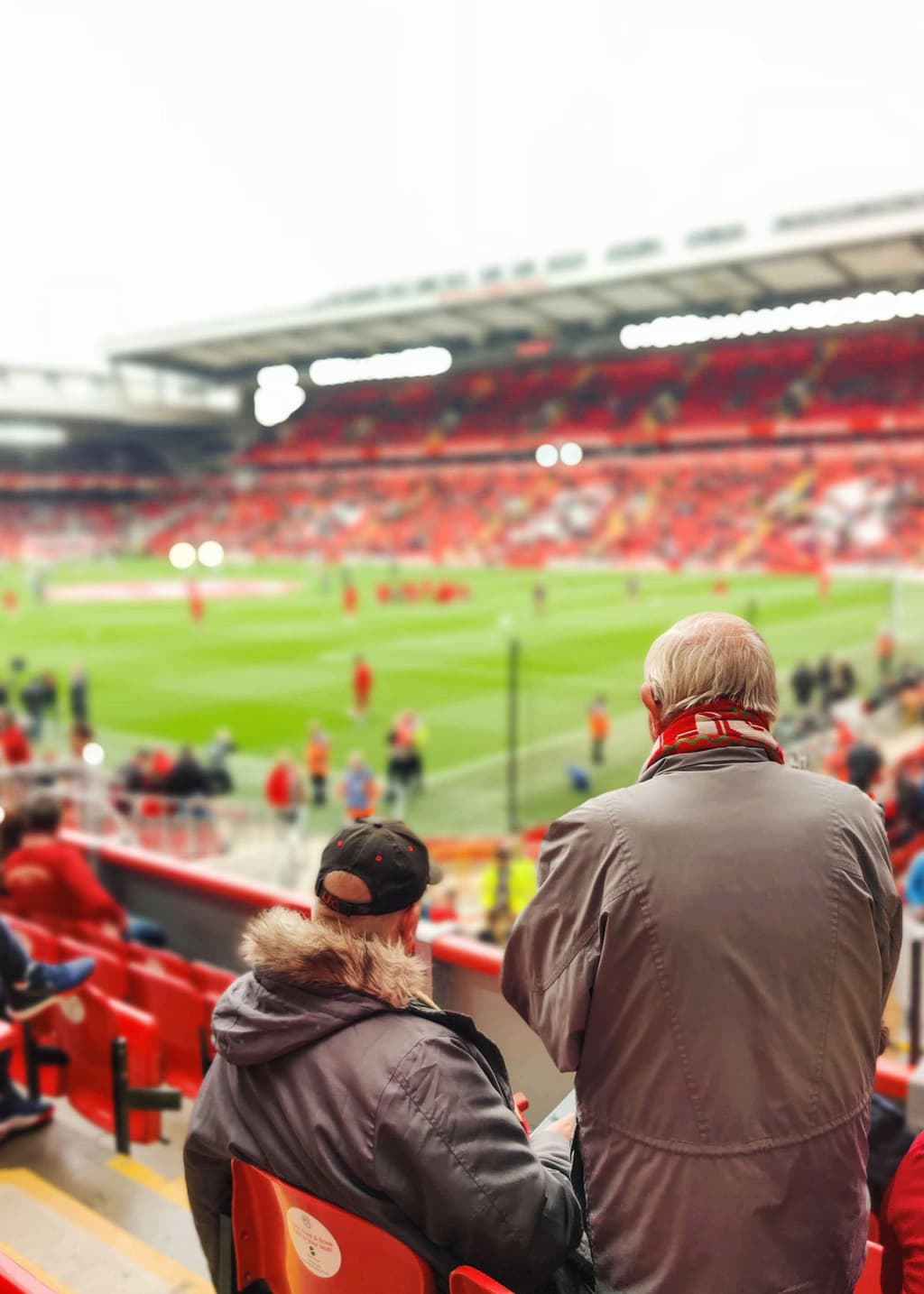 Anyway, English football is some of the best football on the planet. Scottish, Welsh and Irish football isn't, but they're brilliant at all kind of other stuff.
If you want to watch some of the world's best football, come to England. If you want to see some of the world's best football grounds, come to England. If you want to enjoy some of the world's best football atmospheres, come to England.
8. … and to Enjoy Even More Sport
But we're not just famous for football.
Across the UK, we're also really good at loads of other sports. Get to Wimbledon, the Snooker World Championships, the Grand National, or the F1 British Grand Prix. Or watch some Gaelic Games, rugby, golf, darts, boxing, or whatever else you fancy.
If you like sport, you'll love the UK. We love playing sports, watching sports, talking about sports, and asking foreigners who their favorite teams are.
9. For Some of the Best Musical Heritage on the Planet
The UK has the world's best musical history. And if you don't agree, you're wrong, and we should have a big fight or something.
You can celebrate our brilliant musical heritage by going to a gig (in any city, on any day of the week, you'll always find plenty). Or you could go to an open mic night. Or go to one of our ~250 annual music festivals. Or you could go to the Beatles Museum in Liverpool. Or the Smiths Museum in Salford.
We have some of the best musicians on the planet, the best festivals on the planet, and the best live music scene on the planet. So come and enjoy it all!
10. To Learn About That Man with Six Wives
You've all heard of Henry VIII.
But he's just one tiny portion of British history (though he doesn't look like a man who enjoyed tiny portions).
We have some of the most complex, interesting and varied history on the planet. We've been the home of wars, royals, ancient civilizations, influential people, cult figures, world-changing discoveries, and so much more.
I know that's the case for lots of nations, but we have a huge number of museums, venues, old buildings and ancient sites that mark and memorialize it all. If you like museums, exhibitions, and learning about the history and heritage of the places you're visiting, come to the UK.
11. To Look at Some Really Old Buildings
Following on from my most recent compelling point, we have lots of ancient buildings where you can learn all about the UK's past, present, people and places.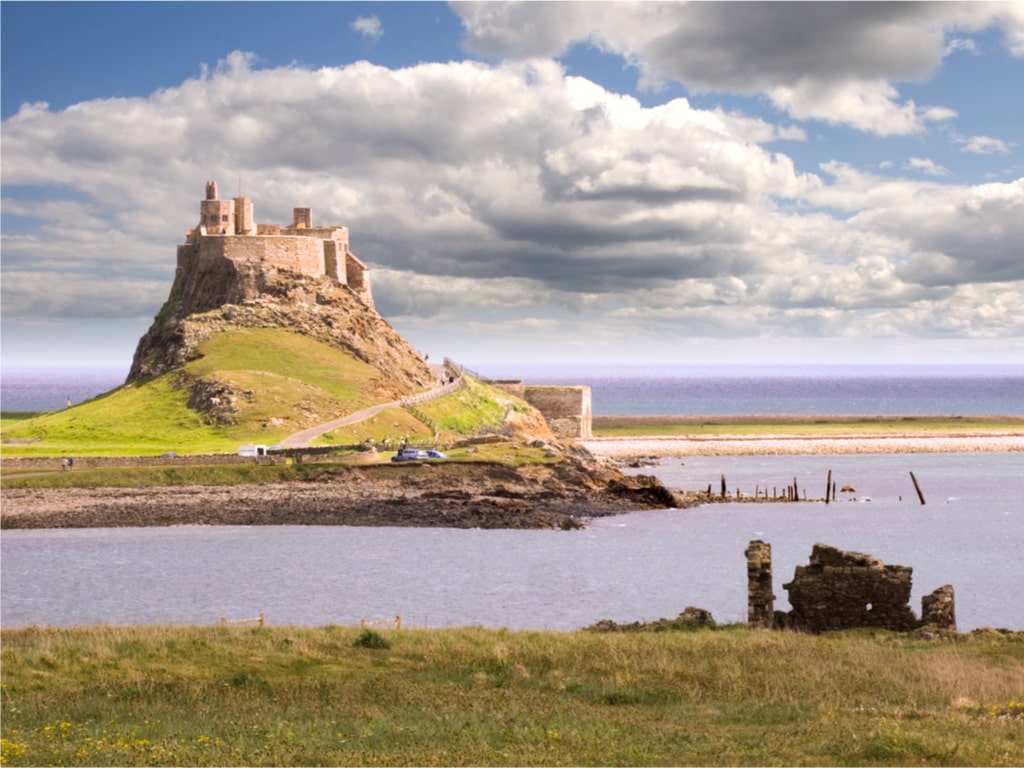 We have a lot of castles, and then even more. And stately homes. And cathedrals. And lots of them are expertly managed and preserved by charities such as the National Trust and the English Heritage.
Some countries haven't carefully preserved many of their ancient places, but we have—so you can visit lots of these locations to learn and explore.
12. To Run out of Gas
In the UK, we have some of the best road trips on the planet.
You can ride along mountain passes, through tiny villages, past beautiful shores, and plenty more. But best of all, lots of these road trips are officially-waymarked.
The most famous UK road trip by far (and my favorite) is the North Coast 500, a 500-mile (800km) loop running around the most northern parts of mainland Scotland.
But there are way more—Scotland alone is home to 18 official road trips, while there are loads more in Wales, England and Ireland.
Other top picks include the Coastal Way (Wales), the Great West Way (England), and the Causeway Coastal Route (Northern Ireland).
If you like road trips, here's some good news for you: you'll find them (both official and unofficial) everywhere in the UK. Forget Route 66, forget the Pamir Highway, and get yourself to the UK instead.
13. For Cute, Quaint and Cosy
British villages are known for being some of the most alluring, welcoming and charming villages on the planet.
That's cos they are.
I reckon the best are in Scotland, on the north and west coast.
But you'll also find lovely villages in Northumberland, Yorkshire, and in and around any national parks or other remote areas. Go for afternoon tea at a cute cafe, visit some traditional pubs, wander through cobbled lanes, and see why everyone reckons the UK is one of the most romantic places on the planet.
14. To Fall Asleep in a Comfy Chair
I hate theatre.
But if you like it, you'll be pleased to discover that the UK has some of the world's best. We gave birth to Shakespeare, we're home to some of the world's most famous theatres, and we have a massively vibrant theatre scene.
Check out Shakespeare's Globe, Swansea's Grand Theatre, Belfast's Grand Opera House, and the thousands of independent venues dotted all over the region.
Every year, the UK even plays host to the world's biggest arts festival, Edinburgh Fringe. For nearly a full month every August, the festival absolutely dominates the city. If you like theatre, weird events, stand-up comedy, or just a cool atmosphere, you'll love the place.
If you like watching varied theatre (including both classic and modern stuff), you'll love coming to the UK.
15. To Pretend You're a Wizard
If you're one of those weirdos who's obsessed with Harry Potter, you'll probably want to explore all the UK's related sights.
Luckily for you, our governments like making money off the franchise, so there are plenty of places to explore.
The most famous site is probably Glenfinnan Viaduct, near Scotland's Fort William (where you can ride a steam train, and pretend you're off to Hogwarts for the year).
Other sites you'll enjoy visiting include Alnwick Castle, York city center, The Wizarding World of Harry Potter (near London), and Durham Cathedral. But there are loads more.
If you have kids who love Harry Potter, the UK is honestly one of the most fun regions on the planet. If you're an adult who loves Harry Potter, you want to get a new hobby. Or take a look at this article I wrote specifically for you! It lists many cool places for Harry Potter fans.
16. Because You'll Honestly Have No Idea What Anyone's Talking About
I don't think there's any region on the planet with such a diverse range of different accents.
Go to Liverpool, and you'll have no idea what anyone's talking about. In Glasgow, you'll have no idea what anyone's saying. In Newcastle, you'll be confused by all the unintelligible slang. In Belfast, you'll assume everyone is talking in made-up words as a prank.
No matter where you go in the UK, you'll have to ask everyone to talk very slowly, and only use actual English words, instead of all their made-up ones.
But it's all part of the fun.
17. To Discern the Difference
Culturally, there are huge differences between the four nations that make up the UK (that's England, Scotland, Wales and Northern Ireland, in case you're somehow still confused).
Some people (even people from England) think the UK and England are the same thing. They're not.
England is just one of the four countries that make up the UK—which is sort of a region and a country, but also neither of those two things. It's all pretty confusing, but a visit to the UK will help you to understand it all.
If you're interested in the actual differences, but don't have time to visit the UK (yet), check out my article on it here.
18. To Wander Through Old Towns and Cities
If you like historic towns and cities, you'll love the UK, and you'll never grow tired of pointing at low-level buildings, or cobblestones, or ancient buildings, and going 'wow, look how old and cute it all is. Gee whiz, I feel like I'm in a Charles Dickens novel!'
Some of the most famous include Bath, York, Edinburgh, Oxford, Derry and Chepstow, but there are loads more.
Because the UK has been inhabited for almost a million years, and because lots of civilizations have wandered through our towns and cities, many of them are packed with endless numbers of old streets, sights and homes.
If you like to feel as if you're strolling through pockets of the past, wander on over to the UK.
19. To Ho Ho He He Ha Ha Ha
British people are the funniest people on the planet.
I don't have any evidence for this, except for all the people I know, and my own hilarious portfolio of laugh-a-minute copywriting content.
But we're dry, and witty, and we like to make fun of everyone over and over again until they cry (even our best friends).
If you like to laugh, you'll love the people of the UK. Just don't be surprised if you don't get it at first.
Final Words and Further Reading
There they are—the 19 top reasons to visit the UK.
Honestly, I reckon the region is massively underrated as a tourist destination. Yeah, lots of people visit London and Edinburgh, but not enough people visit other parts of the UK. So get yourself to the region and I promise I'll stop banging on about the place.
If you're a fan of articles like this one, check out our guides to what is the UK famous for, what Northumberland is famous for, what London is famous for, and the top 23 reasons you should visit Scotland at least once in your life.
See you next time!
Being a Digital Nomad: Tips, Tricks and Places
Do you want to be a digital nomad?
If you do, maybe you don't know where you might want to live. Or how to live there. Or whether you need a visa. Or how to make friends in the scary sprawl of a brand-new city. Or how to stay productive while you travel. Or how to find an apartment. Or whether this lifestyle really is for you. Or… I'm sure you get the idea.
But with some insight and experience, it's not as difficult as you think. So in this book, I've gathered my 6 years of digital-nomadding experience… and I've used it to answer all your questions, soothe all your fears, and get you on your way. After reading this, you'll realise being a digital nomad is much easier (and much more possible!) than you think.